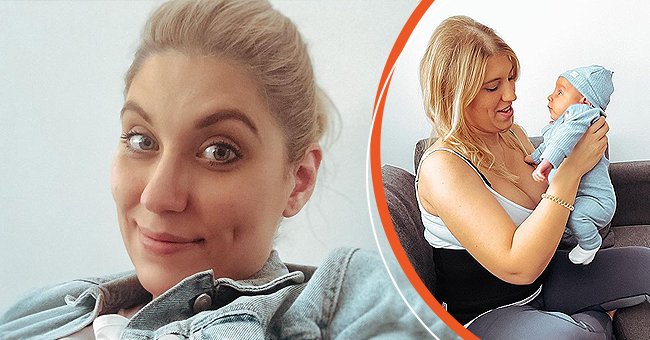 instagram.com/make_me_a_mummy
Mom Sparks Heated Debate among Parents after Sharing Strict Rules for Her Newborn Son's Visitors
A pregnant mother posted strict guidelines for anyone visiting her after the baby's arrival. The long list of rules did not sit well with everyone and sparked an online debate.
Thirty-three-year-old Lola Jimenez decided to share her plans for her baby's arrival. The post the London resident made this month garnered an array of heated reactions.
With close to 10,000 followers online, the new mom often shares personal details and advice. She used sperm donation to have her child and didn't want to take any risks with his safety, especially during the coronavirus pandemic.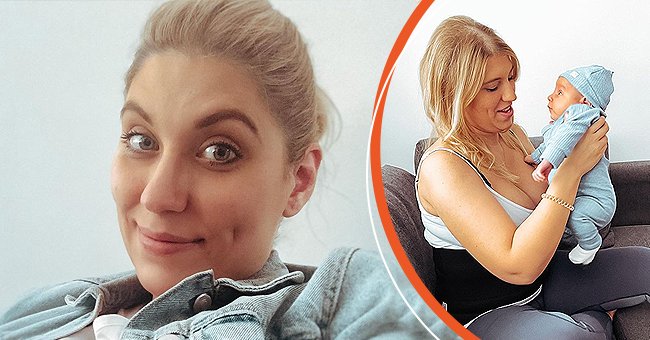 A mother who drafted a long list of rules for people visiting her baby holds the infant in her arms | Photo: Instagram/make_me_a_mummy
LONG LIST OF RULES
Her son, Daniel, was born in August, and the mother chose to isolate in the time leading up to his birth. The mother also sent a long list of expectations to her family and friends.
Jimenez posted the regulations on her Instagram page. This set off a chain of commentaries, both supportive and outraged. In her list, the mother said that she would not be allowing any visitors except for her nearest and dearest.
VISITORS NOT PERMITTED
She states that those allowed to visit will have to take off their shoes and outdoor clothing. Her guests must also take a "lateral flow test" before their arrival and send her a photo to prove their results.
She continued her list by adding that visitors will also not be permitted into her home if they stink of smoke or if they are drunk. She told people that they wouldn't necessarily be allowed to hold her baby.
MOMMY KNOWS BEST
The mother's rules stated that hugging and kissing would also not be tolerated. Jimenez indicated that she didn't want any gifts. The lengthy piece ended by saying that none of the points were up for debate because "mummy knows best."
The mother's regulations quickly went viral, with publications picking up her story and gaining thousands of comments. Many users were offended by the woman's list. One person said: "If she was a friend of mine, she wouldn't be anymore. "
THE ONLINE REACTION
Another user added that she sounded "self-absorbed." The heated debate also featured many comments in support of the woman's list.
One netizen shared: "Completely reasonable, and this should be a given. Especially the ones about hygiene and kissing." Amid the comments, Jimenez also had something to say.
KEEPING HER BABY SAFE
Jimenez stated that she was at risk because she chose not to have the Covid vaccine while pregnant. The mom said: "I thought it was the best way to keep him safe to have restrictions."
Jimenez also indicated that she didn't want to have awkward encounters with people who assumed they could come and visit. She felt all of her requests were to protect her little one.
HOSPITAL VISITS NOT ALLOWED
While not everyone agrees with her, she said her visitors have complied with her rules. Sadly, some parents have faced their own struggles with visitor restrictions this year.
"Helpless" partners could not visit their newborn babies due to a Covid outbreak in Western Sydney hospitals. Parents shared they felt "robbed" of the special moment, and many felt it was an illogical ruling.
Regardless, similar to Jimenez, the hospitals put forward that it was in the best interests of the infants.
Please fill in your e-mail so we can share with you our top stories!