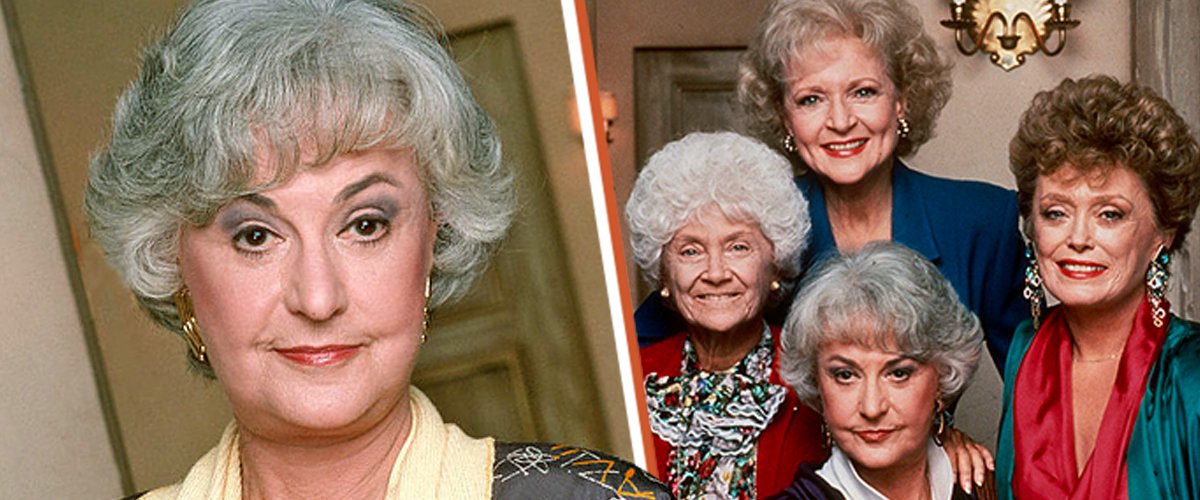 Bea Arthur | The Golden Girls | Source: Getty Images
Bea Arthur Was 'Completely Vulnerable' & Betty White Became Her 'Nemesis'

Television co-stars Bea Arthur and Betty White may have made people laugh hysterically on-screen, but they had a hostile relationship behind the camera.
Betty White "died peacefully in her sleep at her home" on New Year's Eve at age 99.
The late Bea Arthur and Betty White had a prolonged feud for years while working on "The Golden Girls." Arthur's son Matthew Saks once revealed to Closer Weekly:
"My mom unknowingly carried the attitude that it was fun to have somebody to be angry at."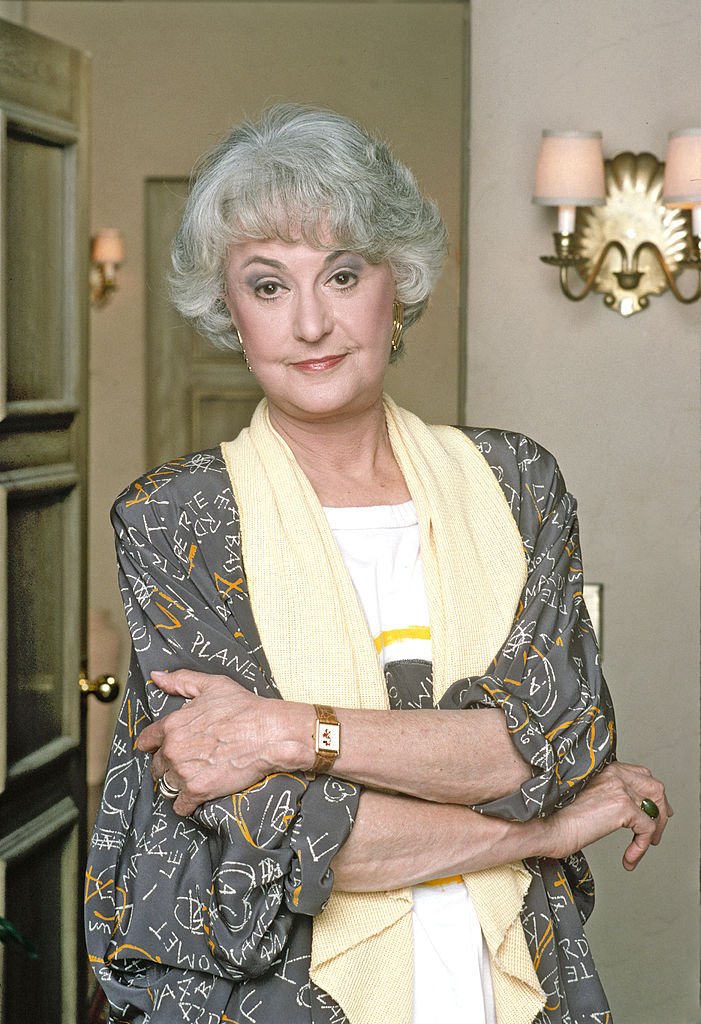 Actress Bea Arthur as Dorothy Zbornak on "The Golden Girls" which played from 9/14/85 - 9/14/92 | Source: Getty Images
THE FEUD
He added White became her nemesis, a person she could roll her eyes about. In a 2011 interview, 99-year-old White revealed that Arthur did not like her, saying:
"She was not that fond of me. She found me a pain in the neck sometimes. It was my positive attitude, and that made Bea mad sometimes. Sometimes if I were happy, she'd be furious!"
Their different work ethics on the series made things even more tricky for the two women on set. Author of "Golden Girls Forever: An Unauthorized Biography," Jim Colucci noted their different acting philosophies.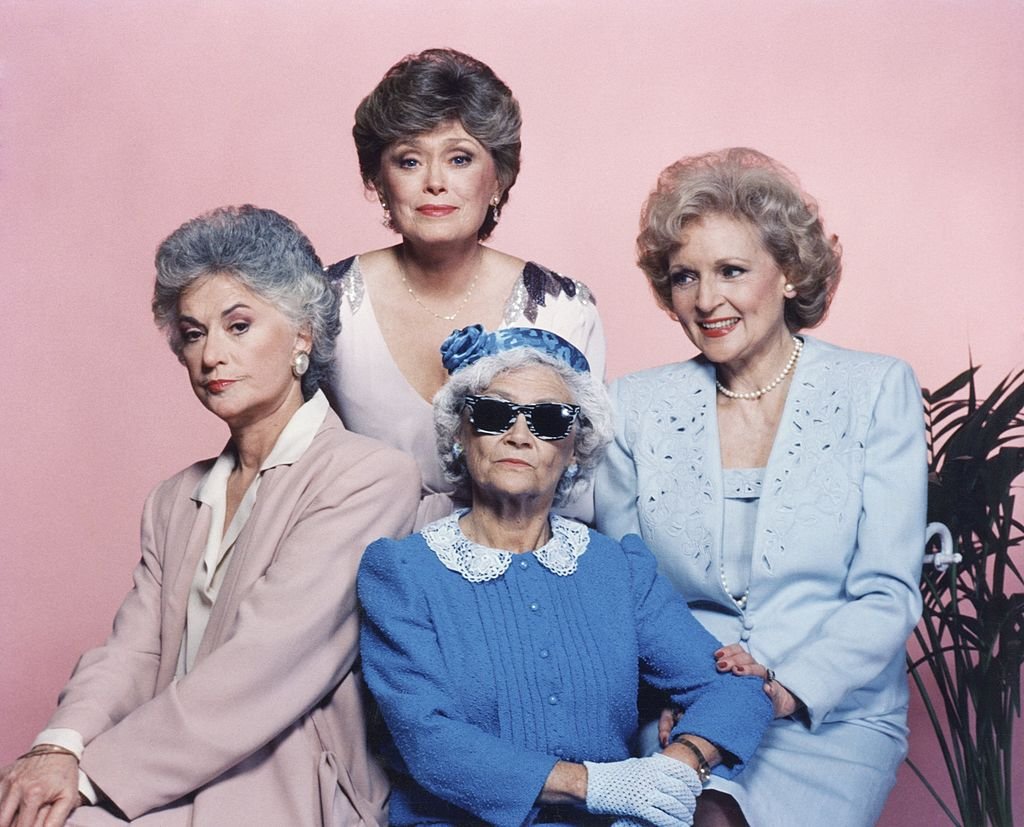 The Golden Girls" cast pose for a group picture each holding their history making Emmy Awards. From the left: Rue McClanahan ; Estelle Getty and Betty White | Source: Getty Images
He said Arthur came from the old television school where comedies were filmed like stage plays and done with up-close reactions. On the other hand, White approached everything more subtle, with gentler joke delivery.
In addition, White enjoyed interacting with the live audience between takes, and that annoyed Arthur. She preferred to focus on the job at hand, staying in character, either by waiting backstage or in place.
Saks once told the Hollywood Reporter that White had a habit of approaching the live audience to smile and chat with them. He noted how noble the gesture was since audiences came from different places to see them.
He pointed out that his mom did not like it. Saks stated that it was more about being focused or conserving one's energy and that it was not the right time to talk to fans in-between.
Saks said White managed to do it because it did not affect her but that it bothered his mother at the same time. In 2019, he shared he has always asked whether his mom hated White.
Saks told Fox News that that was not the case while noting that he believed Arthur had some issues with her co-star. Feeding off their feud, people speculated that the tension between the ladies was due to White's Emmy Award win.
Even though all the actresses on the show eventually won Emmys, White was the first to bag the prestigious award for Outstanding Lead Actress in a comedy series in 1986.
Former co-star Rue McClanahan revealed in her 2007 memoir that Arthur was furious that White had won. In addition, Saks said his mother was at the top of her game and felt she was more of an actress than White.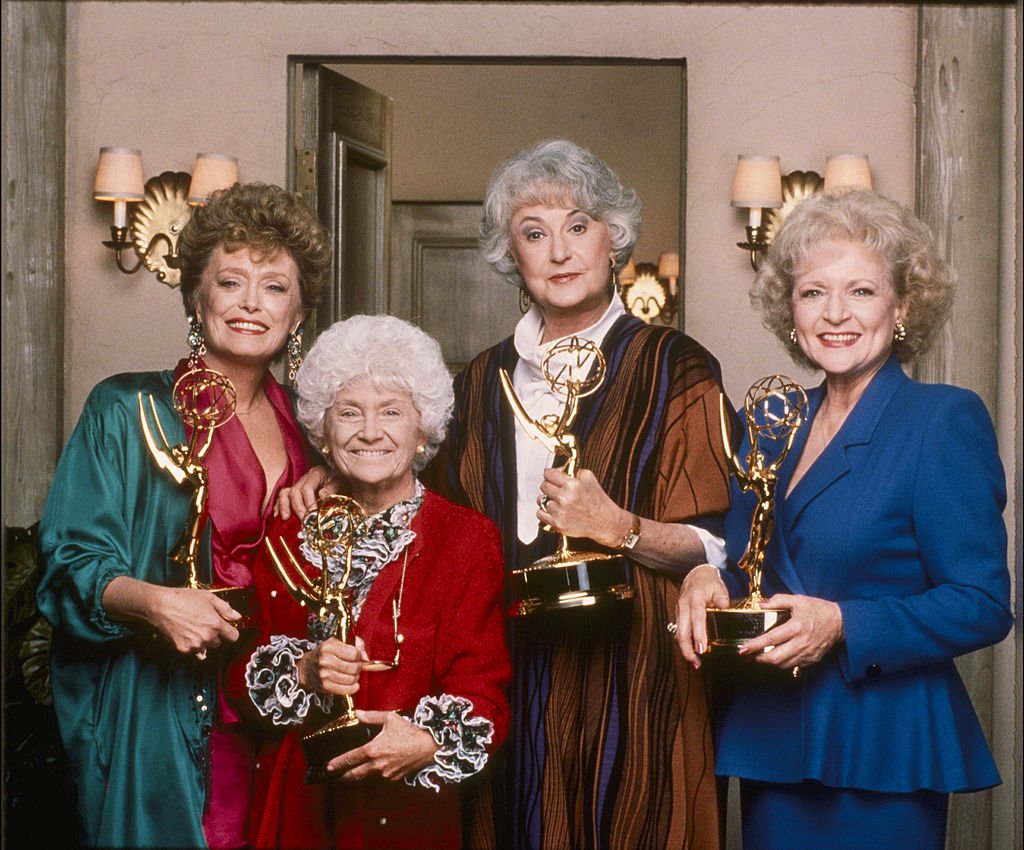 "The Golden Girls" cast pose for a group picture each holding their history making Emmy Awards. From the left: Rue McClanahan (Outstanding Lead Actress in a Comedy Series, 1987); Estelle Getty (Outstanding Supporting Actress in a Comedy Series, 1988); Bea Arthur (Outstanding Lead Actress in a Comedy Series, 1988) and Betty White (Outstanding Lead Actress in a Comedy Series, 1986) | Source: Getty Images
BEING BASHED
Moreso, Arthur's resentment grew when the show's writers made fun of Dorothy Zbornak, her no-nonsense, sharp-tongued character.
Colucci revealed they bashed her on-screen persona calling her big and ugly while adding those kinds of comments stick with a performer after a while.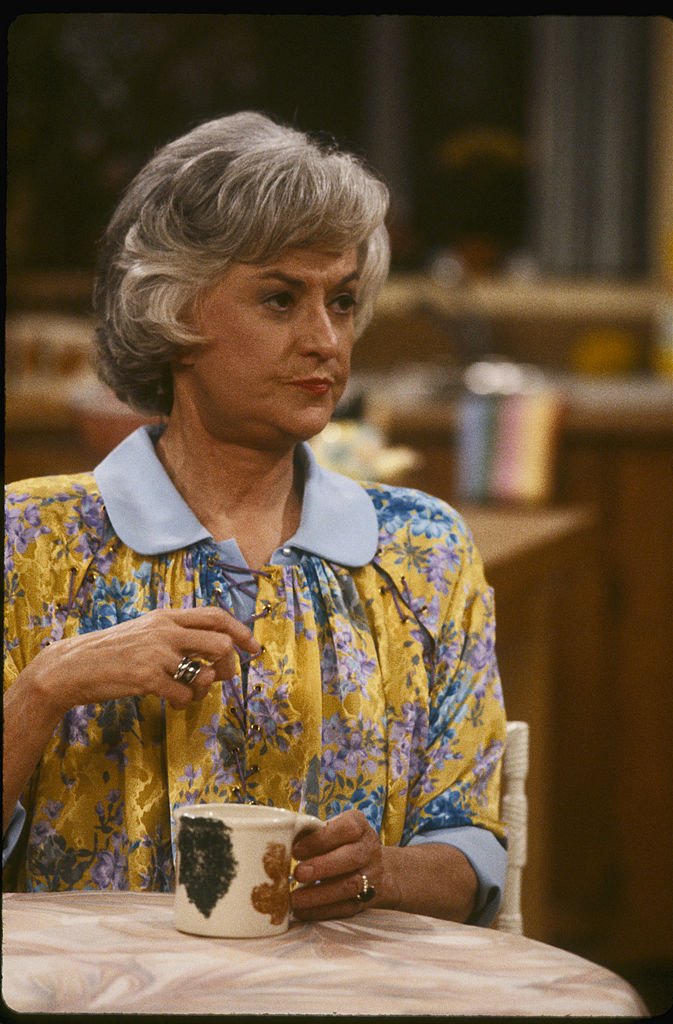 Bea Arthur as Dorothy Zbornak on "The Golden Girls," on April 29 | Source: Getty Images
HER EXIT
Once the final season of the show started taping, Arthur made it clear that she was done. She believed the series no longer served its purpose and said she wanted to exit while audiences still loved it.
Notably, there were several other reasons why she left, including that writers had done everything they could to bring the four main characters to life.
She also believed the show's quality began to fade, and her son echoed the same sentiments stating ideas for "The Golden Girls" started running out. He added one of the factors that made his mother leave was her aging.
After her departure, the show also ended. Arthur was 70 years old when she made her exit in 1992.
HER PASSING
The show debuted in 1985 and followed single middle-aged women who lived together in Miami. White played Rose Nylund, McClanan (Blanche), and Estelle Getty (Sophia Petrillo). It ran for seven seasons.
Sadly, Arthur died from lung cancer in April 2009 at age 86. At the time, a family spokesman revealed she passed away peacefully at her home in Los Angeles.
She starred in popular sitcoms, including "Maude," which aired from 1972 -1978. She was nominated for an Emmy four times for her role on the show and scored one win.
HER CAREER
In a 2005 interview with Entertainment Weekly, Arthur recalled being impressed when she first read the script for "The Golden Girls" pilot. She said:
"After all the crap I'd been sent, there was something so bright and adult and fabulously funny."
While on "The Golden Girls," Arthur's big win was for the Outstanding Lead Actress in a Comedy Series for her role as Zbornak.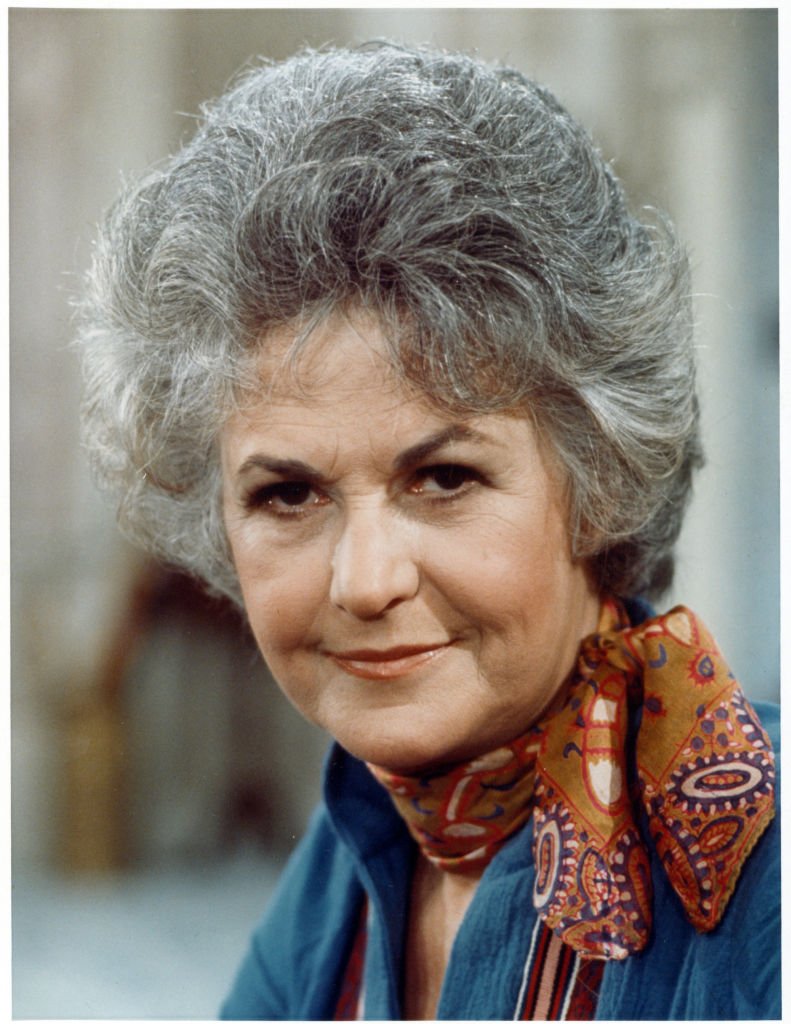 The late Bea Arthur as Maude Findlay on the TV show "Maude" on January 1, 1977 in Los Angeles | Source: Getty Images
REMEMBERING ARTHUR
A longtime friend of hers, Billy Goldenberg, said the actress was not afraid to speak her mind, adding while some people choose their words, Arthur did the opposite.
While Comedienne White shared she knew Arthur's passing would be painful, she did not expect just how much it would hurt. She added how happy she was happy to know Arthur was honored with a Lifetime Achievement Award before she passed:
"I'm so happy that she received her Lifetime Achievement Award while she was still with us so that she could appreciate that. She was such a big part of my life."
ABOUT ARTHUR
White once shared that despite their contentious relationship, she had no idea what she ever did to Arthur. Meanwhile, even though his mother was not close to many people, her son Sak once said she was not a loner.
Arthur was born Bernice Frankel on May 13, 1922, in New York City to a Jewish family. The activist grew up in Maryland, where her parents ran a dress store.
Her dream was to pursue a career in showbiz, but she was afraid her family would disapprove. After working as a typist, among other jobs, she eventually told her parents about pursuing a career in the entertainment industry, and they supported her.
Please fill in your e-mail so we can share with you our top stories!
The information in this article is not intended or implied to be a substitute for professional medical advice, diagnosis or treatment. All content, including text, and images contained on news.AmoMama.com, or available through news.AmoMama.com is for general information purposes only. news.AmoMama.com does not take responsibility for any action taken as a result of reading this article. Before undertaking any course of treatment please consult with your healthcare provider.