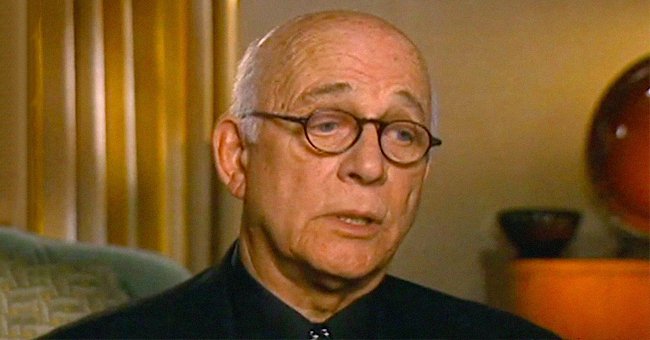 youtube.com/FoundationINTERVIEWS
Gavin MacLeod Once Felt Worthless and 'Self-Involved' & It Almost Cost the Star His Life
"The Love Boat" Actor Gavin MacLeod went through a lot in life. The actor even found God at the age of 90 after a period of illness before his passing in 2021.
Gavin MacLeod is most known for his roles as Murray Slaughter on "The Mary Tyler Moore Show" and Captain Merrill Stubing on "The Love Boat." However, the actor almost ended his life before starring on the hits shows.
Before starring on the hit '70s and '80s sitcoms, MacLeod's life looked a lot different. He was struggling with depression, alcoholism, and a failing marriage. Facts he details in his book, "This Is Your Captain Speaking."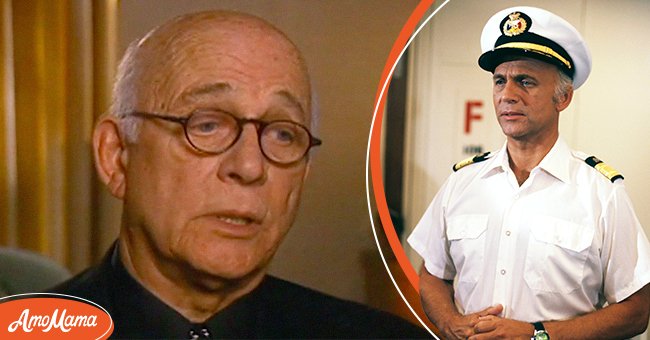 Gavin MacLeod during an interview for The Television Academy. [Left] Gavin MacLeod pictured as Captain Merrill Stubing on "The Love Boat." [Right] | Photo: Youtube/FondationINTERVIEWS, Getty Images
His memoir details his dark times in Hollywood, his alcohol abuse, depression, the struggles in his love life, and the time he tried to end his life in the early 1960s.
He details the powerful moment and thoughts that lead him to attempt suicide. MacLeod explained that he felt nothing was going right in his life, and his career was coming to an end:
"I climbed into my car feeling the weight of the world on my shoulders. Defeated. Terrified. I kept thinking, This is it. My career is gone."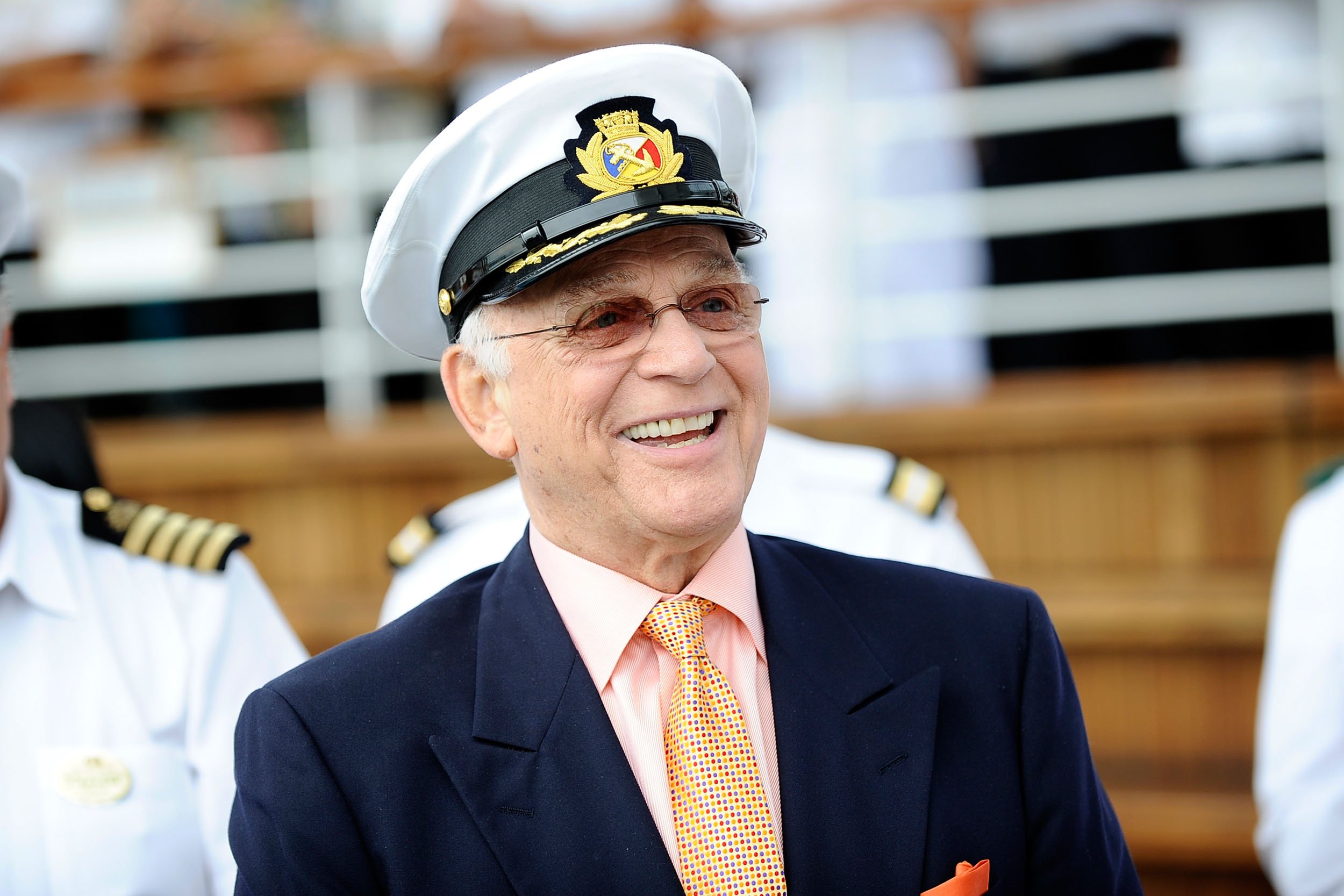 Gavin MacLeod celebrating his 80th Birthday on board the Golden Princess, 2011, San Pedro, California. | Photo: Getty Images
MacLeod felt he had destroyed his career by signing a contract to be a "glorified extra." He felt this way about his role in "McHale's Army," as the character "Happy" Haines.
The renowned actor had signed on for the role to support his children and wife, Joan Rootvik. However, when his friend, Ted Knight, guest-starred on the show, he realized he was not satisfied with the role.
Knight was the person who brought it to MacLeod's attention that the Haines role was more of a background character. The realization made MacLeod feel defeated and as if his career might never progress.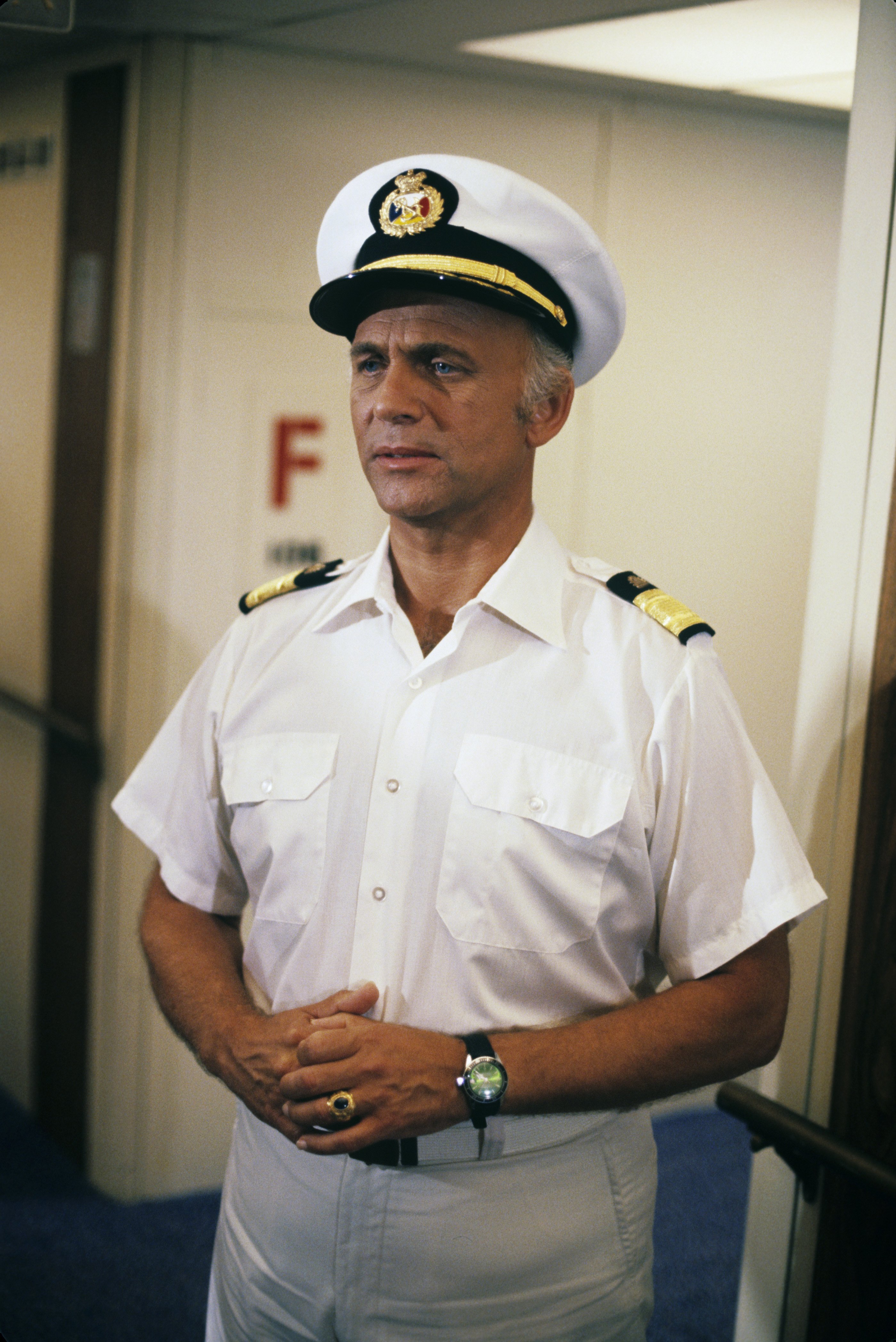 Gavin MacLeod in season one of "The Love Boat" in 1977. | Photo: Getty Images
He found himself focusing on his situation, and so he turned to alcohol to soothe himself. However, that only made matters worse, and he found himself dreading going to work each day.
Furthermore, during a 2012 interview with ExtraTV to promote his memoir, MacLeod shared insight into what he was feeling leading up to his suicidal spiral:
"One night I got so out of it. I said, 'I'm not worth anything.' I was so self-involved. I didn't have God."
Therefore, with the stress not being satisfied, needing to support his family, and his alcohol abuse, MacLeod found himself on top of Mulholland Drive, ready to drive his car over the cliff and end it all.
However, as he was driving toward the edge, MacLeod described that something made his right food slam on the breaks. His car came to a stop a few inches before the cliff's edge. MacLeod explained:
"I can't begin to explain why I stopped, or how it happened. It's almost as if something else lifted my leg and stomped my foot on the break for me."
With years of retrospect, MacLeod, who later became an "ambassador of God," reasoned that it was God who lifted his leg and prevented him from ending his life so early in his career.
That powerful and dark night became a turning pointing in MacLeod's life. His friend, Robert Blake, who he visited after the attempt, advised him to start seeing a psychologist, so he did and changed his life.
The psychologist, Dr. Joe Shore, helped him create a plan of action. The first step was to leave "McHale's Army," as his identity solely rested on his part and the money he made.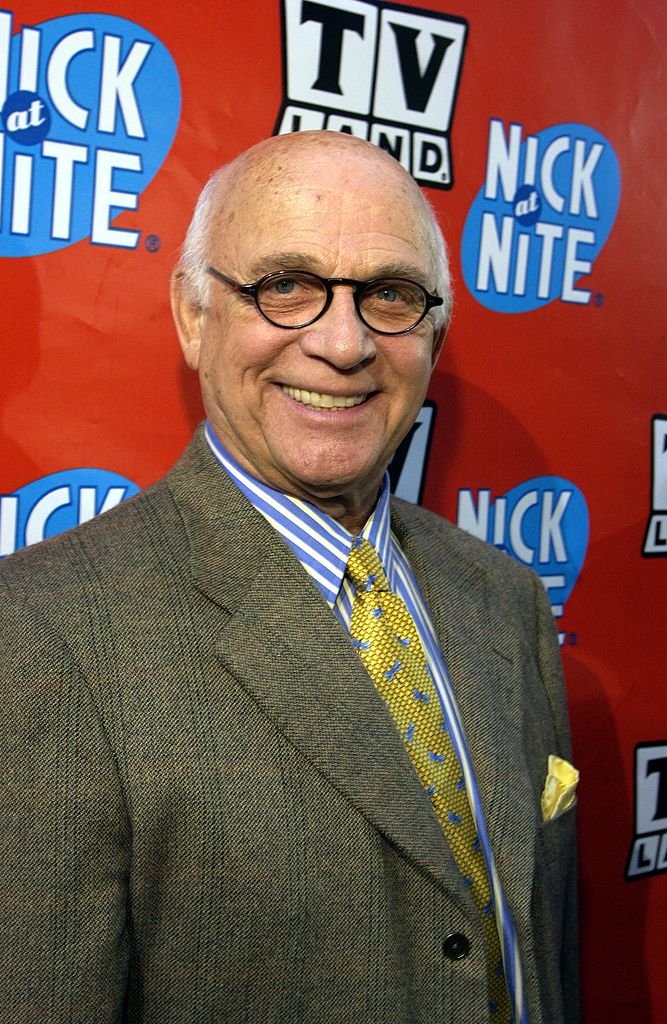 Gavin MacLeod attending the TV Land and Nick at Nite Upfront in "The Bat Cave" on Broadway, 2002, New York City. | Photo: Getty Images
So that was what MacLeod did. He spoke to the show's producer, Eddie Montagne, about the struggles he was going through and explained he wanted to move on to different projects.
Fortunately, MacLeod's nervousness was in vain as Montagne agreed, and just like that, "Happy" Haines was no more. After closing the "McHale's Army" door, different doors of opportunity opened up for the actor.
A week later, MacLeod got a call from his director friend, John Erman, for a recurring role in the 1960s TV show "Your Favorite Martian." The show felt like a fresh start to the actor.
Over the next few years, MacLeod experienced some great career and personal life highs. He signed on for various TV shows and movies and welcomed his third and fourth children, Julia and Megan.
However, "The Sand Pebbles" actor continued to drink, and his marriage with his first wife failed. Despite trying to make the marriage work, the couple eventually divorced in 1972.
A few years later, MacLeod married his second wife, Patti, but divorced after starring in "The Love Boat." However, Patti would return to his life later, when his focus turned to his faith.
MacLeod credited his family and his second wife for his changed focus to faith. His move to Christianity happened in 1984 when his mother was undergoing brain surgery.
MacLeod had prayed to God and said that he would change his life and live for God if his mom survived. Miraculously, his mother did survive and lived for almost another two decades.
After his prayer to God, MacLeod felt an urge to call Patti despite having not spoken to her in three years. It turned out after their divorce, Patti had stayed hopeful that they would eventually find their way back to each other.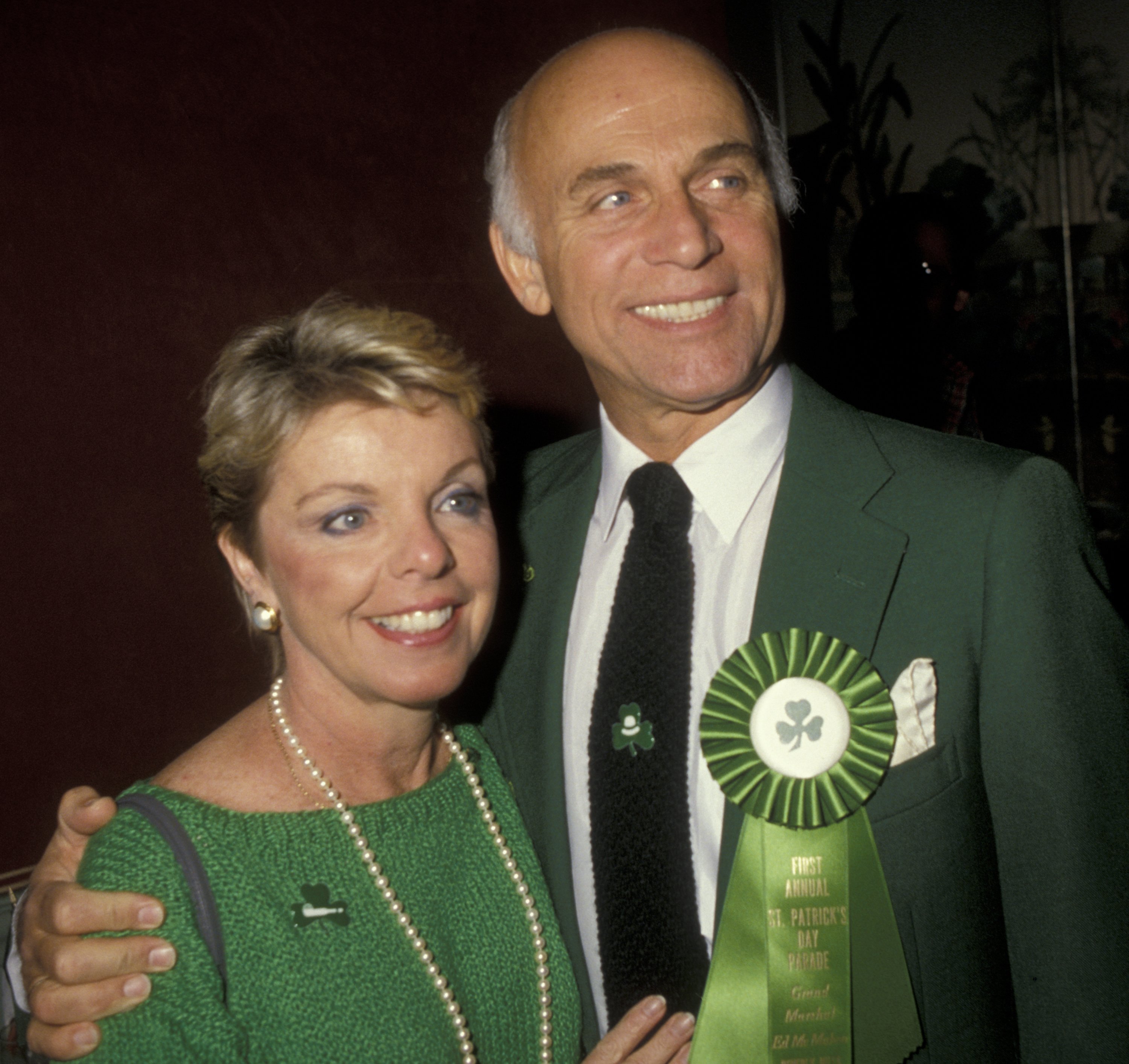 Gavin MacLeod and Patti MacLeod pictured at First Annual St. Patrick's Day Parade in 1985 at Jimmy's Restaurant, Beverly Hills. | Photo: Getty Images
During their separation, Patti had formed a support group named LADIES, "Life After Divorce Is Eventually Sane." She also prayed that MacLeod would come back to her.
After his reunion with Patti, MacLeod was Baptised at Church on the Way, a Pentecostal congregation in the San Fernando Valley. In 1985, the pair celebrated a second wedding at a "Born Again Marriages" conference.
MacLeod's Christian rebirth and newfound spirituality did not go unnoticed by his colleagues. MacLeod explained that many did not know what was going on because:
"...I was the leader in off-color jokes and things… and one of our regulars came up and started telling me the joke. I said, 'Really, forgive me. I don't want to hear that.'"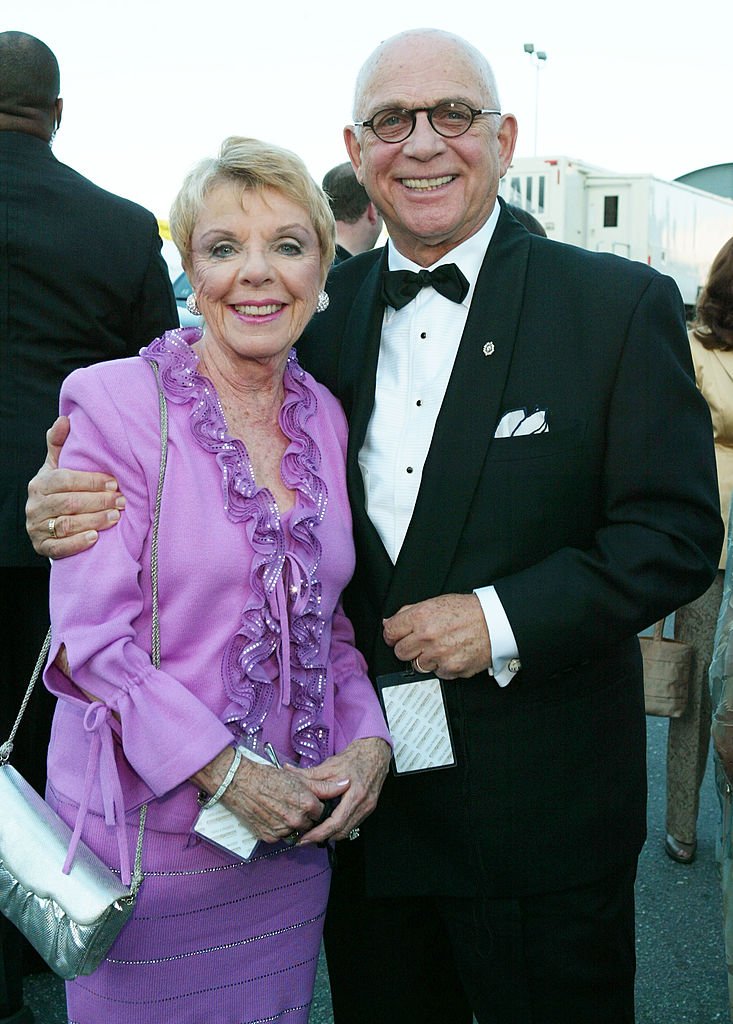 Gavin and Patti MacLeod pictured at the 2nd Annual TV Land Awards held at The Hollywood Palladium, 2004, Hollywood, California. | Photo: Getty Images
After "The Love Boat" ended in 1986, MacLeod's career started following a different course and was lined with various faith-based projects and secular movies, TV shows, and plays.
Shortly after the nautical show ended, Paul Crouch of Trinity Broadcasting Network asked MacLeod to cohost "Back on Course." The show encouraged estranged couples to work out their marital problems.
His work on the show was impactful for many viewers. MacLeod stated he got messages from viewers explaining how the TV show reshaped their lives during and after its programming.
MacLeod's last movie was called "The Secrets of Jonathan Sperry." He played Jonathan, an old Christian man who taught Bible stories to a group of boys.
Although he initially did not think he was old enough to play the part of the wise older man, MacLeod said it was the greatest acting role he ever did.
After refinding God, MacLeod worked to share his story with others and so published his memoir. The famous actor passed away in May 2021, at age 90, at his home in Palm Desert, California.
If you or someone you know is considering suicide, please contact the National Suicide Prevention Lifeline at 1-800-273-TALK (8255), text "help" to the Crisis Text Line at 741-741, or go to suicidepreventionlifeline.org.
Please fill in your e-mail so we can share with you our top stories!
news.AmoMama.com does not support or promote any kind of violence, self-harm, or abusive behavior. We raise awareness about these issues to help potential victims seek professional counseling and prevent anyone from getting hurt. news.AmoMama.com speaks out against the above mentioned and news.AmoMama.com advocates for a healthy discussion about the instances of violence, abuse, sexual misconduct, animal cruelty, abuse etc. that benefits the victims. We also encourage everyone to report any crime incident they witness as soon as possible.