TMZ: Beloved Gavin MacLeod of 'The Love Boat' and 'Mary Tyler Moore Show,' Dies Aged 90
TMZ broke the news that the well-known TV actor Gavin MacLeod passed away at 90 after suffering from various illnesses over the last few months. 
TMZ reported that famed TV actor Gavin MacLeod passed away on Saturday, May 29, at 90, at his home in Palm Desert, CA. MacLeod's nephew, Mark See, confirmed his passing to the outlet. 
Although no cause of death has been released, See shared that his passing is not related to COVID-19. The actor had been in and out of hospital for a few months for his declining health before his passing.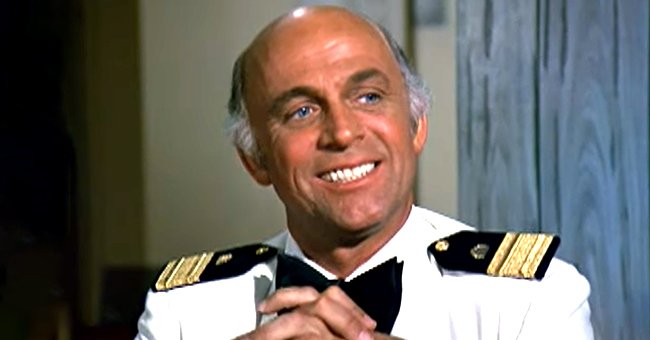 McLeod was known for his two biggest TV show roles, including playing head writer Murray Slaughter on "The Mary Tyler Moore Show." He was the main character and featured in all 168 episodes over seven years. 
Following that large role, MacLeod landed the biggest role of his career. For ten years, he played Captain Merrill Stubing on "The Love Boat." MacLeod starred on the show for 250 episodes. 
Farewell Gavin MacLeod 👨‍✈️

1931 - 2021 pic.twitter.com/aErylqyAjL

— Vintage Los Angeles (@alisonmartino) May 29, 2021
He also appeared in a few spin-off shows and made-for-TV movies for the franchise, including" The Love Boat: A Valentine Voyage" in 1990 and a reunion episode, "Love Boat: The Next Wave."
The late actor's costars took to social media to pay tribute to him. Ed Asner, from "The Mary Tyler Moore Show," shared a throwback of the two as their characters and wrote a heartfelt message to honor him. 
MacLeod's passing comes after his "Mary Tyler Moore Show" costar, Cloris Leachman, passed away.
Super Sky Point to Gavin MacLeod. You set a course for adventure that was aimed straight at our hearts, you sweet bastard. #RIP pic.twitter.com/kPfSd1ByVs

— Super 70s Sports (@Super70sSports) May 29, 2021
Asner wrote that he was heartbroken by the news and referred to MacLeod as his brother, partner-in-crime, and comic conspirator. He asked MacLeod to tell their other late costars that he would see them soon. 
Maureen McCormick, who appeared in various roles on "The Love Boat," took to Twitter to honor her late costar. She shared a throwback picture of MacLeod as Captain Stubing along with a tribute about him. 
My heart is broken. Gavin was my brother, my partner in crime (and food) and my comic conspirator. I will see you in a bit Gavin. Tell the gang I will see them in a bit. Betty! It's just you and me now. pic.twitter.com/se4fwh7G1G

— Ed Asner (@TheOnlyEdAsner) May 29, 2021
McCormick described him as a dear friend, as she thanked him for all of the meaningful conversations they had had together throughout life. She added that she would always treasure the time they spent together. 
Besides amazing audiences with his two best-known roles, MacLeod had a very successful career. He has over 100 movie and TV credits to his name, including guest appearances on late-night television and game programming.
Rest In Peace my dear friend Gavin Macleod❤️ Thank you for all the special and beautiful heart filled conversations about life. I will always treasure the time I was lucky enough to spend with you. Love you #GavinMacleod 💓 pic.twitter.com/4r3AbpCaSX

— Maureen McCormick (@MoMcCormick7) May 29, 2021
 A few of his other TV show roles include "McHale's Navy," "The Man from U.N.C.L.E," "The Andy Griffith Show," "Charlie's Angels," "The 70s Show," "JAG," "Oz," and "Touch By An Angel," to name a few.
MacLeod's passing comes after his "Mary Tyler Moore Show" costar, Cloris Leachman, passed away. Leachman died in January 2020 from natural causes at the age of 94.