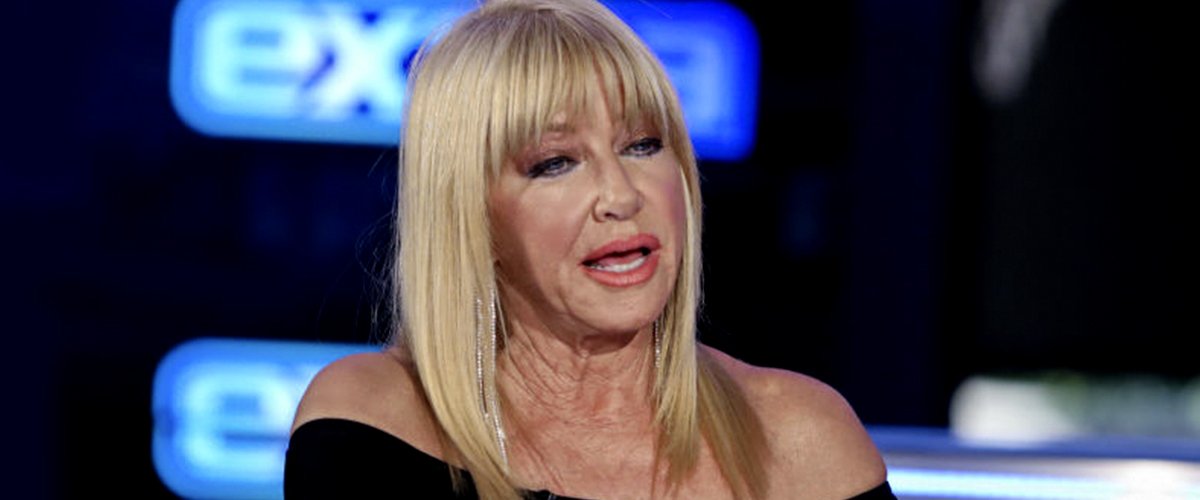 Getty Images
Suzanne Somers & Alan Hamel's Children 'Battled for Years' and 'Angry Exes' Made Matters Worse

Suzanne Somers and Alan Hamel have been married for over four decades and remain a strong unit. However, they had to withstand several challenges, including blended family struggles and angry exes, to get there.
Suzanne Sommers and Alan Hamel have been married since 1977. Despite the longevity of their union, the couple has not had it easy in their marriage.
They had to push through many challenges as their kids from previous relationships battled for years. The couple's exes did not help the situation. Find out how the couple navigated through these uncertainties.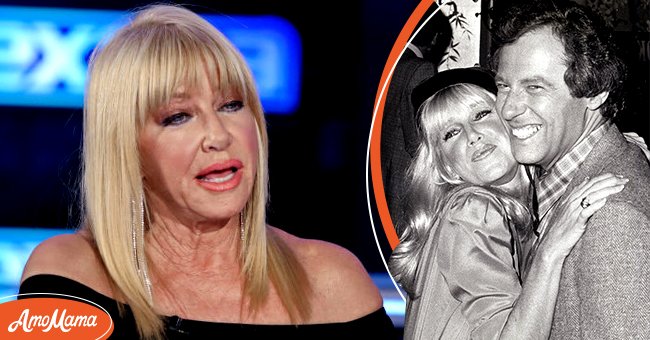 Suzanne Somers at a TV show [left] || Suzanne Somers in a hug with her husband, Alan Hamel [right]. | Photo: Getty Images
WHO IS SUZANNE SOMERS?
Somers is an American actress, singer, author, businesswoman, and health spokesperson. She is known for starring as Chrissy Snow in the TV series "Three's Company" and Carol Foster Lambert on "Step by Step."
Somers is the author of several self-help books like "Ageless: The Naked Truth About Bioidentical Hormones." She has also authored a poetry book, two autobiographies, and four diet books.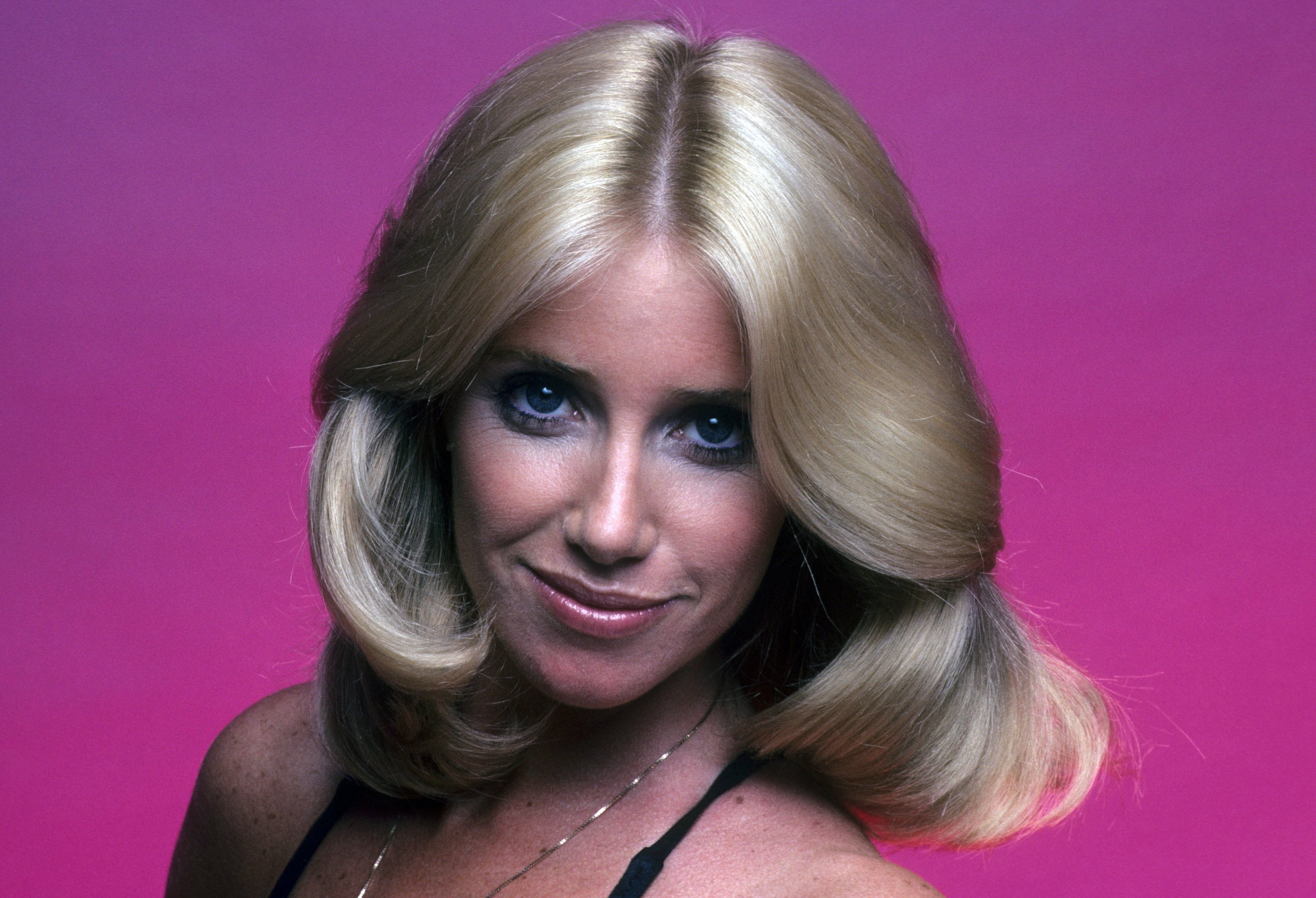 Suzanne Somers' head shot for "Three's Company" on August 23, 1977. | Photo: Getty Images
WHO IS ALAN HAMEL?
Hamel is a Canadian entertainer, producer, and TV host. He co-hosted "Razzle Dazzle," a Canadian TV series from 1961 to 1964. In the late 1960s, he hosted two popular syndicated shows: "Wedding Party" and "Anniversary Game."
In the late 1970s, he hosted "The Alan Hamel Show," which was also popular. In the late 1970s and 1980s, he was a commercial pitchman for American Stores. He later became a producer and occasionally performed as an actor.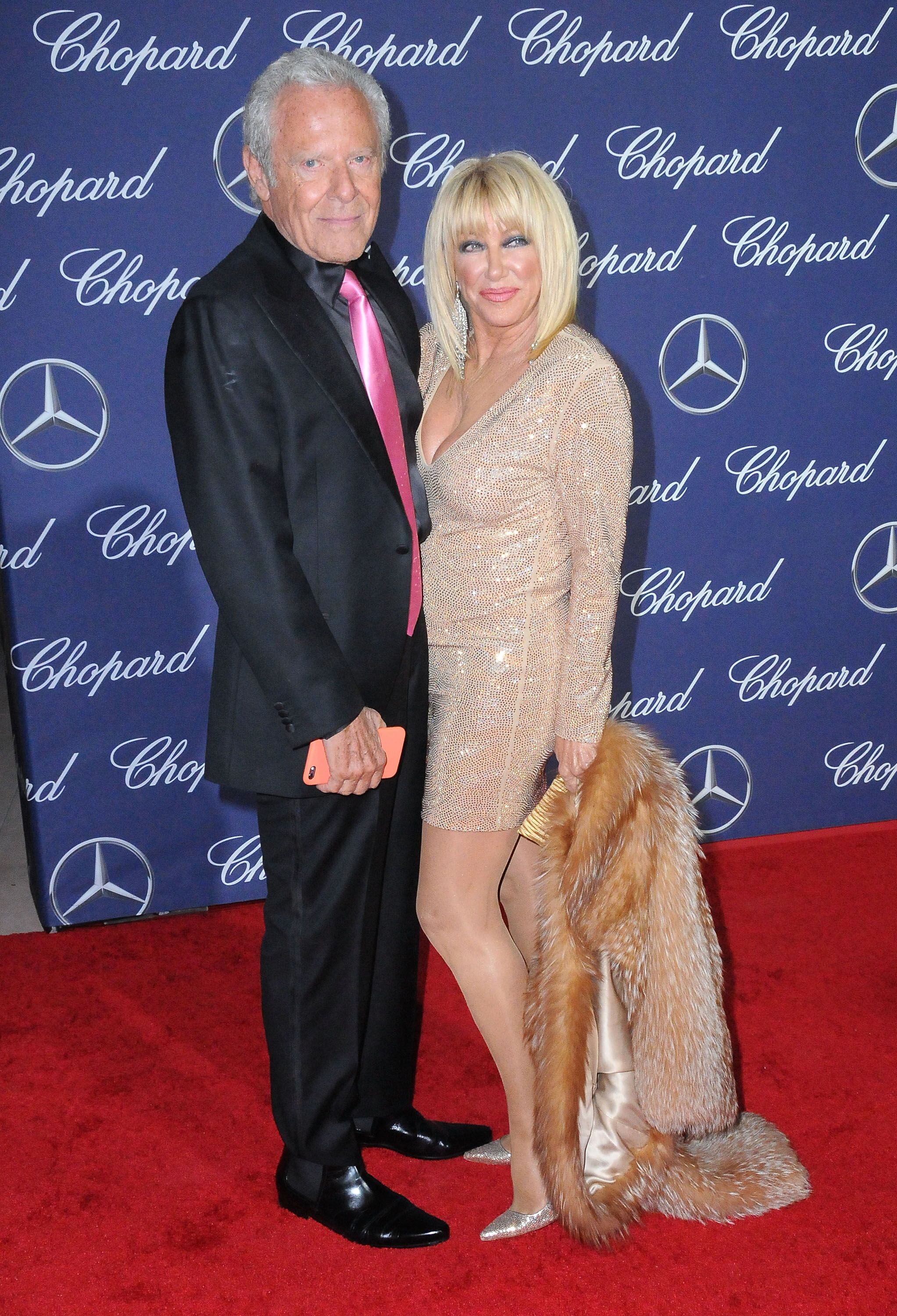 Suzanne Somers and husband Alan Hamel at the 28th Annual Palm Springs International Film Festival Film Awards Gala on January 2, 2017. | Photo: Getty Images
HOW DID THE DUO MEET?
Somers and Hamel met for the first time in "The Anniversary Game." While Hamel hosted the show, Somers worked as a prize model.
The couple has previously described their meeting as love at first sight. They dated for many years and lived together for ten years before eventually tying the knot in 1977.
THEY WERE PREVIOUSLY MARRIED
Before tying the knot, Somers and Hamel were previously married and had children from those unions. Somers was previously married to Bruce Somers and shared a son, Bruce Somers Jr., with him.
Meanwhile, Alan was previously married to Marilyn Shapiro and shared two children, Stephen and Leslie.
THE BLENDED FAMILY
After tying the knot, Hamel and Somers became stepparents to their respective kids from previous marriages. However, although the couple fell in love, their kids were not enthusiastic about their relationship.
The children's attitudes made it difficult for the couple to blend their families successfully. Consequently, the constant battles with their offspring almost became detrimental to the marriage.
Somers has been open about her and Hamel's initial struggles in their marriage. In an interview with Closer Weekly, the television icon said she and her husband did not always have a perfect union or family.
She described the moment she moved in with Hamel and his children as "stepfamily hell." However, Somers acknowledges that they didn't know how to handle the setup because blended families were uncommon back then.
Somers explained that her and Hamel's kids' unwillingness to accept a new parent strained everyone. She added that it was more difficult for her than it was for Alan.
According to her, stepmoms have a more challenging time than stepdads because biological moms often make their children aware they cannot have another mother.
Somers revealed she and Hamel clashed over their parenting styles. She said she had a set of household rules, but he did not. Hence, they struggled for years before becoming united.
Besides these clashes, Hamel and Somers also had to deal with their angry exes' influences on their children. The remarks made by the other parents only added to the tension in their home.
Somers said the stress of feeling protective about their kids put enormous strain on her and Hamel. She recalled:
"There was a lot of resentment all the way around, so they all acted out. I often marvel that we made it through."
The tense situation in Hamel and Somers' home began to improve when they started backing themselves up and became a united front. Somers revealed:
"True healing takes time. You can't fake it. Feelings must be real. But it was through therapy that we learned to dig deep inside each of us to find what it was that was holding us back."
The therapy paid off as Hamel, Somers, and their stepchildren became a closely-knit family unit. The television personality said she and Hamel both take great pleasure that they were successful.
A HAPPY AND LASTING MARRIAGE
It is rare to find long-lasting marriages in Hollywood, but Hamel and Somers are good proof that it is possible. The couple continues going strong after 44 years to the admiration of many.
When asked about their lasting marriage secret, Somers told Fox News that Hamel turns her on. She added that since the day they met, she had been overwhelmed with the feeling that she could not get enough of him. She further said about her husband:
"I love his smarts, I love his sexiness, I love the 'bad boy' in him. I know he loves me deeply. He is loyal. I trust him... He is a success in every arena. He is my soulmate."
Somers added they laughed together throughout the day and described her husband as a great dancer. Meanwhile, Hamel said it is not hard to stay head over heels in love with his wife. He said:
"Suzanne is perfection! I still remember that moment we met. [She] was very different from all the ladies I knew in my 20s. I had trouble speaking. I was stunned. We started living together."
He admitted they fought like wild dogs for years but knew their marriage was the real deal and worth figuring out, which they did. Since coming to that realization, their relationship has deepened, and they hardly argue.
They are together every hour of every day and have never spent a night apart in over 40 years. Hamel concluded that he wants another 40 years with Somers.
Somers also opened up about how she and Hamel keep their spark alive after over 40 years. She said they give each other a lot of attention, and doing that is not like a chore for them.
Somers said she likes to rub Hamel's head while he tells her she is beautiful all the time. The loving wife revealed they hold hands while sleeping and described it as the most beautiful part of her life.
Please fill in your e-mail so we can share with you our top stories!