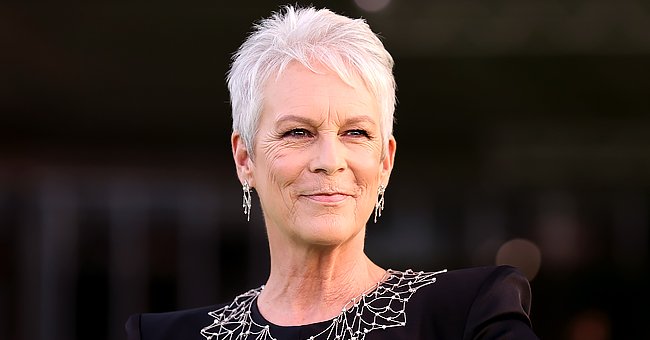 Getty Images
Jamie Lee Curtis Gets Support Introducing Trans Daughter but Struggles Not Using Her Birth Name

Jamie Lee Curtis has a huge supportive fan base. The star received encouraging words when she introduced her trans daughter on social media; however, she still struggles with her daughter's name.
When American Actress and Writer Jamie Lee Curtis's name comes up, all that first comes to mind is her spiky white haircut and contagious smile. Curtis is famous for her unique works and is the recipient of several accolades.
In addition to being a hard-working individual, an acclaimed writer, and an accomplished star, Curtis is also a supportive mother.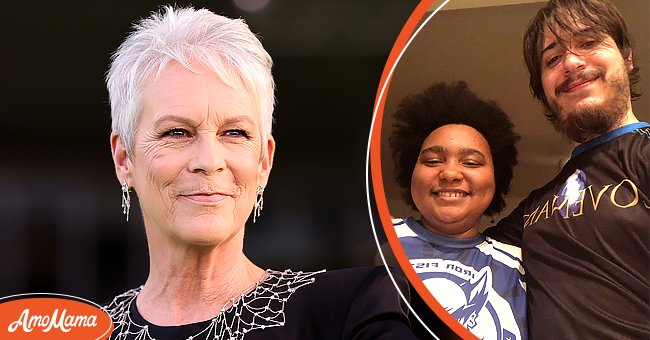 Jamie Lee Curtis (looking proud). Ruby Curtis and her partner in beaming smiles | Getty Images twitter.com/Killerkittens66
When her daughter Ruby came out as trans, Curtis gave all the support needed, including posting on social media and sitting at interviews with Ruby.
WHO IS JAMIE LEE CURTIS?
Curtis is one of the show business legends. She made her acting debut in John Carpenter's horror film "Halloween" in 1978, where she starred as Laurie Strode.
After that, she became a regular face on different horror movies, including "Roadgames," "The Fog," "Prom Night," and "Terror Train."
She reclaimed her role as Laurie in the sequels "Halloween II," "Halloween H20: 20 Years Later" in 1998, all the way to "Halloween Kills" in 2021. And, at 62, she remains as radiant and energetic as ever.
Even amidst the pandemic, the BAFTA Award winner worked on many projects. In an interview, Curtis noted that she usually wakes up with many creative ideas running through her mind and refuses to let any of them go to waste.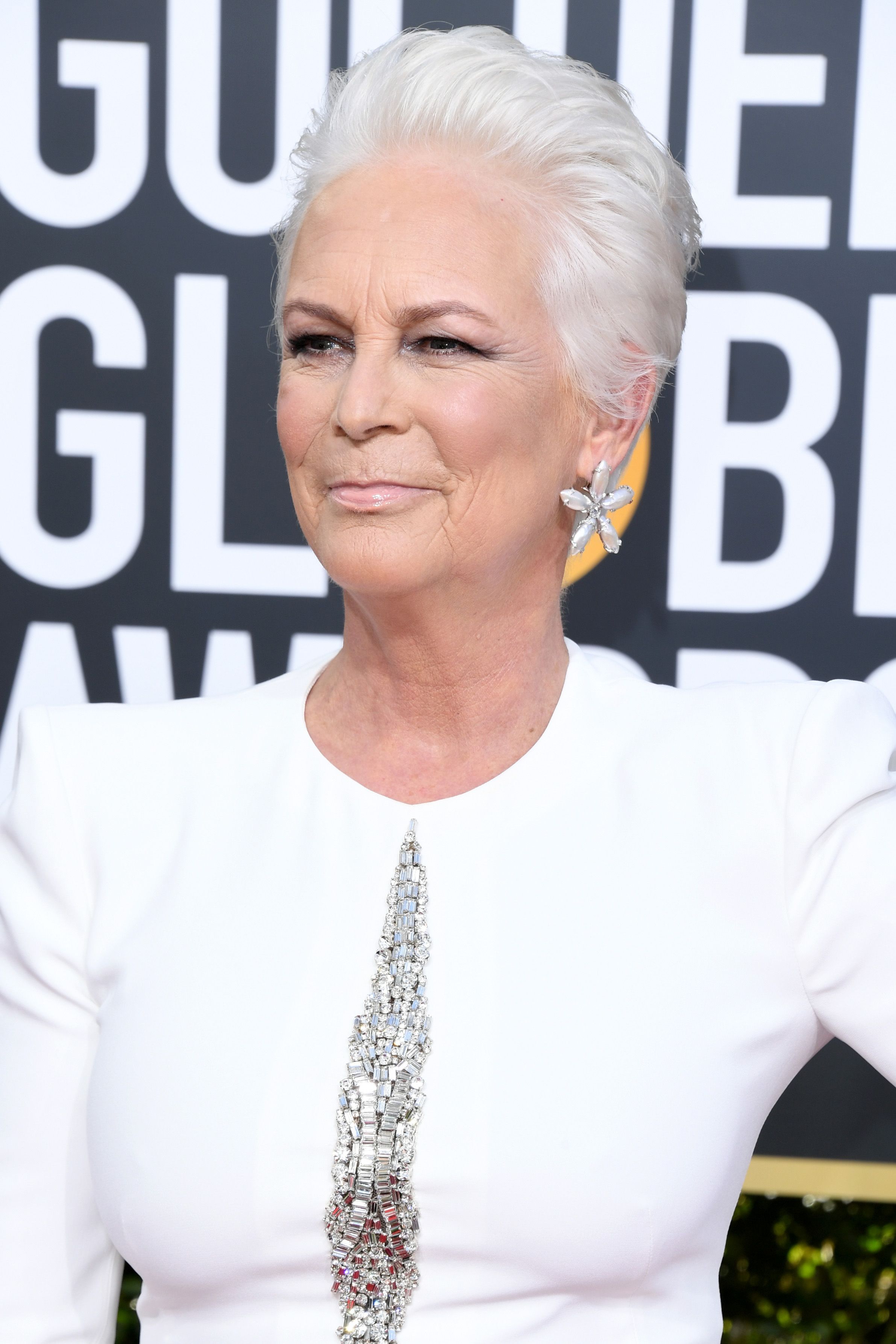 Jamie Lee Curtis at the Golden Globe Awards at The Beverly Hilton Hotel on January 6, 2019 | Photo: Getty Images
The "Halloween" actress has been married to Christopher Guest since December 18, 1984. The couple has two daughters Annie, born in 1986, and Ruby, born in 1996. Curtis is a supportive parent, and she has proven this in recent posts and interviews.
CURTIS SUPPORTED DAUGHTER
As Curtis's daughter Ruby came out as transgender, the actress took to Instagram to share a photo of them on the front page of People magazine. The Golden Globe Awards recipient dropped the update alongside a heartfelt caption that read:
"Helping others is something everyone should do. I don't think it's only our household thing. It should be a human thing."
The actress and doting mom also wrote about how proud she was of Ruby for taking the bold step. Fans immediately filled Curtis's comments with encouraging statements. With the red heart emoji, a viewer wrote,
"This makes me so happy."
THE NEW DEVELOPMENT
Curtis's daughter Ruby was formerly known as Thomas, and the 62-year-old writer and mom revealed in an interview with the Sun that she and her husband watched in total awe and pride as their son became their daughter.
The actress further noted that her daughter would be getting married to her fiancé. Ruby's sister Annie, 34, a dance instructor, is also married. It appears that the sisters don't have kids yet, as Curtis revealed that although she would love to be a grandmother, she is not one currently.

A netizen's comment on Jamie Lee's Curtis's Instagram | Photo: Instagram/curtisleejames
Months after the Hollywood icon revealed that one of her kids is transgender, she and Ruby sat down in an interview to discuss the transition process and her self-acceptance journey.
The 62-year-old movie star acknowledged that learning new terminologies and words has been difficult as the interaction began. But, the doting mom revealed she is determined to improve for Ruby's sake.

A netizen's comment on Jamie Lee's Curtis's Instagram | Photo: Instagram/curtisleejames
The actress noted that the development is new to her, and she would not pretend she has enough knowledge about transgender people. She also admitted to making many mistakes but tries to avoid making "big mistakes."
The "Halloween" star further explained that since Ruby's transition, she became more careful, tried to slow her speech, and became more mindful of her words. However, she still makes mistakes sometimes.

A netizen's comment on Jamie Lee's Curtis's Instagram | Photo: Instagram/curtisleejames
The actress also said that if Ruby's confidence had been helpful to anyone watching, her efforts to get used to the development and new words were worth it. Ruby also confessed that she was overwhelmed by the idea of revealing her true identity to her parents.
She noted that the idea of coming out about something they had no idea about was "scary," but the 25-year-old was not worried about their reactions. Ruby stated that her parents had always accepted who she was.

A netizen's comment on Jamie Lee's Curtis's Instagram | Photo: Instagram/curtisleejames
WHO IS RUBY?
Ruby continued to make headlines after coming out as transgender. With her mother introducing her on social media and other platforms, she has become a role model to others who struggle to accept who they are.
Ruby is also a computer gaming editor. As Ruby and her mother flaunt their bond, interviewers are only getting more interested in the mother-daughter duo.

A netizen's comment on Jamie Lee's Curtis's Instagram | Photo: Instagram/curtisleejames
In a recent interview, Ruby shared that she was about 16 when she started giving her gender identity much thought.
According to Ruby's statement, a friend who is transgender had asked about her real gender, and she had said, "I'm male." But after thinking about her reply for a while, she realized she was different.
However, Ruby could not come out as trans due to personal issues. Although not being confident enough to accept her identity initially, Ruby, 25, later admitted to being trans to the person who is now her fiancée.
Of course, her fiancee accepted her nonetheless. Her mother also noted that the hardest part of accepting her daughter's transformation was the new name.
The iconic actress revealed that she struggled with referring to the 25-year-old with her new name and pronoun at first, but after hearing Ruby say the name Tom during the interview, she realized it "doesn't fit anymore."
Curtis confirmed that she was aware that Ruby had a partner, but she felt gender identity and sexuality were different things.
She also noted that Ruby usually played female characters in games, but she did not give those events much thought until her daughter eventually came out as trans.
Please fill in your e-mail so we can share with you our top stories!