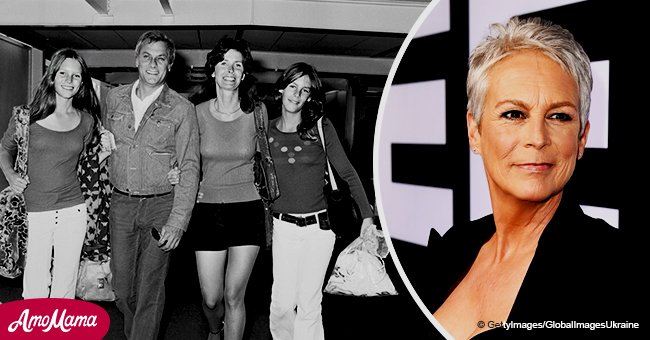 Why Jamie Lee Curtis' Late Father Cut Her and 4 Other Children Out of His Will in 2010
In 2010, it was reported that the late Tony Curtis cut his actress daughter and his four other children out of his will. This was unsurprising for many, as he was not close to his children to begin with.
Jamie Lee Curtis has always been outspoken about her dysfunctional family and her relationship with her father, actor Tony Curtis. After he died of a heart attack at the age of 85 in September 2010, his actress daughter decided to drop some truth bombs.
The "Freaky Friday" star went on "The Talk" to open up about Tony, where she revealed that he was "not a father, and he was not interested in being a father." Jamie Lee was estranged from Tony for much of her life, so she was candid in admitting that she was not upset by their estranged relationship as they were not close.
A PURELY FINANCIAL RELATIONSHIP
In the end, she acknowledged that while Tony provided for them financially, that was pretty much it. There was no effort on his part to work on a personal relationship with his children, and it was their mom Janet Leigh who raised them. She said:
"He did what he was supposed to do from a financial standpoint, which was honorable of him but he was not an involved father."
CUTTING HER OUT OF HIS WILL
The same year of her interview, it was revealed that Tony excluded Jamie and her siblings from his several wills drafted throughout the latter years of his life. He ended up entrusting his entire estate to his fifth wife, Jill Vandenberg.
The will reportedly contained the line, "I acknowledge the existence of my children... and have intentionally and with full knowledge chosen not to provide for them." One of his daughters, Kelly, contested it, but it was ultimately denied.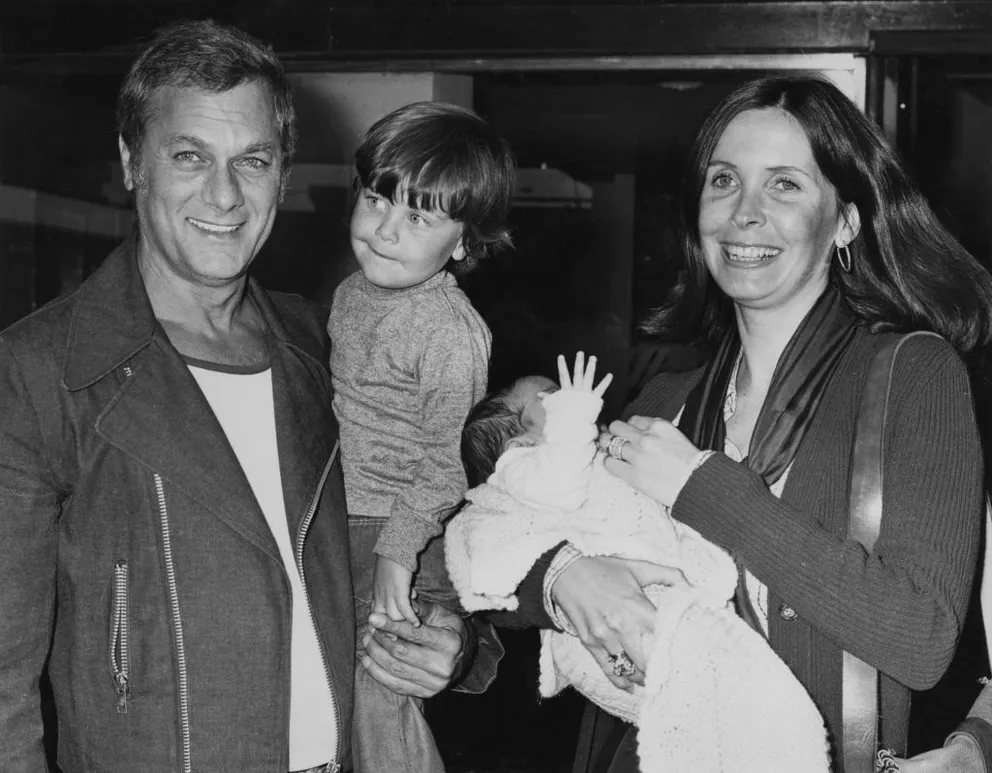 Tony Curtis with his wife Leslie and their sons Nicholas and Benjamin in London in 1973 | Source: Getty Images
AN ABSENT FATHER
Not getting anything from her dad was not a problem for Jamie, who has worked in the entertainment industry for decades. With him not around after her parents divorced when she was 3, it was not a secret that Tony went on to be an infamous womanizer who had high-profile girlfriends like Natalie Wood and Marilyn Monroe.
Tony was married six times, tying the knot at different times with Janet Leigh, Christine Kaufmann, Leslie Allen, Andrea Savio, Lisa Deutsch, and Vandenberg. He had six kids, one of whom was Nicholas, who died at the age of 23 back in 1994.
JOINING THE FUNERAL
During Tony's funeral service, Jamie Lee surprised everyone when she got emotional and started to cry while paying tribute to her late father. She described him as "A little mashugana (the Yiddish word for crazy) but always full of life."
Indeed, the actress remembers her father as a man full of life, as she once admitted that she once did heavy drugs with him. She revealed that it was the only time she had ever tried it, and it happened to be with her dad.
HER FAMILY LIFE
Despite not having a close relationship with her father, they were actually spotted out and about several times in the past. In more recent times, Jamie continues to remember Tony by paying respects to him during the anniversary of his passing.
With a family of her own, Jamie is determined not to have her children experience what she did. She has been married to her husband Christopher Guest since 1984, and together they share two children named Thomas (now Ruby) and Annie.
Her youngest child recently came out as transgender. Jamie is nothing but supportive about her daughter's choice and is even set to officiate her wedding next year.
Please fill in your e-mail so we can share with you our top stories!