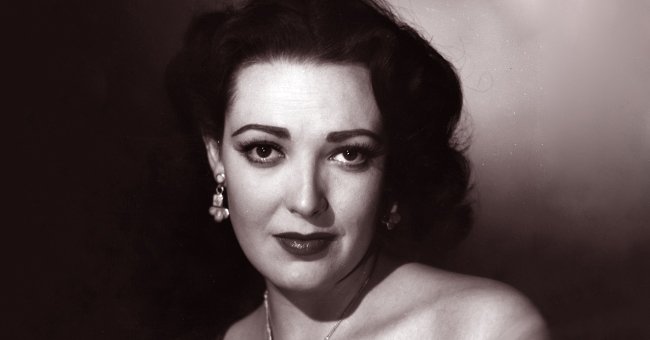 Getty Images
Linda Darnell's 1st Husband Tried to Sell Her to a Tycoon despite Sharing an Adoptive Child
American Actress Linda Darnell began her Hollywood career early and enjoyed fame. However, she also faced difficult circumstances characterized by alcoholism, failed marriages, and exploitive relationships.
American Actress Linda Darnell is best known for her numerous roles in films released in the 1940s and 1950s. She started her career early and rose to fame, but her life ultimately ended in tragic circumstances.
In her lifetime, Darnell was married three times. Her first husband tried trading her to a tycoon, while her second and third marriages failed.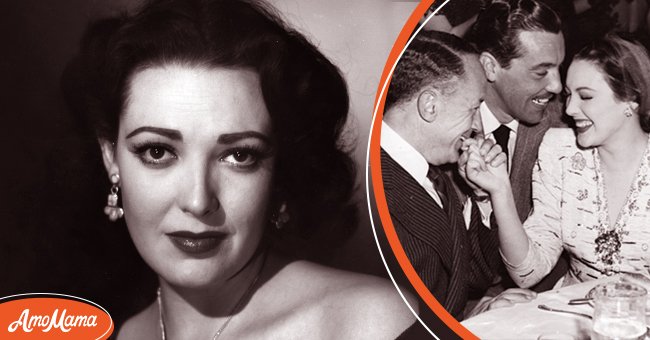 Headshot Portrait of actress Linda Darnell [left]. || Linda Darnell at an event with other actors [right]. | Photo: Getty Images
LINDA DARNELL'S EARLY LIFE
Darnell was born in Dallas, Texas, as one of five children of a postal clerk. Her parents did not have a happy marriage. Hence, she grew up as a shy child in a household of domestic turmoil.
Darnell grew up very fast. In her childhood, it was evident she would be ravishingly beautiful. As a result, her mom encouraged her to become a model.
When she was 11, Darnell started modeling clothes while pretending she was 16. Then, at 13, she began making stage appearances with small theatre groups. These appearances showed how talented she was.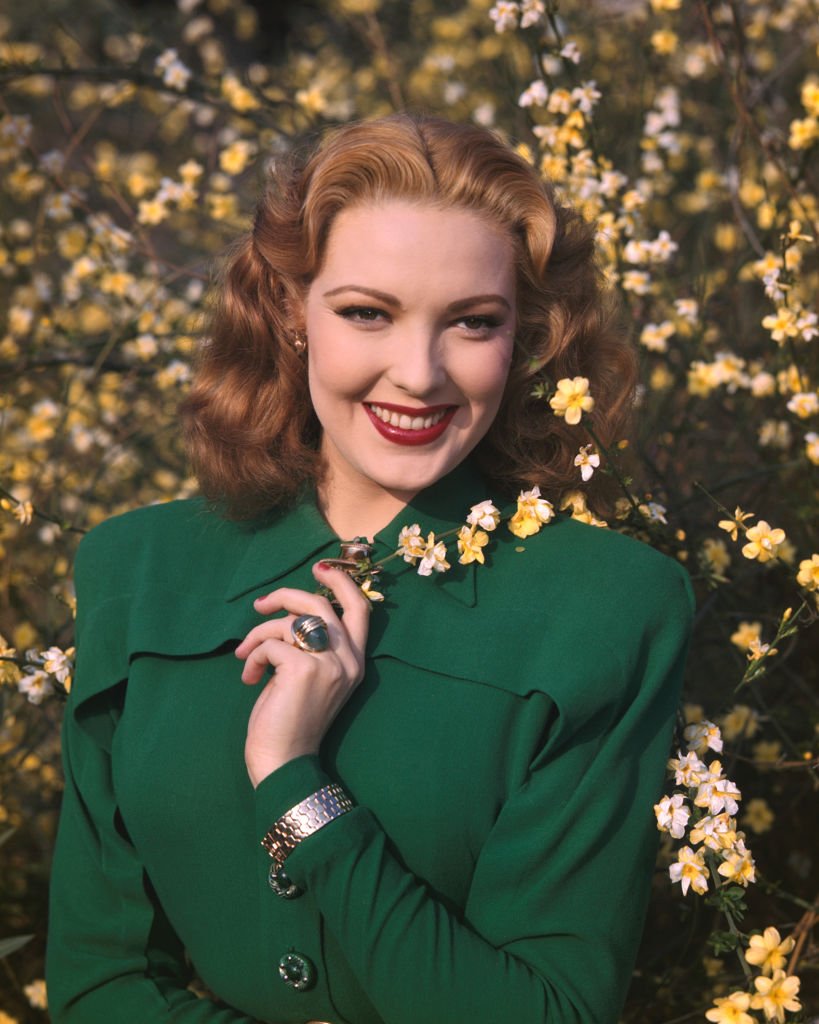 Portrait picture of American actress Linda Darnell circa 1955. | Photo: Getty Images
Soon, Hollywood studios sent scouts to the Dallas-Fort Worth area to find new talent. Darnell's mom thought it a good idea for her to audition. After taking one look at Darnell and her abilities, the scouts arranged for a screen test.
Darnell went to Hollywood, but when people uncovered her real age, she was sent home. However, she made more local theatre appearances and returned to Hollywood when she was 15 to kick off her career.
In 1939, she made her movie debut when she played Marcia Bromley in "Hotel for Women." Then, she was 16 and became the youngest leading lady in Hollywood history.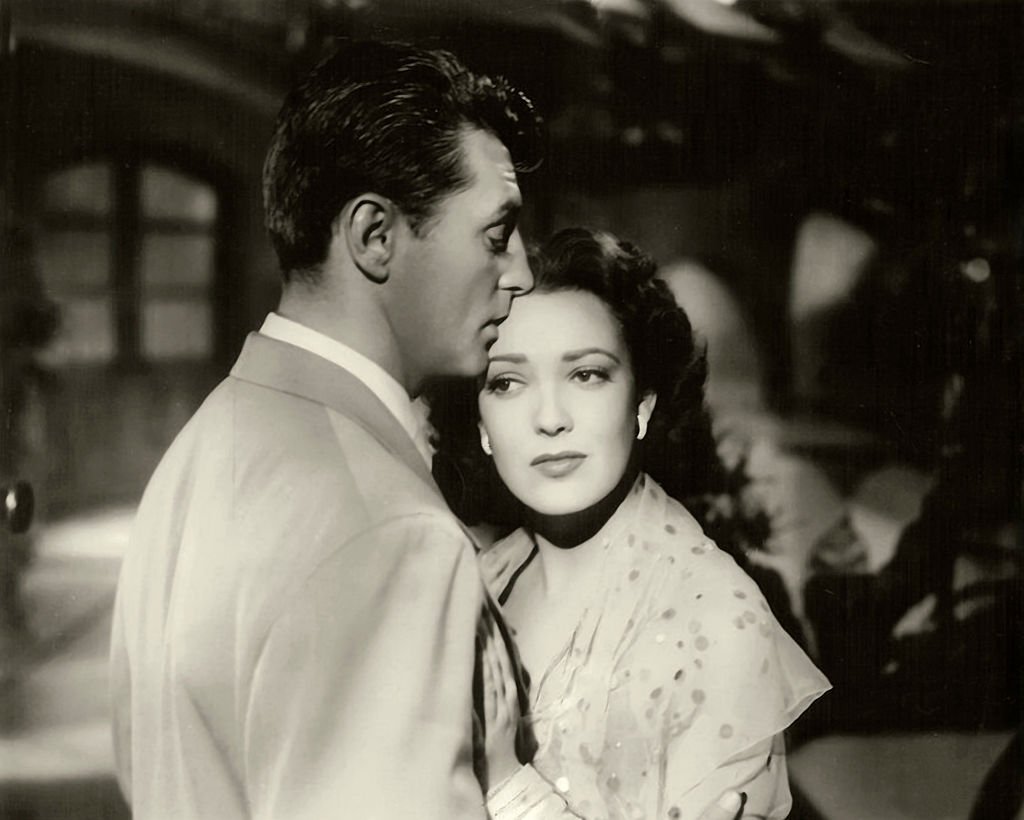 Actress Linda Darnell and Robert Mitchum in a scene from the movie "Our Modern Maidens" circa 1953. | Photo: Getty Images
In that same year, she starred in "Day-Time Wife" before appearing in "Star Dust" the following year. Her role as Carolyn Ayres in "Star Dust" helped her ascend the stardom ladder quickly.
Afterward, she started appearing in more expansive films of better quality. In 1940, she appeared as a stunningly beautiful lady in "The Mark of Zorro," starring beside Tyrone Power.
Power and Darnell worked together again in the hit film "Blood and Sand" before portraying Jack Oakie in "Rise and Shine."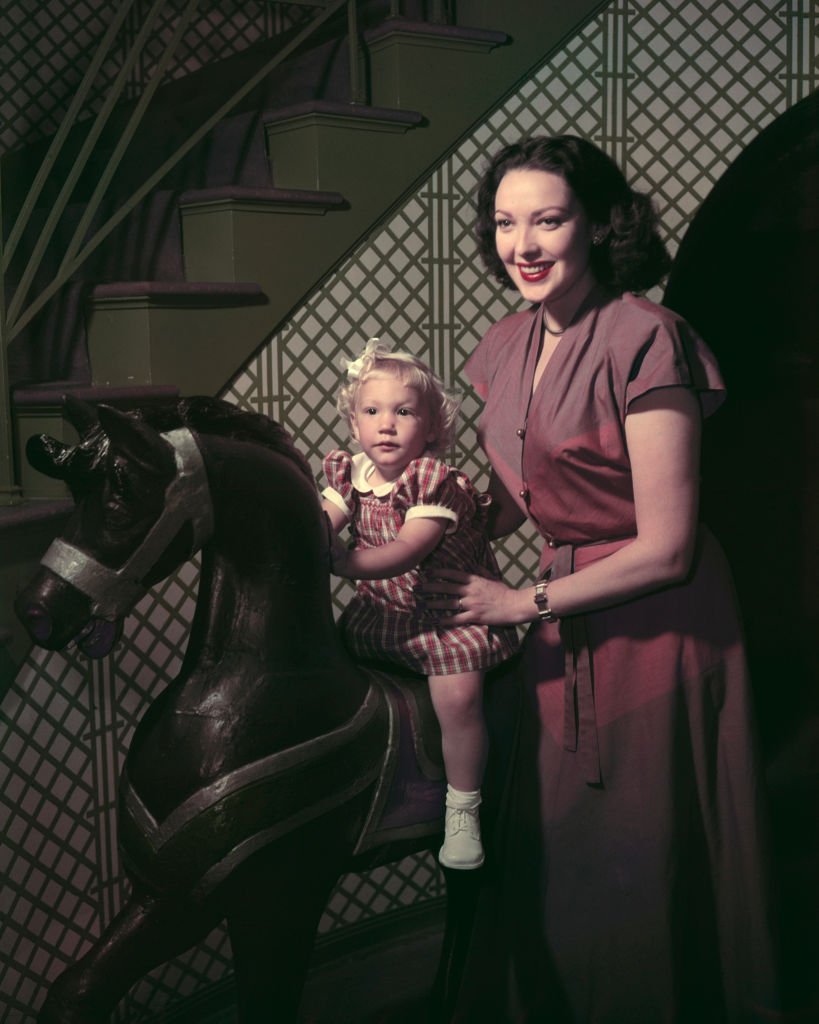 American actress Linda Darnell with her adopted daughter Lola (Charlotte Mildred), circa 1950. | Photo: Getty Images
Other films Darnell starred in include the hugely successful "Hangover Square," "Unfaithfully Yours," "A Letter to Three Wives," "Centennial Summer," "My Darling Clementine," "Forever Amber," and "Blackbeard, the Pirate."
Her final screen appearance was in the 1965 low-budget Western movie "Black Spurs."
She and Robertson divorced in 1963 after she accused him of fathering a baby with a Polish actress.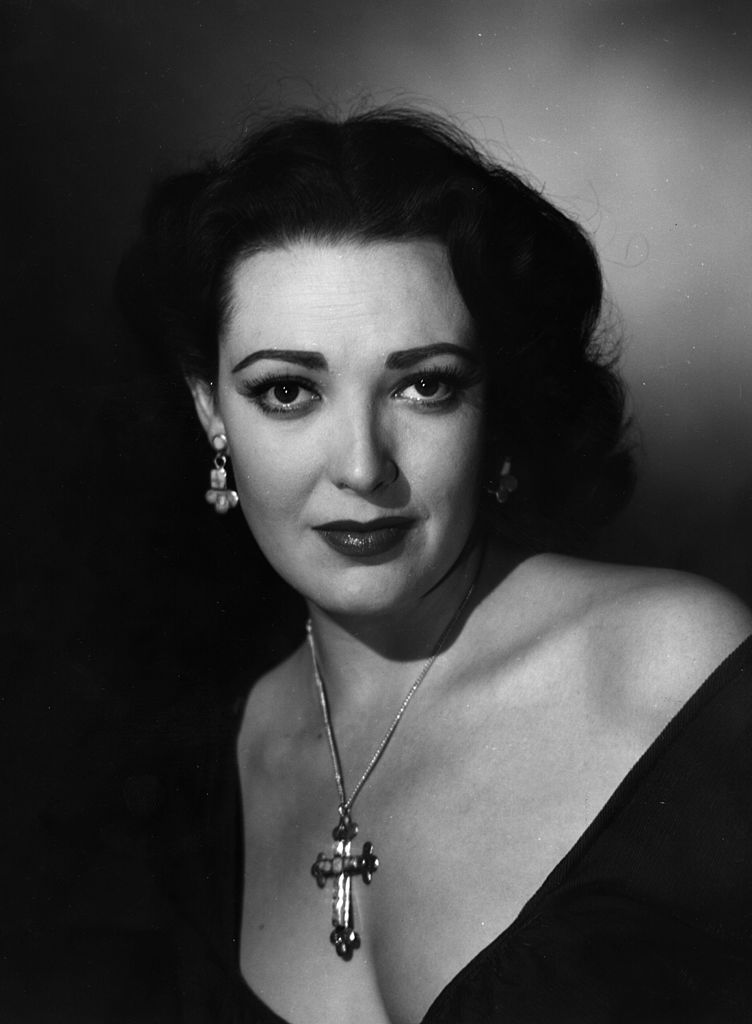 Studio portrait of Linda Darnell circa 1954. | Photo: Getty Images
RELATIONSHIP, FAILED MARRIAGES, AND DEATH
Darnell was extraordinarily beautiful, and it was not surprising that she was involved with many men in her lifetime. While shooting "Star Dust," she dated teen idol Mickey Rooney for a short while.
However, her first love was Jaime Jorba, who she met in high school. She met Jorba again while filming "Blood and Sand." However, they drifted apart after he told her he could not marry a girl in the public eye.
Darnell also dated her publicity agent Alan Gordon and was rumored to have married him in a double wedding. However, those rumors turned out to be false. She also dated Kay Kyser, Eddie Albert, George Montgomery, Jackie Cooper, and many more.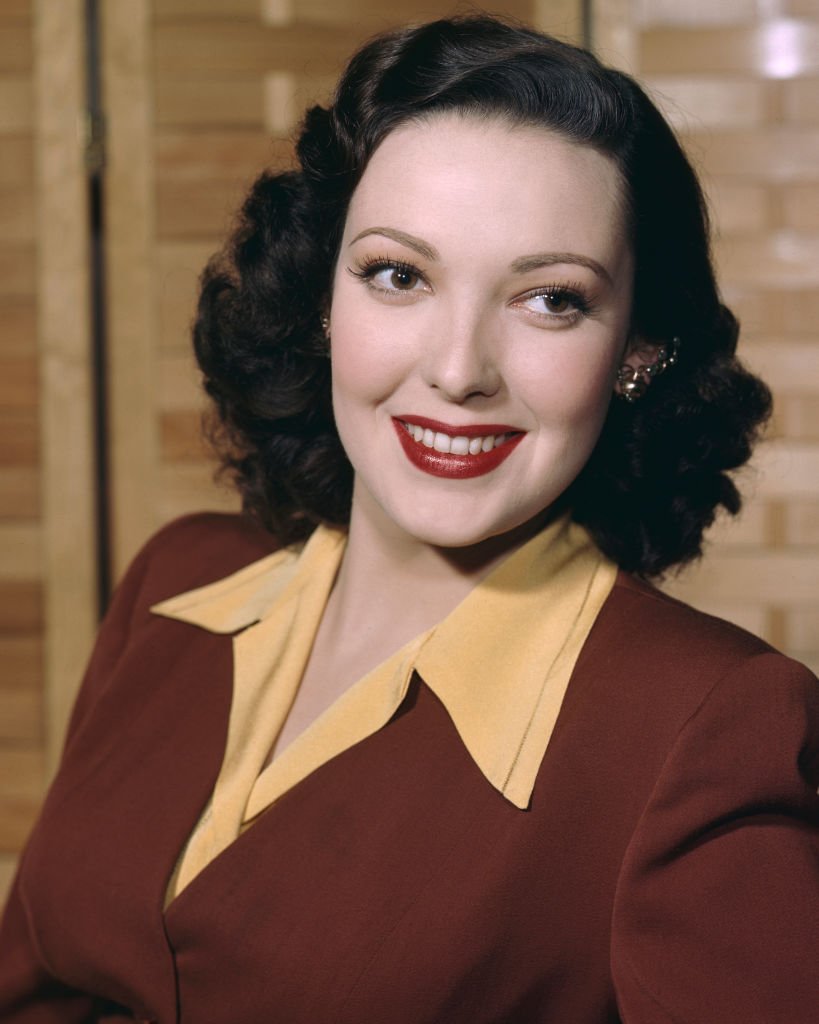 Portrait photo of American actress Linda Darnell, circa 1955. | Photo: Getty Images
In his autobiography titled "The Ragman's Son," Kirk Douglas revealed that he had an affair with Darnell, listing her as one of the many women with whom he was unfaithful to his wives.
At 18, Darnell still didn't have a menstrual cycle and found out she would never be able to give birth. The diagnosis resulted in a depression that made her resort to drinking. However, she never made this known to the public.
In April 1943, the then-19-year-old Darnell eloped with Peverell Marley, a 42-year-old cinematographer. However, most of her friends and relatives frowned against their marriage. People also believed that Darnell only saw Marley as a father figure and not a love interest.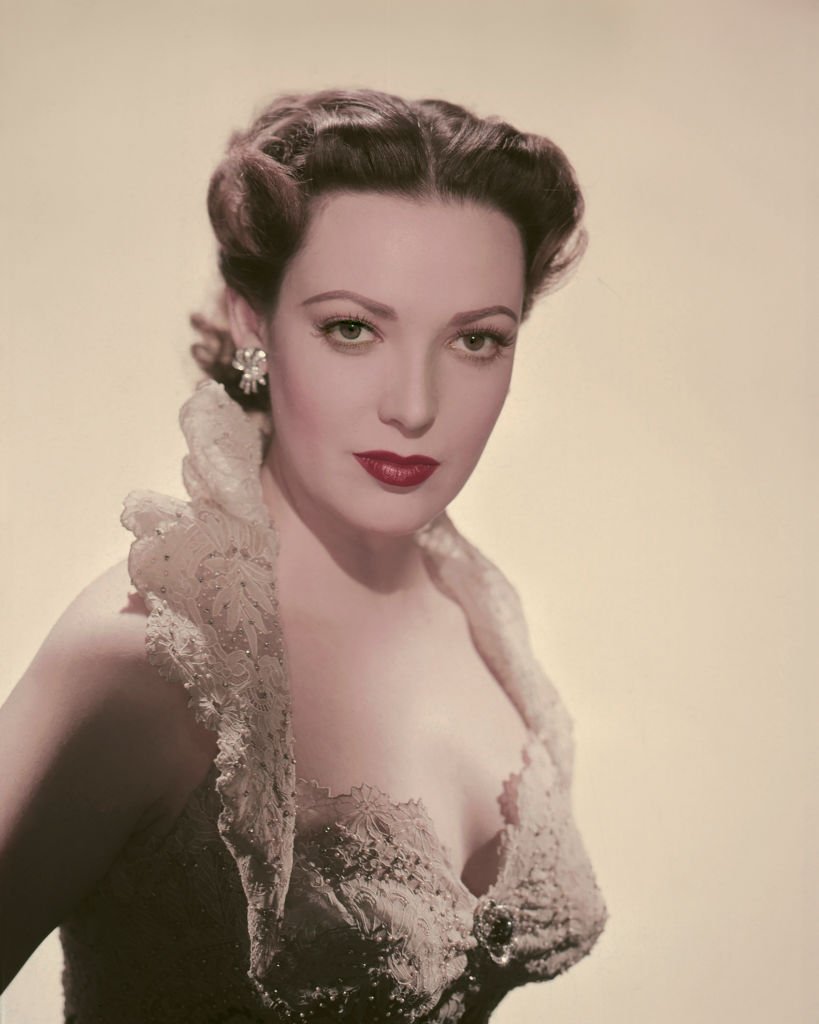 Portrait photo of American actress Linda Darnell, circa 1955. | Photo: Getty Images
Marley ended up turning Darnell into a drinking buddy, much to her family's annoyance. Darnell's increasing consumption of alcohol caused her to put on weight and also affected her behavior.
However, despite her changed behavior, she remained very beautiful and soon caught the eye of Howard Hughes. They dated each other by late 1945.
After Hughes survived a near-fatal crash in mid-1946, Darnell was ready to tell the public about their romance. She announced she had separated from Marley.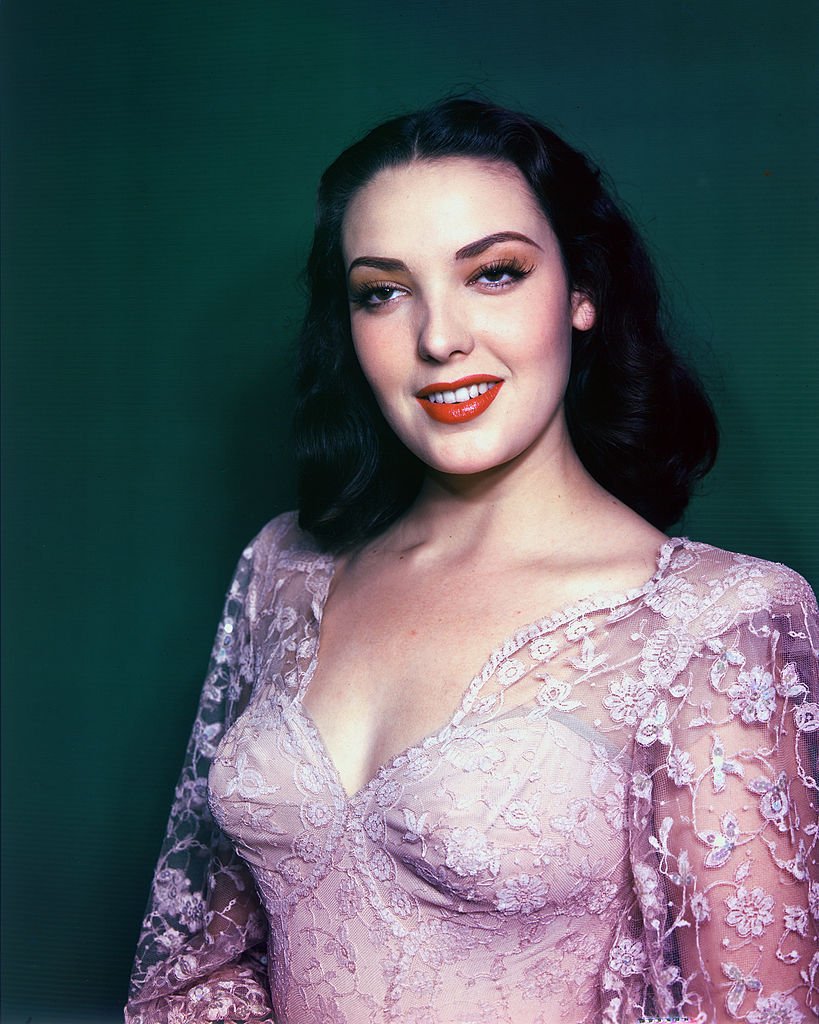 US actress Linda Darnell smiling in a studio portrait circa 1950. | Photo: Getty Images
In her "You Must Remember This" podcast, Karina Longworth revealed Marley tried to sell Darnell to Hughes, but it was not what she wanted.
Hughes and Darnell's relationship was over by the end of summer, and she often started seeing her estranged husband. Then, in New Year 1947, she moved back to Marley's home, and they announced their reconciliation.
The couple decided to adopt a daughter. In 1948, they brought home a little girl named Charlotte Mildred after Marley's mom and aunt. The blonde baby girl was also called Lola.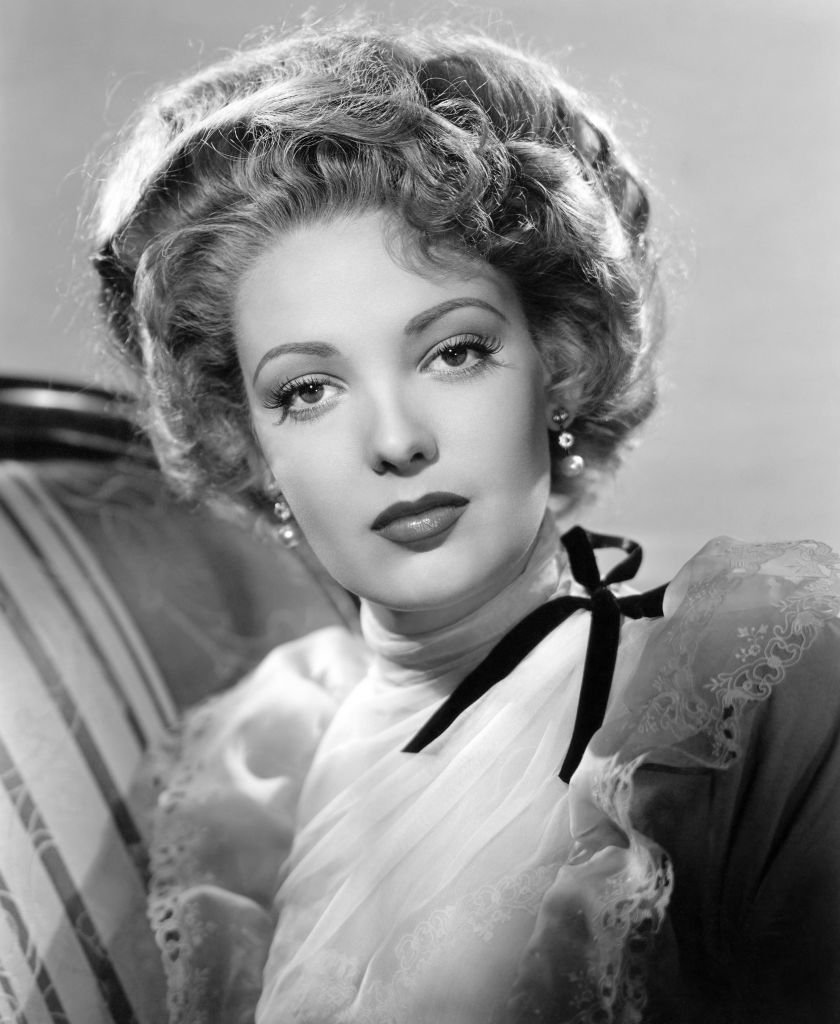 Actress Linda Darnell in a scene from the movie "The Walls of Jericho" circa 1948. | Photo: Getty Images
After ten weeks of their daughter's birth, Darnell and Marley made her arrival public. Darnell also revealed to the press that she could not have a baby and described it as being more painful for a woman than childbirth.
Darnell wanted to see her adopted daughter's real mom and arranged for them to meet. Lola's biological mom did not know Darnell was her adoptive mom and arrived at the meeting with her older child.
When Lola got older, she revealed Darnell was always very open about her real mom and described her as a young woman who closely resembled her.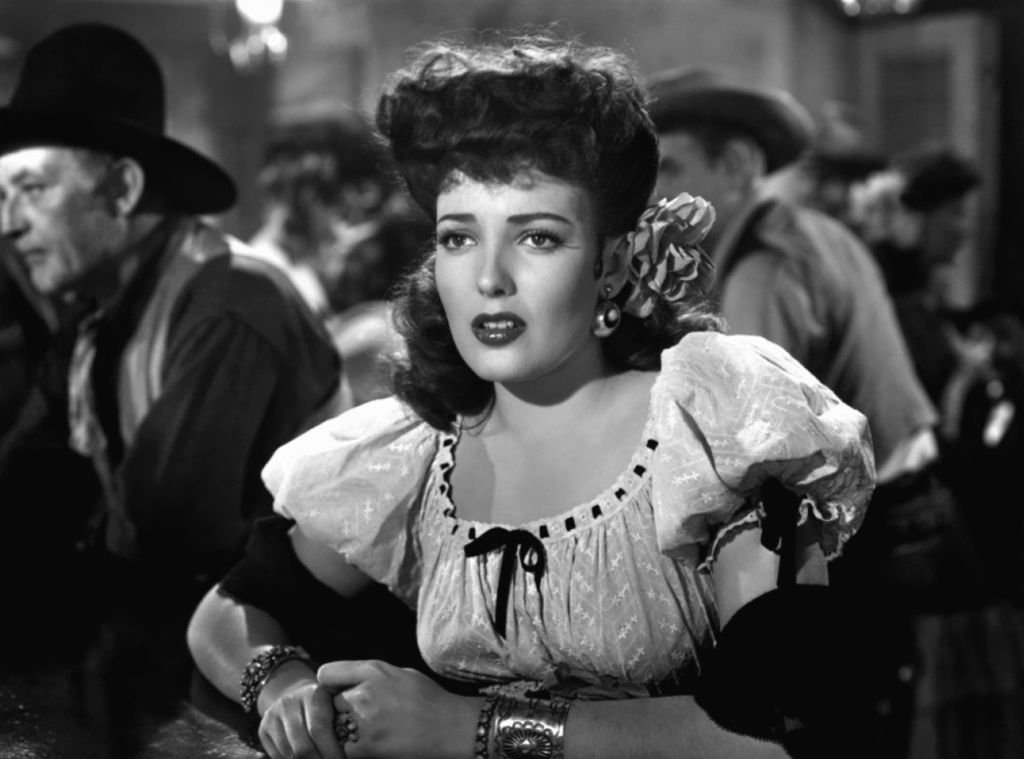 Actress Linda Darnell in a scene from the movie "My Darling Clementine" circa 1946. | Photo: Getty Images
Meanwhile, Darnell's family believed Marley was Lola's biological father. However, Darnell was not concerned about this because she wanted to have a child, whoever the father was.
Darnell's love for her adopted daughter was obvious. She once said that as soon as Lola was old enough to understand, she would let her know she was more than a daughter who happened to her.
Darnell further said "adopted" was the wrong word and used "chosen child" to describe Lola. She also said she and Marley had plans to adopt a boy; however, nothing came of it.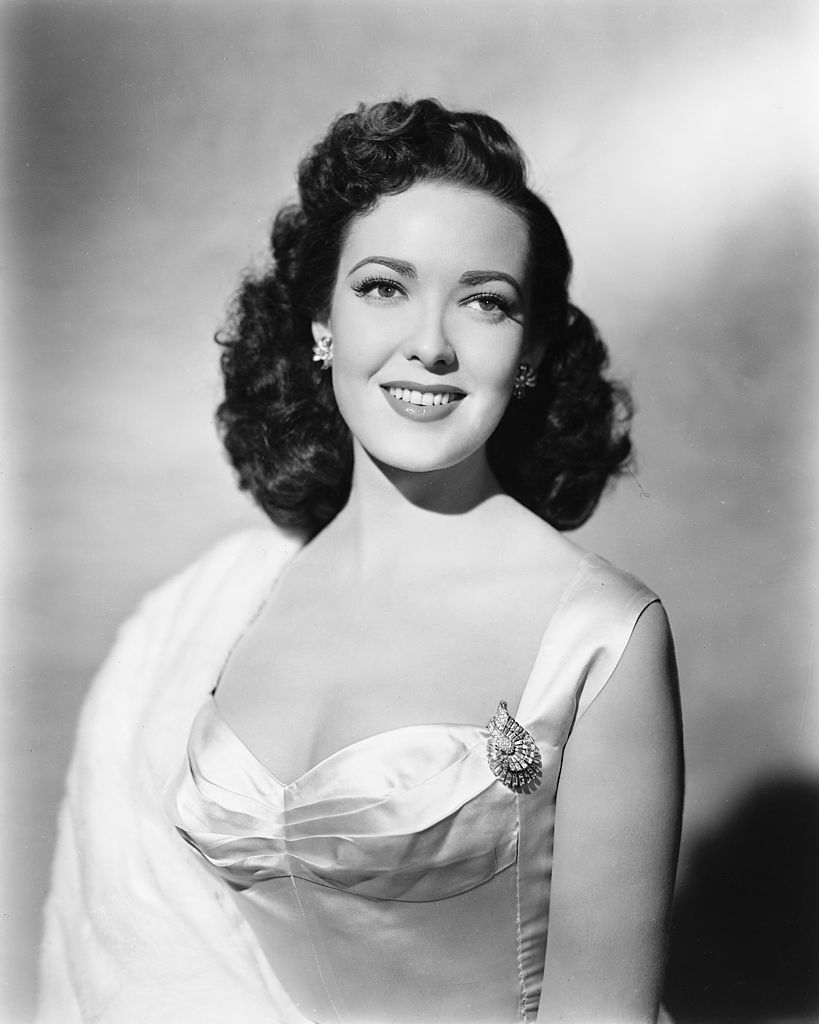 Studio portrait of American actress Linda Darnell circa 1950. | Photo: Getty Images
In mid-1948, Darnell fell in love with Joseph Mankiewicz, the director of "A Letter to Three Wives." However, Marley told her to be realistic and consider that they had just adopted a child, and Mankiewicz was not ready to leave his wife for her.
Darnell stayed with Marley but continued her affair with Mankiewicz for six years before it ended. She described Mankiewicz as the great love of her life, but he never acknowledged their affair.
Darnell was affected by the end of her affair with Mankiewicz and struggled with depression, resulting in a suicide attempt.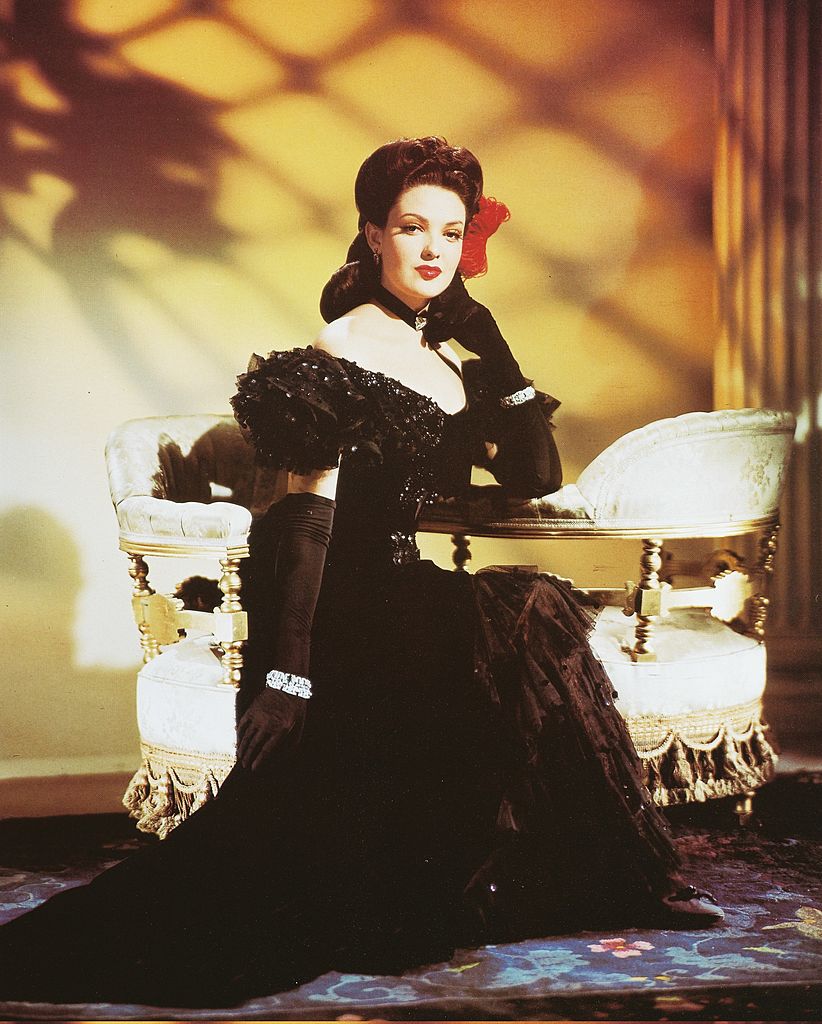 US actress Linda Darnell in a studio portrait, against a yellow background, circa 1950. | Photo: Getty Images
In 1950, she reportedly separated from Marley, who asked to quietly settle if she did not want him to mention Mankiewicz. Darnell agreed and paid Marley $125,000. The payment wrecked her as she lost almost all the money she had.
She filed for divorce in 1951, accusing Marley of cruelty. The judge granted her a divorce and custody of their daughter and ordered Marley to pay $75 a month in child support.
Later, Darnell dated actor Dick Paxton and had an affair with Giuseppe Amato, an Italian director. In February 1954, she married brewery heir Philip Liebmann.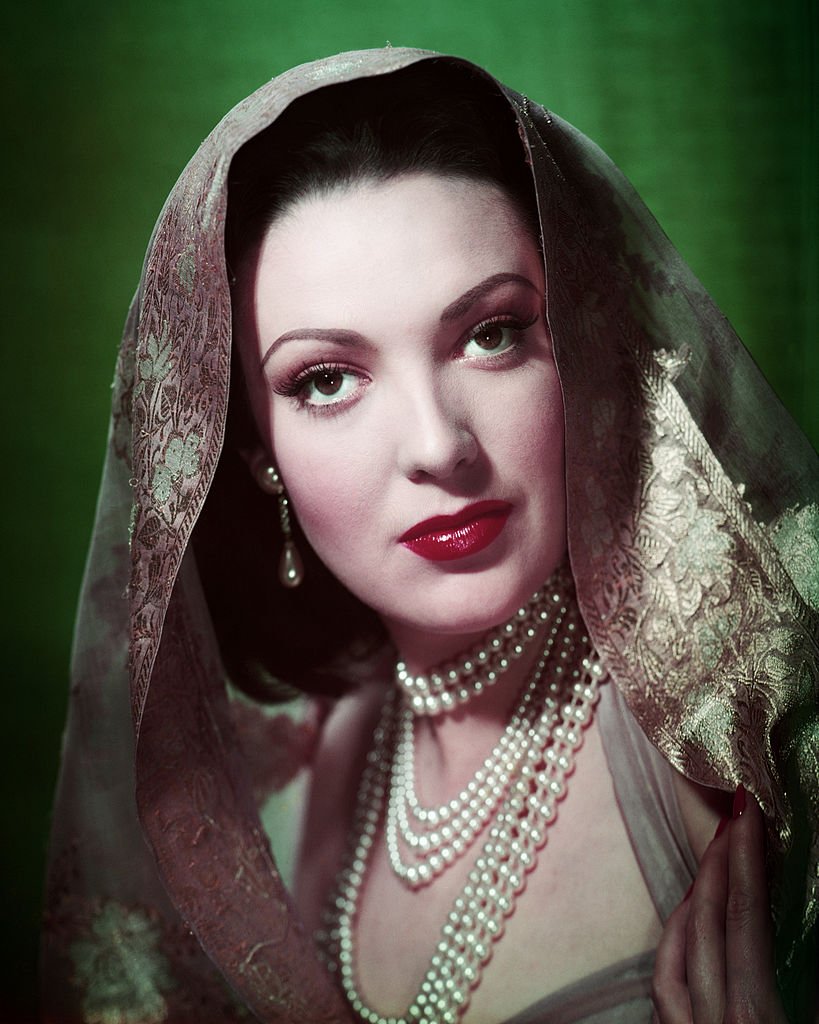 Portrait of American actress Linda Darnell wearing a headscarf and three pearl necklaces, circa 1950. | Photo: Getty Images
She was not attracted to Liebmann physically. Hence, they agreed that their union would only be a business arrangement. Darnell was his wife in name only while he would support her financially, which she needed as her career had dwindled.
However, she soon grew tired of their loveless marriage and started a charity, which Liebmann supported her financially with. He also adopted a baby named Alfreda to save their marriage, which ultimately ended due to incompatibility.
In 1957, Darnell married a pilot named Merle Roy Robertson. In that same year, she began drinking heavily and sank deeper into depression. She went into rehab and recovered for a while.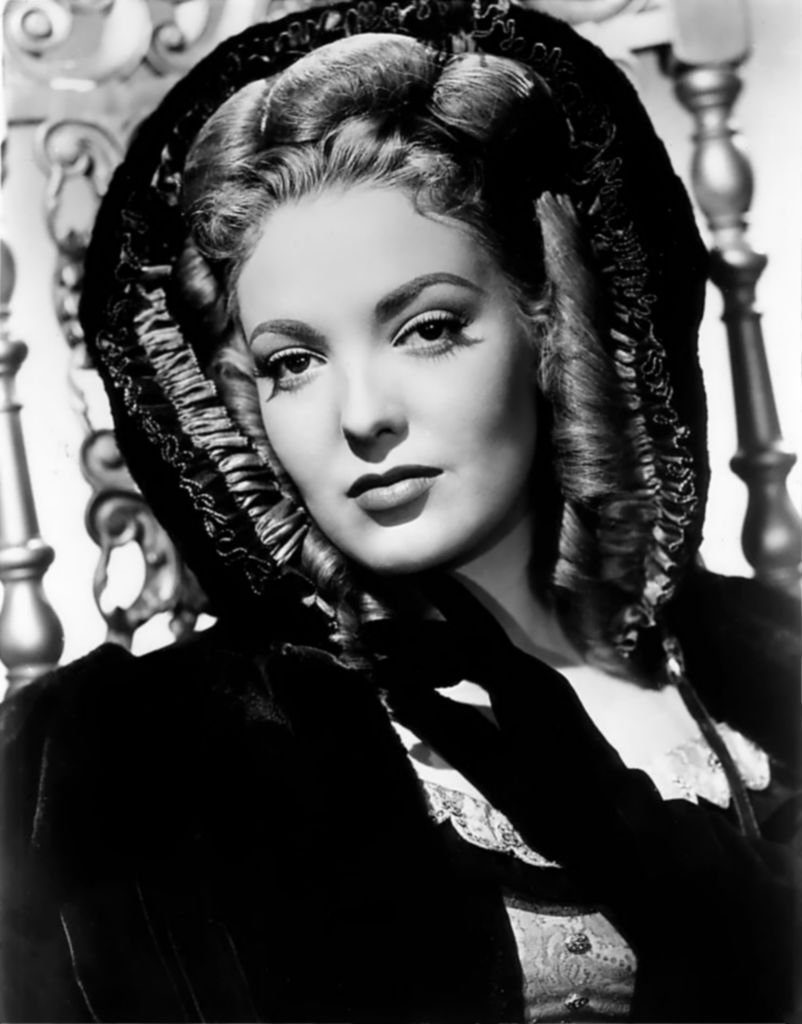 Actress Linda Darnell in a scene from the movie "Forever Amber" circa 1947. | Photo: Getty Images
She and Robertson divorced in 1963 after she accused him of fathering a baby with a Polish actress. She was promised monthly alimony of $350 until July 1964 and $250 until September 1967.
Darnell died on April 10, 1965, over a year after Marley's death in February 1964. Her death was due to burns she suffered in a house fire in Glenview. She was staying at her former secretary's home when the fire broke out.
When the incident occurred, Darnell was watching her 1940 film "Star Dust'' and was trapped in the building's second-floor when the fire started. She was 41. Darnell is buried in her daughter's Adams family plot.
Please fill in your e-mail so we can share with you our top stories!