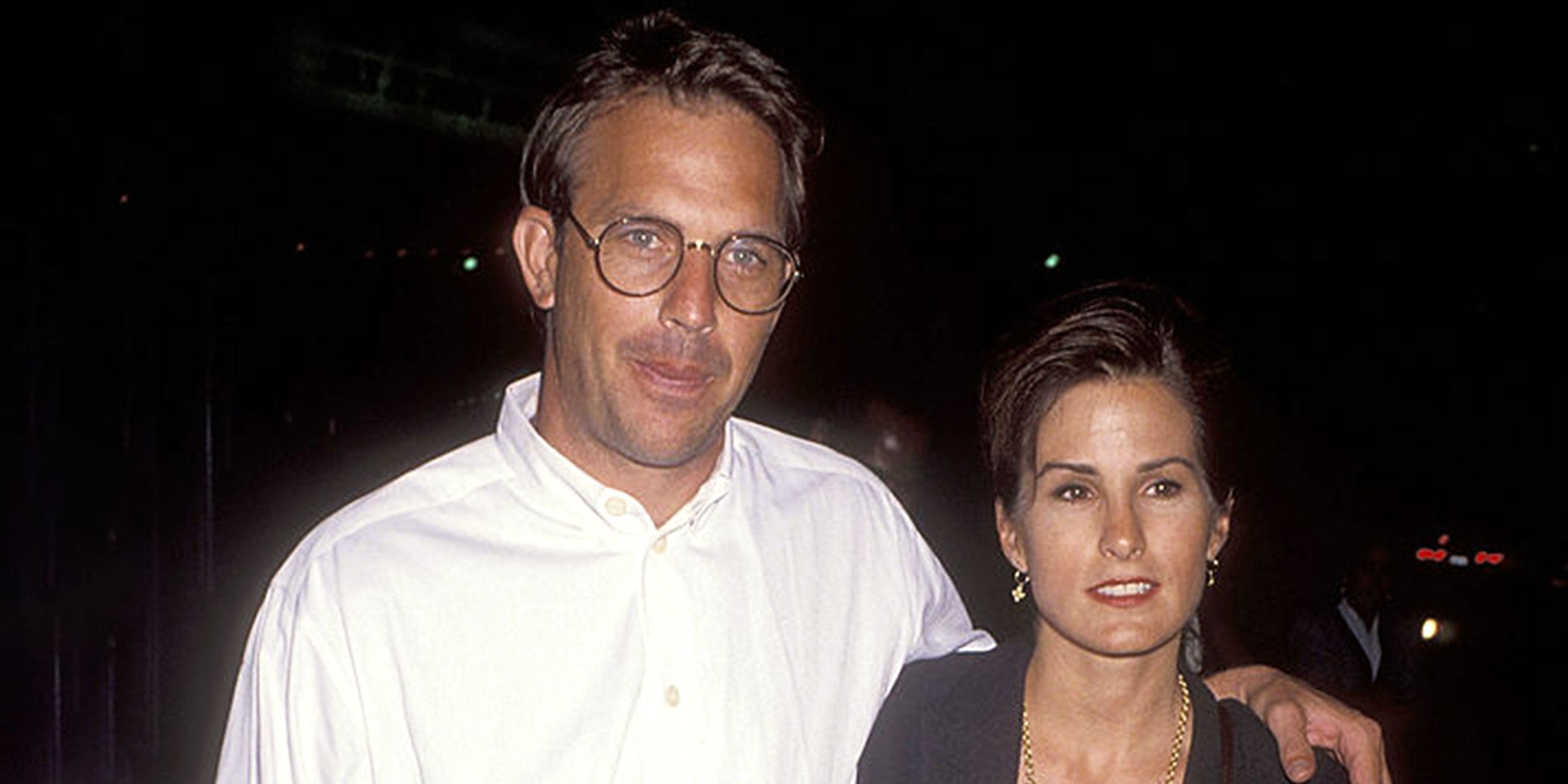 Kevin Costner and Cindy Costner | Source: Getty Images
Cindy Costner Is Kevin Costner's First Wife Who Also Has a Couple of Acting Credits
Cindy Costner is the first wife of award-winning Hollywood actor and filmmaker Kevin Costner whom she married in 1978. Although she had a part-time job playing Snow White at Disneyland, she never had a full-fledged acting career.
Cindy is a native of The Golden State, where she was born on October 29, 1956. She has spent much of her life in California. However, her life in Hollywood has been chiefly seen through her ex-husband's exploits.
She only has two movie credits to her name, one as an actress in "LiteWeight" and a wagon master in "Dance with Wolves," a Hollywood classic starring Kevin Costner. In her personal life, she struggled to cope with her husband's rising popularity and his romantic scenes. The two shared three children.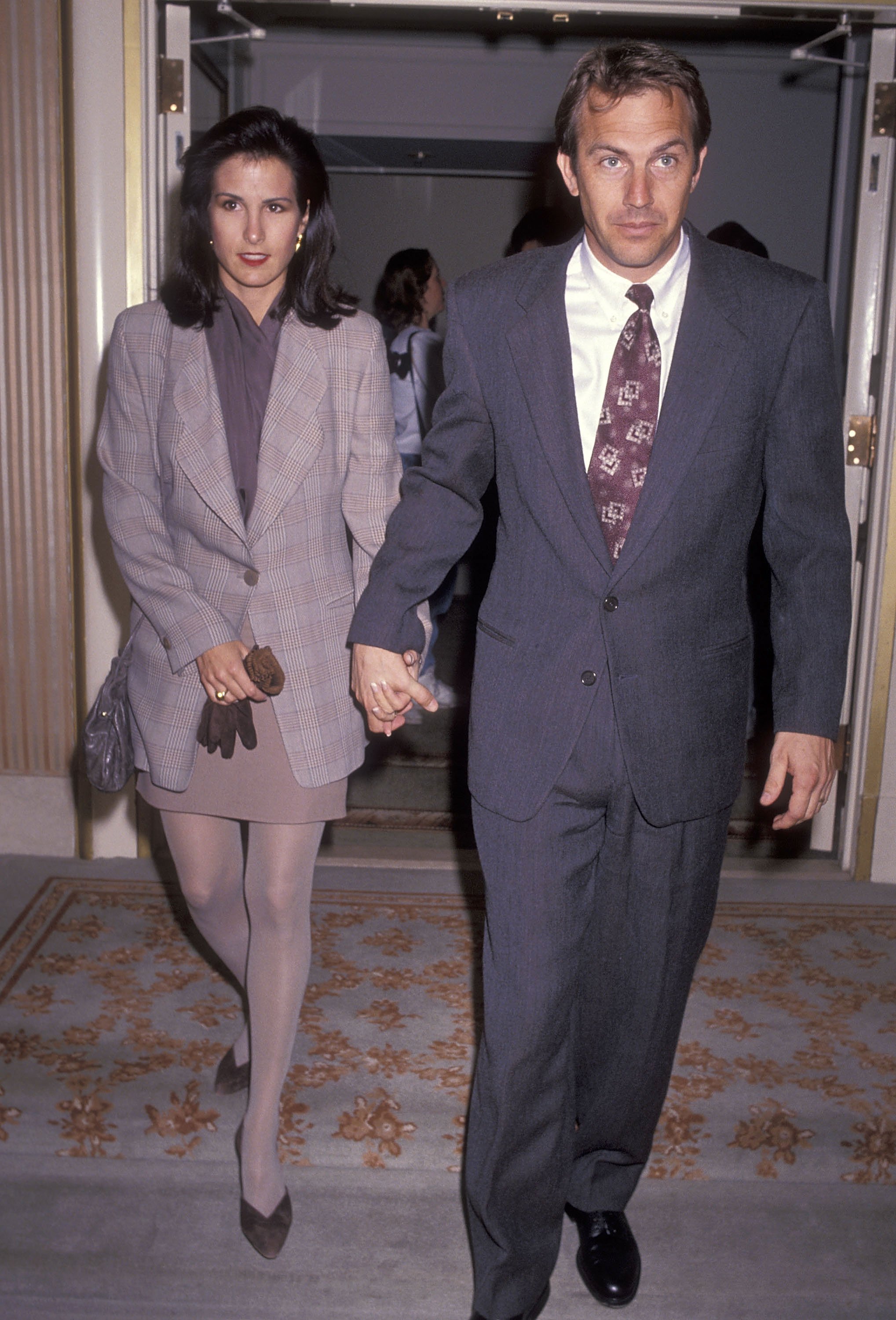 Kevin Costner and Cindy Costner attend the Second Annual Producers Guild of America Golden Laurel Awards at the Regent Beverly Wilshire Hotel in Beverly Hills, California on March 5, 1991 | Source: Getty Images
Young Cindy Silva Played Snow White at Disneyland
Before taking the name Costner after she married Kevin, Cindy's surname was Silva. She was from Fresno, where her parents, a secretary and a manager at a water company, were employed.
Cindy lived most of her young life in California and did her tertiary education at California State University in Fullerton. She was pursuing a bachelor's degree with biological science as her major.
In those days, she was described as a raven-haired beauty, which came in handy when she would portray the fairytale princess Snow White during her part-time gigs at Disneyland. In fact, royalty appears to have been in her blood, as she was also recommended for homecoming queen while at Cal State.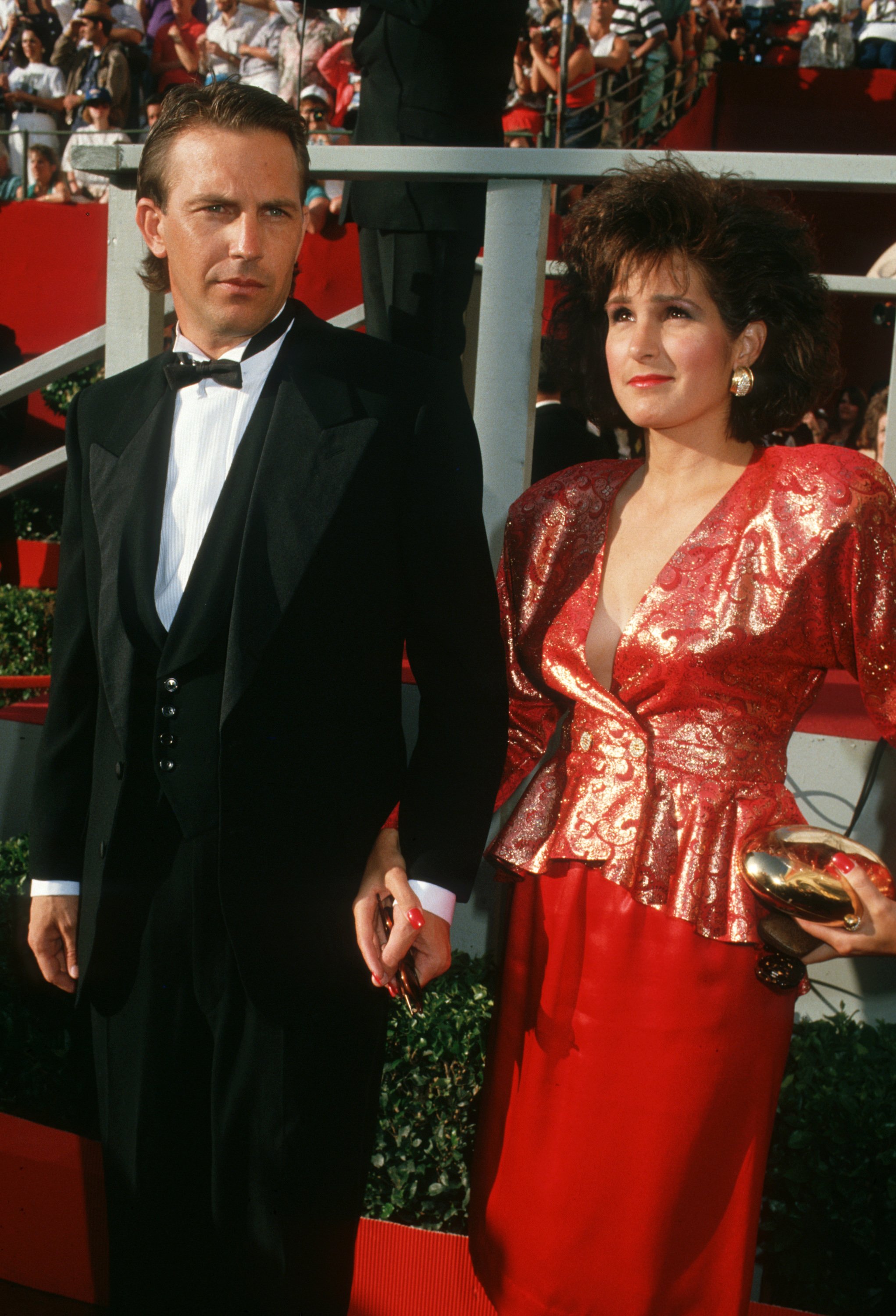 Kevin Costner and Cindy Costner at 60th Academy Awards on April 11, 1980 | Source: Getty Images
Cindy Became a Mother during Her Marriage to Kevin Costner
Cindy and Kevin met in 1975 at a party hosted by the Delta Chi fraternity house at California State University, where they both enrolled. At the time, Kevin was pursuing a bachelor's degree in business administration and did not seem like he was heading for Hollywood stardom.
Kevin was starstruck by Cindy's beauty and even believed she was out of his league. Still, according to witnesses of their first years in love, Cindy was equally enchanted by her prince. After about two or three years of courtship, the young couple married in 1978, just after Kevin had graduated.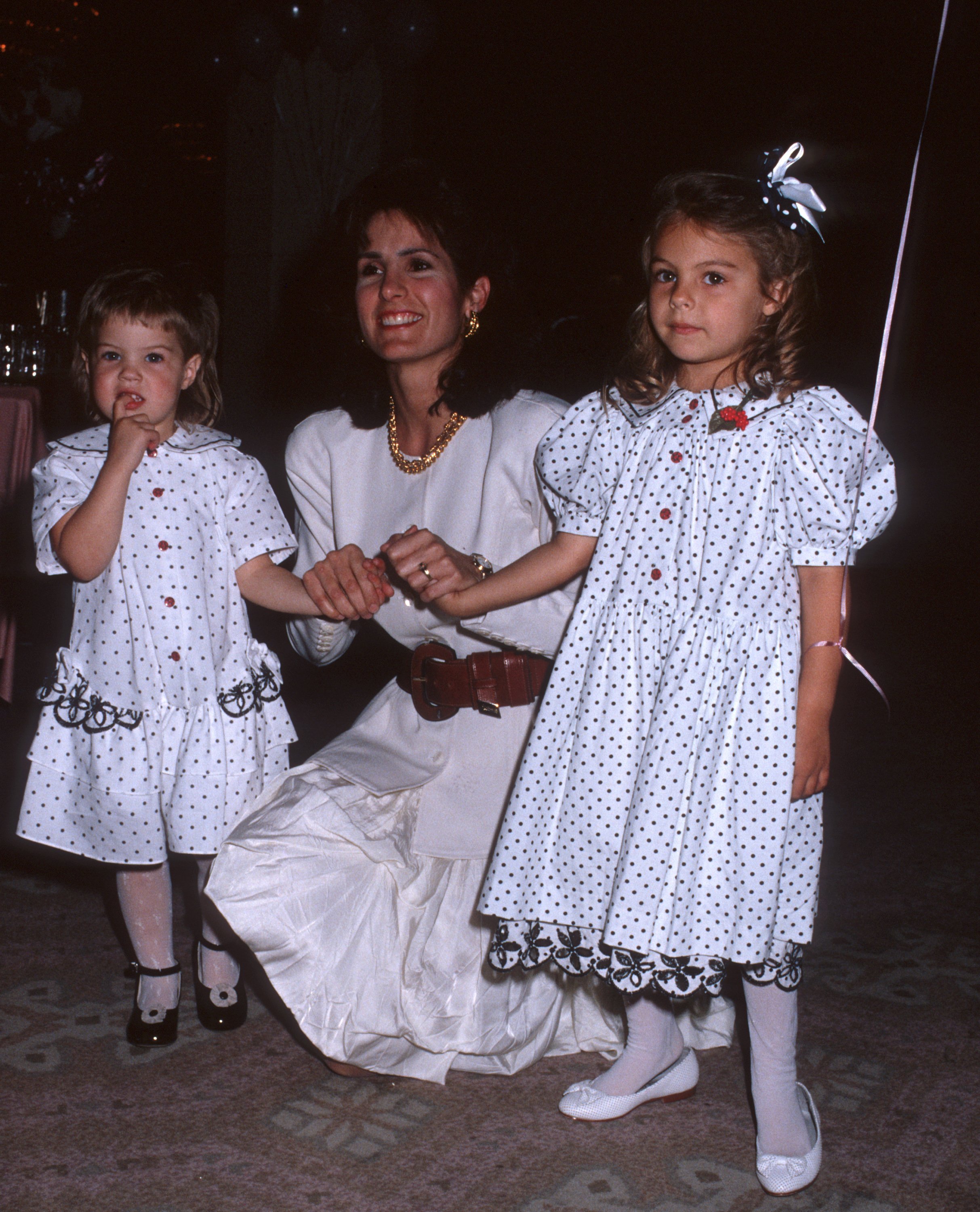 Cindy Costner with daughters Lily Costner and Annie Costner on March 23, 1989 | Source: Getty Images
It took six more years after their wedding until they welcomed their first child, a daughter named Annie, in April 1984. Lily Costner followed Annie in August 1986. This was when things began to get more difficult for Cindy, whose husband's busy schedule meant she had to endure the bulk of the parenting by herself.
After two daughters, the Hollywood couple welcomed their third child, a son named Joe, in January 1988. After their divorce in 1994, there have been no reports of Cindy having more children. On the other hand, Kevin has a massive family with four more children from two other women, bringing the number of his brood to seven.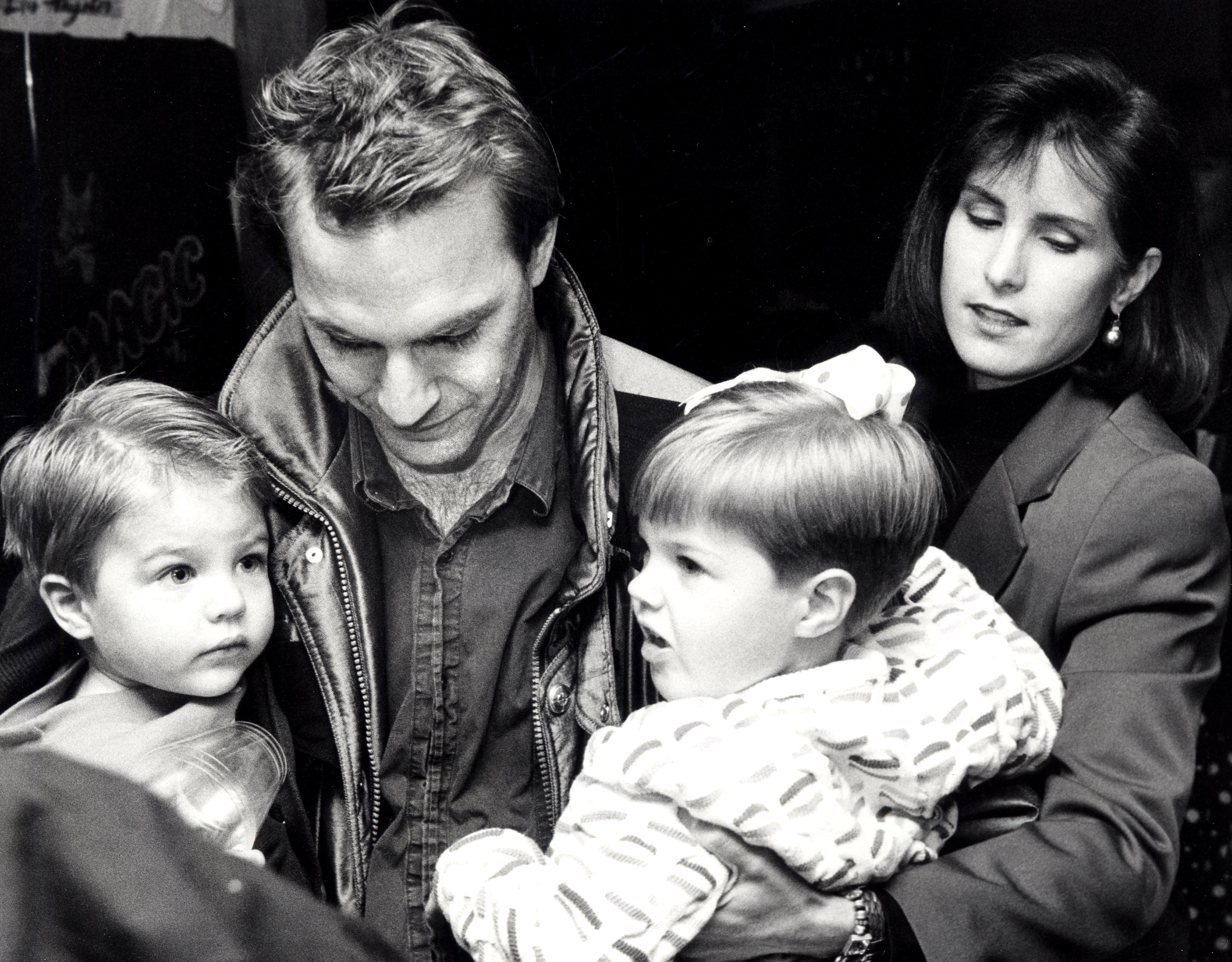 Kevin, Cindy, Joe and daughter Lily Costner on March 14, 1990 | Source: Getty Images
Cindy and Kevin's Marriage Began to Crumble
The first signs that their relationship was on the rocks were noticed in 1987. A friend of Kevin, John McInnes, recalled an instance where the movie star confided that Cindy did not appreciate his portrayal of characters with sexy roles.
This conversation happened a few days before the screening of Kevin's new movie, "No Way Out." He was reportedly more worried about how his wife would take it than what critics would think. And when it finally played out, McInnes, who was present at the screening, talked about the awkward occasion, saying;
"As one of those scenes came up [the Costners] were holding hands, Cindy sat quietly. But afterward, Kevin showed me his hand and said she squeezed it so hard all the blood ran out of it."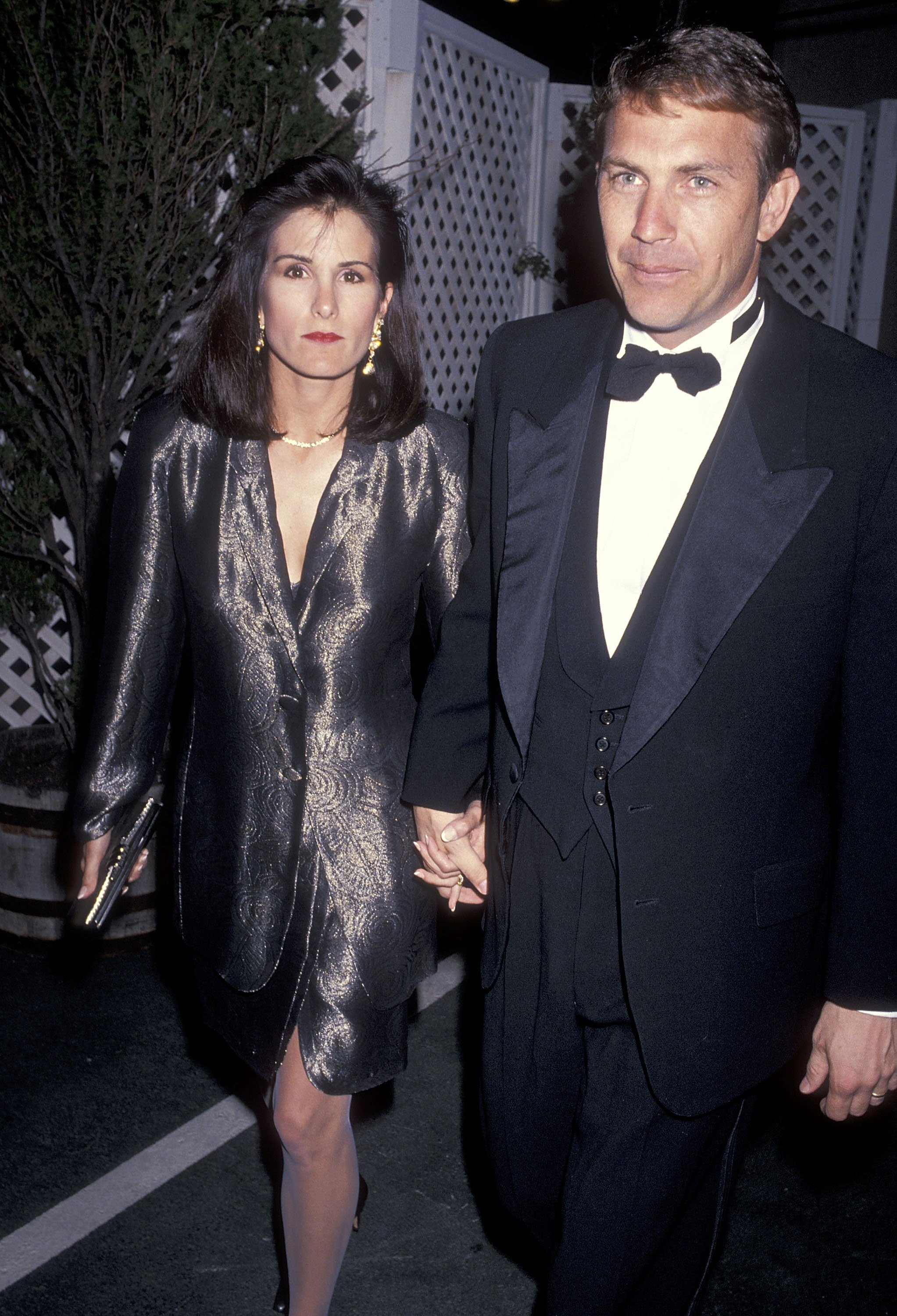 Kevin Costner and Cindy Costner attend The Movie Awards at Universal Amphitheatre in Universal City, California on January 30, 1991 | Source: Getty Images
However, their marriage continued for several more years after that, although the grip loosened with every shameful act Kevin was involved in. At one point, while filming "Waterworld" in Hawaii, there were rumors of him cheating with a gorgeous hula dancer. That ultimately proved to have been the potential final nail in the coffin.
Cindy's Divorce Became One of the Most Expensive in Hollywood
Shortly after the cheating allegations started, Cindy and Kevin Costner announced they ended their marriage in 1994. In contrast to their drama-filled final few years of marriage, the divorce proceedings were relatively smooth and tranquil. Part of the released statement read:
"After 16 years together, we are ending our marriage. We have amicably resolved all issues regarding our children and financial affairs, and a full marital settlement has been reached."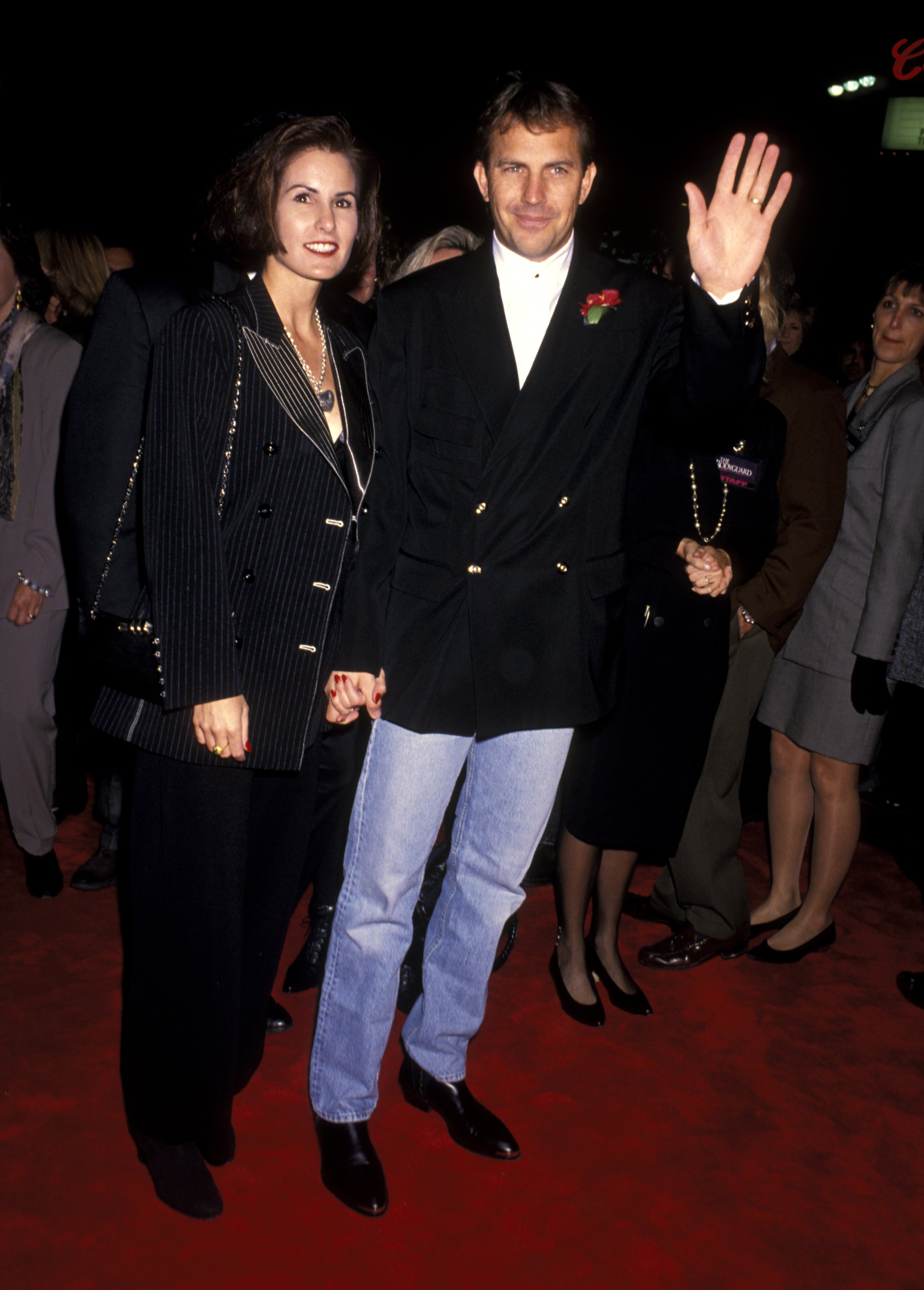 Cindy Costner and Kevin Costner at "The Bodyguard" Los Angeles Premiere on November 23, 1992 | Source: Getty Images
Despite being a quiet divorce, it has been purported to be one of the most expensive separations in the history of Hollywood. According to a 2008 report by Forbes, their divorce was settled for a breathtaking $80 million, which will be a lot more now when adjusted for inflation.
After the divorce, while Kevin went on to be involved with multiple other women before settling down with Christine Baumgartner in 2004, Cindy started to live her life privately and away from the spotlight. Therefore, little is known about her life since then.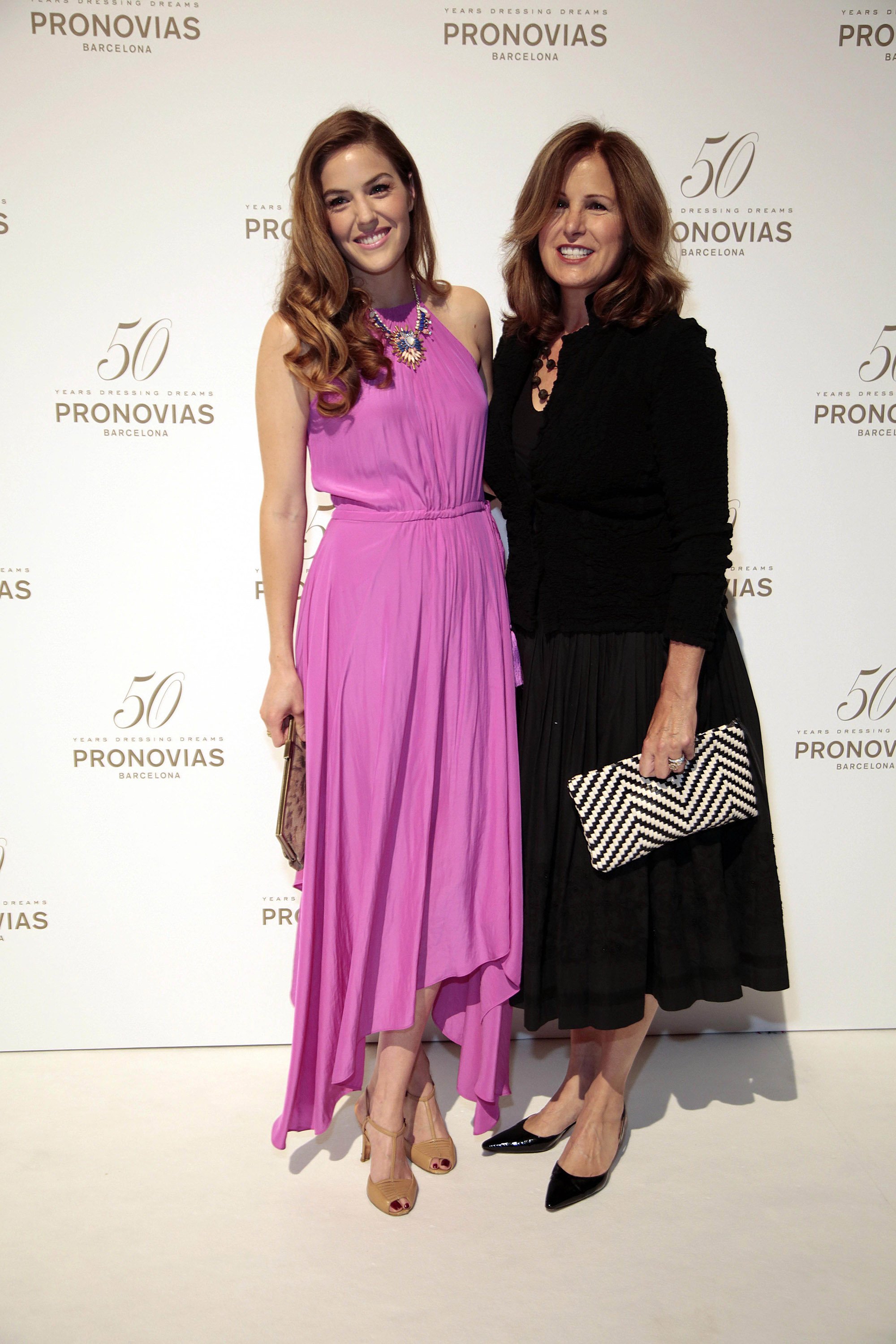 Lily Costner and Cindy Silva at the Barcelona Bridal Week 2014 in Barcelona, Spain on May 9, 2014 | Source: Getty Images
A 1995 article in the LA Times noted that she was quietly building a restaurant in Newport Beach. She appeared to be focusing more on the business side of her life and seemed excited about it.
She was quoted saying, "It feels good to be on 'familiar ground,'" in reference to her involvement in the expansion of her restaurant business in California.
Please fill in your e-mail so we can share with you our top stories!