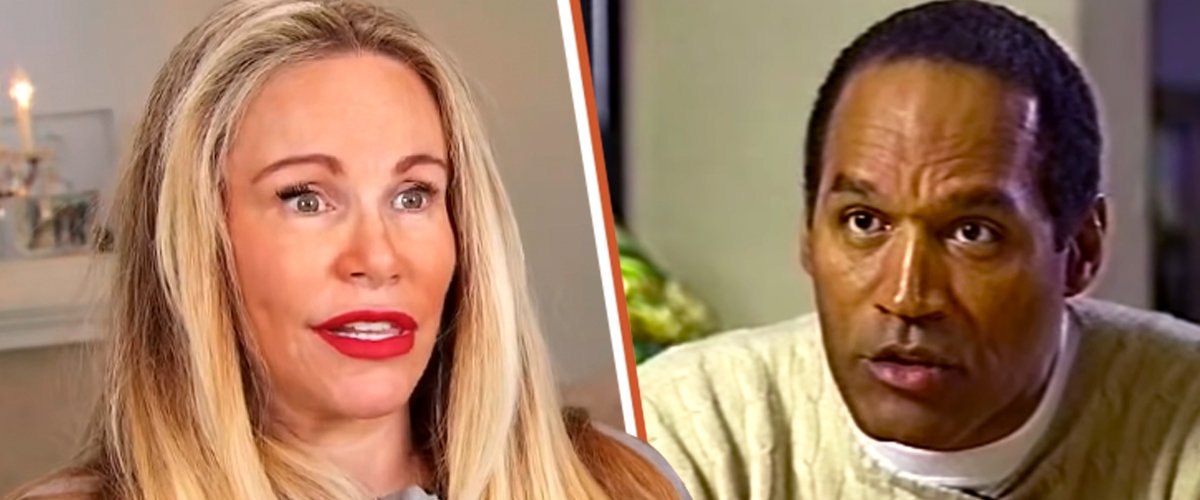 YouTube/reelblack | YouTube/Inside Edition
The Sun: Tawny Kitaen Was 'Ready to Tell' the Truth about Her Ex-lover Oj Simpson's 1994 Case

Tawny Kitaen passed away in May 2021, but she lived an exciting life packed with rock 'n roll music, love affairs, and secrets she believed would make others want to see her dead.
Actress, dancer, and 80s music video iconic Tawny Kitaen passed away on May 7, 2021. However, before her passing, she was preparing her tell-all memoir filled with secrets about other celebrities.
Her ghost author, Colin D. Heaton, spoke exclusively to The Sun shortly after her death and revealed Kitaen had felt many people would not want what she wrote in her book out there for everyone to see.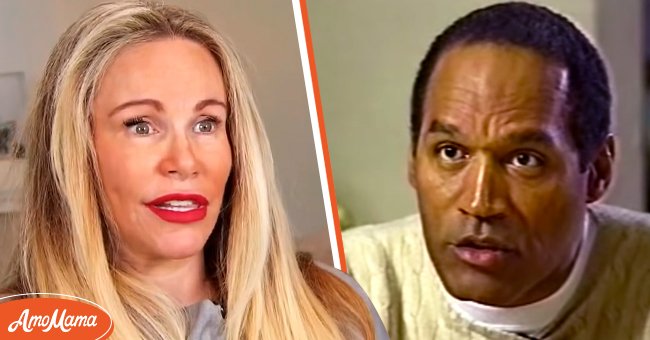 Tawny Kitaen pictured during an interview with Inside Edition in 2017. [Left] O.J Simpson during an interview in 1996. [Right] | Photo: Youtube/reelblack | Youtube/Inside Edition
Kitaen had lived a thrilling and fast-paced life among Hollywood's A-list crowd, and up until her death, she was chronicling her many life adventures.
Heaton exclusively told the outlet that Kitaen had a few less favorable things to say about a few of Hollywood's biggest names, including Van Halen's David Lee Roth and O.J. Simpson.
The Sun reported that Kitaen told Heaton of a frightening incident involving Roth, herself, and her boyfriend Peter, Van Halen's road manager when they were boarding a flight in the 80s.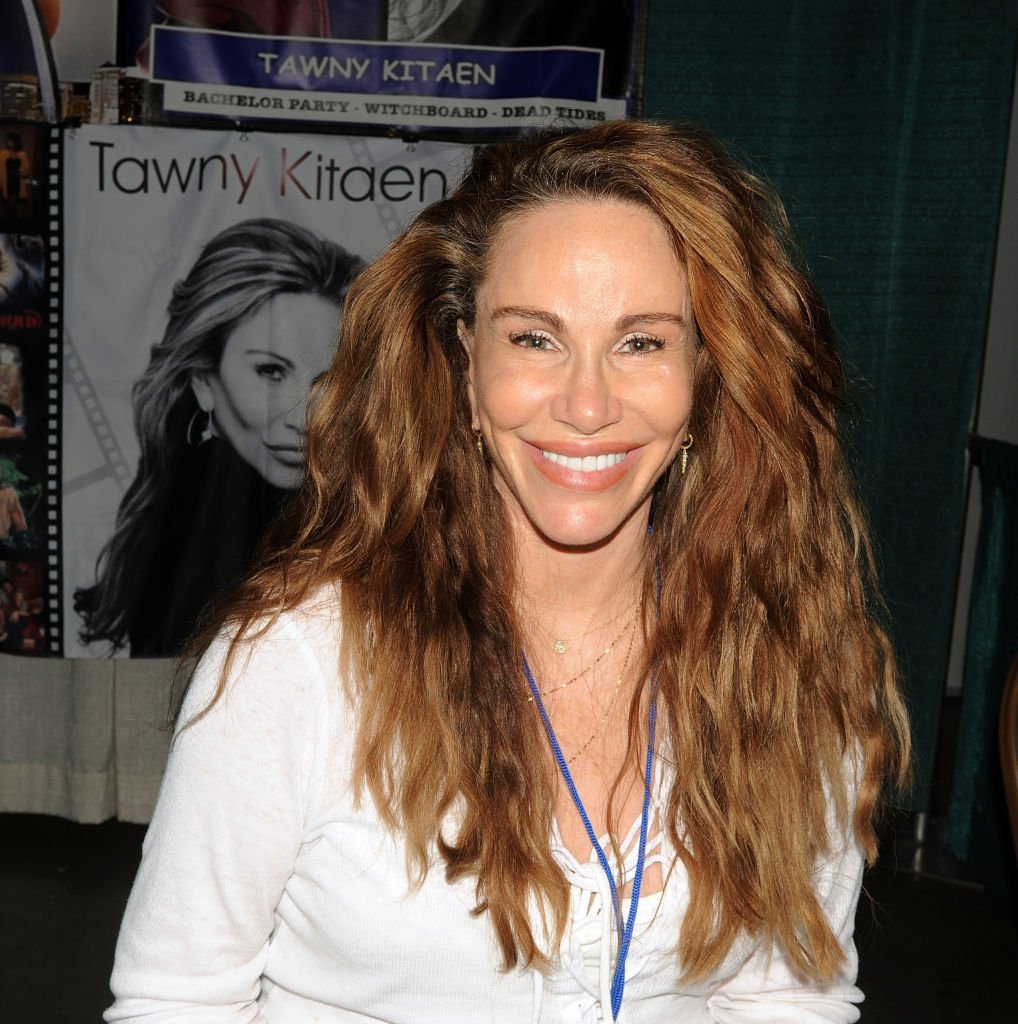 Tawny Kitaen at the 2018 STL Pop Culture Con at St Charles Convention Center, St. Charles, Missouri. | Photo: Getty Images
The rocker had asked for her purse before going through customs. Roth returned her bag, but she did not know why he had asked for her wallet in the first place.
However, it quickly became apparent to her. After Roth was searched, and she was not, the trio boarded their flight. He asked for her purse back and then pulled out a large ziplock bag of cocaine, as Heaton recounted:
"She said it was like a ziplock bag... I would say it was probably around four to six ounces, which is big jail time!"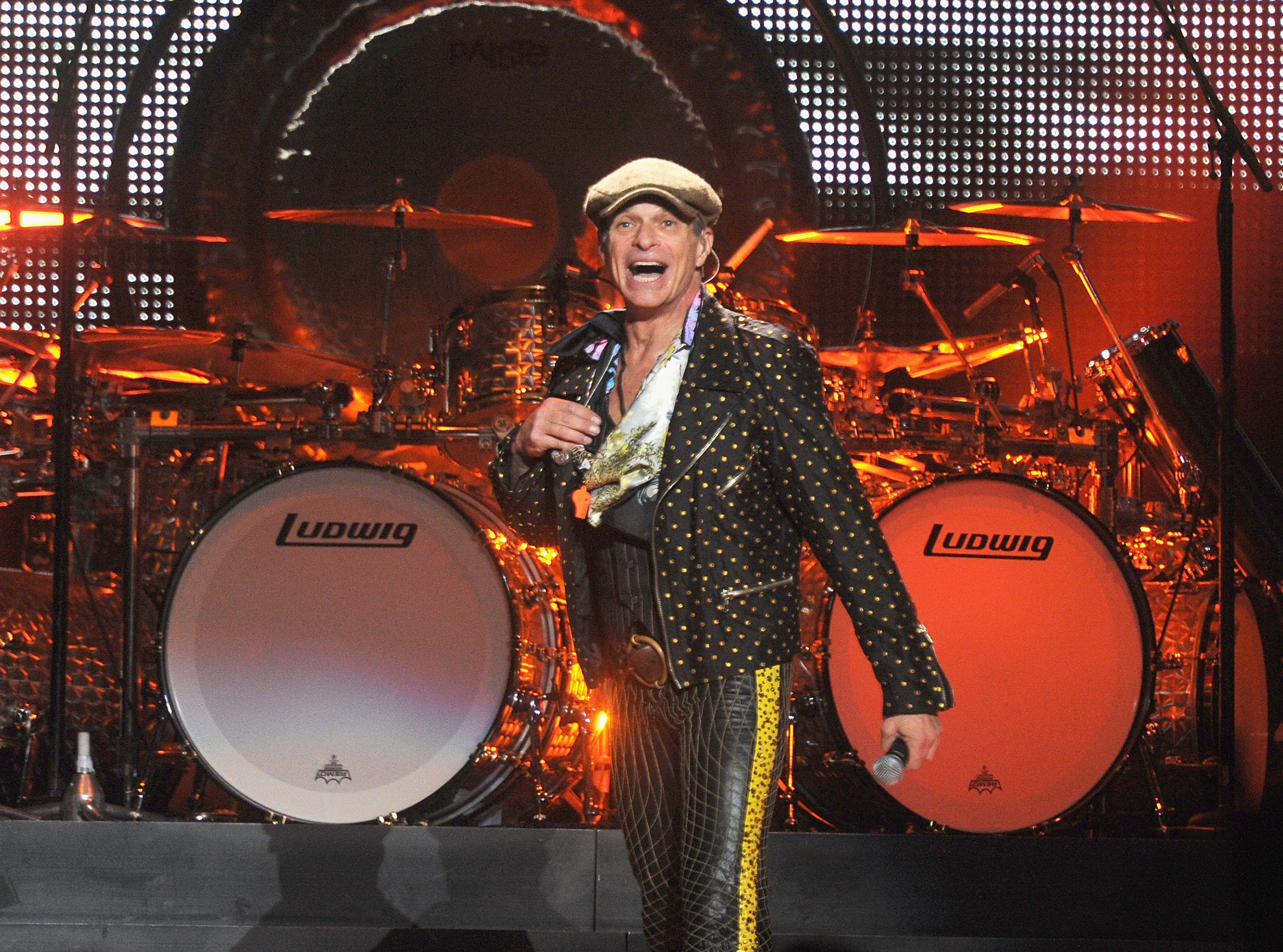 David Lee Roth performing with Van Halen at Madison Square Garden, 2012, New York City. | Photo: Getty Images
The model also alleged stated that Roth had palimony insurance to safeguard him if he faced paternity claims if he impregnated any women during his romantic rendezvous.
Besides Roth, Kitaen potentially had a lot to say about former NFL star O.J. Simpson, who was acquitted for the murders of Nicole Brown Simpson and her friend, Ronald Goldman.
Kitaen and Simpson had a close relationship and allegedly had a yearlong affair together, which Simpson testified himself.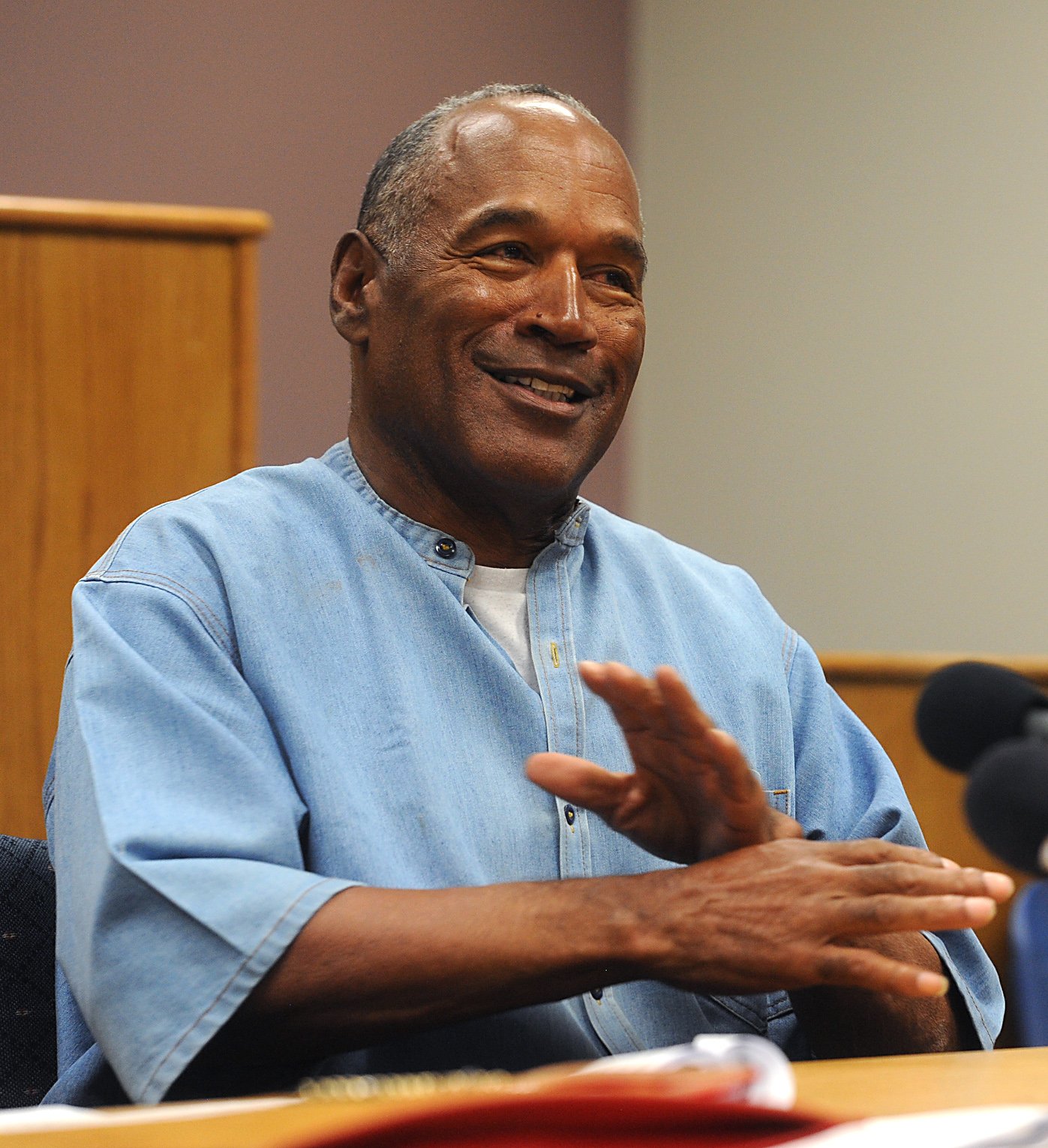 O.J Simpson at a parole hearing at Lovelock Correctional Center, 2017, Lovelock, Nevada. | Photo: Getty Images
According to Robin Greer, a friend of Simpson, the affair started when Brown was pregnant, and Simpson did not want to be intimate with her due to the weight gain.
Furthermore, the actress was on his witness list for his 1995 trial. However, she was not called. She was also not called as a witness for his wrongful death lawsuit two years later.
According to Heaton, Kitaen had spoken to Simpson after the murder trials. Kitaen believed he was guilty of the murders and told Heaton he had all but confessed to her.
Heaton expressed to The Sun that she had secrets about other A-listers. Furthermore, two months before her death, she phoned him with a bone-chillingly thought as he recalled:
"She called me in March and said, 'A lot of people would rather see me dead than have this book come out.'"
Unfortunately, the tell-all memoir was in its early stages. Kitaen and Heaton had yet to settle on a title but considered variations such as "Life On The Edge" and "Life in the Fast Lane."
Kitaen, born Julia, passed away at 59 in her home in Newport Beach, California. The Orange County Coroner's Office revealed her cause of death five months after her passing.
She died from dilated cardiomyopathy, a common type of heart disease. The OC Coroner's Officer named a long list of contributing factors, including mild coronary atherosclerosis, mirtazapine, and hydrocodone.
When she passed, her two daughters, Wynter and Raine, confirmed her death in a statement posted to Kitaen's Instagram account. Part of which read:
"We just want to say thank you for all of you, her fans and her friends, for always showing her such support and love."
The actress shares her two daughters with her second husband, Chuck Finely. The pair married in 1997, but Finley filed for divorce after an incident of domestic abuse.
ESPN reported that Kitaen got charged with spousal abuse and battery after attacking her Cleveland Indians pitcher while driving home from dinner.
According to the outlet, authorities stated Kitaen and Finley were arguing. The baseball player was driving when Kitaen began kicking him with her high-heel shoes.
At the time, she faced a maximum penalty of a year in jail and a $6,000 fine. However, it seems she only had to enter a domestic violence counseling program as it was a part of her plea deal.
The couple's marriage officially ended in 2002. Before Finely, Kitaen was married to Whitesnake's lead singer, David Coverdale. They married in 1989 but filed for divorce two years later.
Kitaen once stated substance abuse was a reason why they split. She had given up smoking while he continued. Although she once praised him for having a perfect rock 'n roll voice, Kitawn has also called him a "narcissistic idiot."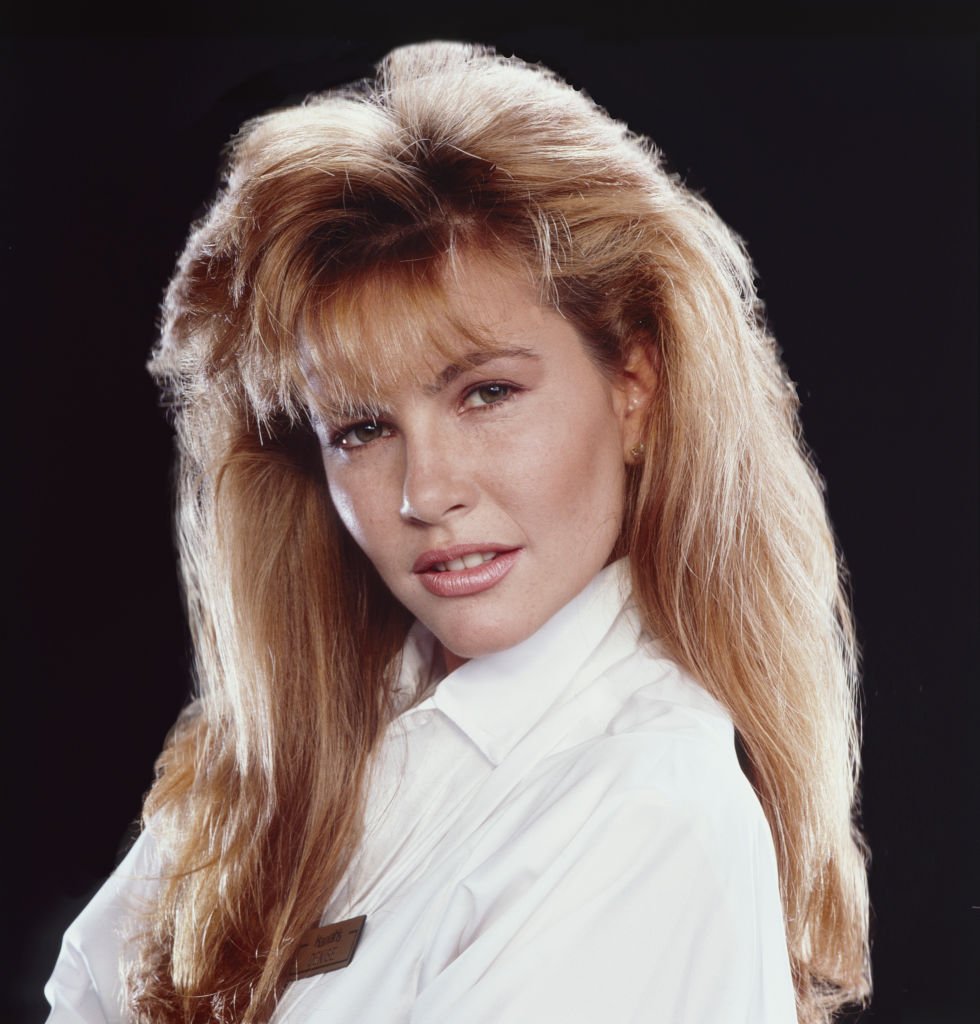 Tawny Kitaen posing for a portrait in 1986 in Santa Monica, California. | Photo: Getty Images
Despite her negative feelings for her ex-husband, Coverdale and his band were partially to thank for Kitaen's rise to fame as she was involved in their music videos.
Kitaen was most known for her dancing skills in music videos, such as Whitesnake's "Here I Go Again, "wherein she danced on top of a white jaguar.
Besides her iconic dancing on a jaguar for "Here I Go Again," Kitaen appeared in several other music videos including, "Still of the Night," "Is This Love," and "The Deeper the Love."
She also featured on the album cover for a rock band called Ratt in 1984. Kitaen was pictured on the cover of "Out of the Cellar" and appeared in their song "Back for More"s music video.
Besides making herself a name in the music industry, Kitaen had several acting credits. Most notably as Tom Hank's fiancee in "Bachelor Party."Other movies including, "White Hot," "Dead Tides," and "Witchboard."
Most recently in her career, Kitaen appeared in a few reality TV shows, including "Botched," "The Surreal Life," and "Celebrity Rehab with Dr. Drew," in which she revealed her battles with substance abuse.
Please fill in your e-mail so we can share with you our top stories!