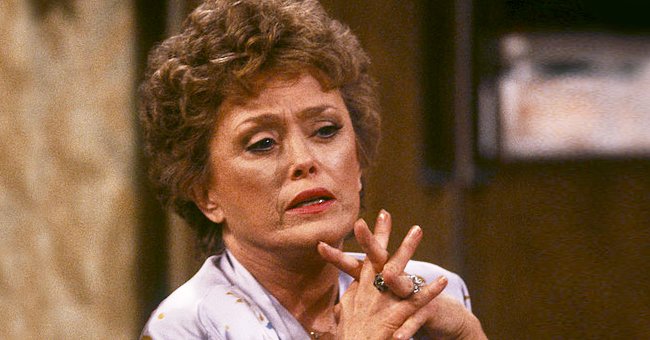 Getty Images
Golden Girl' Rue McClanahan Wrote Her 6th Husband Is Her 'Last Marriage' but He Won't Read It
Rue McClanahan enjoyed a career that spanned several decades, with "Golden Girl" being her biggest role. However, despite her career, McClanahan did not have much success in her personal life.
Rue McClanahan, mostly known for her role as Blanche Devereaux on NBC's long-running TV series "Golden Girls," is undoubtedly a legend in the movie industry with a successful career to her credit.
For several decades, McClanahan appeared in many films and television shows, making her a fan favorite. Critics recognized her contributions to entertainment with nominations for various awards, including an Emmy for her work in "Golden Girls."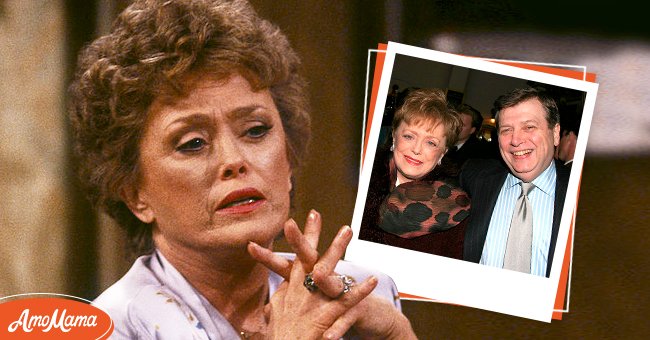 Rue McClanahan at an event [left]. Rue McClanahan and husband Morrow Wilson at the opening of "I Am My Own Wife" on Broadway in 2003 [right] | Photo: Getty Images
Despite the success her career boasted, McClanahan did not have similar luck in her relationships. She tied the knot six times in her life and hoped her last husband would be her final marriage. Here's a look at her life.
MEET RUE
The world will always remember McClanahan as one of the most famous names of the '80s. McClanahan was the youngest of the four actresses who played the "Golden Girls," writing their name in history.
"Golden Girls" debuted at No. 1 in ratings on its opening night in 1985 and stayed in the top 10 for six seasons, winning several awards. The sitcom succeeded by putting smart, humorous remarks on the lips of seasoned stars who flawlessly played their roles.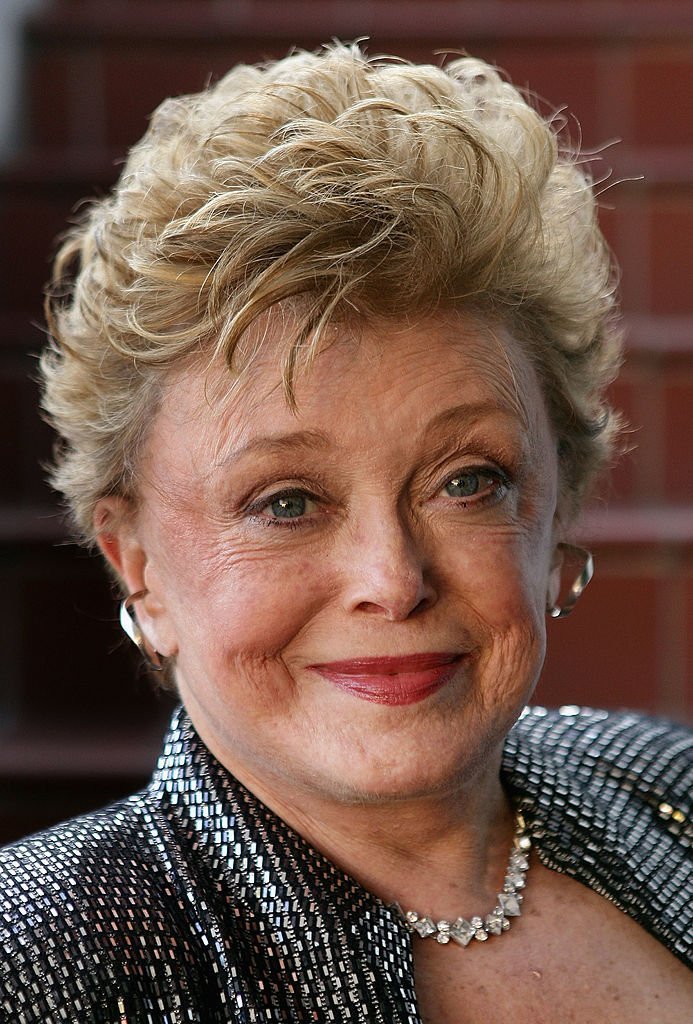 Rue McClanahan poses at a book signing for her new book "My First Five Husbands" | Photo: Getty Images
The acting was almost a natural skill for McClanahan. She made her stage debut when she was only 4-years-old, taking part in the local play, "The Three Little Kittens."
Seeing her love for arts, McClanahan chose to study Drama at the University of Tulsa after graduating from high school. Her professional stage debut came in the play "Inherit the Wind," and afterward, more roles came knocking on her door.
McClanahan made her television debut in an episode of "The Aquanauts" in 196. She then rose to prominence for her role as Caroline Johnson in the '70s movie "Another World."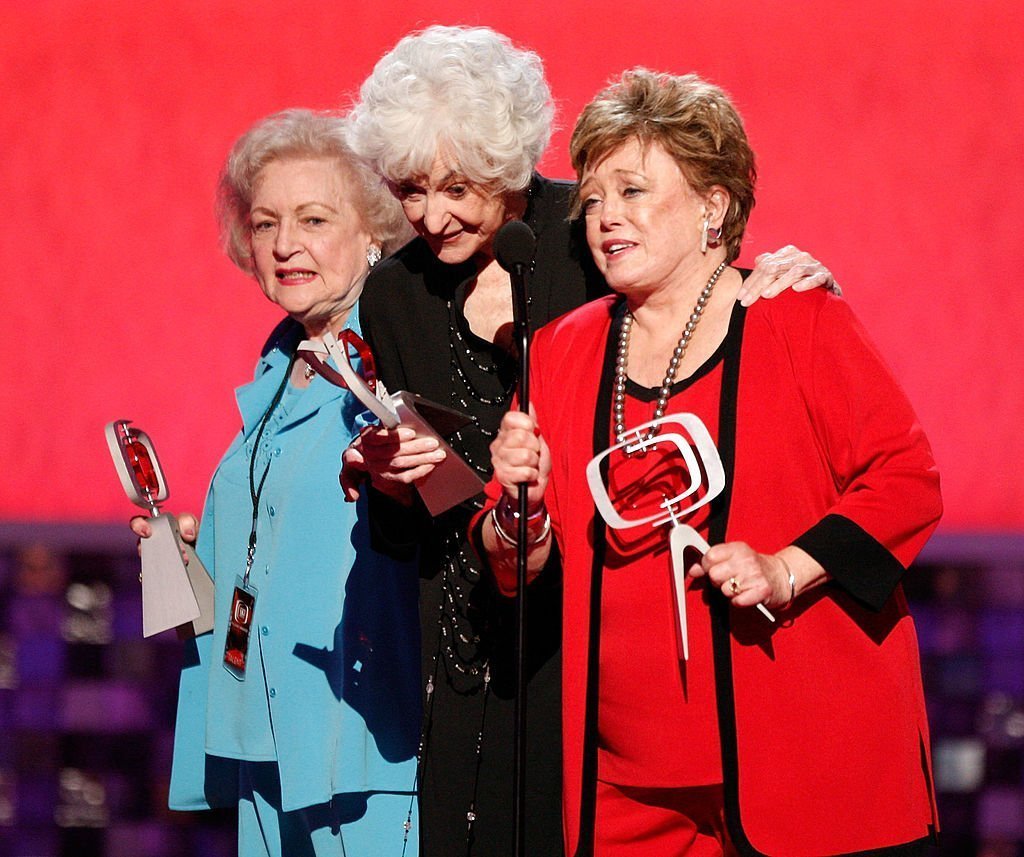 Betty White, Bea Arthur, and Rue McClanahan accept the Pop Culture Award | Photo: Getty Images
Following the success she found in her early roles, she starred in the CBS soap opera "Where the Heart Is." She got her big break when famous TV executive, Norman Lear, discovered her talent and featured her in many of his tv shows.
HER MARRIAGES
McClanahan was married five times before getting hitched to her sixth husband, Morrow Wilson, in 1997. In her book, "My First Five Husbands... And the Ones Who Got Away," the actress gave insight into her failed marriages and the hope she had for the last one.
McClanahan and Wilson enjoyed a romance that spanned over a decade, the longest of all her marriages, making her believe it would be her last. But Wilson refused to read her new book, which detailed her experiences with her previous husbands.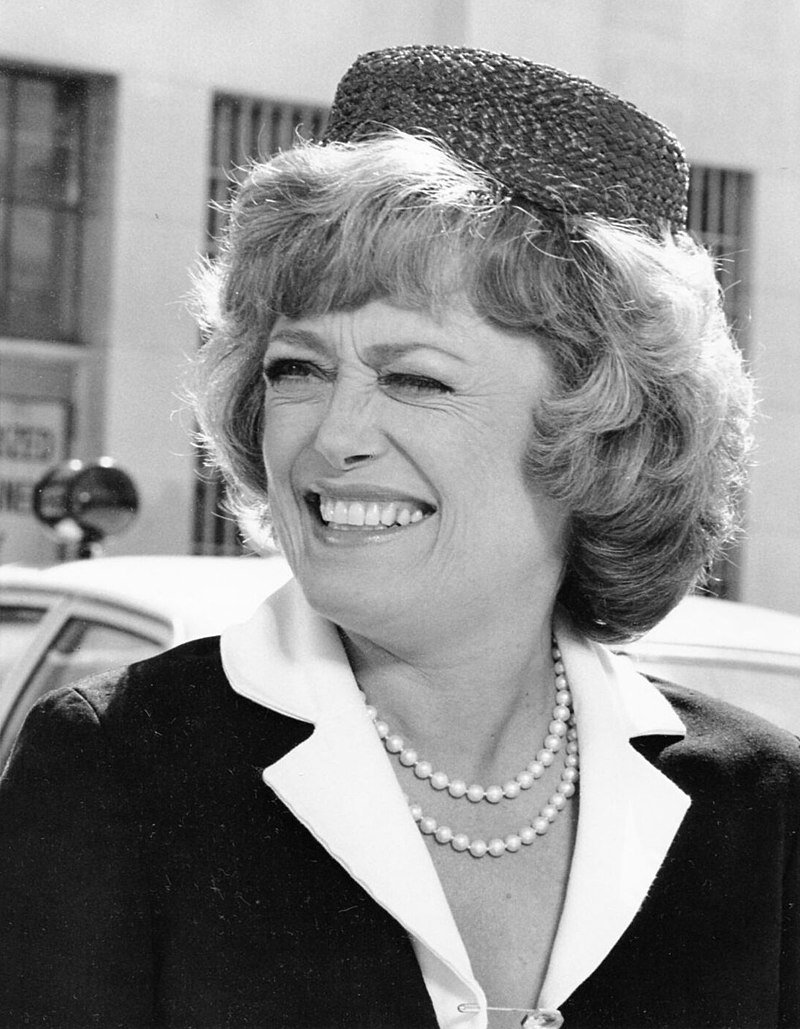 Rue McClanahan in a publicity portrait for "The Joe Franklin Show" | Photo: Wikimedia
McClanahan did not shy away from describing her interest in men and the many affairs she had. She included details about her flings with stars like Robert Guillaume and Brad Davis, who was only nine years older than her son at the time.
The actress's life has featured a mixture of sorrow and laughter. McClanahan has seen it all from being abandoned by her husband while she was pregnant and having an abortion in the '60s.
In her book, McClanahan revealed that her love for men and her many relationships was her effort to fill a void. She explained her father's absence while growing up left her with the need to feel loved and appreciated.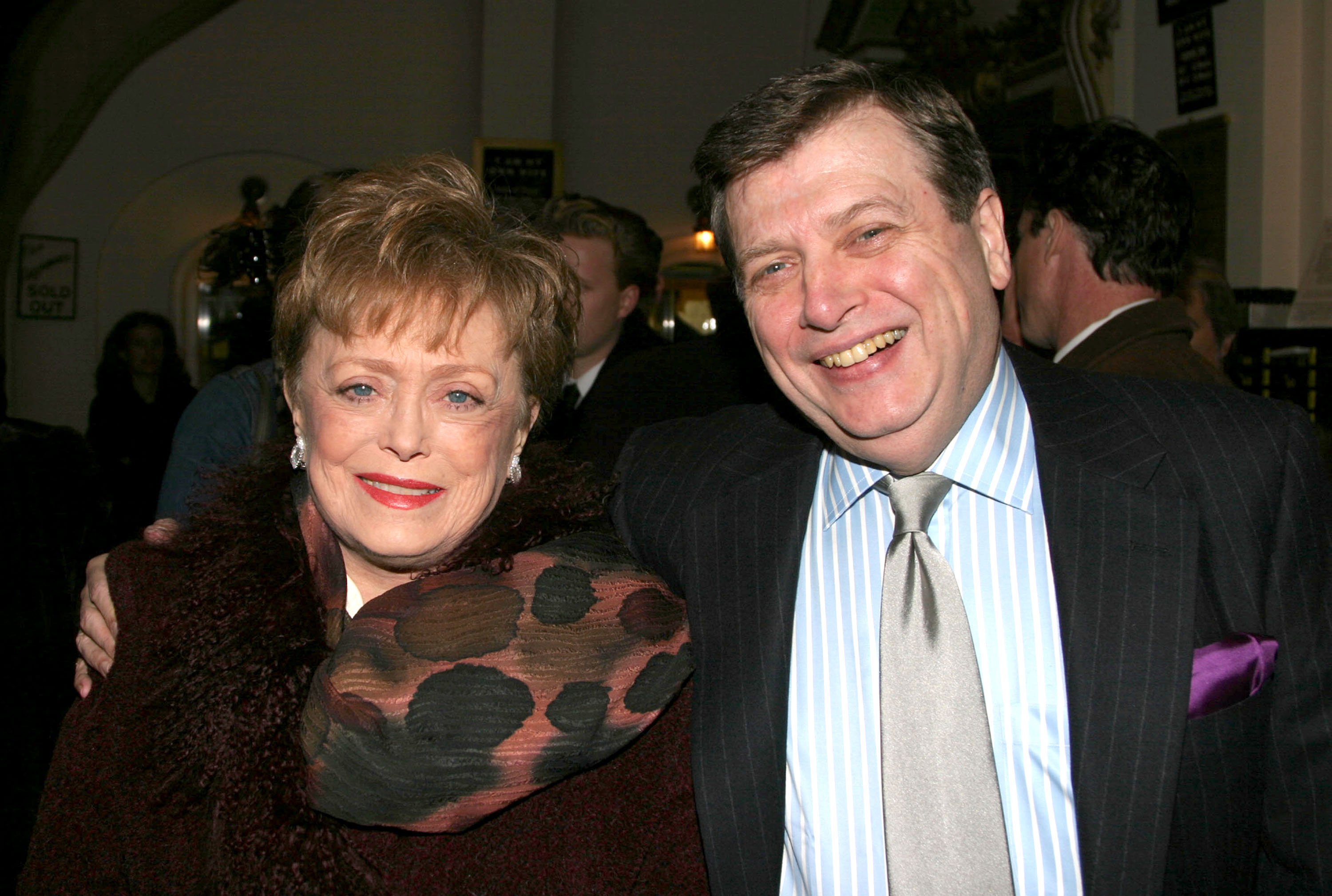 Rue McClanahan and husband Morrow Wilson at the opening of "I Am My Own Wife" on Broadway in 2003 | Photo: Getty Images
The actress also dished out a warm piece of advice to other women, reminding them not to get married as a means to feel loved, secured, or cherished. She added that self-love had to be made a priority for one to gain fulfillment.
McClanahan's first marriage came as she was beginning her career as an actress. She tied the knot in 1958 with Actor Tom Bish. Their union lasted two years. Later, she found love in the arms of Actor Norman Hartweg who she wedded in 1959.
Her third attempt at marriage with Peter DeMaio proved to be the most difficult of all. The duo was married for seven years, from 1964 to 1971, and years later, McClanahan poked fun at him during an award show, showing how bitter things used to be between them.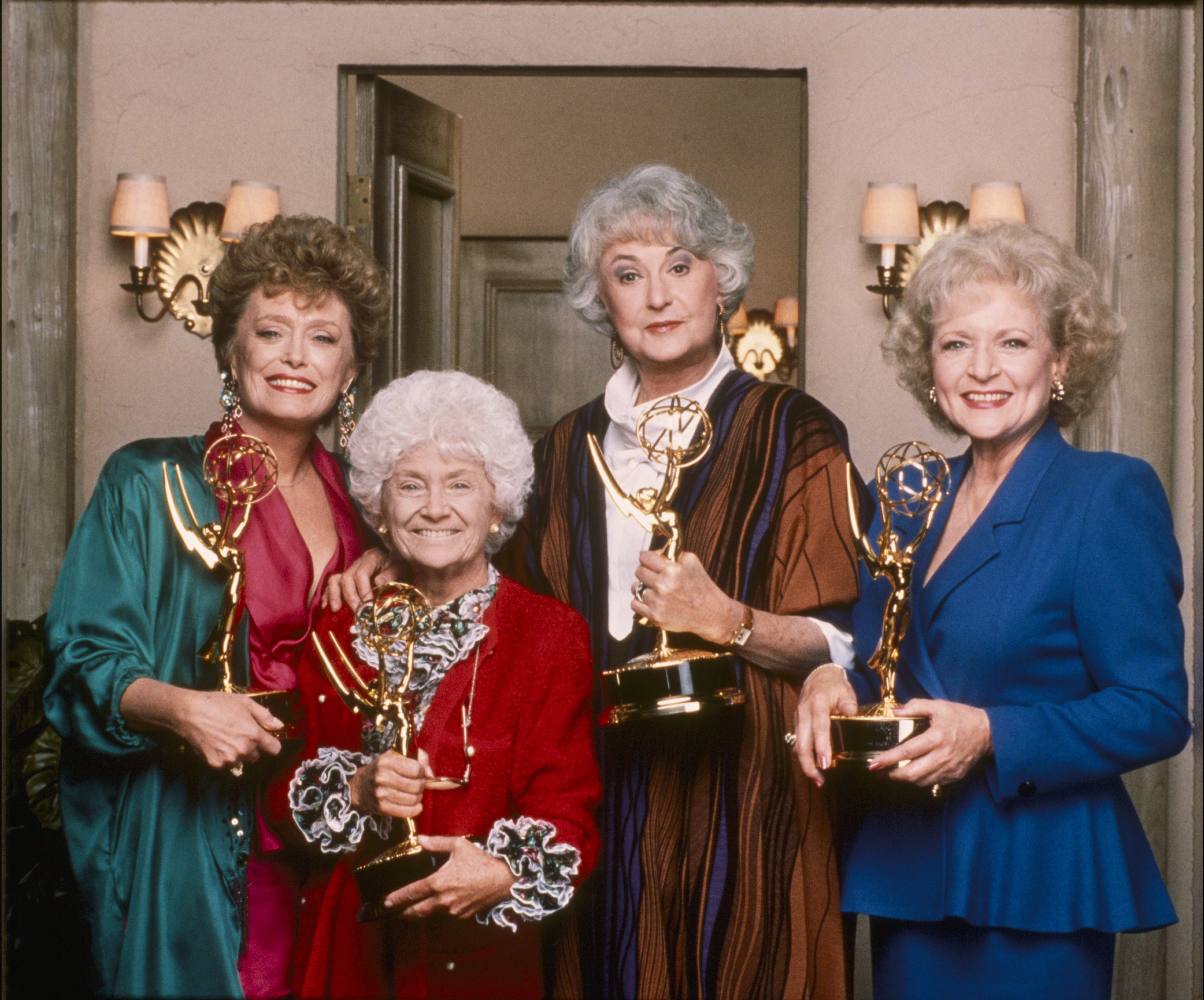 Rue McClanahan, Estelle Getty, Bea Arthur, and Betty White with their Emmys for Outstanding Lead Actress in a Comedy Series | Photo: Getty Images
Not one to give up on love, McClanahan gave love a fourth chance and married Greek American realtor Gush Fisher. But like her previous unions, things with FIsher ended after just two years.
The divorce was a bitter experience for McClanahan, and she sued Fisher for half of what he earned during their time together. Then, for the fifth time, McClanahan walked down the aisle with her high school boyfriend Tom Keel in 1984, but things ended sooner than she expected.
The "Out to Sea" actress believed in marriage but found it difficult to cope with the men. She once said in an interview she always expected to be married once and forever, but that never worked.
Her religious background played a role in her quest to get married. Thus, she chose the risk of divorce instead of the option of cohabitating out of wedlock. She once remarked that she believed that living with people was sinful unless married to the person.
SPLIT WITH WILSON
After 12 years together, McClanahan reportedly kicked out her 6th and final husband, Wilson. Apparently, as she recovered from a stroke, the actress's health deteriorated and took its toll on their marriage.
The stroke made it difficult for McClanahan to speak and move parts of her body, although she retained her ability to understand what was being said to her. According to Wilson, McClanahan rejected his offer to care for her in her declined state, noting she did not want to see him.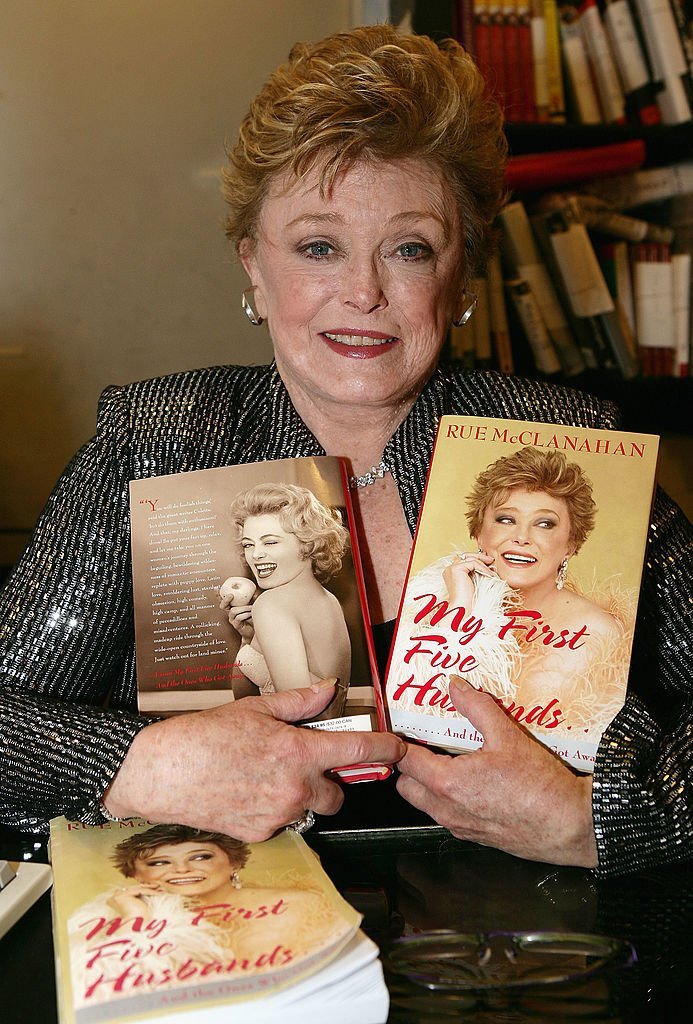 Rue McClanahan poses with her new book, "My First Five Husbands" | Photo: Getty Images
McClanahan died at age 76 in 2010 at New York-Presbyterian Hospital due to brain hemorrhage. Her final years were not her healthiest, but her legacy remained intact.
Please fill in your e-mail so we can share with you our top stories!