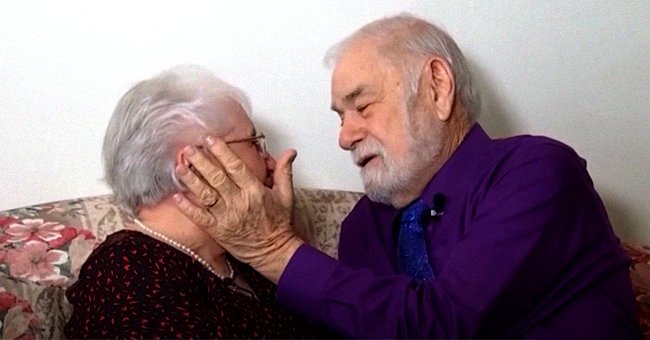 youtube.com/WSLS 10
High School Sweethearts Apart for 63 Years Get Married after Their Partners Pass Away
Bob Harvey had to pick up the pieces of his broken soul and walk the other way when what we thought was the love of his life left him desolate. Decades later, he heard a ring, unaware of the beauty that was just about to waltz itself into his life.
At a high school dance in 1956, Annette Callahan and Bob Harvey, who are now both 80 years old, swayed on the dance floor together, unaware of the synchronistic future they had ahead of them. From that dance onwards, the two became official high school sweethearts. Harvey expressed:
"She was the most beautiful woman—which she still is today—that I had ever seen in my life."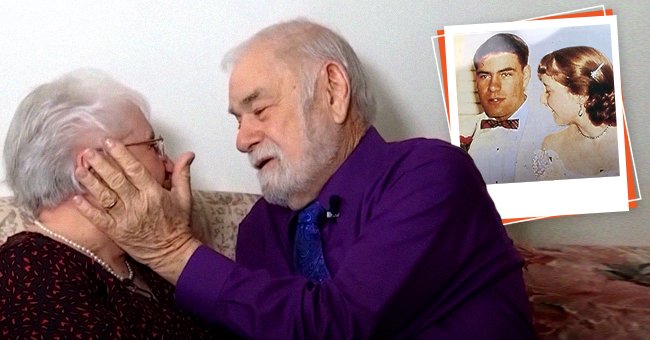 Annette Callahan and Bob Harvey looking into each other's eyes with a picture of them together when they were younger. │Source: youtube.com/WSLS 10
GOODBYE FOREVER?
Unfortunately, Harvey's heart was shattered when Callahan returned from summer vacation in Florida and told him she had met someone else. The two went their separate ways.
Both eventually got married to other individuals. Harvey took to the altar with Diane in the late 1950s while Callahan betrothed John, the man she met on her holiday in Miami, Florida, at the beginning of the1960's.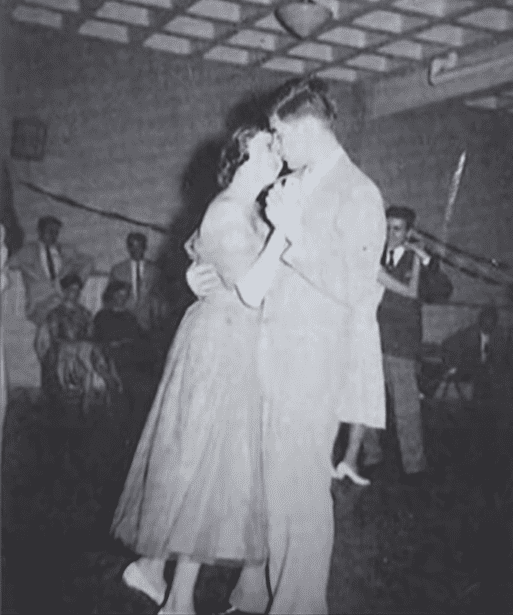 Annette Callahan and Bob Harvey dancing together in high school. │Source: youtube.com/WSLS 10
A CURIOUS SPARK
Sadly, after a lifetime spent with their partners in bliss, both of their spouses passed away. Callahan's now-ex-husband died in January 2015 after battling dementia. Meanwhile, her high-school lover's ex-wife left the world after fighting cancer in 2017.
As time passed, Harvey eventually began wondering about Callahan and took to the internet, finding that she too is a widow. He wrote a letter of condolences, and soon after that, his secondary school girlfriend gave him a ring.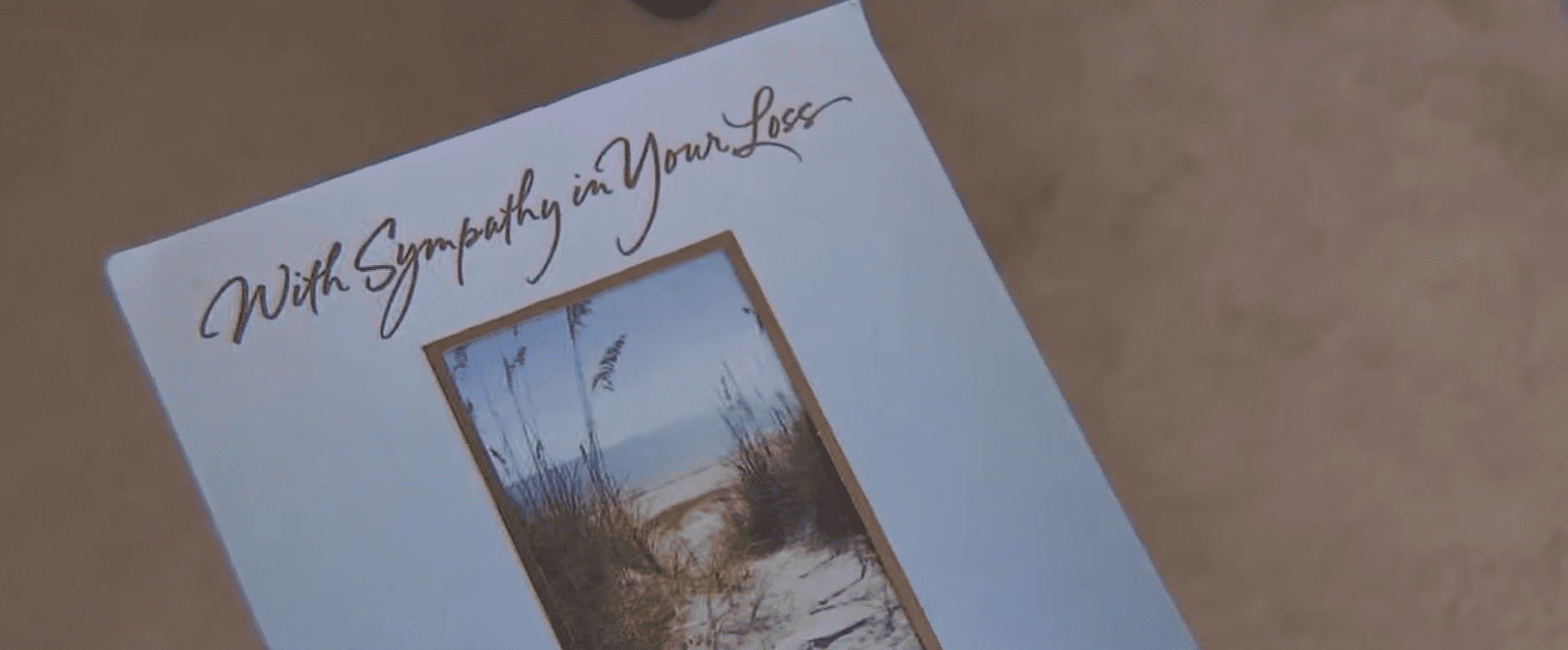 Bob Harvey's letter of condolences. │Source: youtube.com/WSLS 10
DECADES DISSOLVE AWAY
The besotted man immediately drove all the way from Virginia to Ohio to see his first love in person. Speaking about the moment they saw each other again, the besotted 80-year-old man said:
"I'm serious on this. Sixty years disappeared."
He revealed that they immediately locked lips. Harvey said he put her face in his hands and told her he would kiss her. After decades and one month following their reunion, the two were engaged.
You May Also Like: Elderly Couple Finally Have a Proper Wedding after Being Together for 75 Years
SOMETHING OUT OF THE MOVIES
As if turning back time, these two soulmates danced on their wedding night. Speaking about their married life, the new wife expressed gratitude, stating:
"I just feel very happy and thankful and blessed."
As many of us grow older, our perception of love begins to dull. We begin to doubt romantic movies and look for more practical options. However, people such as Harvey and Callahan give us hope that true, everlasting, crazy love can and does exist.
You May Also Like: After Husband's Death, Widow Inherits Cheap Pendant and Stranger Falls Heir to His Property – Story of the Day
Please fill in your e-mail so we can share with you our top stories!