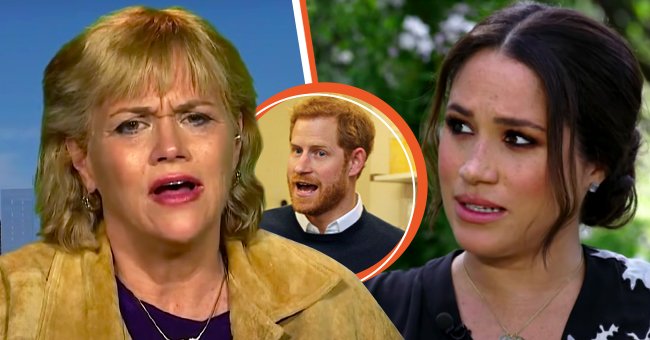 youtube.com/Good Morning Britain | youtube.com/CBS Mornings | Getty Images
Meghan Markle's Half-Sister Once Disclosed Her Sibling's Hidden Goals While Dating Prince Harry

Although Duchess of Sussex Meghan Markle has claimed she is not close to her family, her older sister Samantha Markle has had a lot to say about her.
Since Samantha Markle's little sister, Meghan Markle, began a romantic relationship with Prince Harry, Samantha has openly shared her opinions on their relationship with the media.
The 56-year-old is a former model and actress and lives in Floria. Meghan and Samantha share their father, Thomas Markle, who has an estranged relationship with the Duchess.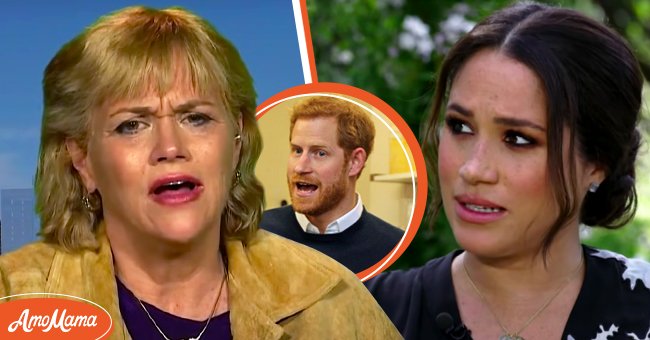 Samantha Markle on "Good Morning Britain" in 2018 [Left] Prince Harry during a visit to Social Bite, 2018, Edinburgh, Scotland. [Centre] Meghan Markle pictured on CBS interview with Oprah Winfrey, 2021 [Right]. | Photo: youtube.com/Good Morning Britain | youtube.com/CBS Mornings | Getty Images
Both Thomas and Samantha have been vocal about their experiences and relationships with their former royal family member. For the most part, their sharing has been not very hospitable towards the former Duchess.
Samantha started sharing opinions about her sister when Meghan began dating Prince Harry. She tried to contradict many statements Meghan made to the press during that period.
HOW MUCH DID MEGHAN KNOW ABOUT THE ROYAL FAMILY?
For example, Samantha has repeatedly disputed Meghan's claims that she did know much about her husband or the royal family before meeting him.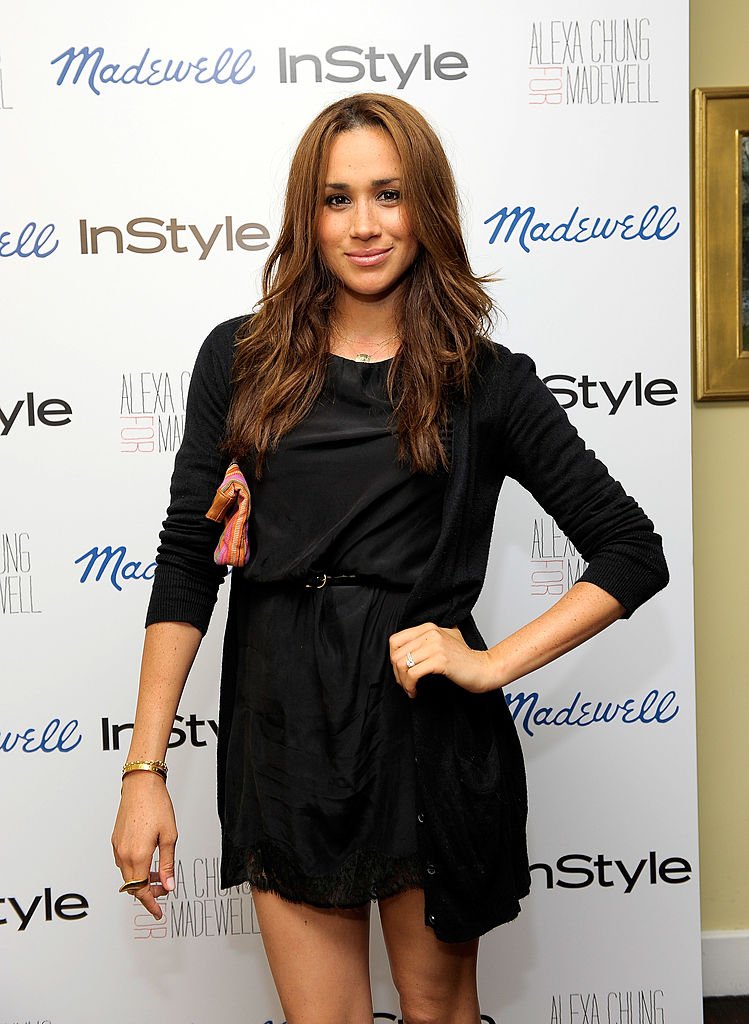 Meghan Markle pictured at the Madewell, Alexa Chung & InStyle celebrate the launch of The Alexa Chung For Madewell Fall 2011 Collection, Los Angeles. | Photo: Getty Images
During the couple's tell-all interview with Oprah Winfrey, which aired in March, Meghan remarked she did not research the Prince or the royal family. She said:
"Thank God I hadn't researched. I would've been so in my head about it."
She noted that she was unaware of the proper procedure when meeting the Queen, Harry's grandmother. Meghan revealed she was confused when Prince Harry asked her whether she knew how to curtsy.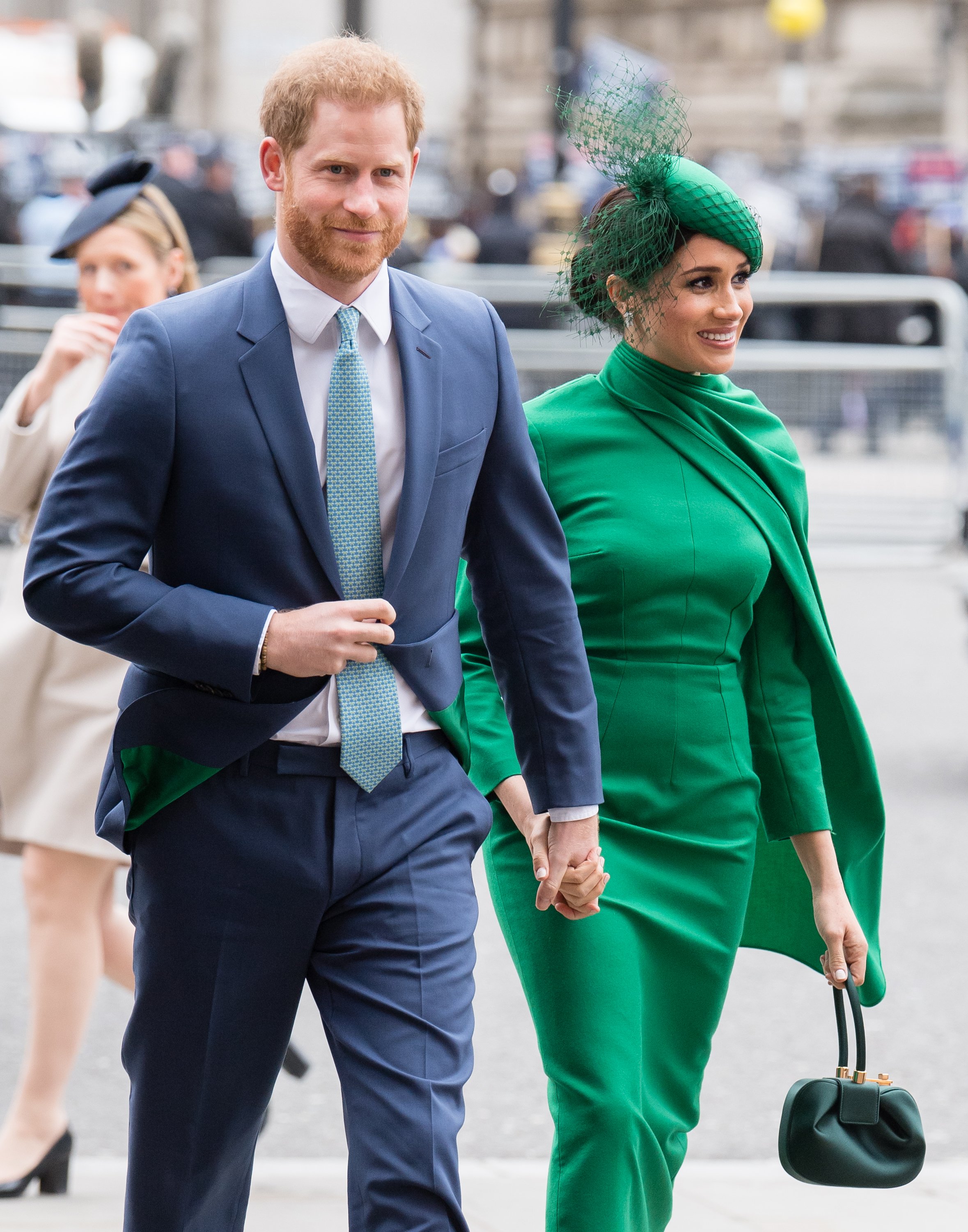 Prince Harry and Meghan Markle, Duke and Duchess of Sussex, attend the Commonwealth Day Service 2020, London, England. | Photo: Getty Images
According to the Duchess, Prince Harry had to explain that although she was his grandmother, she was still the Queen of England. Consequently, Meghan would have to follow the proper procedure to meet her, like everyone.
Furthermore, during an interview with a correspondent from The Guardian, Meghan revealed that when a mutual friend was setting them up, she only asked whether Harry was a nice person:
"[I] didn't know much about him – I just asked, 'Is he nice?' Because if he wasn't kind I didn't really see there was any point."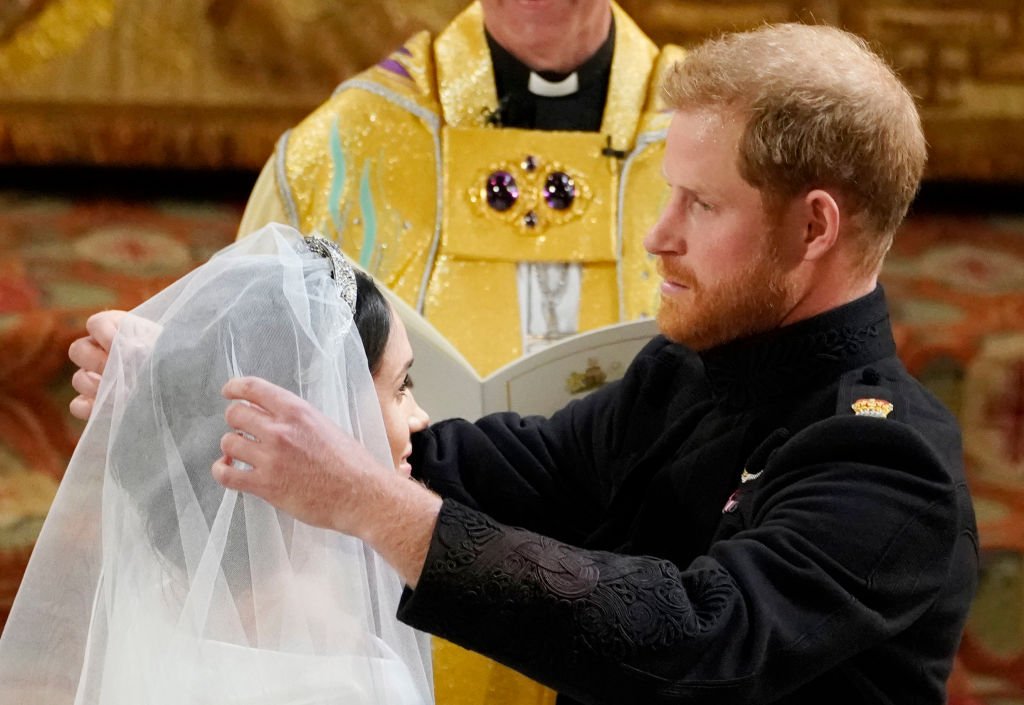 Prince Harry lifting Meghan Markle's veil during their wedding ceremony in 2018 at St George's Chapel at Windsor Castle, Windsor, England. | Photo: Getty Images
MEGHAN'S FASCINATION
Although Meghan had stated multiple times that she did not know much about her husband and his family before they met, fell in love, and got married, Samantha (and others) contradicted her.
The mother of three said in 2016 that it was always Meghan's dream and goal to be a Princess. She revealed her desires were evident since they were young girls watching the royals on television.
Furthermore, according to her older sister, the Duchess also preferred Prince Harry over Prince William because she has "a soft spot for gingers."
Samantha's claim of her sister knowing more about the royals than she previously let on was further confirmed by a childhood friend. The friend shared their thoughts in Andrew Morton's book, "Meghan: A Hollywood Princess."
In the biography, Morton wrote that Meghan's childhood friend stated that the former "Suits" actress had always been "fascinated" by the British royal family.
The friend stated that Meghan had wanted to be "Princess Diana 2.0," referring to her husband's late mother, a humanitarian who married into the royal family via Prince Charles.
According to Morton and his interviews with Meghan's childhood friends, she was interested in Princess Diana's style and independent humanitarian mission and, therefore, saw her as a role model.
Meghan was involved with humanitarian work before meeting her Prince. She worked with the United Nations on women's issues and was an ambassador for World Vision before their meeting.
SAMANTHA'S EARLY COMMENTS
It seems to Samatha that Meghan's end goal was to be a Princess. Samantha even told The Sun in 2016 that Meghan was a social climber and had ambitions to be a royal family member.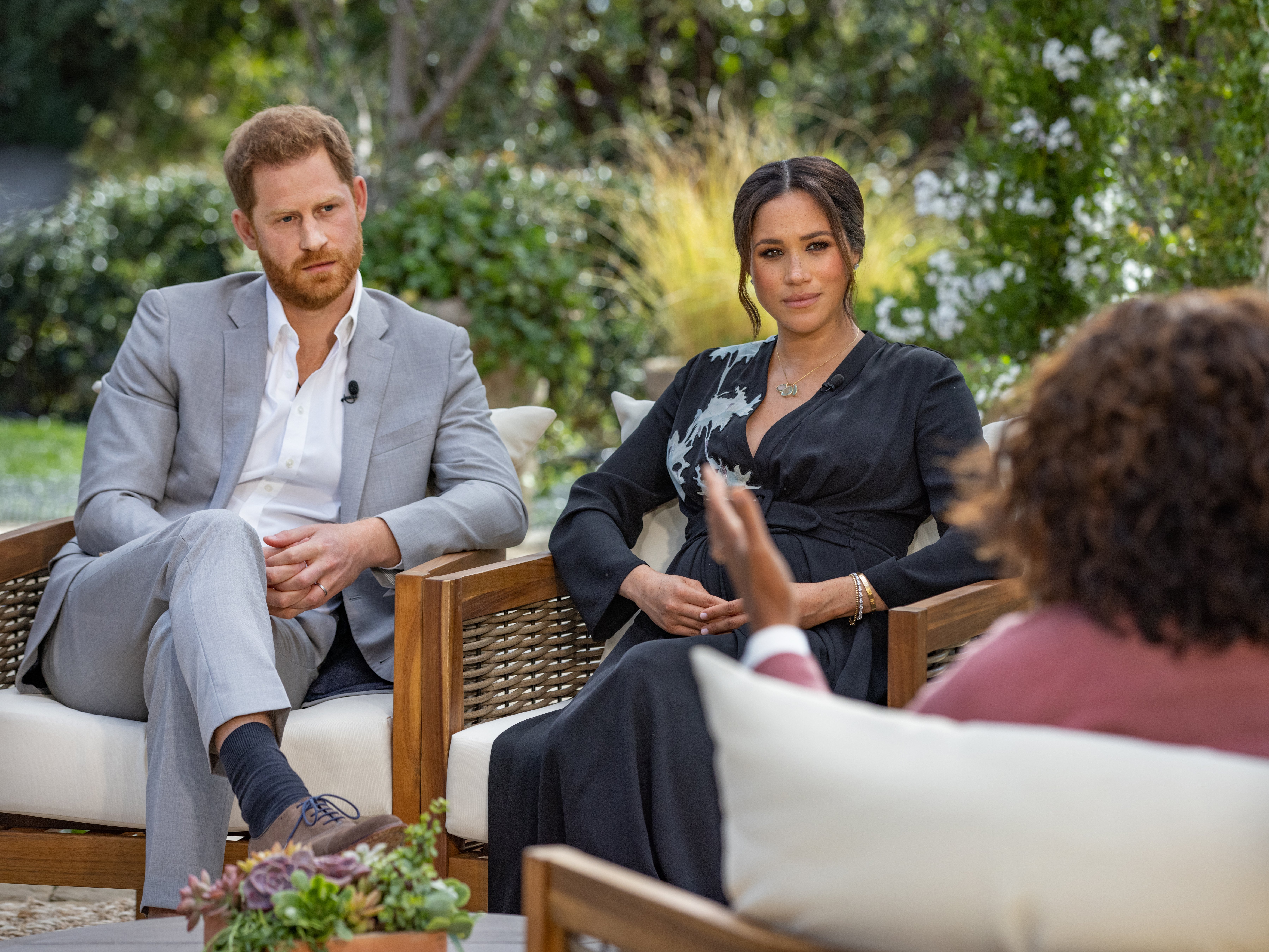 Prince Harry and Meghan Markle pictured during their interview with Oprah Interview, 2021. | Photo: Getty Images
Furthermore, Samantha, who was diagnosed with Multiple Sclerosis in 2008, told the outlet that she felt separated from her actress sister when she was in her wheelchair:
"I didn't feel a separation from her until I was in the wheelchair. The more high profile she became, she never mentioned me."
Therefore insinuating that the more famous Meghan became, the more she distanced herself from her family. Despite Samatha's early comments, Meghan and Prince Harry tied the knot on May 19, 2018, and have since welcomed two children.
However, Meghan's efforts to move on and away from her estranged family have been futile. Samatha and her father have continued to discuss Meghan and her actions with the media.
RECENT COMMENTS
Furthermore, Samantha has published a tell-all memoir called "The Diary Of Princess Pushy's Sister, Part 1." The memoir featured several allegations about Meghan starting from childhood.
For example, she wrote that her sister and their father were inseparable. Furthermore, Thomas did everything he could to make sure Meghan got everything she wanted or needed.
According to Samantha, Meghan became more demanding of their father over the years. And despite everything Thomas did for Meghan, she came controlling as she wrote:
"He was paying for Meg to get a great education, and instead of showing gratitude, she was being belittling and controlling."
Both Samantha and Thomas had a lot to say about Meghan and her claims against the royal family during her explosive interview with Winfrey this year.
Samantha stated that Prince Harry and Meghan were not truthful during the interview. She told Inside Edition that the truth was "totally ignored and omitted."
MARKLE FATHER SHARES HIS THOUGHTS
Meghan's father appeared on "Good Morning Britain." He said he felt the British royal family was not racist, following the couple's claim that a family member asked about Archie's complexion during Meghan's first pregnancy.
He noted that he thought parts of America were racist but not Britain. He also reasoned that perhaps the question was not from a racist mindset as Thomas said:
"The thing about what color will the baby be or how dark will the baby be, I'm guessing and hoping it's just a dumb question from somebody.
THE CONSEQUENCES
Unfortunately, the family feuding affects Thomas's chance to meet and bond with his grandchildren, Archie and Lilibet. He has not spoken to his daughter since two days before her wedding.
During an interview with 60 minutes Australia, Thomas explained that he had not met his two grandchildren. He also revealed that he heard about Lilibet's birth via the media and not his daughter.
Thomas admitted he is hurt because he cannot see in grandchildren. However, he has plans to seek legal action in California to spend time with Archie and Lilibet.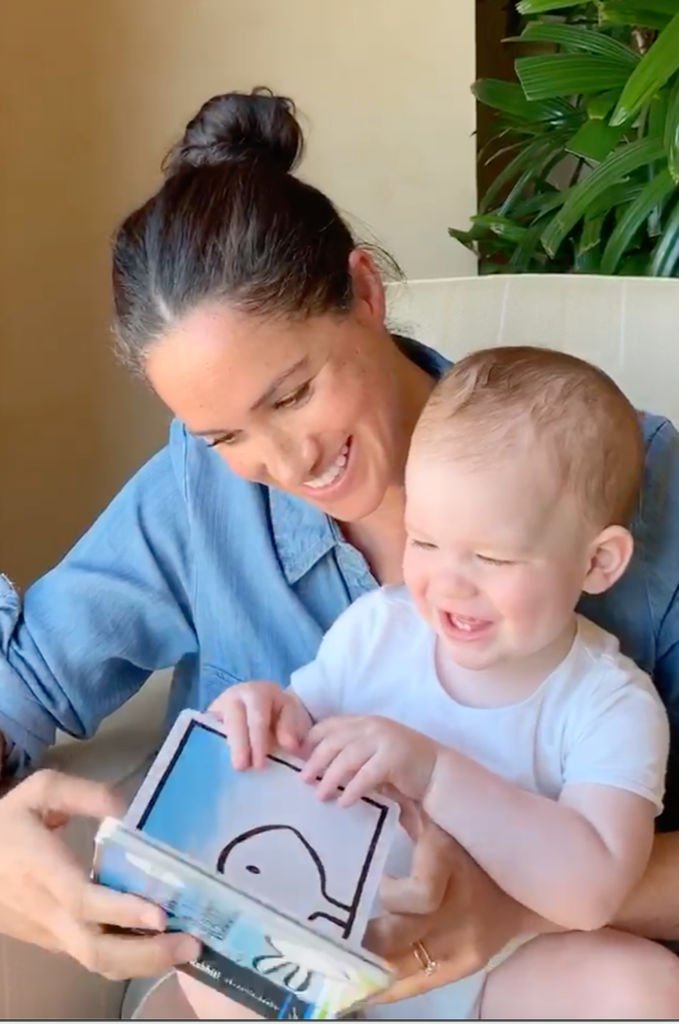 Meghan Markle reading to her son Archie for his first birthday. | Photo: Getty Images
Later, Samantha expressed her support for her father using his "grandparent right" to see his grandchildren. However, it is not clear whether his attempt was successful.
Besides bashing her younger sister, Samantha has been vocal in her hopes that Meghan will reconnect with their father before it is too late.
Only time will tell whether the family's emotional wounds will heal. Samantha and Thomas's relationship with Meghan seem to have been estranged for years as they were both not invited to her royal wedding.
Please fill in your e-mail so we can share with you our top stories!