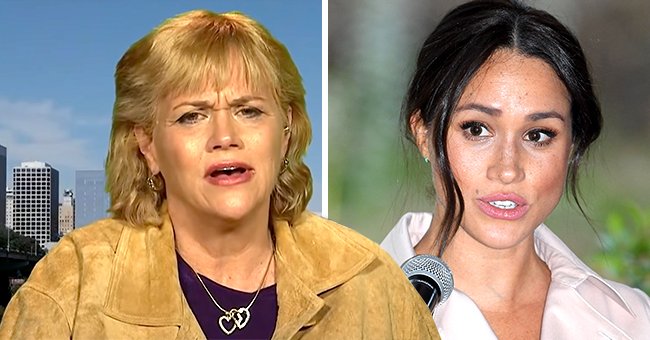 YouTube/Good Morning Britain | Getty Images
Samantha Markle Accuses Half-Sister Meghan of Living a Fantasy as She Refutes Her Allegations
Samantha Markle accused her half-sister Meghan Markle of deceit and refuted her claims during a radio interview with Heather du Plessis-Allen.
Samantha Markle is refuting the claims her half-sister Meghan Markle made during her revealing interview with Oprah Winfrey again while on the Heather du Plessis-Allen Drive radio show.
The radio host started off the segment by playing the voice clip of Meghan claiming that she had not seen Samantha for 19 years and that Samantha changed her name to Markle when Meghan started dating Prince Harry.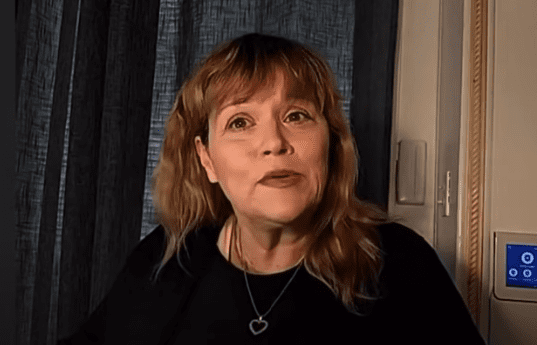 Samantha Markle pictured during an interview with News 7 Australia, 2021. | Photo: YouTube/News 7 Australia
Samantha was quick to disclaim Meghan's statements with evidence, which she had done before as she revealed documents to disprove Meghan to Inside Edition shortly after the interview aired.
Samatha explained that she had photographs of the two sisters at her graduation, which happened in 2008 and not 19 years ago. However, Samantha used the opportunity to attack her half-sister as she said:
"My degree also clearly shows 2008 and anybody who has a calculator or functioning frontal lobe knows that that wasn't 19 years ago."
She added that she believes that Meghan's claim of 19 years was more a case of deceit than inaccuracy in math calculations. Samantha had more to say when it came to the claim of a name change.
Samantha had previously shown a document of her requesting a surname change in 1997, which does not match up with Meghan's claim that Samantha did it when she was dating Prince Harry.
This is not the first time Samantha has spoken out since her sister's CBS interview with Oprah.
"The Diary of Princess Pushy's Sister" author said that Meghan was not telling the truth during the interview. However, it was something she could deal with as she valued the truth even if it got her in trouble.
She told the radio host that Meghan is living in a fantasy land as neither she nor the Duke was truthful in the interview. Samantha went on to say that Harry should not be working in his new position as she said:
"[Harry] is no position to join a company that deals in misinformation... [until] he gets a grip on what the truth is."
Samantha was referring to the Prince's two new jobs, which were announced this week. The first is a commissioner for the Aspen Institute and the Chief Impact Officer for the company BetterUp.
During the radio interview, Samantha was asked if she would ever forgive Meghan and her claims. Although it does not seem that she would, she hopes that Meghan would apologize to their father.
Meghan revealed in the CBS interview that she felt betrayed by her father and his paparazzi scandal. However, Samantha said that she hopes Meghan will apologize to their father as he needs to feel loved.
This is not the first time Samantha has spoken out since her sister's CBS interview with Oprah and refused the claims. In another radio interview, she called her sister a narcissist.
Please fill in your e-mail so we can share with you our top stories!