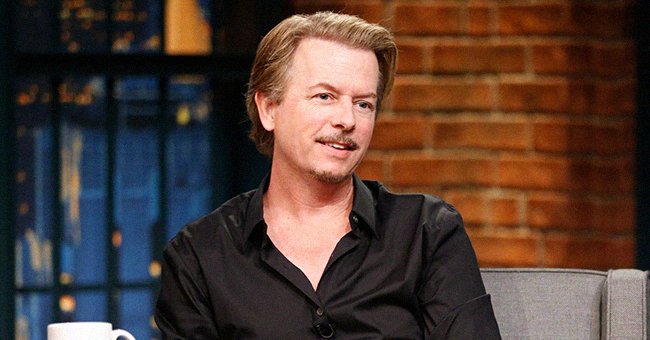 Getty Images
Inside David Spade's Fatherhood of His Only Daughter Whom He Shares with Model Ex-girlfriend
Over the years, David Spade has received so many recognitions and accolades. However, for him, none of these achievements can measure up to the joy that comes with being a father. Find out how Spade feels about being a parent.
American Actor, stand-up comedian, and writer David Spade has remained relevant in the entertainment industry for several years. He is known for his hilarious performances in "Grown Ups" and "Saturday Night Live."
Even though the Hollywood star does not take his professional duties for granted, he makes sure to balance his career and his love life. Let's take a deep look into the interesting life of the star away from the camera.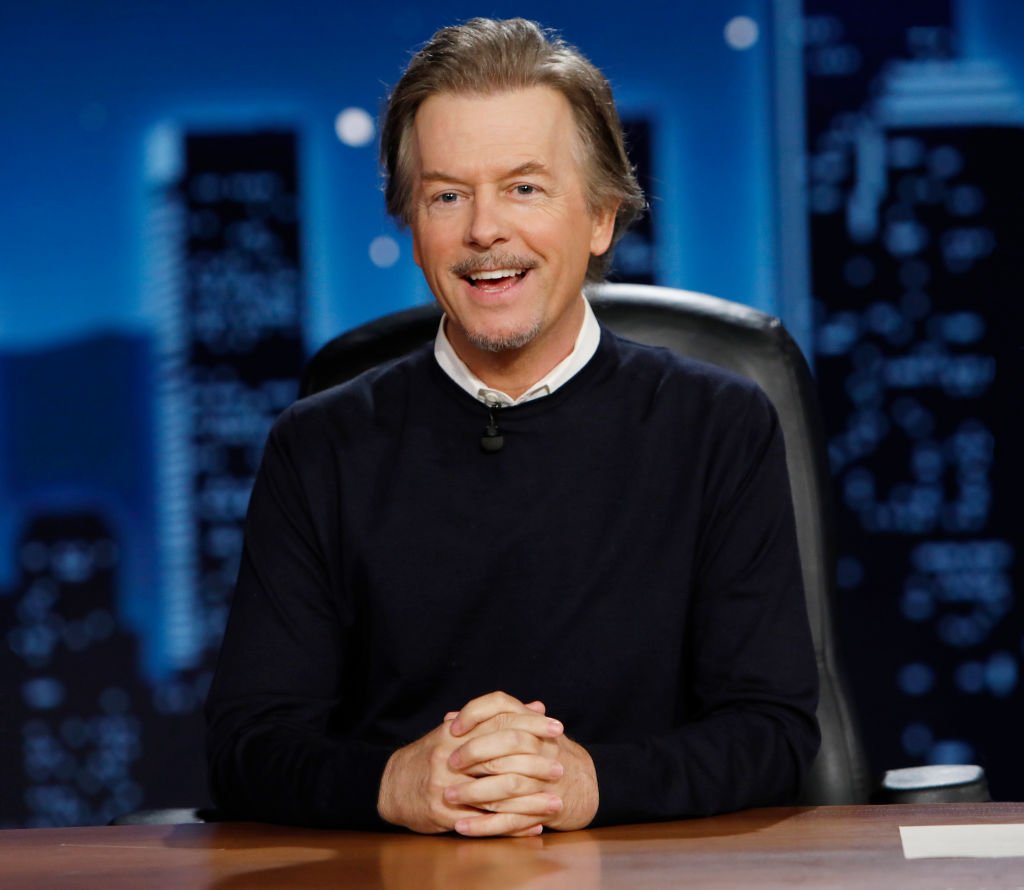 David Spade hosts "Jimmy Kimmel Live!" on August 10, 2021. | Photo: Getty Images
SPADE'S LOVE LIFE DURING THE PANDEMIC
Last year, the world was hit with the deadly COVID-19 pandemic. While the effects of the pandemic resulted in restricted movements, on the bright side, it afforded many enough time to spend with family and loved ones.
But for Spade, he revealed that he spent the quarantine period alone. However, the actor made it known to Page Six that he was still spending time with his unidentified girlfriend.
Spade said he was dating someone, adding that she was the only person he visited outside his Los Angeles home throughout the period.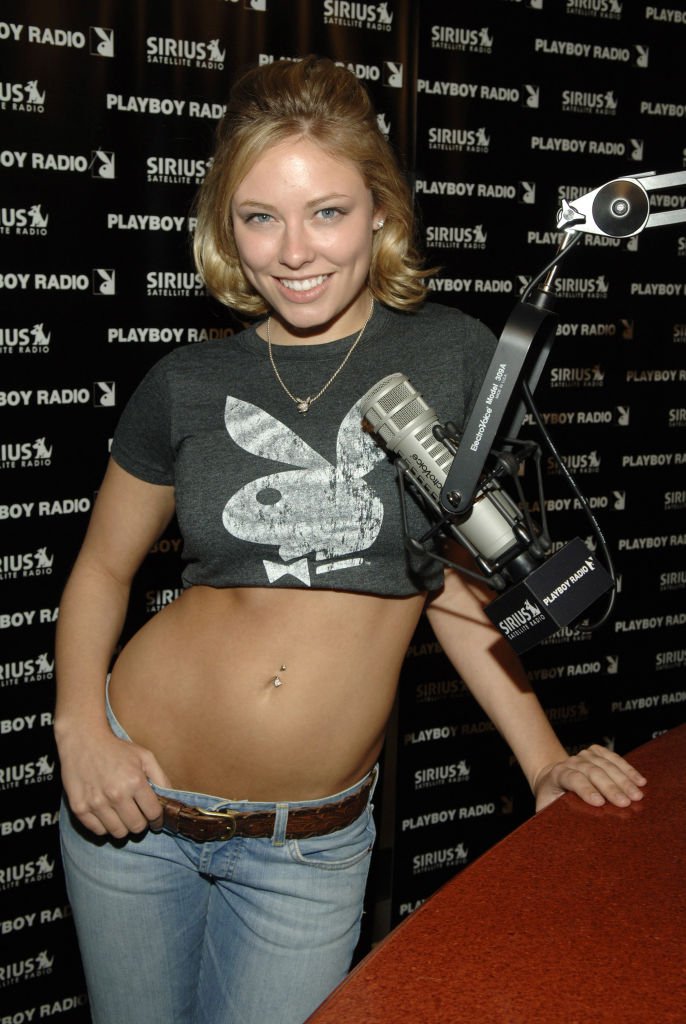 Jillian Grace promotes "Playboy Radio," the New Channel at Sirius Satellite Radio on March 27, 2006. | Photo: Getty Images
WHO HAS DAVID SPADE DATED?
Before his interesting revelation, the writer admitted in a 2019 interview with The New York Times that he was in a relationship and was trying to settle down with his woman.
Despite his intentions, Spade listed the difficulties that came with settling down. He noted that it was very hard for him for various reasons.
According to the star, being in a relationship involved "too much data and too many gigabytes," but he tried his best to make his romance with his mystery woman work.
Spade's love for the female gender is no secret as he has been romantically involved with several ladies, including celebrities. Some of his celebrity ex-girlfriends include Kristy Swanson, Naya Rivera, Pamela Anderson, and Jillian Grace.
INSIDE SPADE AND GRACE'S ROMANCE
Among his celebrity ex-partners, the television host's relationship with Jillian Grace was the most talked about. The pair dated for a short period; however, it was long enough to yield one child, Harper.
Spade and Grace welcomed their daughter in Missouri on August 26, 2008. Even though it was an exciting experience for the pair, the entire pregnancy was a bit controversial.
The comedian and his ex-lover only dated for a brief period, and Spade doubted that he was the child's biological father. However, he explained that if the child were proven to be his, he would accept responsibility.
FATHERHOOD CHANGED DAVID SPADE
Spade opened up about Grace's pregnancy and fatherhood in his 2018 audiobook titled "A Polaroid Guy In a Snapchat World," Spade opened up about Grace's pregnancy and fatherhood. In it, he confessed that his daughter was not planned, and it made him angry because he and his brothers were planned.
He pointed out that although Harper was not planned, he was happy to have a daughter. Spade also proved just how proud a dad he is by relaying that the little girl was the best thing in his life.
DAVID'S RELATIONSHIP WITH HIS FATHER
Spade addressed another important thing in his book; how becoming a parent changed his relationship with his dad, Sam.
It is pertinent to point out that Sam left his family when Spade was only four years old. The "Tommy Boy" actor said his father simply vanished from their home in Michigan, leaving him and his brothers with their mom.
The actor described his father as a "ne'er-do-well," who could be "cool and funny" sometimes but was also a "skirt-chaser" and an alcoholic.
After Sam left them, Spade would only see his dad twice or three times a year. However, their relationship was mostly positive before Harper's birth.
While the child's birth was indeed what triggered in Spade a new wave of resentment towards his absentee dad, the truth is that that little girl did nothing wrong.
Instead, she served more as an eye-opener for the comedian. Spade revealed that as an adult, he realized that Sam was a controller. He never gave him or his brothers his phone number to reach him whenever they wanted to.
Instead, Sam would call whenever he felt like it. Putting together all the negative things that his father did, Spade noticed just how irresponsible he was.
The icon explained that after Harper was born, he got a new tidal wave of resentment towards Sam because of his irresponsible behavior and the fact that he was manipulative, and mean. So, Spade said he stopped talking to him.
LOVELY FATHER AND DAUGHTER MOMENTS
Currently, the writer is more concerned with being around his daughter and giving her the life he never got. Spade makes sure to spend special occasions with Harper and dote on her publicly.
On National Daughters Day last year, the father of one took to his Instagram page to celebrate Harper. Spade shared a picture of himself posing next to his daughter, who rocked a lovely blue dress. He added the caption:
"#nationaldaughterday. Look it's Harper! The best. Here's us chilling at McDonald's after Sadies bat mitzvah 🍟."
Harper is also a great singer, and her proud dad showed off her singing prowess when he posted a video of his daughter singing a Carrie Underwood song after a Thanksgiving dinner. Apart from singing, Harper also loves having fun and spending time with her grandmother.
Earlier this year, Spade updated his Instagram supporters with a lovely family photo consisting of him, his mother, and his almost teenage daughter. Alongside the photo was a caption that read:
"With mom and Harper about to put the Hurt on Houstons."
Irrespective of his busy schedules, Spade will always make out time to have fun with Harper. From preparing for shows together to going on boat rides, the actor will always cherish every moment spent with his beautiful daughter.
Please fill in your e-mail so we can share with you our top stories!