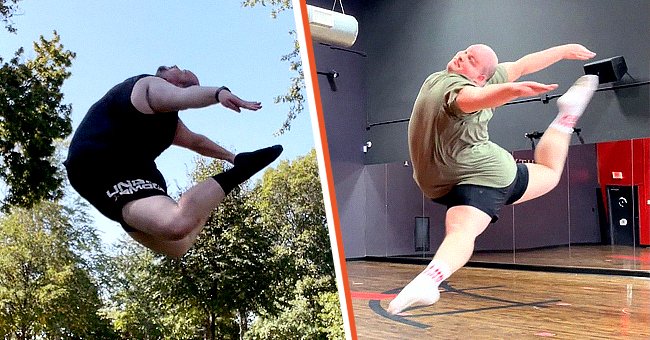 Instagram.com/erikcavanaugh
Plus-Size Dancer Breaks Stereotypes and Shows That Real Talent Comes in All Sizes
Erik Cavanaugh didn't care much about social media until it gave him a platform to be a voice of hope for body positivity and inclusivity in the world of dance.
Before becoming a famous dance icon on social media, Erik Cavanaugh did not give much attention to his Instagram profile. Although he posted now and then, the 27-year-old did not think much about it.
Today, he has thousands of supporters, many of whom drew inspiration and courage from him to pursue dance regardless of body image.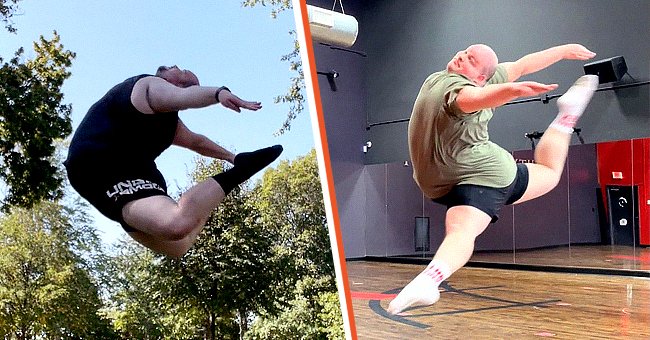 Erik Cavanaugh dances his heart out and breaks stereotypes in the dance community. | Source: instagram.com/erikcavanaugh
HIS DANCE BEGINNINGS
Cavanaugh's love for dance began at a young age. By 16, he started training and later moved from New York to Nashville.
In high school, he would perform in musicals, and in college, he would dance both solo and in groups. However, he did not think that he would one day become famous.
In 2016, Cavanaugh was included in the casting process for the hit television contest "America's Got Talent" and posted his short performance video on Instagram. In the blink of an eye, he became an overnight sensation.
GOING ON SOCIAL MEDIA
The New York Post featured him under the headline "Check out the moves on this curly ballet dancer," paving the way for other notable media outlets, such as Today and Huffington Post, to write about him as well. Cavanaugh shared:
"I never imagined myself in the limelight. I never really pursued the thought of being a well-known dancer or having a giant Instagram platform [...] I was gifted with this opportunity, so I decided to take it and run with it."
At present, Cavanaugh has over 250,000 Instagram followers and nearly half a million TikTok followers. His advocacy on his platform is for body inclusivity and diversity in the world of dance.
BODY DIVERSITY
The dancer regularly posts videos of his performances to mainstream music that instantly gains thousands to millions of views.
The fashion industry also has stereotypes among women of different sizes. Growing up on the heavier side, Bruna Lapinskas had difficulty finding clothes that she liked.
"I realized I had almost a duty to create a platform and a space for people who don't fit into the societal norms of a dancer, or even as a gay person," Cavanaugh said. "They now could have someone to reference or look to, to say, 'No, I can do this because Erik is.'"
Cavanaugh aims to break stereotypes among dancers and encourage others to use dance as a form of expression.
However, it seems that the world of dance isn't the only place where there are stereotypes for plus-sized people.
Previously, Bruna Lapinskas revealed that the fashion industry also has its lapses in making clothes fit for certain body types. Growing up on the heavier side, Lapinskas had difficulty finding clothes that she liked.
She also experienced discouragement because of her size. However, she later became a plus-size model and used her voice to raise awareness about size inclusivity and diversity.
Cavanaugh and Lapinskas are among those who have used their platforms wisely to help others step out of the dark. Hopefully, their stories inspire a more accepting attitude towards different crafts and the people who pursue them.
Please fill in your e-mail so we can share with you our top stories!