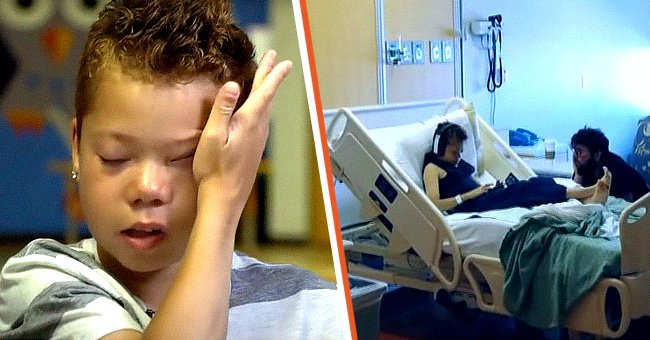 YouTube.com/CBS Evening News
Teacher Adopts Boy after Learning He Can't Attend School Because of a Grave Autoimmune Disease
A teacher was astonished to learn that one of his smartest, funniest, and studious students would not be returning after Thanksgiving in 2018. Resultantly, his curiosity piqued, and he decided to find out more details about the kid.
We often look up to our teachers, not only for knowledge but also to learn some of the most crucial life lessons. Our mentors often speak from experience and have a better perspective about life and its many challenges.
However, receiving tender love and care from a teacher can come as a huge surprise for a student. Something similar unfolded for 12-year-old Damien, whose teacher had begun to take an increased interest in his life outside of school.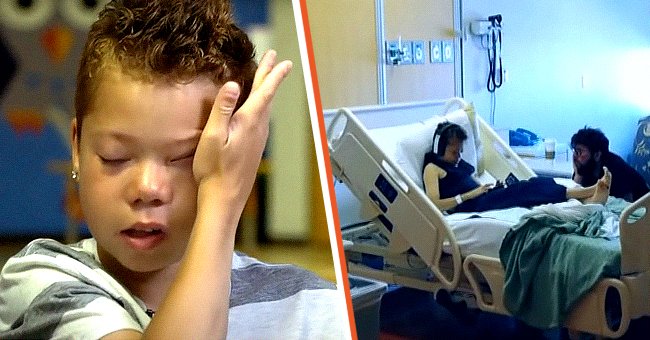 Damien's teacher and later his foster father, Lanning, pictured with him in the hospital. | Photo: YouTube.com/CBS Evening News
Finn Lanning taught math and science at AXL Academy in Aurora, Colorado. Damien happened to be one of his new students and had also studied a couple of elective courses with him. One day, he walked up to him with a piece of information.
Damien told his teacher that he would not be returning to school anymore after the Thanksgiving holidays in 2018. Because Lanning knew him a little bit, he decided to ask him the reason for taking such a decision.
As it turned out, the seventh-grader was suffering from an autoimmune disease called FSGS or focal segmental glomerulosclerosis, which had seriously affected his kidneys.
Damien told Lanning that he had spent the last four years in foster care. He was now moving into the hospital because the foster home couldn't meet his medical needs. Lanning knew he had to help the kid. Talking to People, he shared:
"I'd really thought a lot about this decision. I didn't want to be another person in a long line who'd made a commitment to him and then couldn't keep it. I wanted him to trust me and feel comfortable."
Soon afterward, Damien's kidneys were so badly damaged that he had to be placed on dialysis for at least 12 hours every day and required intensive care and a special diet. Lanning even set up a GoFundMe to cover his medical expenses.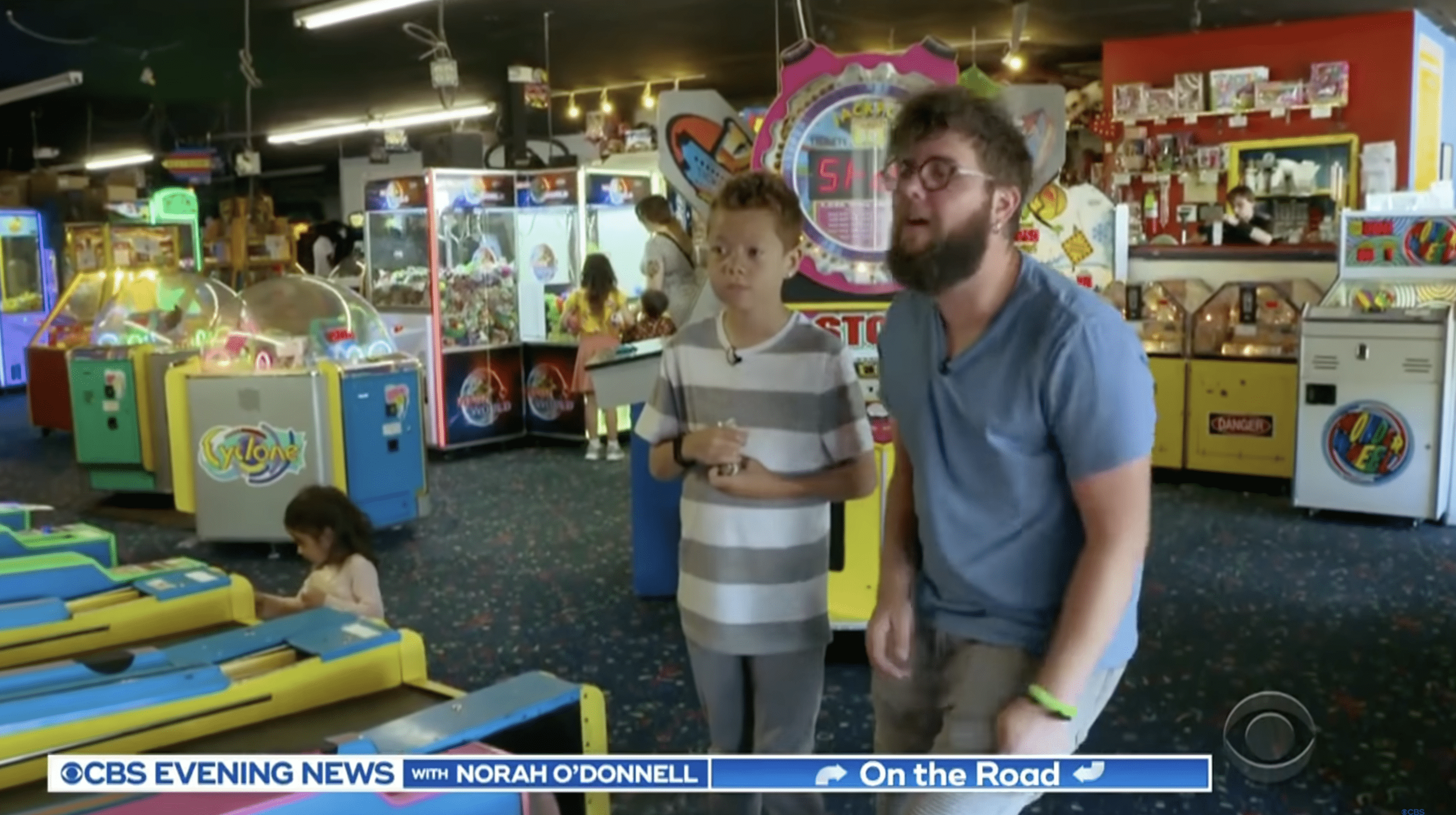 Damien enjoys playing sports and engaging in other fun activities with his foster father, Lanning. | Photo: YouTube.com/CBS Evening News
Lanning refused to leave Damien and paid weekly visits to him. He then discovered that Damien was in need of a kidney transplant, but without stable housing, he stood no chance of being on the donation list.
Even though the school teacher had no experience of being a parent on his résumé, he knew he had to help Damien. So without second thoughts, he applied to be his foster dad, and his request was approved in March 2020.
Thanks to Lanning, Damien was put on the donation list, and he received a kidney transplant in June 2020. However, he experienced complications with his autoimmune disease and had to endure two months of intense treatments.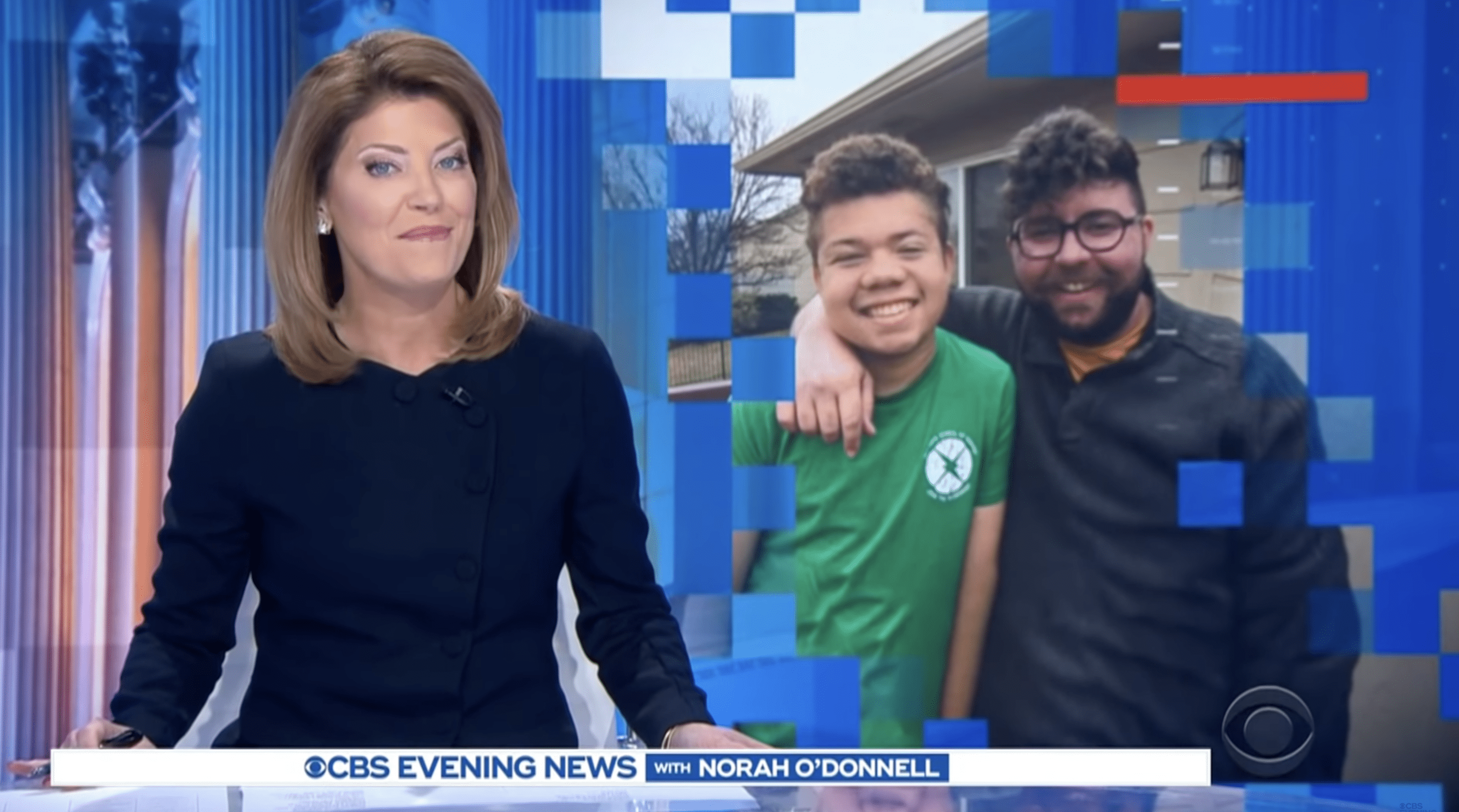 Damien pictured with his teacher and foster parent Finn Lanning. | Photo: YouTube.com/CBS Evening News
Fortunately, Damien was able to resume school in August 2020 and has been in remission since September. He also began cherishing swimming, sports, and cooking sessions with his beloved teacher and foster father. He told People:
"You kind of lose hope after a while when you're living in the hospital. But now I can settle in, go to school, make friends, and live a good life."
As for Lanning, he couldn't be happier after accepting Damien into his life and seeing the world through his eyes. While he had never expected such a drastic change, he said that he was glad things turned out the way they did.
Please fill in your e-mail so we can share with you our top stories!
The information in this article is not intended or implied to be a substitute for professional medical advice, diagnosis or treatment. All content, including text, and images contained on news.AmoMama.com, or available through news.AmoMama.com is for general information purposes only. news.AmoMama.com does not take responsibility for any action taken as a result of reading this article. Before undertaking any course of treatment please consult with your healthcare provider.