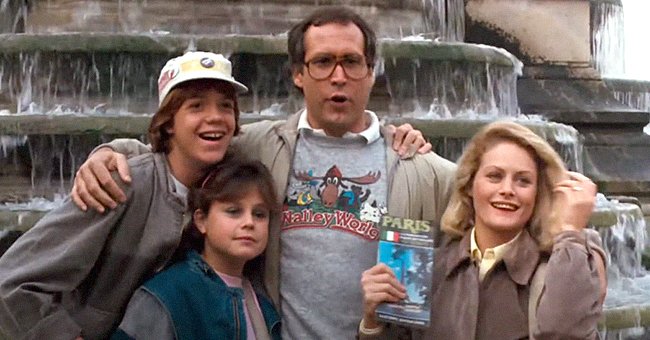 youtube.com/Movieclips
Child Star Dana Hill's Diabetes Ended Her Sport Career and Caused Her Death in the 90s at 32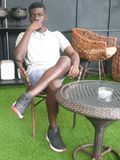 In death, Dana Hills remains a source of inspiration to many going through difficult situations. She fought for a career as an actress despite being diagnosed with diabetes at age ten, inside her inspiring life.
American Actress Dana Hill is one outstanding entertainer who will always be remembered in Hollywood for her memorable roles. She acted as Audrey Griswold in the comic movie "National Lampoon's European Vacation."
Although she was very talented, her stay in the entertainment industry was cut short following her ill health and demise. Let's take a look at the life of the star.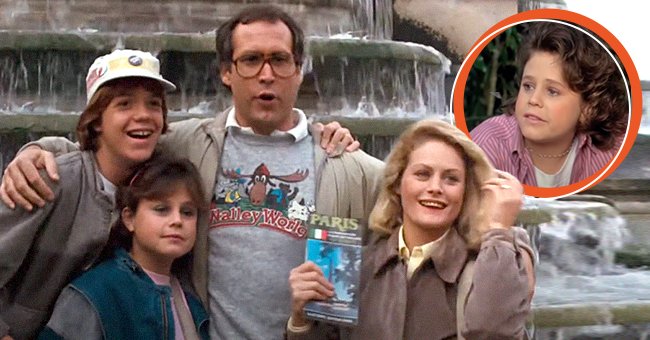 Actress Dana Hill and co-stars in a scene of "National Lampoon's European Vacation," 1985 | Photo: youtube.com/Movieclips
DANA HILL'S LIFE AS AN ASPIRING ATHLETE
Born on May 6, 1964, as Dana Lynne Goetz in a suburb of Los Angeles, California, the late renowned actress was not only good at taking up acting roles; she was also equally good in sports during her young age.
According to a 1982 article, at the age of ten, Hill was already placed third nationwide in the 880 yard run and fourth in the mile run.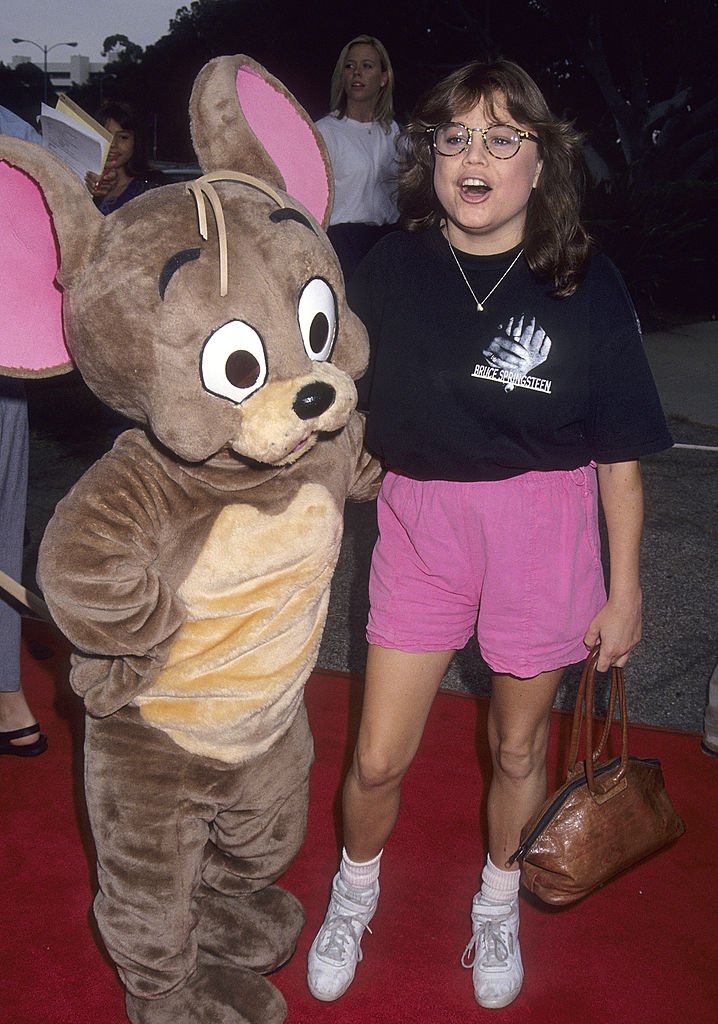 Actress Dana Hill attends the "Tom & Jerry: The Movie" Westwood Premiere on July 24, 1993. | Photo: Getty Images
THE START OF DANA HILL'S HEALTH COMPLICATIONS
Sadly her chances of pursuing a career in the sports industry came to an abrupt end when she was ten years old. At that age, young Hill was diagnosed with type one diabetes after she collapsed on the tracks.
Her growth was greatly affected, causing lifelong health complications, and she let go of what could have been a promising future as an athlete.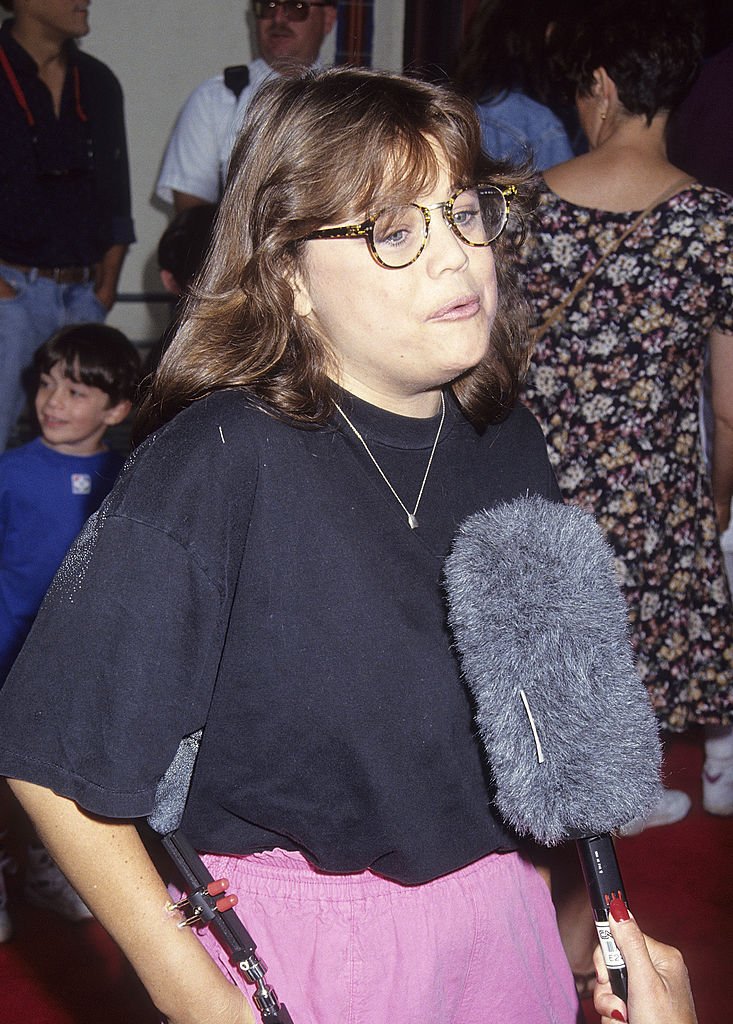 Actress Dana Hill attends the "Tom & Jerry: The Movie" Westwood Premiere on July 24, 1993. | Photo: Getty Images
At such a young age, battling diabetes was a very traumatic experience for Hill. She fell ill and was hospitalized multiple times, and adapted to her daily insulin dose and sugar-free diet.
Hill's poor health also inhibited her physical growth. Her father once revealed that his daughter was not when Hill's teammates appeared to be getting taller and stronger. He said the prognosis meant that she would not grow anymore, and it stopped her athletic career.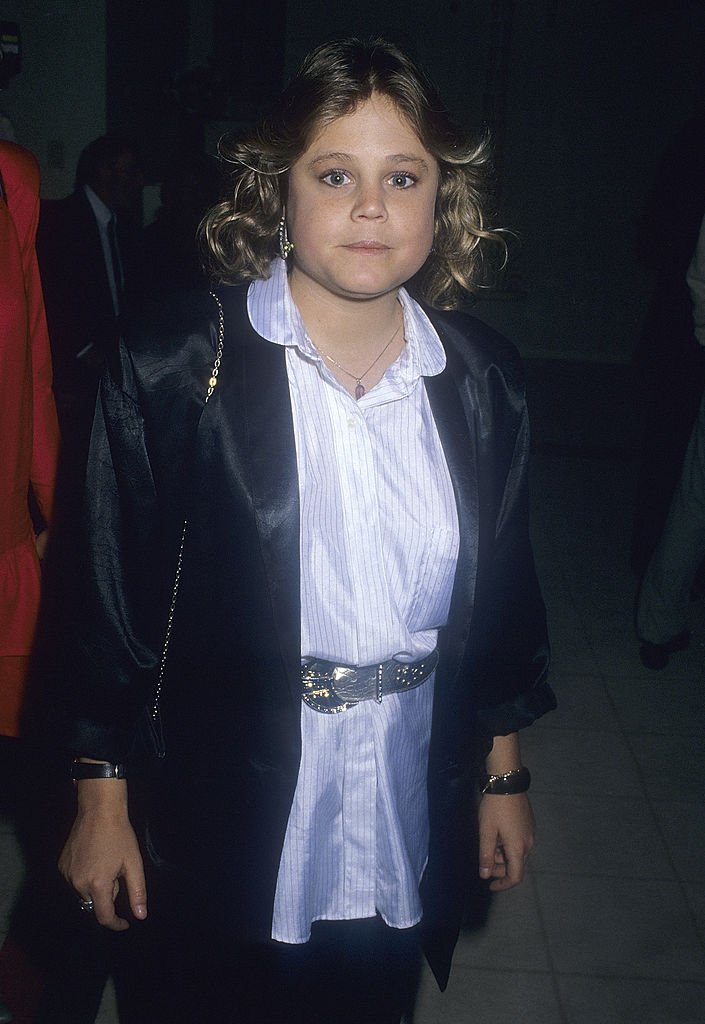 Actress Dana Hill attends the Centre Theatre Group's Opening Night Production of "Sleuth" - After Party on July 6, 1988. | Photo: Getty Images
DANA HILL LOOKS FOR AN ALTERNATIVE
For Hill, a future as an athlete was impossible. However, she decided to try out something else. Utilizing her faith and strength, Hill delved into the acting industry as a teenager.
Her parents strongly discouraged her, with her father noting that acting was too hard on kids; however, Hill did not care and went for it.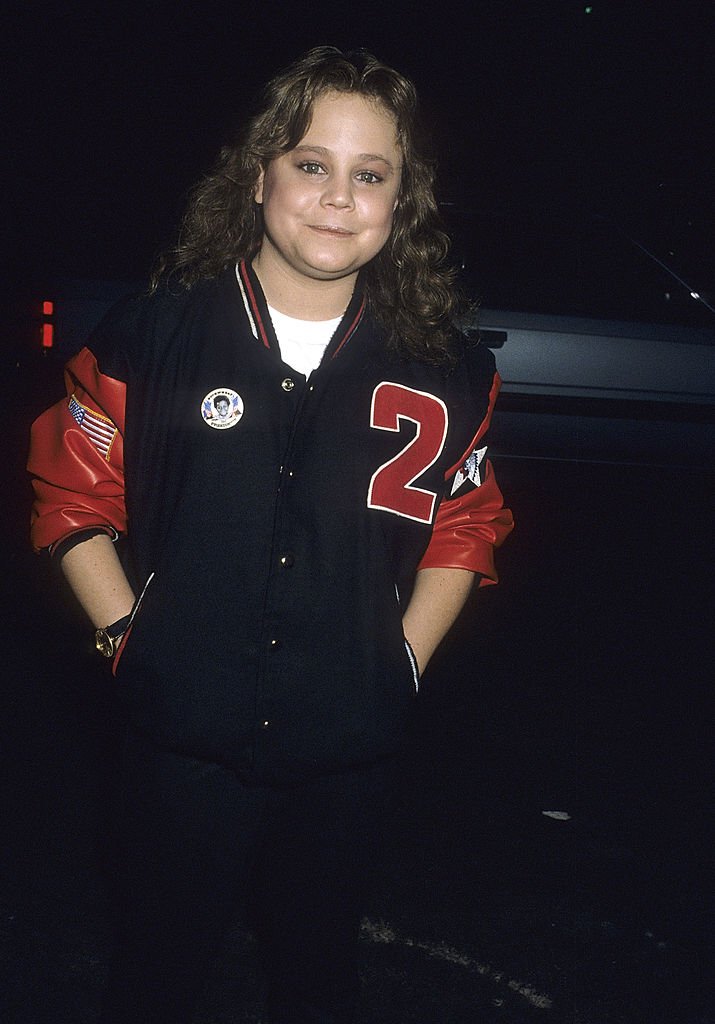 Actress Dana Hill attends Young Artists United's One-Year Anniversary Celebration on April 29, 1987. | Photo: Getty Images
JOURNEY TO GREATNESS
She took up her mother's maiden name, "Hill," as her professional acting name. Having a commercial director for a father, the actress easily landed her first job in 1973 for a YMCA TV commercial.
Within six years, Hill had filmed six commercials and landed a spot on the "The Paul Williams Show." All through, the actress's mother, Sandy, helped her through the commercials and guest spots.
The complications of Hill's diabetes became more severe and filming movies on set became very tasking.
DANA HILL'S CAREER
Next, Hill decided to find her path, and with positivity and efforts, she landed a role in 1981's "Fallen Angel." In the movie, the actress starred as a child, targeted by a pornographer. Hill's outstanding performance earned her a Best Actress win at the Youth in Film Awards.
The following year, the star was featured in the movie "Shoot the Moon." 1982 was a great year for Hill. After acting in "Shoot The Moon," she was featured on stage in the live NBC Theatre presentation of "The Member of the Wedding."
Apart from landing movie roles, Hill also got invited to appear on popular T.V. shows. The "Picnic" star made a guest appearance on the famous television show "Family" and also bagged a major role in "The Two of Us."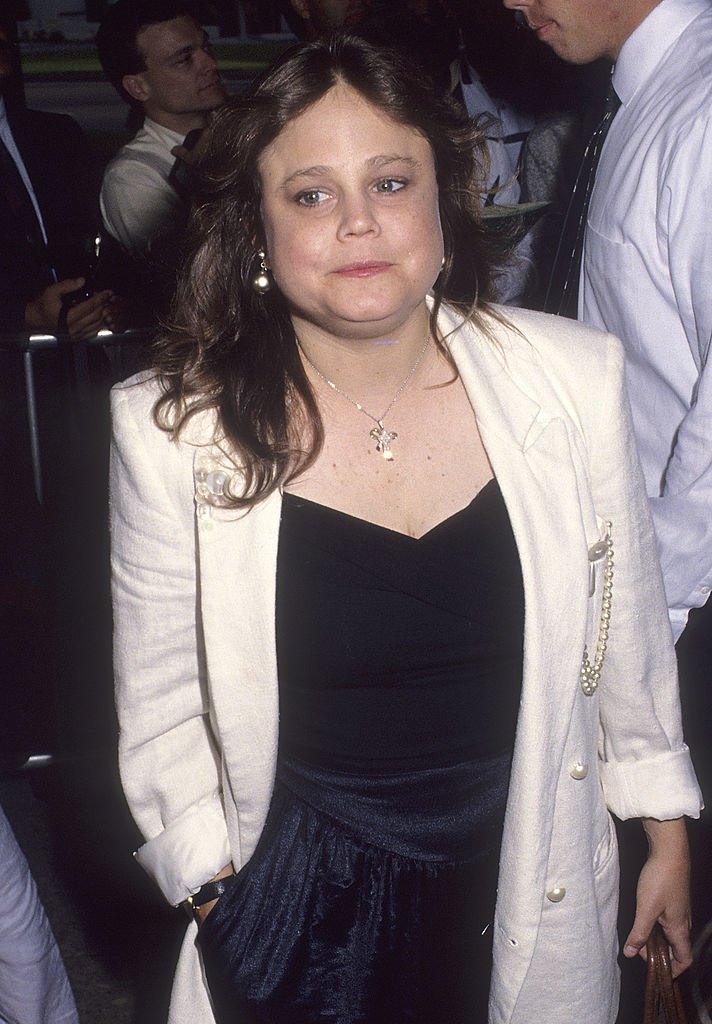 Actress Dana Hill attends the "Alien 3" Century City Premiere on May 19, 1992. | Photo: Getty Images
Within a short period, Hill, who had given up a future career in sports, was on the road to becoming one of the top actresses in Hollywood. Her efforts were applauded, recognized, and rewarded accordingly.
The late actress starred in "Picnic," which won her the 1986 Los Angeles Drama Critics Circle Award as the best-featured actress. Other productions she made appearances in were "Cross Creek," "The Fall Guy," "Magnum, P.I.," and "Steel Magnolias."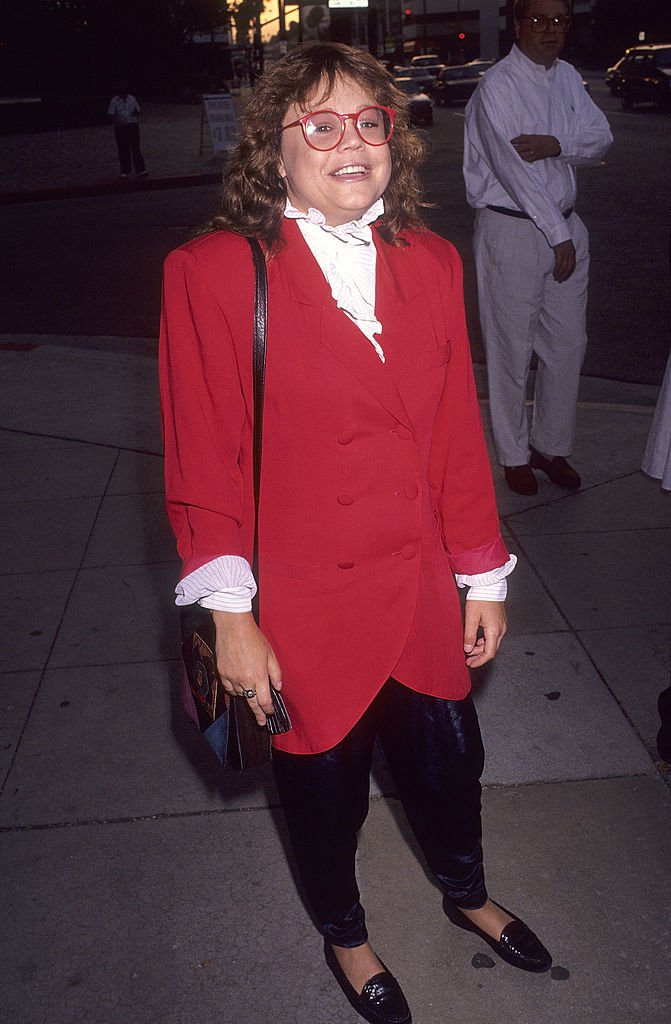 Actress Dana Hill attends the "M. Butterfly" Opening Night Play Performance on July 3, 1991. | Photo: Getty Images
DANA HILL'S FAMILY
Apart from her father, Hill had relatives who were celebrities and into showbiz. Five of her uncles ventured into various aspects of films.
Her great-uncle was the vice president of 20th century Fox and eventually became an independent producer. Hill's younger brother Daniel also had an entertainment niche. At that time, he was on the verge of appearing in T.V. commercials.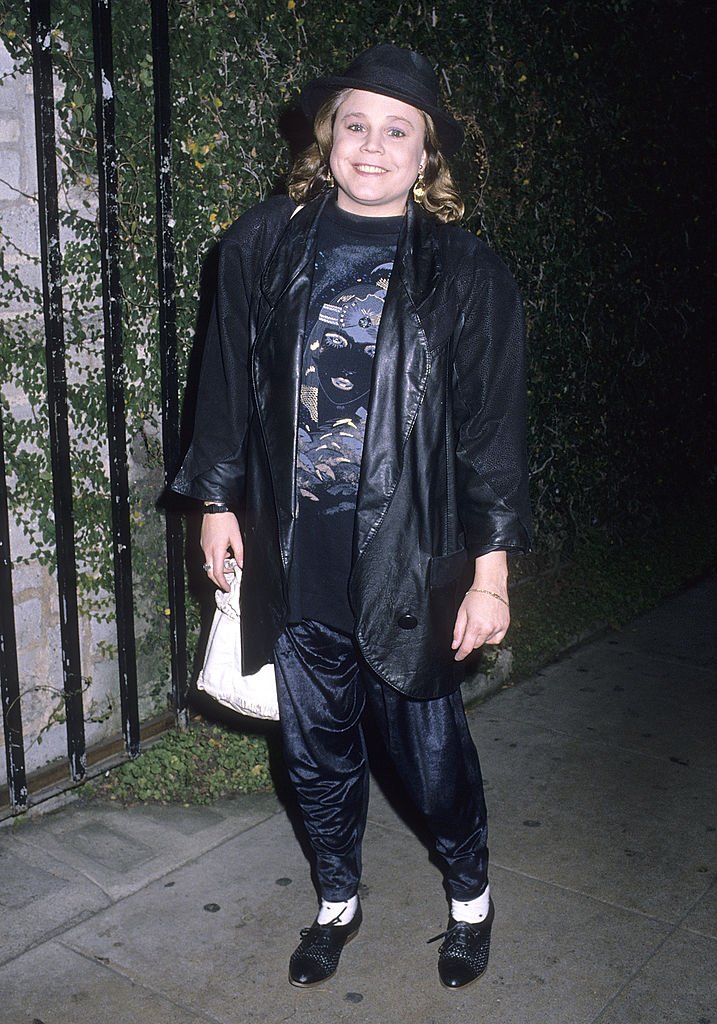 Actress Dana Hill attends a performance of the play "Hurlyburly" on December 1, 1988. | Photo: Getty Images
EFFECTS OF HILL'S YOUTHFUL LOOKS
As everyone knew, Hill looked younger than her age, and even though it was an advantage in the movie industry, it often caught the attention of the police. Hill once revealed that she was occasionally stopped on the highway by the police because she looked too young to drive.
However, she said they always felt embarrassed after she revealed her age. Hill's appearance also gave her the liberty to date boys between the ages of 16 and 17. Her mother believed that it would take a very special man to marry her daughter.
Sandy said Hill had a mind of her own and knew where she was headed career-wise. Also, she said her daughter had no intention of competing with teenage "nymphets" on or off the screen.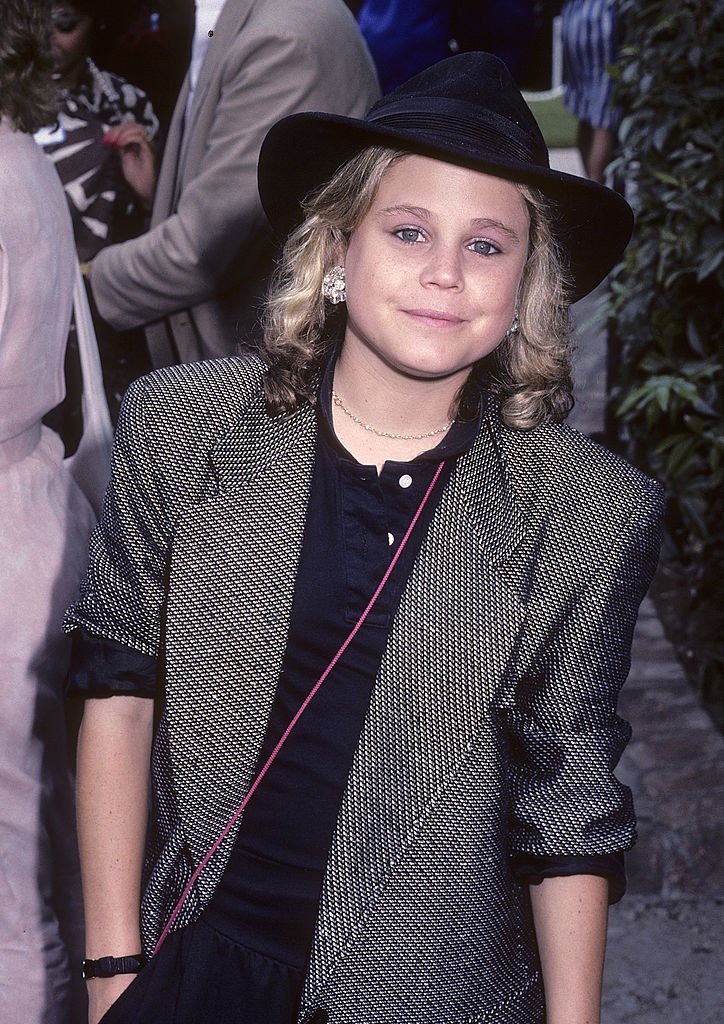 Actress Dana Hill attends the 11th Annual Fundraiser Brunch for the Santa Monica-UCLA Medical Center's RapeTreatment Center on September 29, 1985. | Photo: Getty Images
THE LATTER DAYS OF HILL'S CAREER
The icon's career began to take a downward spiral in the mid-1980s. The complications of Hill's diabetes became more extreme, and filming movies on set became very tasking.
Despite her predicament, Hill found a way to keep being involved in the movie industry. Rather than go on sets, the "Shoot The Moon" actress began accepting voice-over roles in television programs and animated movies.
Her voice was heard in "The Movie," "Good Troop," "Duckman: Private Dick/Family Man," "Tom and Jerry Kids," "What a Mess," and "Scrappy."
Actress Dana Hill attends the Childhelp USA's 25th Annual Woman of the World Awards Luncheon on May 25, 1989. | Photo: Getty Images
DANA HILL'S LAST DAYS
In early 1996, Hill's illness grew even worse, and it was very evident to her friends and colleagues. In May 1996, she slipped into a diabetic coma, and the following month, she suffered a paralytic stroke.
Sadly, on July 15, 1996, Hill peacefully passed away in a hospital in Burbank, California. She was 32. She will always be remembered for her talent and impact in sports and the entertainment industry.
Please fill in your e-mail so we can share with you our top stories!