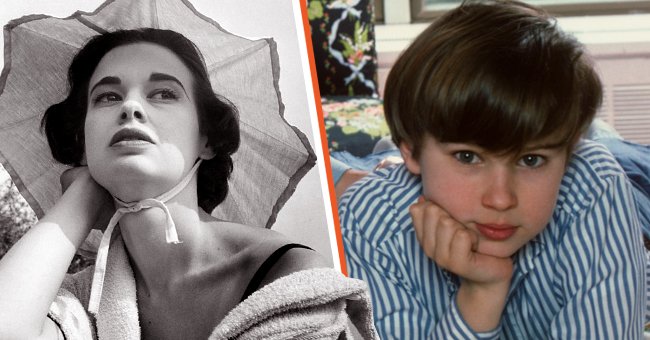 Getty Images
Gloria Vanderbilt Witnessed Her Son Sitting on a Balcony's Edge Moments before His Life Ended
Gloria Vanderbilt was arguably one of the strongest women in Hollywood. The actress lived through unimaginable tragedies, including her son's death, and emerged unscathed.
Actress Gloria Vanderbilt was no ordinary woman. At eighteen months, she became an heiress to a large fortune. Before 10, she was the subject of one of the biggest custody trials of all time, dubbed "trial of the century."
And before her 16th birthday, the beautiful heiress had traveled halfway across the world in her mom's company. Nothing could have prepared her for the bleak future that awaited her in adulthood.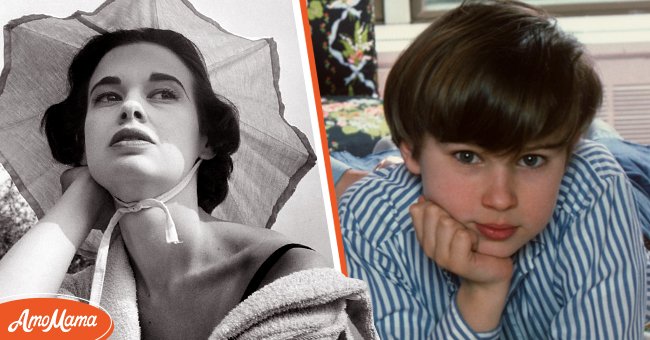 A picture of actress Gloria Vanderbilt [left]. A picture of Gloria's son, Carter Vanderbilt Cooper | Photo: Getty Images
From her son's death from suicide to surviving four short-lived marriages, Gloria Vanderbilt remained a fighter throughout her life.
Her resilience and her surviving kids motivated her to keep pushing against all hardships. Each of her children played a role in making her the legendary socialite the world would always remember.
HOW MANY KIDS DID GLORIA HAVE?
Gloria had four children. Her two oldest sons, Leopold Stanislaus Stokowski and Christopher Stokowski, came from her second marriage to Leopold Stokowski, which ended in divorce in 1955.
She also had two sons, Carter Vanderbilt Cooper and Anderson Hays Cooper, with a fourth husband, Wyatt Emory Cooper. Following Wyatt's death in 1978, Vanderbilt raised her children as a single mom.
LOSING A SON
On July 22, 1988, Gloria experienced one of her darkest moments when she witnessed the death of her son, Carter. According to reports, the then-23-year-old plunged to his death from the family's 14th-floor penthouse in a deliberate suicide.
He landed in an alley between the 10 Gracie Square building and a walkway near the East River at about 7 p.m. Officers confirmed the Princeton graduate left no suicide note before plunging to his death, resulting in unanswered questions.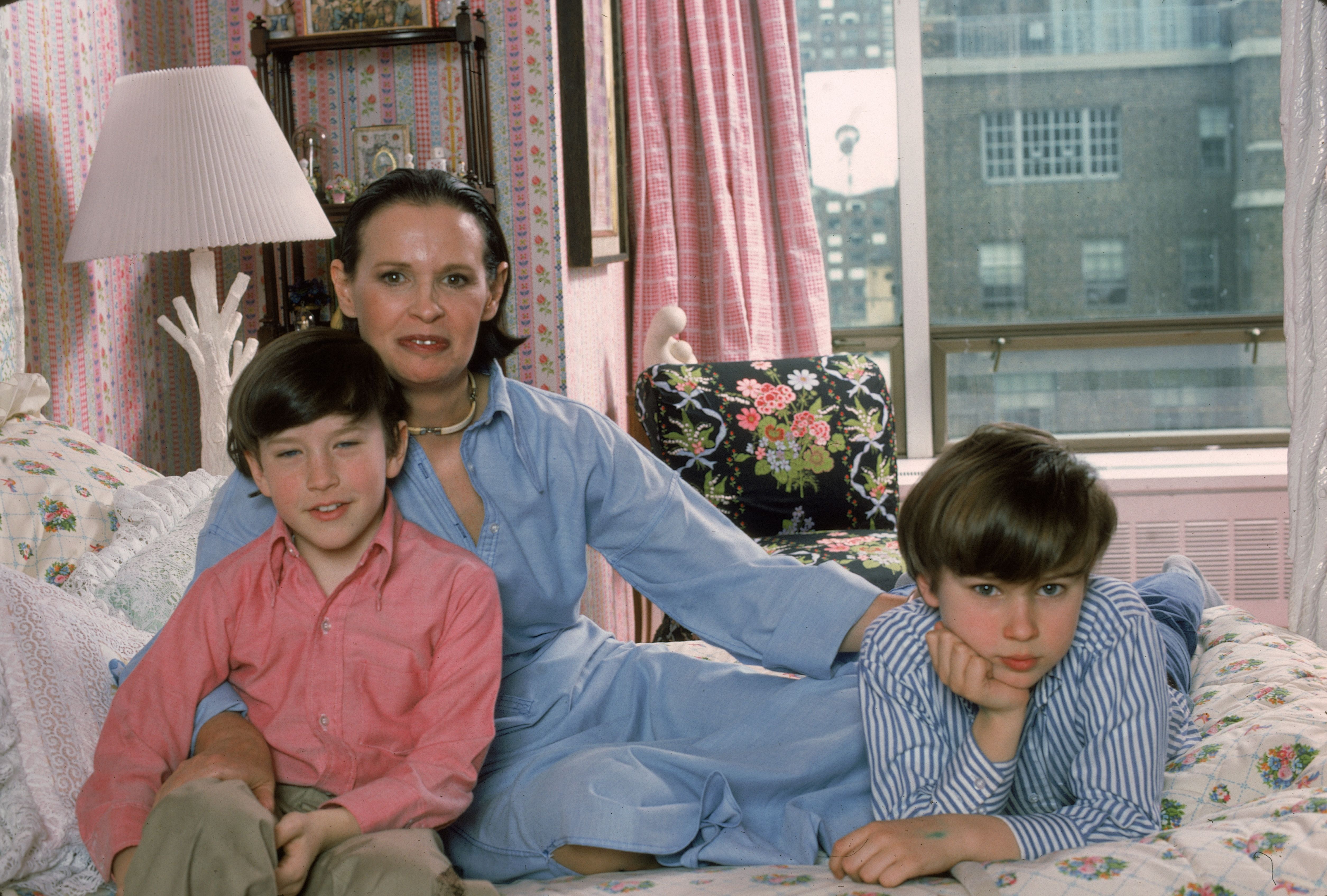 Anderson Cooper and Carter Vanderbilt Cooper with their mother Gloria Vanderbilt on Gloria's bed in their NY apartment, 1976 | Photo: Getty Images
SECONDS TOO LATE
While the loss was almost unbearable for the heiress, the circumstances were even harsher as she arrived at the penthouse terrace just in time to see him throw himself down.
Gloria described his precision as that of a gymnast, which made it obvious he pre-contemplated the move. Sadly, the icon noticed him looking agitated moments prior but never imagined such an ending.
CNN's Anderson Cooper, Gloria's youngest son, recalled his mom going in to check on the 23-year-old on occasions throughout the day as he lay in solitude.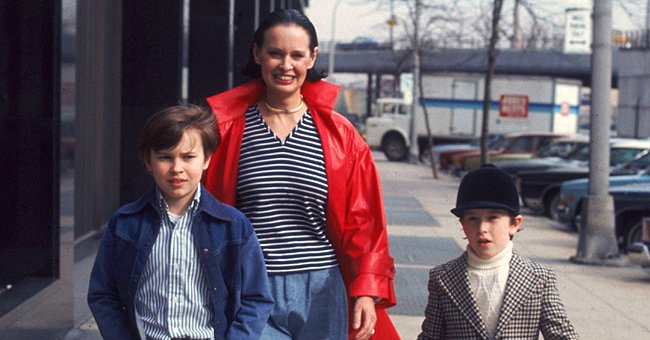 Gloria Vanderbilt and her two sons, Carter Vanderbilt Cooper and Anderson Cooper in New York in March 1976 | Photo: Getty Images
Before plunging to his death, Carter took a walk around the house, beginning from his mom's room, as if to say goodbye. Confused, the actress followed him around until he ended up sitting at the edge of a balcony.
As realization struck her, she pleaded with her son to make his way back inside to no avail. Seconds before she could reach him, Carter threw himself down and hung onto the ledge for a few seconds before letting go.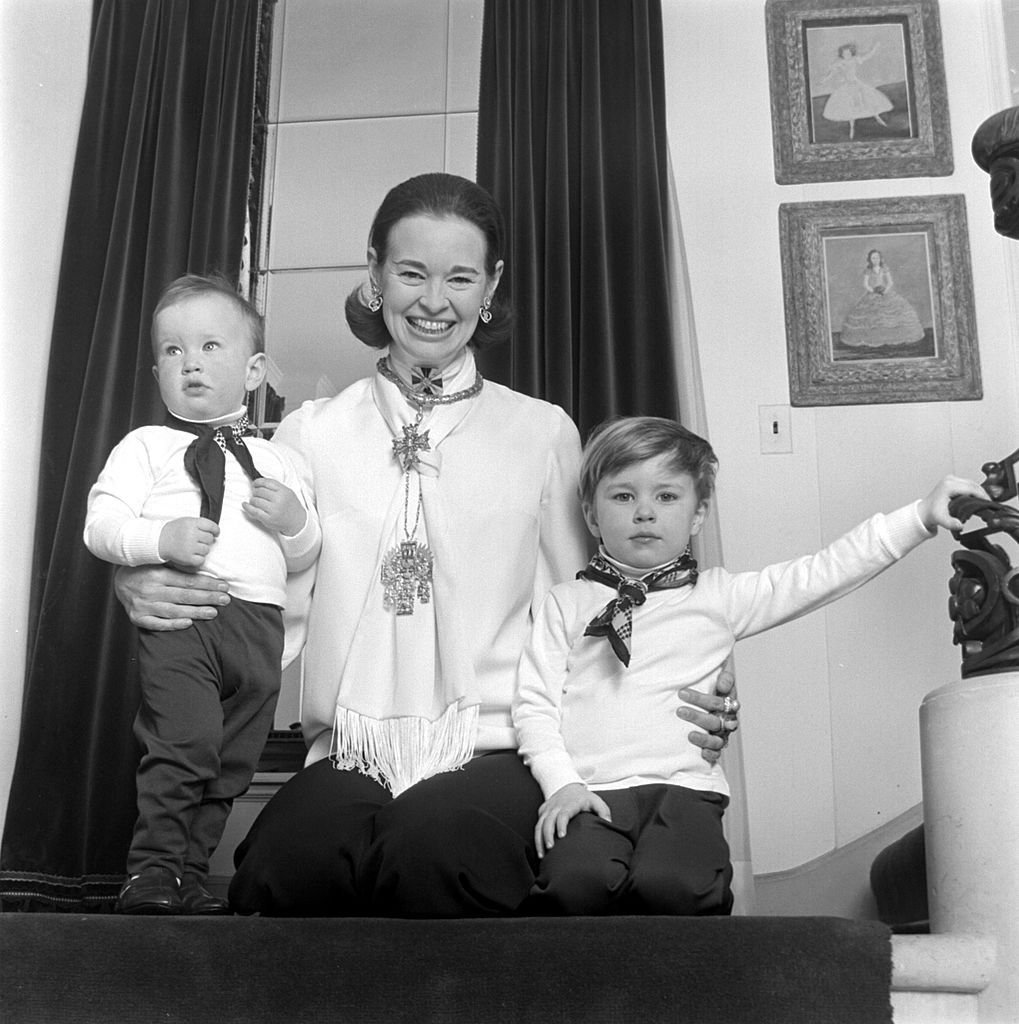 Gloria Vanderbilt poses for a portrait session with her sons Anderson Cooper (L) and Carter Vanderbilt Cooper (R) in their home in circa 1969 in Southampton, Long Island, New York | Photo: Getty Images
WHAT DROVE CARTER TO THE EDGE?
Several acquaintances, including his brothers, described Carter as gentle, which made the violent circumstances of the death incomprehensible.
Over the years, many have wondered what led the promising young man to take his own life. Before his death, the young man went through some life challenges, which affected his mental health.
Carter reportedly broke up with his girlfriend around that time, just after graduating college. Following the tough phase, he became a shadow of his old self until he fell into depression.
Not long afterward, he began seeing a therapist. Anderson recalled noticing his elder brother's distracted and chaotic state in the months leading to his death.
The picture admittedly left him worried and scared, but the CNN news anchor was positive Carter would get better after seeing a therapist. Unfortunately, he learned his brother had not completely opened up to his therapist after his passing.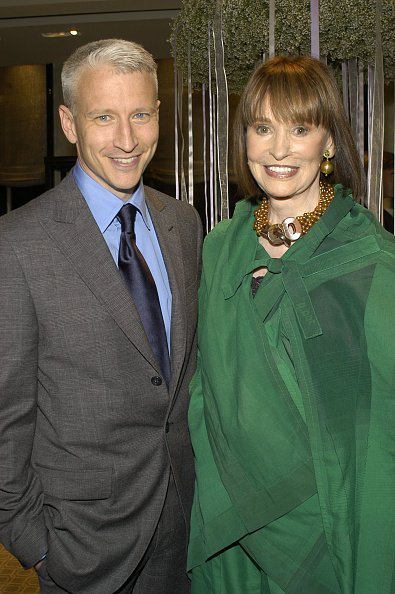 Anderson Cooper and Gloria Vanderbilt at Tiffany Store in New York, New York, United States | Photo: Getty Images
COPING WITH THE LOSS
Witnessing her son's suicide was more than she could handle, but Gloria was determined to stay strong for her remaining kids.
In a 2016 interview, the mother of four opened up about the agony of coping with the loss of a son to suicide. One of her biggest regrets was not having closure with her late son before his passing.
Afterward, special family moments like Christmas never felt the same again. After living in grief for years, the author discovered an effective way of coping with the loss.
She realized the more she let people talk about him, the more she grew accustomed to the fact that he was gone forever but would never be forgotten.
Talking about her lost son proved people did not forget him, invariably bringing him closer to her heart and keeping him alive in everyone's heart.
ANDERSON'S STRUGGLES
Anderson also had a tough time coping with his brother's loss. At first, he attempted to keep himself from mentioning his name as a means of subduing his grief.
However, with the help of his mom, whose strength inspired him daily, the 54-year-old learned to cope as well. The broadcast journalist admitted his brother's death drew him closer to his mom, cementing their bond until her death from cancer in 2019.
GLORIA'S RELATIONSHIP WITH HER SONS
As a mother of four who shared her kids with two men, the heiress had difficulty keeping her sons together, especially as a single mother.
But she managed to pull it off seamlessly, resulting in three adult sons excelling in their respective fields while managing their own families.
Anderson, who grew up to become a renowned CNN anchor, had a special relationship with his mom, being the last of the brood.
His brother, Stanislaus Stokowski, also grew up in the spotlight like the rest of his family. The 71-year-old remained close to his mom until her death and graced several public events in her company.
Unlike her other kids, Gloria's second son, Christopher Stokowski, had a more complicated relationship with her. He reportedly remained estranged from her and his siblings for decades and led a life away from the public.
The National Suicide Prevention Lifeline is 1-800-273-8255. Other international suicide helplines can be found at befrienders.org.
Please fill in your e-mail so we can share with you our top stories!
The information in this article is not intended or implied to be a substitute for professional medical advice, diagnosis or treatment. All content, including text, and images contained on news.AmoMama.com, or available through news.AmoMama.com is for general information purposes only. news.AmoMama.com does not take responsibility for any action taken as a result of reading this article. Before undertaking any course of treatment please consult with your healthcare provider.