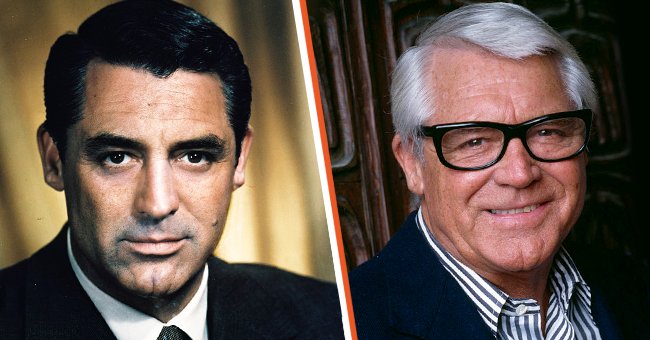 Getty Images
Cary Grant 'Dressed up like a Woman' When He Had 1st Date with Hollywood Starlet Jackie Park
Late Actor Cary Grant was a Hollywood leading man in the 1930s. Notably, his love life suffered dearly because of childhood traumas that led to a toxic pattern later in his adult life.
In the book titled "West of Eden: An American Palace," Actress Jackie Park, real name Mary Scarborough, revealed she casually went out on dates with Cary Grant.
She shared that he was dressed up like a woman on their first date, detailing that Grant wore a silk blouse and velvet pants paired with gold lame shoes.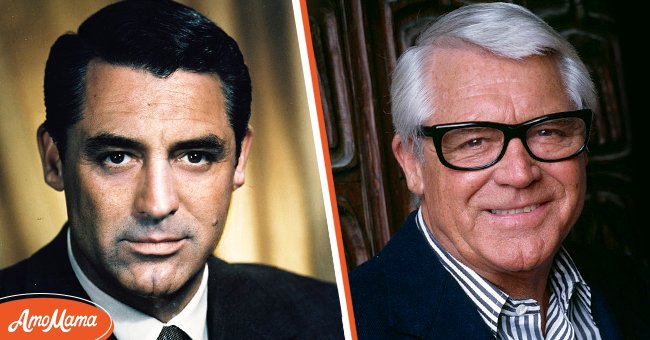 Pictured: Actor Cary Grant poses for a headshot in 1945 | Photo: Getty Images
SECRET LIFE
He reportedly had a feminine dress sense in a single stream of recollections. A documentary titled "Women He's Undressed," about celebrated Costume Designer Orry-Kelly, claims Grant had a secret life with men.
Over nine decades ago, the future screen legend reportedly shared a Greenwich Village love nest with the Australian costume designer who went on to win three Oscars.
Kelly's book titled "Women I've Undressed" paints a vivid picture of Grant emerging as an ambitious young immigrant who managed to reinvent himself. He ended up suppressing his true self in a homophobic industry.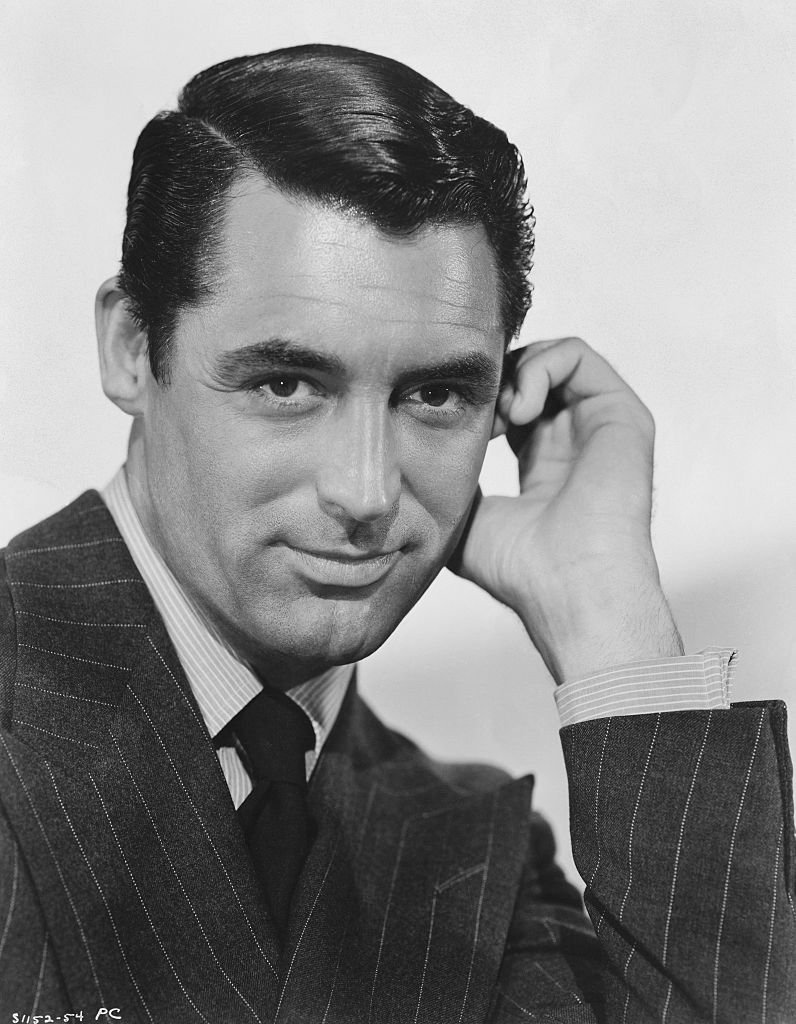 Pictured: An undated portrait of Englishman Cary Grant | Photo: Getty Images
The documentary's Australian director, Gillian Armstrong, told Out Magazine one time that there was pressure for individuals to live under pretenses to fit in. He said:
"There was such a pressure to conform to what was considered an ordinary, normal life."
Armstrong hinted at Grant's failed four marriages to women and compared him to Kelly's refusal to hide his sexuality with a fake marriage.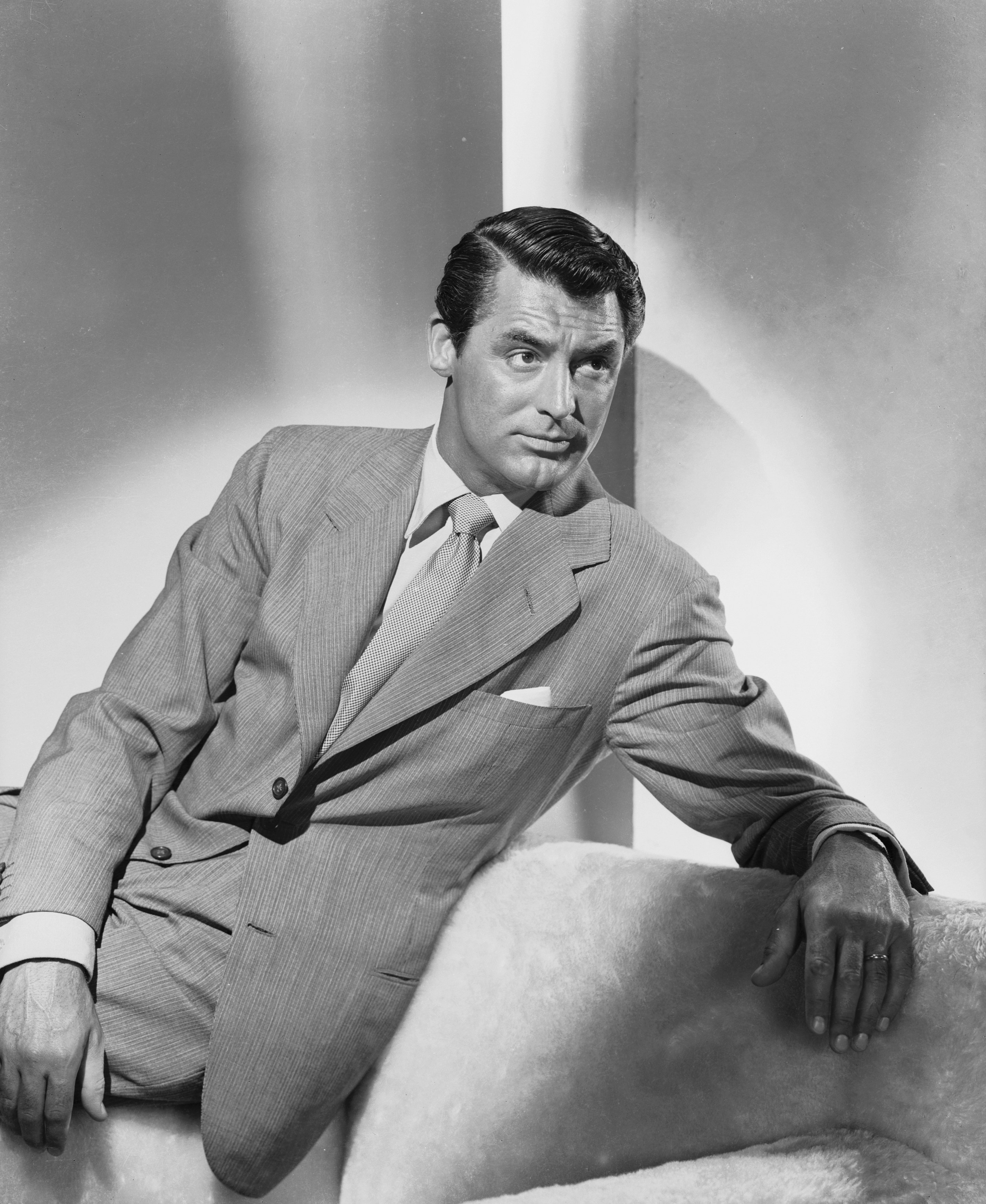 Pictured: British star Cary Grant born Archibald Leach in Bristol | Photo: Getty Images
Kelly writes in his memoir that he had met struggling performer Archibald Leach who later changed his name to Cary Grant in 1931. At the time, Grant had been evicted from a boarding house for nonpayment.
He then turned up at Kelly's artist's studio at 21 Commerce St. in the West Village with a tin box that consisted of all his worldly possessions and moved in with him.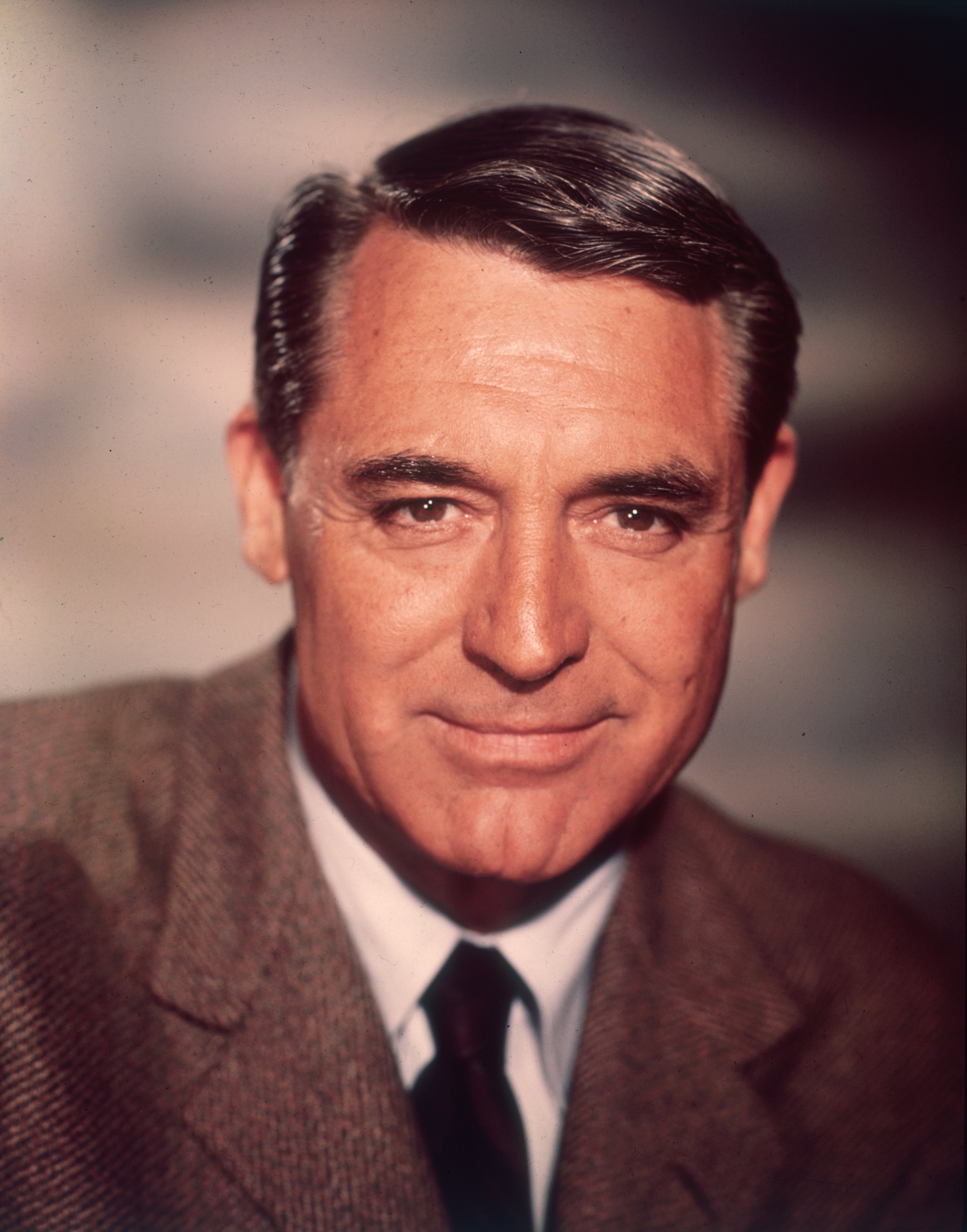 An undated image of American actor Cary Grant who starred in Hitchcock films | Photo: Getty Images
Film Historian William J. Mann said in the doccie that it was a city of bachelors, arguing that the two were a couple while adding:
"You were surrounded by men who were openly living in ways you couldn't imagine back home."
Kelly's memoir and documentary chronicle his on and off relationship with Grant for over thirty years. While he alluded that Grant was his lover, he also left a clear impression of someone whose heart was broken many times.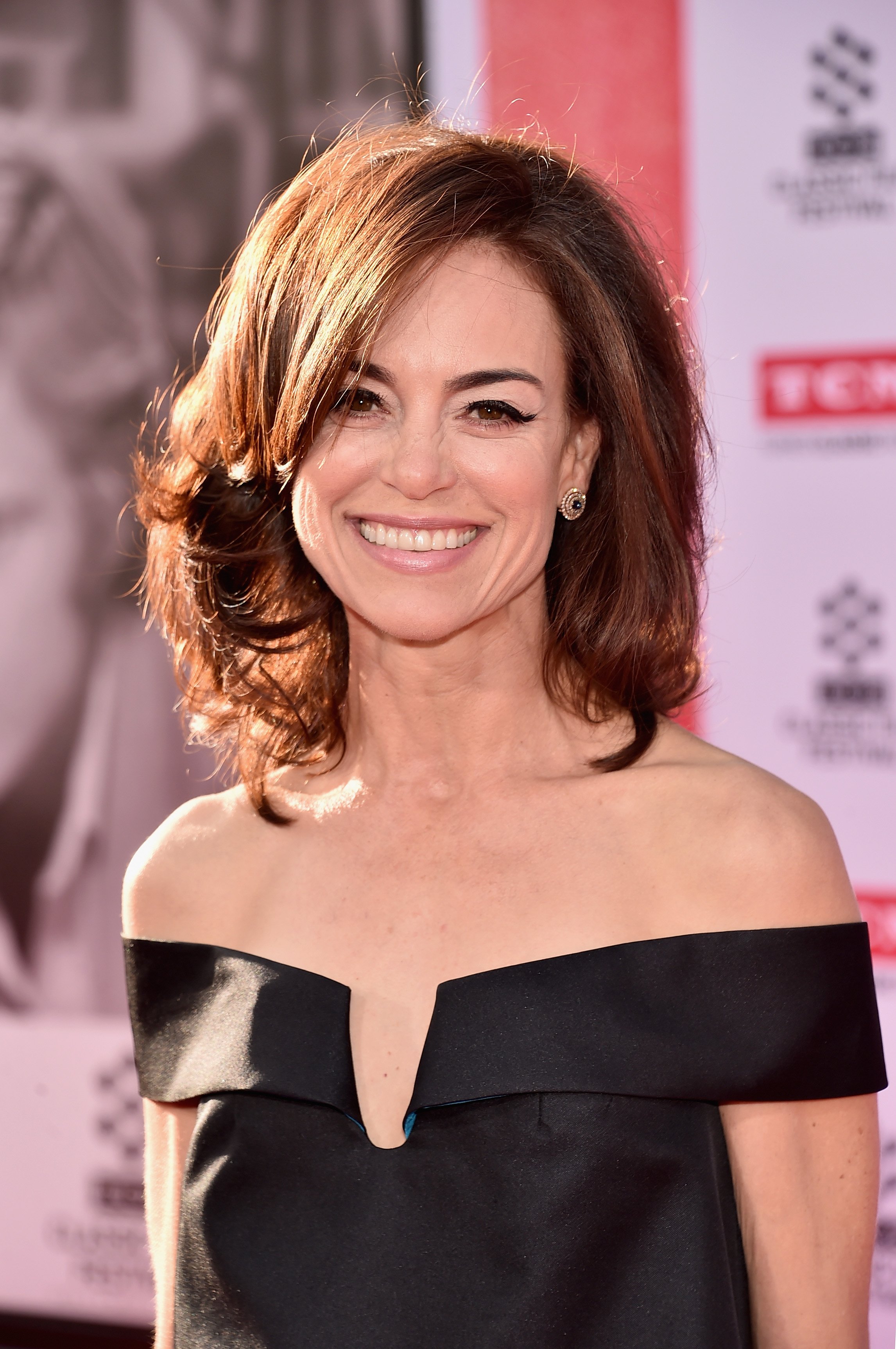 Actress Jennifer Grant attends "All The President's Men" premiere during the TCM Classic Film Festival 2016 Opening Night on April 28, 2016 in Los Angeles, California | Photo: Getty Images
DAUGHTER BELIEVES OTHERWISE
In contrast, Grant's only child, Jennifer Grant, dismissed claims that her father was gay. In her memoir, "Good Stuff," she writes that while there are intriguing misconceptions about her dad, she will leave these misconceptions to themselves.
The main parts of her book explored Grant's position as a retiree and a loving father instead. However, she did address some of Tinseltown's whisperings about her father's orientation but did not go into specifics.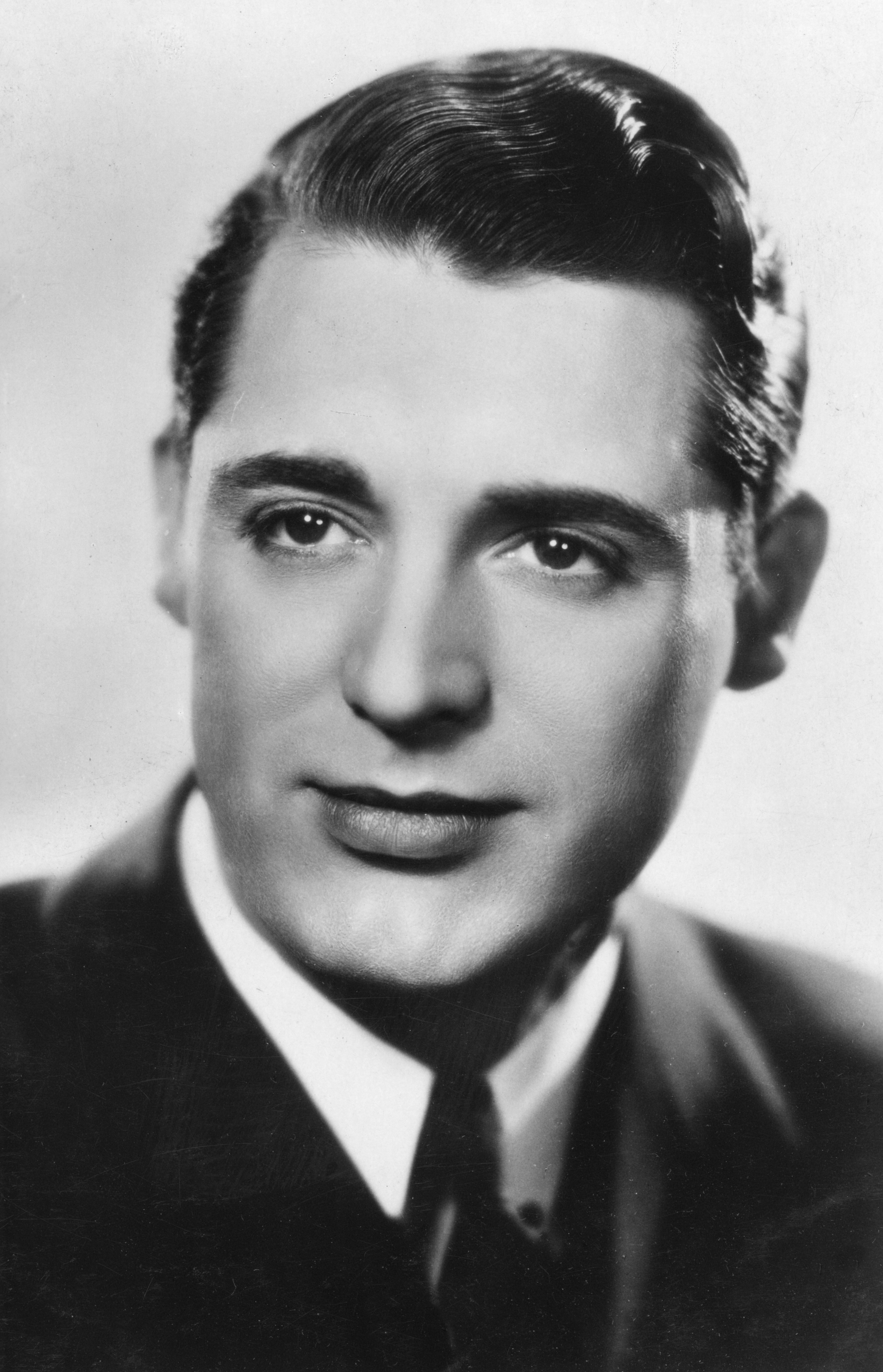 Pictured: A portrait of the "North by Northwest" star Car Grant between 1931-1936 | Photo: Getty Images
Once again, Jennifer disregarded the suggestion saying it is ludicrous but understandable, stating she could not blame men for wanting her dad, adding:
"And wouldn't be surprised if Dad even mildly flirted back. Dad somewhat enjoyed being called gay. He said it made women want to prove the assertion wrong."
Still, Jennifer was quick to hint that her father was not exclusively heterosexual, noting she does not fully know whether or not he experimented sexually.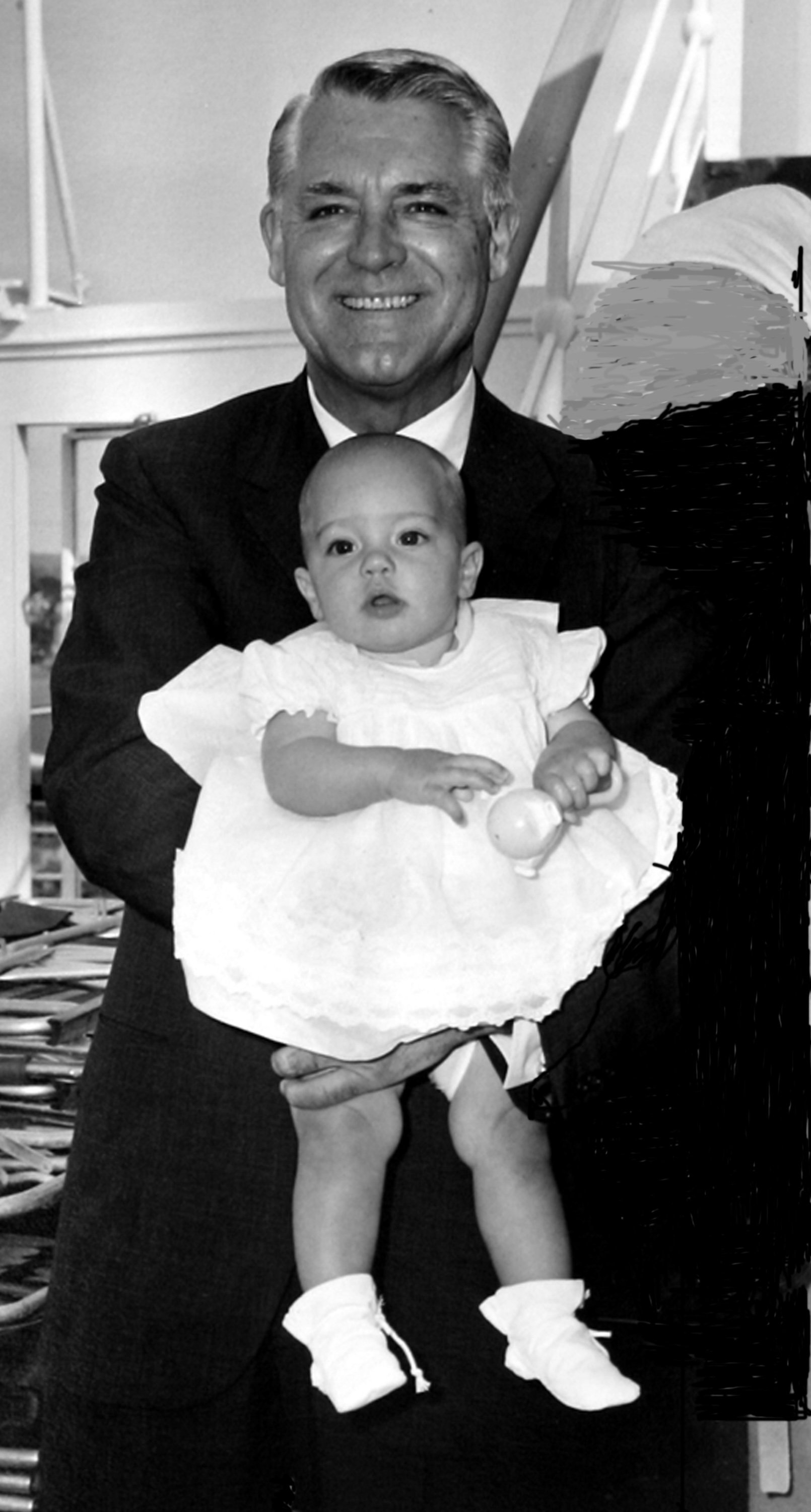 Cary Grant posing with his baby daughter Jennifer Grant in 1966 | Photo: Getty Images
BEING A DAD
Jennifer recalled her dad as a dedicated parent in an interview with Closer Weekly. Grant shares his daughter with former wife Dyan Cannon, whom he was married to from 1965 to 1968.
The former couple welcomed their child in 1966, and her birth turned his world around for the better. He retired from acting to help raise her. The devoted dad once said this about his daughter:
"Jennifer is my greatest production. She's the most winsome, captivating girl I've ever known. We have an honest relationship. We level with each other."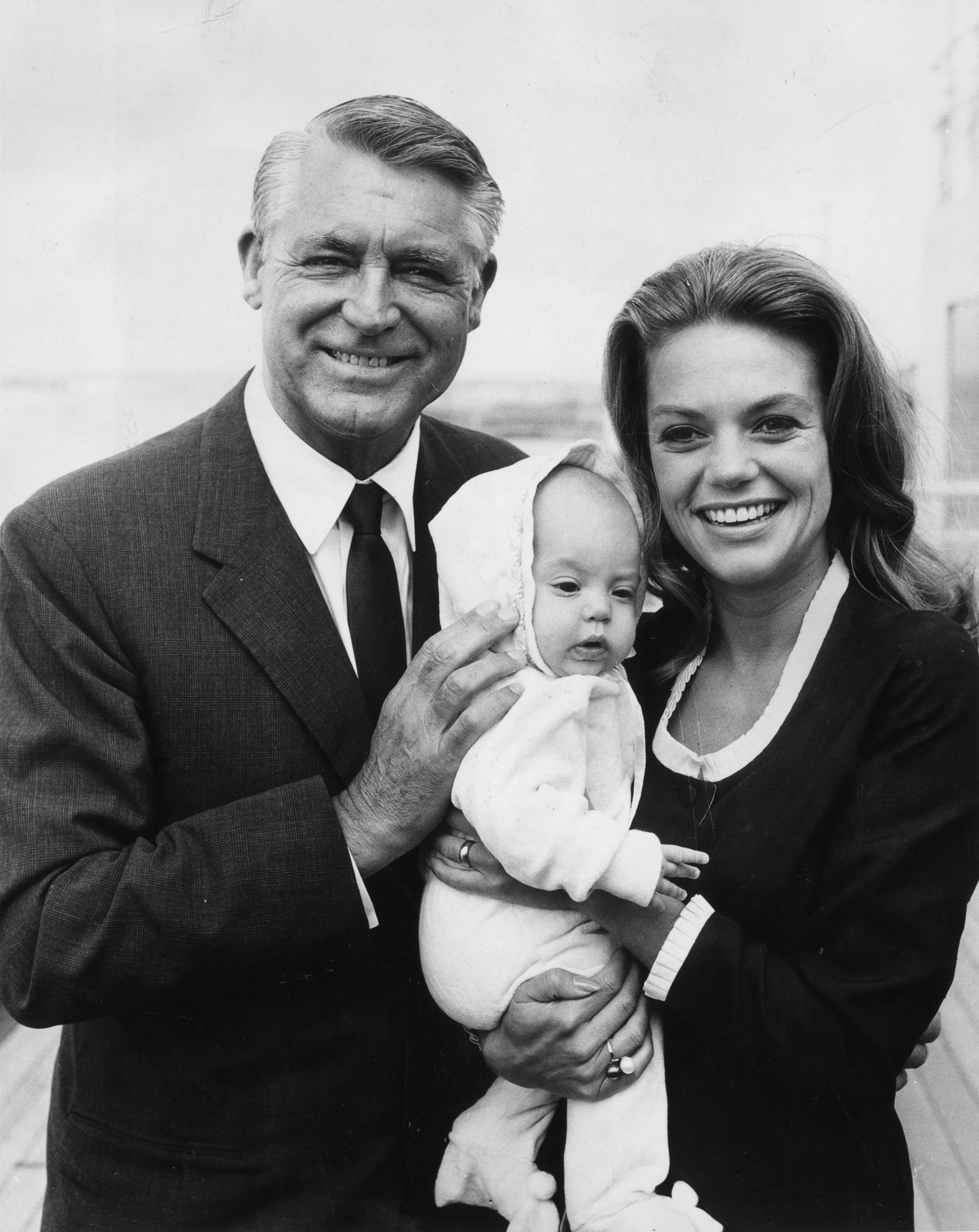 Film star Cary Grant with his fourth wife Dyan Cannon and their baby daughter Jennifer on July 15, 1966 on a visit to England | Photo: Getty Images
In her memoir, Jennifer writes that she saw her father more during her parents' separation than the child of divorced parents might expect.
She also noted that Grant was strict while recalling one incident when he found eyeshadow in her drawer and got into big trouble. Moreover, her father insisted that she always use proper English and have good manners.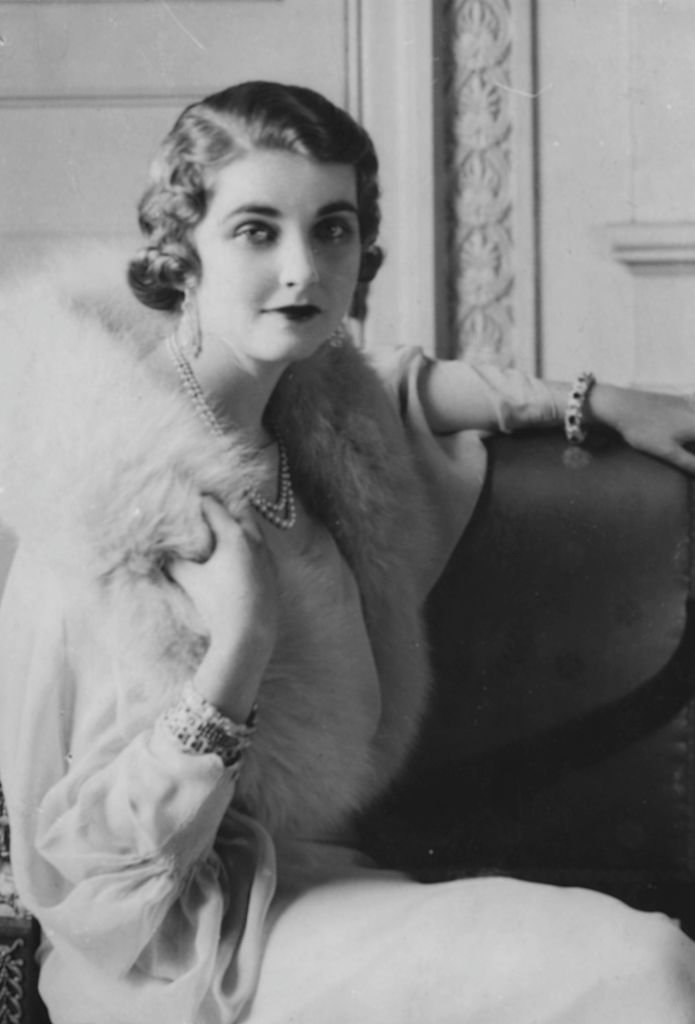 Portrait of American heiress to the Woolworth estate, Barbara Hutton in 1935 | Photo: Getty Images
LOVE LIFE & DEMONS
In addition, Grant struggled with personal demons that heavily affected his love life. He believed that he was abandoned by his mother, Elise when he was nine years old.
It was only later that he learned that his father had committed her to an asylum until he was in his 30s. By then, he had already spiraled out of control.
When he married his first wife, Actress Virginia Cherrill in 1934, he had already fallen into a toxic pattern. He would meet someone and fall head over heels, but his need for control and self-absorption ruined things.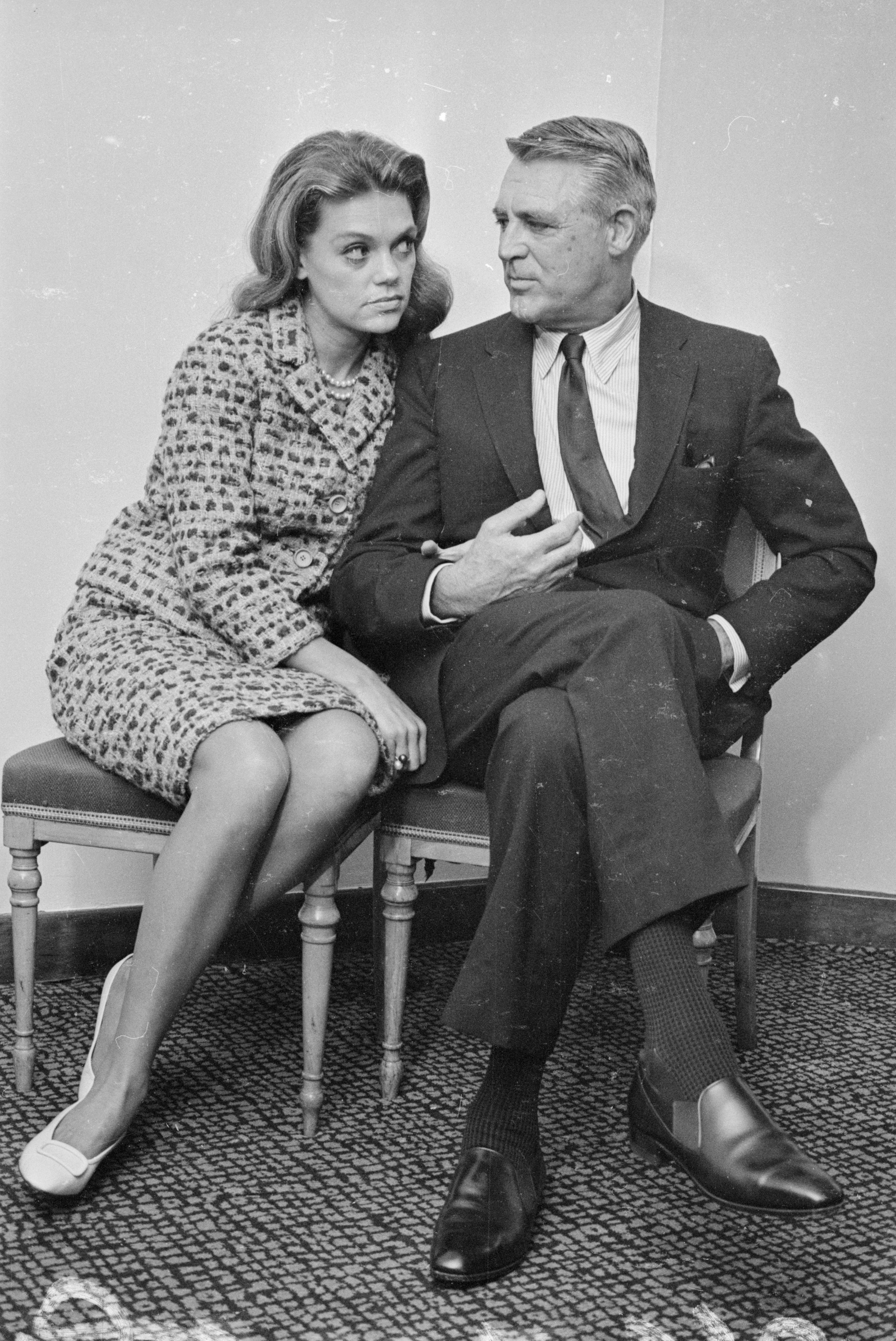 Cary Grant with his wife Dyan Cannon on August 3, 1966 in Embankment Gardens, London | Photo: Getty Images
In his marriages with Cherrill and his second wife, Heiress Barbara Hutton, whom he wed in 1943, there were several breakups and reconciliations before the marriages ended.
The same instances occurred in his unions with Actress Betsy Drake and Cannon. However, he made an effort to break the cycle in the 1960s, but it was too late to salvage his marriage to Cannon.
He then met his fifth wife, Barbara Harris, an English native, at a hotel in London in 1976. The lovebirds had a 47 year age gap, but it was love at first sight.
Harris told Closer Weekly that her spouse was even funnier than in movies, saying he had a twinkle in his eyes. Despite their instant connection at the time, he questioned her motives for wanting to be with him.
Harris said she felt the pressure to prove that she only had good intentions and that once he realized how much she loved him, he became a more loving husband.
Grant and Harris walked down the aisle in the early 1980s. Harris, 70, was by his side until his death from a sudden stroke in 1986.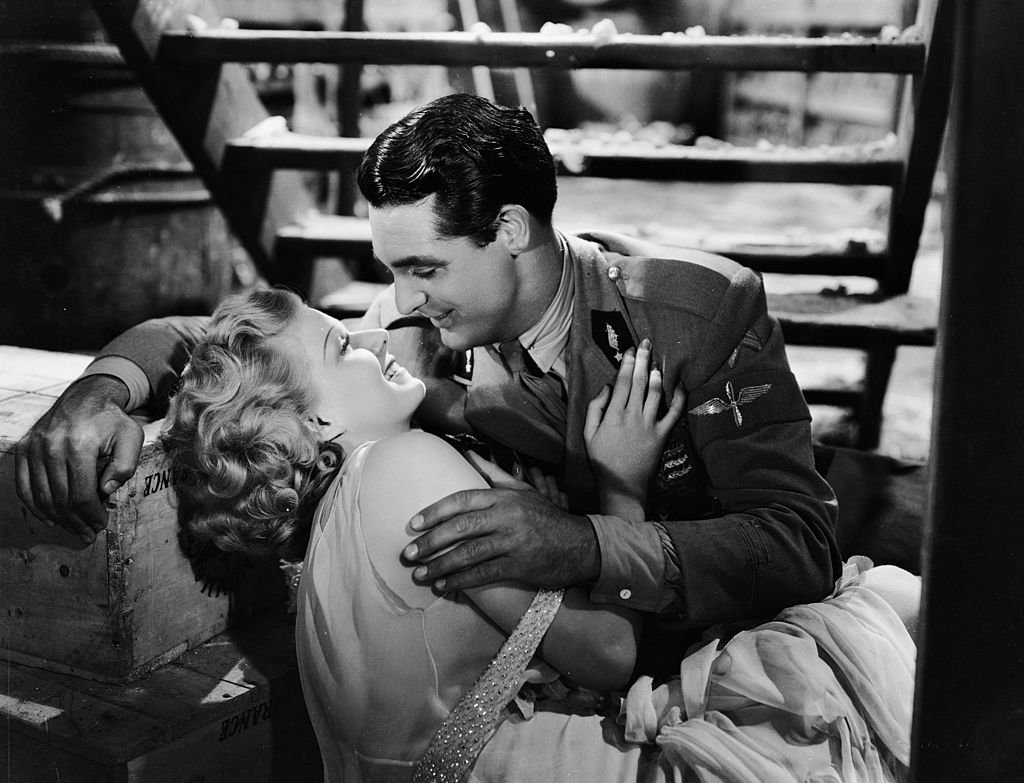 Actress Jean Harlow and Cary Grant in a scene from the romance drama film "Suzy" on April 27, 1936 | Photo: Getty Images
HIS CAREER
Career-wise, Grant performed in movies from the 1930s through the 1960s. He starred in the 1959 hit thriller film "North by Northwest."
By the late 1920s, he had made several appearances on Broadway and made his first feature film, "This Is The Night," in 1932. Soon after, he started getting more roles on the big screen.
Please fill in your e-mail so we can share with you our top stories!