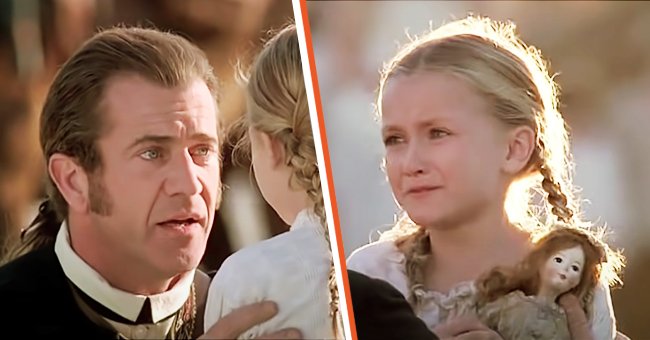 youtube.com/Movieclips
Mel Gibson's TV Daughter Skye Mccole Bartusiak Died in 2014 - Autopsy Gave a Glimpse on Tragedy
Skye McCole Bartusiak, famous for starring as Mel Gibson's character's daughter in "The Patriot," died in tragic circumstances in 2014. Find out about her life and death.
Despite living for such a short time, Skye McCole Bartusiak made her mark in Hollywood as she starred in several movies. However, she is most known for playing Mel Gibson's character's youngest child in "The Patriot."
Skye was so full of life but had it cut short at the young age of 21 when she died in her apartment behind her parents' home in Houston in 2014. Find out the tragic details of her death and know of her achievements in life.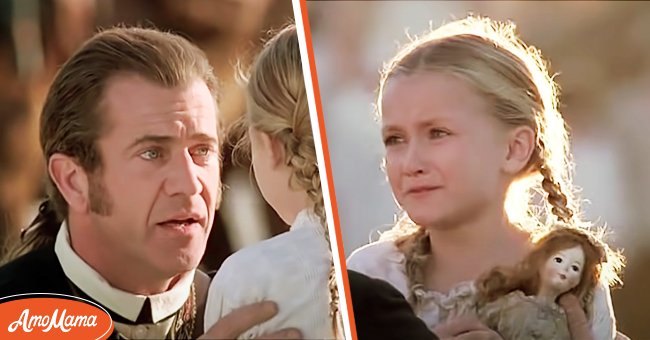 Mel Gibson and his late daughter Skye McCole Bartusiak. | Photo: youtube.com/Movieclips
SKYE'S CAREER
Skye was born in Houston, Texas, on September 28, 1992. She lived with her parents, Helen Bartusiak and Donald Bartusiak, until she died in 2014.
Skye's movie career began when she was just six years old with a role in "The Cider House." She also played young Pippa in Stephen King's "Storm of the Century."
In 2000, she appeared in "The Patriot," where she portrayed Mel Gibson's character Benjamin Martin's youngest child.
Skye McCole Bartusiak during Radio Disney Easter "Eggsplosion" in the City of Burbank on April 15, 2006. | Photo: Getty Images
Skye also portrayed a young Marilyn Monroe in the television miniseries "Blonde." Her next role was as the psychiatrist's daughter in "Don't Say a Word," in which she starred alongside Michael Douglas and Brittany Murphy.
She played the young Charlie McGee in the television sequel to 1984's "Firestarter," titled "Firestarter: Rekindled." She also portrayed Megan Matheson in the second season of the TV series "24."
In 2003, Skye appeared in the short film "The Vest." Two years after, she played The Girl in "Once Not Far from Home." The young actress also took up a role in theatre by appearing in "The Miracle Worker" alongside Hilary Swank.
Other films she starred in include "Love Comes Softly," "Against the Ropes," the horror movie "Boogeyman," and many others. Skye also appeared in the "Kids" episode of the popular medical drama series "House."
She played Sunshine in the movie "Kill Your Darlings," in which she portrayed a troubled teen willing to do whatever it took to get her busy father's attention. Her last film role was as the lead in the 2012 low-budget thriller "Sick Boy."
Months after Skye's death, officials ruled that she died from an accidental overdose.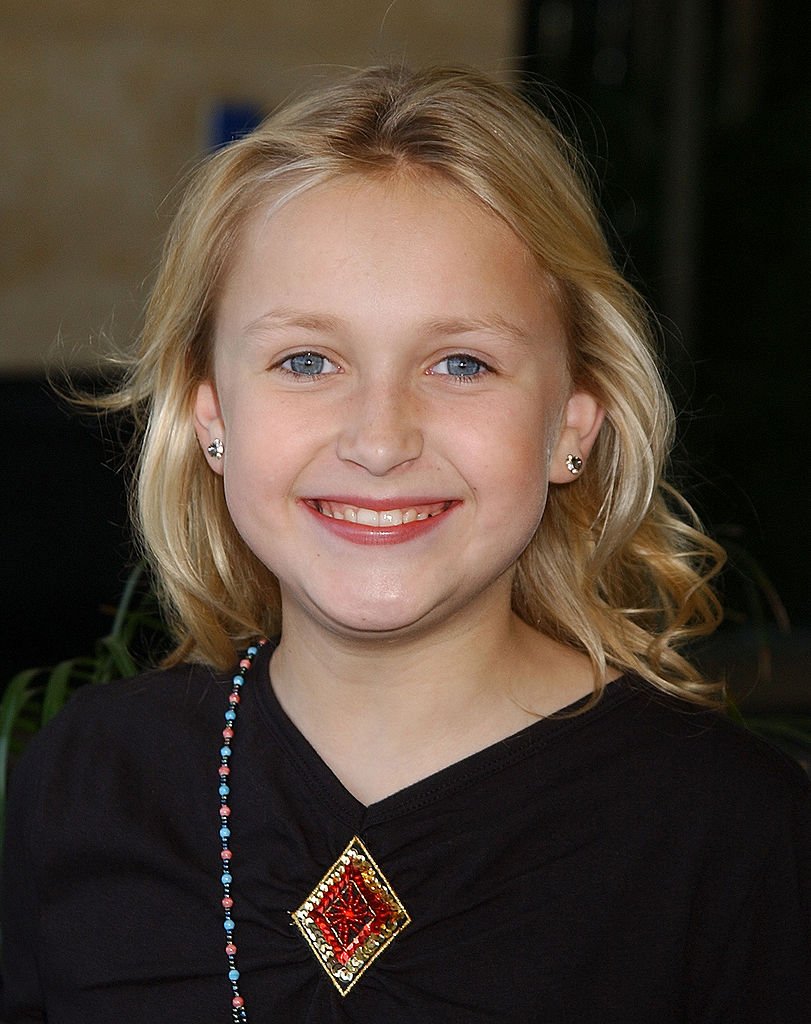 Skye McCole Bartusiak during The 2003 National Cable & Telecommunications Assn. Press Tour in Hollywood on January 7, 2003. | Photo: Getty Images
She was nominated once in 2001 and twice in 2002 for the Young Artist Awards. Her 2001 nomination was in the Best Ensemble in a Feature Film category for "The Patriot."
Skye's 2002 nomination was in the categories: Best Performance in a Feature Film: Young Actress Age Ten or Under, and Best Performance in a TV Series (Comedy or Drama): Young Actress Age Ten or Under for her roles in "Riding in Cars with Boys" and "Touched by an Angel," respectively.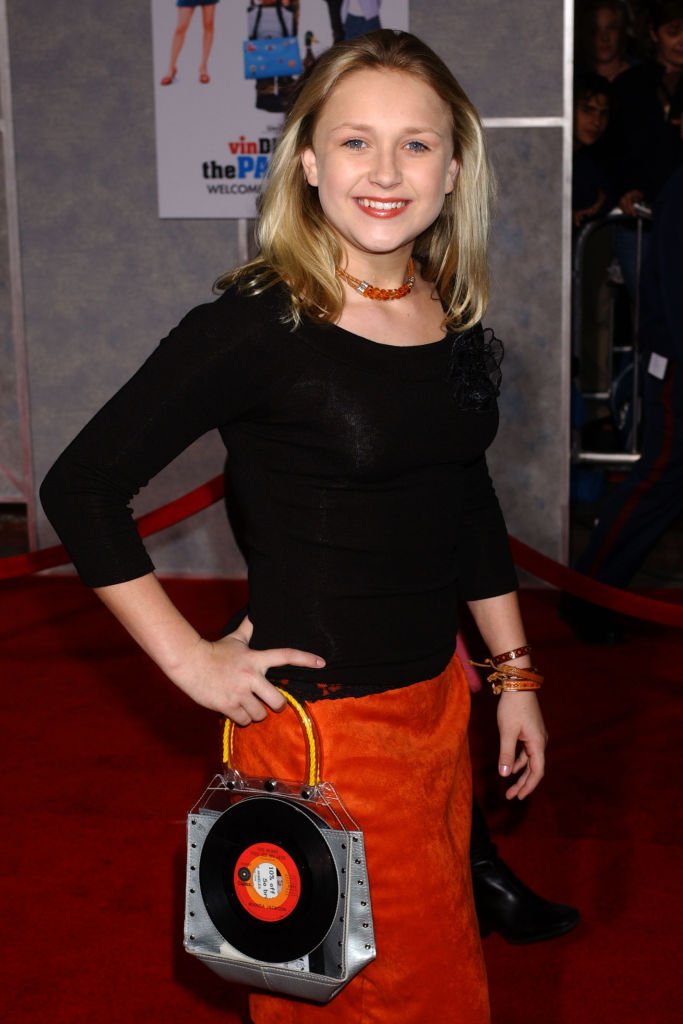 Skye McCole Bartusiak during "The Pacifier" Los Angeles Premiere in Hollywood, California on March 1, 2005. | Photo: Getty Images
SKYE'S RELATIONSHIP WITH MEL GIBSON
Skye met Gibson when she starred in "The Patriot" as one of his character's seven children. The film is remembered for many things, including an emotional and iconic scene that showed Skye's character's teary reunion with her dad.
In 2000, Skye appeared on "The Early Show" presented by Jane Clayson and promoted the film. She said the movie was really good and she liked it after watching it.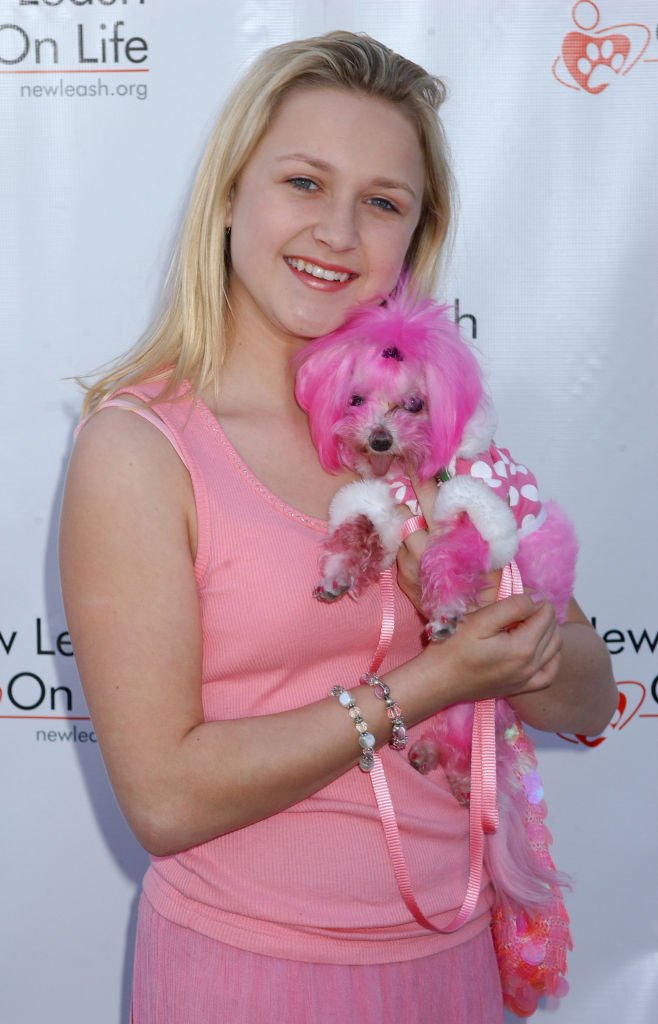 Skye McCole Bartusiak during Nuts for Mutts Celebrity Judged Dog Show at Pierce College in Woodland Hills, California on April 3, 2005. | Photo: Getty Images
During the interview, Clayson asked Skye about Mel Gibson. The young actress, who was eight years old, described her TV dad as a really fun guy. She also said the actor was just a regular guy and family person.
Skye revealed Gibson had a nickname for her and called her "rat." He also said he had different names for the other kids in the movie.
Skye also revealed the advice she had for Gibson. She said she told him she did not know who he was and told him to go on Nickelodeon so that kids would get to know him.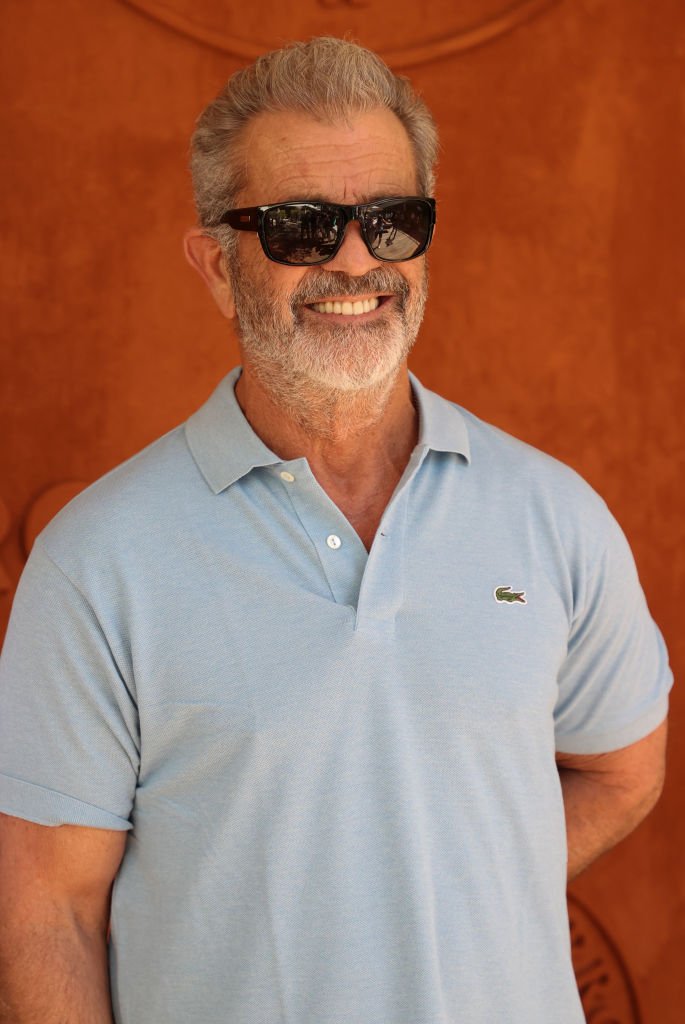 Mel Gibson attends the Men's Singles Final during day 15 of the 2021 Roland-Garros, French Open on June 13, 2021. | Photo: Getty Images
Skye also spoke about Mel Gibson in a chat with E! News. She described him as a funny guy. When asked if he was cute, she said he was not her type, but he was a nice guy. Skye revealed the actor brought cheerleaders for a cast member's birthday.
She also said she could see Gibson as her father because she worked with him for five months, and he was nice to her. She said he was the nicest person she had ever met besides her dad.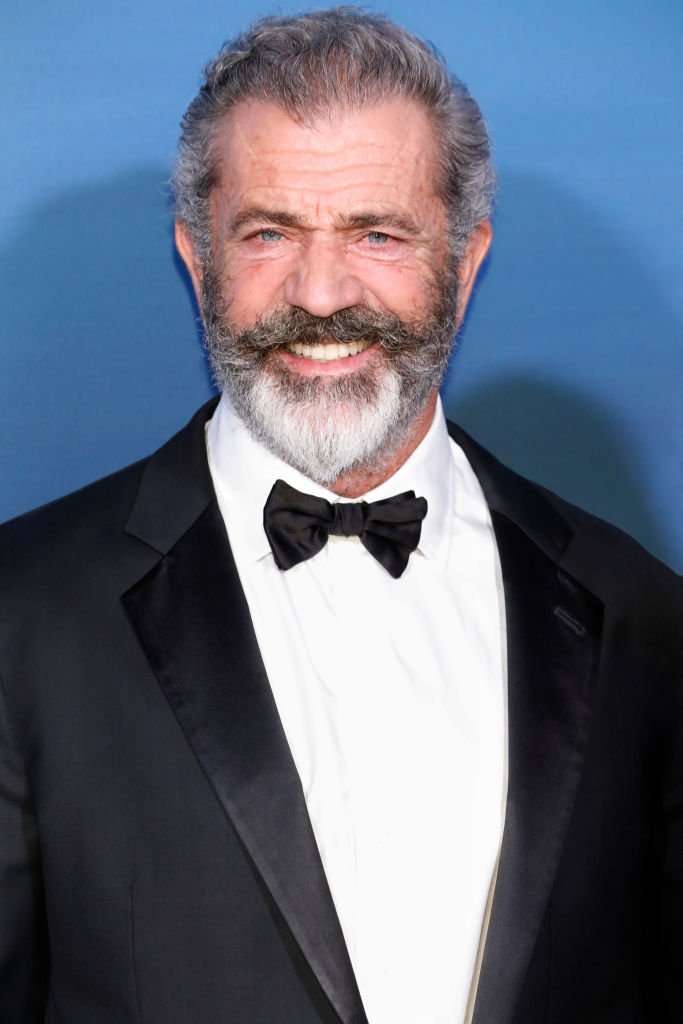 Mel Gibson attends 'Heaven' the 'The Art of Elysium´s 12th Annual Black Tie Artistic Experience' on January 5, 2019. | Photo: Getty Images
SKYE'S DEATH
Skye died on July 19, 2014, in her apartment behind her parents' home in Houston. Her mom broke the news to CNN, revealing she suffered from epileptic seizures days before her death.
Skye's boyfriend found her sitting up in her bed. Her mother believed she had a seizure and choked while no one was around.
Helen tried cardiopulmonary resuscitation on her daughter before paramedics arrived. When the paramedics came, they worked on Skye for 45 minutes but could not get a heartbeat.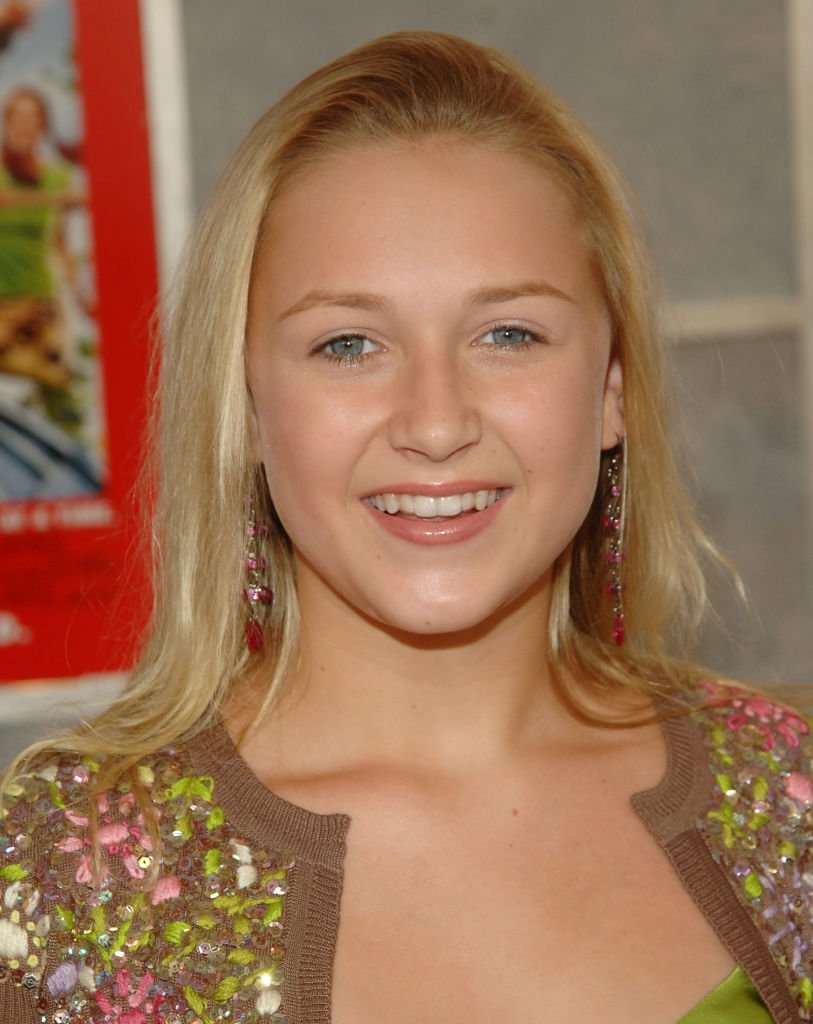 Skye McCole Bartusiak during "Sky High" Los Angeles Premiere in Hollywood on July 24, 2005. | Photo: Getty Images
Helen also said Skye had been healthy and did not indulge in taking drugs or alcohol. Six days after the 21-year-old's death, a memorial service was held in her honor.
During the memorial service, her brother, Stephen, told mourners to go out and plant a tree if they wanted to know what made his sister happy. Months after Skye's death, officials ruled that she died from an accidental overdose.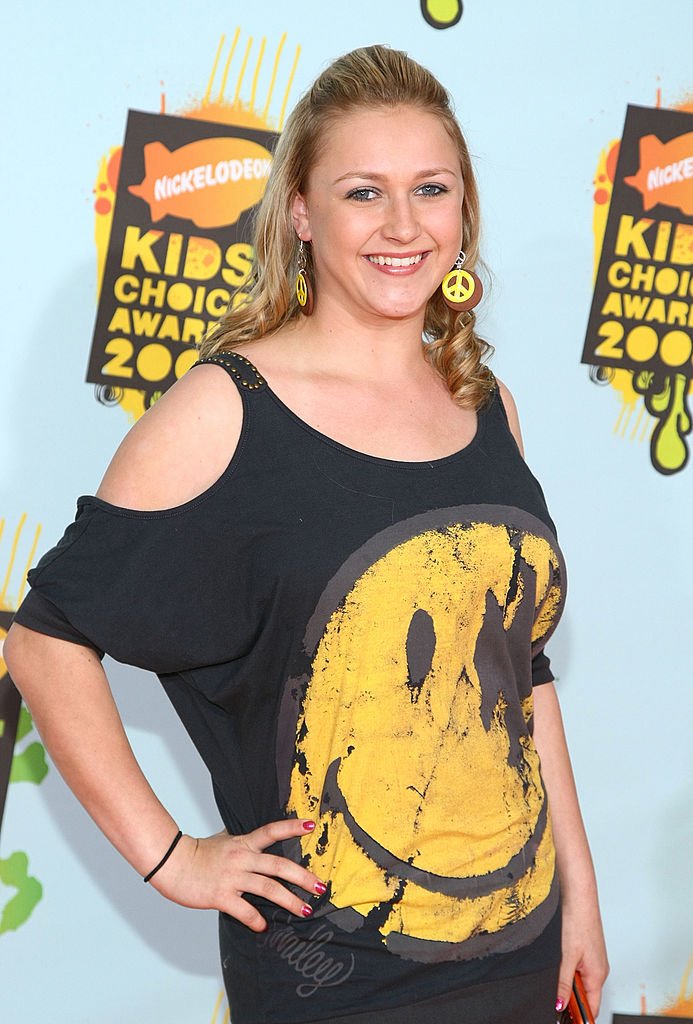 Actress Skye McCole Bartusiak arrives at Nickelodeon's 2008 Kids' Choice Awards held at UCLA's Pauley Pavilion on March 29, 2008. | Photo: Getty Images
An autopsy report by the Harris County Institute of Forensic Sciences confirmed that her primary cause of death was "combined toxic effects of hydrocodone and difluoroethane with carisoprodol." The autopsy report also confirmed that her death was accidental.
Skye lived a short life, which ended in tragic circumstances. However, she would always be remembered for her cheerful nature and multiple achievements when she was alive.
Please fill in your e-mail so we can share with you our top stories!
The information in this article is not intended or implied to be a substitute for professional medical advice, diagnosis or treatment. All content, including text, and images contained on news.AmoMama.com, or available through news.AmoMama.com is for general information purposes only. news.AmoMama.com does not take responsibility for any action taken as a result of reading this article. Before undertaking any course of treatment please consult with your healthcare provider.