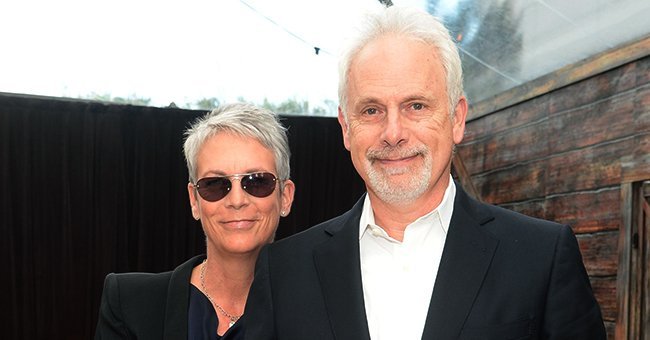 Getty Images
Jamie Lee Curtis Still Lives in Luxury Home She Bought in 1992 - inside Her Family Mansion
Jamie Lee Curtis and her husband Christopher Guest are millionaires. But the superstar couple has chosen to live in the same gorgeous house for the past 29 years.
Jamie Lee Curtis and Christopher Guest celebrated their 37th wedding anniversary last December, and for most of their married life, they've lived in the same place. Their children, Annie and Ruby, grew up in the lovely home.
Jamie Lee Curtis is practically Hollywood royalty thanks to being the daughter of Actor Tony Curtis and Janet Leigh. She followed their footsteps and built a successful acting career, starring in classics like "Halloween" and "Freaky Friday."
CURTIS' CELEBRATED WORKS
Throughout her career, Curtis has been awarded for her stellar acting skills, once earning a Golden Globe for the sitcom "Anything But Love." She's lived in Los Angeles her entire life, first with her parents and then as an adult.
Aside from her acting career, Curtis is one of the few celebrity authors to win over critics and book enthusiasts. She's a celebrated children's book author, first publishing "When I Was Little: A Four-Year-Old's Memoir of Her Youth" in 1993.
BOOKS INSPIRED BY HER CHILDREN
When it comes to inspiration, Curtis credits her two children with Actor-Filmmaker Christopher Guest. The adoption of their eldest child, Annie, was the inspiration for her second book "Tell Me Again About The Night I Was Born," published in 1996.
Two years later, she was a co-author of the New York Times best-selling book "Today I Feel Silly and Other Moods That Make My Day." In 2006, she wrote "Is There Really a Human Race?" inspired by her adopted daughter Ruby.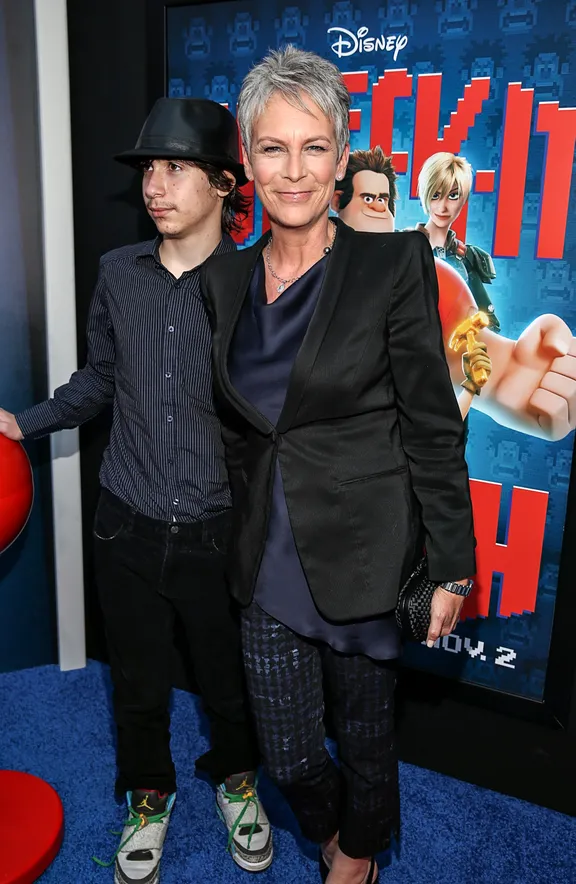 Jamie Lee Curtis and Ruby, formerly known as Thomas Guest during the Premiere Of Walt Disney Animation Studios' "Wreck-It Ralph" at the El Capitan Theatre on October 29, 2012 | Photo: Getty Images
HER MARRIAGE TO CHRISTOPHER GUEST
Curtis and her husband have been married since 1984. She's shared her appreciation for the man with whom she's happy to spend the rest of her life numerous times. During their 36th wedding anniversary, she wrote:
"My hand in his. Then and now. Connected through our children and family and friends it became the links in our human emotional chain that have seen each of us through triumph and tragedy."
MANIFESTING HER FUTURE
Curtis once opened up about the moment she knew she was going to marry Guest. The actress manifested it when she came across his picture in a 1984 issue of Rolling Stone during the release of "This Is Spinal Tap."
According to the actress, she pointed at Guest's photo wearing a plaid shirt. Although she'd never seen him before, she pointed at him and told her friend that she would marry that man.
A SLOW-MOVING RELATIONSHIP
The very next day, Curtis took her chance by calling Guest's agent. She gave him his number and asked for Guest to call her if he was interested.
Unfortunately, he never called, and she went on with her life, dating another man. After breaking up with him, she drove to Hugo's restaurant in West Hollywood. There, she glanced up and saw Guest three tables away.
THE TURNING POINT
Guest ended up waving at her, and she waved back. When he got up to leave, he shrugged his shoulder and put his hand up. The very next day, he called her, and a couple of days later, they had their first date.
A couple of months later, Guest flew to New York City to tape "Saturday Night Live" for a year. At the time, they were completely smitten with one another and haven't looked back since.
GOING HOUSE HUNTING
In 1992, Curtis walked into the 1920s Spanish Colonial Revival home she and her husband would live in for the first time. However, Curtis admitted that she believed she could make any place lovely at the time.
For Guest, it was different. Curtis shared that while house hunting, he would often be radiating disapproval with his facial expressions. For this particular house, however, he was different.
CHOOSING THEIR HOME
He started to look at the house's terra-cotta roof tiles and eucalyptus trees around it before deciding that they should purchase it. He would later reveal that he was impressed by the home's park-like setting.
When they moved into the house, previous owners had not updated it, although it was built in 1929. Consequently, they tapped the help of Jan McFarland Cox to revive the home, and now, it is airy and light.
RAISING THEIR CHILDREN
There are remnants of Curtis's two children everywhere in the home. She blended elements of an old traditional Mediterranean house with a more contemporary zen aesthetic.
The home reflects Curtis and Guest greatly, as they believe that the blend between old and new is a part of who they are. For the children's book author, the house is also a source of inspiration to create something beautiful.
MAKING THEIR HOUSE A HOME
While the couple refurbished the house before moving in, they collaborated with architect Michael B. Lehrer and his wife Mia on renovations and landscape design. They first worked on adding bedrooms for their children before renovating the master bedroom and bath.
Lehrer then renovated the lower floor, opening the kitchen into a space that has a family area, a place that Curtis calls "the emotional center of the house." She tapped Cox to create interiors that emphasized the house's Mediterranean origins.
LIVING IN LOVE
Curtis and Guest are certain they've made the house a happy home. Guest once said: "I think it's like anything: it's a work in progress. This house is going to keep living."
True enough, Curtis hangs positive messages through kitchen towels, hanging cloth dividers, and wall art to keep the house lively. Their home's light and airy feel are accented with timeless wooden pieces that keep the Mediterranean aesthetic.
HER TRUE HOME
While Curtis and Guest built a loving residence, the couple has expressed that they learned the true meaning of "home" from each other. The actress once wrote her husband a song, saying: "I feel safe when I drive up and see that you are home."
The lyrics may seem simple, but to her, they encapsulate what it means to be in a long marriage. To her, it's about the safety of knowing her husband is at home and that she isn't alone.
HER CHILDREN'S LIVES
Now that Curtis and Guest are empty-nesters, they find comfort in spending time together. Their eldest daughter Annie is now married, and their daughter, Ruby, recently transitioned from her previous identity as Thomas.
Ruby is the second of Curtis' two kids with Guest, and she decided to transition at the age of 25. Curtis couldn't be any happier for her kids, as Ruby taught her to ditch the idea that gender is fixed.
In the same way that Annie is now married, Ruby is also planning to marry her fiancé very soon. Curtis was proud to share that she will be officiating her daughter's wedding ceremony when it happens.
Please fill in your e-mail so we can share with you our top stories!