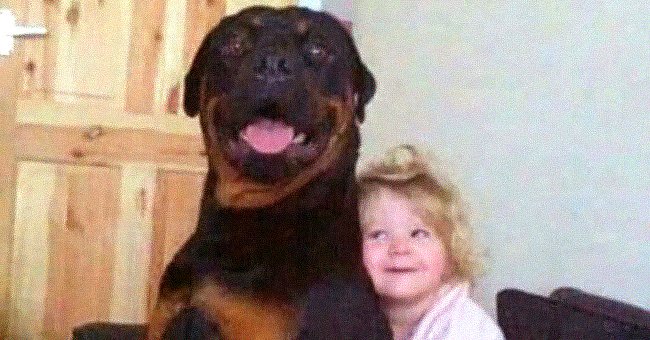 facebook.com/colleen.quinn.144
Heartbroken Girl Writes Letter to God after Her Dog Dies and Receives Response a Few Days Later
A lot of individuals live their lives through faith, prayers, and belief in a higher power. Their connection to whatever name they may put to this supreme being gives them strength. This was certainly true in one little girl's case, whose tears were dried by her belief in God.
For many, the loss of a pet when they were just a child was their first encounter with death, and it can be challenging for a kid to process this. Four-year-old Meredith turned to her faith for comfort.
After many years of playing with her beloved dog Abbey, the pet passed away at 14 years old. According to a Facebook post by her mother, Colleen Quinn, her daughter was in tears but came up with a plan to find out just how her best friend was doing in heaven.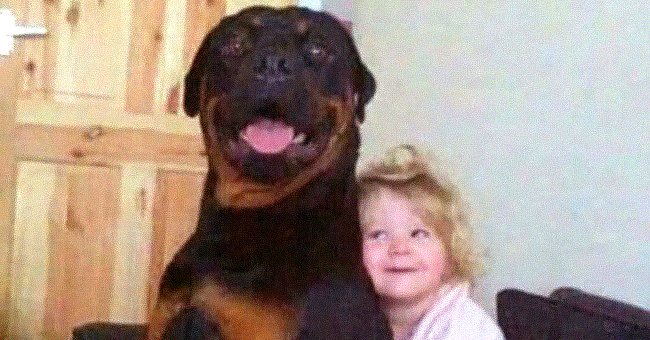 Four-year-old Meredith with family pet Abbey.┃Source: facebook.com/colleen.quinn.144
In the post, Quinn shared what her little one wrote in the letter, where she asked God to take care of her pet. The toddler pleaded with him to play with Abbey, penning:
"She likes to swim and play with balls. I am sending a picture of her so when you see her you will know that she is my dog. I really miss her."
The mom explained that they took the letter to the post office, complete with their return address and a picture of Abbey and Meredith together.
Shockingly and soon enough, after Meredith sent the letter, a package was found at the family's door from someone who said they were God. There was a book called "When a Pet Dies" by Mr. Rogers and a letter, assumably from a postal worker. It partially read:
"Abbey isn't sick anymore. Her spirit is here with me just like it stays in your heart. Abbey loved being your dog."
The mysterious individual sent the photo back, saying they didn't have pictures in heaven and that the toddler should use it as memorabilia. The stranger stated that "they," meaning "God," are ever-present wherever love is.
The post went viral, with love pouring in from netizens everywhere. Many expressed that it was a beautiful story and brought tears to their eyes. One individual commented:
"Ok. I got chills. I have heard postal workers respond to Santa letters, but thus is the 1st God letter. [sic]"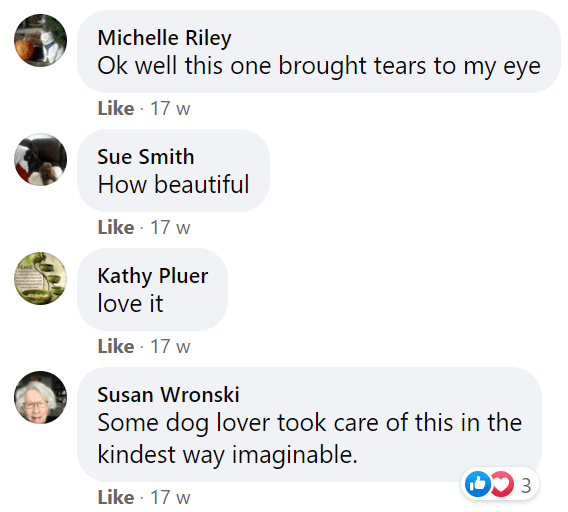 Individuals commenting on a Facebook post by Colleen Quinn.┃Source: facebook.com/colleen.quinn.144
The post has received around 3000 comments, 162,000 reactions, and 402 shares. These compassionate responses, combined with strangers' efforts to do something so kind, show that whatever your faith may be, it is still viable to hold onto a belief in the beauty of humanity.
You May Also Like: Woman Texts Father Every Day after His Death, Gets a Response the 4th Year
Please fill in your e-mail so we can share with you our top stories!