Getty Images
Meet Larry Hagman's Devoted Wife of 58 Years Who Stood on His Side despite His Multiple Affairs
In the entirety of his lifetime, Actor Larry Hagman was tagged with several undesirable names. He lived life like an eternal party, and he paid the price for his recklessness.
Before his demise, Larry Hagman was popularly known as an American film and television actor, director, and producer. He left fans glued to their screens with his show of talent and excellent performance in any movie he was featured.
One of his most notable roles was in the 1980 classic hit show "Dallas," where he played J. R. Ewing. When it was aired, the show made TV history and had over 350 million fans from multiple countries tuning in to witness the star's acting prowess.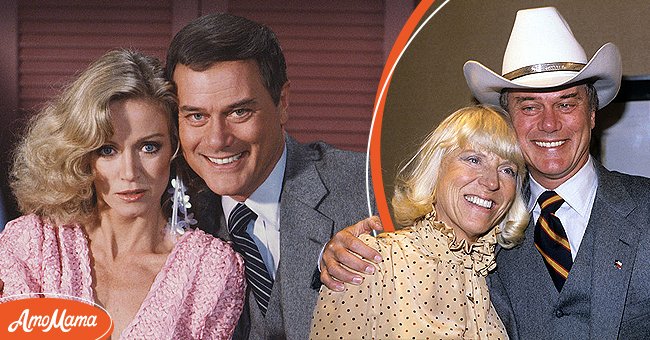 Donna Mills and Larry Hagman in promotional picture for series "A Family Matter" on December 19, 1980. [Left] | American actor Larry Hagman with his wife Maj in London on March 21, 1980. [Right] | Photo: Getty Images
LARRY'S ROLE IN "I DREAM OF JEANNIE"
Before his commendable performance in "Dallas," Larry made appearances in various movies. One of these appearances includes the 1965 sitcom "I Dream Of Jeannie," where he acted as Captain Tony Nelson.
Landing a role in the movie was not only the start of his amazing career, but he also received generous compensation for his work.
At the time, the actor was paid $1 700 for an episode, and before the sitcom ended, he was already earning $5 000.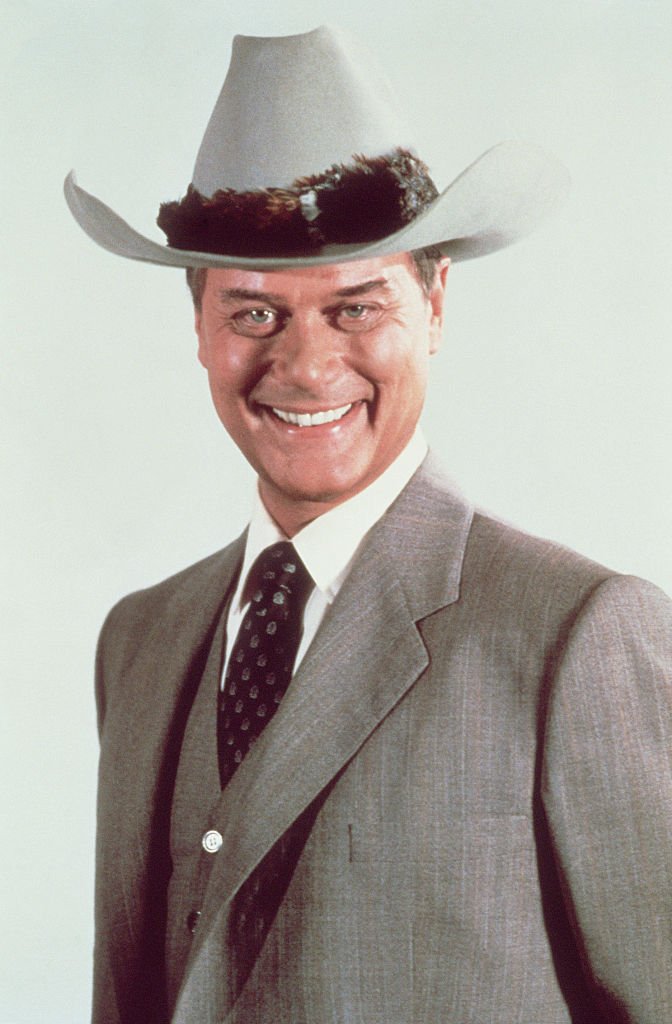 American TV and film actor Larry Hagman in a portrait photo circa 1985. | Photo: Getty Images
Speaking of his time on the show, Larry noted that starring in "I Dream Of Jeannie" was good. After reading the script, he said that he felt that the production would be fun, and it lived up to his expectations. The show ran for five seasons before it finally stopped airing.
Forty-five years after the series premiered, Larry, alongside two main castmates from the movie, Barbara Eden and Bill Daily, were featured in an unusual reunion.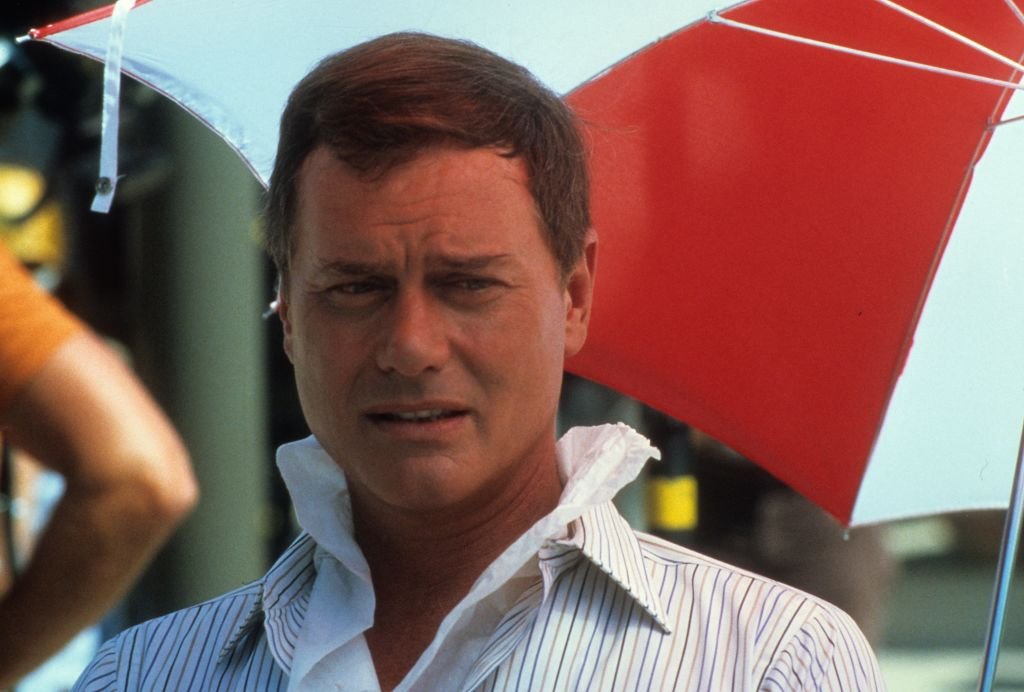 Actor Larry Hagman on set of Dallas in 1980 in Los Angeles, California. | Photo: Getty Images
Larry may have appeared to have it all together on the screen, but the actor's life away from the spotlight was a far cry from what he portrayed. He was often described as a reckless man, a womanizer, and a drunk.
Many had become accustomed to the director's love for playing, dancing, singing, drinking, and getting high. Despite his flaws, Larry found a woman who loved and stood by him.
He was married once to Maj Axelsson, and the pair were doting parents to two children, Heidi and Preston.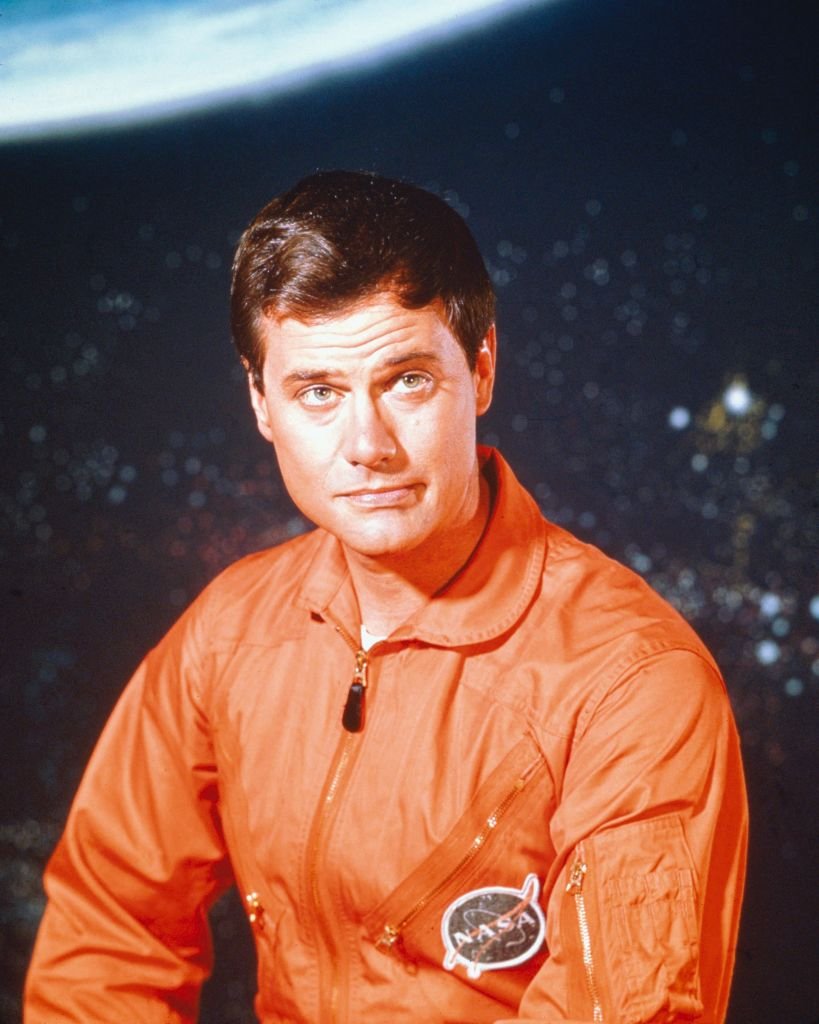 US actor Larry Hagman in publicity photo for the US television series, 'I Dream of Jeannie', USA, circa 1967. | Photo: Getty Images
WHO WAS MAJ AXELSSON?
Before she passed away, Axelsson was a talented dress designer. On May 13, 1928, she was born in Eskilstuna, Sweden, and was the eldest of four sisters.
The actor's wife was always hard-working and went the extra mile to achieve her dreams. She followed her father's advice and left Sweden for London in search of greener pastures.
There, Axelsson chased her dreams and eventually became one of the best dress designers. The mother of two thrived professionally, and her love life also experienced a positive change.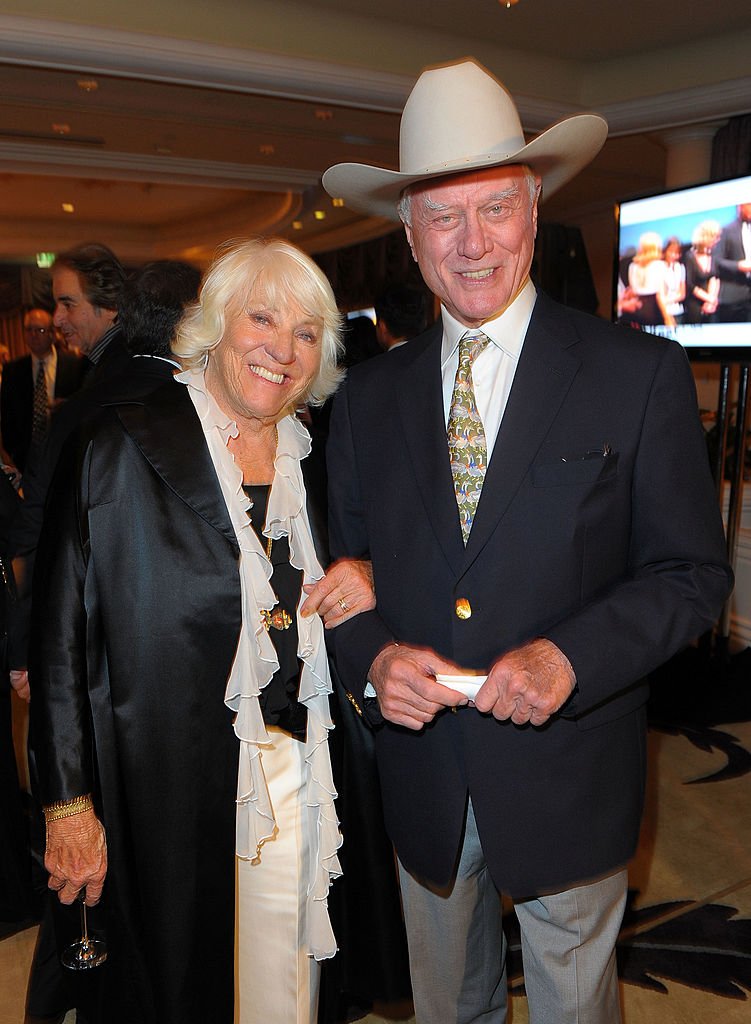 Maj Axelsson and Larry Hagman attend the Monte Carlo Television Festival cocktail party held at the Beverly Hills Hotel on October 24, 2009. | Photo: Getty Images
INSIDE LARRY AND AXELSSON'S UNION
In London, Axelsson met the love of her life, Larry, through a mutual friend, Kleinmann, at the Air Force Supply Station. Kleinmann had brought the dress designer home for tea. At the time, the producer's wife was only 25 years old.
When Larry arrived at the location, he was carrying whiskey bottles, gin, and bags of food for the Air Force Supply Station. Recalling the encounter, Axelsson revealed that Larry did not make a good impression.
According to her, he was a fancy American, who flaunted everything, and she thought he was overpaid. However, the actor had a different opinion of Axelsson. He was stunned by her and took his chances in wooing her.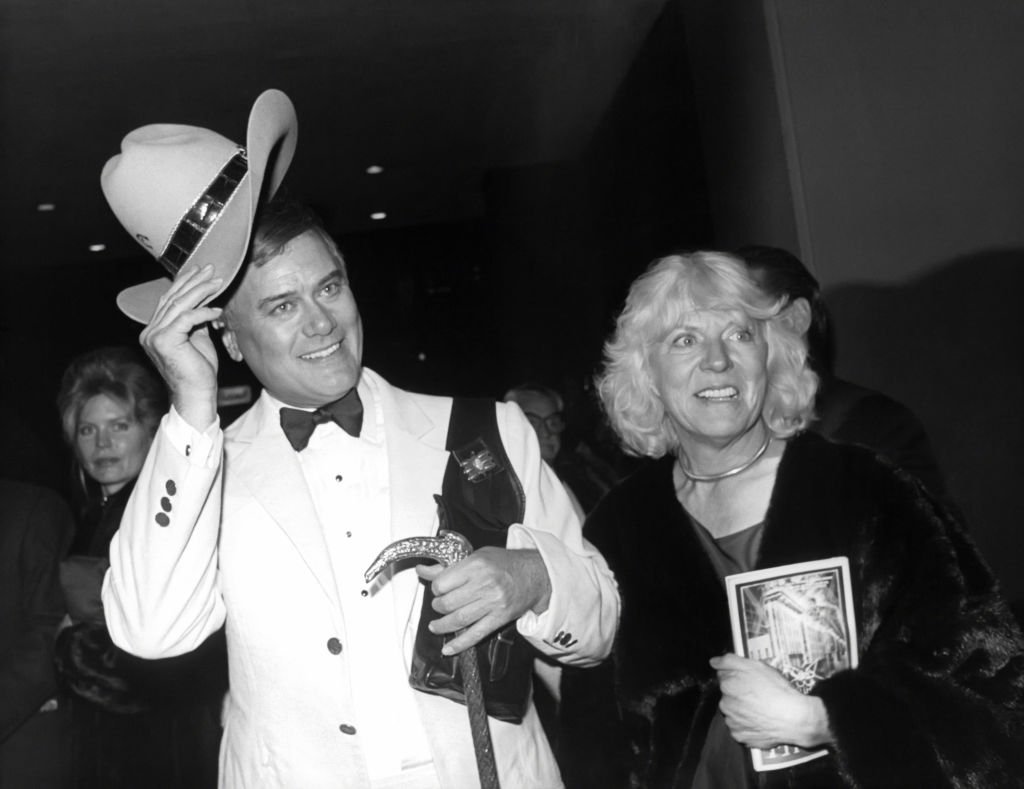 Larry Hagman and wife Maj circa 1981 in New York City. | Photo: Getty Images
The dress designer said she was led to believe that Americans were very shallow in culture compared to the Europeans, but she noted that Larry was way ahead of any of them.
The "Dallas" star's wooing paid off, and shortly after, the pair became romantically involved. They dated for a short period before Larry proposed.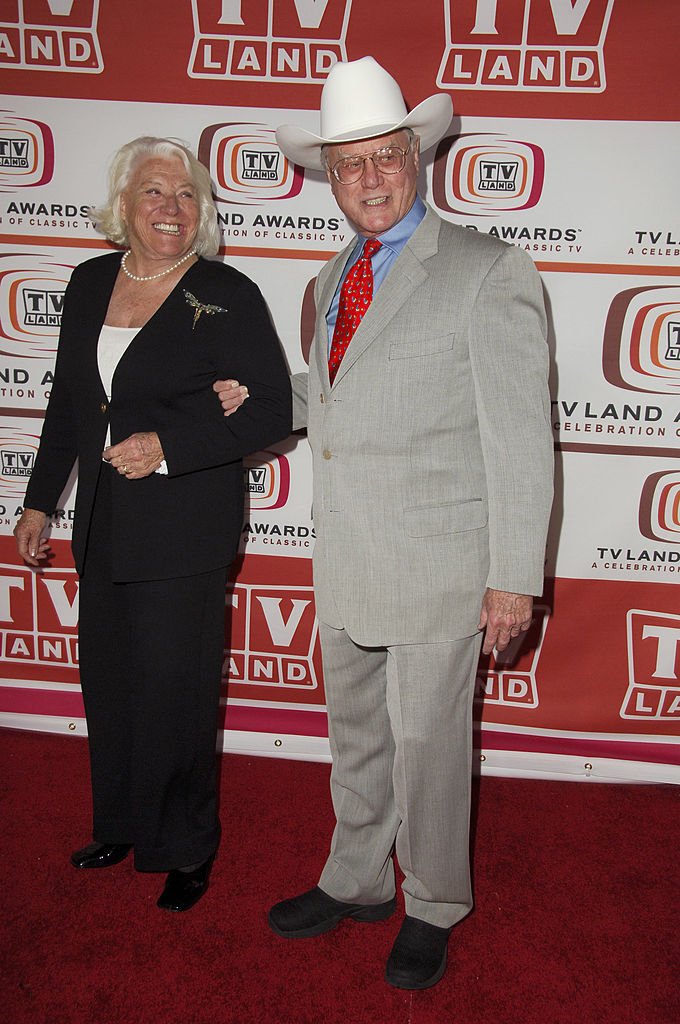 Larry Hagman and Maj Axelsson at the 4th Annual TV Land Awards at Barker Hangar in Santa Monica on March 19, 2006. | Photo: Getty Images
Describing her engagement moment, Larry said he and Axelsson were on their way to see a show he was producing in a borrowed car when it got stuck in a muddy field.
He said they could not go anywhere, and while they waited for a farmer's tractor to pull them out, Larry said, "I hadn't planned to do it this way, Maj, but will you marry me?" And sure enough, he got a positive response.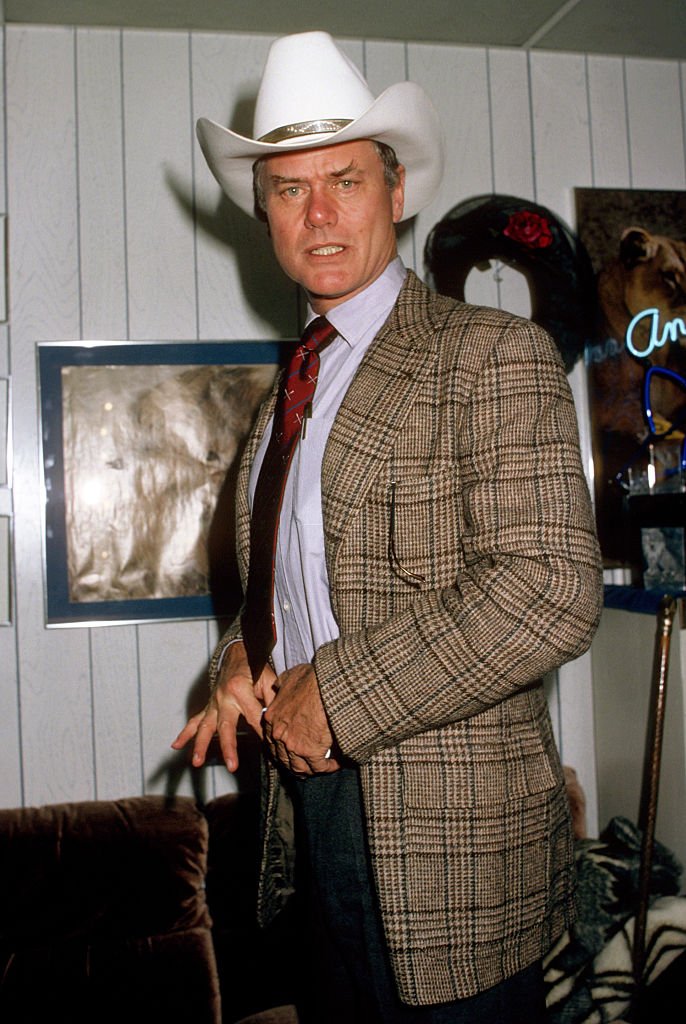 Larry Hagman visits backstage at Broadway musical "Sugar Babies" circa 1980. | Photo: Getty Images
The following day, Larry sought permission from the commanding officer to get married, and shortly after, the lovebirds tied the knot.
LARRY'S RELATIONSHIP WITH HIS MOM
After his marriage, Larry's relationship with people changed, especially with his mother. While Larry and his mother were mostly at loggerheads before, his letters to her became warmer with Axelsson in his life.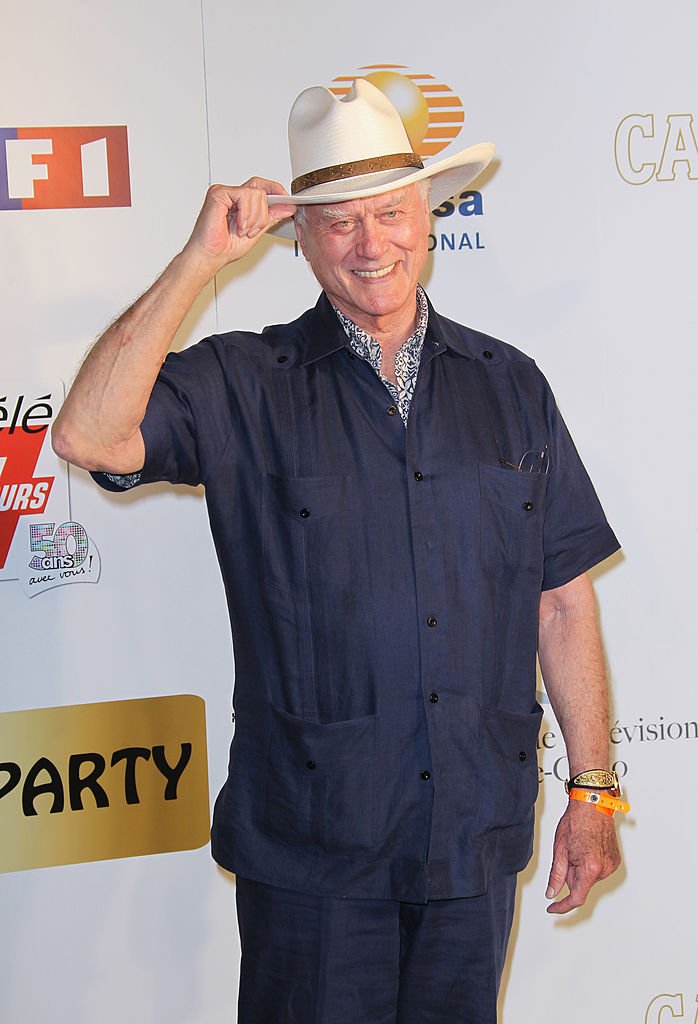 Larry Hagman attends The Monte Carlo TV Festival 50th Anniversary at Monte-Carlo Bay Hotel on June 9, 2010. | Photo: Getty Images
AXELSSON SUPPORTS HER HUSBAND
While married, Axelsson supported her husband in every way possible. She supported his career, and when Larry had doubts about the success of his movies, including "Dallas," his wife assured him that it would be a hit.
Axelsson followed her husband to filming locations and spent time with him at luxury hotels. The couple also supported many philanthropic causes, from advocating for the American Cancer Society's "Great American Smokeout" to organ donations and solar energy.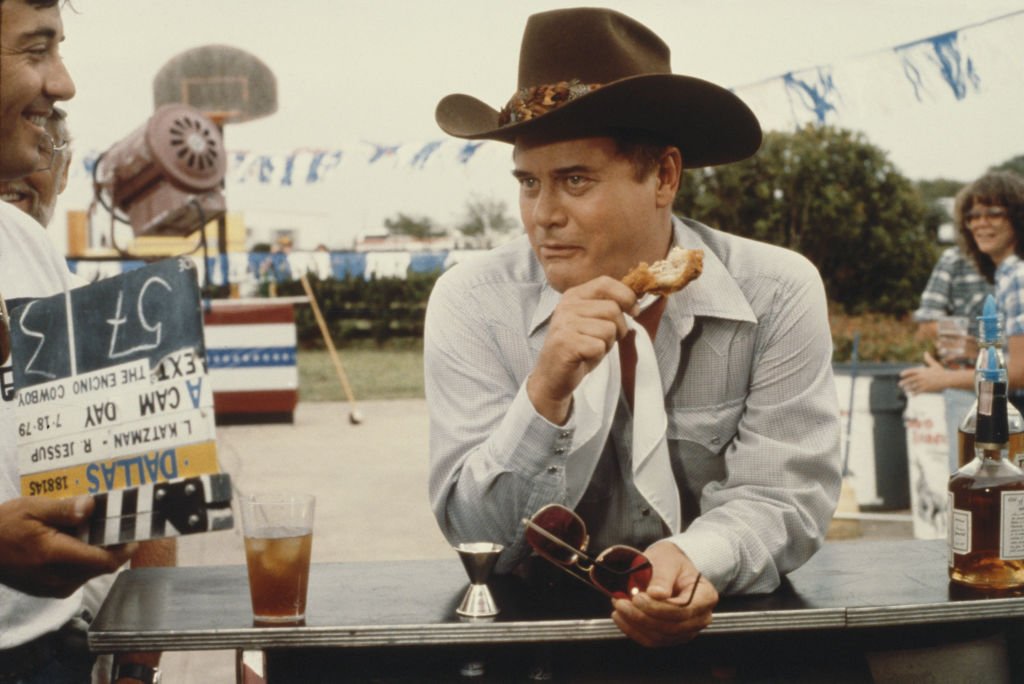 American actor Larry Hagman on the set of the television soap opera 'Dallas', 18th July 1979. | Photo: Getty Images
LARRY WAS UNFAITHFUL
Although Larry was unfaithful in his marriage, his infidelity did not inhibit Axelsson's support. Larry's daughter, Heidi, revealed some secrets regarding her dad's unfaithfulness in her memoir titled "The Eternal Party: Understanding My Dad, Larry Hagman, the TV Star America Loved to Hate."
In the book, Heidi said Larry had many lovers, and he used to bring them home for family dinners. Furthermore, the actor's daughter said his lovers would jump naked into the jacuzzi unceremoniously.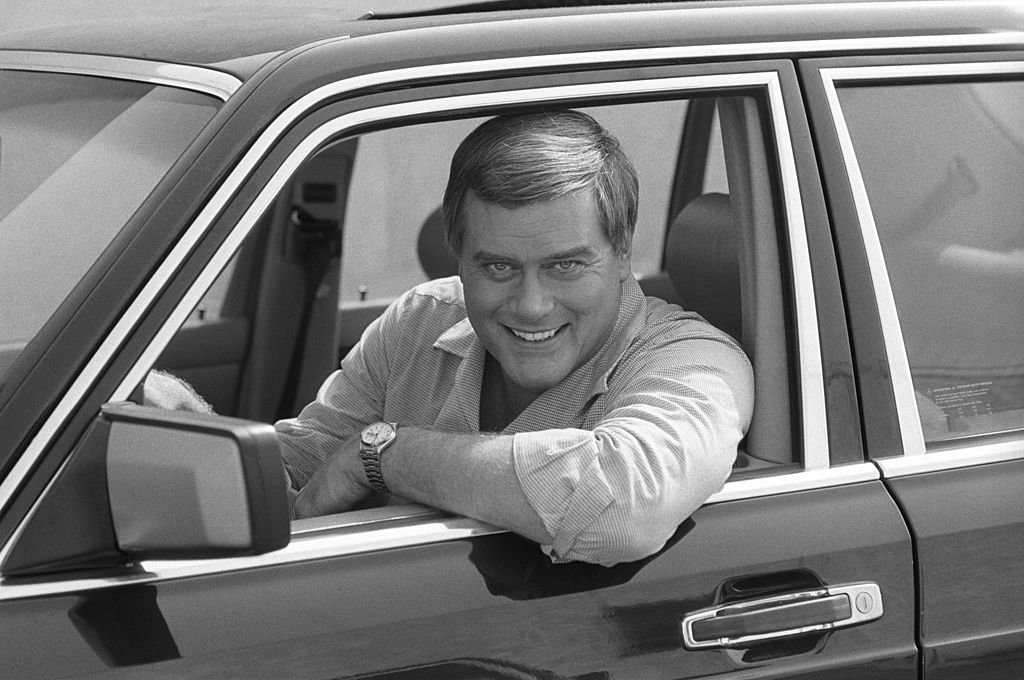 Larry Hagman, American actor and star of soap opera 'Dallas', in October 1983. | Photo: Getty Images
HIS FINAL DAYS
Sadly, the consequences of Larry's reckless life caught up with him. He was diagnosed with liver and throat cancer and eventually underwent a liver transplant.
Larry's final days, though filled with health complications, also had some happy moments. Before he died, "Dallas" was brought back to TV, and he reunited with his co-stars.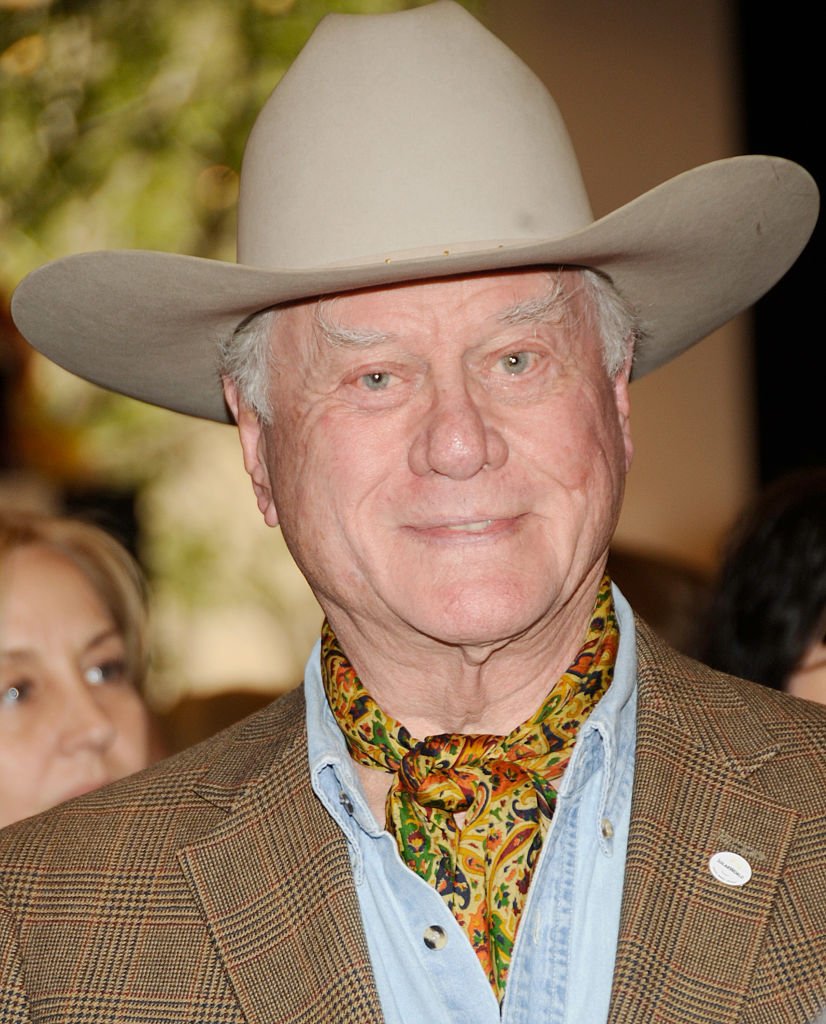 Actor Larry Hagman attends the auction of his collectible memorabilia at Julien's Auctions on June 4, 2011. | Photo: Getty Images
Sadly, Larry could only stay alive for five months after the relaunch. In 2012, he passed away from complications relating to acute myeloid leukemia.
Family surrounded him, and Heidi noted in her book that his final words to her were "forgive me." He died at 88 and will always be remembered for his achievements and impact in the movie industry.
Please fill in your e-mail so we can share with you our top stories!