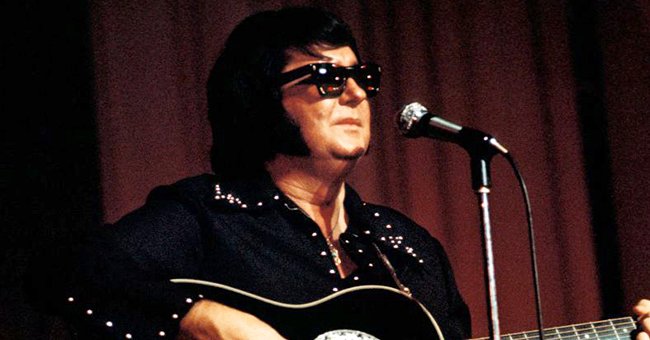 Getty Images
Roy Orbison Tragically Lost 2 Kids in a Fire - His Living Sons Told His Tale of Being a Recluse
Roy Orbison lived a chunk of his life as a hermit, partly because of losing two of his children to a fire. His three surviving sons tell the tale of the life their father lived.
Born in 1936, Roy Kelton Orbison grew up in Texas. He started his first band at 13, before pursuing music full-time, recording ballads like "Only the Lonely" and "It's Over."
By 1964, he opened for the Beatles during their English tour. On his first night with the world-famous band, he performed 14 encores before they took the stage.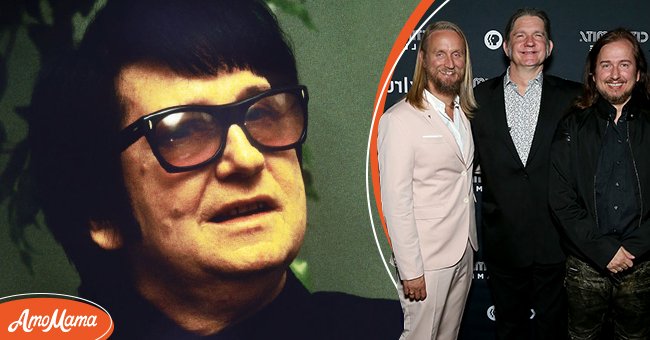 Roy Orbison performs on-stage circa the 1960s (left), Roy Orison Jr., Alexander Orbison, and Wesley Orbison attend the Austin City Limits 2017 Hall of Fame Inductions on October 25, 2017 in Austin, Texas (right) | Source: Getty Images
AN UNLIKELY SEX SYMBOL
Despite dressing up resembling an insurance salesman and infamously being lifeless during his performances, Orbison was considered a sex symbol in the 1960s.
He also had one of the most powerful voices in pop music at the time. George Harrison once described Orbison as "like marble," while Elvis Presley called him "the greatest singer in the world."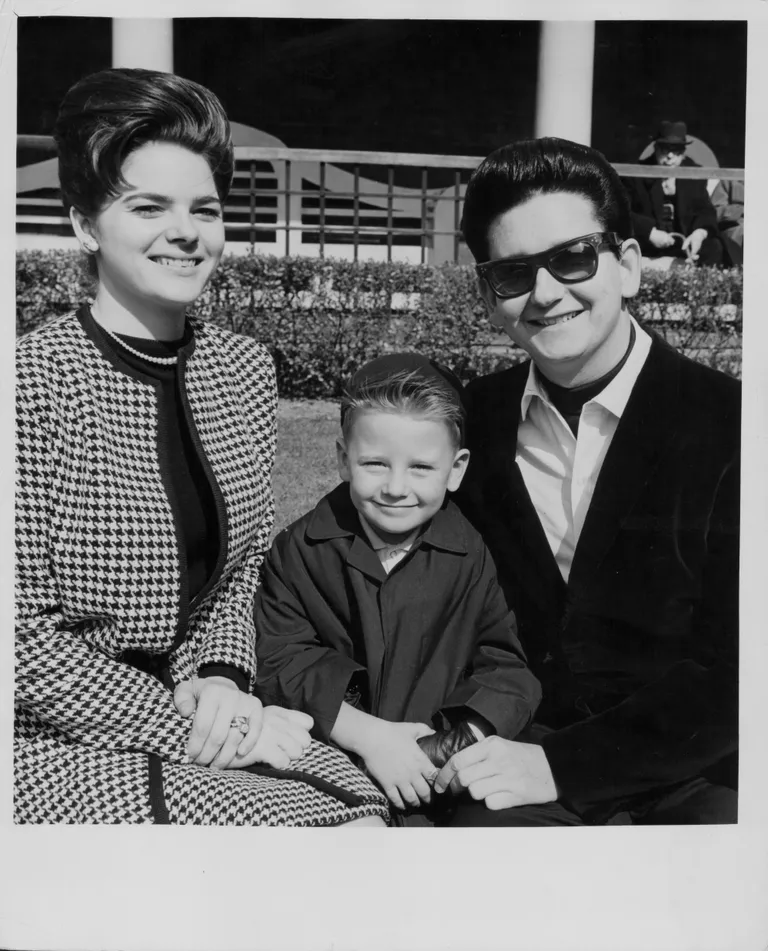 Portrait of musician Roy Orbison, with his wife Claudette and son Roy Jr, in the gardens at Dolphin Square, London, April 9th 1964 | Photo: Images
A SENSITIVE MAN
According to one of his children, Roy Jr., his father was sensitive not just as an artist but as a dad. One time, he recalled attending his father's concerts as a kid, sitting in front.
He cried at the beauty of his father's voice, and his father noticed him. The artist sent a stage manager over to tell him to sit farther back, as seeing his son cry was a little bit too much for the performer.
HIS RISE TO FAME
The early 1960s saw the rise of Orbison's career. His trademark look suited his music well, and his lyrics showed vulnerability. While rock music went with masculinity, he sang about insecurity, fear, and heartbreak.
He was "addicted to the road," as his son would say. He loved to tour, and his constant absence at home put a strain on his marriage to Claudette Frady, with whom he shared three sons.
EXPERIENCING TRAGEDY
In 1966, the pair rekindled, but Claudette was tragically killed in a motorcycle accident. The singer would, later on, be noted, saying that she died in his arms.
As he was trying to recover from the heartache, his two eldest sons died in a house fire just 18 months later. He was on tour when it happened, and the only thing that made it easier for him was his relationship with Barbara Jakobs.
MOVING ON FROM THE PAIN
Before his children passed away, he met Jakobs at a time when he was not doing well. Roy Jr. described the way Jakobs changed his father's life, saying:
"She came into his life at a time where he was not in good shape, and she just breathed fresh air into it."
NEVER LOOKING BACK
Despite his struggles with his loved ones' deaths and the ups and downs of his career, Orbison never looked back. In the 1970s, his career lagged as people enjoyed psychedelic rock 'n' roll more than rockabilly.
On top of this, he could not create hits the same way he did before, and local record stores, even in major US cities, did not keep stock of his newer albums. By the mid-1970s, Orbison stopped recording music.
BOUNCING BACK FROM HIS ABSENCE
He returned to the spotlight in 1980, when the Eagles invited him to join the band's Hotel California tour. He had a country duet with Emmylou Harris on "That Lovin' You Feeling Again," which won a Grammy.
By the late 1980s, he staged a successful comeback and joined the supergroup called "The Traveling Wilburys" with Jeff Lynn, George Harrison, Bob Dylan, and Tom Petty. Thanks to his contributions, he was also inducted into the Rock & Roll Hall of Fame.
REMEMBERING ROY ORBISON
Just a year after he was inducted into the hall of fame, Orbison died at the young age of 52. The singer died of a heart attack while visiting his mother in Tennessee.
After his death, many paid tribute to Orbison, including Paul McCartney, who said: "he was and always will be one of the greats of rock and roll." His second wife, Barbara, and his sons Wesley, Roy Jr., and Alexander survived.
CREATING AN ACCURATE MEMOIR
His three sons released "The Authorized Roy Orbison," a book about their late rock icon father. In the book, they planned to establish Orbison's legacy in the music industry.
The reason for this was because not a lot was written about their father, as he was "a recluse on the level of a Greta Garbo or a Howard Hughes." He adds that their father was one of the most misunderstood artists of all time.
IMPORTANT DETAILS OF HIS LIFE
In the book, the proud children reveal why Orbison started wearing the signature dark prescription glasses that he was famously known for. While people thought it was on purpose, it was accidental. Roy Jr. said:
"He had left his regular glasses on a plane, right before the tour. He had the dark glasses with him and decided to keep wearing them. Dad wasn't able to see without glasses."
A PERSONA WAS BORN
When he was in England, people started taking his pictures wearing dark glasses. It ultimately became a fashion statement, and with that look, an entirely new persona was born.
Ultimately, Orbison's career influenced many who idolized him. Among them are icons like Bruce Springsteen, Joe Walsh, and Neil Young. They wrote their excerpts for the book, which show Orbison's influence on others.
Apart from his musical accomplishments, his children wanted to let the public know that their father was more than just a musician. He was a car collector, a motorcycle enthusiast, and a jokester.
Apart from the book, Roy Jr. and his siblings are confident that they'll continue his father's legacy. In the pipeline are the launch of his unreleased songs and the creation of the Orbison Museum.
Please fill in your e-mail so we can share with you our top stories!