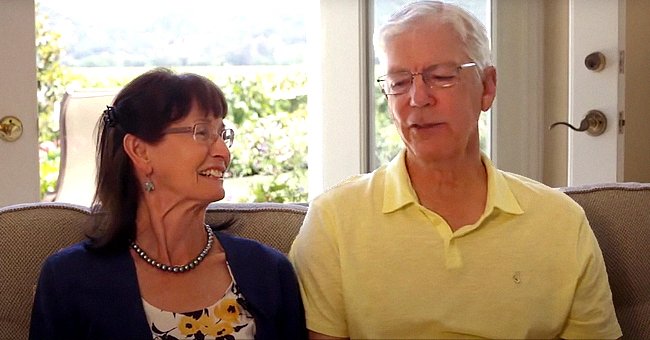 YouTube.com/OnlyGood TV
Dad Forces Daughter to Break off Her Wedding, 48 Years Later She Meets Her Fiancé Again

Two long-lost lovers, who were separated in their youth, crossed paths again many years later and decided to rekindle their romance. They tied the knot in the cafeteria of the same college they had both attended back in the day.
Oftentimes, children can face sheer disagreement and opposition from their families, especially in important matters such as relationship, engagement, and marriage.
Owing to crucial factors like generation gap or merely a difference of opinion, family disputes of such kind can spiral out of control, and are unlikely to end unless one party surrenders. Something similar happened with two long-lost sweethearts.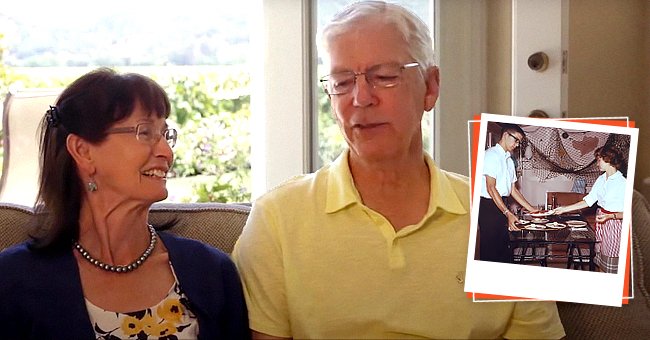 Rude and Willson drifted apart, but reunited 48 years later and got married. | Photo: YouTube.com/OnlyGood TV
Janice Rude and Prentiss Willson were both students at Occidental College in Los Angeles. Rude was a sophomore, while Willson was in his freshman year. Without realizing it, the two ended up developing feelings for one another.
Wilson first saw Rude when she was working her breakfast shift at the college cafeteria, and he was standing in the queue. He instantly fell for the girl but knew deep down that his chances were fairly low as she was gorgeous and his senior.
Rude then astonished him when she drove almost 150 miles to his house in Santa Maria to meet him on Thanksgiving day. Luckily, Willson's mother was impressed by her son's choice and gave Rude a warm welcome.
Soon afterward, the couple decided to get engaged and announced their decision in the local newspaper. The headline of their engagement news, which was published in December 1962, ended with:
"No date has been set for the wedding."
Unfortunately, Rude's father didn't approve of his daughter's relationship. For inexplicable reasons, he told Rude he wasn't happy with her decision and asked her to end the engagement right away.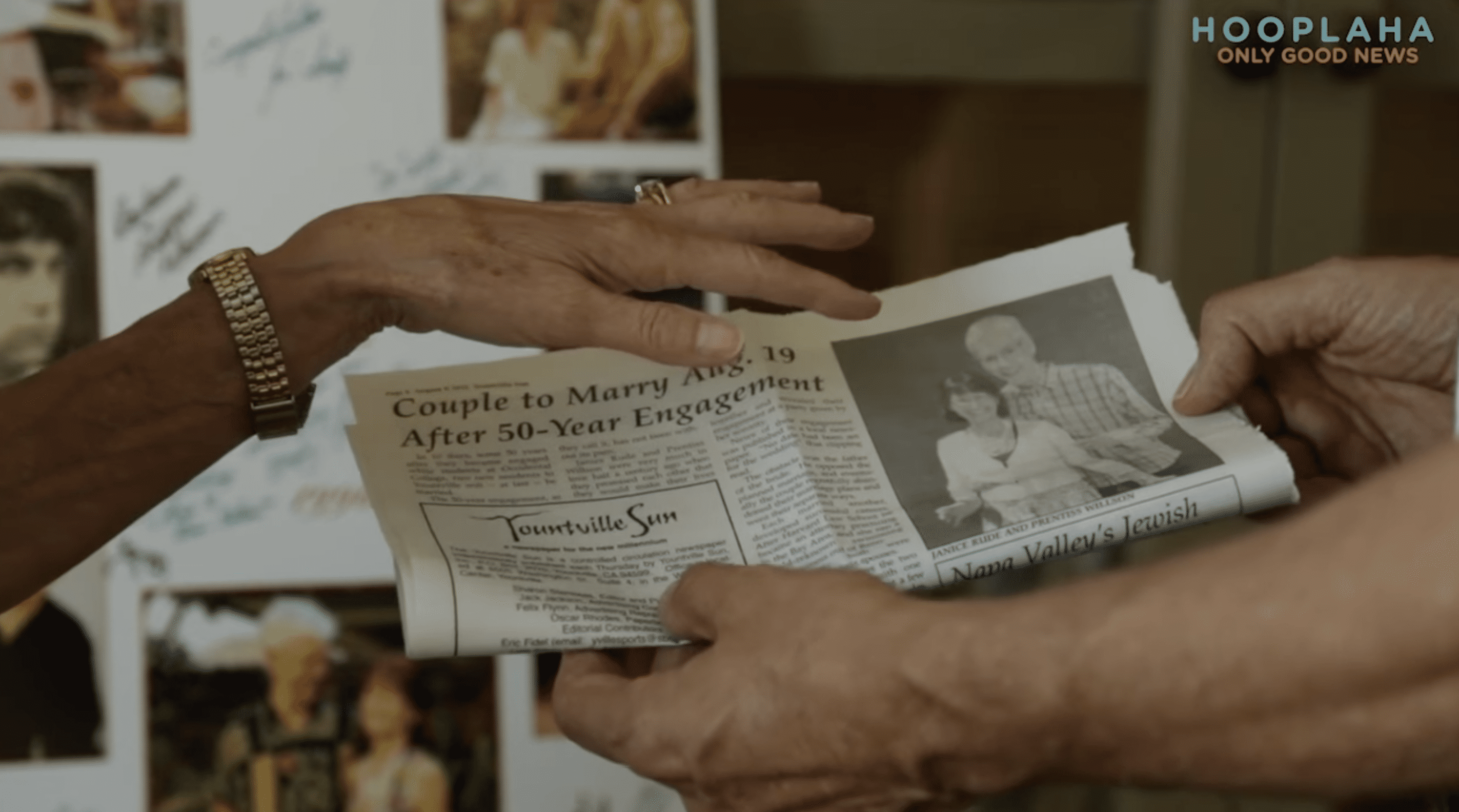 Rude and Willson's moms had saved copies of their original engagement announcement news from 1962. | Photo: YouTube.com/OnlyGood TV
Moreover, her father even threatened to cut off her college tuition fee and all financial support if she didn't call off her engagement with Willson. The lovers parted ways in 1963. About breaking up with his fianceé, Willson shared:
"We tried to figure things out but I guess we weren't smart enough. We had to. We didn't want to, but we had to."
To help her daughter, Rude's mom even took out a second mortgage, but nothing seemed to work. After graduating from Occidental, Rude began running her family's diving board-manufacturing business in Reno, Nevada.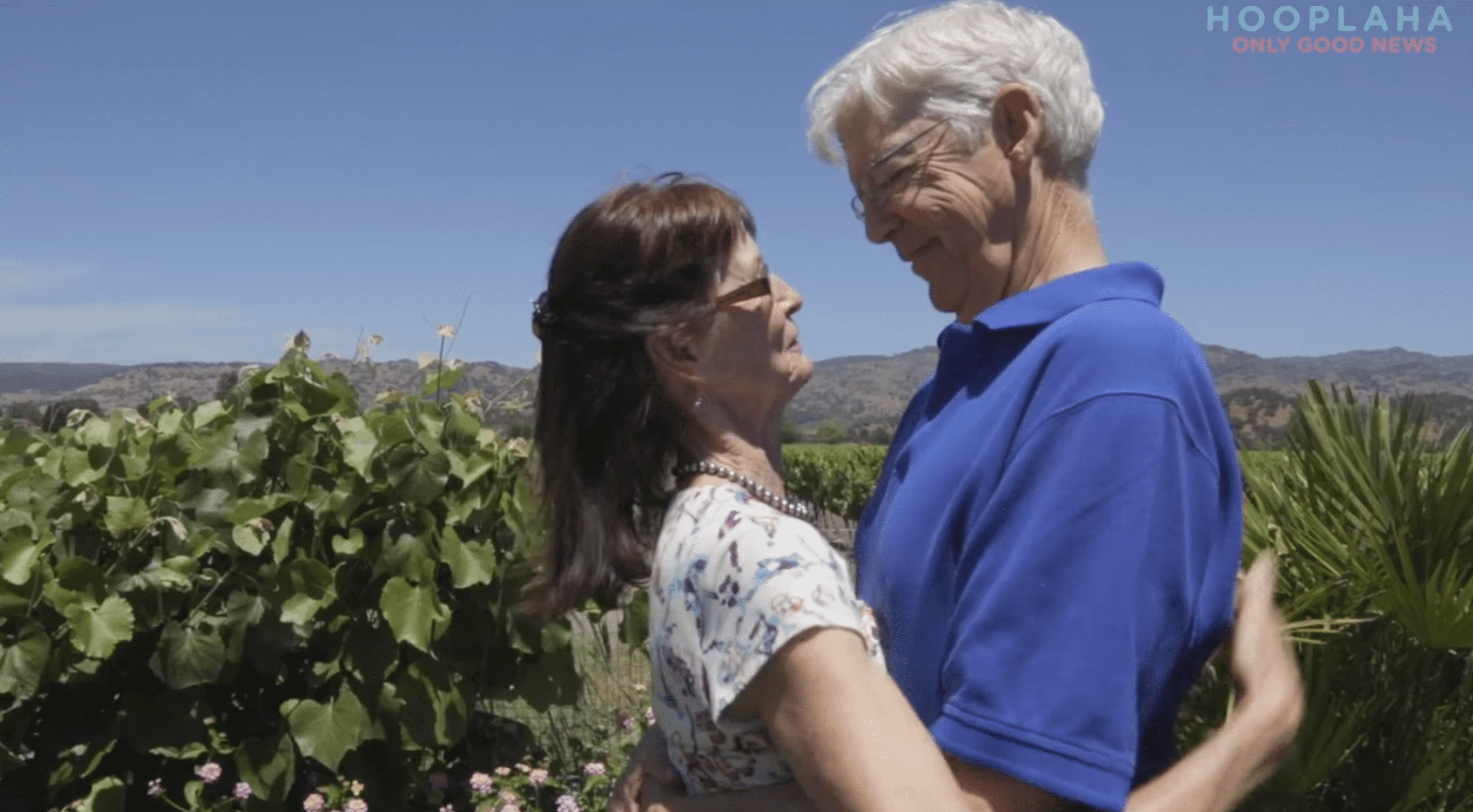 The former lovers met again after 48 years, and discovered that their love was still intact. | Photo: YouTube.com/OnlyGood TV
Wilson went to Harvard Law School and became a Bay Area tax attorney. The two long-lost lovers married other people and sometimes ran into each other. But one day, they found something while going through their deceased mothers' stuff. Willson added:
"The mothers got it. The mothers simply knew, and I think we [he and Rude] also knew."
Apparently, their moms had saved copies of the original engagement announcement that was published in the Arcadia Tribune during their college days. Even though the mothers never met, they had wanted for their kids to unite and live happily together.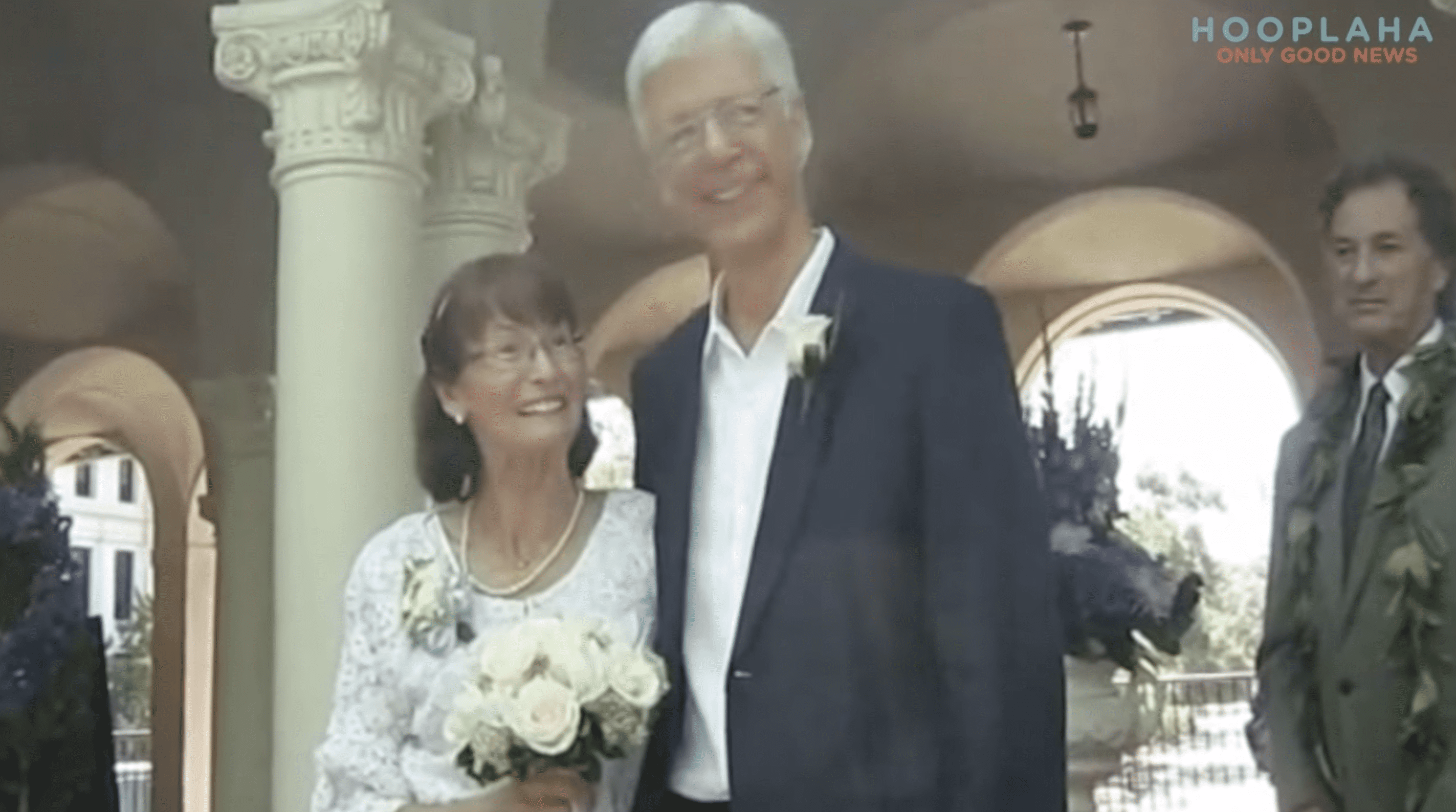 Willson and Rude got married in the cafeteria of Occidental College in 2012. | Photo: YouTube.com/OnlyGood TV
Rude and Willson, who were both divorced, saw it as a sign that fate was finally conspiring in their favor, waiting for them to meet and stay together for the rest of their lives.
After meeting for brunch at the Cliff House in San Francisco on June 20, 2010, they decided to complete what had stayed unfinished 48 years ago. They finally had their dream wedding in the cafeteria of Occidental College on August 19, 2012.
Their incredible love story was even featured in the 2013 winter edition of Occidental Magazine. Rude and Wilson's phenomenal romantic tale is proof that true love has the power to overcome all obstacles and emerge victorious in the end.
Please fill in your e-mail so we can share with you our top stories!