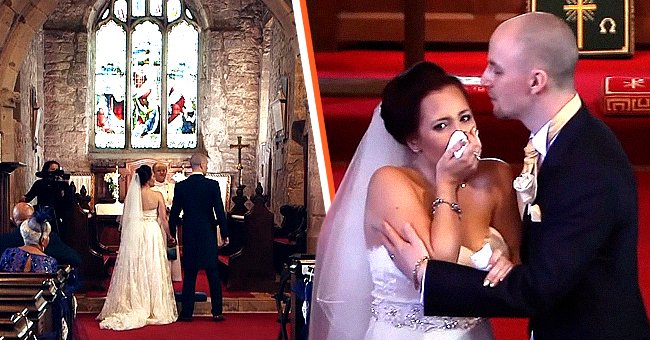 youtube.com/Van Rensburg Films
Bride and Groom about to Exchange Vows When He Stops the Ceremony with an Unexpected Performance
Ready to don glowing white and commit herself to her one true love, a teacher from England had no idea what was in store for her. Her future husband did something she never expected, interrupting her wedding and leaving her bawling.
From Warwickshire, England, Liz is passionate about her job as an educator at Jaykays Dance Company. The teacher's chosen subjects are music and dance, interacting with students who genuinely care for her.
Of course, Liz also holds a unique space in her heart for these kids, too and Ollie, her fiancé, was highly aware of this. In 2017, they were soon to be married, and as much as she loved her students, they weren't invited to watch her walk down the aisle.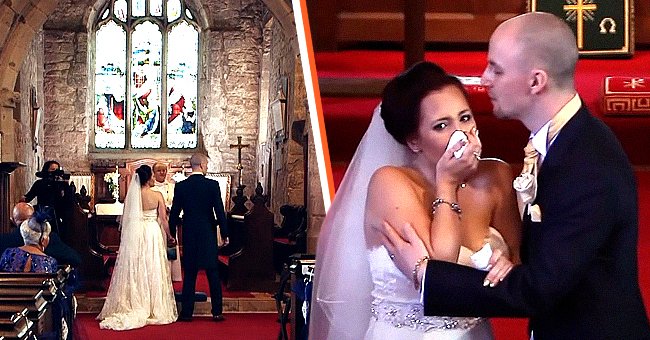 Liz and Ollie standing at the altar on their wedding day [left]; Liz crying at their wedding with Ollie next to her [right].│Source: youtube.com/Van Rensburg Films
SCHEMING AND PLOTTING
Nevertheless, her future husband decided to make their wedding day extra special by surprising her with a performance by her students. Her kids, as well as Ollie, worked together on the surprise.
All of them made sure not to let Liz know anything about their plan. They stuck to their word as, on the beautiful day that both the upcoming spouses were waiting for, her face showed clear awe, making it evident that she had no idea what was about to happen.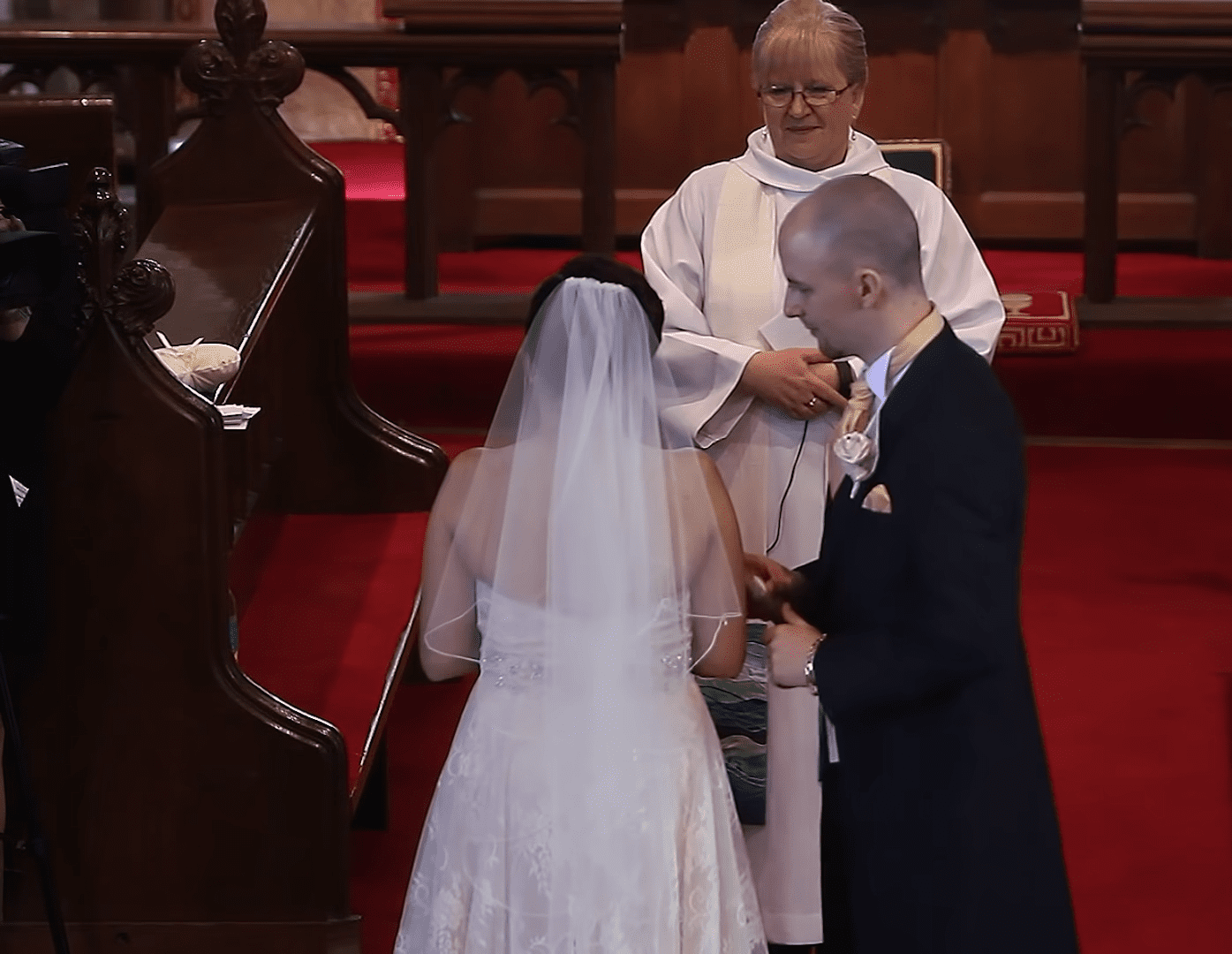 Liz and Ollie standing at the altar on their wedding day. │Source: youtube.com/Van Rensburg Films
THE CALM BEFORE THE STORM
Taking a clip of the moment to come, their day had finally arrived, and the teacher looked gorgeous in her white gown while the groom wore a smart tuxedo, complete with a gold tie.
Standing at the altar with her near-husband, "A Thousand Years" by Christina Perri began playing. Suddenly, a chorus of young voices could be heard singing the song.
A MOMENT TO BE REMEMBERED
Liz turned around to look at the balcony where her students were singing and, after putting her hand over her mouth in awe, the bride began crying tears of happiness. She looked at the children with deep warmth, evidently touched by the heartfelt gesture.
Ollie gave her an affectionate kiss on the forehead as the pair watched the children perform. The educator waved at them with a gleeful smile on her face.
GOING THE EXTRA MILE
Ollie's gesture is a beautiful example of love in action, but romance can manifest itself in many ways. One bride expressed her adoration for her blind groom by wearing a tactile dress so he could feel how beautiful she looked.
Anthony Ferraro, who can't see, and Kelly Anne said their "I do's" at a beautiful beachfront wedding in October of this year. Before they got married, Kelly had already done a lot of research about blindness and how blind people perceive different textures.
So for their special day and beyond her gown, she worked to make the day entirely comfortable for him in many ways. This included writing a beautiful letter for him in braille and getting hitched during the day so that Anthony could perceive shadows and light.
If the effort that both Anne and Ollie went through to make their partners happy doesn't scream Happily Ever After, then what does?
Please fill in your e-mail so we can share with you our top stories!