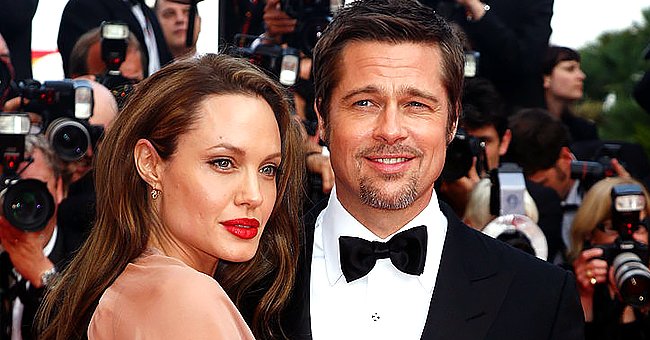 Getty Images
Angelina Jolie Bought $25m Mansion in 2017 to be Closer to Brad Bitt - Inside Luxury Estate
Despite the dramatic divorce going on since 2016, Angelina Jolie moved into a mansion just five minutes from Brad Pitt. The actress made the transit so that the kids could be closer to their father.
Considered one of the messiest breakups in Hollywood — Brangelina ended after 12 years of union, two years of marriage, and six kids together. Angelina Jolie filed for divorce, citing "irreconcilable differences."
The actress filed her papers amid reports of child abuse surrounding Brad Pitt. Although the allegations resulted in an FBI investigation, fights over child custody, and cost both millions of dollars in legal fees, the fight had just begun.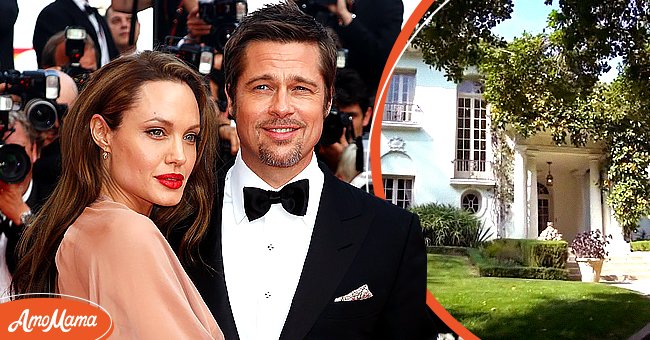 [Left]: Actors Brad Pitt and Angelina Jolie attend the Inglourious Basterds Premiere held at the Palais Des Festivals during the 62nd International Cannes Film Festival on May 20th, 2009 in Cannes, France. [Right]: Angelina Jolie's $25 million Mansion in Hollywood. | Source: Getty Images
In March, Jolie made the cover of British Vogue magazine and opened up about her home and her life as a traditional stay-home mother. Despite the punk that inhabits her inner self, the A-lister revealed that her kids bring her hope.
In 2017, the "Mr. and Mrs. Smith" costar bought Cecil B DeMille's mansion for $25 million to be closer to her ex-husband and the children's father, Brad Pitt. Pitt lives 5 minutes away.
The Italianate Revival villa constructed in 1913 is located in Los Feliz, Hollywood. According to Vogue UK, the house is different from most Hollywood mansions despite the home's price.
The house offers a clear view of the Hollywood Hills and Griffith Observatory. The actress told Vogue:
"I love most that there is no entertainment room, but lots of pathways and places to walk and think. I feel very fortunate we have that at this time."
DEMILLE'S FORMER HOME
DeMille was one of the most prominent figures in 20th-century Hollywood. The eccentric director was known for his lavish productions. He was born in Massachusetts, grew up in New York, and moved to California in 1913.
The late director and film producer lived in the 1920s Hollywood silver screen era, in which many scandals around abuse, murder, and drug addiction haunted the film industry. He was known for depicting immorality in the industry and for his innovative approach in his creations.
DeMille moved to the Beaux-Arts mansion shortly after he moved to California and remained there until his death. The house prospectus described the mansion as a "residential paradise on a noble eminence, a replica of Italy's finest landscape gardening linked to the city by a perfect auto road."
The mansion was the first house built in the neighborhood, and Charlie Chaplin took the second. The two became close, and Chaplin often visited DeMille.
THE COMPOUND
Jolie told British Vogue that she felt the pressure of moving in as if she had been "snuck into where DeMille and Chaplin would hang out."
The compound offers the Jolie-Pitt children and their matriarch everything they might need. It includes a tea house, a wine cellar, a gym, pool house, six bedrooms, a garden room, a library, and beautiful and ample gardens.
DeMille's former home is a 7,500-foot house on a 2.1-acre estate in the gated community of Laughlin Park. Much of the property has a vintage touch, mostly with walls in neutral hues, dark wood, and features some traditional décor.
THE WHILRWIND BRANGELINA ROMANCE
Despite the endless feud and court hearings around their divorce, Pitt and Jolie try their best to be good parents. However, many still wonder how the once aspirational duo ended up with such a messy split.
The pair met during the production of the film "Mr. and Mrs. Smith." The chemistry between them was evident, and shortly after, they were having an affair.
Pitt was married to Jennifer Aniston, and, at the time, they were one of the most adored celeb couples. The affair became public, and Jolie was pitched as mistress, even though they denied their romance.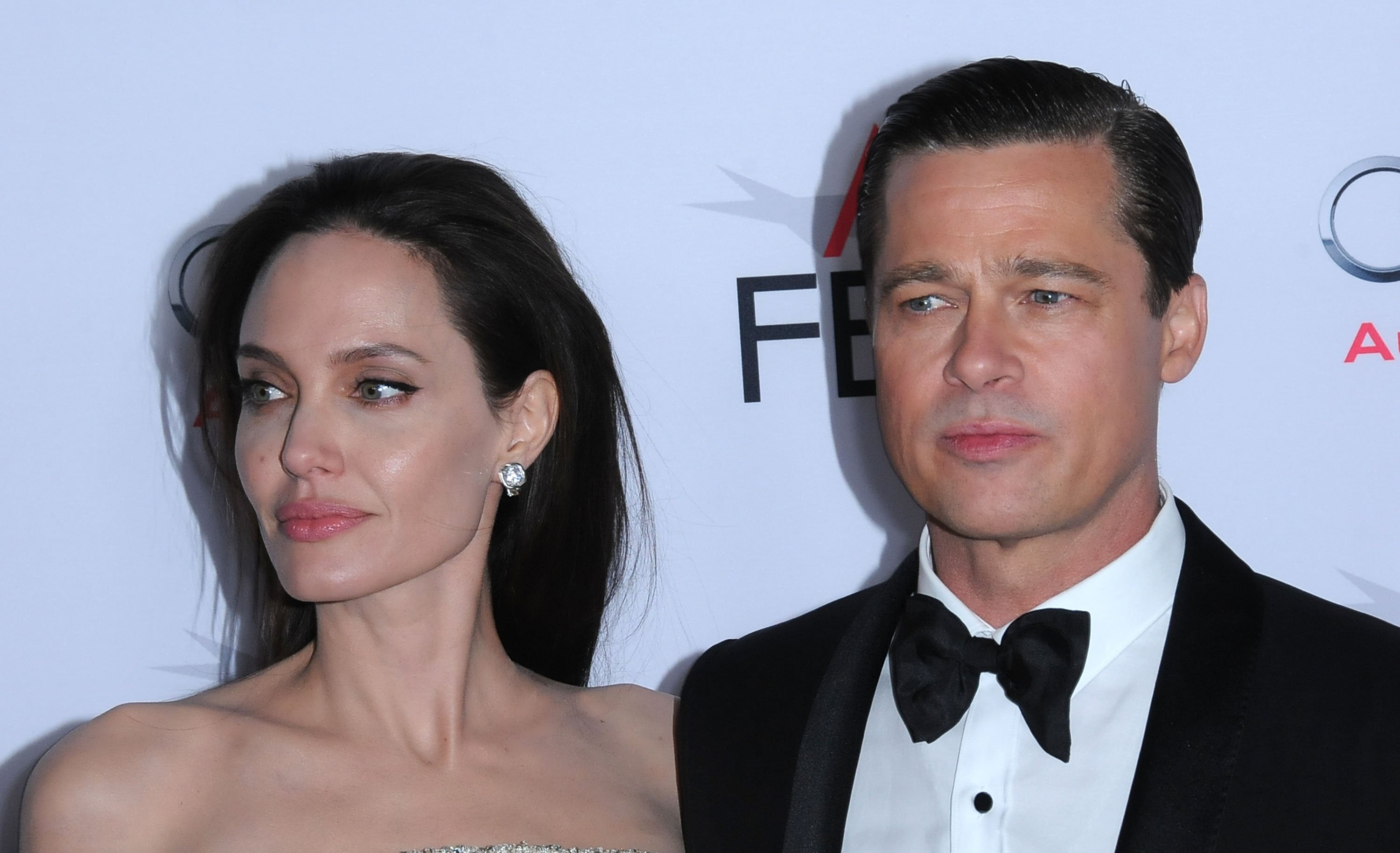 Actress Angelina Jolie and actor Brad Pitt arrive at AFI FEST 2015 Presented By Audi Opening Night Gala Premiere Of Universal Pictures' 'By The Sea' at TCL Chinese 6 Theatres on November 5, 2015 in Hollywood, California. | Source: Getty Images
In 2006 Jolie got pregnant with their first child together. That year they started what they called a "rainbow family." Pitt became the adoptive father of Jolie's Maddox and Zahara, and in May 2006, she gave birth to Shiloh Nouvel.
In 2007 Jolie adopted Pax Thien from an orphanage in Vietnam, and Brad Pitt adopted Pax in the US. In the following year, Jolie confirmed she was expecting twins, Knox Léon and Vivienne Marcheline. Both Pitt and Jolie would often gush their love for each other and their family:
"I am very lucky with Brad. He is a real gentleman, but he is also a real man's man. He's got the wonderful balance of being an extraordinary, great, loving father."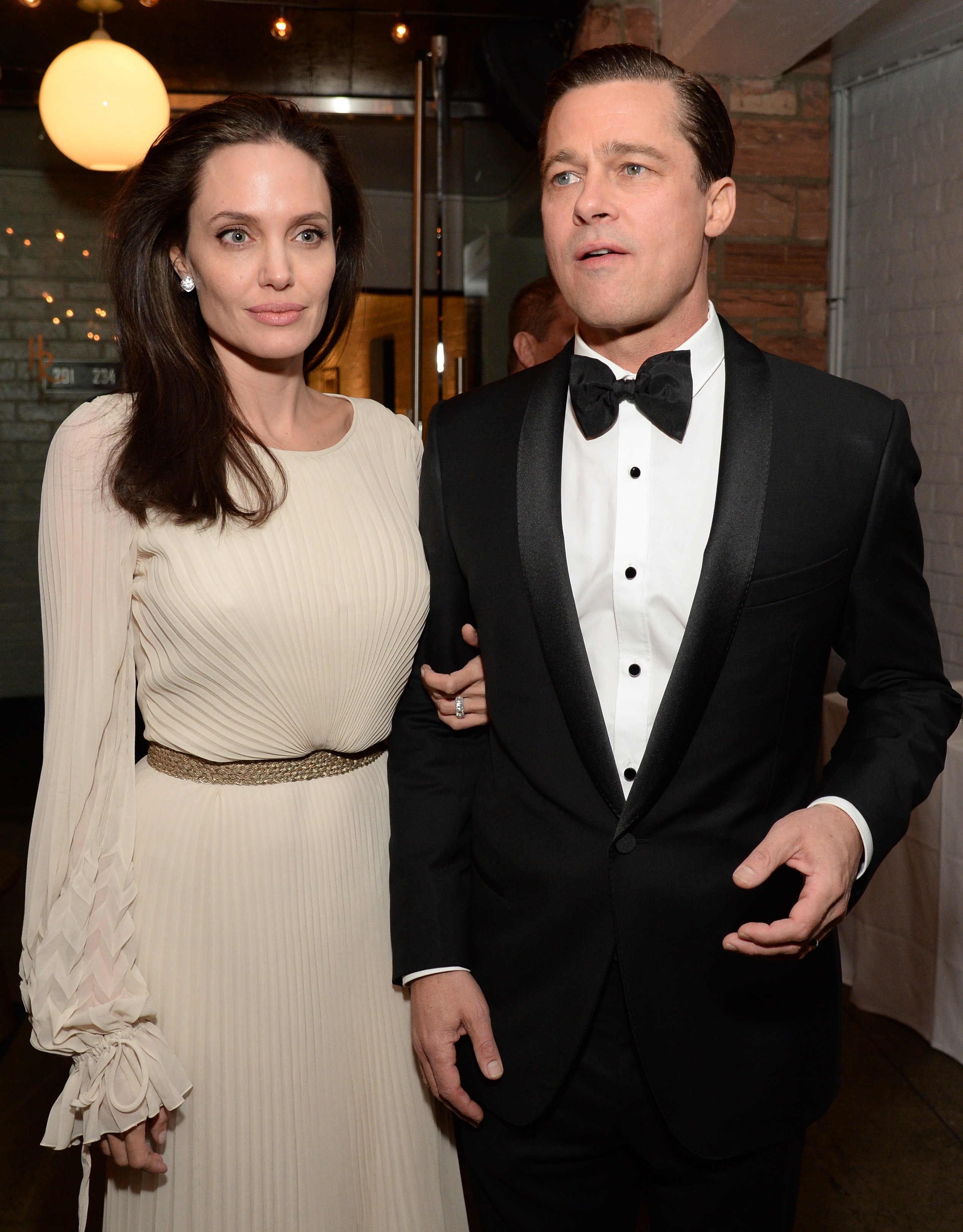 Angelina Jolie Pitt (L) and actor-producer Brad Pitt attend the after party for the opening night gala premiere of Universal Pictures' "By the Sea" during AFI FEST 2015 presented by Audi at TCL Chinese 6 Theatres on November 5, 2015 in Hollywood, California. | Source: Getty Images
Pitt revealed he hadn't "known life to be any happier" than with his family. After ten years together, they wed in an intimate ceremony. But the marriage lasted two years, and in September 2016, she filed for divorce.
THE COMPLEX DIVORCE
After the divorce filing, Pitt was accused of child abuse over an incident on the family's private jet. According to a close source, the couple began arguing, and Maddox stepped in to defend his mother.
The feud escalated, and Pitt was allegedly "drunk," according to the source. However, the investigation was closed, and the actor was cleared due to insufficient evidence to prove that he had been abusive.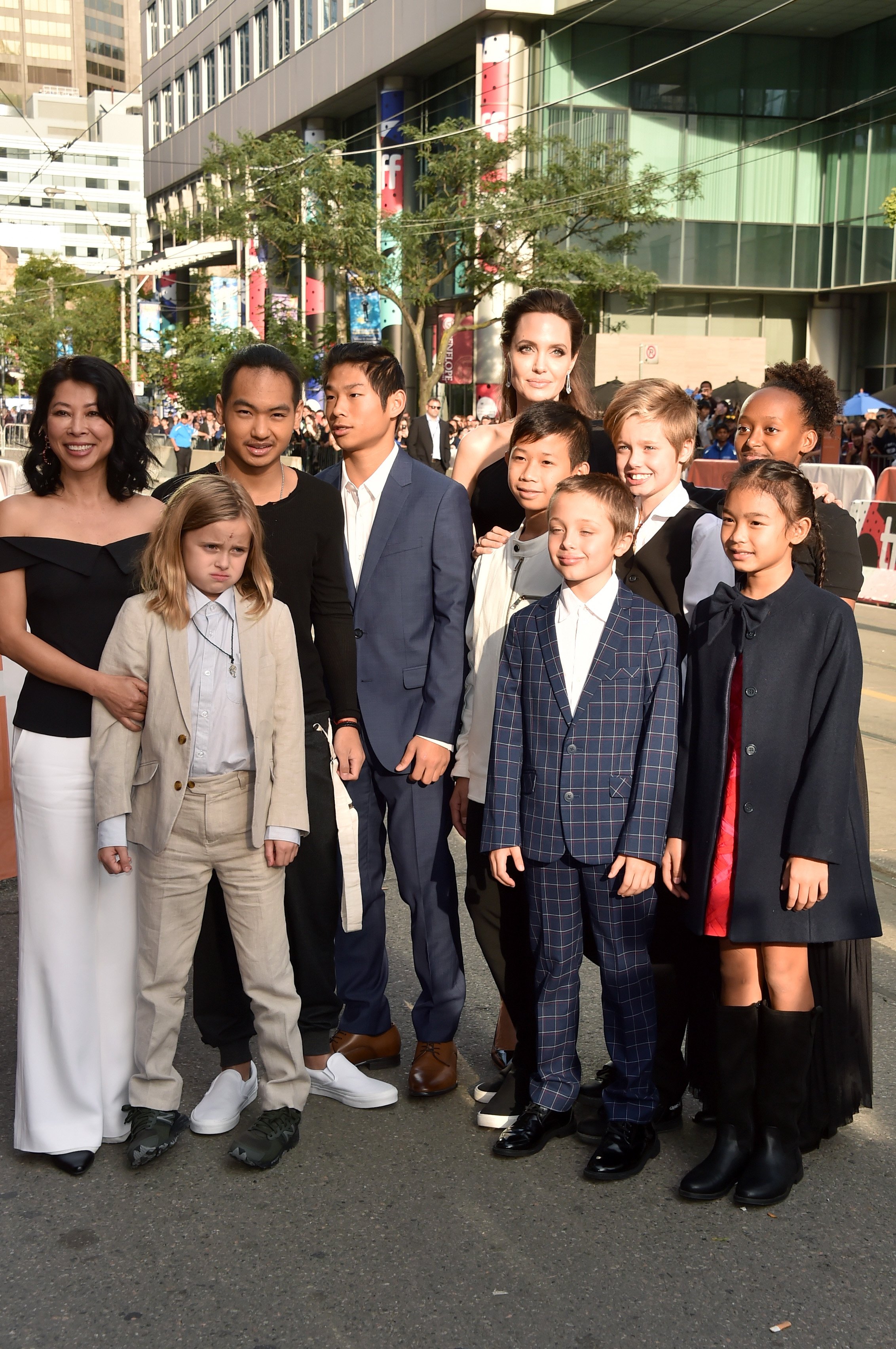 Loung Ung, Vivienne Jolie-Pitt, Maddox Jolie-Pitt, Pax Jolie-Pitt, Angelina Jolie, Kimhak Mun, Knox Jolie-Pitt, Shiloh Jolie-Pitt, Zahara Jolie-Pitt and Sareum Srey Moch attend the "First They Killed My Father" premiere during the 2017 Toronto International Film Festival at Princess of Wales Theatre on September 11, 2017 in Toronto, Canada. | Source: Getty Images
In a May 2017 GQ interview, the Hollywood legend said he quit drinking and smoking cannabis. According to court documents, Pitt has failed to provide his ex-wife "meaningful support" financially since they part ways.
The court proceedings over child custody for their minor children, Pax, 17, Zahara, 16, Shiloh, 15, and twins Vivienne and Knox, 13, continued in December 2020. In June 2021, the actor was granted joint custody of the children.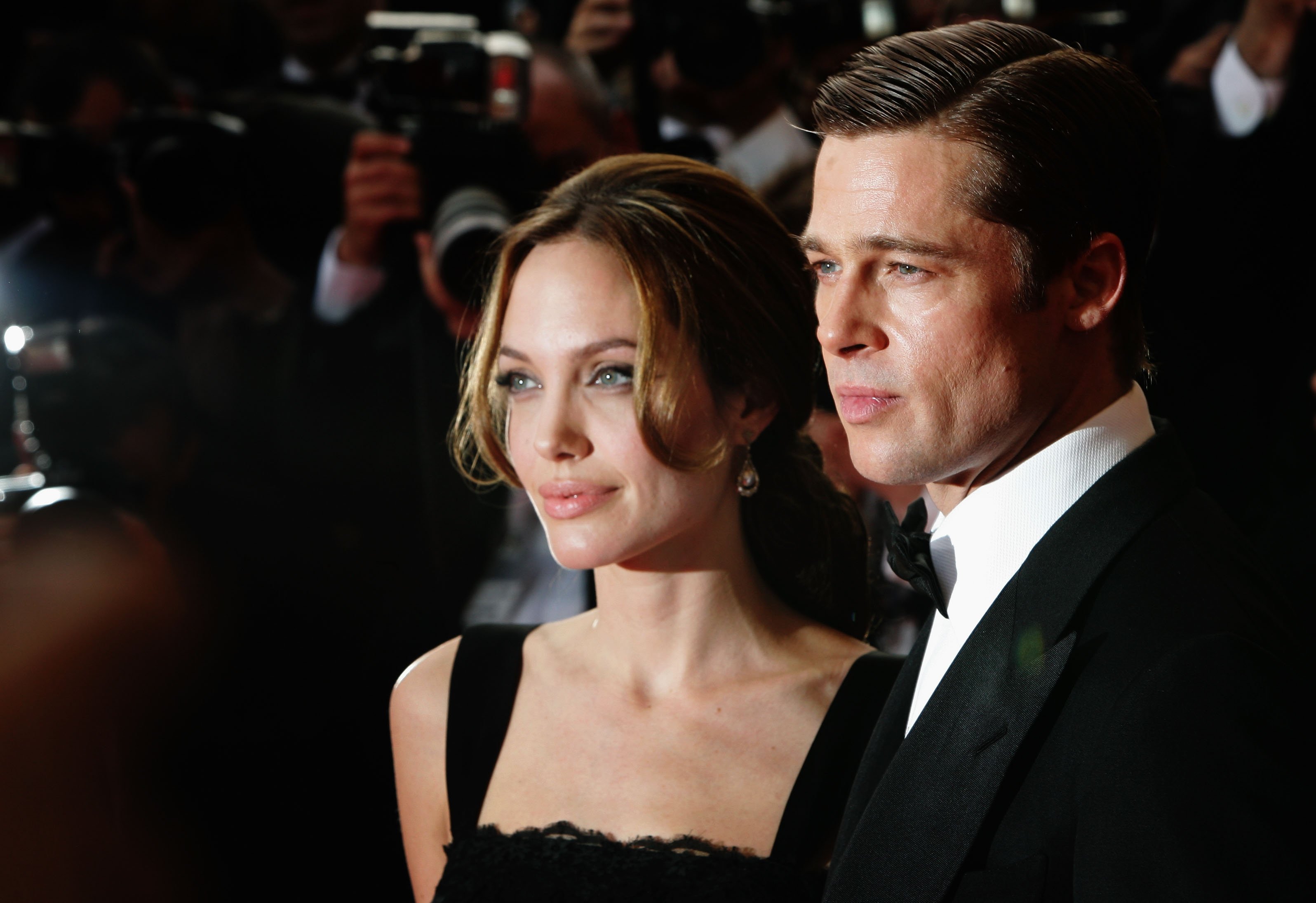 Angelina Jolie and Brad Pitt at the premiere for the film "A Mighty Heart" during the 60th International Cannes Film Festival on May 21, 2007, in France. | Source: Getty Images
It all looked settled until Judge Ouderkirk was removed from the case, putting Jolie and Pitt back to square one. The matter was escalated to the California Supreme Court, and another conflict erupted — the sale of their Château Miraval.
For now, Jolie is happily based in her Beaux-Arts mansion, but as she told Vogue, she's keen to go abroad once all her children are 18. Pitt has recently been linked to his first wife, Jennifer Aniston, as the former couple has exchanged a few compliments online.
Please fill in your e-mail so we can share with you our top stories!