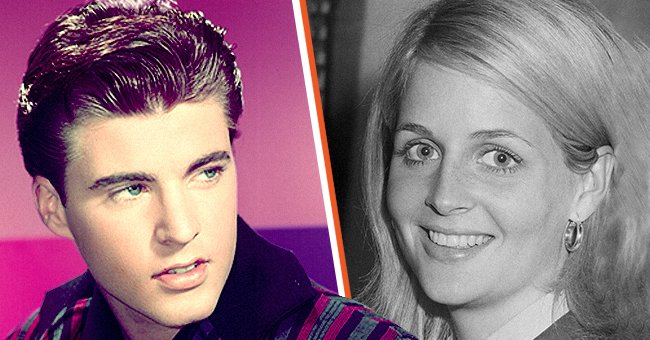 Getty Images
Ricky Nelson and Kris Harmon's Child Custody Battle That Lasted Years
Ricky Nelson and Kristin Harmon Nelson were a perfect match; they shared four kids until their divorce, which stirred a custody battle that led to a big public scandal.
Kristin Harmon Nelson, popularly called Kris, starred alongside her husband, Ricky Nelson, in "The Adventures of Ozzie & Harriet." The pair took on roles that were no different from their reality.
They played onscreen lovers who understood the complexities of love, resulting in the perfect fairytale love story. To an extent, their real-life romance was flawless until everything came crashing.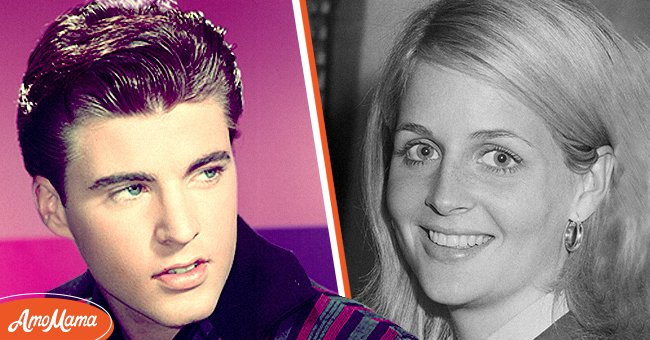 Pop singer Rick Nelson poses for a portrait, circa 1957[left]. A close-up photo of Kris Harmon, circa 1970;[right] | Photo: Getty Images
Surprisingly the split from Nelson led to a scandalous moment between Kris and her family. They all engaged in a custody battle for little Sam, the actress's last born.
The episode featured the peculiarities of a leading controversial saga. The saga included famous personalities, drug abuse, and regular court sessions inviting psychological experts to take the witness stand alongside a young boy.
UNTOLD TRUTHS ABOUT KRISTIN HARMON NELSON
Kristin Harmon Nelson was a talented actress and painter born in 1945. Her records from childhood show a perfect story of an intelligent young woman who excelled in her academics.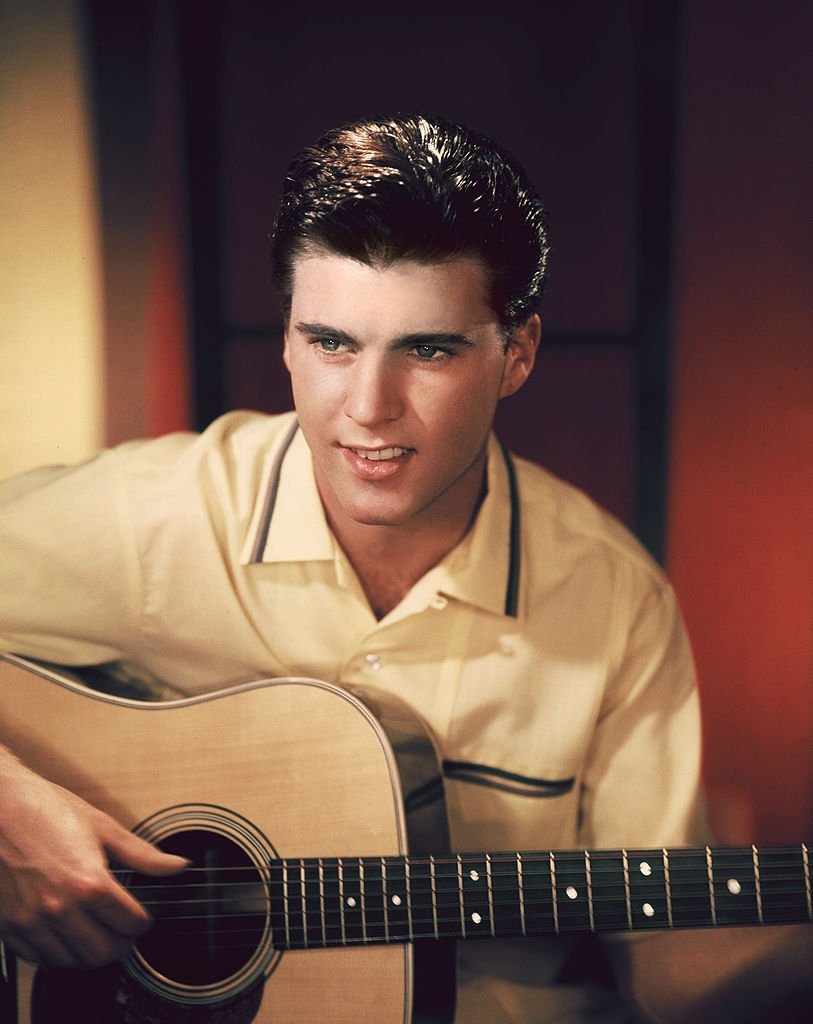 A snapshot of Ricky Nelson posing with a guitar | Photo: Getty Images
While she performed exceptionally well in school, she had a hard time acting like her mother's perfect girl. In addition, the Harmon family were staunch Catholics who wanted to be perceived a certain way.
Kris did not conform to the norm; she recalled being the black sheep and refusing to put up a front. At the time, this behavior did not affect her close bond with her younger brother, Mark Harmon.
THE BEGINNING OF A SWEET ROMANCE
Kris met her husband Ricky at age 12, but at the time, the then-upcoming actress was impressed by his family's fame. They were onscreen stars but gave her listening ears.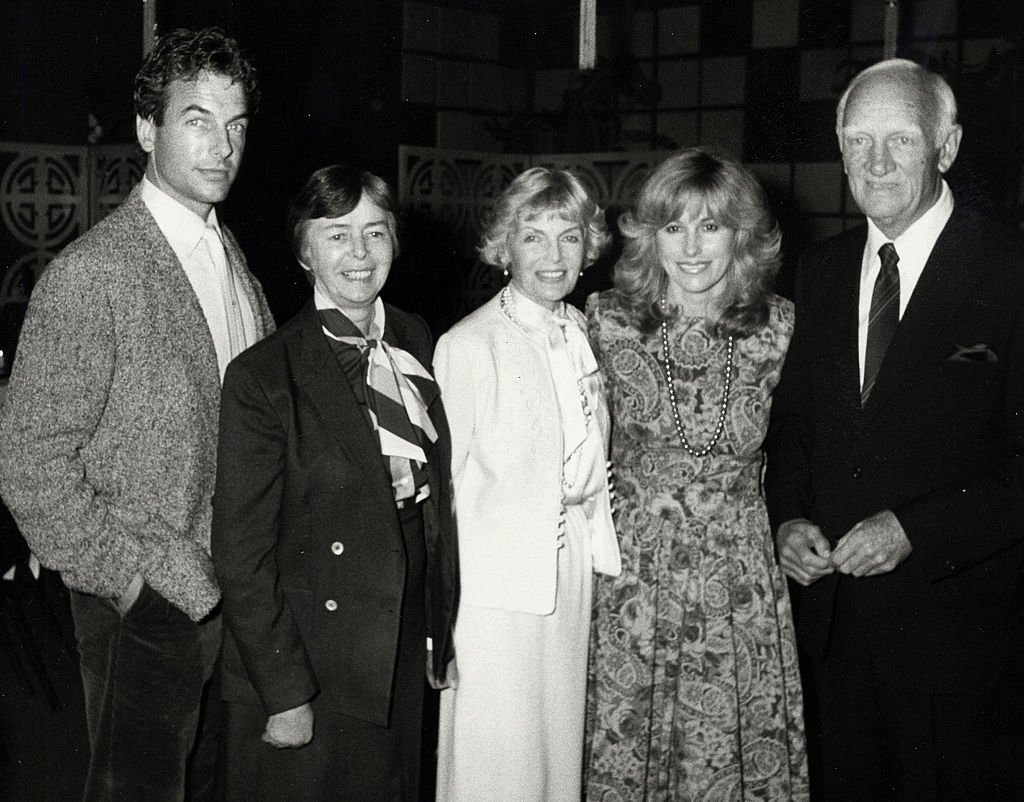 Portrait of Mark Harmon, Kelly Harmon, Elyse Harmon, Kristin Harmon and Tom Harmon on February 09, 1986 | Photo: Getty Images
A few years down the line, she fell for their son, and Kris became a bride at 18 years old. Like every famous young couple, the pair enjoyed their marriage at their peak of fame and later engaged in eccentric activities.
Kris revealed that they did drugs as a couple. The drug abuse went on for a while until she decided to fix things because of the thought of the possible danger it may cause them.
They began to participate in therapy in no time, but while Kris diligently attended her sessions, her husband stopped halfway. She struggled to help Ricky and even consulted her family about the problem.
Sadly, her dad, Tom Harmon, was a disciplinarian who believed he did his best as a father and would never have a child committed to drugs. The Harmon family's denial and Ricky's patterns presented a stumbling block for the actress who faced drug problems.
She decided to end the marriage in 1977, especially for her children's sake. The couple briefly reconciled but separated in 1980.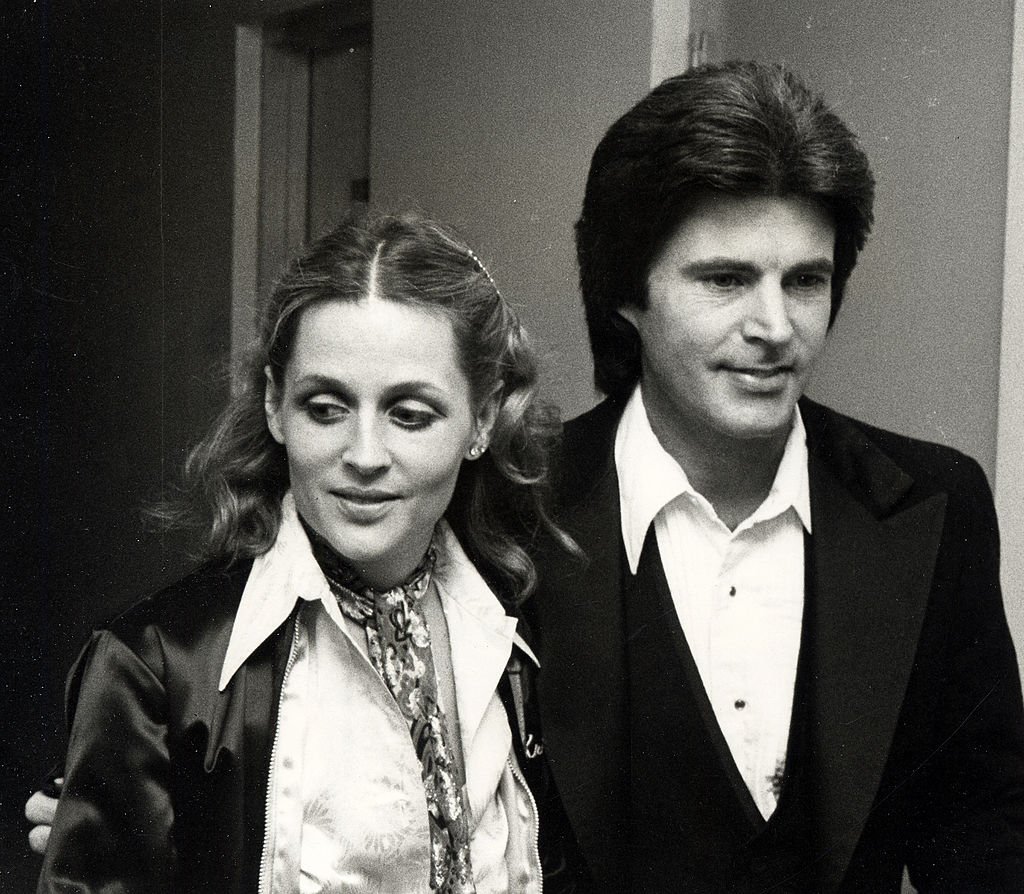 Ricky Nelson and wife Kristin Harmon at Fifth Annual American Music Awards on January 16, 1978 | Photo: Getty Images
WHY THE UNION CRASHED
From Kris's viewpoint, drug abuse was a well-established fact as to why their marriage collapsed. However, her claims are often denied by her own family.
An insider even claimed that she was a controlling wife who pressured the actor. They declared that Ricky wanted to do things his way after some time, which led to her sending him out of their home and publicly slandering his name.
This accusation did not go down well with the painter, who explained that her family was infuriated over her divorce because the Roman Catholic doctrine frowned against such actions.
She also added that they never faulted Ricky for any wrongdoings. Although Kris confessed that their divorce was messy, and she turned to alcohol to quench the pain, she maintained she never kicked him out of the house.
Despite her family's contestations, they still looked out for her youngest son, Sam. He lived with Kris's parents for some months, under her sister, Kelly Harmon's watch.
Sam also had access to his uncle, Mark Harmon, who he phoned whenever he needed to make a report concerning his mother's behavior, which he did. It ultimately contributed to the feud that erupted afterward.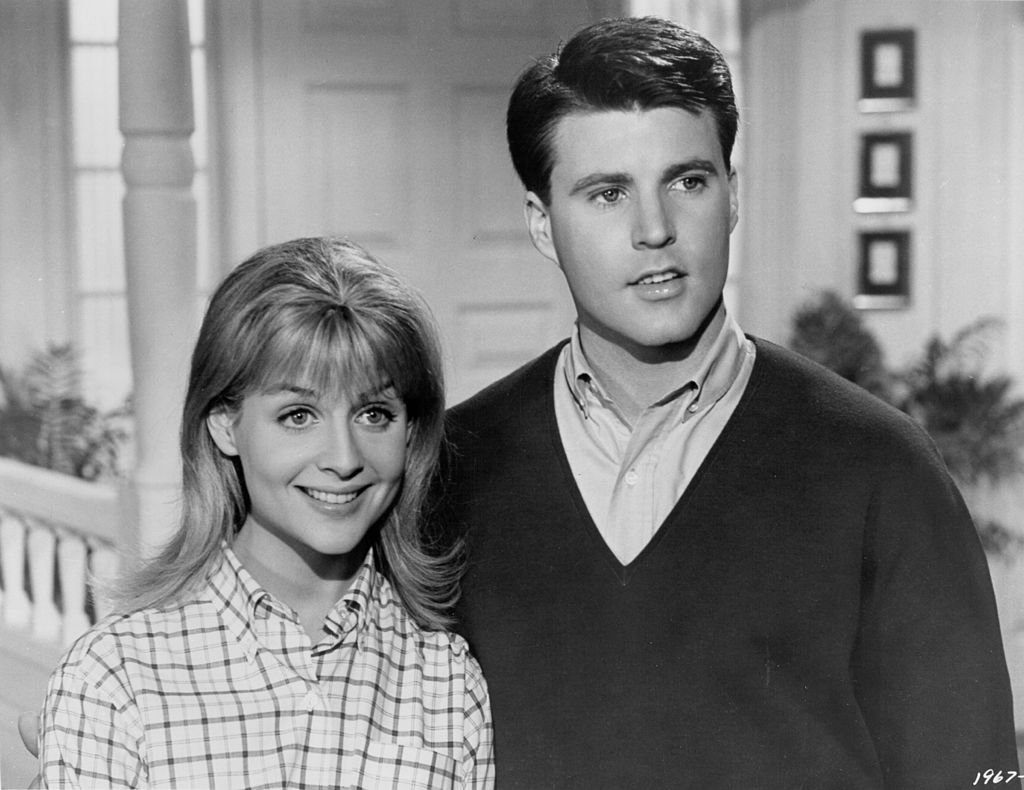 Rick Nelson and wife Kristin Nelson pose for a portrait on January 01, 1963 | Photo: Getty Images
THE SCANDAL AFTER THE DIVORCE
Ricky died two years after the divorce was finalized. This loss affected their son, who began living with his grandparents, and later his mother.
Sam complained about living with his mother. Her youngest child felt abandoned and told his uncle that his mom was incapable of her responsibilities because she often screamed at him.
For Sam's wish to leave his mother to come true, his uncle needed to prove that she was incapable. A few days after speaking to the young man, Mark and his wife Pam stumbled on his sister on Santa Monica Montana Avenue.
Mark quickly recommended a health facility in L.A's Century City Hospital, but Kris refused to believe she needed help. Eventually, she checked into the facility and allowed Sam to live with Mark and his family.
At the facility, Kris engaged in several wellness activities. Her family also visited, but the Harmon pack refused to associate with her after her constant denial of drug use to them and even therapists.
Their major concern shifted to Sam, who had become withdrawn and emotionally traumatized. Mark employed a lawyer, Lawrence Stone, to look into a possible custody case. His sister was, however, shocked to receive the legal documents that ordered her to court.
Her attorney was Carl Osborne. The hearing was scheduled three days after Kris's first child's wedding. She was ordered to stay two hundred meters away from her brother's home at the hearing, and he was awarded custody.
After a series of examinations and questioning, the family decided to settle out of court. Kris had nothing more to lose at this point, her family had somewhat tarnished her name, but her brother wanted to protect his and that of his wife's.
Mark backed off after Osborne probed Mark's wife on the witness stand as it would result in a possible career blemish. Soon the parties involved proceeded to the reconciliation Court.
Mark stayed mute on the issue involving his nephew's wellbeing and sister's condition, but Kelly was never convinced that Kris got the help she needed from the facility.
WHERE IS KRISTIN HARMON NELSON NOW?
Kris died three years ago at age 72, after suffering from a heart attack. A year to her death, the onscreen star fought for her life following a lung infection and was in a coma for some time.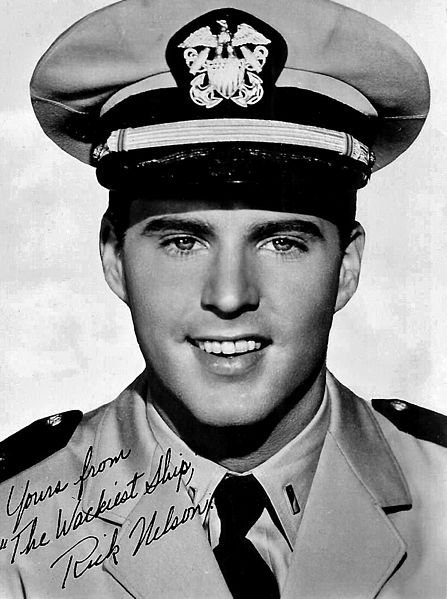 Ricky Nelson for the film "The Wackiest Ship in the Army" | Photo: Wikimedia Commons
She may not have made the best choices earlier in life, but she atoned for her sins and rewrote her story before her death. As a result, Kris formed a close bond with her kids.
Tracy, her firstborn who announced her death, wrote an emotional message in honor of the deceased. Sam also revealed that he became close to his mother when he got older.
Please fill in your e-mail so we can share with you our top stories!