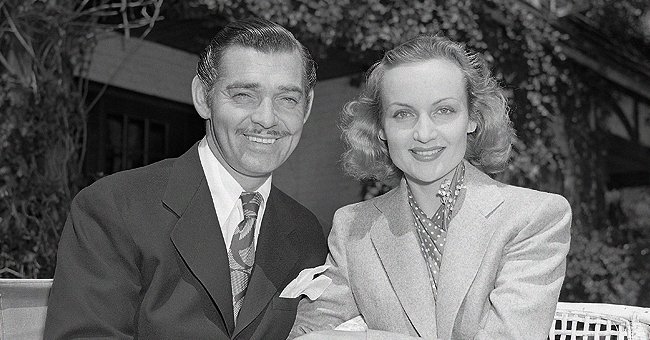 Getty Images
Carole Lombard Died at 33 Rushing to Clark Gable - He Remarried but Was Buried Close to Her
'20s movie star Carole Lombard died while returning to her sweetheart Clark Gable. After her tragic passing, Gable remarried, but it appeared he never stopped loving Lombard and asked to be buried beside her when he died. Here is a look at their love story.
American movie star Carole Lombard who started pursuing a career in the film industry as a child was best known for her acting prowess and roles in screwball comedies which won her the post of an icon of American cinema.
She kept fans entertained for years until a tragic incident. Fans of "My Man Godfrey" didn't get to see more of their favorite cast as her career was cut short after a fatal accident. Her absence was greatly felt by the movie industry and her husband, Clark Gable.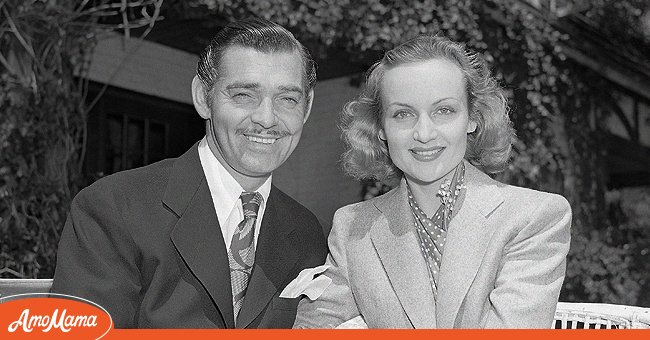 Photo of Carole Lombard and her husband Clark Gable | Photo: Getty Images
LOMBARD'S SHORT BUT SUCCESSFUL CAREER
Lombard was born on October 6, 1908, into a wealthy family in Fort Wayne, Indiana. She started acting at the age of 12, and as a child star with so much energy, she continued to star in movies way into her teenage years.
She signed a contract with Fox Film Corporation when she was 16 but mainly played small parts. Although Lombard later starred in about fifteen short comedies in the '20s, her career took a sad turn when she was 18.
According to author Michelle Morgan, Lombard always appeared to be the perfect beauty queen, but there was a lot of distress behind her smiles.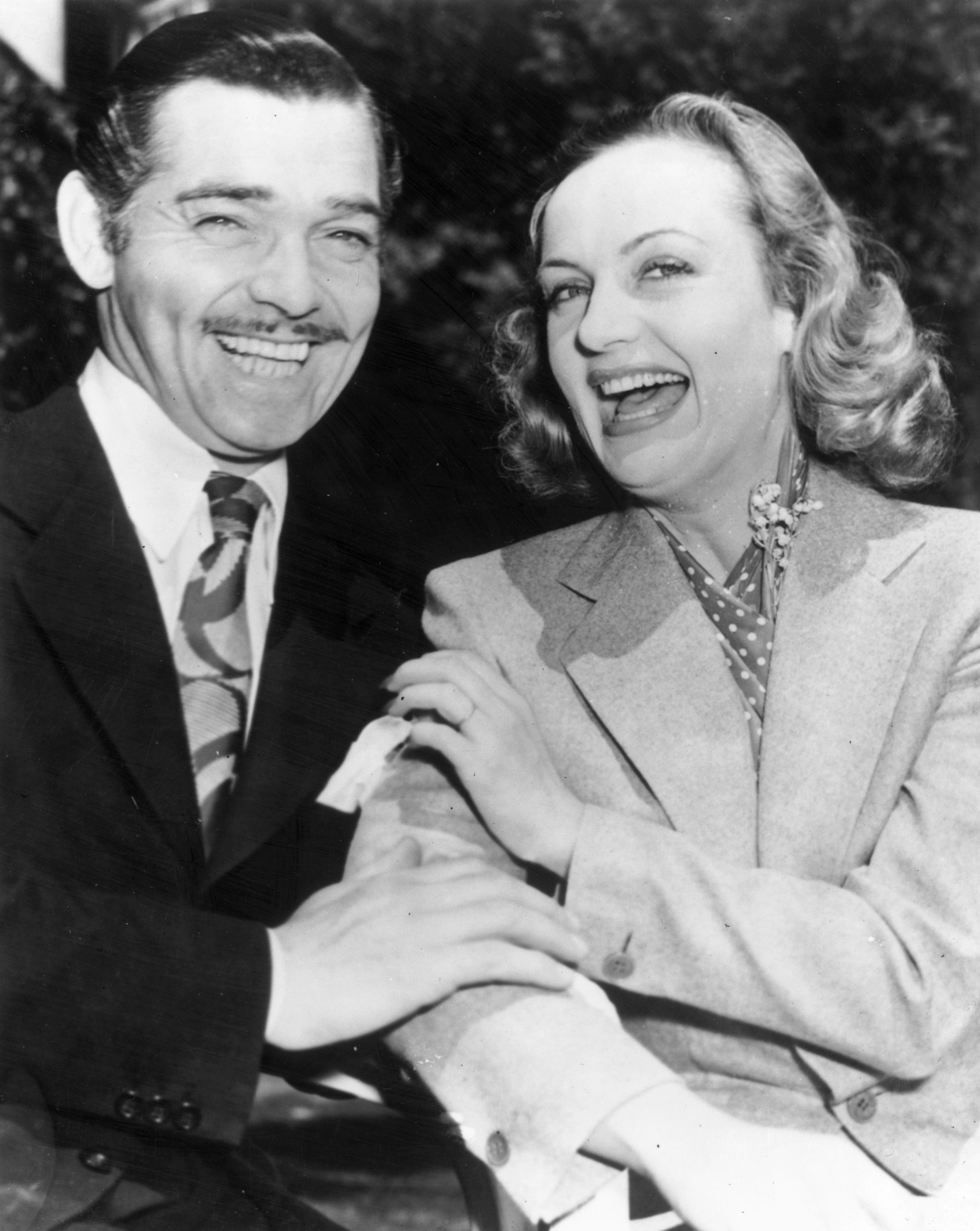 Clark Gable and Carole Lombard posing together on February 10, 1939, after their elopement | Photo: Getty Images
Before the movie icon's 18th birthday, she was dropped by Fox following a fatal car crash that shattered her face. Once speaking on the accident, Lombard said:
"I came out through the windshield. They took 25 stitches in my face."
However, Lombard soon got past the accident's aftermath. She started from scratch, appearing as a Mack Sennett Bathing Beauty. She was also asked to lose weight and was cast in different uncredited films.
Her career took a better turn in 1931 with her role on "A Man Of The World" alongside William Powell, who later became her husband. But Lombard's tragedy wasn't over as she would face more problems in her love affairs.
LOVE STORY BEFORE THE TRAGIC ACCIDENT
Apart from her incredible skills on set, Lombard also held the ability to turn heads with her striking looks and smooth blonde curls. She became more famous when she married William Powell in 1931.
But their relationship was packed with so many complications from the beginning. Lombard suffered a nervous breakdown due to her unhappy marriage, and reports showed the star was bored during her marriage with Powell.
Their differences became unresolvable, and they divorced in 1933 after two years of marriage. During the time of their divorce, the "My Man Godfrey" actress described Powell as "a very emotional man – cruel and cross in manner."
Following the couple's split, the star continued to move to the peak of success, featuring in movies such as "Hands Across the Table" in 1935 and 1936's "My Man Godfrey", which got her an Academy Award nomination for Best Actress.
After that, she got into a brief romance with Gary Cooper. After her fling with Cooper, the iconic actress was ready to walk down the aisle again with Russ Columbo. Sadly things didn't work out as planned as Columbo died following an accidental gunshot to his head.
However, she quickly recovered from her loss, and things became better when Lombard tied the knot with "King of Hollywood" Clark Gable. The power couple rocked the media for years. But again, Lombard's marriage wasn't a bed of roses.
LOMBARD AND GABLE'S DIRE MARRIAGE TIMELINE
Lombard, who later became one of the definitive actresses of the screwball comedy genre, initially had a beautiful relationship with Gable. The two kept their romance a secret until he finalized his divorce in 1938.
The lovebirds' affection for each other was famous in tabloids, but press reports also show that the couple's relationship had some hard times.
Although Lombard desperately desired to be a mother, she had infertility issues. The movie star visited different specialists but unfortunately had no luck.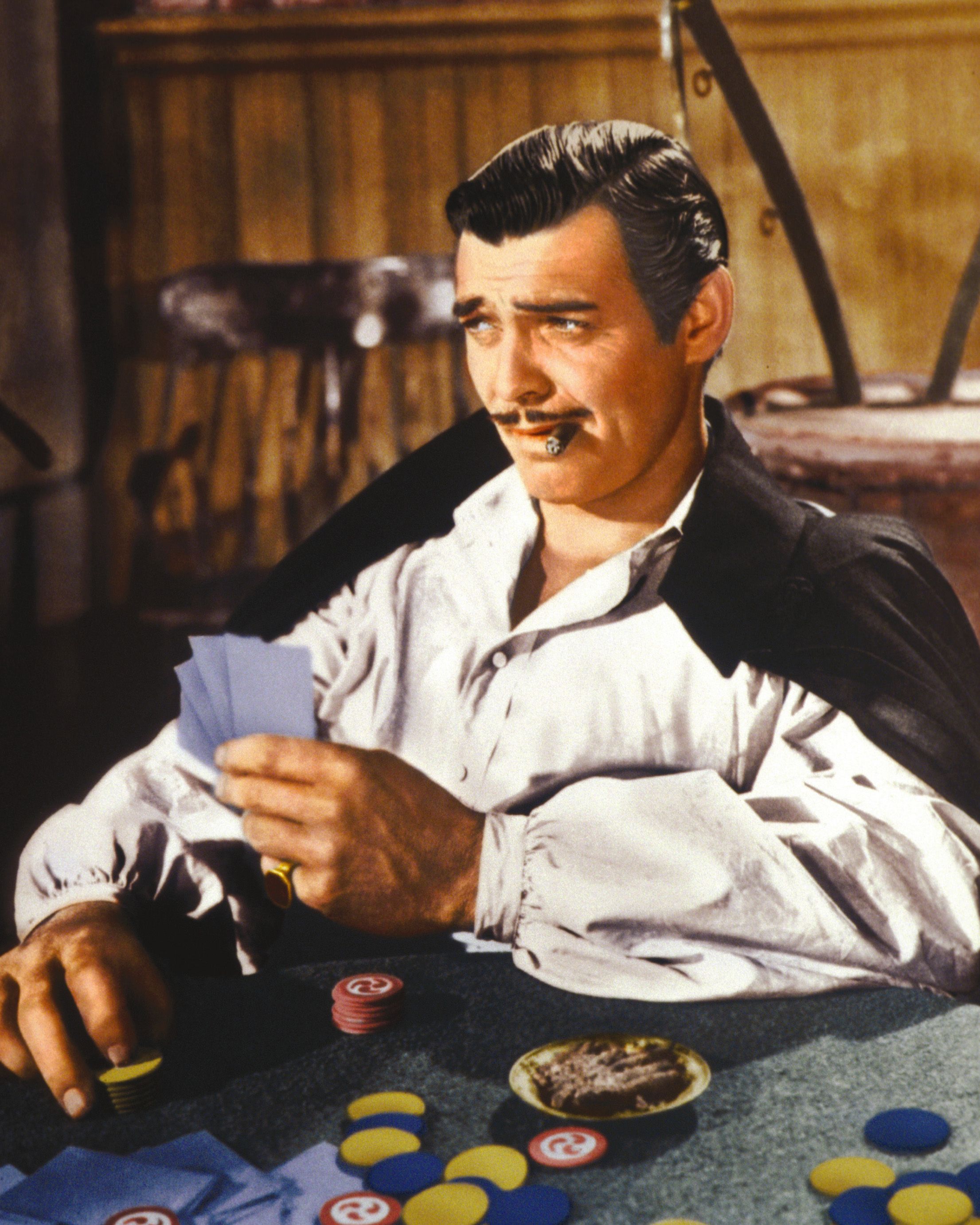 Clark Gable playing cards and smoking a cigar in a publicity still issued for the film "Gone With The Wind," 1939. | Source: Getty Images
There were also reports of infidelity on Gable's part. In the 2014 book "Carole Lombard and the Mystery of Flight 3," author Robert Matzen noted that Gable cheated on his wife with his 21-year-old co-star Lana Turner.
According to Matzen's theory, Gable was "self-centered" and disregarded his extramarital affairs. He also believed Gable's attitude played a part in Lombard's death.
The movie legend died at the age of 33 after a plane crash. She was aboard TWA Flight 3, which crashed on Mount Potosi, Nevada.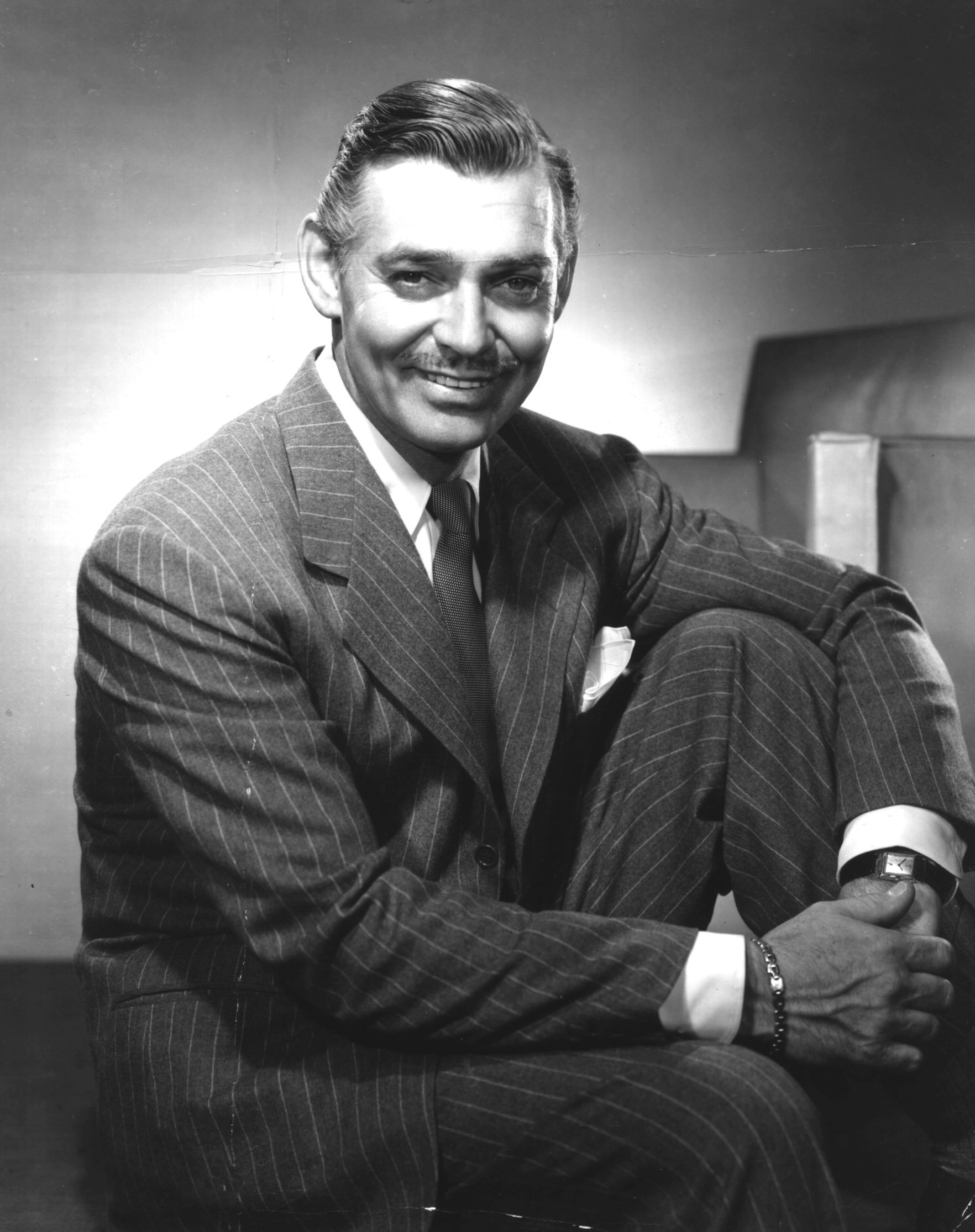 Promotional photo of Clark Gable circa 1940 | Photo: Getty Images
And, according to Matzen's speculations, Gable and Lombard had a fight over his infidelity the night before she embarked on the plane trip and was heading home to save her marriage when she had the accident.
AFTER LOMBARD'S DEATH
Although Gable and the "Hands Across the Table" actress's marriage had so many ups and downs, he was greatly affected when she passed away in a plane crash that had no survivors. Lombard, who had revealed that she "loved life," left many heartbroken the day she died.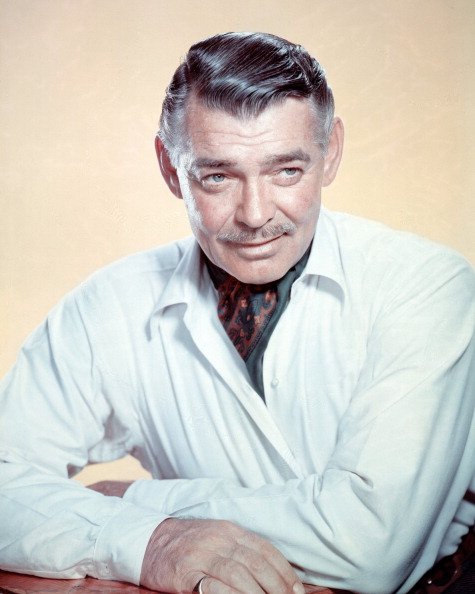 American actor Clark Gable poses for a portrait, circa 1950. | Photo: Getty Images
Her husband, Gable, who had been married twice before his time with Lombard, who he married during his break from filming "Gone With the Wind," never fully recovered from the loss. Morgan, author of "Carole Lombard: Twentieth-Century Star," revealed that after his wife's demise, Gable:
"would ride his motorbike around the Hollywood Hills with no care for safety."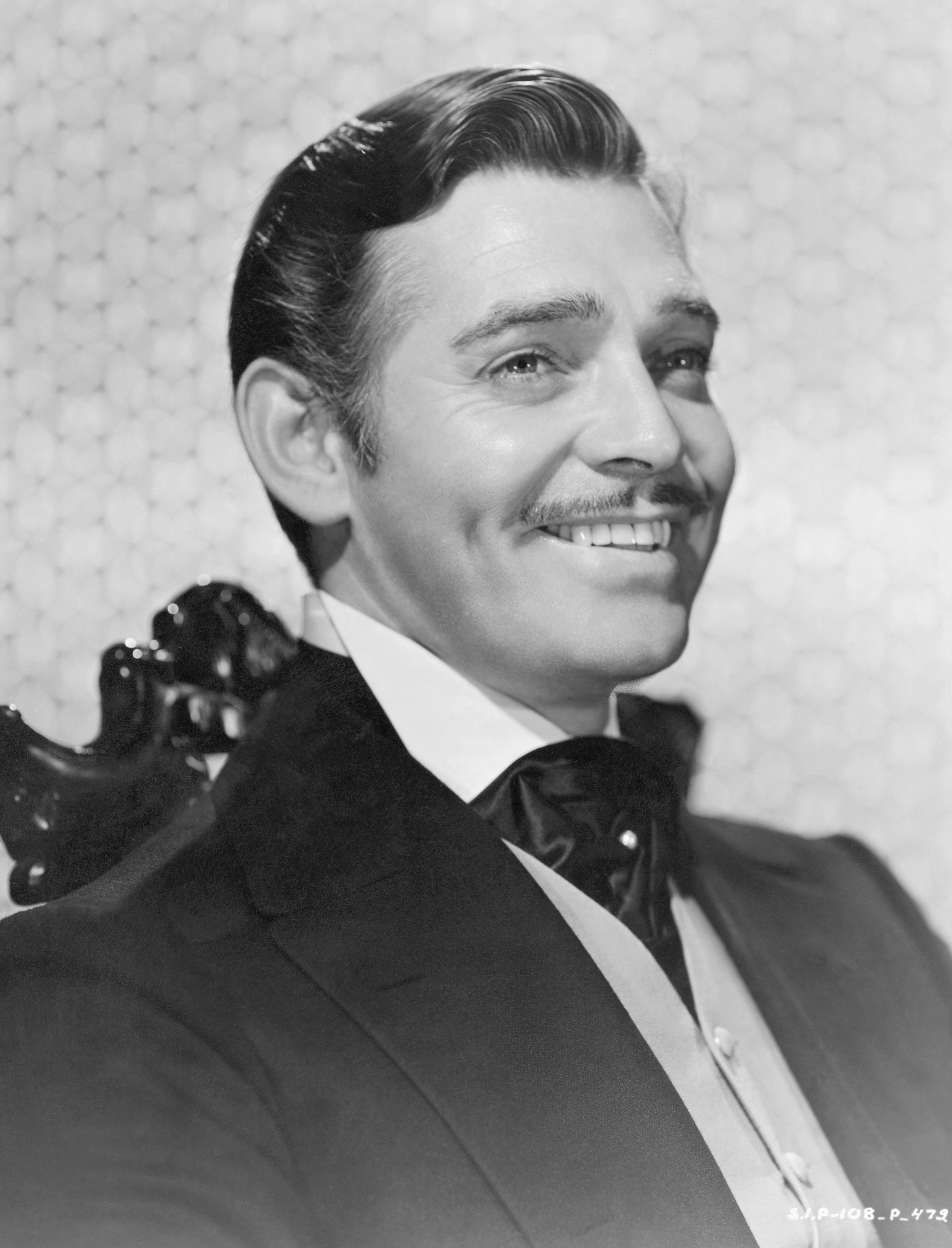 American actor Clark Gable (1901 - 1960) as he appears in 'Gone With The Wind', directed by Victor Fleming, 1939. | Source: Getty Images
Although the actor got married twice after Lombard's death, he rested beside his 1939 bride after his death in 1960. Lombard had a pessimistic personality and was on a mission to defend the United States — selling Defense Bonds — when she had the tragic accident that claimed her life.
Please fill in your e-mail so we can share with you our top stories!