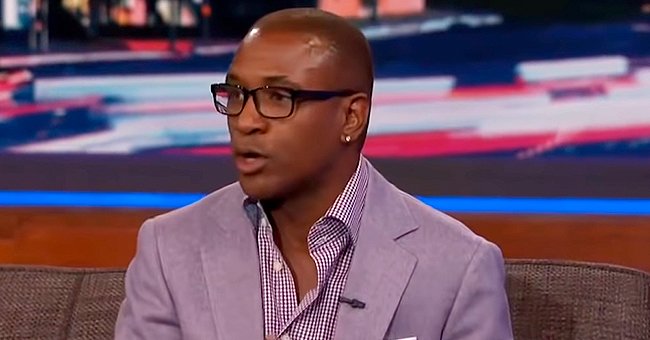 Tommy Davidson | Source: Youtube.com/The Arsenio Hall Show New
Actor Tommy Davidson Grew up in a White Family — He Reunited with His Birth Mom 33 Years Later
Tommy Davidson might have never found his fame without his adoptive mother. Barbara Davidson found him abandoned in Mississippi when he was a baby and decided to adopt him.
Many people have their parents and family to thank for their success. Tommy Davidson is no different. However, he might have more gratitude for his adoptive mother, Barbara Davidson, than most.
Barbara, a white woman, had noticed a small toddler's foot poking out from a pile of garbage in Greenville, Mississippi. So she rescued the baby and later adopted him, naming him Tommy Davidson.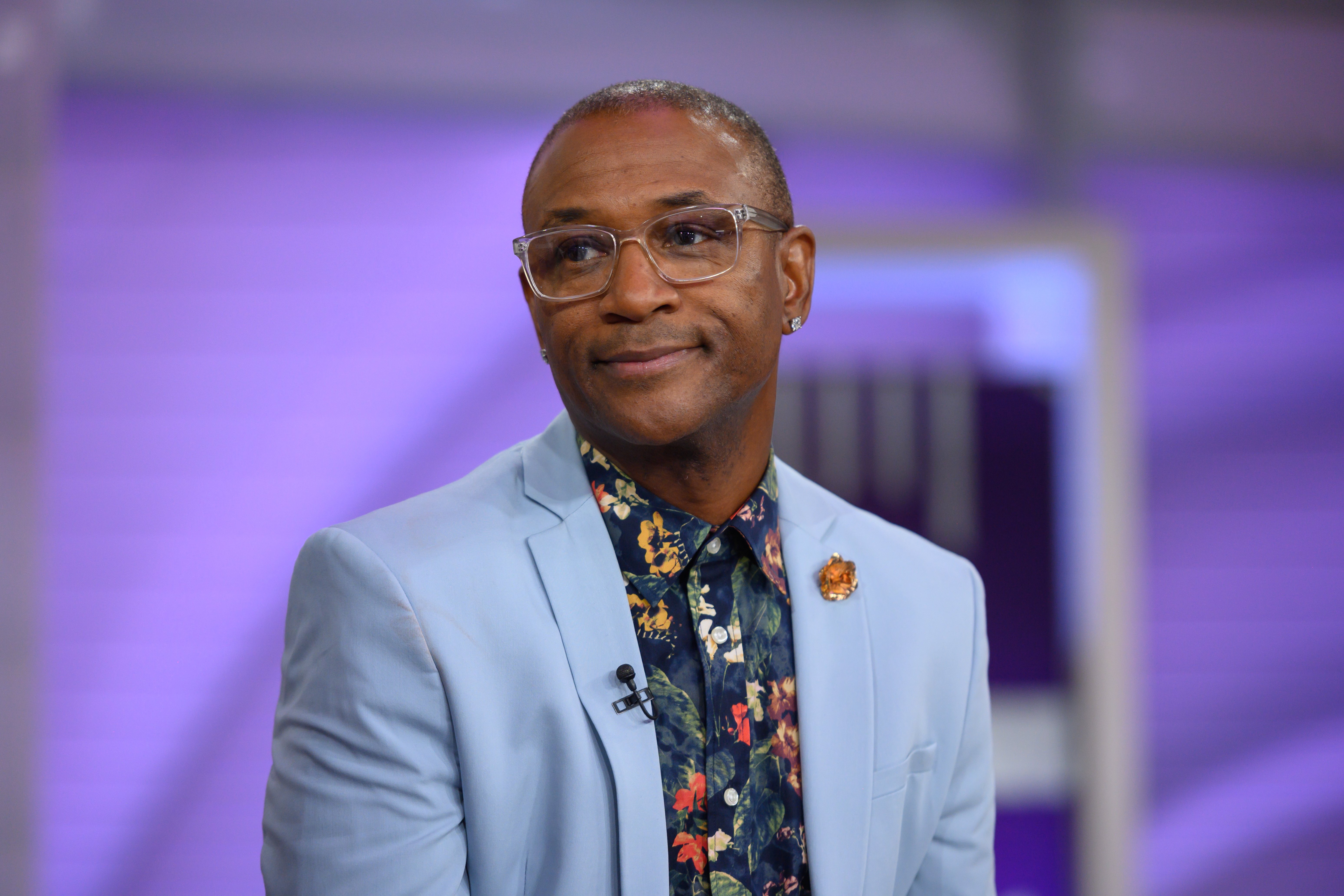 Tommy Davidson pictured on "Today" in 2020. | Source: Getty Images
GROWING UP
Davidson grew up with his sister, Beryl, and brother, Michael, who passed away from AIDS. He has shared that the experience of being black in a white family could be painful:
"I experienced a lot of pain. It was a lot of stuff for a child to experience. It was heavy. The neighborhood. Friends murdered. That wasn't easy."
During an interview with the Washington Post, he noted how he related to other black people and how they related to him was challenging. Therefore, as a child, he would feel lonely.
Davidson explained that although he understood the situation as an adult, as a child, it was difficult, and he would feel frustrated towards his family as a result.
Furthermore, during an interview on "The Doctors," Davidson opened up about the shame he felt when people would find out he was adopted into a white family.
The realization of his shame came after his sister asked him why he never mentioned his mother. Davidson shared the shame was rooted in his childhood:
"I had shame, cycle way back into my formative years as a kid and it was embarrassing. Both ways."
Davidson explained that when his mother would show up to school, the black children would change their behavior towards him. And when he showed up to gatherings with his family, others met him with shame.
He noticed that if his family were not around or were not mentioned, he would not have to deal with those complicated feelings of shame. Therefore he did not speak about his family or his mother publicly.
He acknowledged that his mother was not hurt by his actions because he grew up in a "white American" family who did not stand for any type of racism. So presumably, his mother understood his hesitations.
During "The Doctors" interview, Davidson recounted that if someone said a racial slur in their household, his parents would punish them. He recalled that his family members did not see people as the color of their skin.
Despite the challenges Davidson faced, he and his family grew up close. He and Beryle would joke and tell people they were twins when people would question their relatedness.
DAVIDSON'S CAREER
Davidson turned out to be the comedian and an "In Living Color" actor. And now, at 58 years old, Davidson has had a very successful career that might have never been.
Davidson started as a comedian on the stand-up circuit in Washington D.C. Through his talents, he was spotted by major concert promoters and opened for many famous entertainers, including Patti LaBelle and Luther Vandross.
Later his stand-up work took him to perform at the Comedy Act Theater, which would lead to his first Hollywood break. Davidson met Robert Townsend during his time at the theater.
Townsend helped Davidson land his first TV role in "Partners in Crime." He met Keenen Ivory Wayans on the set, who would be an essential character in Davidson's career.
With help from Wayans, Davidson landed an audition for "In Living Color." Of course, he got the role in the pioneer sketch TV show and made TV history with his co-stars.
"In Living Color" featured a multi-racial cast made up of other newcomers like Davidson. The cast included stars such as Jim Carrey, Jamie Foxx, Jennifer Lopez, Rosie Perez, and the Wayans brothers.
The comedy sketch show is what Davidson is most known for, but it also led to many movie roles. These roles included his film debut in "Strictly Business" and the 1998 movie "Woo."
"Woo," which Davidson starred alongside Jada Pinkett Smith, would mark more than just another movie credit for him. While filming "Woo," his adoptive mom put him into contact with his birth mother for the first time.
Unbeknownst to Davidson, his mother had made contact with his birth mother, Tommie Gene. Barbara phoned Davidson during the filming of "Woo," and the news threw him off.
The news about contacting his birth mother was a total shock for Davidson as he wrote in his memoir, "Living In Color." He did not know whether she was alive or dead until Barbara's phone call.
Interestingly, Pinkett Smith helped Davidson through the news. After finding out, she told production to end early and told Davidson to go to his hotel to process the life-changing information.
During a "Red Table Talk" interview with Davidson and Pinkett Smith in 2019, he admitted that the moment on set and their conversation led to him "finally meeting [his] real mom."
In the same year "Woo" was released, Davidson met Gene while performing in Wisconsin, where she lived. Davidson decided to invite her and her family to the show.
In his autobiography, Davidon detailed the "out-of-body experience." He noted it was hard to acknowledge her as his mother, perhaps because he had only met her at 33 years old.
Davidson found out she already had three children before he was born and was struggling with addiction during their meeting. He also learned that she had overcome addiction and turned her life around.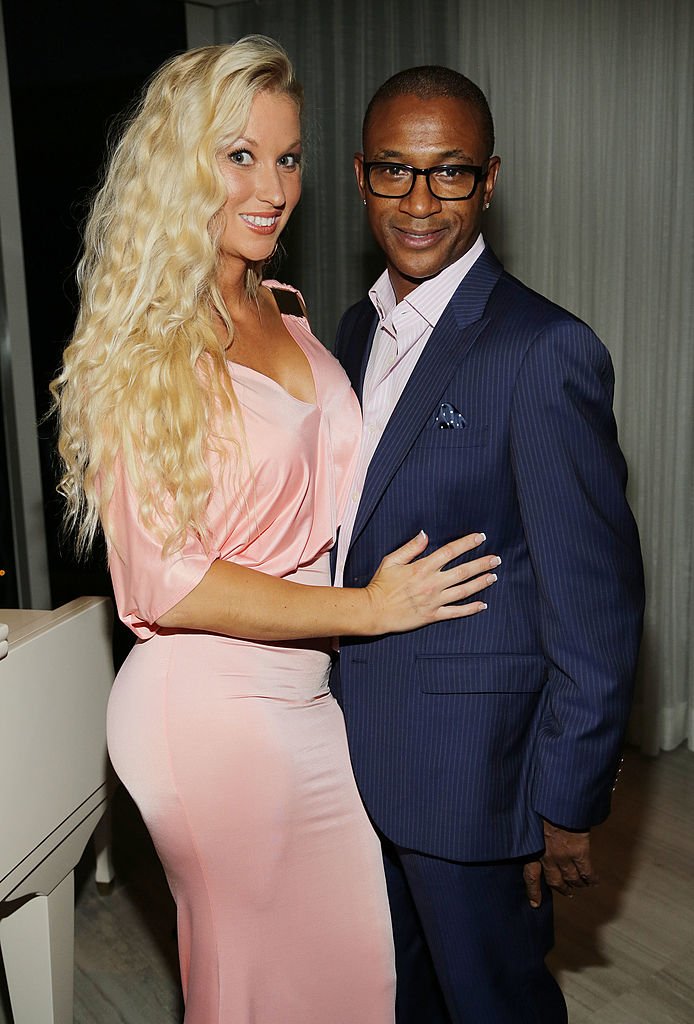 Tommy Davidson and his wife Amanda Moore at the Haute Living OMEGA Dark Side of the Moon Watch event, 2013, Miami Beach, Florida. | Source: Getty Images
After a few intense conversations, Davidson forgave Gene. Davidson realized Gene did not abandon him on purpose as she did not have control over what she was doing.
Furthermore, Davidson shared that he learned that a person can do an awful thing like abandon their child and still heal themselves. He also noted that forgiveness is a powerful thing.
ONGOING TENSIONS
Davidson's tensions with race and his family did not stop as an adult, as he faced criticism when fans found out he was married to a white woman. He has been married to his wife, Amanda Moore, for seven years.
He appeared on an episode of "Family Feud" in which his wife and children feature. Fans were surprised that Davidson's wife was white as a few took to social media to share their reactions to his relationship.
Of course, Davidson did not let the criticism get to him in any way. Although his wife keeps her life private, she has made a few appearances on his social media, and the two seem to be loving life together.
Please fill in your e-mail so we can share with you our top stories!