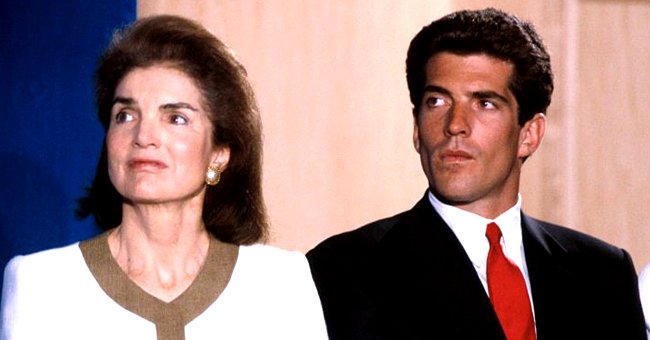 Getty Images
Jackie Kennedy's Reported Deathbed Plea Foresaw Her Son John Jr's Crash Years Later
In the book "The Day John Died" by Christopher Andersen, a former People's writer claimed that Jacqueline Kennedy Onassis foresaw the death of her son, John Fitzgerald Kennedy Jr., in a recurring dream.
John Jr. was one of the most admired and envied young people in America. On July 16, 1999, his plane was reported missing after it failed to arrive on schedule at the wedding of his cousin Rory Kennedy.
The plane had crashed while he was driving off the island of Martha's Vineyard. Onboard with him was his wife, Carolyn Jeanne Bessette-Kennedy, and her sister, Lauren.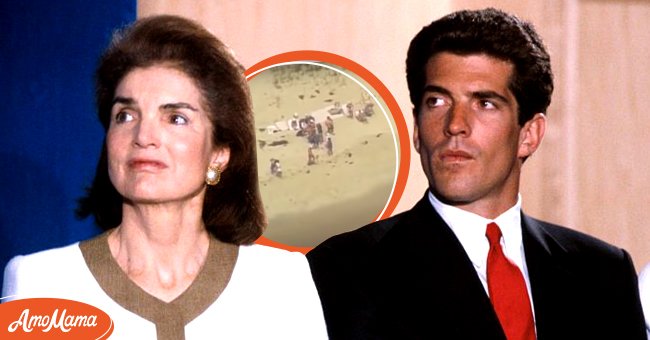 Jacqueline Bouvier Kennedy-Onassis and John Fitzgerald Kennedy Jr. at the John F. Kennedy Library on May 29, 1991 (Full center), Plane crash site of John F. Kennedy Jr. (Middle circle) | Photo: Getty Images, Youtube.com/AP Archive
ABOUT JACQUELINE KENNEDY ONASSIS
Jacqueline Kennedy Onassis, known as Jackie, married John Fitzgerald Kennedy (JFK) in 1953. He was elected President of the United States of America in 1960, and she became the First Lady of the United States.
Jackie had met JFK when she worked for 'The Washington Times' while carrying out photographic surveys and interviews with well-known personalities from the political and social scene of the capital.
With the political elections of 1960, Jackie was next to her husband during the electoral campaign; however, she could not complete her task due to pregnancy.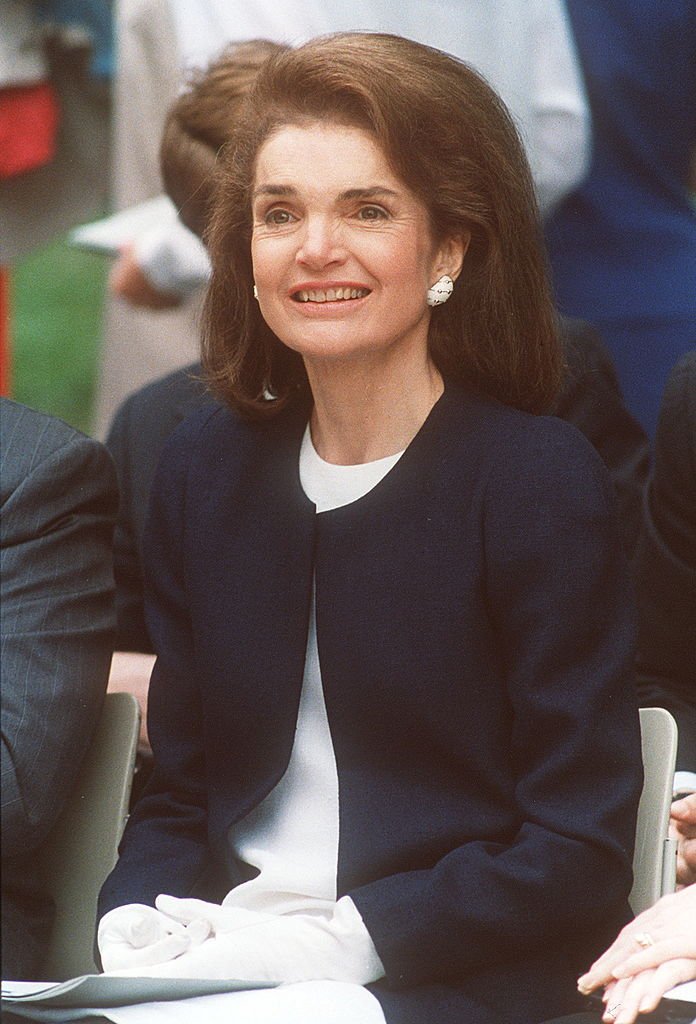 Jacqueline Kennedy Onassis during a ceremony in memory of her husband John F. Kennedy on May 29, 1990 | Photo: STAFF/AFP via Getty Images
On November 8, 1960, JFK defeated the favorite presidential candidate for the Republican Party, Richard Nixon, becoming the 35th United States of America president.
From that moment, not only JFK but Jackie too became a real icon, leading a life in the spotlight. On November 21, 1963, JFK was assassinated, making Jackie a widow with two children, John Jr., and Caroline.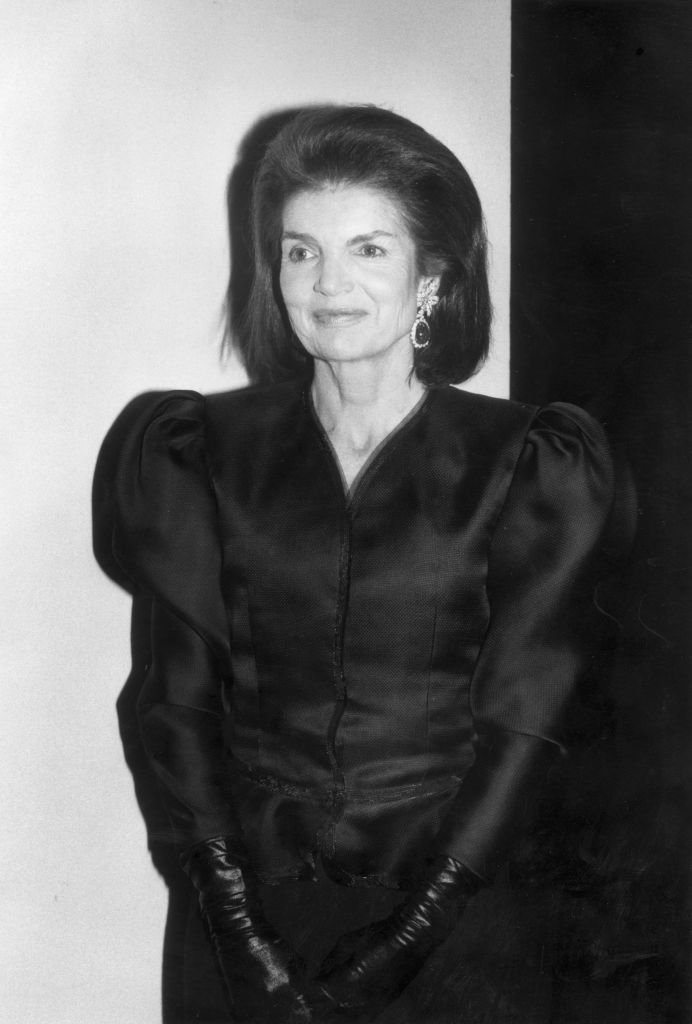 Jacqueline Bouvier Kennedy Onassis at a tribute to William S Paley, president of CBS on December 1988 in New York | Photo: Tom Gates/Hulton Archive/Getty Images
Following the death of JFK in the Dallas bombing in 1963, Jackie met Aristotle Onassis. In 1968, now a widow, she married the Greek shipowner and moved to the island of Skorpios.
After being widowed for the second time in 1975, she moved back to the United States and resumed work as a journalist. In December 1994, she was diagnosed with Hodgkin's lymphoma, which would lead to her death in May of the same year.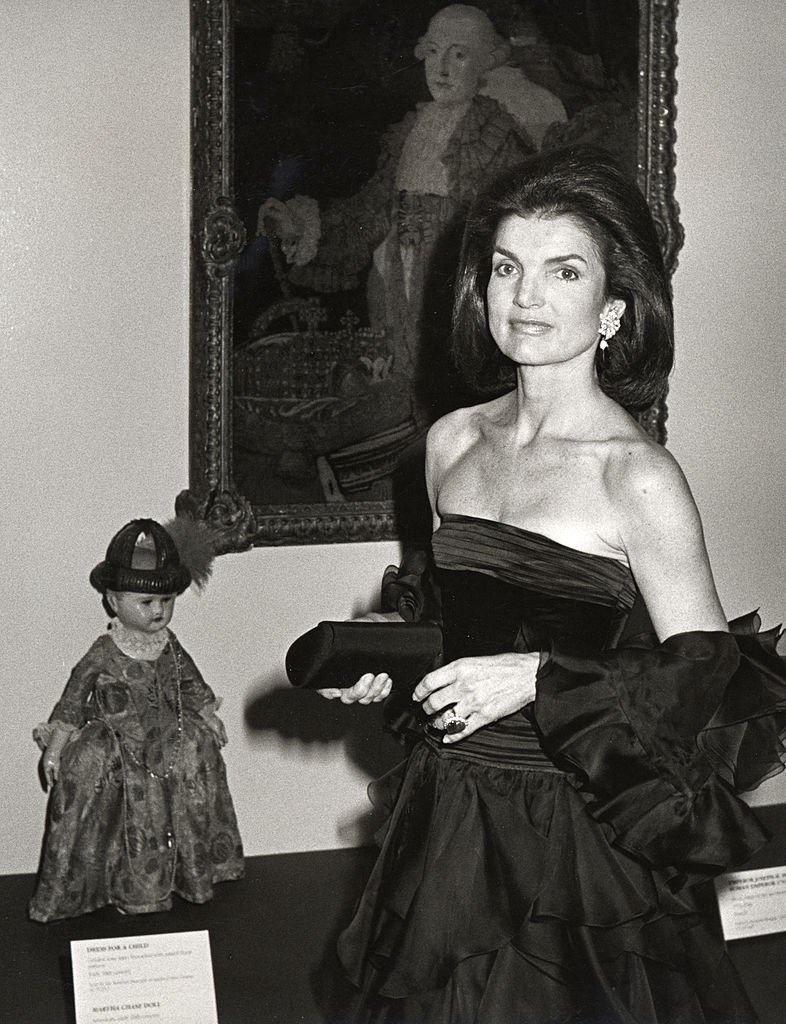 Jacqueline Bouvier Kennedy Onassis at the Costume Institute Gala Presents "Fashions of The Hapsburg Era, December 3, 1979, in New York | Photo: Ron Galella/Ron Galella Collection via Getty Images
JOHN JR. AND THE KENNEDY CURSE
John Jr. has been in the spotlight since he was born, and he loved and frequented the world of showbusiness. At three, he had to render a salute at his father's funeral, and this image made history.
Before moving away from politics, he was a lawyer and journalist and founded the 'George' magazine in 1995. He was once named People's 'Sexiest Man Alive' in 1988.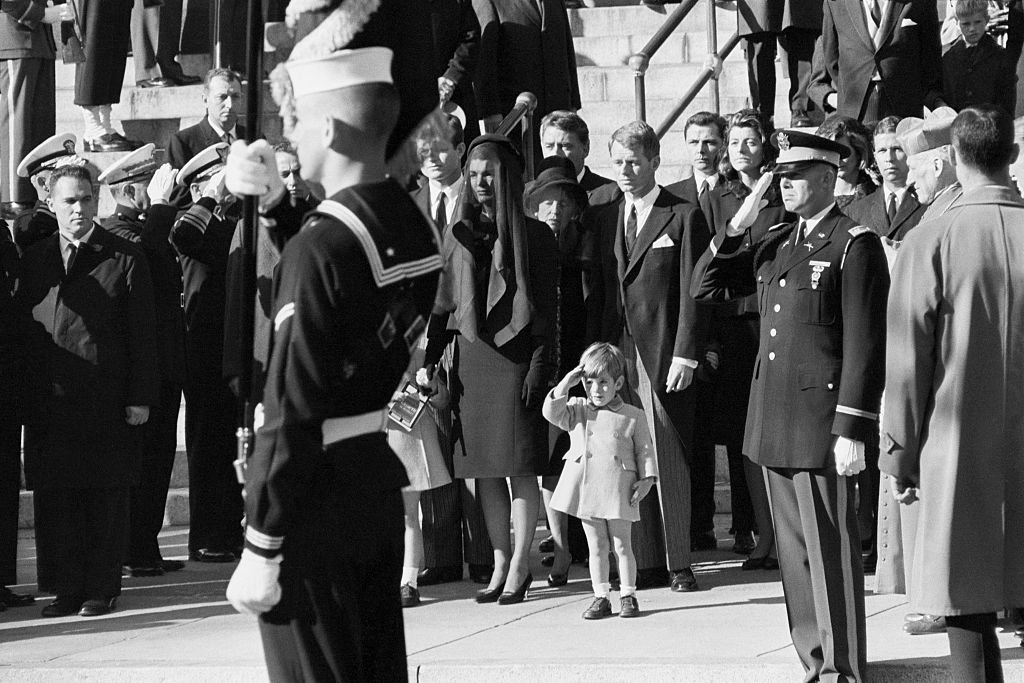 John F. Kennedy Jr. salutes as the casket of his father, the late President John F. Kennedy is carried from St. Matthew's Cathedral in Washington, DC. on November 25, 1963 | Photo: Getty Images
His childhood was marked by the loss of his father and that of his uncle Robert Kennedy. His uncle was killed five years after JFK. In the past, he had lost an uncle, Joe Kennedy Jr, in an air disaster in World War II.
His aunt, Kathleen 'Kick' Kennedy, who was married to William Cavendish, the Marquess of Harrington, died in a plane crash in 1948 while flying from Paris to the French Riviera on holiday with her friend.
Thirty-five years before his crash, his uncle Ted Kennedy had also been involved in a plane crash that took the lives of his legislative aide and the pilot.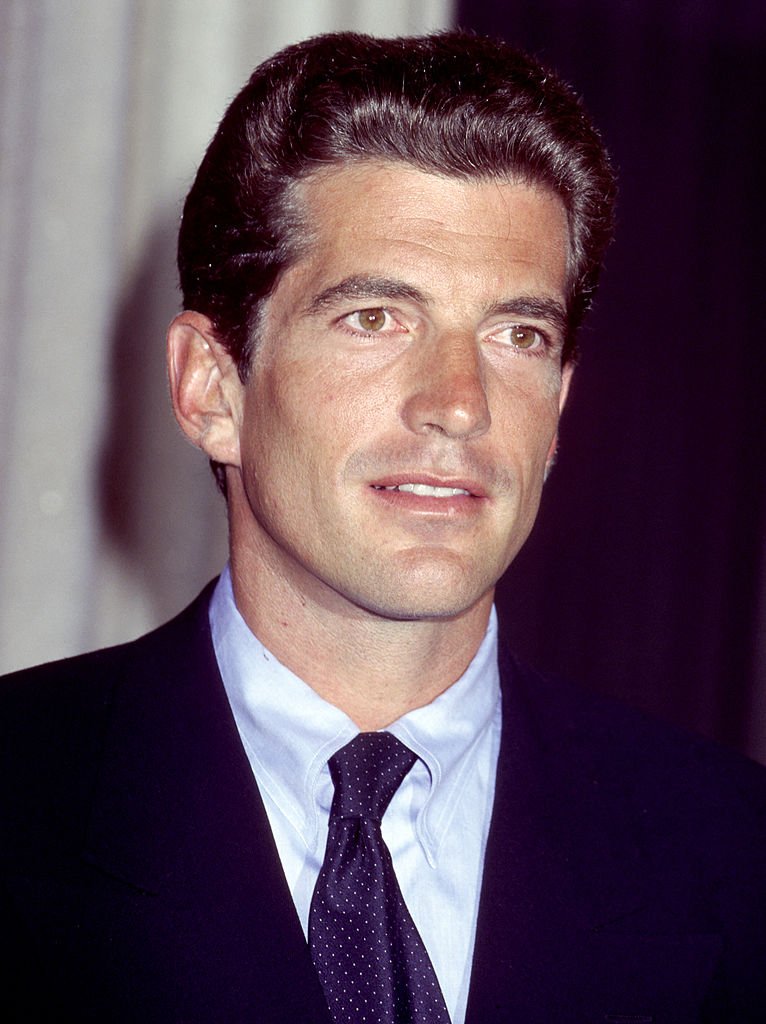 John F. Kennedy Jr. holds press conference for his magazine on September 07, 1995 | Photo: Ron Galella/Ron Galella Collection via Getty Images
However, Ted had survived even though the crash had left him with three broken vertebrae, two broken ribs, and a collapsed lung. He had to spend five months in the hospital getting treated.
The series of death the Kennedy household faced over time led to what was called the 'Kennedy Curse.' The family lost had lost a lot of young ones over the years.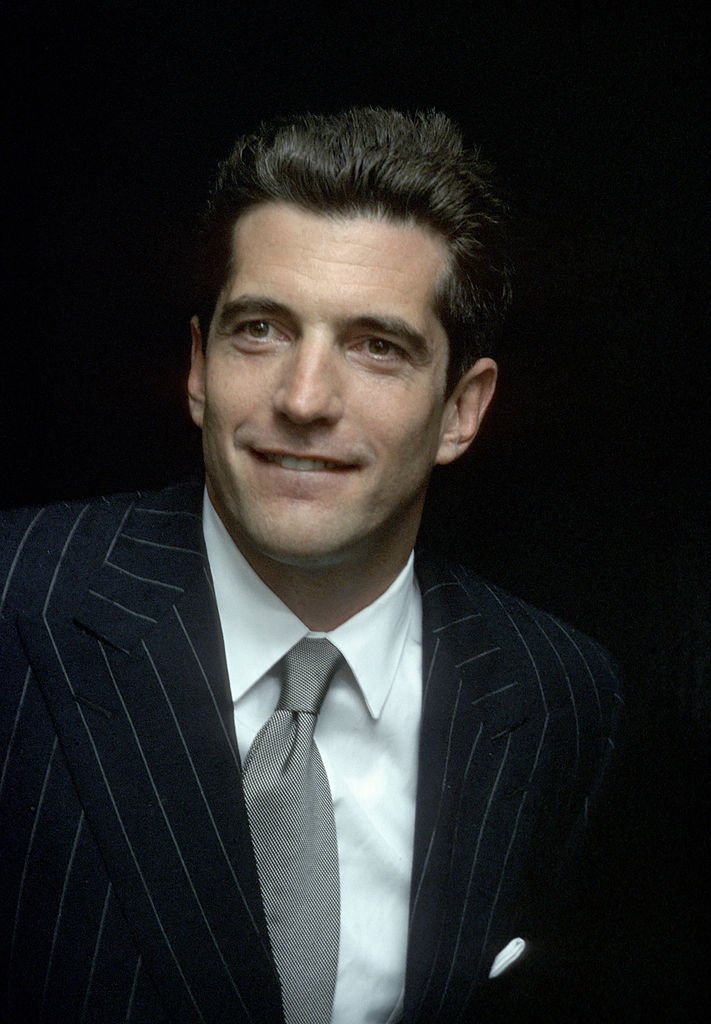 John F. Kennedy Jr. at the U.S. Customs House in New York City, on May 19, 1999 | Photo: Ron Galella/Ron Galella Collection via Getty Images
JACKIE AND JOHN JR.
After the death of her husband, Jackie took it upon herself to preserve her family. She ensured her kids weren't spoiled brats. She and her son shared a love for adventure and tremendous curiosity.
Having witnessed the tragedy of losing his father at such a young age, his mother had told him to follow his heart without burdening himself with people's expectations. She was still able to instill in him the sense of duty of the Kennedys.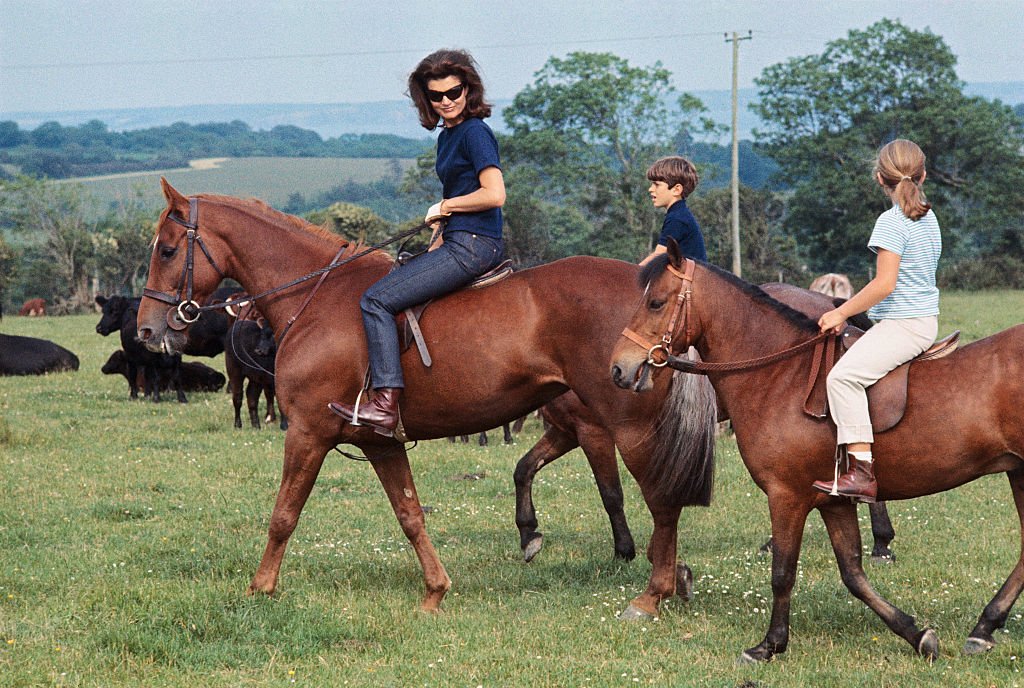 Jacqueline, Caroline and John Jr. Kennedy riding horses while on holiday in Ireland on June 16, 1967 | Photo: Getty Images
Jackie was proud of her son's accomplishments. However, there was one dream she never wanted him to follow, the dream of flying. She never wanted him near the cockpit of a plane.
Jackie was concerned about the welfare of her son because their family had already seen too many deaths. She had already given birth to a stillborn daughter Arabella and lost a son, Patrick, two days after his birth.
She had also lost her stepson, Alexander Onassis, in 1973 when his plane crashed right after takeoff, and so, she was not prepared for any more losses in her family.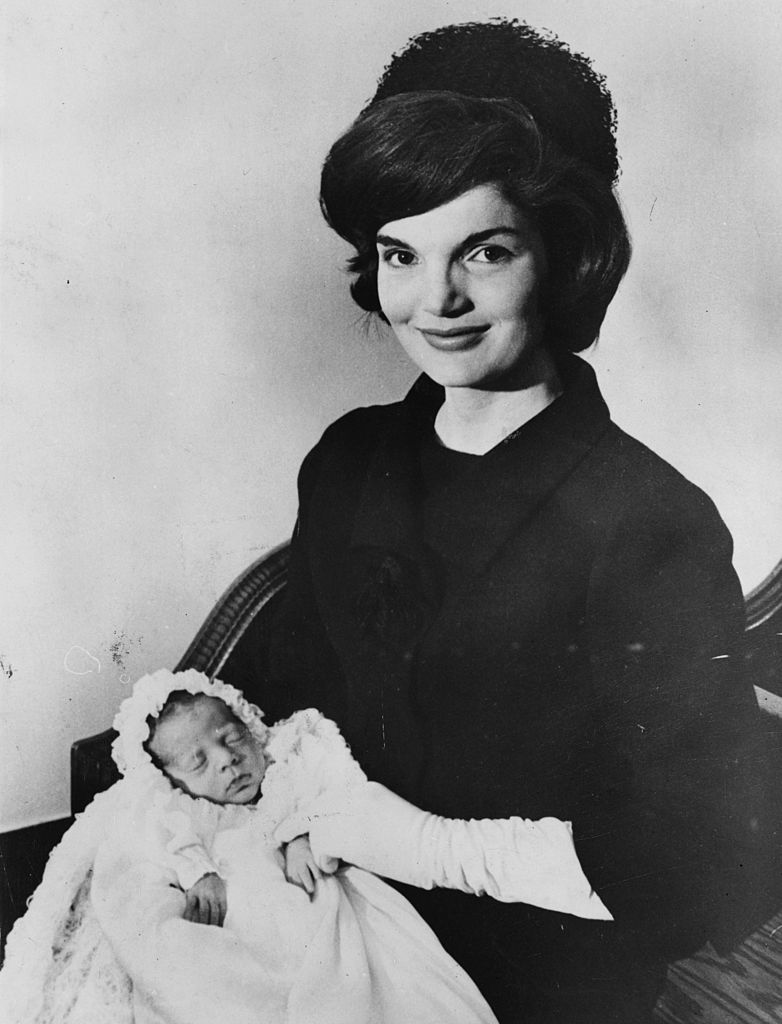 Portrait of Jacqueline John Jr. Kennedy on December 10, 1960 | Photo: Keystone/Getty Images
Her son promised his mother he was not going to be a pilot. However, after she died in 1994, John Jr. secretly enrolled in flight school to live out his dreams.
Before his death, Jackie never wanted him to become a pilot as she had recurring dreams where she saw that he would die while piloting his own plane.
According to the book, she had forbidden him from getting his pilot's license. It was said that on her deathbed, she had also pleaded with Maurice Tempelsman, her longtime companion, to do whatever it took to keep her son from being a pilot.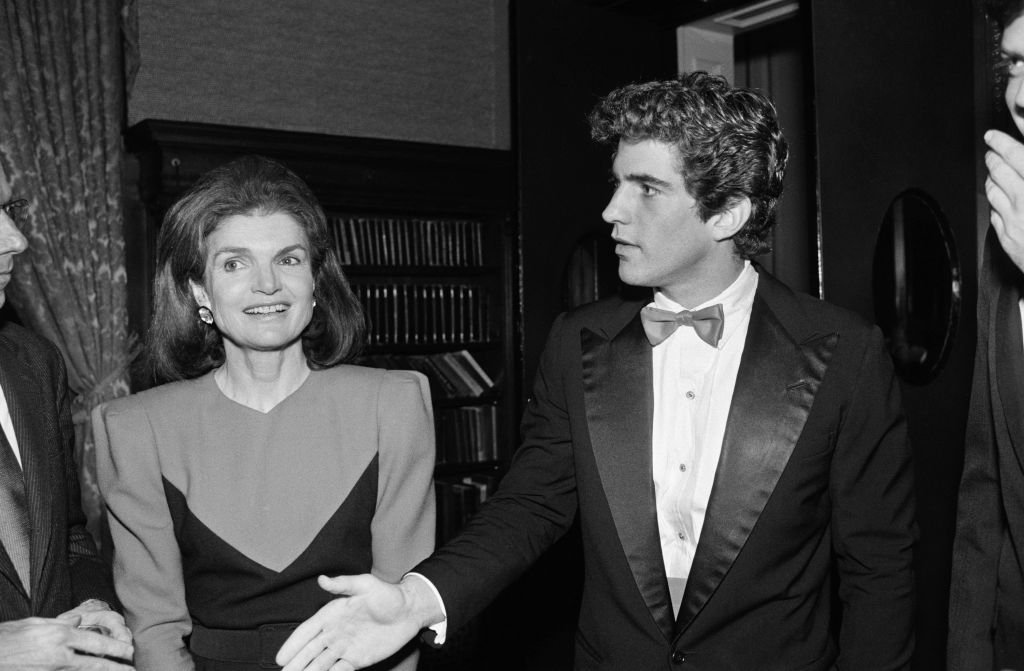 Jacqueline Kennedy Onassis and her son, John F Kennedy Jr. socialize at the New York City Metropolitan Club Democratic Fundraiser on November 1, 1985 | Photo: Getty Images
THE TRAGEDY OF 1999
Her fears came to pass after he refused to allow one of his flight instructors to join him on the flight. He had wanted to take the trip alone after having had about 300 hours of flying experience.
For this trip, his wife, Carolyn, initially declined the invitation to attend the wedding, seeing as she felt they had not warmly welcomed her to the family.
She had also called Rory's mother, Ethel, to apologize and inform her that she couldn't make it. She later changed her mind because she saw how important it was for her husband.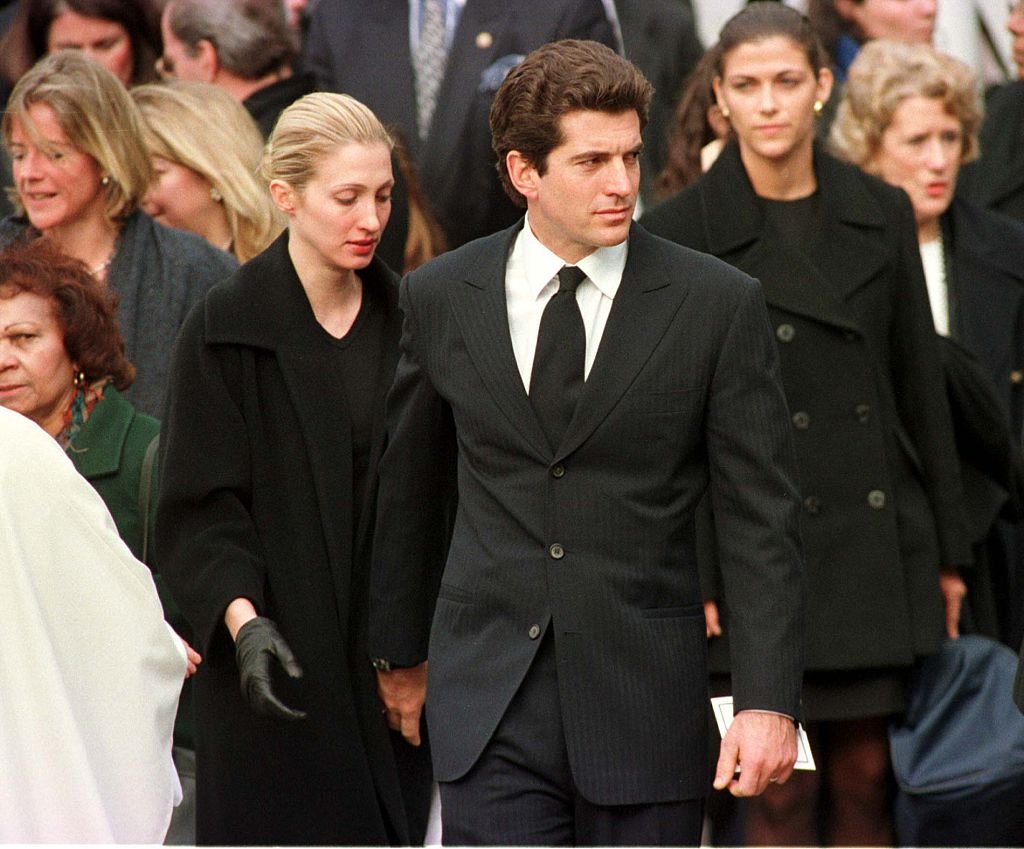 John F. Kennedy Jr. with his wife Carolyn after Michael Kennedy's funeral in Massachusetts on January 3, 1998 | Photo: Stephen Rose/Getty Images
She, who would rather fly commercial or drive as didn't trust her husband's flying, so he enlisted her sister's help. After the crash, Ethel said she wished Carolyn had listened to her instincts.
As it happens, Carolyn and Jackie were not the only ones who didn't want John Jr. flying a plane. When he had interviewed Tyson for his magazine, Tyson had told him that he was crazy to fly.
Tyson had also reportedly warned him not to take any of his loved ones with him while flying. But he had ignored these warnings as he loved to fly.
Please fill in your e-mail so we can share with you our top stories!