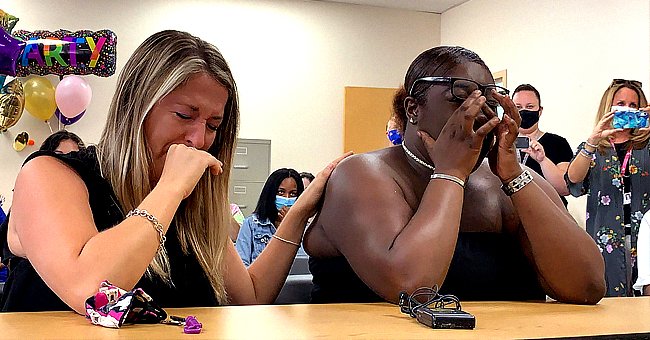 facebook.com/safechildrencoalition
Caseworker Adopts Girl Who Aged Out of Foster Care System, Letting Her Know 'She Is Wanted'
After years of waiting to be adopted out of foster care, one girl thought she would never find her forever family. However, this year everything changed, and she felt wanted for the first time.
Monyay Paskalides spent much of her life in the foster care system, and every year she would hope that a family would pick her and take her home with them. She had been rejected multiple times and felt unwanted.
As she grew older, she realized her chances of adoption were growing slimmer as well. Parents looking to adopt often prefer young kids, so there is more time to bond together.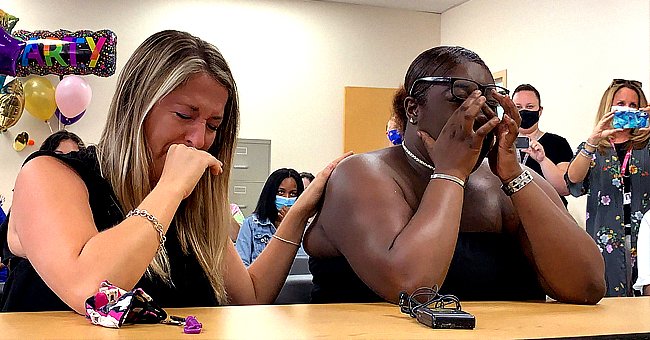 A woman and her adoptive daughter are overcome with emotion as the adoption is made official | Photo: Facebook/safechildrencoalition
HAD NOBODY LOOKING AFTER HER
Despite spending so many years in foster care, Monyay didn't display the behavior of a troubled teen and presented excellent grades and a desire to give back. She loved volunteering and even graduated from school early.
Since most of Monyay's teenage years were spent in a group home, she didn't have anyone who looked out for her. However, there was one person who noticed her, and the pair formed an instant connection.
SOMETHING KEPT THEM APART
A woman working for the Safe Children Coalition served as a caseworker and mentor when her path crossed with Monyay's for the first time. Leah Paskalides and Monyay took a liking to each other, but something was keeping them apart.
Leah hoped she could take Monyay in as her own, but a work-related conflict of interest stopped this from happening. Despite this, Leah didn't give up. She wanted to be a mother to Monyay, and fortunately, this was eventually possible.
MAKING THINGS OFFICIAL
After Monyay's eighteenth birthday, she got the best present. New adoption rules applied to her as an adult, which meant Leah was eligible to adopt her. Making things official was important to Leah. She said:
"It was important to me that she knew that she was wanted by somebody, that somebody loved her. I could say that as many times as I want, but actions speak louder than words."
THE EMOTIONAL ADOPTION DAY
The adoption day was filled with tears of joy. Monyay expressed that after hearing "no" repeatedly throughout her life, the "yes" from her adoptive mother meant everything.
Monyay also encouraged others waiting to be adopted. She said: "It's never too late because I'm grown ... I'm still being adopted. Just because it didn't happen, then it doesn't mean that it won't happen."
THE ONLINE REACTION
Via a zoom call, Judge Teri Dees made the adoption official in April. The duo's loved ones erupted with happiness at the news, and netizens also shared their sentiments about the encounter. One user called the adoption "heartwarming."
Another commenter wrote: "Congratulations to you both!!! The world is a better place today." For Monyay, the moment certainly changed her life and gave her the closure she needed to move on.
Please fill in your e-mail so we can share with you our top stories!