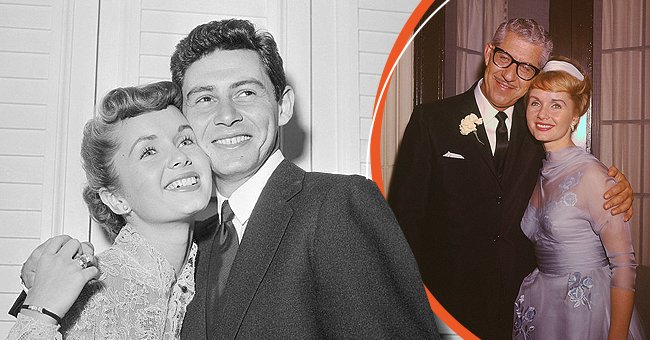 Getty Images
Debbie Reynolds Once Thought Her 3rd Husband Wanted to Kill Her - Inside Her 3 Failed Marriages
Debbie Reynolds was one of the most accomplished entertainers to have walked the earth. However, her love life was not as successful as her career. After three failed marriages, she concluded that she married the wrong men.
Before her demise, Debbie Reynolds was one of the Hollywood icons who got due accolades for her acting prowess. An American Actress, Singer, and Businesswoman, Reynolds's career spanned almost 70 years.
Some of her movie credits include "Halloweentown," "Singin' in the Rain," "Tammy and the Bachelor," "How The West Was Won," "The Insinuated Molly Brown," "These Old Broads," and many more.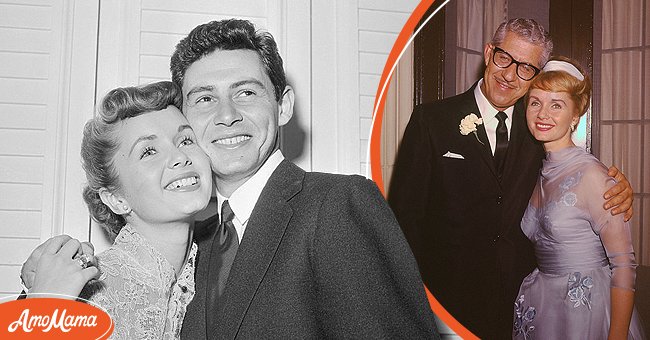 Actress Debbie Reynolds poses with her fiance Eddie Fisher at the cocktail party for their "official" engagement on October 25, 1954 [Left] | Actress Debbie Reynolds and ex Husband Harry Karl on Wedding Day circa 1960. [Right]. | Photo: Getty Images
She appeared in several top TV shows and was also a recipient of many awards and nominations. Reynolds also made the headlines for reasons beyond her professional achievements.
Her love life and relationships with people often made her the talk of various magazines and news outlets. In the entirety of her lifetime, the actress was married and divorced three times.
Her husbands were Eddie Fisher, Harry Karl, and Richard Hamlett. Let's take a deeper look into Reynolds's marriages with these men and their relationships after divorce.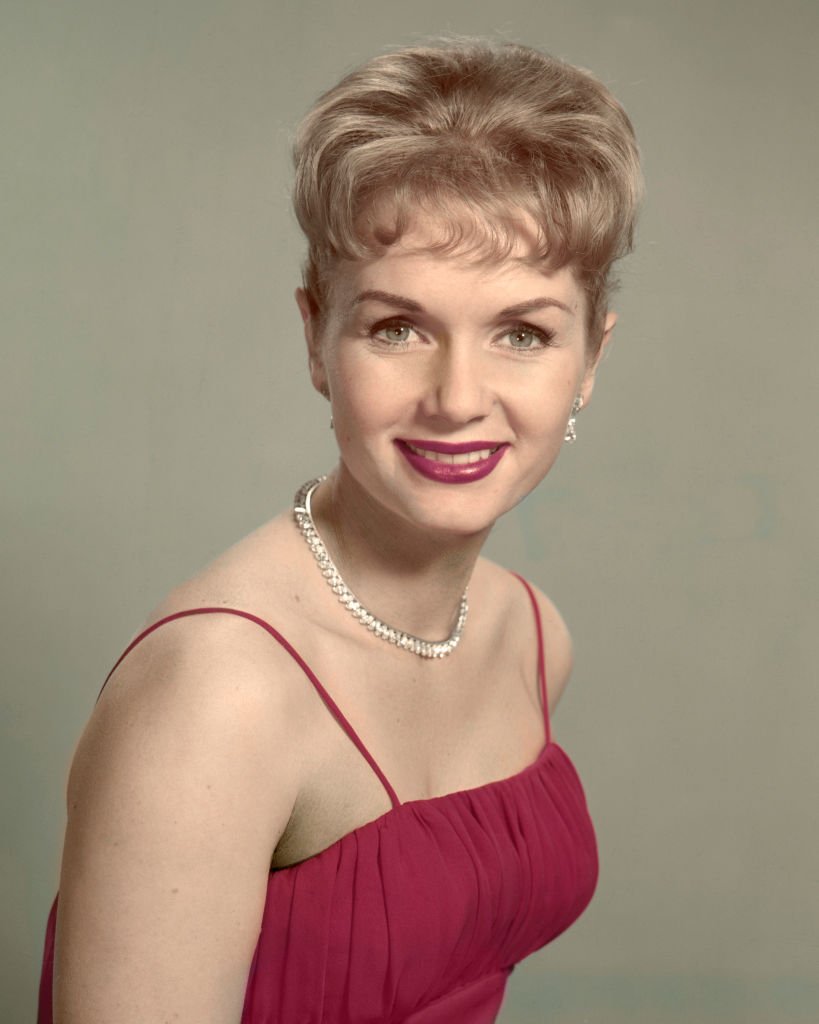 Portrait of american actress and singer Debbie Reynolds, circa 1955. | Photo: Getty Images
WHO WAS EDDIE FISHER?
Fisher was very involved in the entertainment industry, like his ex-wife. He was a well-known singer and actor, selling millions of records in the 1950s, making appearances, and hosting various television shows.
Apart from having a successful career, Fisher's romance with Reynolds kept him in the spotlight. The former lovebirds were America's sweethearts and the envy of other young couples.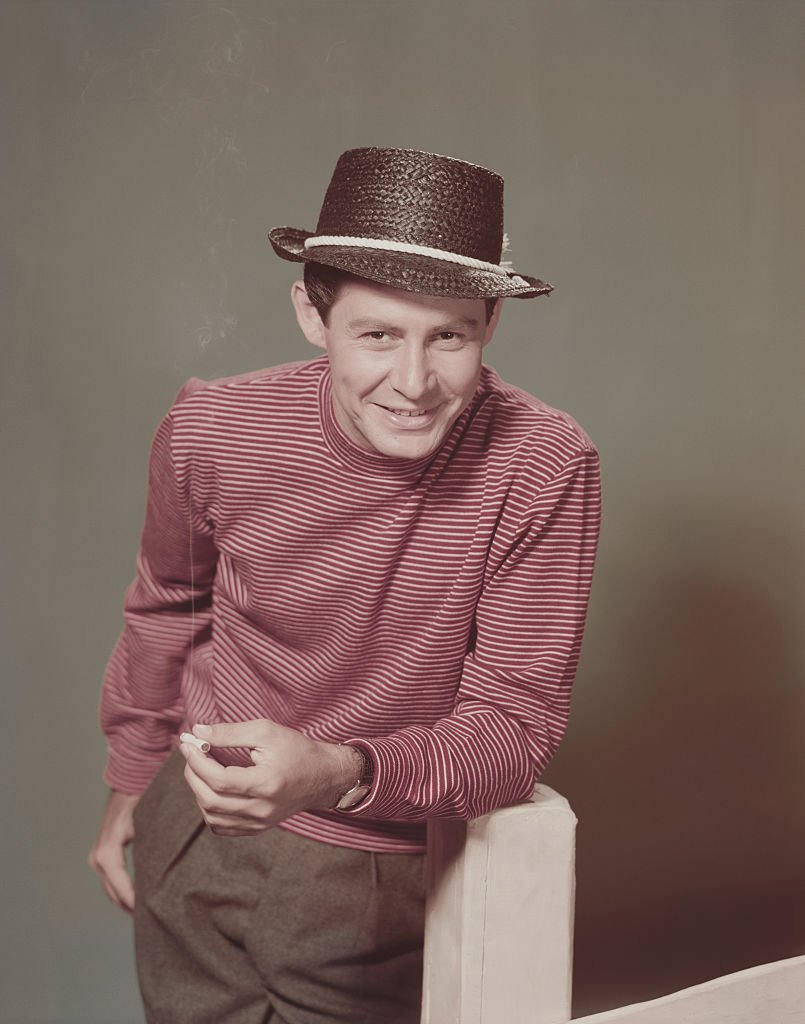 Portrait of American singer, actor and entertainer Eddie Fisher, circa 1955. | Photo: Getty Images
They walked down the aisle in 1955, and the following year, they welcomed their first child Carrie Fisher. Two years after Carrie was born, the ex-couple welcomed their second child, Todd Fisher.
Although the pair appeared to be perfect for each other, their union was a far cry from blissful. Not long after their nuptials, the world became aware of their marital struggles.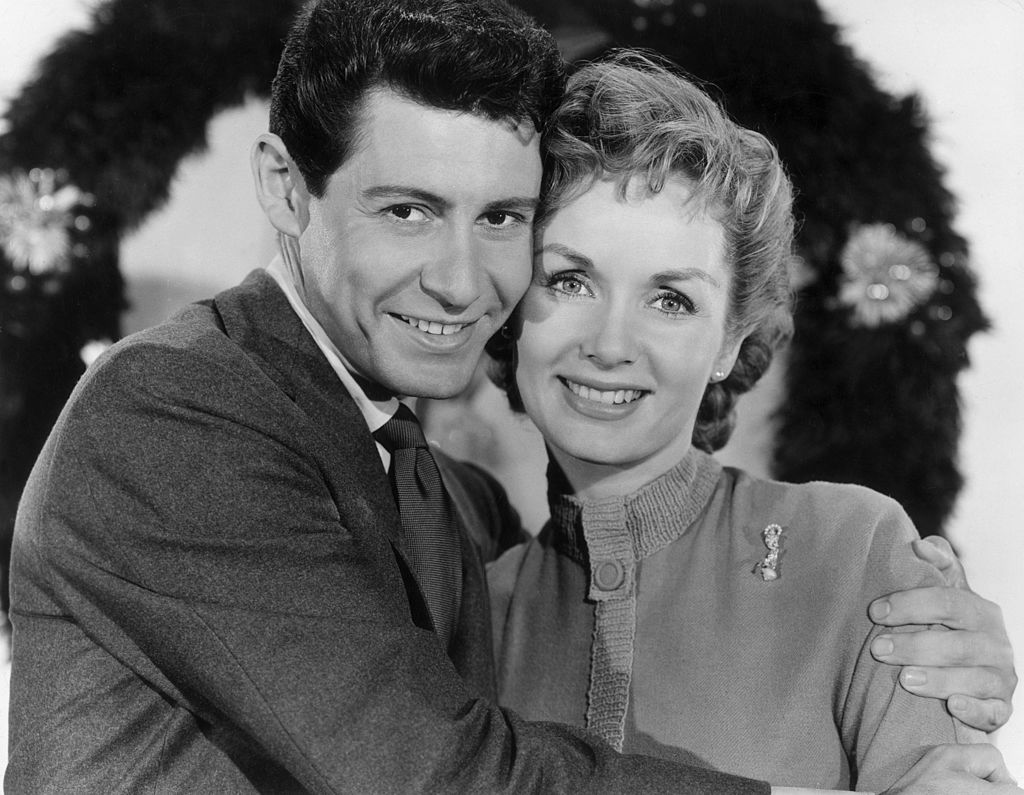 American singer Eddie Fisher smiling and embracing his wife, Debbie Reynolds, in front of a holiday wreath circa 1957. | Photo: Getty Images
FISHER'S AFFAIR WITH TAYLOR
In 1958, Fisher did the unthinkable when he ran off with British-American Actress Elizabeth Taylor. Fisher and Reynolds were best friends with Taylor and her husband, Mike Todd.
Sadly, Todd passed away in a plane crash in 1958, and Fisher was there to help Taylor go through the grief. However, the relationship between the pair grew deeper, leading Fisher to run off with the actress.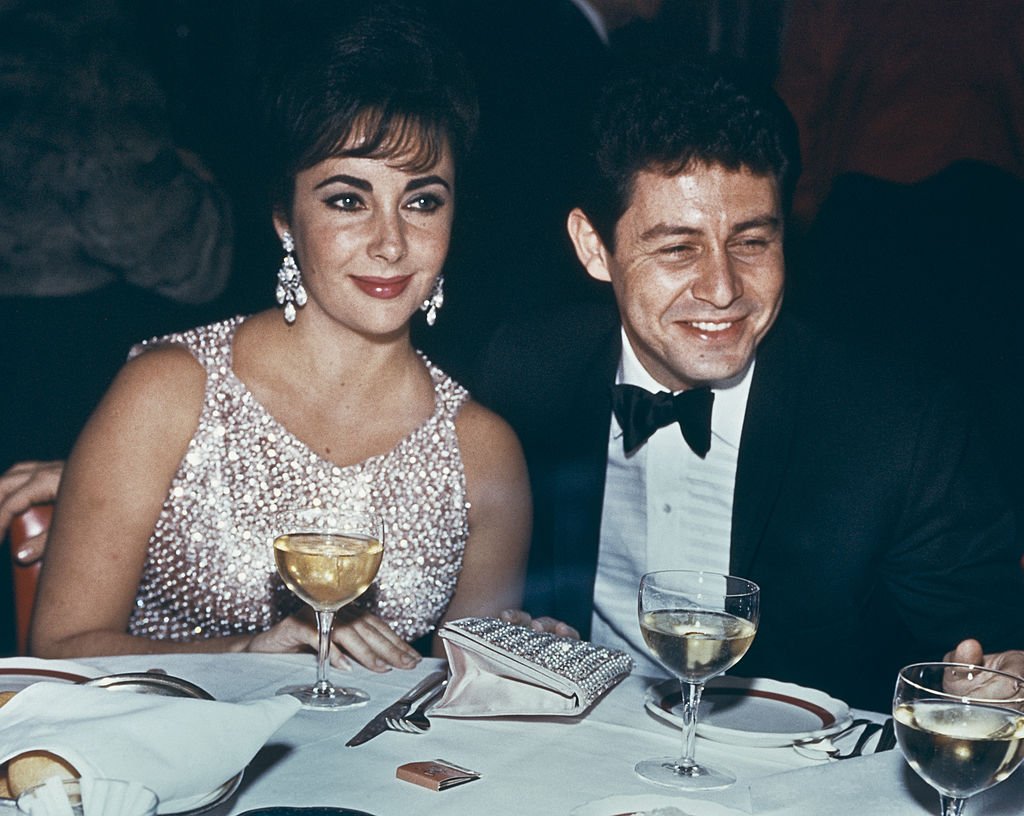 Elizabeth Taylor and Eddie Fisher dining at an event, circa 1959. | Photo: Getty Images
REYNOLDS'S THOUGHTS ABOUT THE AFFAIR
In Reynolds's 1988 autobiography titled "Debbie: My Life," the actress opened up about her marriage to Fisher and his thoughts about her.
Surprisingly, Reynolds revealed that the actor never thought she was funny; he thought she was not a good cook and felt her sexual life was lagging.
According to the actress, what Fisher found interesting was a cute little girl living next door. Reynolds noted that she never felt bitter about her best friend despite all that transpired between Fisher and Taylor.
In an interview with People magazine, the singer said she sent her ex-husband to help Taylor when Mike died. Reynolds did not think Taylor loved Fisher.
Instead, she felt that the actor was an "interim interest" during her best friend's mourning period. Thanks to the scandal, the former couple finally called it quits and went their separate ways.
Fisher did not collect any money from the actress, and in addition, he did not pay child support. The pair did not communicate, but Reynolds and Taylor eventually put their differences aside and made-up years later.
INSIDE REYNOLDS'S UNION WITH KARL
After her separation from Fisher, Reynolds tied the knot for the second time with the Shoe Magnate and Owner of Karl Shoes, Harry Karl.
The pair got married in 1960. According to the actress's friend, Ruth Lee, Reynolds married Karl because she thought he would be a good father figure for her kids.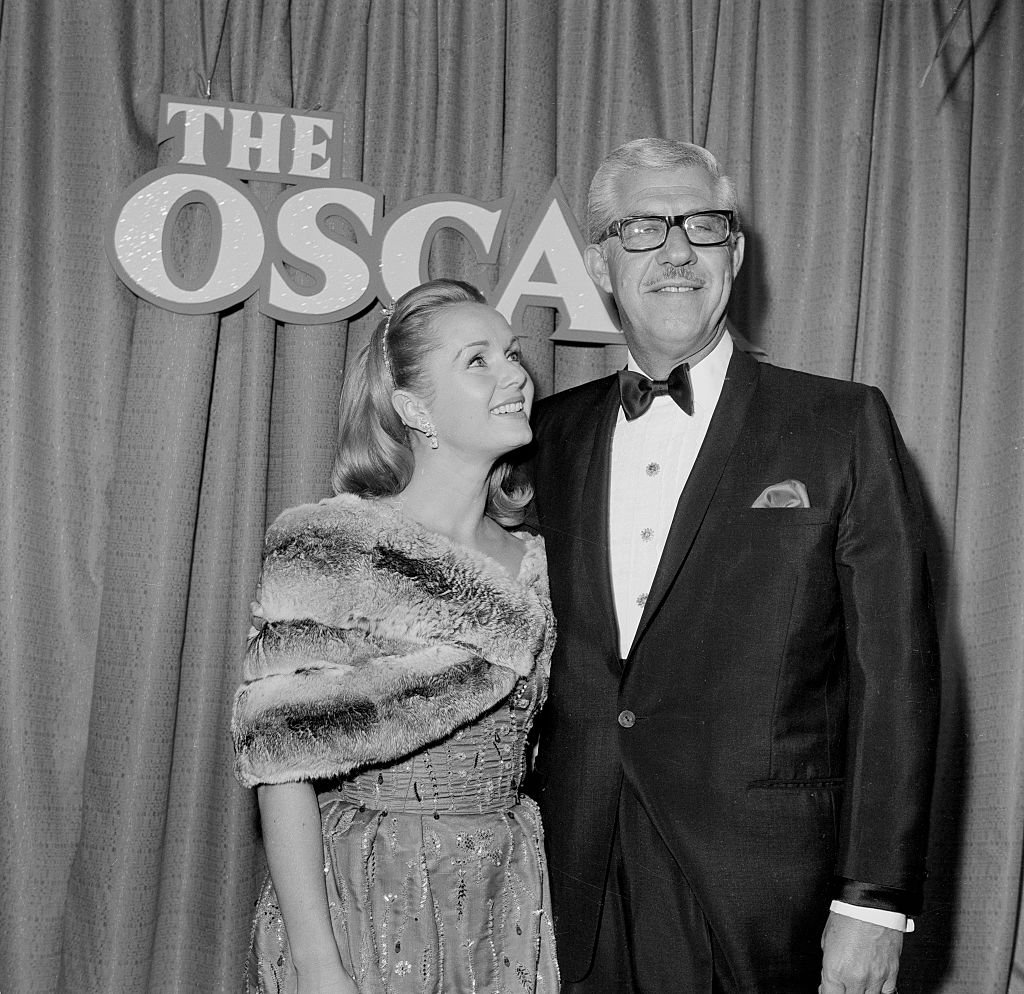 Actress Debbie Reynolds and Harry Karl at the Academy Awards in Los Angeles,CA circa 1966. | Photo: Getty Images
Sadly, Karl was the opposite of what Reynolds thought and hoped for. Many knew him to be a terrible gambler, and his habits affected the actress's finances. At the time, People magazine reported that the shoe magnate spent seven million dollars of his ex-wife's money.
Reynolds struggled financially, and after thirteen years of staying married to Karl, she decided she had had enough of his betting lifestyle. The pair finally divorced in 1973, with no child from the union.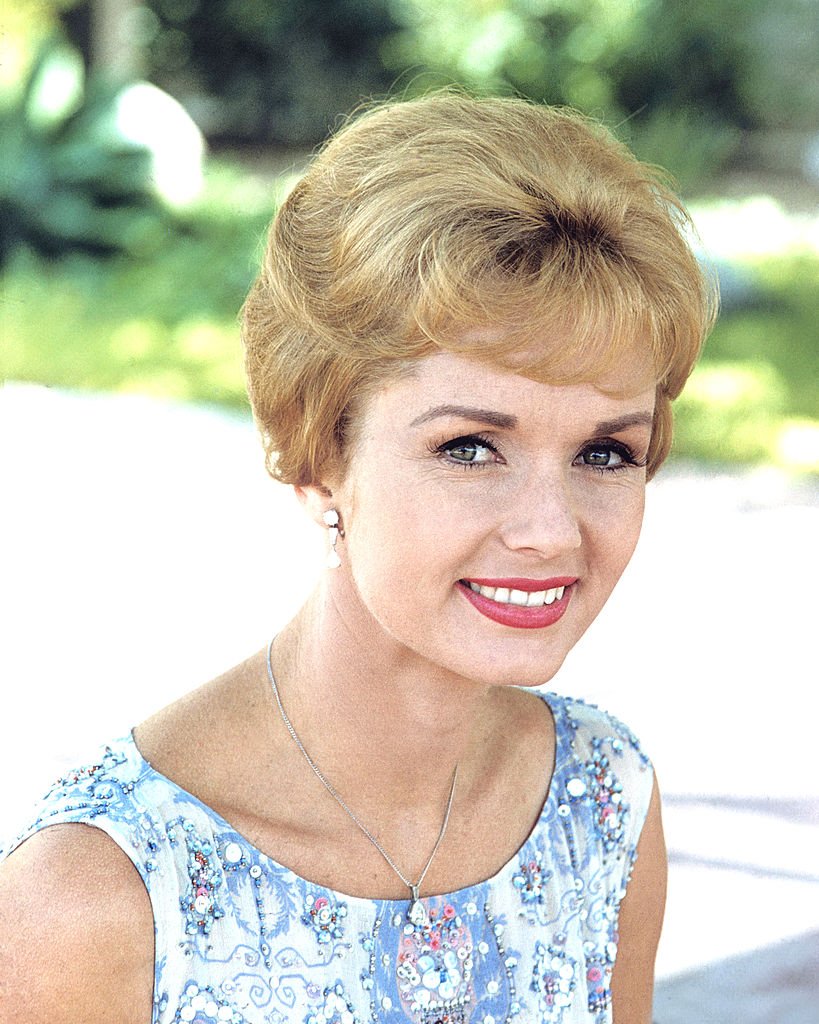 Portrait of US actress Debbie Reynolds wearing a blue and white print pattern sleeveless top, circa 1970. | Photo: Getty Images
REYNOLDS TRIES AGAIN FOR THE THIRD TIME
Following her split from Karl, Reynolds took a few years off before delving into marriage again. In 1984, she finally decided to try out marriage for the third time. The businesswoman married Real Estate Developer Richard Hamlett.
Like her first two marriages, the mother of two hoped her union to Hamlett would be the last. She loved him very much, and in her 1988 autobiography, she described him as brave, loyal, and loving. But it was only a matter of time before Hamlett showed his true nature.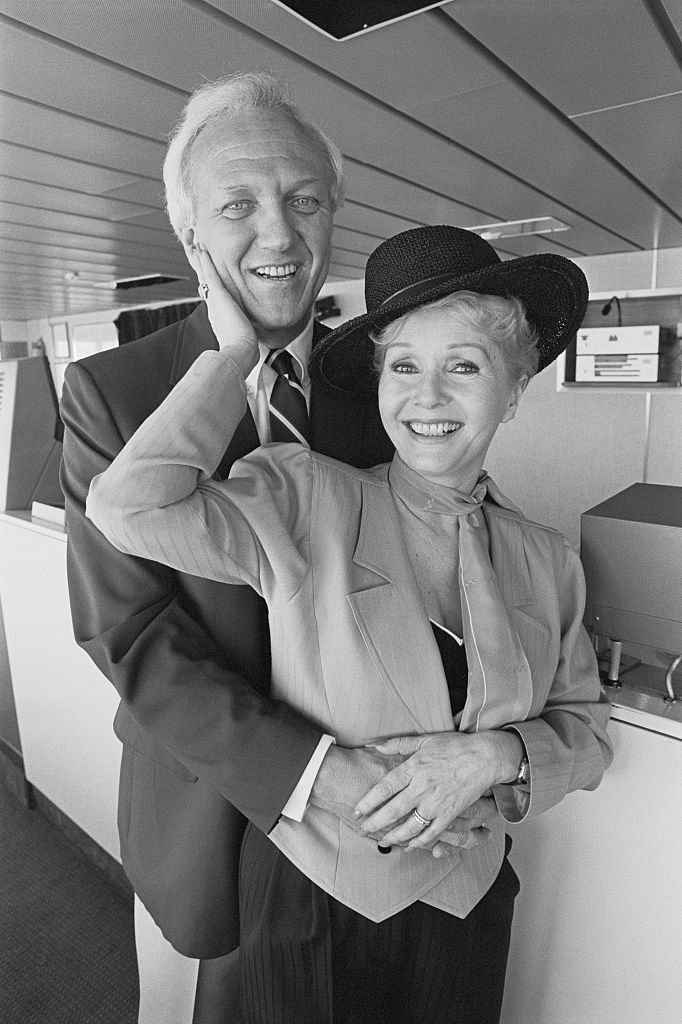 Actress Debbie Reynolds and Richard Hamlett pose for a pre-honeymoon photo on the bridge of the S.S. Norway Carribean cruise ship on May 26, 1984. | Photo: Getty Images
THE ACTRESS'S TERRIBLE EXPERIENCE
He was no different from Reynold's second husband and proved to be a source of financial turmoil to the actress. Reynolds revealed in her 2013 memoir "Unsinkable" that she was married to the devil.
What saddened her the most was that she had described Hamlett with positive qualifiers in her autobiography. Reynolds said her thoughts about the developer were wrong, and she was simply naive.
Everything was wrong about their marriage, and the actress suffered financially for her bad choice of spouse. Hamlett had convinced Reynolds to bankroll a Las Vegas casino, which struck her finances.
Actress Debbie Reynolds waves as she arrives for Dame Elizabeth Taylor's 75th birthday party at the Ritz-Carlton, Lake Las Vegas on February 27, 2007. | Photo: Getty Images
Apart from his gambling habit, Reynolds said Hamlett made her fear for her life. She recalled an incident when they argued at a hotel, and the latter insisted that they take the conversation outside.
Reynolds wondered if Hamlett's decision emanated from his thoughts about the actress's million-dollar life insurance policy, which had him as a beneficiary.
In general, she thought Hamlett wanted to kill her and take over her wealth. The pair finally split in 1996, and Reynolds never got married again. She died in 2016 after suffering a stroke a day after her daughter's passing.
Please fill in your e-mail so we can share with you our top stories!