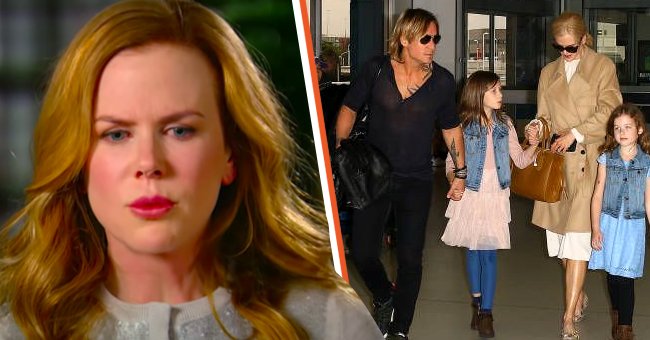 YouTube/60 Minutes Autralia | Getty Images
Nicole Kidman Reportedly Begged Tom Cruise Not to Leave Her — Later She Lost Their Unborn Baby
"Big Little Lies" star, Nicole Kidman, married Tom Cruise purely out of love. But when their marriage ended, she was left begging her husband of ten years not to leave her.
For about a decade, Nicole Kidman and Tom Cruise were Hollywood's "it" couple. Their meeting was unplanned, but even then, Cruise swept the Australian redhead off her feet.
The feeling was mutual, and Cruise felt a connection he would only compare to a soulmate's. Following their on-set chemistry, the lovebirds quickly entered a honeymoon phase, which would be the genesis of a decade-long relationship.
HOW THE HOLLYWOOD "IT" COUPLE MET
Kidman and Cruise met in 1989 before being cast for roles in the 1990 sports action drama film "Days of Thunder." The following year, on Christmas Eve, they exchanged nuptials in a small ceremony in Telluride, Colorado.
They adopted two children, a son, Connor, and a daughter, Isabella. In addition to being parents, they worked together, co-starring in the 1999 erotic mystery psychological drama film "Eyes Wide Shut."
Their marriage was happy, and Kidman recalls how she teamed up with Cruise for the Stanley Kubrick project. She remembers them renting out a place and going go-kart racing in the wee hours of the morning.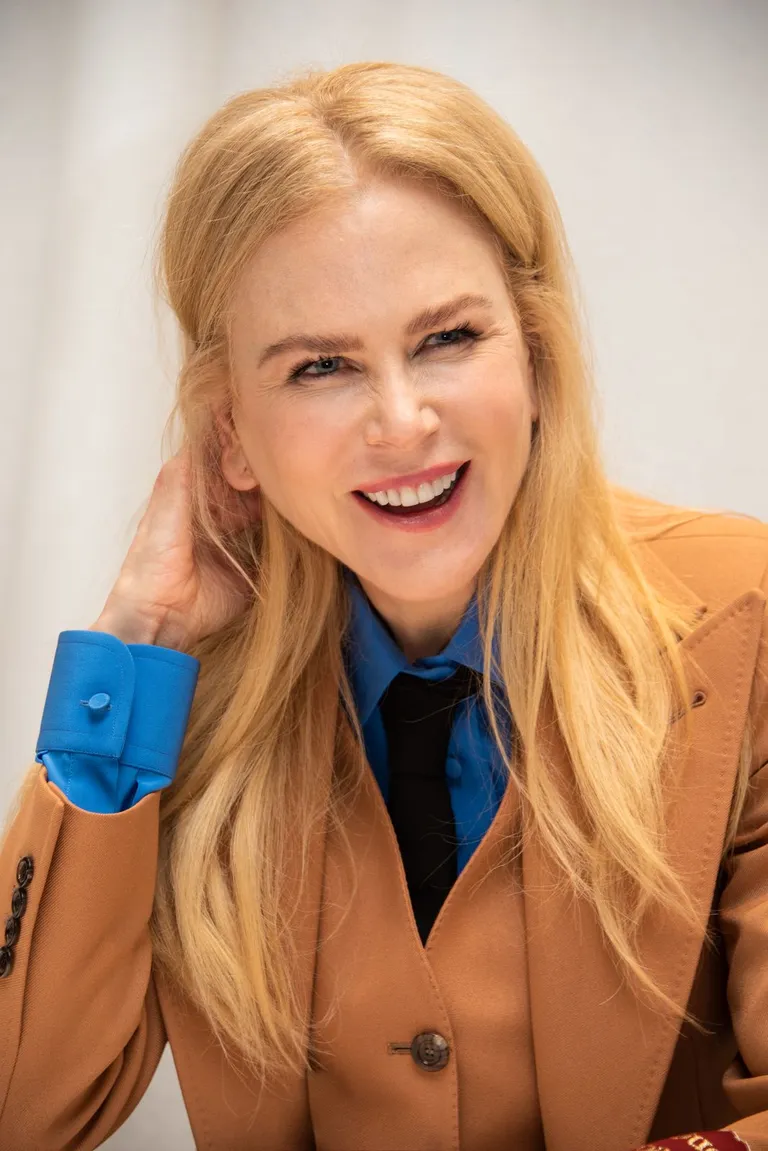 Nicole Kidman at "The Undoing" Press Conference at the Four Seasons Hotel on March 09, 2020 | Photo: Getty Images
While it was for love, Kidman's marriage to Cruise also provided her with a sense of security. She has said that being married to a powerful man ensured she would not go through what other young female actresses went through in the hands of the industry bigwigs.
She felt protected, and her star was rising, not only because she was married to a star but because she had her acting career going for her. US Magazine included a comment she made concerning the union for a 2018 New York Magazine essay:
" I got married very young, but it definitely wasn't power for me — it was protection. When I came out of the marriage at 32, 33, it's almost like I had to grow up."
THE HIGH PROFILE HOLLYWOOD MARRIAGE ENDS
The marriage lasted a good decade, but then in 2001, the tables turned when Cruise filed for divorce. Kidman recalls the filing to have been without warning, which took her by complete surprise.
The "Bombshell" actress says Cruise refused to seek help for their marriage troubles. In February 2001, the "Firm" actor reportedly filed a petition, citing irreconcilable differences.
They had just celebrated their 10th wedding anniversary that December and everything had seemed to be in place. And so, when Cruise filed for divorce, Kidman was devastated.
Cruise claimed their marriage had ended during the early days of December. In contrast, Kidman contended that they had been intimate throughout their anniversary month and even had an anniversary party with friends.
Within hours of him filing a petition, Cruise's publicists announced that the split had been an amicable separation. They argued the breakup was due to the pressures of Cruise's demanding job, leaving Kidman stunned.
Kidman allegedly begged Cruise to stay with her, urging him not to leave the marriage. She encouraged him to seek marriage counseling with her, but he was adamant that his decision had been final and left.
Reports also disclosed that following the intimate celebrations towards the end of December 2001, Kidman fell pregnant with Cruise's child. Unfortunately, she had a miscarriage a few weeks after receiving news of the split.
Initially, Cruise questioned the child's paternity due to rumors that Kidman had an affair, but she provided genetic evidence that he had fathered the child. Kidman opened up about the divorce while speaking to Oprah:
"I think that divorce is hard for anyone. It's a nightmare, it just is, and you can pretend you're fine. Some days you're great, some days you're not great."
THE DIVORCE SETTLEMENT
The legal implications of the split were huge for both parties. If courts proved that their marriage did, in fact, last ten years, Cruise would be liable to support Kidman for as long as she remained unmarried.
But if the marriage ended in December, as Cruise claimed, it would mean they had been married for a month short of ten years. If the latter were the case, Cruise would not be liable to share his $225 million fortune with Kidman.
But in the wake of the divorce, "The Endless Love" star wished Kidman well and promised to pay "tens of millions" in support. Kidman said Cruise would be keeping all the property he owned before they married.
Still, he would be expected to share half the value of the property he acquired while married. These assets included a 40ft yacht, a 2.8 million euro house in Australia, and their 3 million euro home in Los Angeles.
The "Cold Mountain" actress also asked for joint custody of their adopted children, saying that she'd prefer to raise them in Australia or elsewhere in the U.S.
None of the stars revealed the cause of the split. Cruise is said to have developed a mantra declaring, "Nicole knows why." His publicist even came forward to say that Kidman has always known the reason for the divorce.
As a result, people have questioned whether infidelities within the marriage led to the divorce. Except after so long, we may never know what exactly transpired between the two.
Following the divorce, Kidman set out to be a better mother and protect her children. She was overwhelmed by the support she received but was equally surprised that the people she thought would have been there for her weren't. She recalls:
"My life collapsed. People ran from me because suddenly it was 'Oh, my God! It's over for her now!'"
Despite the rough split, Kidman found love again, and today, she is happily married to country singer Keith Urban. They share two daughters, Sunday Rose and Faith Margaret.
On the other hand, Cruise has always been adamant that his divorce remains a personal matter. He went married Katie Holmes in 2006, but they split in 2012.
Please fill in your e-mail so we can share with you our top stories!