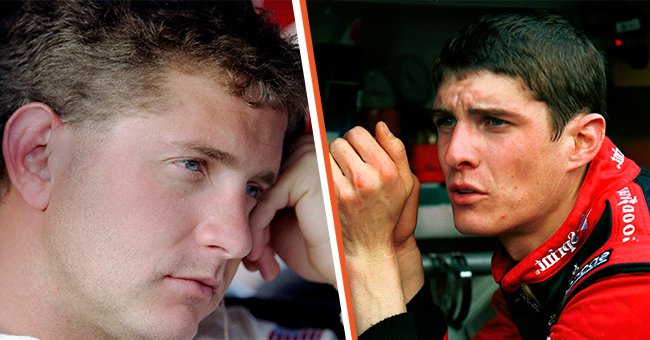 Getty Images
NASCAR Kenny Irwin Jr Lost His Life at 30 in 2000 Where Adam Petty Also Died Months Earlier
Kenny Irwin Jr's life held many promises, and he was on the path to fulfilling his dreams before a ghastly accident claimed his life at the same spot where Adam Petty's life ended months earlier.
Car racing is another intriguing sport with several fans across the world, but there have been grieving moments for lovers of the sport, and one came in 2000 following the death of one of the most promising names in the sport.
In May 2000, Adam Petty's car crashed head-on into the turn three walls, robbing the sport of one of its talented stars. Petty's death shocked the industry, but that was not the only death to be recorded that year. Coincidentally, another great talent, Kenny Irwin Jr, lost his life at the same spot.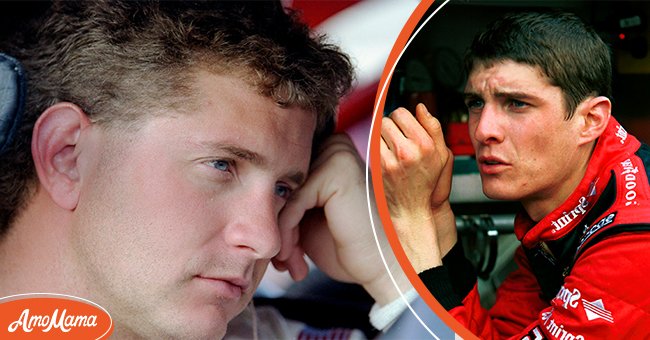 NASCAR player Kenny Irwin Jr [left]. NASCAR player Adam Petty looking sad [right]. | Photo: Getty Images
MEET IRWIN
Having been voted the 1998 Rookie of the Year, there were great expectations for his career. Irwin rose through the ranks as an open-wheel driver in the USAC series. In his early years, he scored seven USAC wins. He was the 1993 USAC Rookie of the Year and the 1996 USAC Midget Series champion.
Irwin made the switch to NASCAR in 1996, enjoying five starts in the Camping World Truck Series. Irwin continued his success in the next season and won two Truck Series races at Homestead and Texas.
In 1998, the late 30-year-old obtained a full-time Sprint Cup Series seat with Robert Yates Racing, driving the famed No. 28, and won Rookie of the Year against Kevin Lepage, Jerry Nadeau, and Steve Park.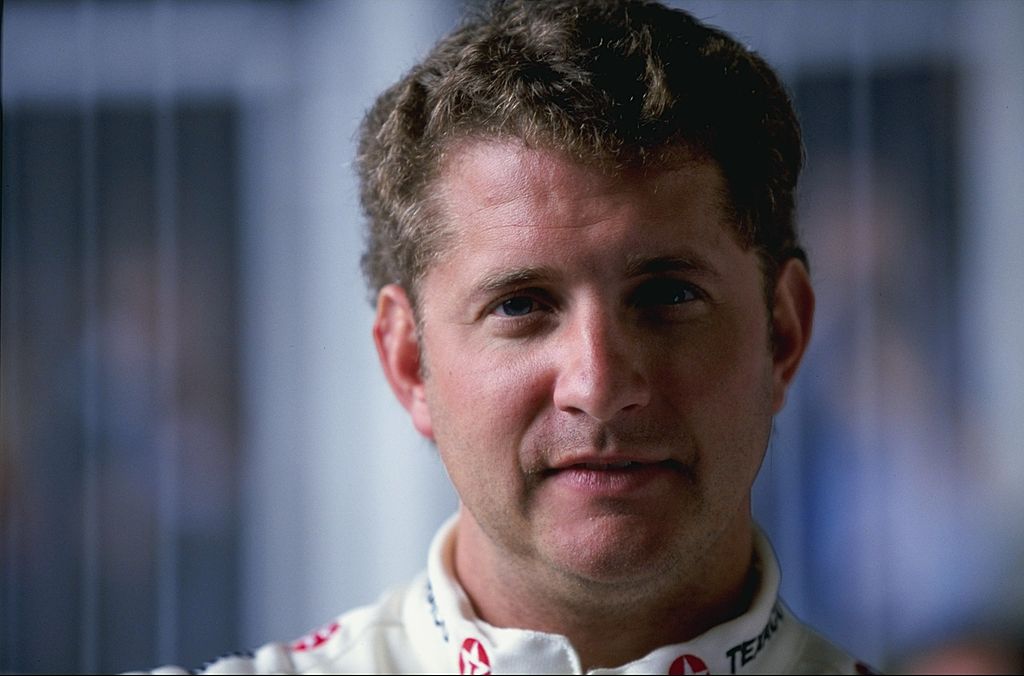 Kenny Irwin #28 poses for the camera before the Food City 500 of the NASCAR Winston Cup Series at the Bristol Motor Speedway in Bristol, Tennessee on 11 Apr 1999. | Photo: Getty Images
Irwin made 87 Sprint Cup Series appearances in total, with his best finish coming in the 1999 Daytona 500, where he finished third behind Jeff Gordon and Dale Earnhardt Sr.
In the Sprint Cup Series, Irwin was never able to reach his full potential. He was barely 30 years old when he died in a sequence of deadly accidents that included Petty, Tony Roper, and, eventually, Dale Earnhardt Sr. during the 2000 and 2001 racing seasons.
HIS TRAGIC DEATH
In a series of events that had become familiar to fans, Irwin's No. 42 Chevrolet collided head-on with a wall at 150 mph and then rode the wall on its driver's side before coming to a rest on its roof. Officials determined Irwin had been killed instantly.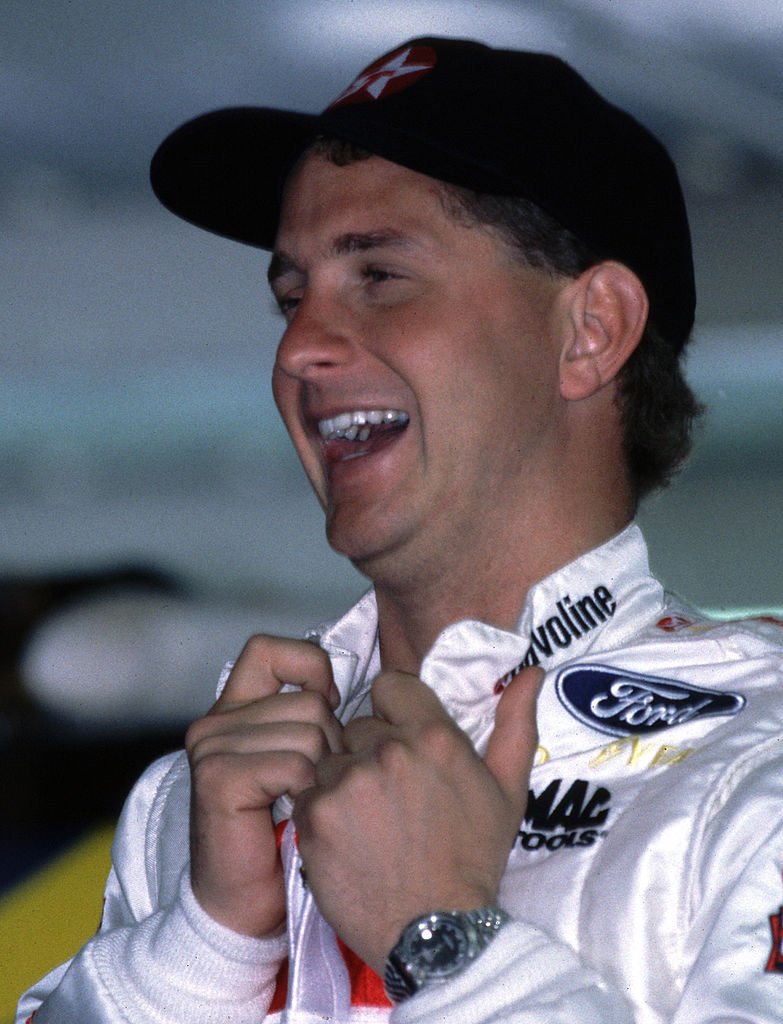 NASCAR driver Kenny Irwin, shown in this file photo taken in Charlotte, NC., May 1999, was killed in a crash during practice at Loudon, New Hampshire July 7, 2000. | Photo: Getty Images
Eight weeks before Irwin's death, 19-year-old Petty was killed in a crash during practice at New Hampshire International Speedway, in practically the same position. The fact that the two drivers were killed in the same way, according to Adam's grandfather Richard Petty, was merely a coincidence.
According to Concord Hospital spokesperson Jennifer Dearborn, Irwin's multiple injuries from the crash were the cause of his death. It took nearly four hours for Irwin's death to be confirmed at the racetrack.
Several speculations followed his death, and one claim was that Irwin and Petty had suffered from a stuck accelerator, which made it impossible to slow down and make the turn correctly.
Fans and other drivers pointed accusing fingers at the track, claiming it was responsible for the gruesome death Irwin suffered. Officials immediately began looking at the mangled wreckage of what used to be Irwin's stylish blue Chevrolet in the hopes of figuring out what went wrong.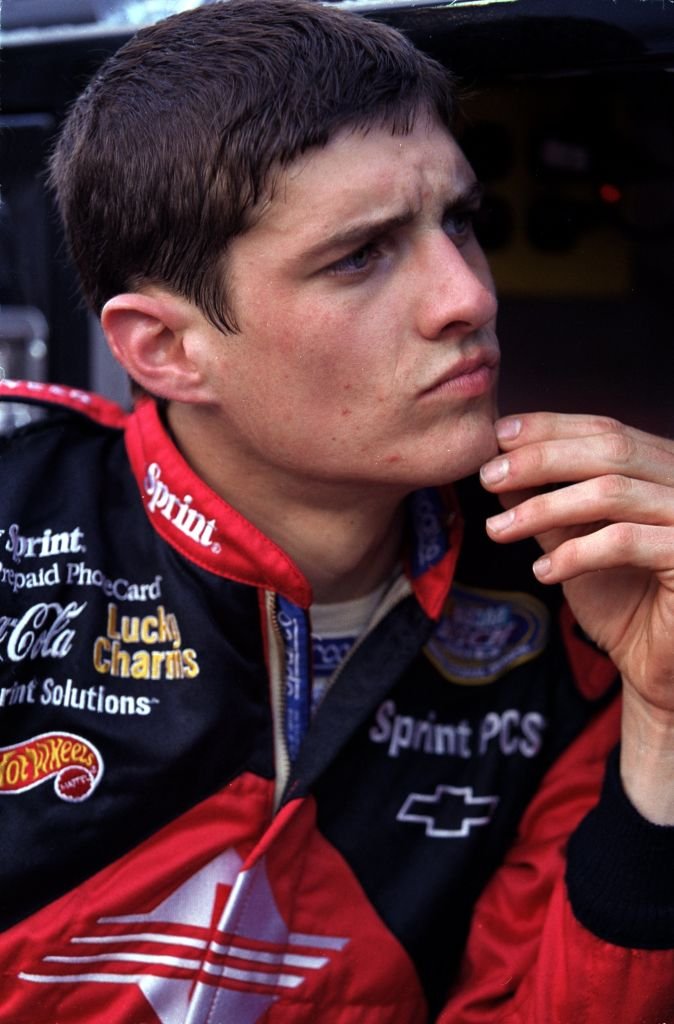 Adam Petty who drives for Team Sprint Chevrolet at the Nashville Speedway USA in Nashville, Tennessee. | Photo: Getty Images
A BITTER PILL
Prior to his death, Irwin had made a series of plans he was already looking forward to. He had plans to return home to Indianapolis, where he intended to compete in the Brickyard 400 and celebrate his 31st birthday.
He also made grand preparations to attend his sister's wedding and have a colorful weekend, but all that failed to happen. Following his death, Irwin was buried in a serene, green cemetery across town from Indianapolis Motor Speedway, where the much anticipated NASCAR race took place without him.
The weekend race was dedicated in Irwin's memory, with the drivers paying him a special tribute. For most of his time in NASCAR, Irwin was not popular amongst other drivers.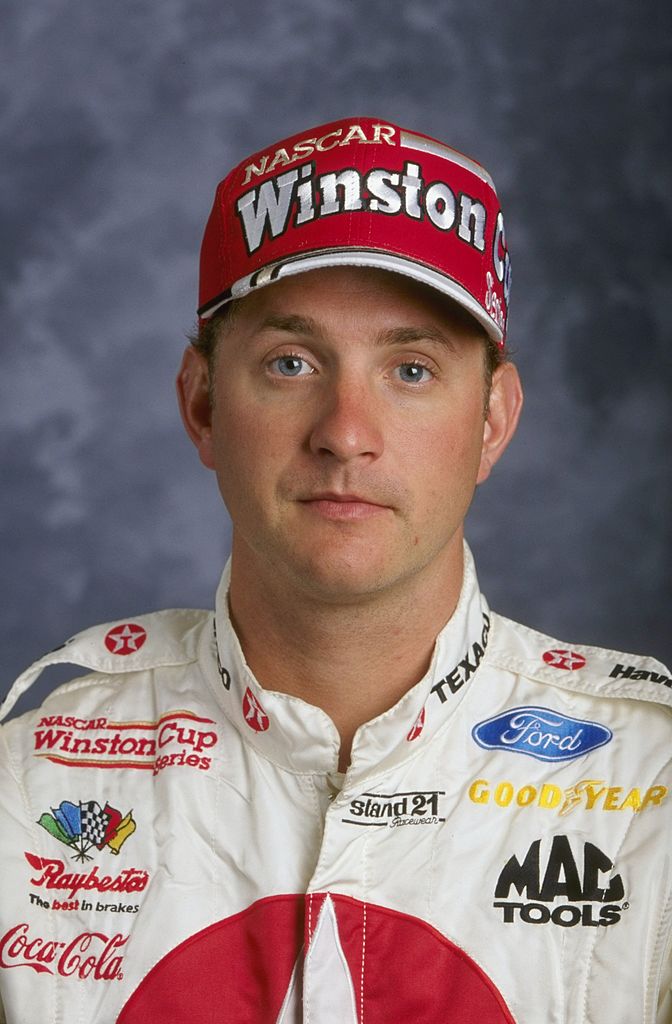 Kenny Irwin #28 poses for a studio portrait during the Daytona 500 Speedweek in Daytona, Florida on 8 Feb 1999. | Photo: Getty Images
In the three years he spent there, only a few dared to befriend him, but he was mostly ostracized. Some felt he lacked the image for the sport, while others felt he was an outright outsider.
Some of his colleagues later confessed to harboring regrets after his passing. Regrets that came from the unfriendly things said about him that were too late to take back or make right.
Irwin's death gave some of his colleagues the right opportunity to learn more about him as they visited his family and neighborhood only to find out how much of an amazing soul he was.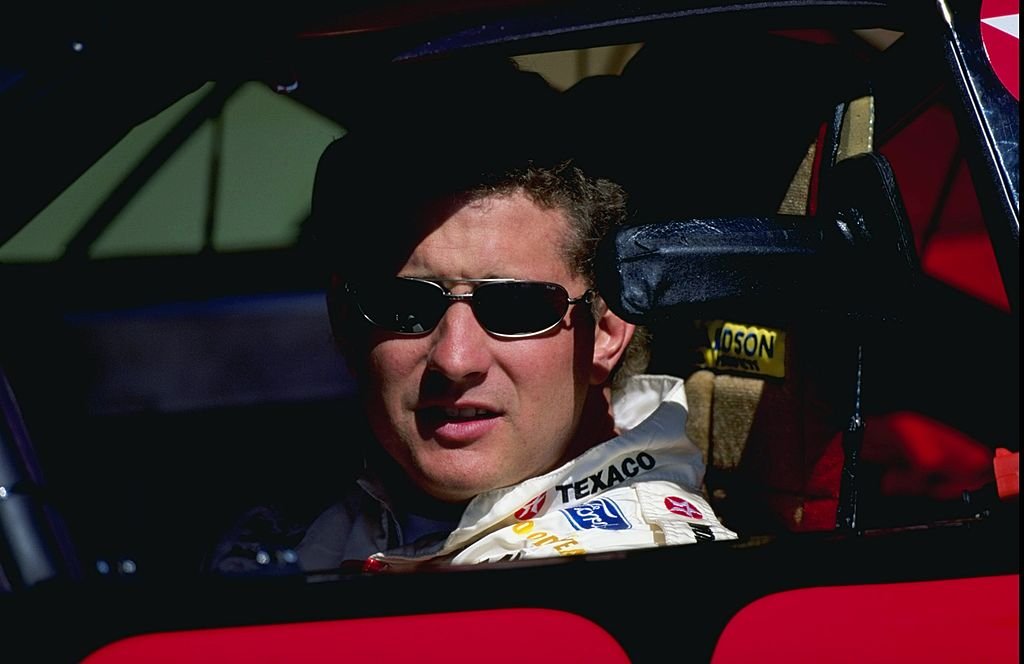 Kenny Irwin #28 sitting in his car looking out during practice for the Cracker Barrel 500 of the NASCAR Winston Cup Series at the Atlanta Motor Speedway in Hampton, Georgia on 12 March 1999 | Photo: Getty Images
Johnny Vance, one of Irwin's business associates, confessed to the heartbreak the late 30-year-old felt each time he was criticized in NASCAR despite his kind and large heart.
Irwin's family and friends thought of many reasons why their beloved was hated by his colleagues. His family believes NASCAR drivers may have been envious of his potential regardless of the fact that Irwin never won a Winston Cup race.
To some, maybe they mistook his timidity for arrogance. Possibly they didn't like anyone from the north, especially someone who had been dubbed the "next Jeff Gordon" at one point.
KEEPING THE MEMORY ALIVE
Years after his death, Irwin's father, mother, and siblings grieved his death as though it had happened the previous day. His personality and huge potential made it difficult to let him slip from their memory.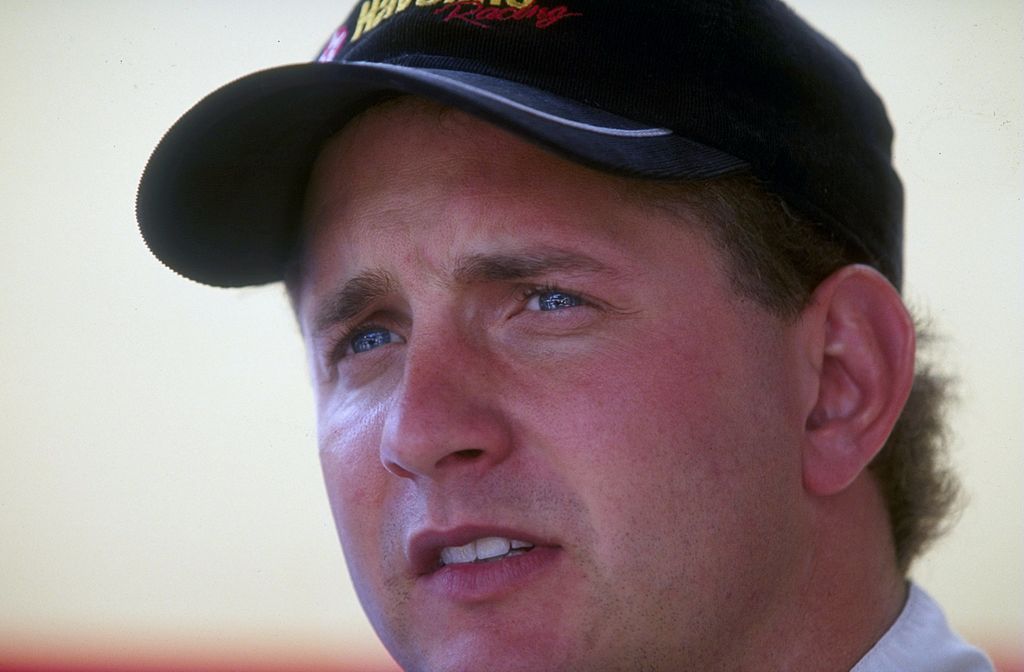 Kenny Irwin in action during the Diehard 500 at the Talladega Superspeedway in Talladega, Alabama. | Photo: Getty Images
Irwin's family formed a foundation in honor of the late NASCAR driver. Irwin's parents converted an old, abandoned campground in New Castle into a living memory of their son.
They created "The Kenny Irwin Memorial Campground," a place where children, underprivileged and handicapped, could forget their worries and have fun as any child would love to. They did this selflessly without charge.
The foundation later gained support from several high-profile names within the sporting community, including Winston Cup drivers Tony Stewart and Michael Waltrip and NHIS owners Gary and Bob Bahre.
Please fill in your e-mail so we can share with you our top stories!