Chase Chrisley Reacts to His Sister Savannah's NASCAR Photo
Reality TV siblings Chase, 25, and Savannah Chrisley, 23, recently had fans smiling with their sweet sibling banter after Chase disapproved of his sister's latest hobby and post on Instagram.
Chase and Savannah Chrisley have always made a cute and entertaining brother and sister duo. The siblings are the son and daughter of the famous USA Network reality TV star Todd Chrisley.
In a recent post on Savannah's Instagram page, the blonde-haired beauty and her brother had fans smiling with their cute back and forth banter.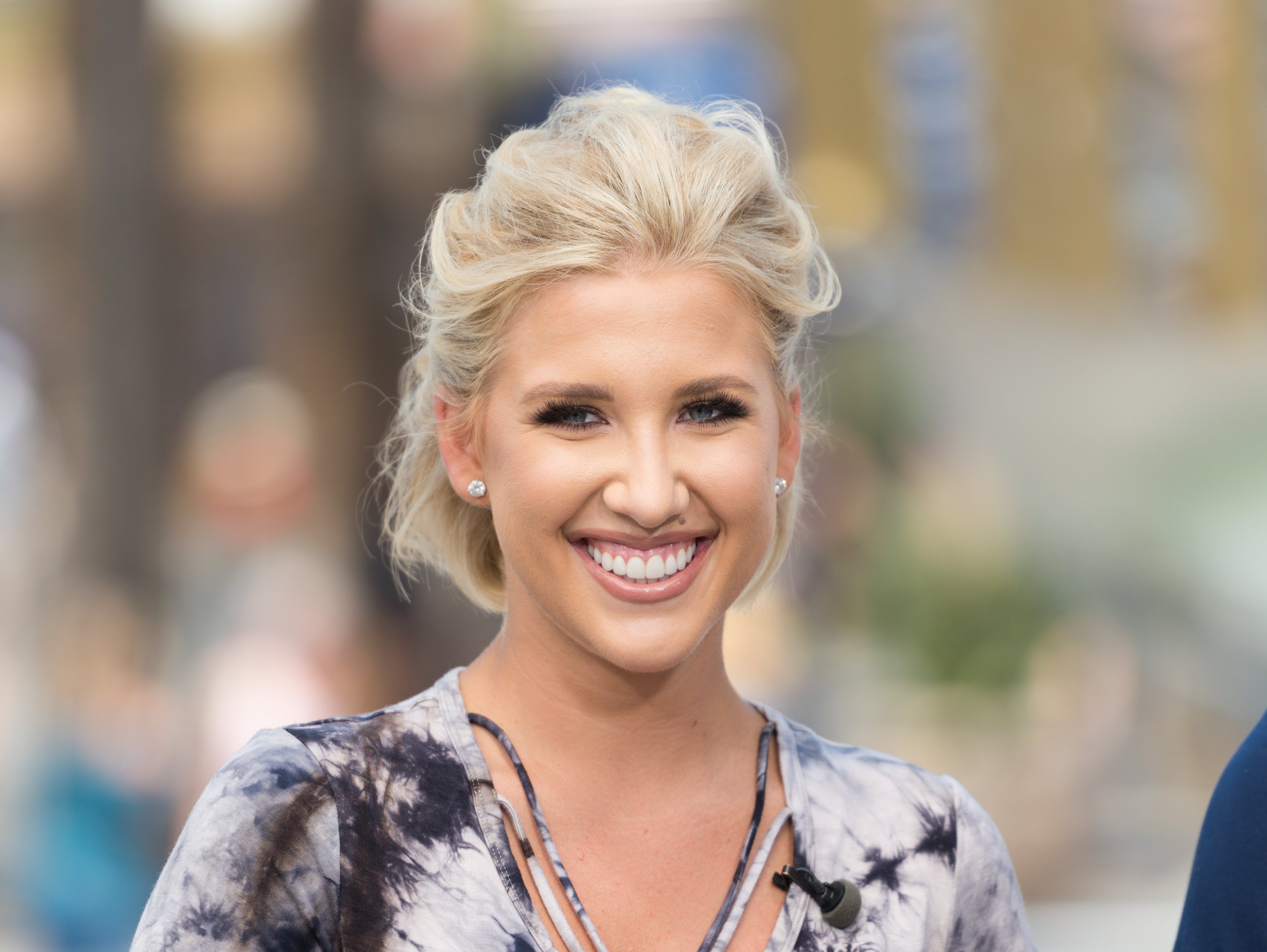 Savannah posted a snap of her looking stunning and dolled up for NASCAR. She posed up a storm for a cute selfie in a super stylish open shirt and white tank top coupled with a pair of light blue jeans.
Accessorizing her race-ready look, the blue-eyed beauty opted for gold hoop earrings and a necklace while she rocked her platinum blonde hair in two cute space buns. Her cheeky caption read:
"Hey @nascar …. Ya sure you don't want me out there drivin? These guys ain't got nothin on me!!! 😂🤪 #raceday."
While Savannah's over 2 million followers were loving the post, her big brother, Chase, had quite a few things to say. Quickly taking to the comment section, Chase wrote that he does not think his sister and her fab outfit belong on the race track.
In good humor, the 25-year-old commented that he was positive Savannah did not need to drive anything, not even a golf cart.
Fans found Chase's comment hilarious and responded to it with likes and an abundance of laughing emojis. His response, whether in brotherly love or jest, was too hilarious!
For fans who have been keeping up with the Chrisley family through the years, they might recall that she has had some unpleasant experiences with cars and driving in general. Back in 2017, she was involved in a frightening car accident while driving through a rainstorm.
Having seen her incredible transformation from a young girl into a beautiful woman, many fans have come to love her dearly.
The now-23-year-old was driving her white, four-door vehicle when she reached down to fix her stuck floor mat. Not long after, the car hit a guardrail. While recovering, she wrote on Instagram:
"what I do remember is going in and out of consciousness screaming for help and cars just continued to pass."
Savannah recalled laying there in her car for about 20 minutes until a good samaritan pulled over and helped her get the help she needed. She thanked him profusely in her post.
For the past couple of years, since becoming famous on the Chrisley family's USA Network show, "Chrisley Knows Best," Savannah has been a fan favorite.
Having seen her incredible transformation from a young girl into a beautiful woman, many fans have come to love her dearly.
The reality star is the only daughter of her father, Todd, with his second wife, Julie, alongside her brothers, Chase and Grayson. Todd also has two kids, Lindsie and Kyle, from his first marriage to Teresa Terry.