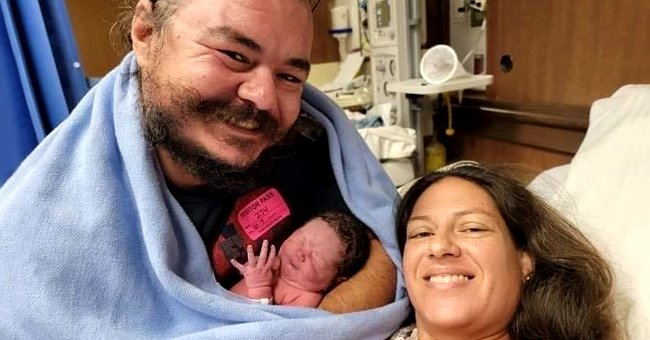 facebook.com/usatoday
Dad Claims Newborn Daughter 'Saved' His Life after He Went to the Hospital to Meet Her

After a man's partner gave birth to his premature daughter, he stayed with her for a couple of nights at the hospital. He started feeling an unusual stabbing pain in his shoulder when he reached home.
He wasn't sure why his shoulder was aching. He guessed it might be one of the usual sprains but was shocked after discovering its reason.
A day later, he claimed that his newborn daughter saved his life after discovering that the pain in his shoulder was potentially fatal. He believed he survived because of his daughter.
SHE ARRIVED EARLY
Jonathan Cedillo and Vanessa Sandoval welcomed their baby girl a month earlier than the doctors had predicted. They rushed to the hospital when Sandoval started experiencing early contractions.
The following morning, on October 7, 2021, their newborn daughter, Juliette Francine, arrived at the Riverside Community Hospital in California. The couple had no idea that she came early because she had the duty to save her father's life.
Following the delivery, the mother and daughter started experiencing some health complications. The doctors decided to keep them under observation until they could safely go home.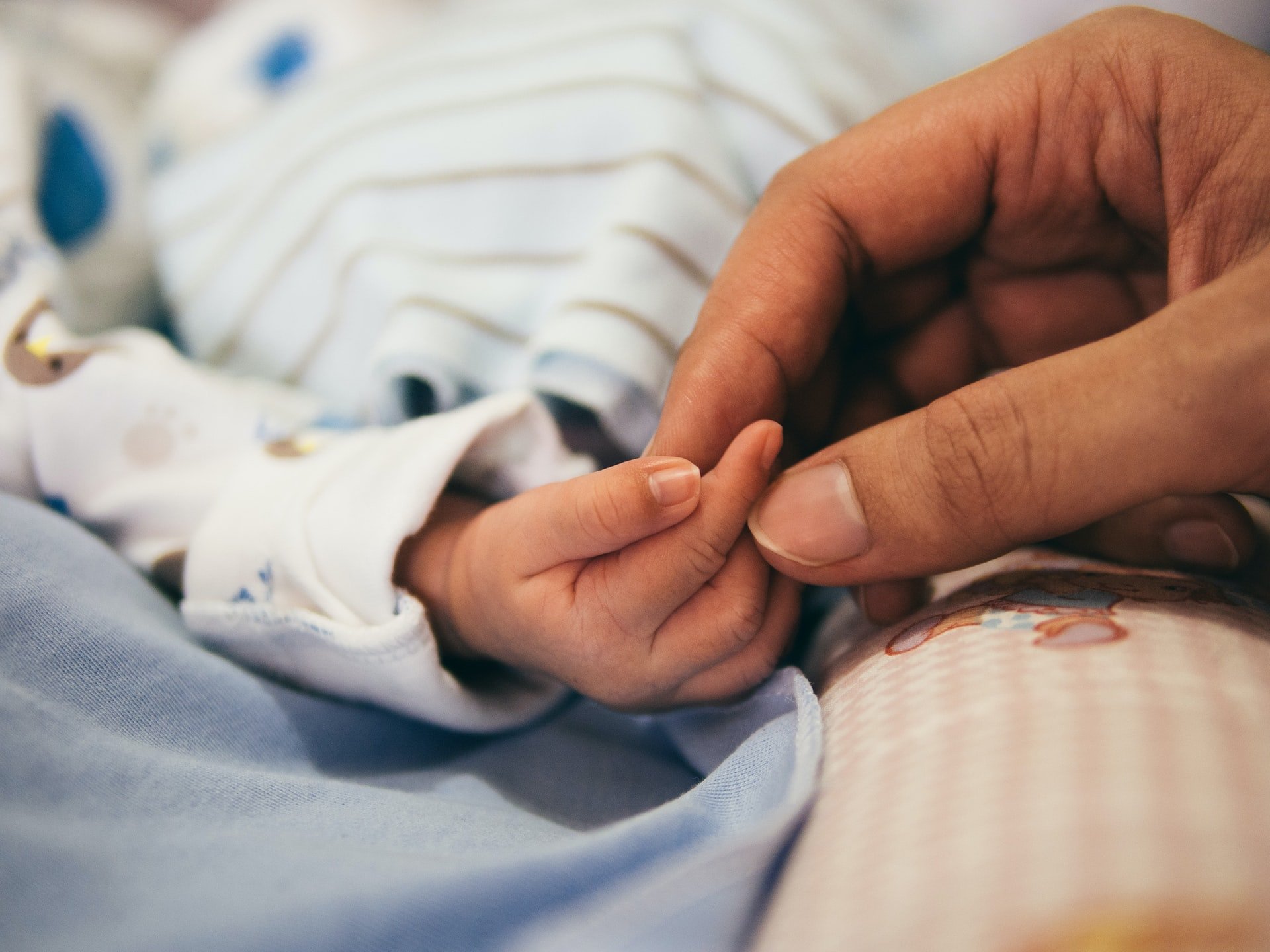 Newborn with its parent in hospital. | Source: Unsplash
JONATHAN STAYED BACK
To ensure his wife and daughter were doing well, the 47-year-old father decided to stay at the hospital with them. After sleeping on the sofa every night, he decided to head back home and return after resting for some time.
He could feel discomfort in his shoulder, but he thought it might be because he got injured at the gym a month ago. Jonathan worked as a professional wrestler, so it wasn't new for him to sustain a neck and shoulder injury.
Following several episodes of throbbing pain in his neck and shoulder, Jonathan headed home to rest for the night. He had planned to return to the hospital the following day.
CONSTANT DISCOMFORT
As soon as he reached home, the intensity and frequency of the unusual pain increased. Little did he know that his injury wasn't causing the pain.
He spent the night changing sides on the bed because he couldn't find the perfect position to sleep. He got an appointment with his chiropractor to relieve the pain, but it didn't help. The stabbing pain originated from the chest and traveled up to his arm and shoulder.
Jonathan described what the pain felt like:
"On the left-hand side, it felt like somebody had a spear that was impaling me right between my clavicle and scapula."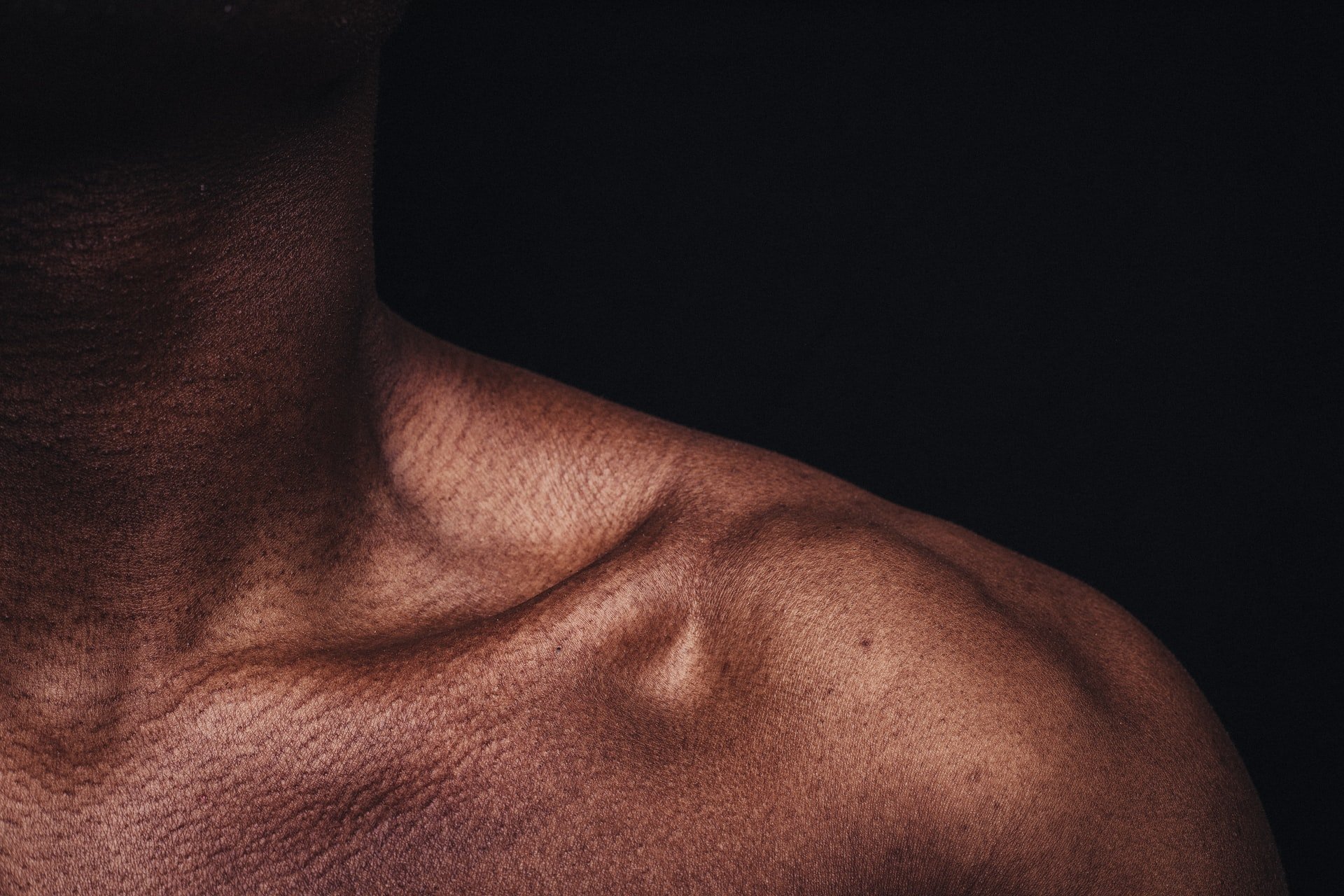 Picture of a male's shoulder. | Source: Unsplash
HE WENT BACK TO THE HOSPITAL
After barely sleeping for a few minutes the entire night, the new father drove back to the hospital while the throbbing pain came and went.
He immediately hugged Vanessa and kissed his baby girl but felt something was wrong. The pain wasn't allowing him to stand, so he decided to lay on the hospital bed for some time.
Just then, the nursing staff saw his condition and asked him to rush to the emergency room.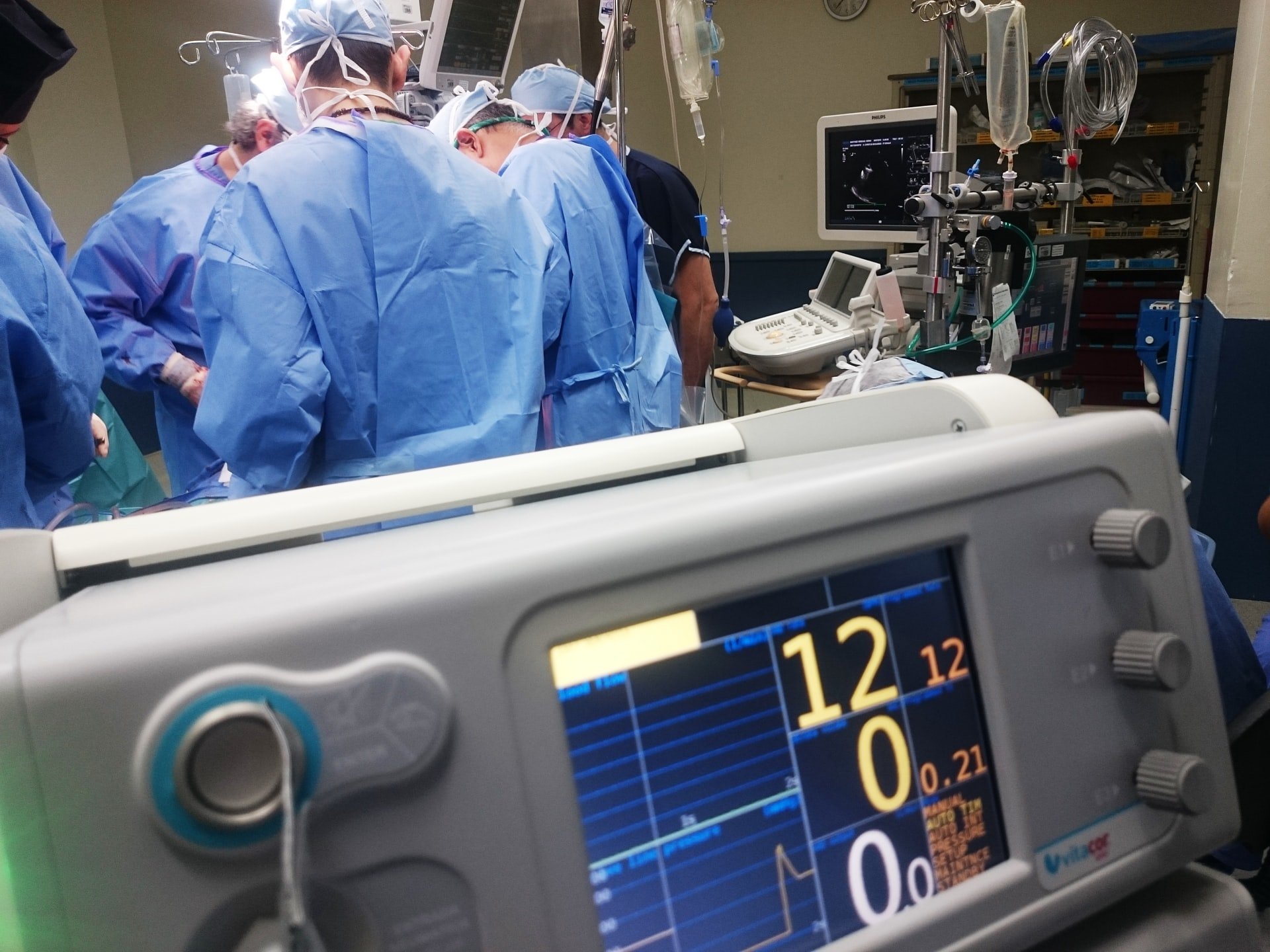 Doctors in the emergency room. | Source: Unsplash
A HEART ATTACK
It turned out that what he was considering as pain from his previous injury was a heart attack. Had he not been in the hospital at that time, he wouldn't have survived.
Jonathan confessed:
"If I had not been in the hospital at that particular moment and they caught it, I would've just shrugged it off as just more pain from my shoulder injury."
When they took him to the emergency room, his breathing rate dropped, and he lost consciousness multiple times. His fiancée was horrified to see him like that.
THE DOCTORS TREATED HIM
After the doctors looked at his symptoms, they immediately ran multiple tests on him and gave him medicines after knowing that he had a 100% blockage in his heart.
Since he was already there in the hospital when he had the heart attack, the doctors treated him on time and placed a stent inside his blocked artery. It seemed like God sent his daughter before the predicted due date to save his life.
Jonathan said:
"She saved me, and I will be her sentinel and guardian as long as I can."
HE IS THANKFUL TO HIS DAUGHTER
After his daughter miraculously saved his life, Jonathan felt grateful for her early arrival into the world. He wouldn't have known that he was having a heart attack if the nurse didn't see him in the hospital room.
"She was born a month early. It was like, 'I got to get out of here so I can save my daddy,'" he said.
When Vanessa discovered Jonathan had a heart attack, she thought things would go downhill, and she would have to raise their daughter alone. However, the doctors treated him on time and saved his life before it was too late.
Click here to read another interesting story about a father who went out of his way and created a drug to save his daughter's life when the doctors said she wouldn't live past two years.
Please fill in your e-mail so we can share with you our top stories!
The information in this article is not intended or implied to be a substitute for professional medical advice, diagnosis or treatment. All content, including text, and images contained on news.AmoMama.com, or available through news.AmoMama.com is for general information purposes only. news.AmoMama.com does not take responsibility for any action taken as a result of reading this article. Before undertaking any course of treatment please consult with your healthcare provider.