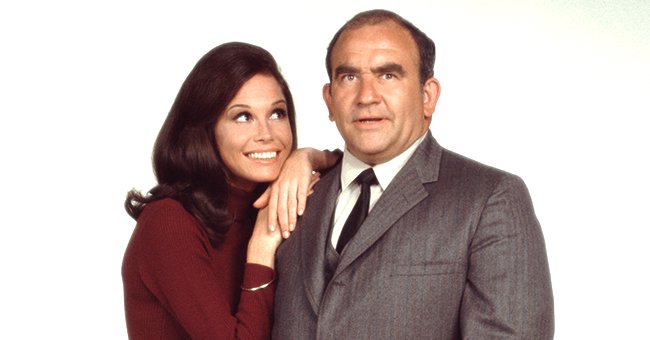 Getty Images
Ed Asner and Mary Tyler Moore's Bond Was Strong but Once They Became More than Just Friends
Ed Asner and Mary Tyler Moore made audiences laugh with their dynamic duo on "The Mary Tyler Moore Show," and the costars were just as close off-screen.
"The Mary Tyler Moore Show" stars Ed Asner and Mary Tyler Moore had great platonic chemistry. However, it turns out that they might have been a bit more than friends once.
The show was a 70s comedy based on coworkers who worked at a fictional TV News program, WJM. Allan Burns and James L. Brooks produced it.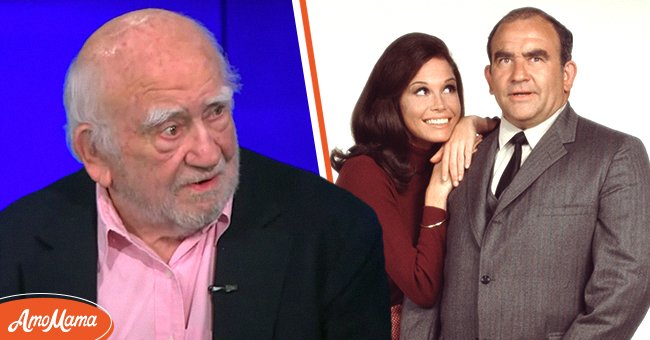 Ed Asner during an interview with KTLA in 2020. [Left] Mary Tyler Moore and Ed Asner as their characters on "The Mary Tyler Moore Show" in the 70s.[ [Right] | Photo: Youtube.com/KTLA 5 Getty Images
Moore played Mary Richards, an independent woman focused on her career as an associate producer of the fictional TV station, while Asner played Lou Grant, her boss.
Moore and Asner had a great dynamic on the show as their character's opposing personalities made some great comedic moments, including Grant's legendary line, "I hate spunk."
In recent years, Asner has looked back at his time on the show and working with Moore fondly. However, he once admitted that Moore was unsure about joining the cast when he first auditioned.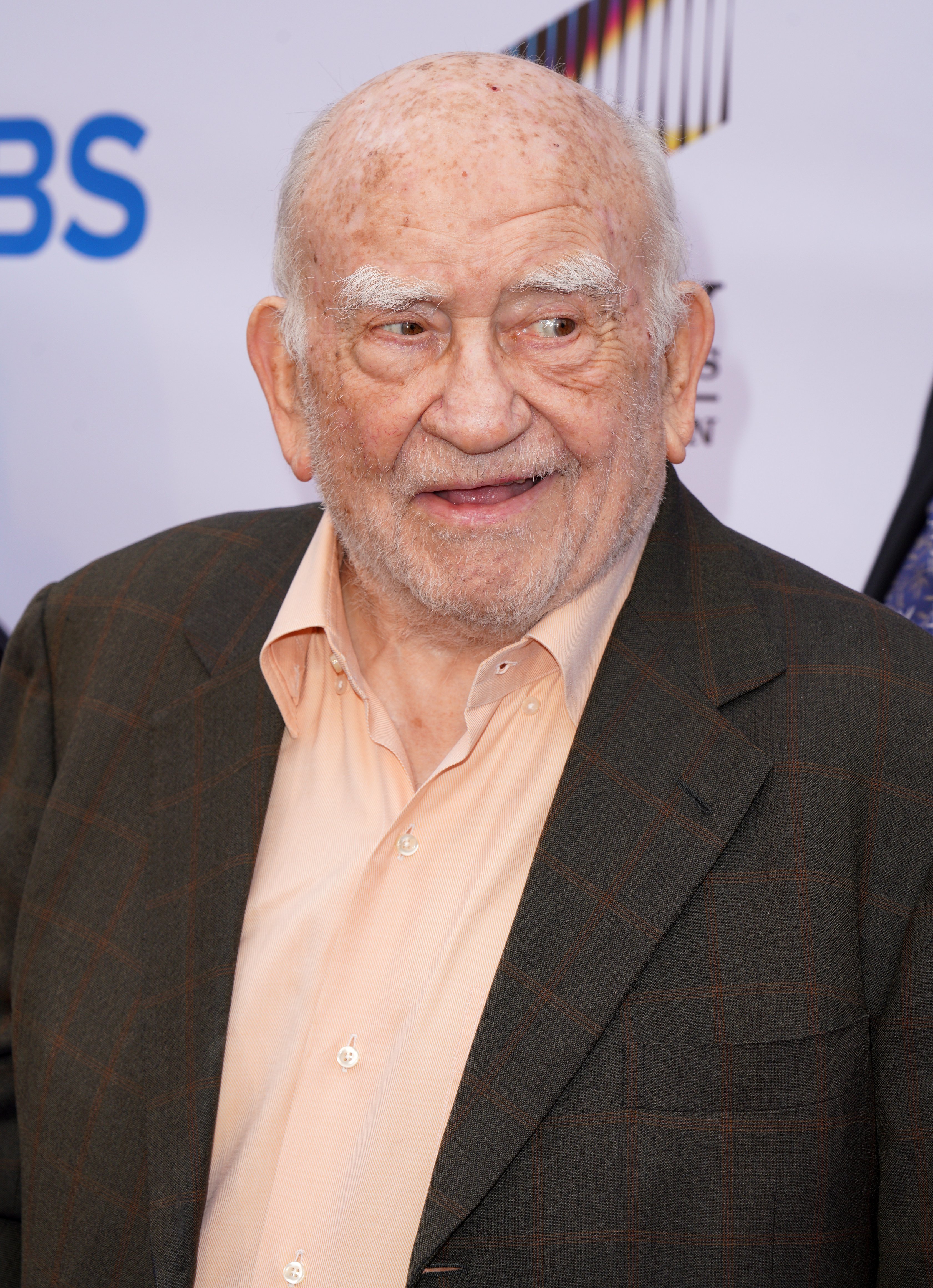 Ed Asner at the 7th Annual Ed Asner And Friends Poker Tournament Celebrity Night, 2019, Studio City, California. | Photo: Getty Images
Although Asner was a hit on the show, it turns out he messed up his first audition for the part as he read his lines too seriously. At the time, Asner only had experiences in dramatic performances and not a lot of comedy.
So after asking the producers for a second chance, which he nailed, he scored the role, he was invited back to read lines with Moore, the show's star.
Asner has said that he tried to duplicate what they loved about his second chance audition, but it did not go as planned. Asner shared that Moore was not impressed with his performance:
"I completely failed at it again. After I walked out of the room—and I only heard about this years later—Mary turned to them and said, 'Are you sure?' And they said, 'That's your Lou."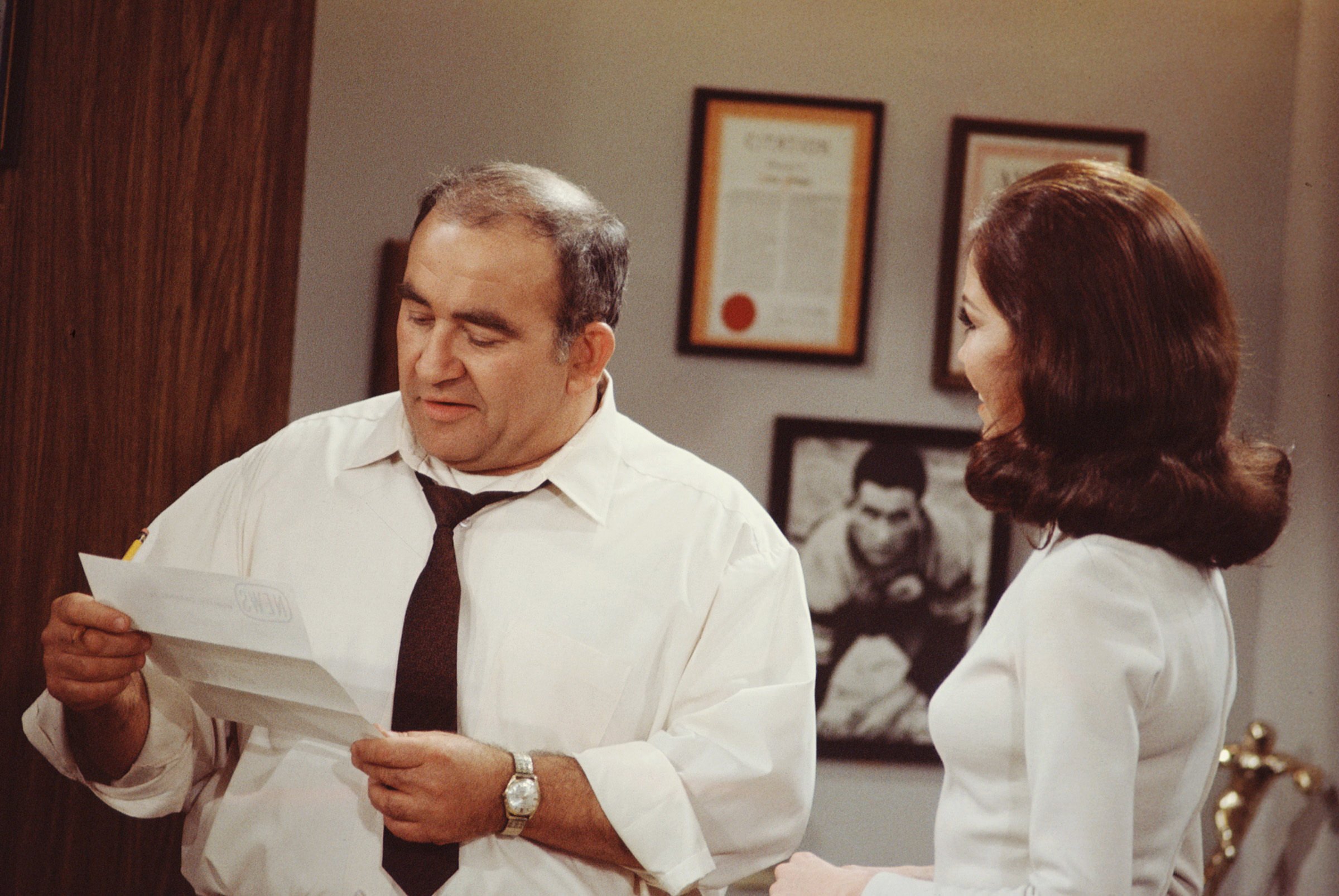 Ed Asner and Mary Tyler Moore pictured on "The Mary Tyler Moore Show," in 1971. | Photo: Getty Images
Fortunately, when it came to the actual filming on the show, Moore and Asner made for a perfect match. It showed in the many awards each actor won for their particular roles.
Interestingly enough, Richards and Grant's relationship on the beloved comedy show mirrored the actors' off-screen relationship almost exactly.
Like Richards and Grant, who shared one date on the episode, "Lou Dates Mary," Asner and Moore also went on one date together after the show's end in 1977 as they were both singles at the time.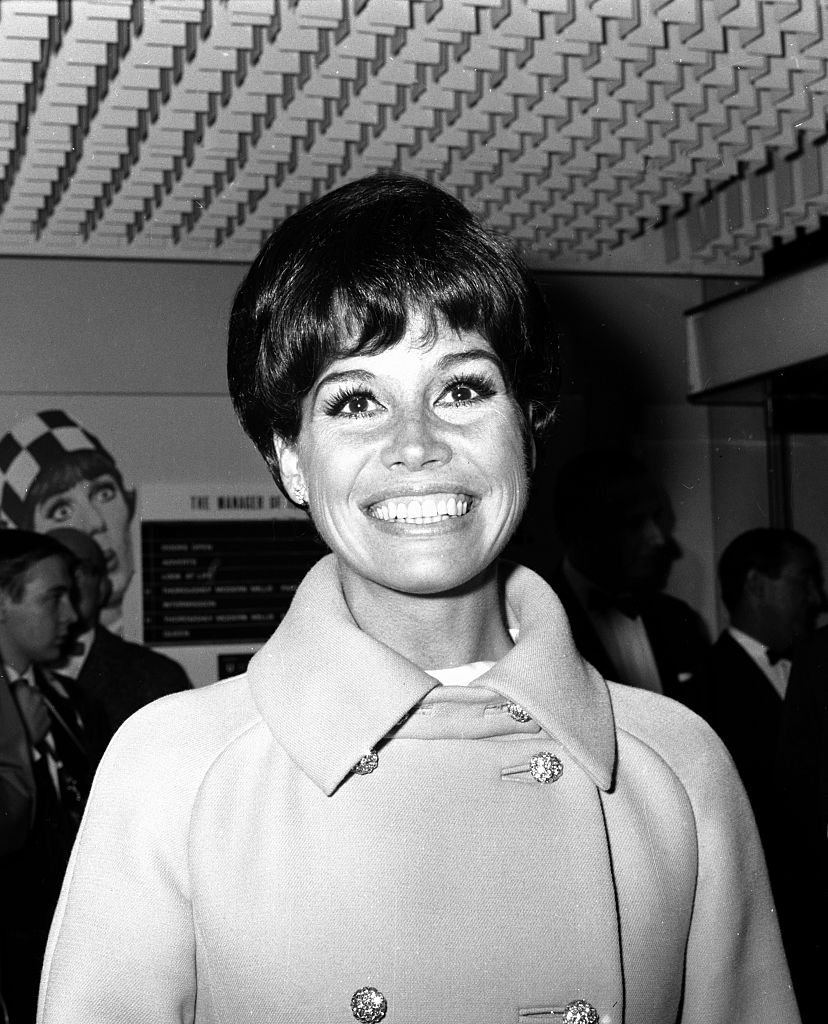 Mary Tyler Moore at the film premiere of "Thoroughly Modern Millie" in 1967. | Photo: Getty Images
However, similar to the second-to-last episode of the show, where the characters start laughing after trying to share a kiss and realize they are better as friends, Asner and Moore's relationship stayed a friendship.
But, Asner did admit the former costars shared a kiss while on an episode of "The Talk" in March 2020. He recalled Moore's kissing skills:
"She was an aggressive kisser. And I coped with it as best as I could."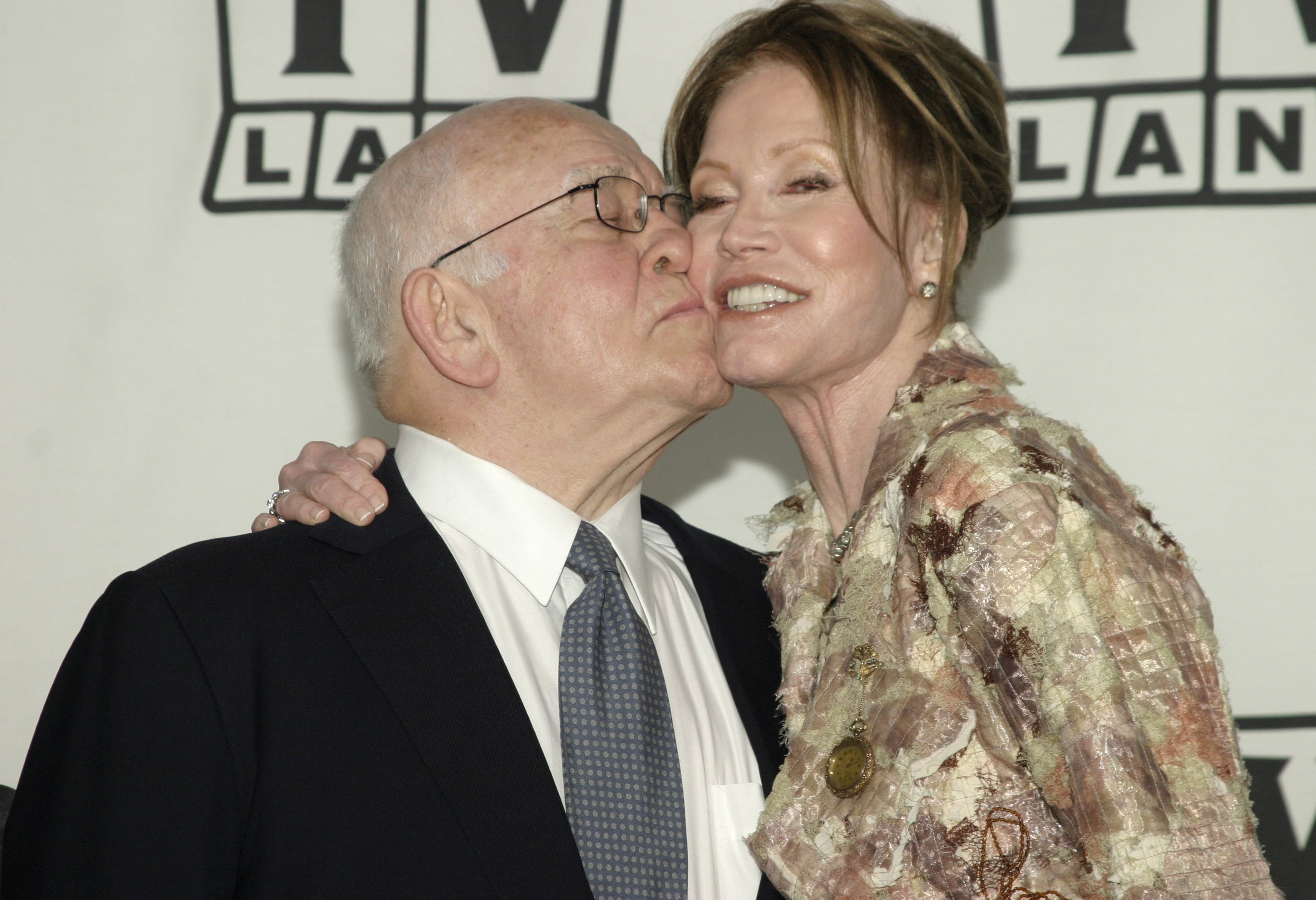 Ed Asner and Mary Tyler Moore pictured at the 2004 TV Land Awards, Hollywood, California. | Photo: Getty Images
Despite Moore and Asner's date not being successful, the two continued to work together after the show's seventh season as they joined forces for the movie "Payback" in 1997.
Moore played the character Kathryn Stanfill, while Asner's character was Jack Patkanis in the movie, which Asner produced too. However, Moore admitted that she did not like the film's final cut.
Before the movie's release, Moore spoke to the Chicago Tribune and aired her frustrations on the last cut of the film. She told the outlet at the time:
"It doesn't use me to the full extent they promised. It does no honor to the past relationship between Ed and I."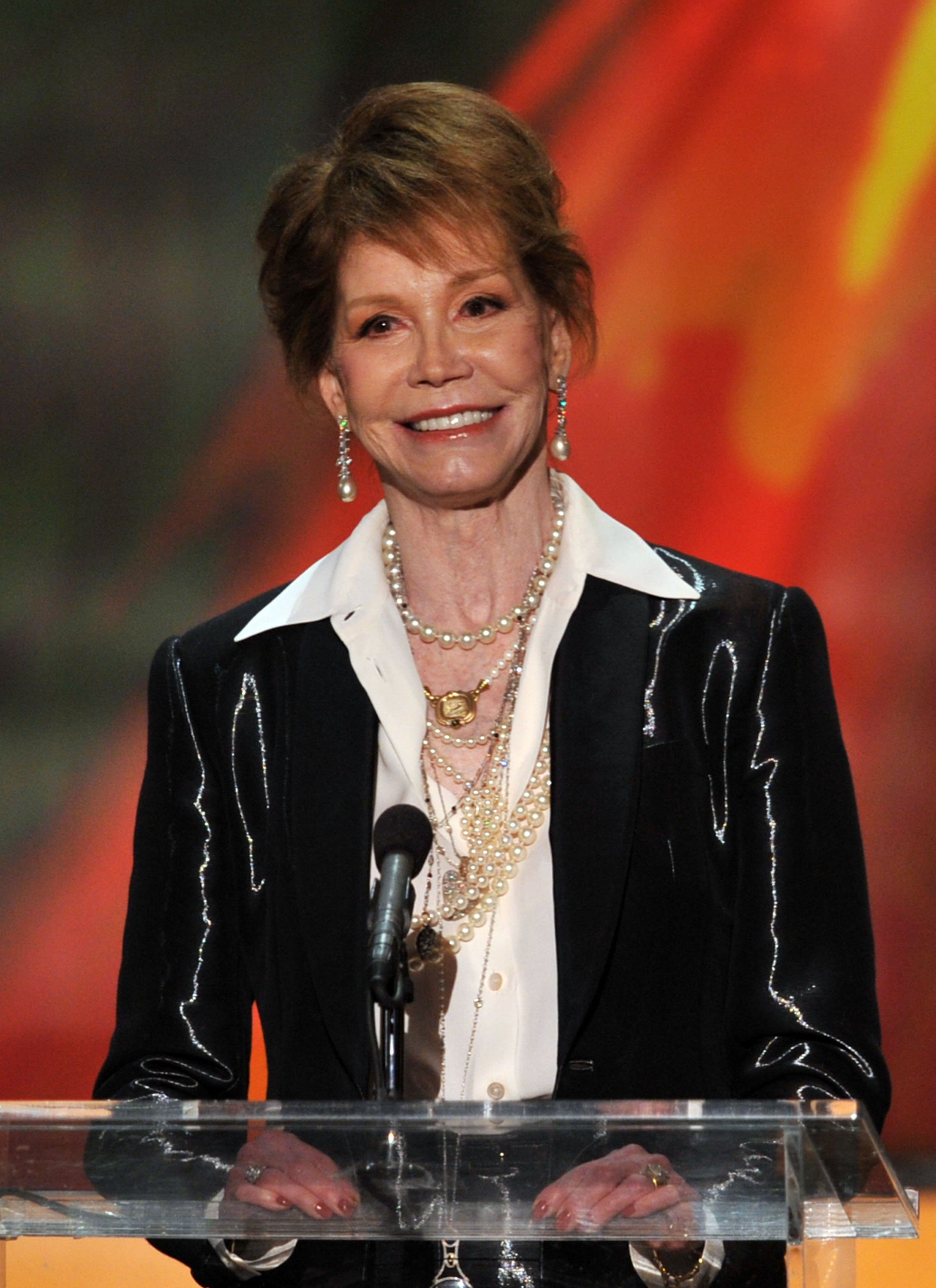 Mary Tyler Moore accepts the Life Achievement Award onstage, 2012, Los Angeles, California. | Photo: Getty Images
The two remained close over the years until her death in January 2017 from a cardiopulmonary arrest complicated by pneumonia. She was 80 at the time.
At the time of her passing, Asner took to Twitter to share his feelings on Moore's death. He wrote that he would miss her and "never be able to repay her for the blessings she gave [him]."
Asner exclusively told Closer Weekly that the shows' costars shared a special bond and loved each other. He explained that they forgave each other's faults and stayed a family after the show's end.
Other cast members of the show included Cloris Leachman, who played landlady, Phyllis Lindstrom, Betty White, Valerie Harper, Gavin MacLeod, and Ted Knight.
It seems the late Leachman and Asner had a close relationship and even had a deal that they would sleep together if Asner kept up his side of the agreement. Leachman revealed in her memoir:
"One day we made an agreement that I would have sex with him if he lost 32 pounds. He almost did it; he lost 29 pounds."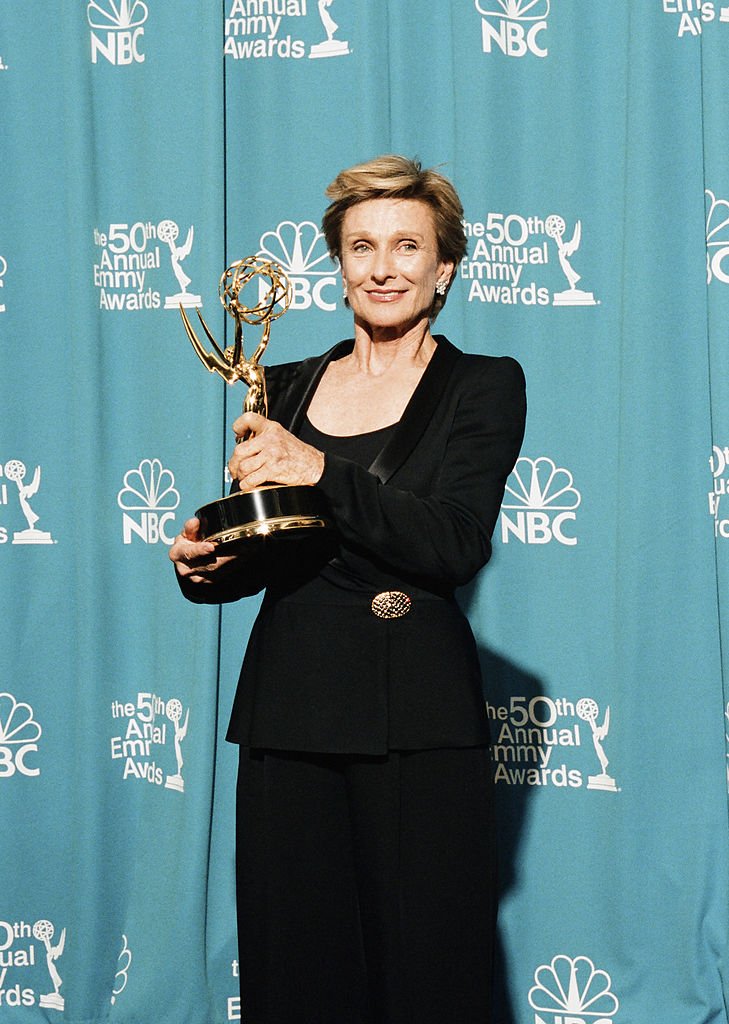 Cloris Leachman with her award for Outstanding Guest Actress Emmy Award for "Promised Land," in 1998. | Photo: Getty Images
However, the "When We Last Spoke" actress admitted that the two became "disoriented" at the prospect of potentially sleeping together, and Asner's weight shot up, so that was the end of their deal.
The renowned actress, known for TV shows such as "The Beverly Hillbillies" and her more recent voice acting roles in "The Croods," passed away at 94 in January 2021.
Asner recalled his memories with Leachman on "The Mary Tyler Moore Show" shortly after her death to Entertainment Tonight. He said she was a marvelous actress and a sweet person.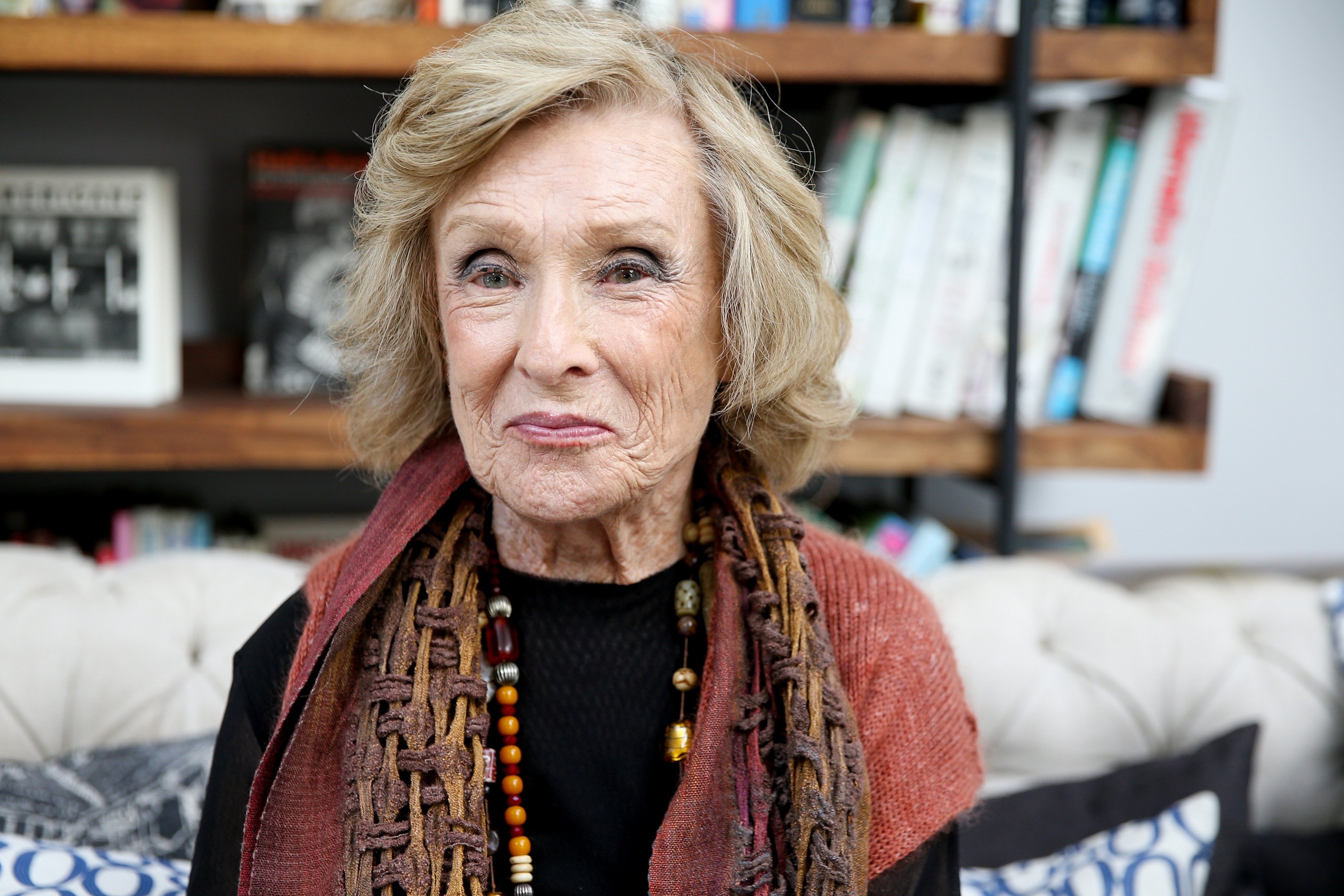 Cloris Leachman at a PETA Fundraising Event, in 2017, Malibu, California.
"The Gathering" actor told the outlet that he and Leachman were "awful chummy" towards each other. She had even helped calm his nerves during the filming of the show as Asner shared:
"When we first started the show, she got me to not worry about reading the teleprompter, rewind the script, improv … We did it with improv and it worked well."
Asner seemed to have a close relationship with his "The Mary Tyler Moore Show" costars as he has regularly shared his love for them throughout the years during various interviews.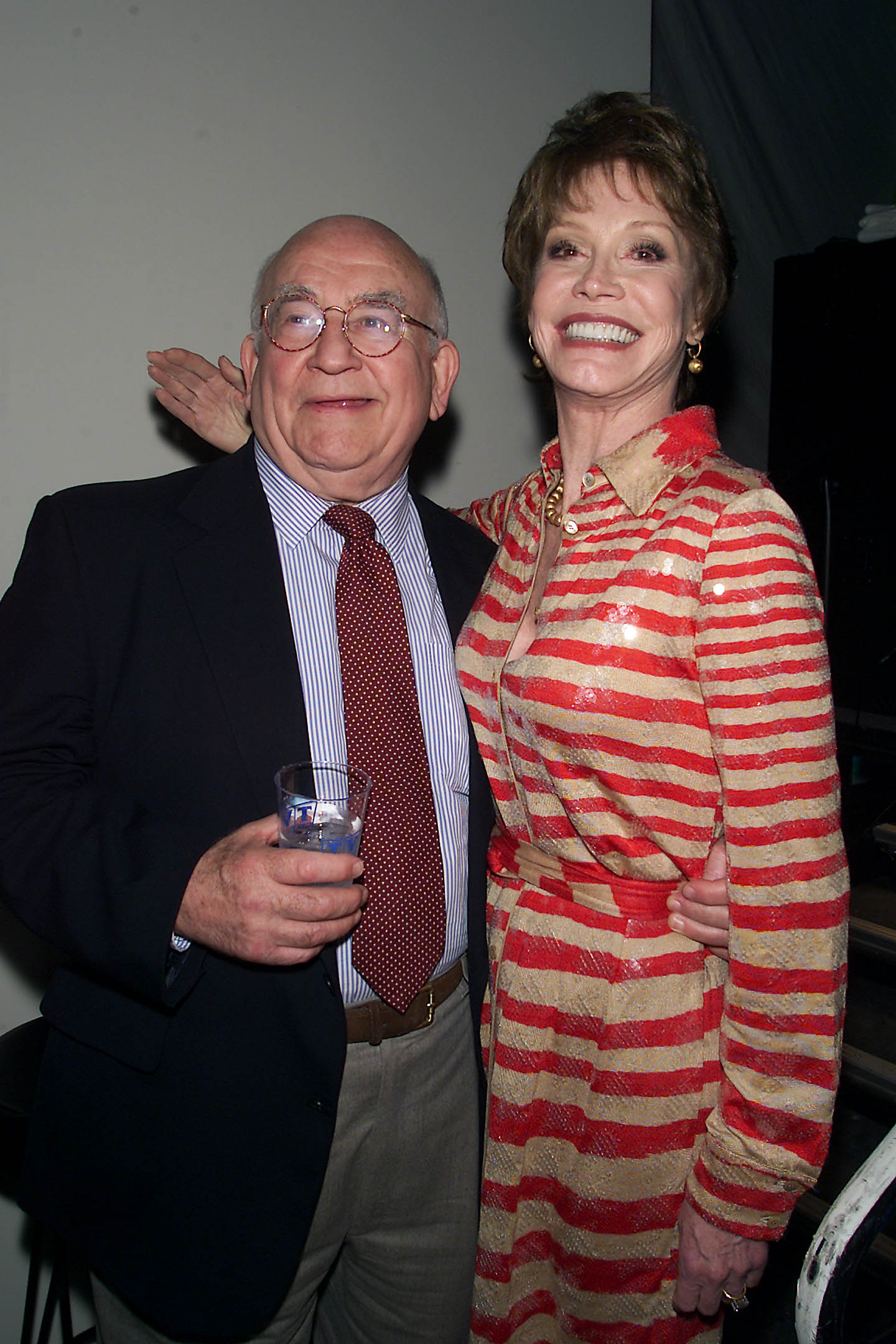 Ed Asner and Mary Tyler Moore at the TV Land fifth anniversary celebration in New York City in 2001. | Photo: Getty Images
After his successful run on the show, Asner starred in the spinoff series, "Lou Grant," which ran for five seasons and featured his character as the star.
Younger audiences may recognize Asner in the 2006 movie "Elf" as Santa Claus or his voice in "Up" as he voiced the grumpy Carl Fredricksen. He passed away early this year in August 2021.
Please fill in your e-mail so we can share with you our top stories!