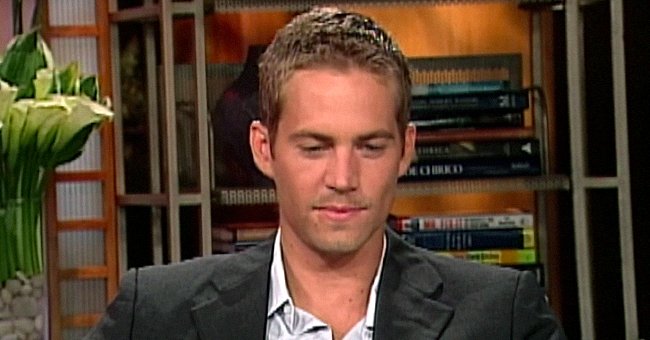 YouTube/Today
TMZ: Paul Walker Found a New Guardian for His 12-Year-old Daughter Hours Before He Died
Meadow Rain Walker was thrust into the spotlight when her famous father, Paul Walker, was tragically killed during a car crash in 2013.
Paul Walker came up with a plan to balance his personal and work life to provide proper parenting for his daughter. However, he shared the details of his goal with his mother on the day of the car crash.
Walker welcomed his daughter at the age of 25 with her mother, Rebecca Soteros. At the time, he has just started getting attention for his role in "Pleasantville."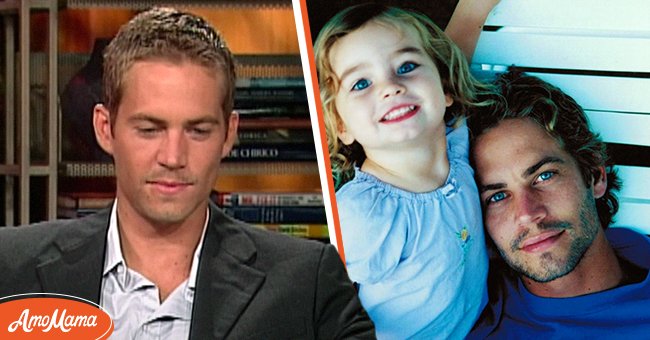 Paul Walker pictured on "Today." [Left] A throwback photo of Paul Walker and Meadow Walker. [Right] | Photo: Youtube/TODAY & Instagram/meadowwalker
Later, he landed roles in the hit movies "Varsity Blues" and "She's All That." The films set him up for his eventual stardom in the "The Fast and the Furious" franchise. The first came out in 2001.
With his career on the rise and no desire to get married, Soteros raised their daughter in Hawaii. Walker stayed in California to pursue his Hollywood career.
Although Walker could provide for his daughter financially, he knew he was missing out on her childhood, and only seeing Meadow during holidays took its toll on him. He once said of the situation:
"My heart was desperate for so many years with the situation with my daughter. She's living in Hawaii and she's there and I'm running here."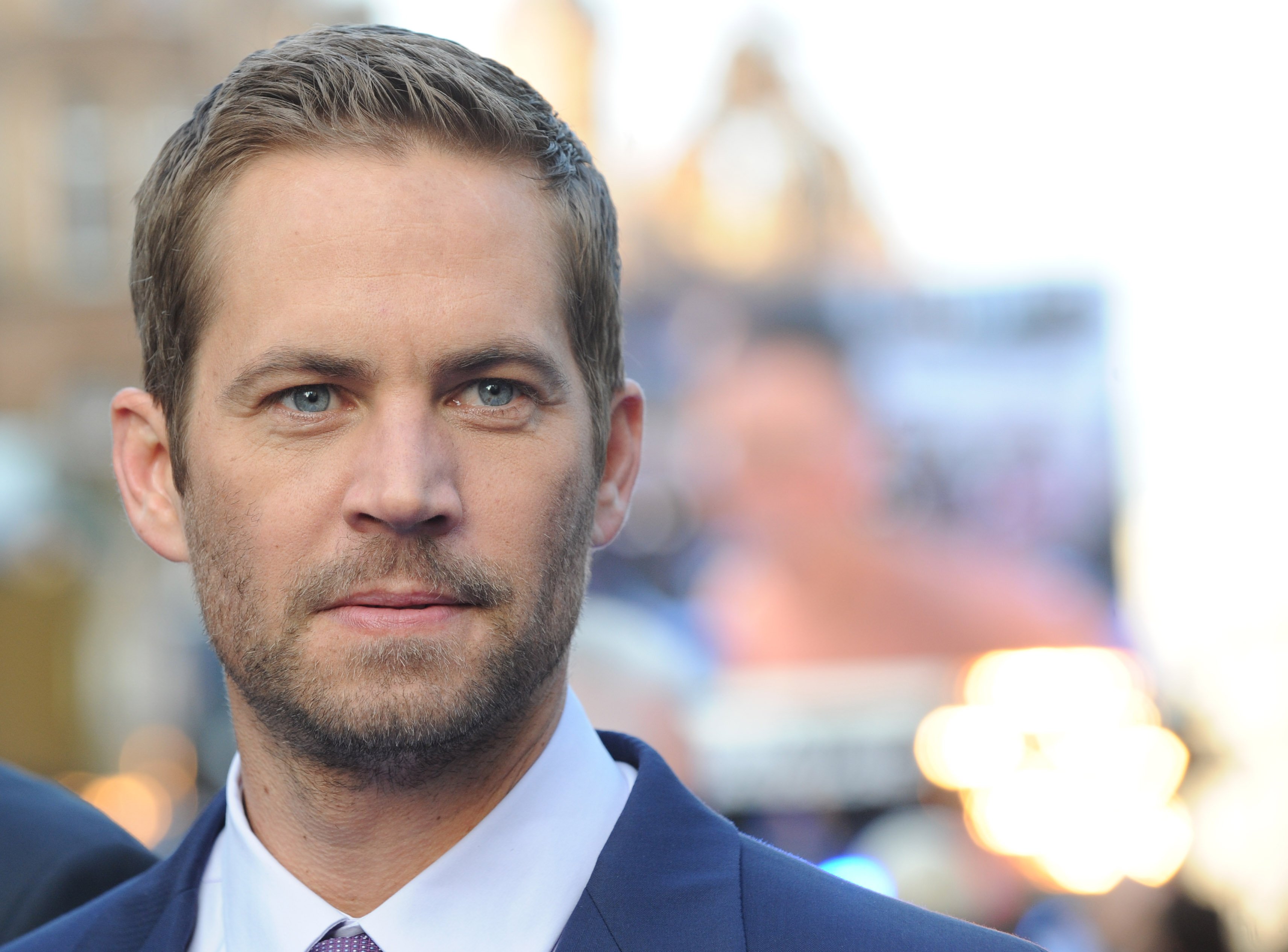 Paul Walker at the "Fast & Furious 6" World Premiere at The Empire, 2013, London, England. | Photo: Getty Images
The action star's daughter lived with her mother until 2011, when she was 12 years old. She then relocated to California to be with her father, who had only been a holiday dad until that point.
Walker, most known for his role as Brian O'Conner in "The Fast and The Furious" franchise, was ecstatic to have his daughter with him and thought he was making up for the lost time.
He tried his best to scale down his workload, but Walker once explained that his supportive daughter would encourage him to take on different movie roles.
Walker would get annoyed when movie executives would give him tempting scripts as there was a part of him who would think, "I'm not working, leave me alone." But Meadow encouraged him to take the roles as he once explained:
"[But] she's so funny. She sits me down and she's like 'When does it go? What months? I like to travel in the summertime anyway.'"
Of course, having a young daughter came with its challenges. A big challenge for Walker was trying to create a life and work balance. His brothers, Cody and Caleb, have spoken about the conflict he dealt with.
Cody once told E! News that Walker had just signed a three-movie deal. Nevertheless, Walker was excited to be living with his daughter, so tired to pull out, but it was too late.
Walker's brother told the outlet that he would always say that Meadow only had five more years until she would graduate high school. Therefore realizing what little time left he had with his daughter.
The actor, who had a busy year filming the seventh "Fast & The Furious" movie, tried to make it work. Although, he ultimately made his decision on his and his daughter's future on the day he passed away.
On the morning of Walker's death on November 3, 2013, he phoned his mother to ask her if she would quit her job as a nurse and become his daughter's full-time legal guardian.
According to TMZ, three months before that conversation, Walker had been overwhelmed with his work schedule and trying to juggle his parental responsibilities.
Furthermore, in August, Meadow moved in with her grandmother, who was working full-time. Walker had hired nannies to take care of Meadow when Cheryl was at work, but none of them worked out.
Consequently, on the day of his accident, Walker called his mother and asked her to retire and be a stay-at-guardian for Meadow. It was as if he knew their life was going to change drastically.
TMZ reported in early 2014 that Cheryl had filed papers to become Meadow's legal guardian. Walker had never thought of Meadow's mother taking on the role because she had a drinking problem.
Furthermore, the "Hours" actor told his brother, Caleb, that he had plans to retire and wanted Meadow to live with him full time. Caleb explained what Walker had told him the day he died:
"He called me right after [and said] Meadow's living with me now. I want to retire... I want to be full time for Meadow. I want her to go to the same high school you went to.' "
Unfortunately, Walker's plans to retire and raise his daughter while attending high school would not happen. He passed away shortly after telling his family his plans.
Walker passed away at 40 years old. He was involved in a car crash with his friend, Roger Rodas, driving a Porsche Carrera GT. Rodas also passed away during the collision.
The two friends were driving home from an event for Walker's charity, Reach Out Worldwide, for victims of Typhoon Haiyan when the vehicle crashed into a cement lamp post and a tree.
Walker's family, friends, and beloved fans were devastated to hear of his death. Shortly after his passing, his father spoke to Extra TV about how Meadow was coping with the loss:
"We just did a lot of hugging... She's just really broken up, really hard. Paul was so close to her. He wanted to go a hiatus... He said, 'I've got to spend time with Meadow.'"
Two years after his death, Meadow filed a lawsuit against Porsche. It claimed that the car's lack of safety features and the 605-horsepower engine prevented Walker from surviving the accident.
According to the lawsuit, Walker was alive for a full minute and 20 seconds before the car burst into flames. It claimed that the seat belt design trapped Walker in the car.
Meadow's lawyer, Jeff Milam, told ABC News that the Porsche Carrera GT was dangerous and did not belong on the street. Milam explained to the news outlet at the time:
"The bottom line is that the Porsche Carrera GT is a dangerous car. It doesn't belong on the street. And we shouldn't be without Paul Walker or his friend, Roger Rodas."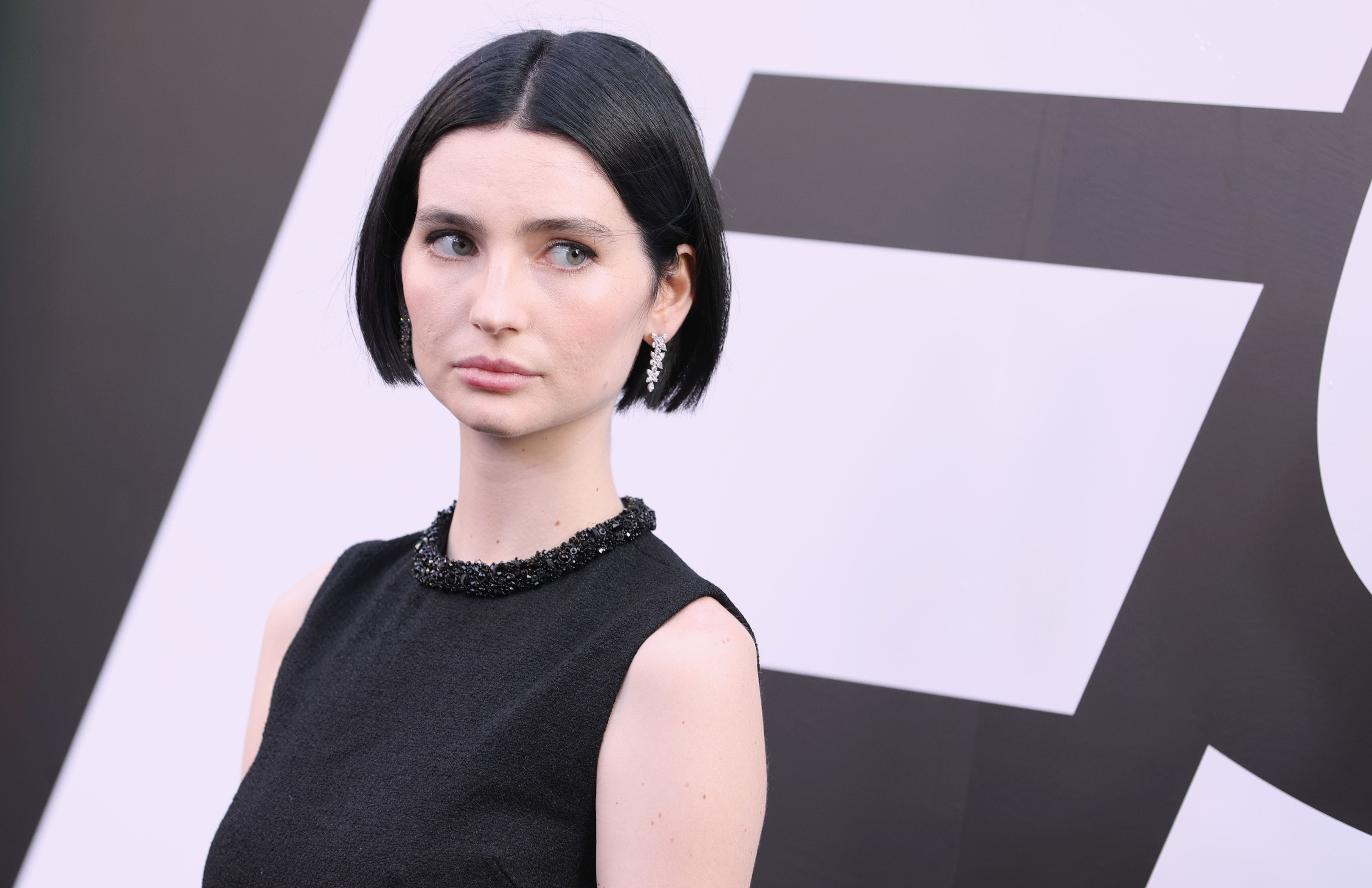 Meadow Walker pictured at the Universal Pictures "F9" World Premiere, 2021, Los Angeles, California. | Photo: Getty Images
Two months after Meadow filed the lawsuit, Porsche stated that the actor knew and "voluntarily assumed" all the risks and dangers of driving the 2005 Carrera GT.
In 2017, ABC News reported that Meadow had settled with the car company. However, the details and terms of the agreement were confidential.
Meadow has kept her father's memory alive on social media. In the past few years, she had shared tributes to her father, including his birthday and other milestone dates.
Furthermore, in 2019, she announced she was building a new classroom block for less privileged children with Pencils of Promise. Meadow shared the news on Instagram and dedicated it to her father.
Please fill in your e-mail so we can share with you our top stories!