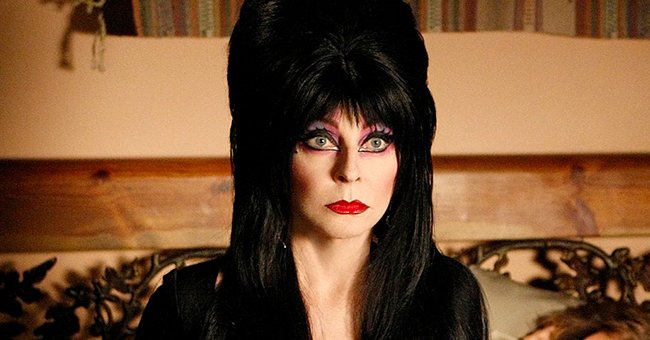 Getty Images
Cassandra Peterson Was Married for 22 Years before Her Romance with a Woman - Meet Her Ex Mark
A few days after her 70th birthday, Cassandra Peterson, the star actress of the film "Elvira, Mistress of the Dark," published her memoir titled "Yours Cruelly, Elvira: Memoirs Of The Mistress Of The Dark."
In her memoir, the actress, writer, and singer took the opportunity to come out. She explained that she had been in a relationship with her current partner, Teresa "T" Wierson, for 19 years.
Before her new relationship, the mother of one was married to her ex-husband, Mark Pierson, for 22 years. Everyone thought their relationship would last forever.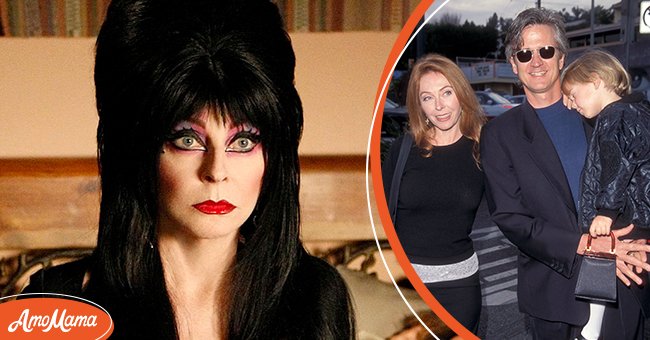 Cassandra Peterson on the set of "Medium" season 6 (left), Cassandra Peterson, Mark Pierson, and daughter Sadie at the Party for Ingrid Newkirk's New Book "You Can Save the Animals" on April 27, 1999, in West Hollywood (right) | Photo: Getty Images
ABOUT CASSANDRA PETERSON
Born September 17, 1951, Cassandra Peterson didn't have life on a bed of roses. At five, she was scalded by boiling water and has undergone over 15 skin grafting operations to repair the scar tissue.
After convincing her parents to sign a contract, Peterson started her career at "Vive Les Girls." At 17, Peterson became the youngest showgirl in Las Vegas.
From being a showgirl, she went to Europe after taking advice from Elvis Presley. She believes that the advice changed her life as she would now have been the oldest showgirl in Hollywood.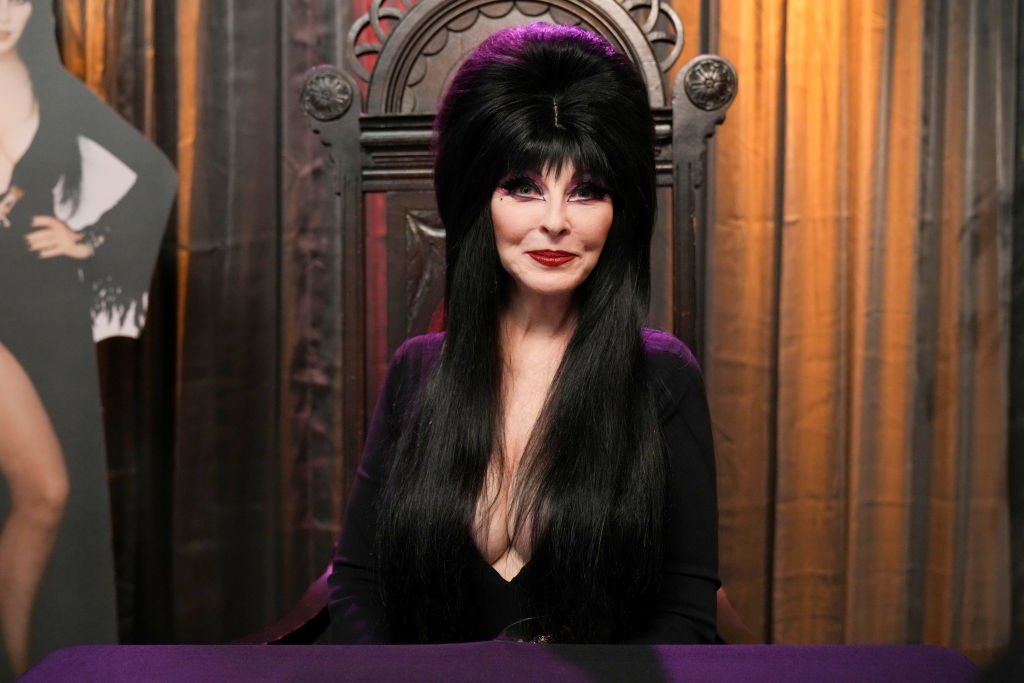 Cassandra Peterson on the set of ABC's "The Goldbergs" in September 2021 | Photo: Getty Images
She pursued a career in singing and acting in several Italian films and performed as the lead singer of an Italian rock band throughout Europe.
On moving back to the United States, she starred in her musical-comedy show, "Mama's Boys." She toured the country before settling in Hollywood with the comedy group 'The Groundlings.'
KHJ-TV later hired the star to host a Movie Macabre series in 1981 to revive the "The Vampira Show." She created a new character, 'Elvira,' and the show became an overnight sensation.
She has also made numerous appearances in various TV shows and movies like "Elvira." Cassandra co-wrote, produced, and starred in a movie called "Elvira, Mistress of the Dark" in 1988.
In 1997, Femme Fatales magazine ranked her number one Sci-Fi's Sexiest B-Queens. That same year, when she shot the movie "Superstition," she became the first woman to do a music video in 3D.
In 1989, 1996, and 2002, she licensed the name and likeness of Elvira to companies for their Elvira-inspired pinball games and video slot machines.
Peterson remained a popular character throughout the '90s and 2000s. In 2007, she hosted her reality TV show, "The Search for the Next Elvira."
She also won the Spirit of Silver Lake Award in 2001. In 2011, she received the Rondo Hatton Classic Horror Awards.
PETERSON'S CURRENT RELATIONSHIP
Peterson was already a queer icon even before coming out. Since taking on the role of Elvira, she has been one of the actresses who have enormously influenced fashion, pop culture, and many drag queens in previous decades.
However, Peterson had never considered herself queer. So when she fell in love with a woman at 50, she was confused and unsure what was happening.
For her, she said she just fell in love with that one person, and that person happened to be female. Love happened, and they opened up their hearts to it.
Peterson also revealed that people have said she's bisexual and agreed to be called that even though she didn't know she was bisexual until she turned 50.
Peterson met Wierson at the gym. She mistook Wierson for a man and became attracted to her; however, upon learning she was a woman, the two of them became platonic friends.
However, in 2002, shortly after Peterson split from her husband, their relationship evolved into a romantic one. Their friendship helped Peterson get through her divorce in 2003.
The evolution of their relationship happened when Peterson decided to kiss Wierson on the lips after a night at the movies. Even though she didn't understand why she felt that way, she did it.
Wierson is a former bodybuilder, track runner, and cyclist, and Peterson described her as an incredibly gentle person, despite her harsh exterior.
Peterson didn't want to reveal her relationship status to protect the Elvira brand and keep her career alive. She decided this because Elvira has always had a soft spot for men, and men have a soft spot for her.
Peterson was worried that if she announced that she was no longer leading the "normal life," her fans would feel she was lying, call her a hypocrite, and abandon her.
Even though she knew there would be disappointments, she felt that this was the best time to be open and honest about what was going on in her life at her age.
Faced with this big public revelation, although her family and friends were already aware, Peterson received a torrent of congratulations and encouragement from her fans and the LGBTI + community.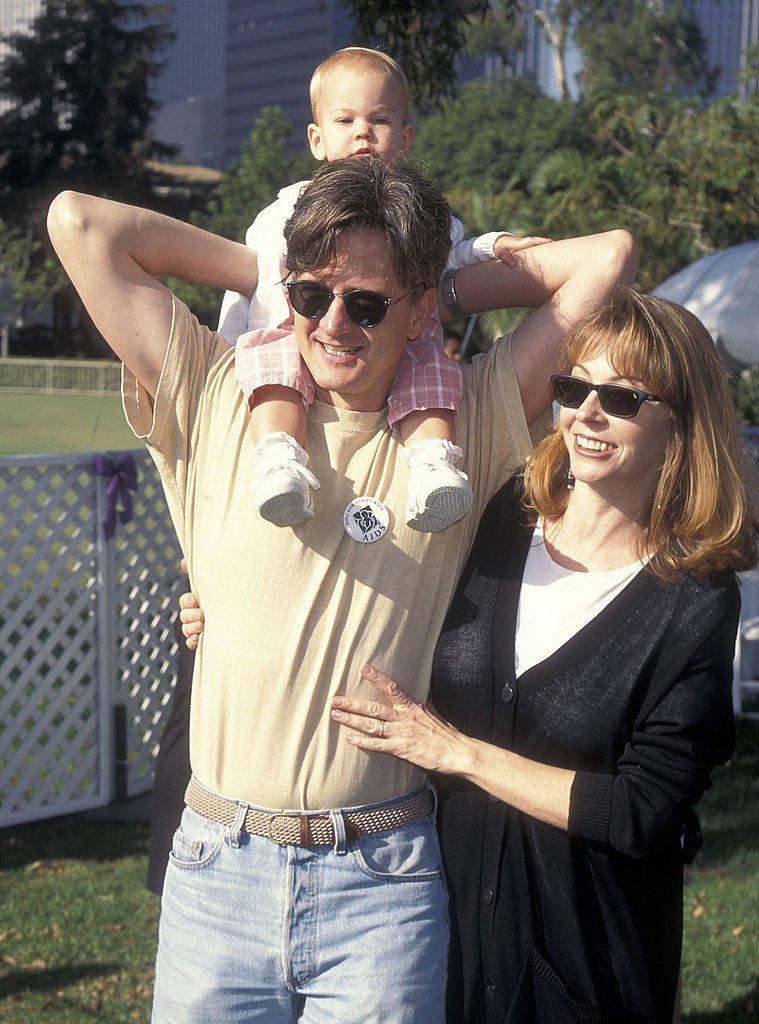 Cassandra Peterson, Mark Pierson, and daughter Sadie at the Caring for Babies with AIDS' Fifth Annual Stroll-A-Thon on November 12, 1995, in Beverly Hills | Photo: Getty Images
PETERSON AND HER EX-HUSBAND
Peterson has always been known to keep her private life private. She never wanted to mix up her Elvira character with her personal life.
Her private nature meant knowing so little of what went on when Peterson took off the Elvira mask. Her secrecy was how she was able to keep her marriage to her ex-husband very private.
Pierson and Peterson were working together on the "Elvira" movies before they got married in 1981. Shortly after their marriage, he became her manager.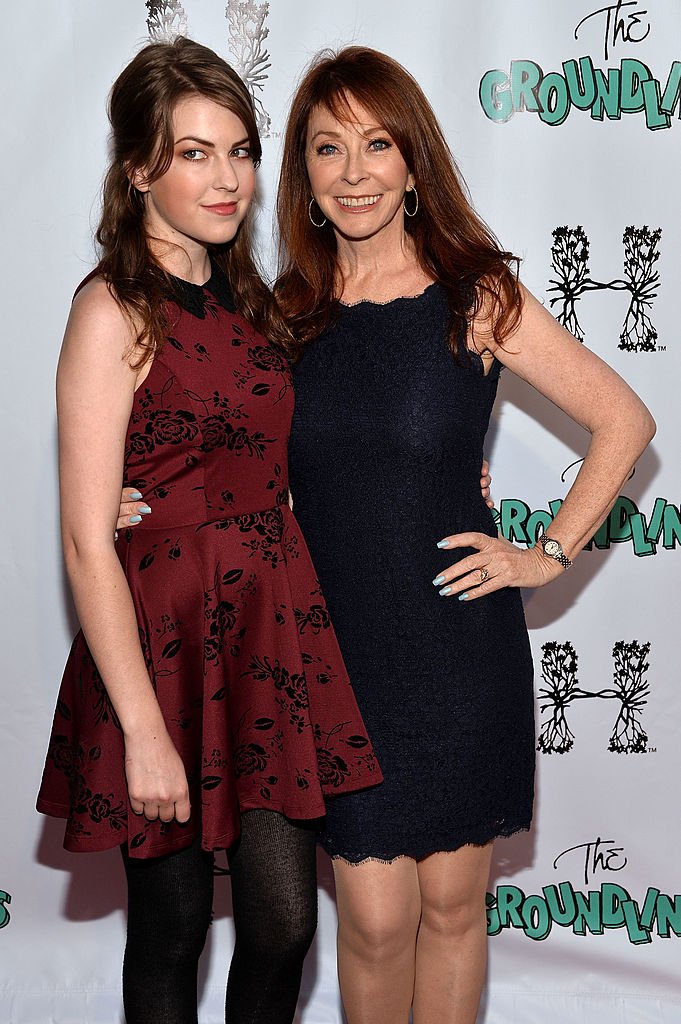 Cassandra Peterson and daughter Sadie Pierson at The Groundlings Theatre 40th Anniversary Gala on June 1, 2014, in West Hollywood | Photo: Getty Images
On October 12, 1994, the couple welcomed their daughter, Sadie. She was their only child before they divorced in 2003. Pierson is a singer, producer, and manager, and naturally, their daughter also picked up an interest in music.
Besides his other talents, Pierson is also an actor. His one acting credit is from his role as a butler alongside his ex-wife in "Elvira's Haunted Hills."
The multi-talented ex-husband, who also worked with Peterson on numerous "Elvira" shows, is credited for writing "Elvira's Theme" featured on the 1988 "Elvira: Mistress of the Dark" soundtrack.
While they were married, she never spilled the beans on her family life as she felt that no one wanted to hear about the chores she did at home.
With that knowledge, she was able to keep her private life as undercover as she could. Unfortunately, their relationship didn't last as long as fans would have wanted it to.
Please fill in your e-mail so we can share with you our top stories!