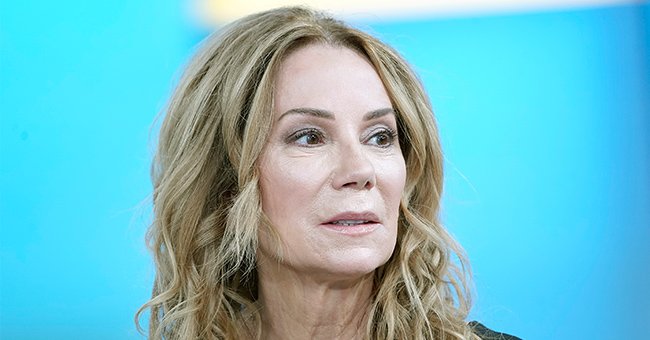 Getty Images
Instead of 'Candles and Romance' Kathie Lee Gifford Sobbed Her Eyes Out on Her Wedding Night
TV personality Kathie Lee Gifford is known for her bubbly and upbeat personality. However, many might not know that her past is riddled with personal tragedy.
"Live with Regis and Kathie Lee" host, Kathie Lee Gifford, was beloved by fans for her happy, upbeat, and energetic personality as well as her love for her late husband, Frank Gifford, and her children, Cody and Cassidy.
However, before her marriage to Frank, Gifford endured a six-year relationship that lacked romance and lust to her first husband, Paul Johnson, while the couple lived an "illusion."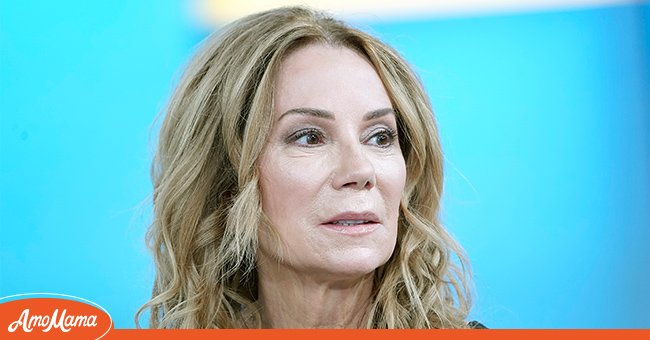 Kathie Lee Gifford pictured at "Fox & Friends" at Fox News Channel Studios, 2019, New York. | Photo: Getty Images
Gifford met Johnson shortly after she moved to Los Angeles, and he was the leader of her Bible study group. At the time, Johnson was a 29-year-old, blue-eyed, and golden-haired gospel composer.
After what People described as a "tortuous courtship," Johnson and Gifford tied the knot. Gifford wrote in her memoir, "I Can't Believe I Said That!" that he was "the ultimate Christan catch," however she found out how wrong she was on their wedding night.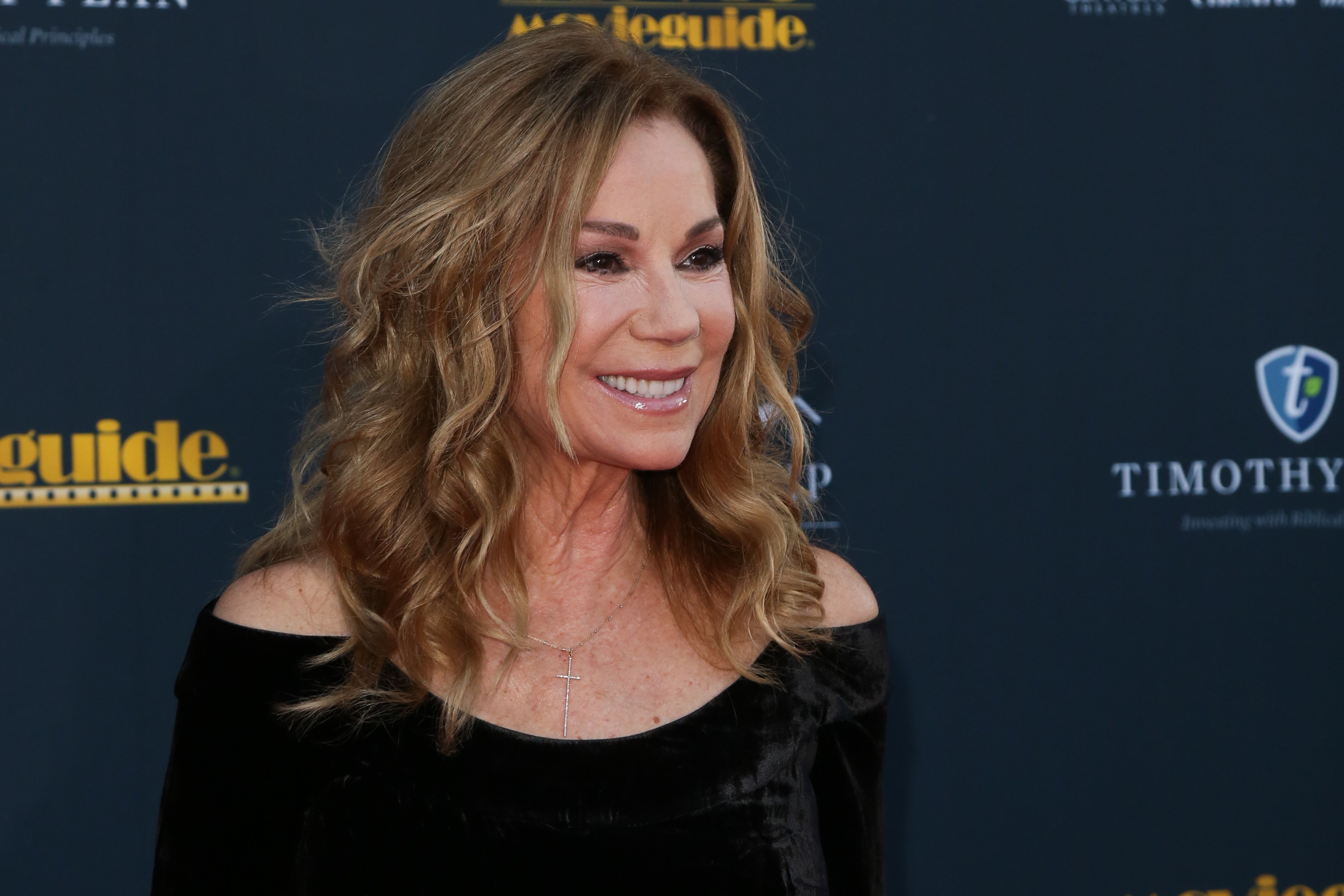 Kathie Lee Gifford at the 28th Annual Movie guide Awards Gala at Avalon Theater, 2020, Los Angeles, California. | Photo: Getty Images
Johnson and Gifford both chose to save their virginity for the person they married. So when it came time to consummate their marriage, Gifford was looking forward to the moment as she wrote:
"It was, like, YABBA-DABBA-DOO! I lost every inhibition I'd ever had. It was time for candles and romance, time to boogie and swing from the chandeliers."
But when it came time to be together, the newlyweds could not "get relaxed with each other." So instead of having a night getting intimate with her husband, Gifford found herself crying.
Unfortunately, despite trying everything, including counseling sessions with therapists and pastors, the couple never settled in a comfortable sexual relationship. Gifford described it as "not passionate" but "polite."
The TV personality shared insight in one of her and Johnson's counseling sessions, which she described as a "disaster" as the counselor believed it was Gifford who was the problem.
The counselor wanted Gifford to give up her career and support Johnson's ambitions while keeping the home clean and organized. As for Johnson, he disagreed too as Gifford recalled:
"Paul immediately responded, 'No way! I don't want her waiting around at home for me. I want her to work.' "
Gifford acknowledged that the marriage was disappointing for herself and Johnson because it was devastating to want to love and be loved and not have it work out.
However, their professional life as a couple was far more successful as they became a "hot couple in gospel music circles," even though Gifford had begun sleeping in the guest room.
During the late 70s, Gifford threw herself into her career. She featured on the syndicated music quiz show, "Name That Tune," and opened in Vegas for stars like Bill Cosby and Bob Hope.
Her career became the only place she found joy as she could "escape the despair of [her] marriage" and focus on her work. She was grateful to have something to distract her from her personal life.
In 1981, after Gifford came home, she found Johnson had moved out. Although their relationship was struggling, the divorce felt like a blindside as they had never discussed it.
At first, Gifford thought they had been robbed as their house looked ransacked. However, she found a note from the kitchen from Johnson that read, "Maybe now you'll know that I mean it."
Gifford admitted that she did not understand what he meant in the short note and explained that she was not prepared for the shock of having her husband leave her.
Ultimately, she realized that getting divorced was the best thing that could have happened to her as it opened her up to a fantastic career opportunity and finding the real love of her life.
Shortly after her separation from Johnson, "Good Morning America" hired Gifford to do some field pieces. So she moved to Manhattan and started working on the show, occasionally filling in for Joan Lunden.
At "Good Morning America," she would meet her second husband, former NFL player and commentator, Frank Gifford. He was 23 years her senior and still married to his second wife.
For years, Frank and Gifford's relationship was platonic. Gifford dated a few men, including banker Stan Pottinger, while Frank was married to his wife.
But their time working together allowed them to create a strong friendship. Frank became a great emotional support for Gifford as she admitted she would cry on his shoulder each time she broke up with Pottinger.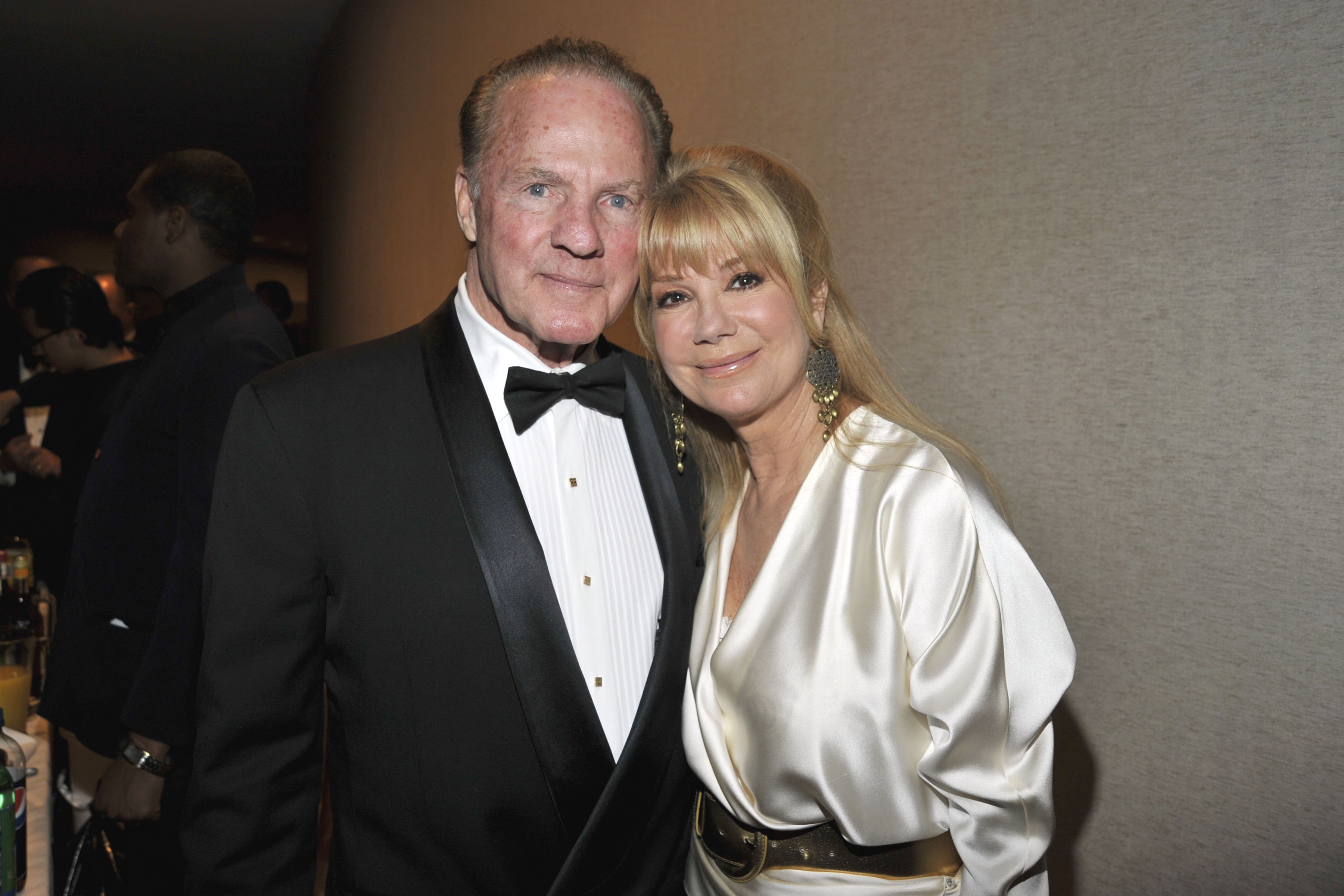 Frank Gifford and Kathie Lee Gifford at the Literacy Partners Evening of Readings Gala at David H. Koch Theater, 2010, New York City. | Photo: Getty Images
After Frank's acrimonious divorce from his wife, he and Gifford became an item. They were married in 1989 in Bridgehampton, New York, as Gifford realized:
"I don't ever want to go through one day of my life with this man not in it."
The couple welcomed Cody in 1990 and Cassidy in 1993. However, in between the births, Gifford spoke candidly about the miscarriage she had experienced in 1992.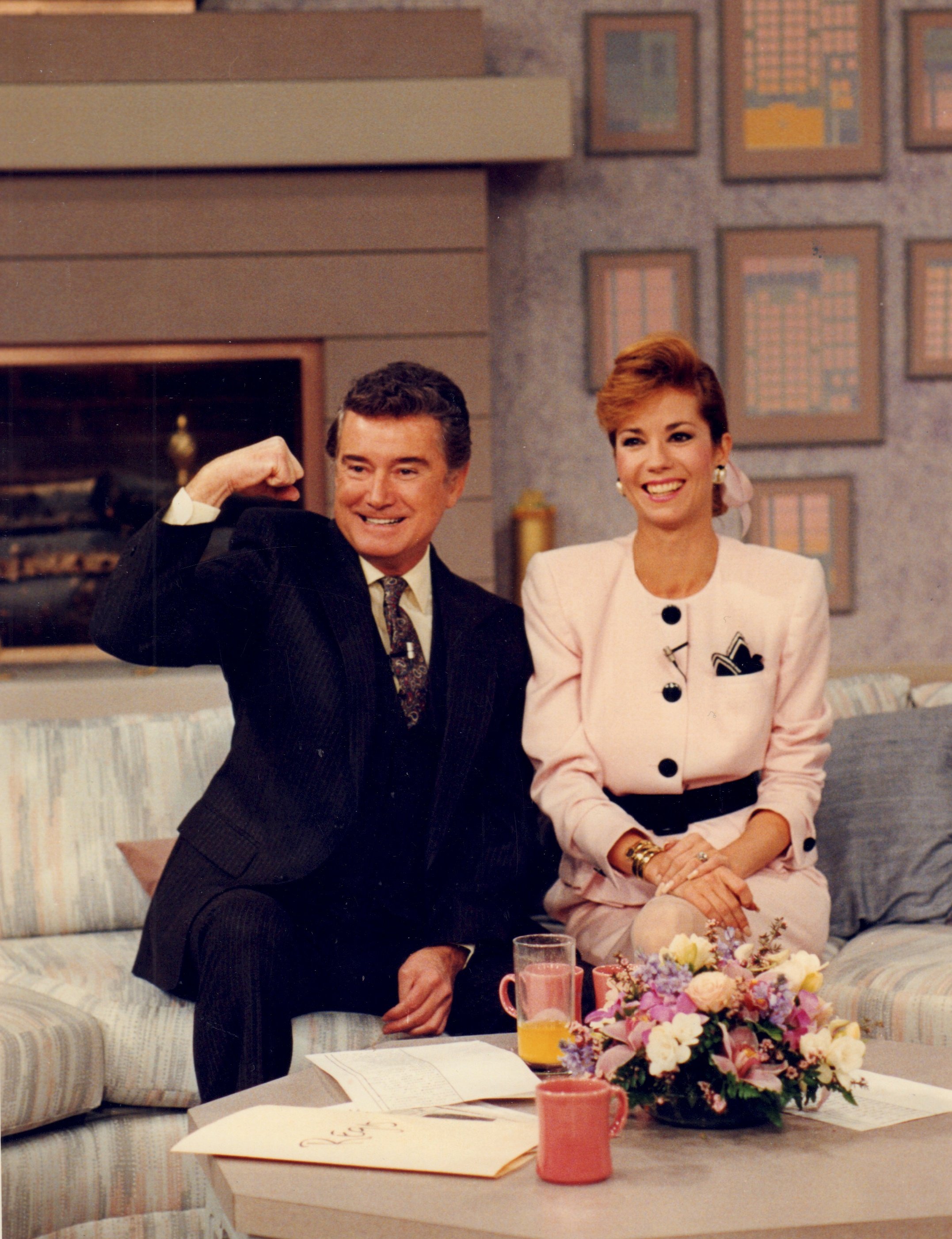 Regis Philbin and Kathie Lee Gifford on the set of "Live with Regis and Kathie Lee" in1988, New York City. | Photo: Getty Images
During an episode of her show with Regis Philbin, Gifford shared the heartbreaking news that she had lost her pregnancy and shared that the couple had not lost hope in having a second baby together.
Gifford and Frank were married for almost 30 years when he passed away in 2015. He was survived by Gifford, their two children, Cassidy and Cody, and his three other children, Denise, Kyle, and Jeff.
The "A Godwink Christmas" actress has seemed to slowly move on from the loss of her husband as she appeared to be dating someone new.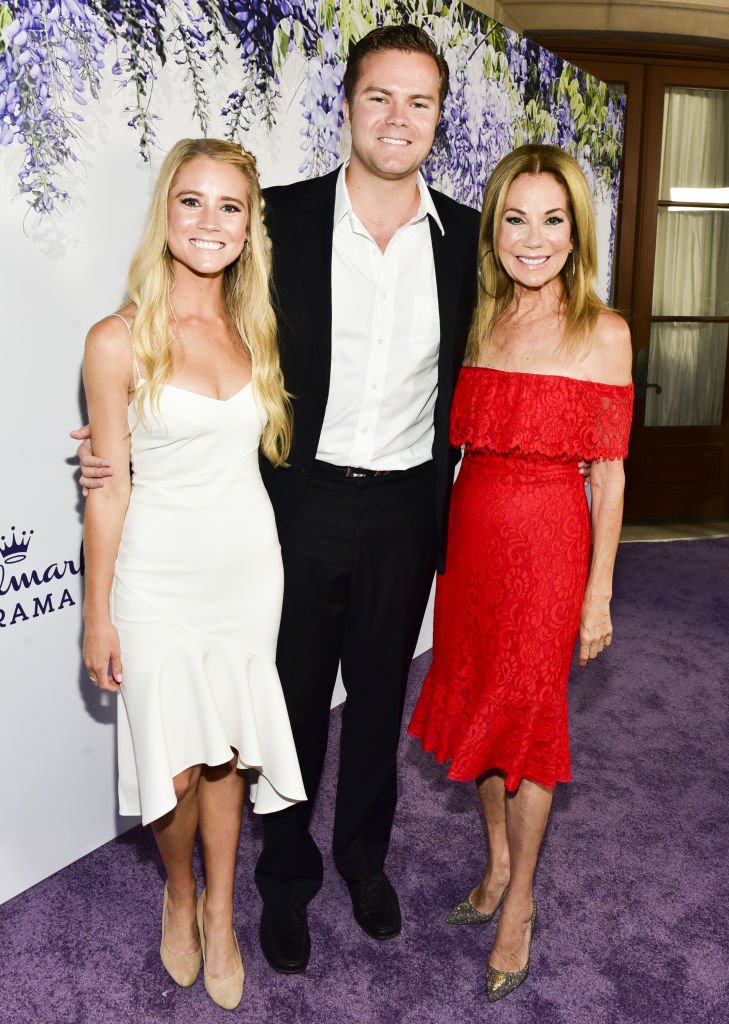 Cassidy Gifford, Cody Gifford, and Kathie Lee Gifford attend the 2018 Hallmark Channel Summer TCA, Beverly Hills, California. | Photo: Getty Images
In April, Gifford revealed on "Today" that she was in a "special" relationship with someone. She described it as fun and healthy. She explained she was happy and did not want to mess it up.
Before finding her mystery man, Gifford admitted in 2019; it was surreal to date again after her long marriage with Frank as the world had changed so much.
It seems Gifford has not shared the identity of her new man. However, she does share updates on her personal and professional life with her Instagram followers, including earlier this year when she received a star of The Hollywood Walk of Fame.
Please fill in your e-mail so we can share with you our top stories!