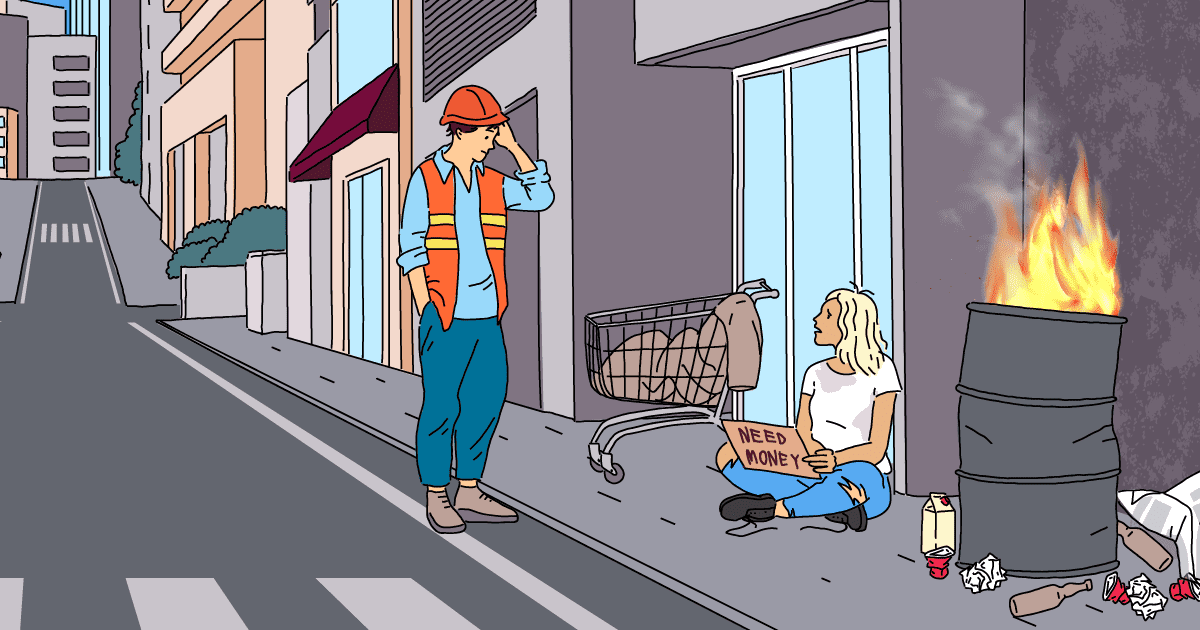 Amomama
Young Man Finds Out Ex Who Called Him 'Useless' Is Now Poor and Homeless
A year after he broke up with his girlfriend, a man met his ex on the streets while going home from work. To his surprise, his ex-girlfriend wasn't in a good state. She revealed how her life took an unexpected turn after their breakup.
The man posted that he had dated his girlfriend for almost two years. Before their relationship ended, they had moved into an apartment that the man's parents had bought for him.
Things took an unexpected turn for the couple after they moved into the new apartment. The man confessed he was going through a difficult phase at that time.
Source: Amomama
A 24-year-old Reddit user named girlfriendhomeless took it to Reddit after bumping into his ex-girlfriend in the street while walking home from work. He explained:
"It was a bit late in the evening, I was coming home later than usual, and I saw her."
The man was shocked to see his ex-girlfriend in the street because of her physical appearance. It looked like she had no place to live since she was dressed untidily and had a sleeping bag and a bag of clothes sitting next to her.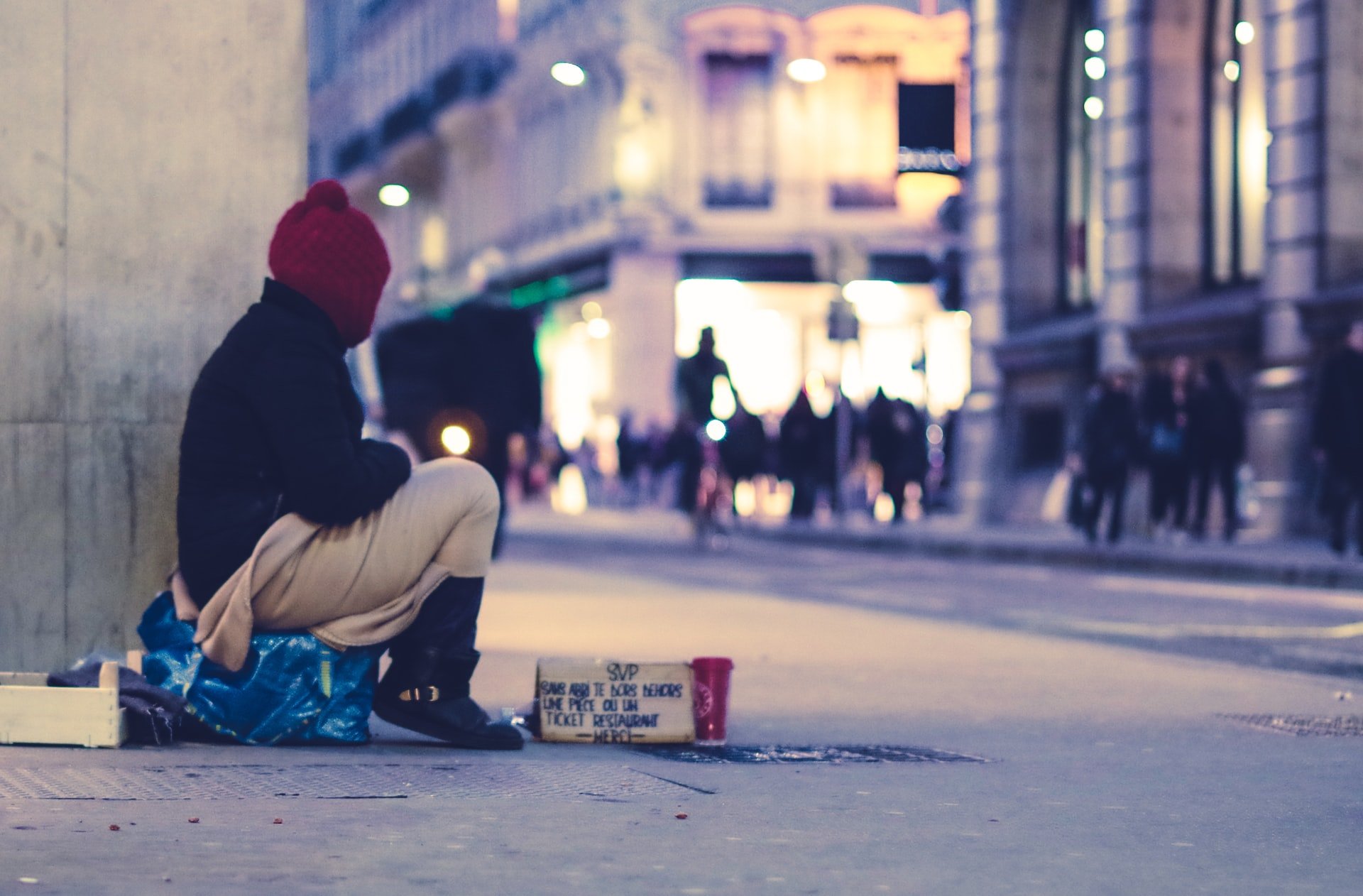 She was homeless | Source: Unsplash
OP (Original Poster) revealed that he was going through a challenging phase in his life when they broke up. He felt unmotivated and wasn't able to find a job back then.
OP talked to his ex in the street for almost two hours until she asked an unexpected question
His girlfriend left him because she thought he would never be able to find a job. They used to fight every other day, which affected their relationship tremendously. One fine day, the girl packed her bags, moved out of OP's house, and never looked back.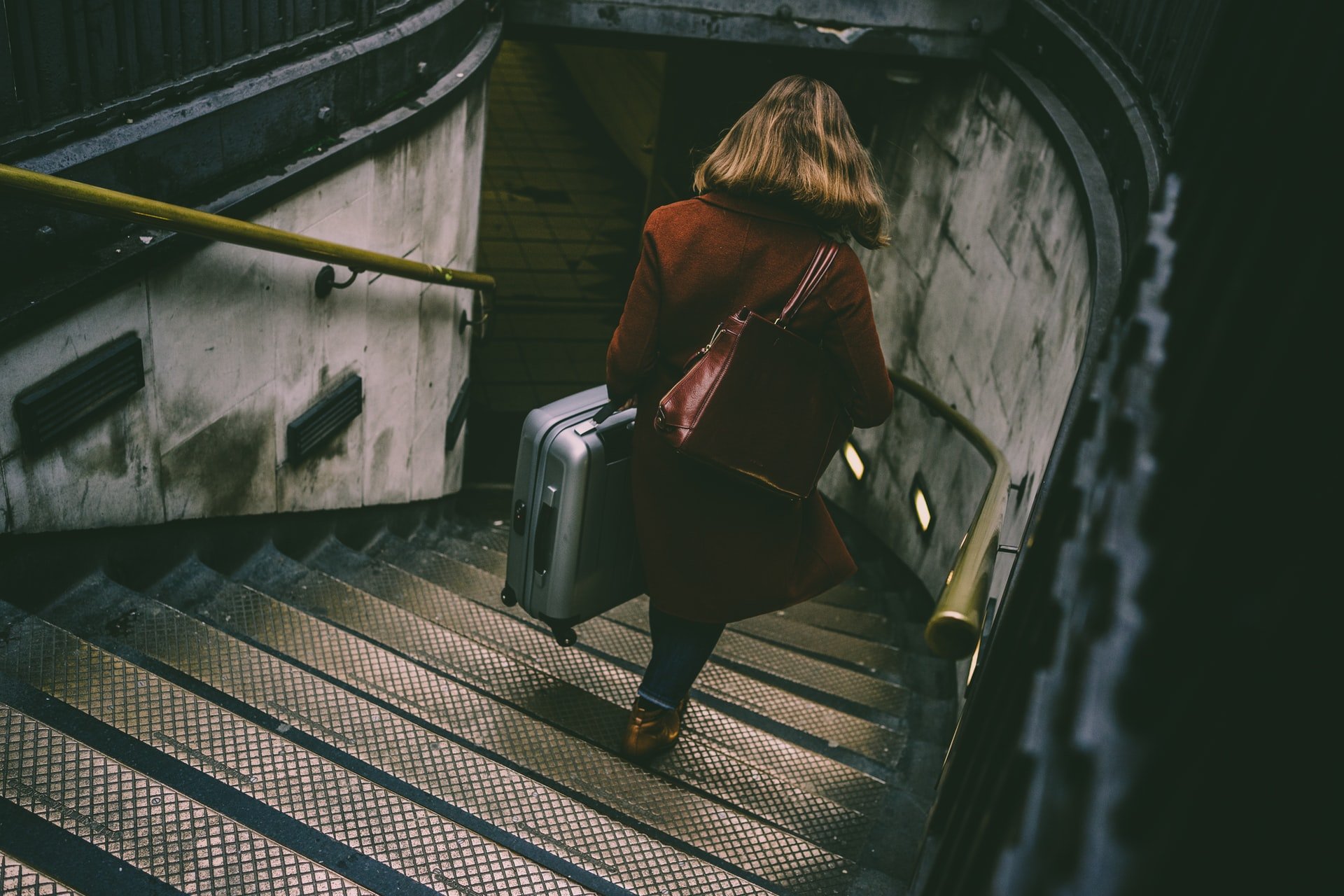 She left his house | Source: Unsplash
After a year, when OP met his ex in the streets, he was much better financially than the last time they met. However, he was surprised to see his ex smiling while standing like a homeless person. He explained:
"She seemed pretty happy, which was odd considering the foul conditions under which we broke up."
OP had a long conversation with his ex. When he asked her what she was doing here, she explained how her life became a mess after leaving his house. She moved into a friend's place but later left because her friend had become violent.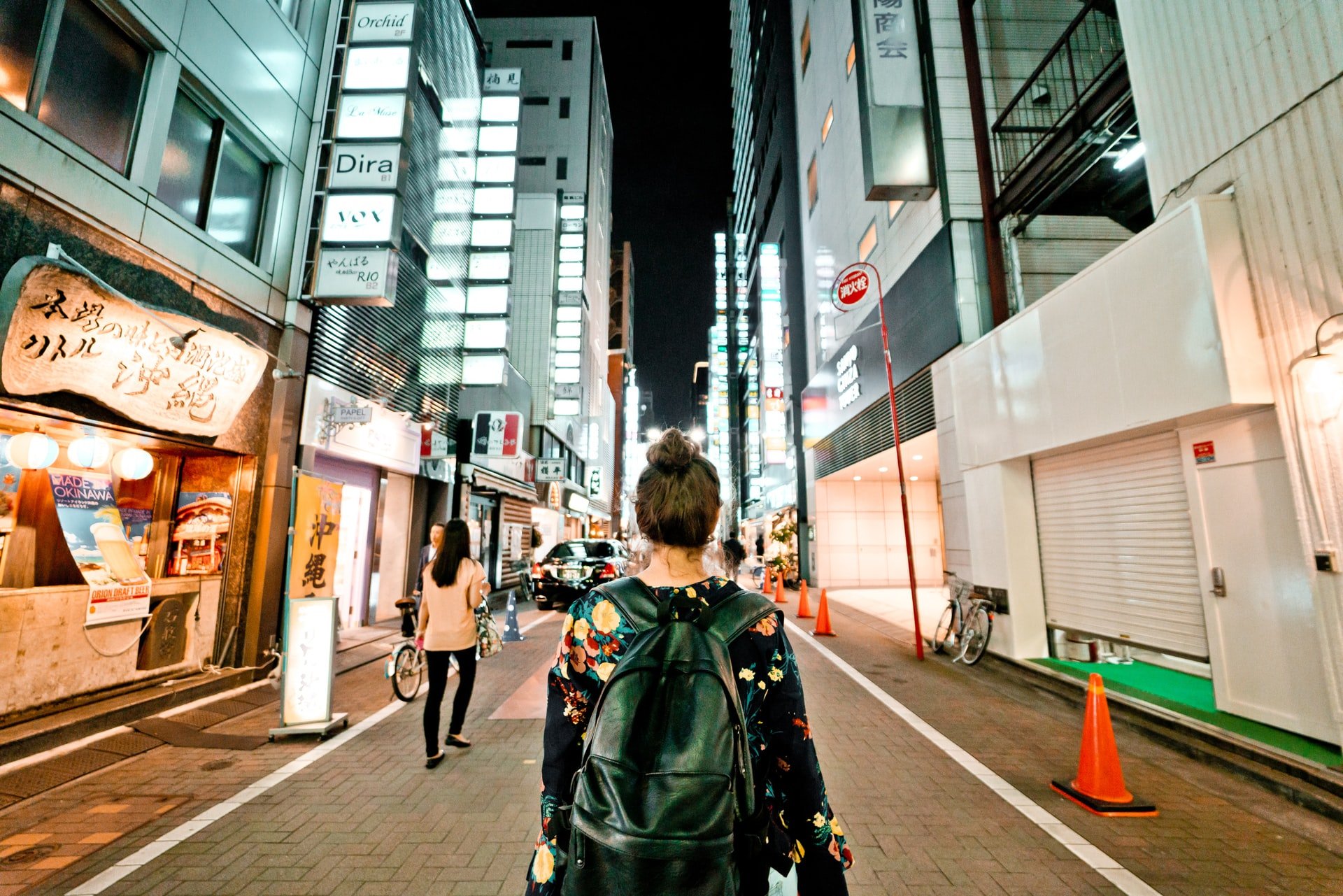 She left her friend's house | Source: Unsplash
After leaving her friend's house, OP's ex moved into another friend's house and did the same until no one allowed her to stay with them. Meanwhile, she also lost her job, and her financial condition worsened. OP explained:
"She seemed physically really unwell, but she was keeping a smile about her and a positive spirit which was really reassuring."
OP talked to his ex in the street for almost two hours until she asked an unexpected question. He didn't know how to respond to her question.
OP's ex was smiling | Source: Unsplash
The girl asked OP if she could move in with him until she could find a place to live. She confessed it wasn't easy to live in the streets, especially in the winter season. OP instantly felt terrible for her, but he knew he couldn't let her live with him again. He explained:
"I made up some lie about having people with me at the time and I just couldn't make the space, and she accepted it, but I felt really guilt about it."
OP felt terrible for his ex-girlfriend, but he also didn't want to burden himself with the responsibility of taking care of her. He felt confused after talking to her, so he posted his story online to ask other users for advice.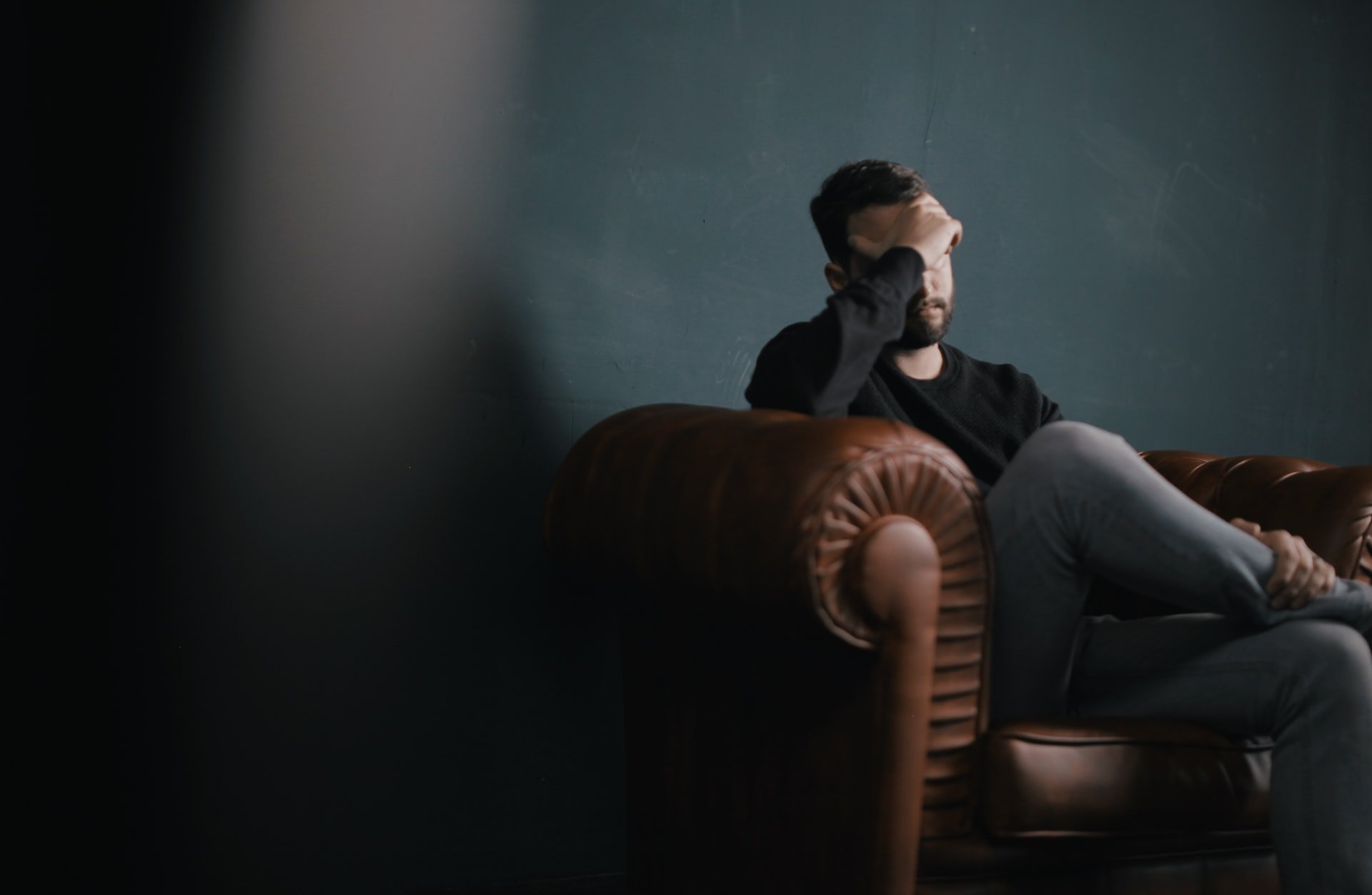 OP felt guilty | SourcE: Unsplash
GaryJohnsonFromIowa shared his views under OP's post. He believes that OP should think about the good times he spent with his ex and then decide if he should help her get back on her feet.
He asked OP to let her live in his house, take a hot shower, and eat a good meal, so she feels motivated to look for a job and start working on herself. He emphasized that OP could make her life better, and doing so would make him feel better.
He added that most people want to see their ex's lives destroyed, but OP didn't feel the same, which is a good sign. In the end, the user said that OP wasn't responsible for what happened to his ex, so he doesn't need to stress about it.
Most users suggested the OP should help his ex in some way or the other. If you enjoyed reading this article, you might like this one about a Mcdonald's employee who was suspicious of a man approaching a little girl.
Please fill in your e-mail so we can share with you our top stories!