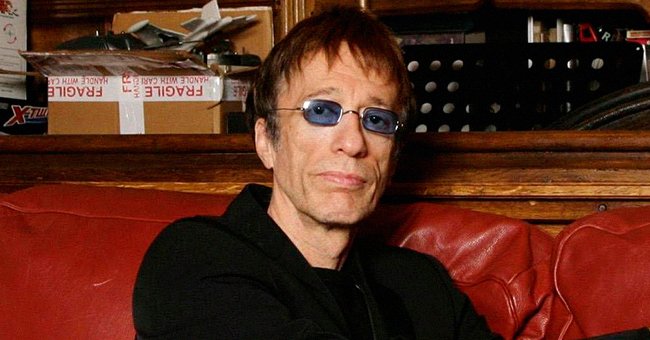 Getty Images
Bee Gee Robin Gibb's Last of 4 Children Got Nothing From His $35M Will & Was Absent at Funeral
Legendary British Singer Robin Gibb was a doting father who dearly wanted to be present in his kids' lives. Despite the drama in his love life, he wanted every loved one to be financially well off after his passing.
Robin Gibb left behind $35 million in his estate for his wife Dwina Gibb and kids Robin-John, Melissa, and Spencer, including former housekeeper Claire Yang. However, the same cannot be said about his love child Snow Gibb.
The Daily Mail revealed in July 2013 that the songwriter's daughter Snow was cut out of his inheritance altogether. Robin died in May 2012 at age 62 following a long battle with colon and liver cancer.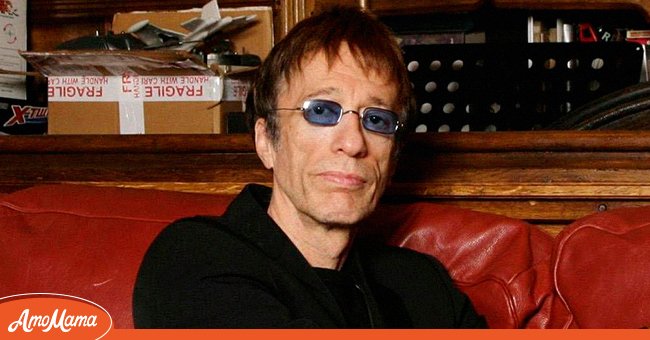 An undated image of Robin Gibb posing at his home in aid of The Outward Bound Trust in Oxford | Photo: Getty Images
THE INHERITANCE
When Robin died, Snow, whom he fathered with his former live-in housekeeper Yang then-33 in 2008, was only four years old. The revelation that Snow would not inherit anything was after an unconfirmed report claiming tension between Dwina and Yang.
Even though Robin and Dwina had an open relationship within their 35-year marriage, the author reportedly prevented Snow and her mother from attending Robin's funeral.
His wealth is valued at $35 million after-tax and includes all his UK assets but not his properties in America or assets he shared jointly with his widow.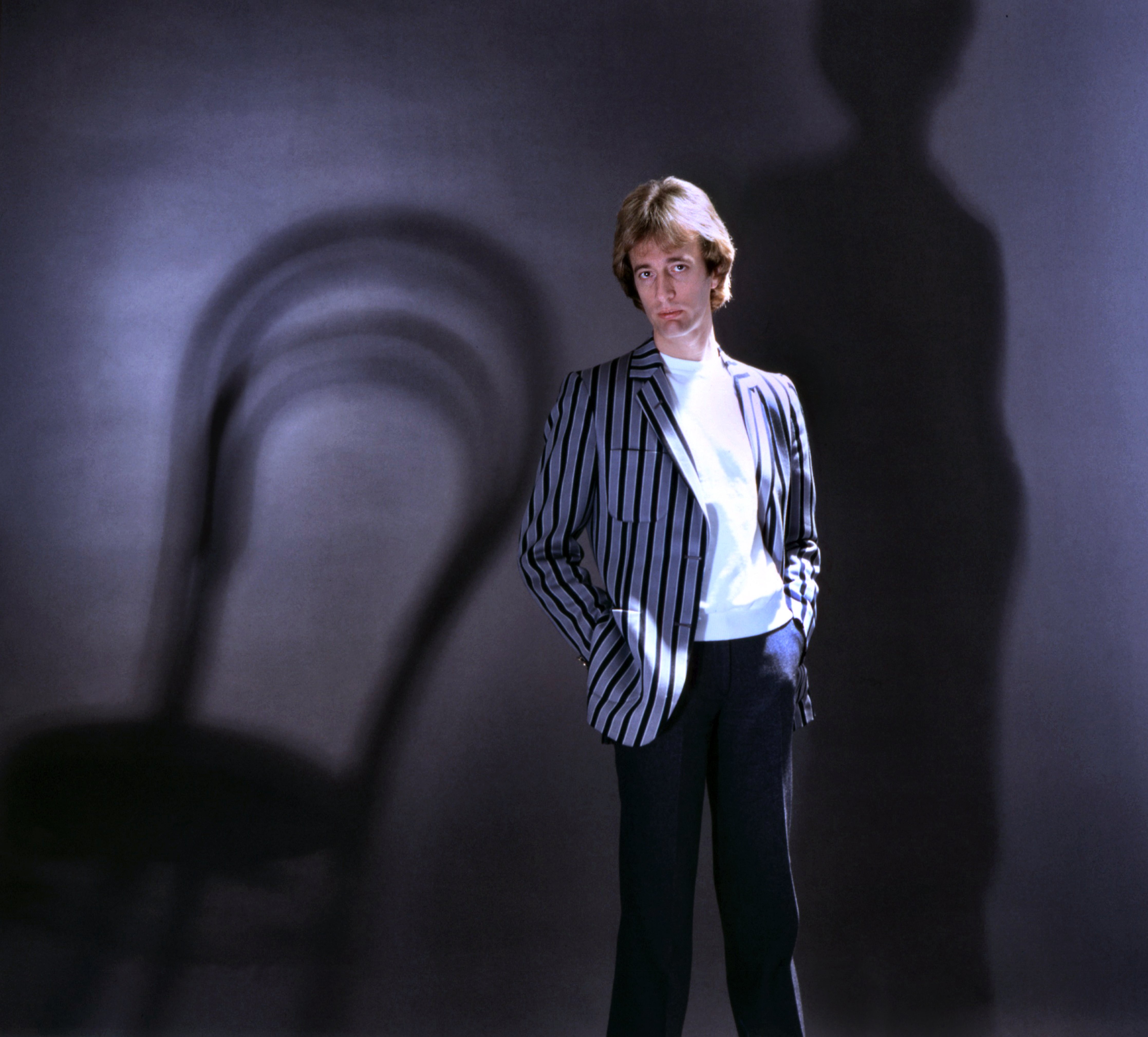 Pictured: Singer and record producer Robin Gibb of the Bee Gees in 1990 | Photo: Getty Images
The money is set up in a trust fund, and 68-year-old Dwina will receive all profits until she dies. She has also been granted all of her late husband's chattels and music rights to his share of the royalties from the Bee Gees' back catalog.
Meanwhile, her stepkids Melissa, 47, and Spencer, 49, were given $6.8 million instantly. The remainder of the fortune will be split between them and their sibling Robin-John upon Dwina's death.
Notably, Yang was allowed to keep the $1.15 million house Robin bought in Amersham, Buckinghamshire.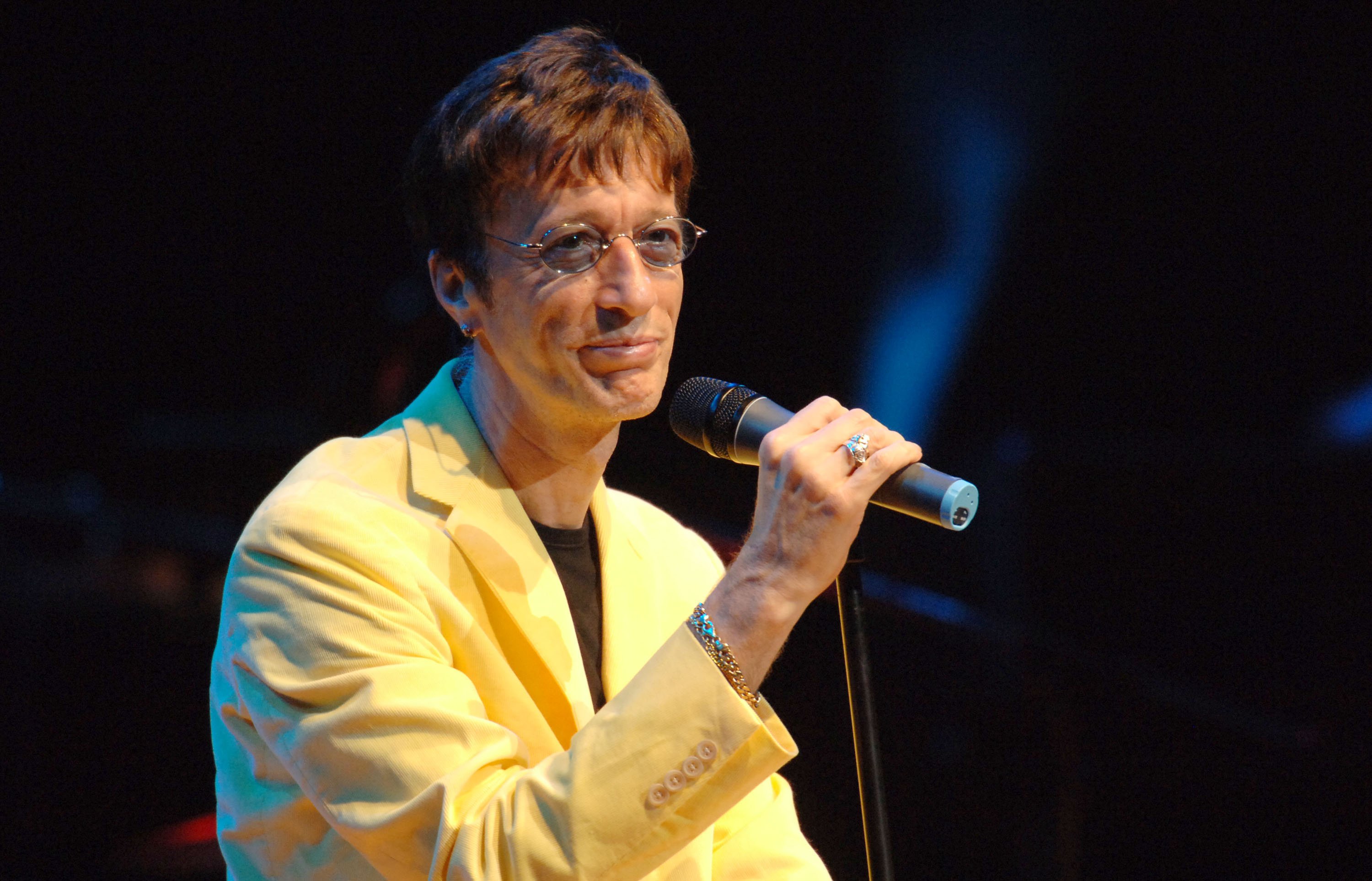 Robin Gibb plus band & orchestra in concert at the Tokyo International Forum in September 3, 2005 in Tokyo, Japan | Photo: Getty Images
The 15-page document was drawn up in August 2011, only nine months before Robin passed, and his chauffeur and personal assistant were his witnesses.
The document stated in the final paragraph that the record producer was making amendments to the will to provide financial support for Snow.
He requested his trustees to provide for her should he fail to do so before he died but did not make specific recommendations in the process. More so, there were speculations that he gave Yang $6.7 million before he died.
However, Yang refused to comment on the will or financial arrangements when the media approached her at the time. News of the former lovers' affair became public knowledge in early February 2009.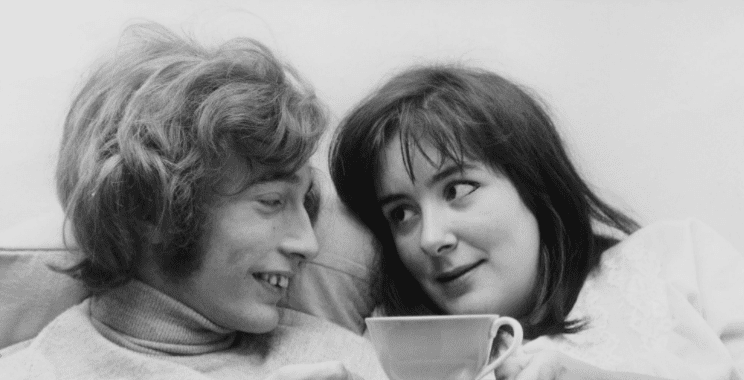 Robin Gibb of the Bee Gees drinking tea with his fiancee, Molly Hullis, 1968 | Photo: Getty Images
THE AFFAIR
It was after three months after they welcomed their child Snow at the private Portland Hospital in West London. The pair are believed to have been involved romantically for a couple of years before Yang gave birth.
Yang started as Dwina and Robin's housekeeper, working at their 12th-century mansion in Thame, Oxfordshire, and their waterfront beach house in Miami, Florida. Following Snow's birth, her dad said:
"New life is heaven sent and a blessing. That's what I can say about children and life."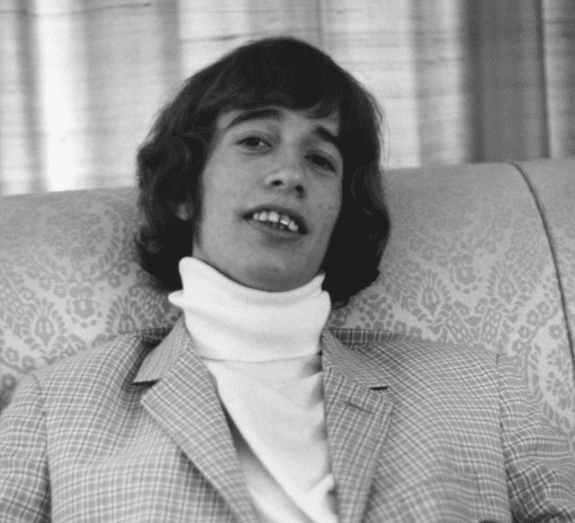 Robin Gibb poses for a portrait on July 6, 1967 in New York City, New York | Photo: Getty Images
Despite his apparent affair, his spouse insisted that they had a happy relationship saying it is pivotal for creatives to be given the freedom to create in a marriage. Dwina added:
"Let's just say Robin made sure everyone in his life was taken care of. They've been sufficiently provided for — everyone has."
Interestingly, it reportedly took a year for Robin's lawyers to agree to a financial settlement with Yang for Snow's future education and maintenance.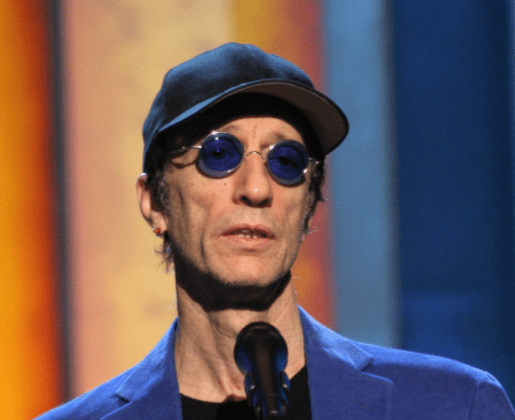 An undated photo of Robin Gibb during Jose Carreras Gala Dress Rehearsal in Berlin, Germany | Photo: Getty Images
Moreover, when Dwina found out about her spouse's infidelity with a woman half his age, she was reportedly enraged, a friend told Sunday Mirror at the time.
In contrast, Writer and Film professor David N. Meyer, an author of Bee Gees' autobiography, told ABC News.com that it was somewhat laughable that Dwina, who identifies as a bisexual, was upset about Robin and Yang's infidelity.
"Maybe it goes to the king splitting his estate," he said. Robin's children Spencer and Melissa benefited dearly from his fortune inheritance.
CUSTODY OF THE KIDS
He shares the siblings with his first wife, Molly Hullis, whom he was married to for 12 years. The pair tied the knot in 1968 when he was 18 and she 21. Hullis was a secretary in former Bee Gees' manager Robert Stigwood's office.
However, Robin's thriving musical career interfered in his relationship with Hullis. Soon after the duo got married, Robin moved to America, creating distance between them as they hardly saw each other.
As a result, she refused to bring the kids to live in America and also won custody. For many years Robin did not see his brood. He told The Telegraph in 2008:
"It was akin to grief. I felt as though I was on the verge of madness."
The "Stayin' Alive" singer was denied access to see his kids for six years after his first marriage ended in separation. He explained the experience was daunting and traumatic for him.
"There was no response to my calls, no acknowledgment of my gifts, no letters. I felt sad, rejected, worthless. Nobody was telling me anything about my kids," he shared.
Robin said he felt as though he was emotionally, mentally, and spiritually abandoned. Despite his accomplishments, he still felt empty without his children.
The Isle of Man native and Hullis divorced in 1980, and their two kids were aged six and four, respectively. Eventually, he was reunited with them when they were 12 and 10 years old.
As they started getting to know each other, Robin shared his daughter struggled to call him dad, but things eventually changed for the better. They visited him at his home, and on some occasions, as they grew up, they even showed up without informing him.
That made him realize their relationship was getting somewhere until they eventually grew to embrace him as their father. To date, Spencer is a musician, and his sister Melissa is a London-based translator of Arabic.
When Robin reunited with his children, he was already married to his second wife, Dwina. They met through her cousin in 1980 while trying to make her mark in the art industry.
MARRIAGE TO DWINA
Dwina once said in 2006 that she showed Robin her drawings, and he asked her to go house-hunting with him. They got to know each other from thereon and discovered they had a lot in common.
The lovebirds even shared the same birthday. Dwina previously revealed that she was drawn to Robin's sense of humor way before they met.
Last year she told Metro.co.uk that her sister asked her who of the band members from Bee Gees she would marry when she was 14 years old.
At the time, they were watching the group on TV. Robin was joking around with Maurice, resulting in Dwina declaring she would probably marry Robin because of his great sense of humor.
Dwina eventually met Robin when she was 28 years old, and they walked down the aisle in 1985, remaining together until his death.
The poet was raised in Northern Island and had a lifelong interest in Irish history and mythology. Her website states that she has published two volumes of poetry and two novels.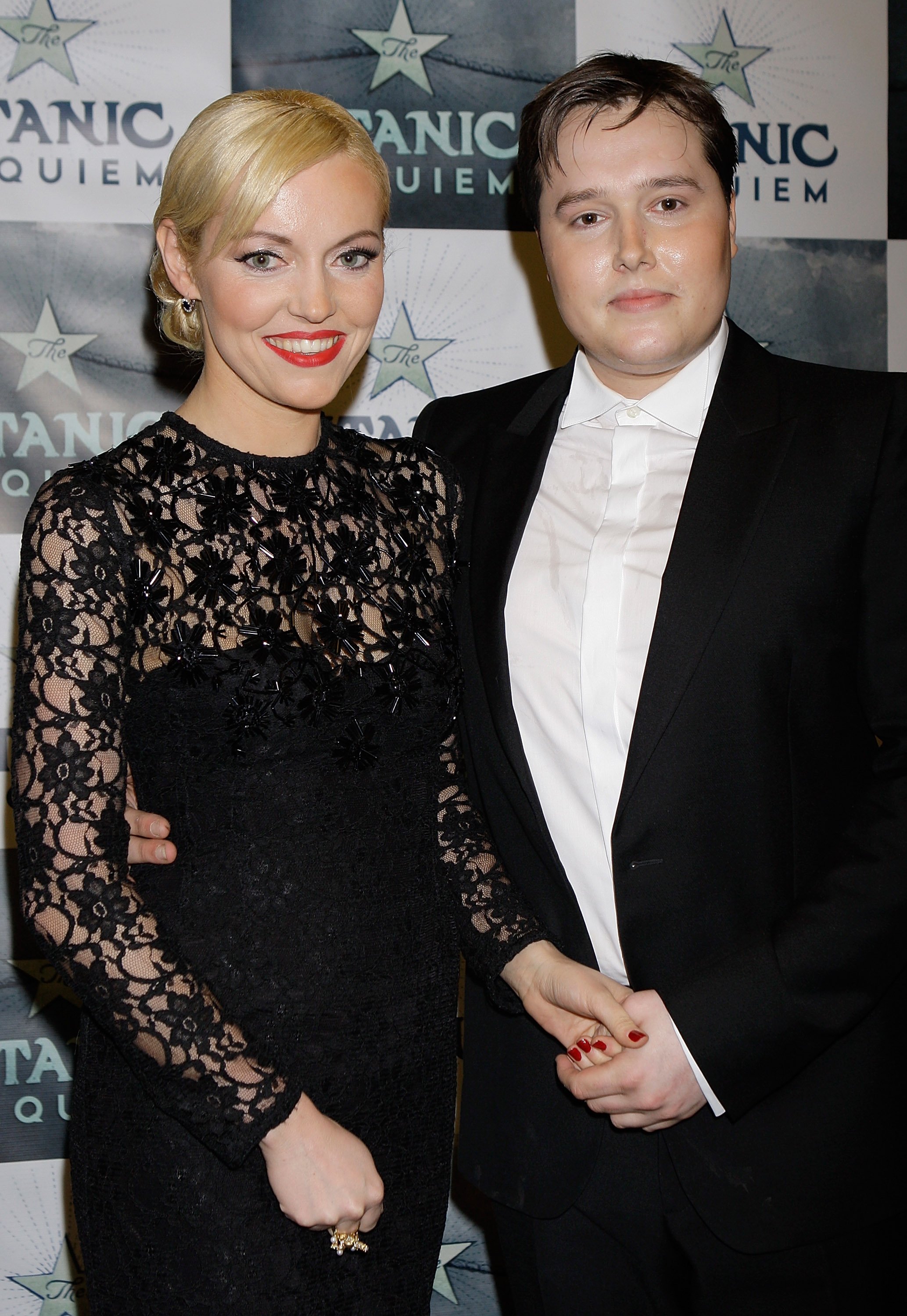 Meaghan Rath and RJ Gibb attend the World Premiere of Titanic Requiem at Central Hall Westminster on April 10, 2012 in London, United Kingdom | Photo: Getty Images
THEIR SON
She and Robin share a son, 38-year-old Robin-John, who is an actor. Robin-John is a father of three boys and a daughter. He and his partner Megan welcomed their fourth child in June 2021 and named him Oliver-Eugene.
The latest addition to the family was born at The Portland Hospital in London, joining his siblings Theodore-Alexander, Maxwell-Robin, and Ella.
Please fill in your e-mail so we can share with you our top stories!
The information in this article is not intended or implied to be a substitute for professional medical advice, diagnosis or treatment. All content, including text, and images contained on news.AmoMama.com, or available through news.AmoMama.com is for general information purposes only. news.AmoMama.com does not take responsibility for any action taken as a result of reading this article. Before undertaking any course of treatment please consult with your healthcare provider.