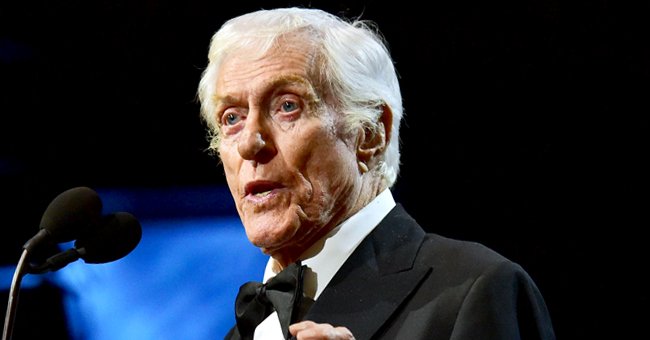 Getty Images
Dick Van Dyke's Lover Influenced 2 Actors Divorcing & Took One's Name but Never Was Their Wife
American actor Dick Van Dyke has enjoyed a famous career spanning seven decades. However, his first marriage ultimately ended after he began a relationship with a woman whose famous suit led to the emergence of "palimony."
Dick Van Dyke was born on December 13, 1925. He is an actor, comedian, writer, singer, and dancer. The nonagenarian has enjoyed a career that has spanned seven decades in TV, film, and theater.
Van Dyke kicked off his career as an entertainer on TV and radio, in nightclubs, and Broadway. His starring performance in the original production of "Bye Bye Birdie" earned him a Tony Award for Best Actor in a Musical.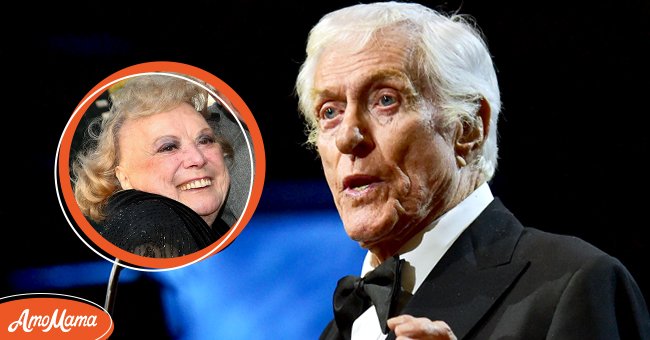 Photo of Michelle Triola [Left] | Dick Van Dyke accepts the Britannia Award for Excellence in Television at the 2017 AMD British Academy Britannia Awards on October 27, 2017. [Right] | Photo: Getty Images
He also starred as Rob Petrie on the CBS television sitcom "The Dick Van Dyke Show," which ran from 1961 to 1966. Thanks to the show, he became a household name.
Van Dyke starred in the motion picture musicals "Bye Bye Birdie," "Mary Poppins," and "Chitty Chitty Bang Bang." He also starred in the comedy-drama "The Comic."
Van Dyke also made memorable guest appearances in television shows like "Columbo," and "The Carol Burnett Show." He starred in "The New Dick Van Dyke Show" from 1971 to 1974, "Diagnosis: Murder" from 1993 to 2001, and "Murder 101" from 2006 to 2008.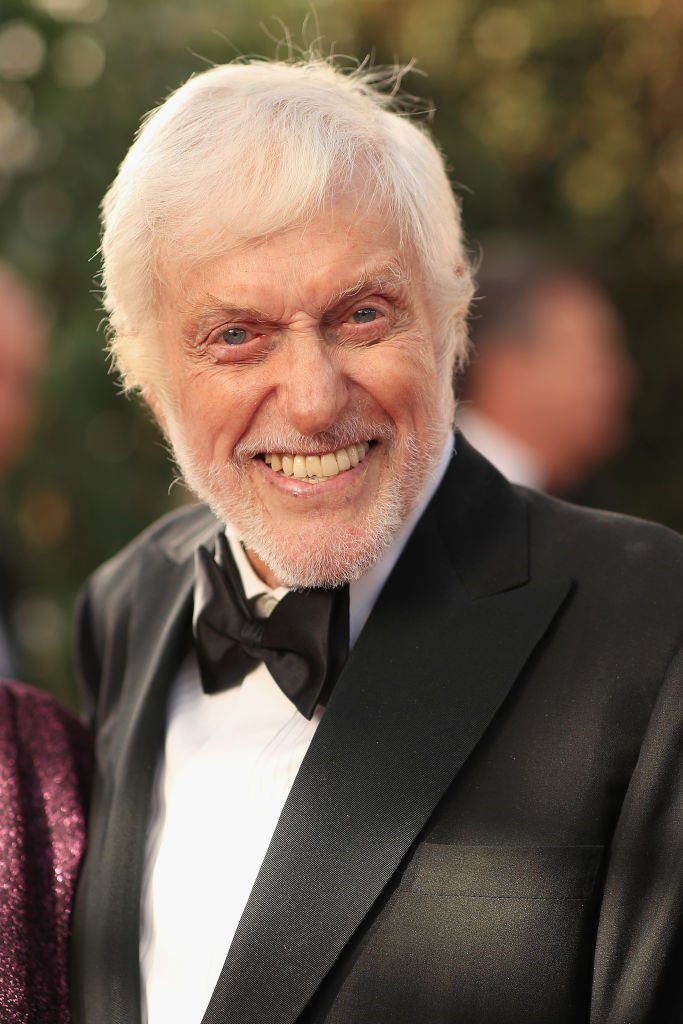 Dick Van Dyke pictured at the 76th Annual Golden Globe Awards in Beverly Hills, California, 2019. | Photo: Getty Images
He appeared in films like "Dick Tracy," "Curious George," "Night at the Museum: Secret of the Tomb," and "Mary Poppins Returns."
He is a recipient of multiple awards, including five Primetime Emmys, a Tony Award, and a Grammy Award. In 1995, he was inducted into the Television Hall of fame and received the Screen Actor's Guild's Life Achievement Award in 2013.
Van Dyke has a star on the Hollywood Walk of Fame and is recognized as a Disney Legend. In addition, he was honored with the Kennedy Center Honors this year.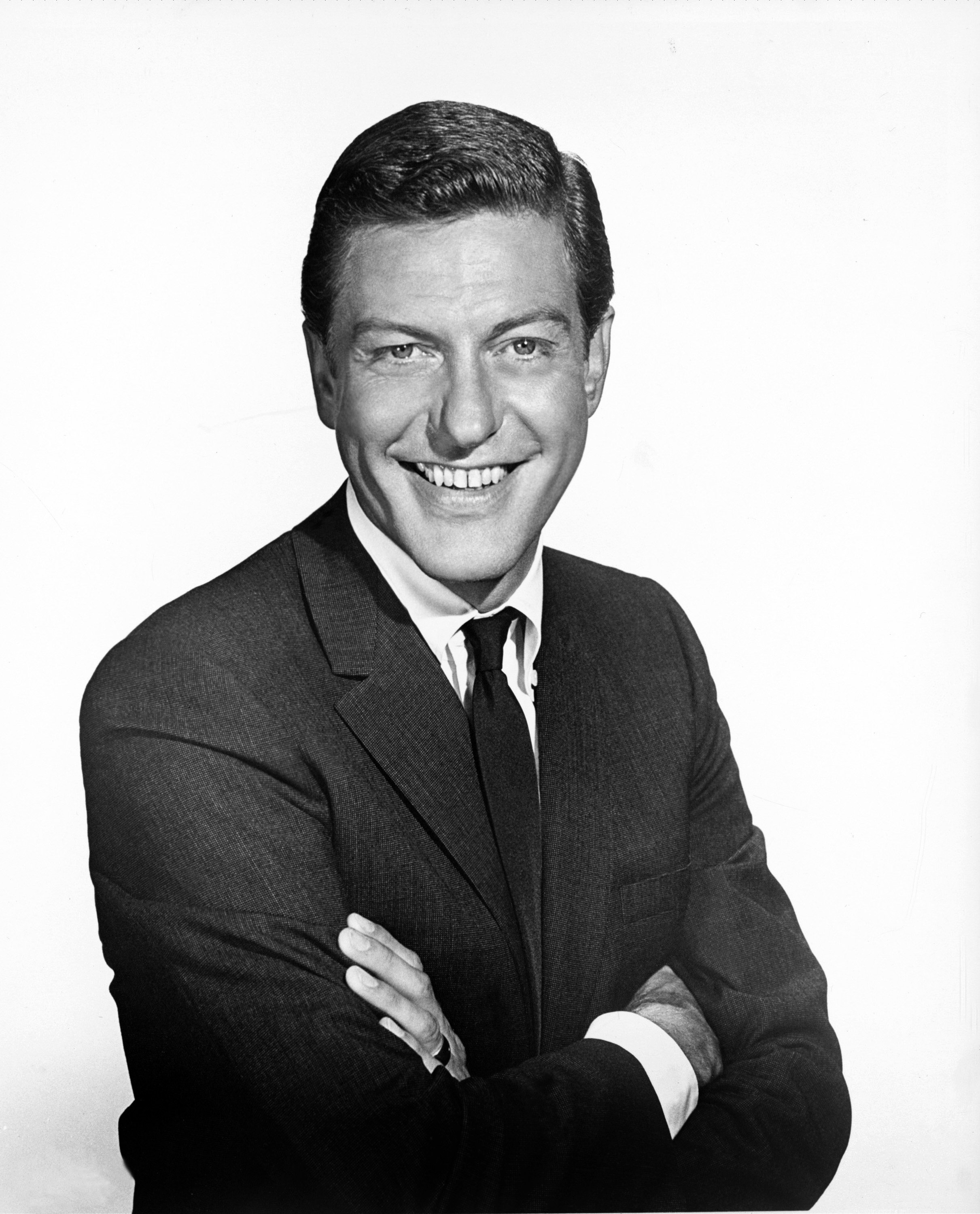 American actor and comedian Dick Van Dyke, circa 1960. | Photo: Getty Images
Given his achievements, there is no doubt that Van Dyke has enjoyed an exceptional career. He has also been successful in his personal life, albeit with some controversy.
The actor has been married twice in his lifetime and also had a partner for a long time. However, it was his relationship with his partner that ultimately led to the end of his first marriage. Find out about Van Dyke's marriages and relationships.
In 2012, Van Dyke married makeup artist Arlene Silver, who is 46 years younger than him.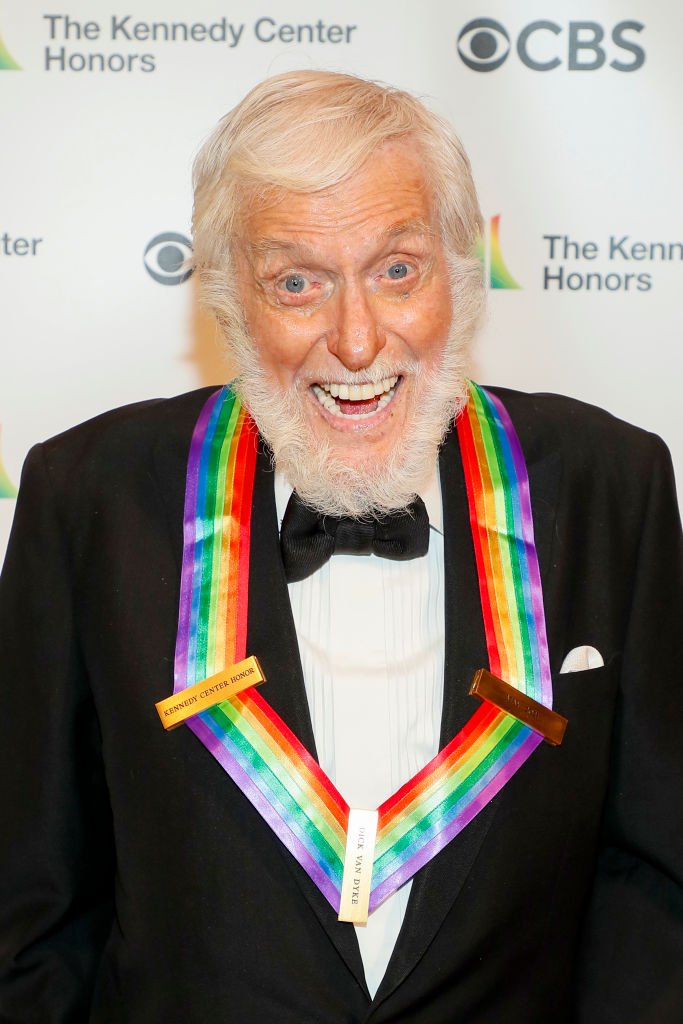 Dick Van Dyke attends the 43rd Annual Kennedy Center Honors at The Kennedy Center on May 21, 2021. | Photo: Getty Images
HIS MARRIAGE TO MARGIE WILLET
Van Dyke was 20 when he started dating a local girl named Margie Willet. He had known her for years while growing up in Danville, but they were too broke to get married.
However, a radio producer offered to pay for their marriage and send them on honeymoon if they married on his show. So in 1948, Van Dyke and Willet exchanged marital vows in front of a minister and two radio microphones while 15 million people listened.
In an interview with The Guardian, Van Dyke did not like Hollywood and was shunted aside during showbiz events by people who wanted to talk to him.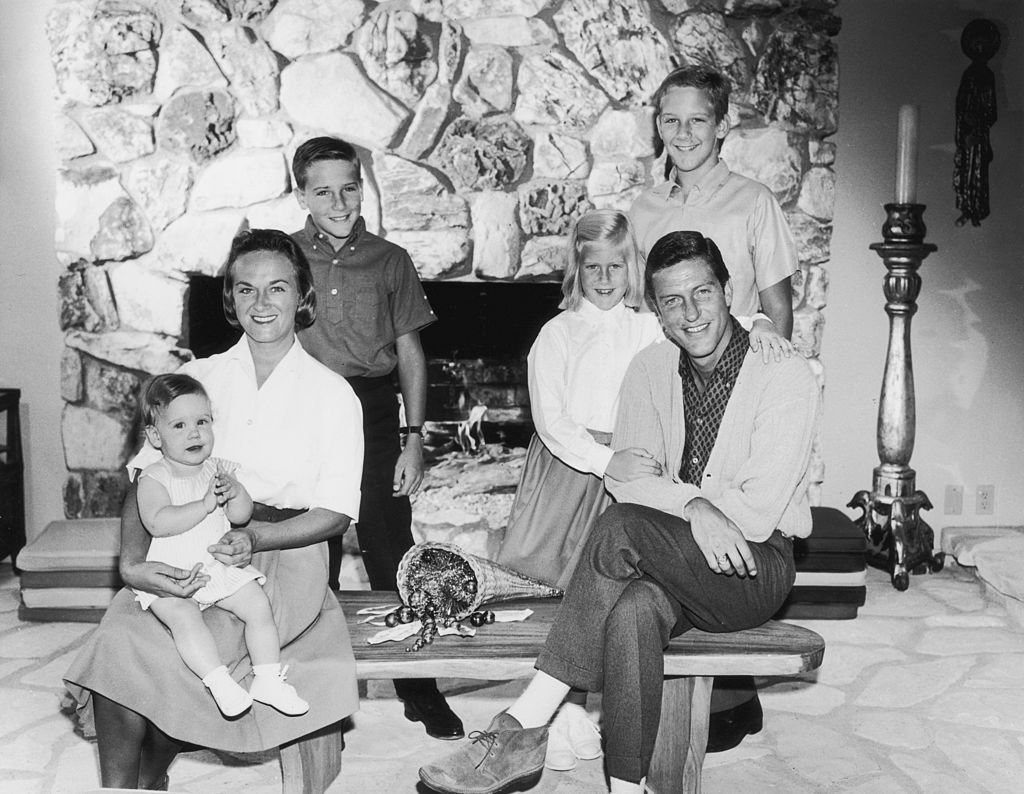 Portrait of American actor and comedian Dick Van Dyke with his wife, Margie Willet, posing in front of a fire place with their four children circa 1965. | Photo: Getty Images
She wore short hair and did not use makeup. They were often mistaken for siblings. There was a time he appeared on a magazine cover, and she snapped up six copies. Afterward, the cashier asked if she was Van Dyke's mom.
Willet was pregnant with twins but miscarried. However, she went on to have four children, Christian, Barry, Stacy, and Carrie Beth, who turned out to be great.
Van Dyke tried to be a role model to his children but was an alcoholic, which impacted family life. When he went into therapy, he realized he was repeating the mistakes of his dad, who often came home drunk after long road trips.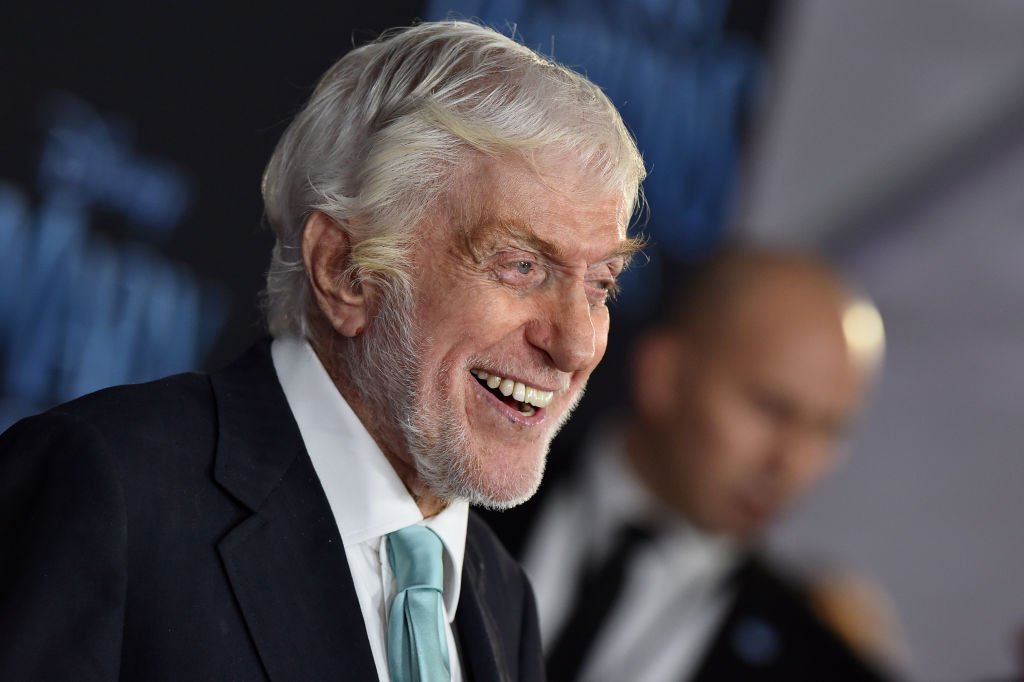 Dick Van Dyke attends the premiere of Disney's 'Mary Poppins Returns' at El Capitan Theatre on November 29, 2018. | Photo: Getty Images
His mom threatened to leave his dad unless he quit, which the latter eventually did. Van Dyke vowed to quit drinking and entered rehab. However, when he was checking out, Willet was checking into the facility.
At first, he thought she had come to pick him but realized she was addicted to antidepressants. He and Willet's addictions resulted from issues in their relationship as they were drifting apart.
It was around that time that Van Dyke met a former actress, Michelle Triola, who was feisty, smart, and knew much about the showbiz world, unlike Willet. Van Dyke and Triola began dating in 1976, while he and Willet divorced in 1984 after a long separation.
PALIMONY, TRIOLA, AND VAN DYKE
Before meeting and starting a relationship with Van Dyke, Triola was already famous for her relationship with another actor, Lee Marvin.
She started dating Lee in 1964 after meeting him on the set of "Ship of Fools." Then, Lee was still married to Betty Marvin, with whom he shared four children.
He reportedly left her after dating Triola for a few months. Lee and Triola initially lived at her apartment in Hollywood before moving to Malibu in 1965. He finalized his divorce from Betty in 1967.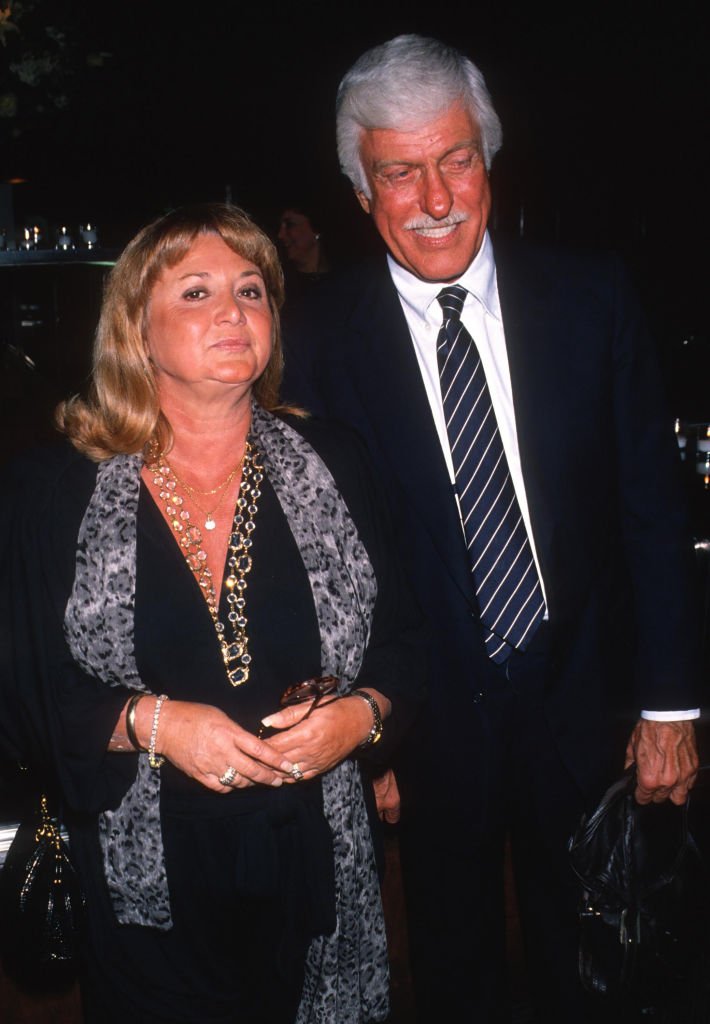 Dick Van Dyke and Michelle Triola attend Tiffany's Cocktail Party at Tiffany's in New York City on May 3, 1990. | Photo: Getty Images
However, Lee and Triola never got married even though she adopted his last name in 1970. Unfortunately for her, he ended the relationship and kicked her out of their Malibu home. In October 1970, he married his second wife, Pamela Feeley.
After Triola and Lee's split, he continued assisting her financially and reportedly sent her a monthly allowance of $833 until November 1971. After he stopped making those payments, she filed a lawsuit against him.
Triola accused Lee of asking her to give up her career to act as a housewife to him. She claimed they had a written agreement that stipulated she would be his companion, homemaker, housekeeper, and cook.
In exchange for that, he would support her financially for the rest of her life. In her suit, she argued she was owed the same amount of money any wife would be owed in divorce and claimed she was entitled to $1.8 million from Lee.
Lee and Triola shared intimate details about their time together during the trial, with tabloids benefiting greatly from the spillages.
In the end, the judge sided with Lee but ordered him to make a one-time payment of $104,000 for rehabilitative alimony or "Palimony" to her. However, that decision was overturned by an appeal court in 1981.
Although Triola did not get anything from Lee, her sensational case against him led to many more similar trials, with unmarried partners now having the right to sue for joint property if their partners violated a relationship contract.
The word "palimony" is also now in the Merriam-Webster dictionary and is described as a court-ordered allowance paid by one member of a couple previously living together out of wedlock to the other.
Triola met Van Dyke while working at the William Morris talent agency. She was a secretary for an agent representing the actor.
The Daily Mail published an excerpt of Van Dyke's book, "Keep Moving," in which he opened up about the affair that ended his marriage and revealed he started confiding in Triola as she was easy to talk to and understood him.
Soon, their conversations became romantic, and he was drawn into having a relationship with her. However, he felt guilty because he still had a wife and decided to do something about it.
Van Dyke and Willet had several emotional but productive talks and agreed to live separate lives, which they had already been doing for years.
Van Dyke and Triola lived together for over 30 years and were happy. However, they never married, which he attributed to never getting her to put a date in the diary.
WILLET AND TRIOLA'S DEATHS
Willet died of pancreatic cancer in 2008. Van Dyke lost a part of himself when she died. A year later, Triola was diagnosed with lung cancer.
When she asked Van Dyke if she would die, he said he did not know, which was the hardest thing he ever did. Triola spent her last week in a coma.
However, her doctor said she could still hear. Hence, Van Dyke sang and talked to her until she died. After she died, he realized he had never been without a companion looking out for him.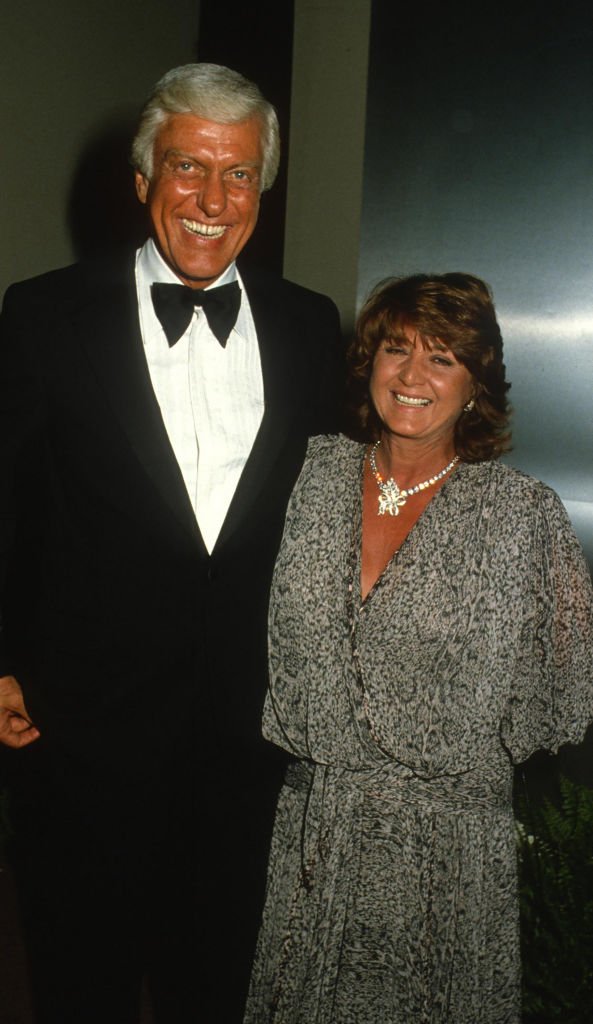 Dick Van Dyke and Michelle Triola attend Television Academy Hall of Fame Awards at Santa Monica Civic Auditorium in Santa Monica, California on March 23, 1986. | Photo: Getty Images
In 2012, Van Dyke married makeup artist Arlene Silver, who is 46 years younger than him. He met her in 2006 during an awards dinner. Their friendship grew from there.
Van Dyke's oldest child, Christian, had doubts about the marriage but understood that his dad and his new wife were a good fit after they exchanged vows.
Please fill in your e-mail so we can share with you our top stories!