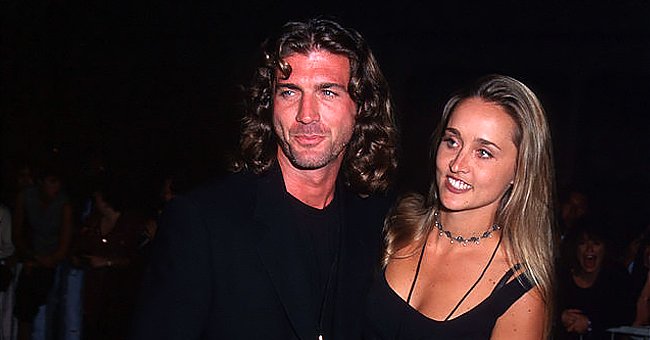 Getty Images
Dr. Quinn's Joe Lando & Wife of 24 Years Are Parents of 4 Kids Who Stay Out of the Spotlight
Popular American actor Joe Lando has been married to his wife Kristen Barlow for multiple years now, and the couple has made it a point to keep their private life away from the media.
Joe Lando started out as a cook at a restaurant in Hollywood. His status rose in the movie industry when he was cast as loverboy Jake Harrison on the soap opera "One Life To Live," which aired in 1968.
His performance on the show led to him landing the role of a backwoodsman on the TV series "Dr. Quinn, Medicine Woman" in 1993.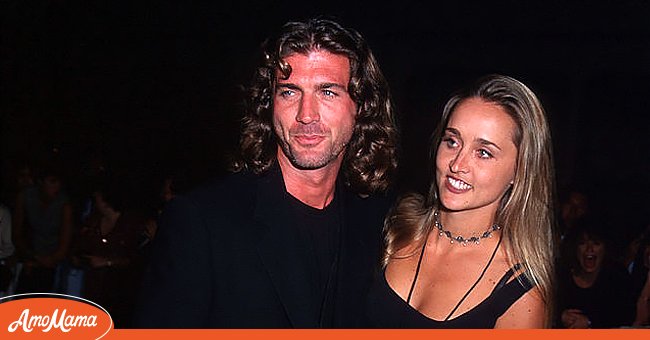 Joe Lando and wife Kirsten Barlow attend the opening of Planet Hollywood September 17, 1995 in Los Angeles | Photo: Getty Images
Lando played the character Byron Sully, the love interest of actress Jane Seymour, who acted Dr. Michaela "Mike" Quinn on the series.
The actor also appeared in a film where he narrated a documentary about Alaska. He also guest-starred on an episode of "Alien Nation" and made appearances on other talk shows like "Rosie."
LANDO AND SEYMOUR'S ROMANCE
Lando and Seymour met while filming the pilot episode of the series "Dr. Quinn, Medicine Woman" in 1992. After flooding happened on-set due to a rainstorm, the actress sought shelter in his truck.
Soon after this incident, Lando and Seymour started dating as they were both singles at the time. The movie stars were supposedly in love, but their relationship was short-lived as they broke up soon after.
They reportedly realized even though they loved each other, they could not be together in real life. Things worsened for them as they both appeared as love interests on the series while dealing with an awkward post-breakup situation.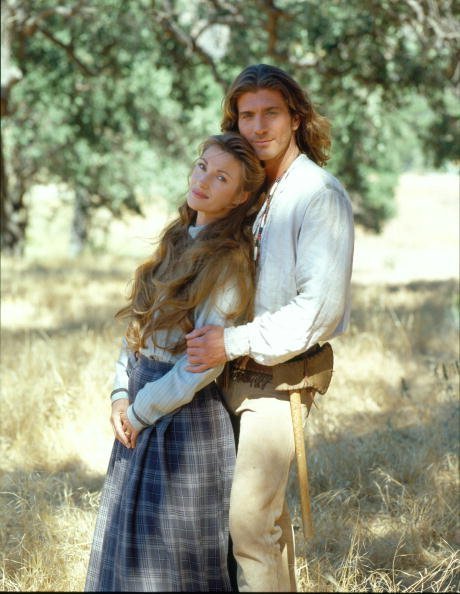 Promotional portrait of Jane Seymour as Dr. Michaela 'Mike' Quinn, and Joe Lando, as Byron Sully, in June 1996 | Photo: Getty images
Lando and Seymour did not talk to each other for 6 or 7 years apart from their dialogues while filming, and the actress reportedly found the situation challenging.
The situation also gave their on-screen characters unusual sexual tensions that would not have been there if they had not acted as love interests on the show.
POST-BREAKUP FRIENDSHIP
Lando and Seymour reportedly became best friends after their relationship episodes while filming "Dr. Quinn, Medicine Woman." The movie stars also appeared together in the 2011 Hallmark movie "Perfectly Prudence."
Seymour said she now considered Lando, her closest friend on the planet. She also admitted that one of the unique aspects of their relationship is that she is friends with his wife.
She revealed that Lando and her ex-husband James Keach were also very close friends, and so were their children. Seymour declared they have been through thick and thin together and that they have an excellent relationship.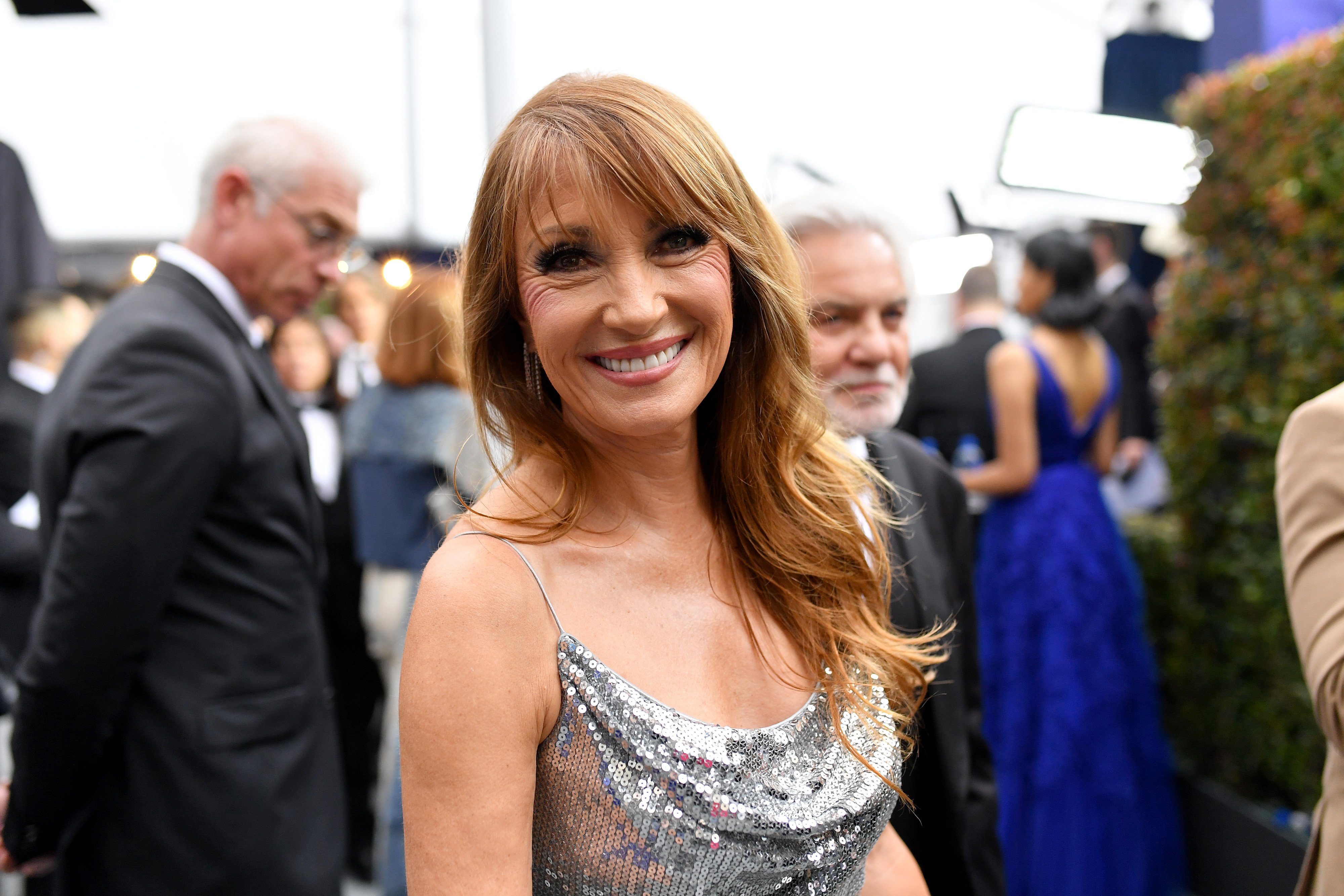 Jane Seymour at the Screen Actors Guild Awards in Los Angeles on January 19, 2020 | Photo: Getty Images
PERSONAL LIVES
Actor Joe Lando met Kristen Barlow while he was working in a restaurant. They began dating, and after years of being together, the couple moved to Arizona and got married soon after.
The actor married Barlow in 1997, but his co-star at the time, Seymour, was not invited to the ceremony, which led to a lot of backlash from the tabloids.
Lando and his wife Barlow have four children together; his oldest child, Jack Neville, followed by Christian Antonio, then Kate Elizabeth. The youngest child is named William Joseph Lando.
The actor and his wife keep their relationship and life private as they are hardly seen in public with their children.
JANE SEYMOUR
The famous American actress has been married four times. Her first marriage was to Michael Attenborough, the son of Richard Attenborough, and the couple were married from 1971 till 1973.
After that relationship ended, Seymour got married again to Geoffrey Planer in 1977, but their marriage was short-lived, and they divorced the following year.
Seymour didn't stop there. The actress walked down the aisle again in 1985, this time to David Flynn. Together the couple has two children Katherine and Sean. Unfortunately, their marriage also ended.
She finally married actor James Keach in 1993. The couple had twins Kristopher and John, but in 2013 they also decided to part ways. Their divorce was finalized two years later, in 2015.
SEYMOUR SPEAKS ON DIVORCE
Seymour explained that the process of divorce was painful and depressing for her. She was married to different men who had varying issues, but she never ended the marriage. Her former partners did when they found someone else.
The actress revealed she had learned a lot about love and loss, with the most significant lesson she would take from her relationships being perspective.
Seymour explained that letting go is an important lesson she has learned from going through divorce multiple times. Also, the sooner one accepts it, the better it becomes as other people are also going through a lot.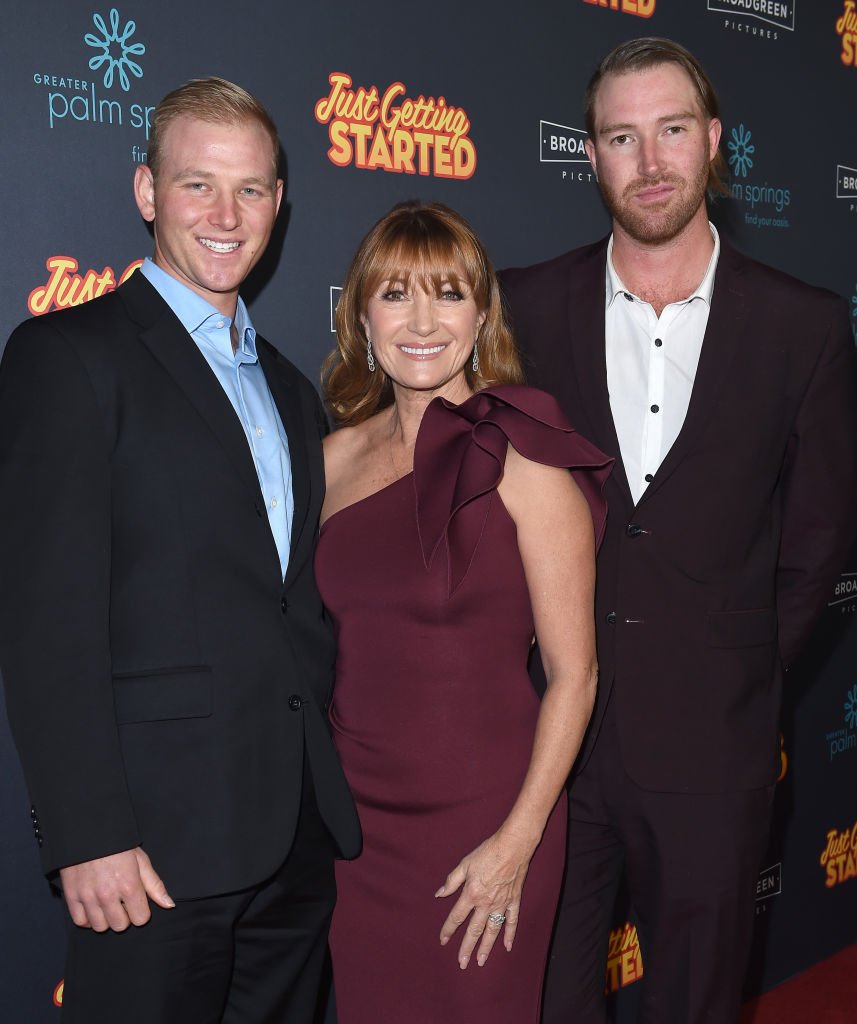 Jane Seymour with her sons John Stacy Keach and Sean Flynn at the premiere of "Just Getting Started" at ArcLight Hollywood on December 7, 2017 | Photo: Getty Images
She also explained that finding a way to communicate and keep what was good in a relationship is essential, especially when co-parenting.
The actress declared she tried looking at what she could have done differently but that her situation was hard since she had to work and be a mother at the same time.
Seymour explained that her former partners preferred she stay home and not work, but she had to provide for the family. She also took her kids everywhere whenever she was working and juggled parenting and her career.
The actress revealed she came out of those difficult periods as a stronger person, and she also keeps in touch with her ex-husband's children from previous relationships.
Seymour is also about to release a movie, "The War with Grandpa," alongside legendary actors like Robert De Niro, Christopher Walken, and Cheech Marin.
The movie is about a prank war between a grandfather (played by Robert De Niro) and his grandson. Seymour confessed that she had always dreamt of having such legendary actors as castmates.
The actress will also be reuniting with Cheech Marin who she loved working with after they played a married couple in the 2005 movie "Wedding Crashers."
Seymour also commended Christopher Walken for being hilarious and praised his character. She explained that the Walken everyone sees in his movies is exactly the person he is in real life.
Please fill in your e-mail so we can share with you our top stories!