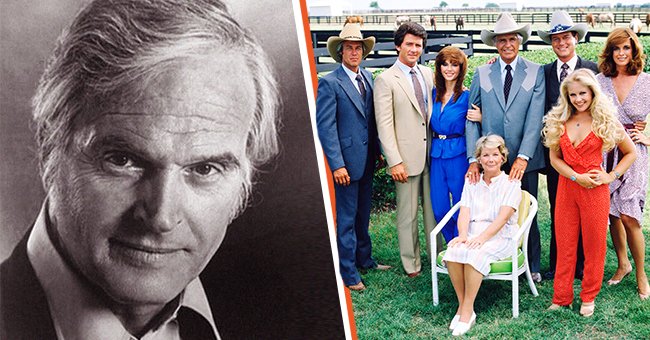 facebook.com/DallasTvShowTribute | Getty Images
Dennis Patrick and a 'Dallas' Co-Star's Lives Tragically Ended in Fire 3 Months Apart

Dennis Patrick, born Patrick Dennis Harrison, and his "Dallas" costar both passed away in the same tragic way in the early 2000s, and their deaths were only three months apart.
Royce Applegate and Dennis Patrick both starred in the soap opera "Dallas" during the late 70s to early 90s. The show focused on the Ewing family and their oil empire.
Besides sharing the screen, the costars share another tragic similarity. Patrick and Applegate both tragically passed away in house fires in the early 2000s.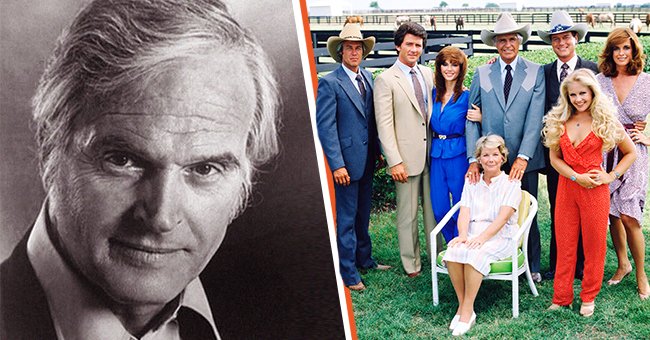 Portrait of Dennis Patrick [Left] Photo of the cast of "Dallas" [Right]. | Photo: facebook.com/DallasTvShowTribute & Getty Images
Each actor had a successful career that saw them perform in many different productions, from their time of "Dallas" to various movies, TV shows, and theater productions.
APPLEGATE'S CAREER
Applegate was most known for his character, Chief Manilow Crocker, in the early 90s TV show "SeaQuest DSV," which also starred Roy Scheider and Michael Ironside.
His career in the entertainment industry spanned over 30 years and saw him appear in other TV shows such as "Charlie's Angels," "Home Improvements," and "Little House on the Prairie."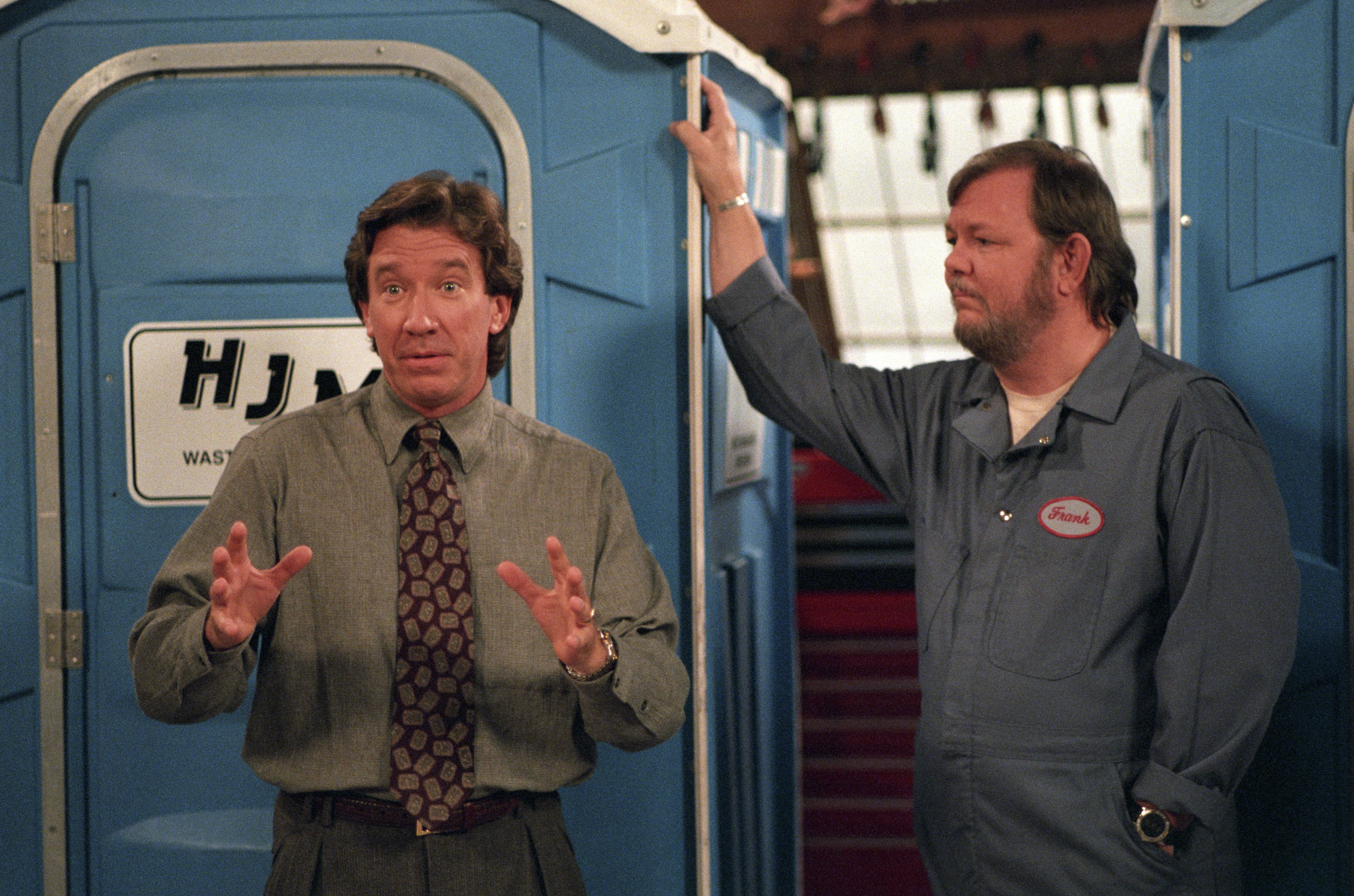 Royce Applegate pictured with Tim Allen on "Home Improvements" in 1995. | Photo: Getty Images
The veteran actor also appeared in many films, including "Splash, "Gettysburg," "History of the World: Part 1," "The Rookie" and Civil War films, "Talking In Your Sleep" and "Gods and Generals."
PATRICK'S CAREER
As for Applegate's costar Patrick, he had a successful and impressive career in the entertainment industry. He guest-starred in more than 1000 TV shows and appeared on the stage in various plays.
His big break was his role in "The Liar." He went on to star in three TV shows, including "Dark Shadows," "Bert D'Angelo Superstar," and "Dallas," in which he played the chief suspect in a shooting.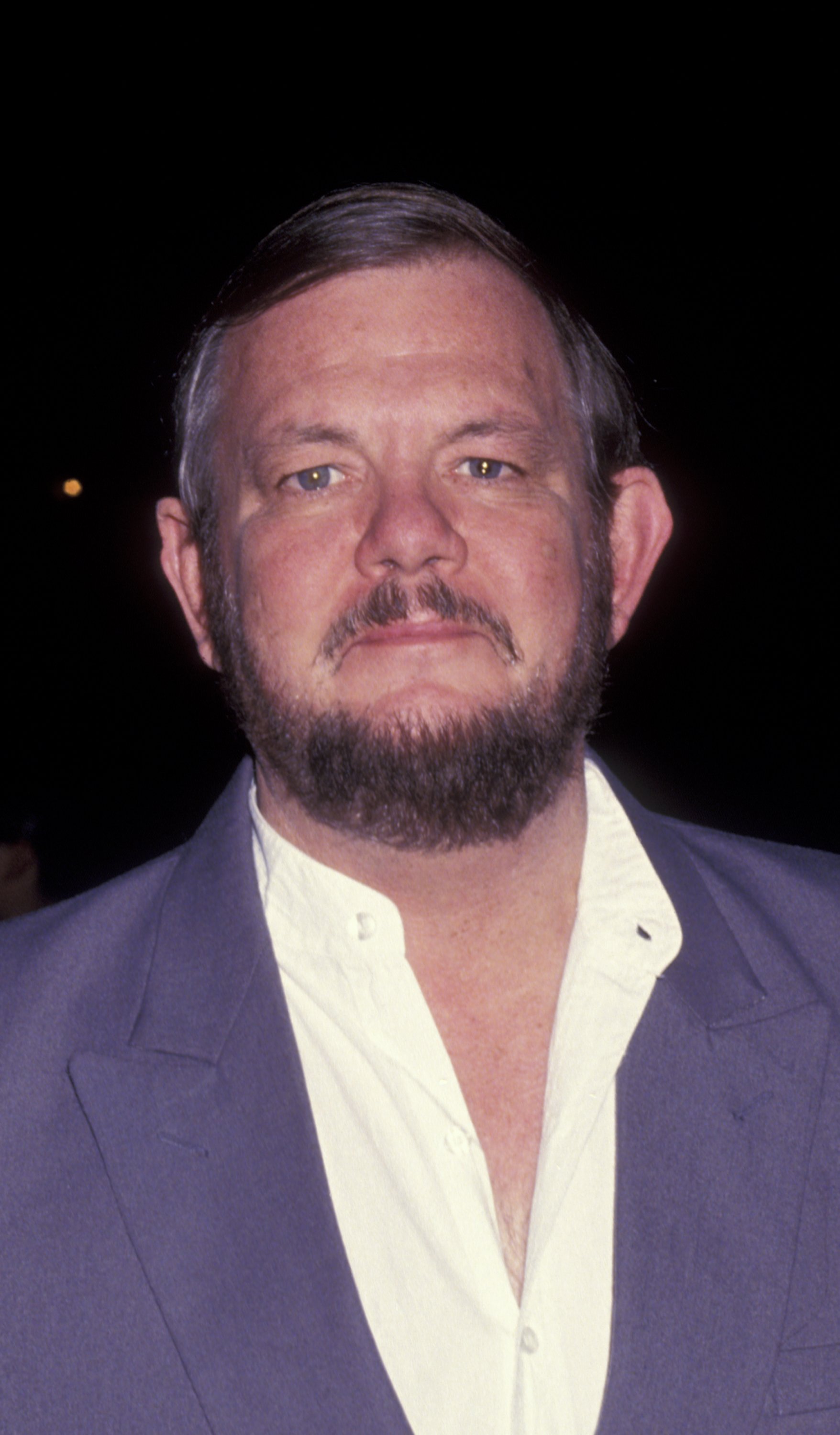 Royce Applegate at the NBC All-Star Winter Press Tour, 1994, Pasadena, California. | Photo: Getty Images
A few of his movie credits include "Joe," "The House of Dark Shadows," "The Secret of Nikola Tesla," and "The Air Up There." He continued working into the 90s until his wife, Barbara Carson, passed away.
With the actors' long careers in Hollywood, they became very recognizable among audiences, and so their deaths and how they passed were heartbreaking for fans and, of course, their families.
THEIR TRAGIC DEATHS
Patrick passed away at the age of 84, on October 13, 2002, after a fire enveloped his four-story home in San Fernando Valley. His pet poodle, Josh, passed away by his side.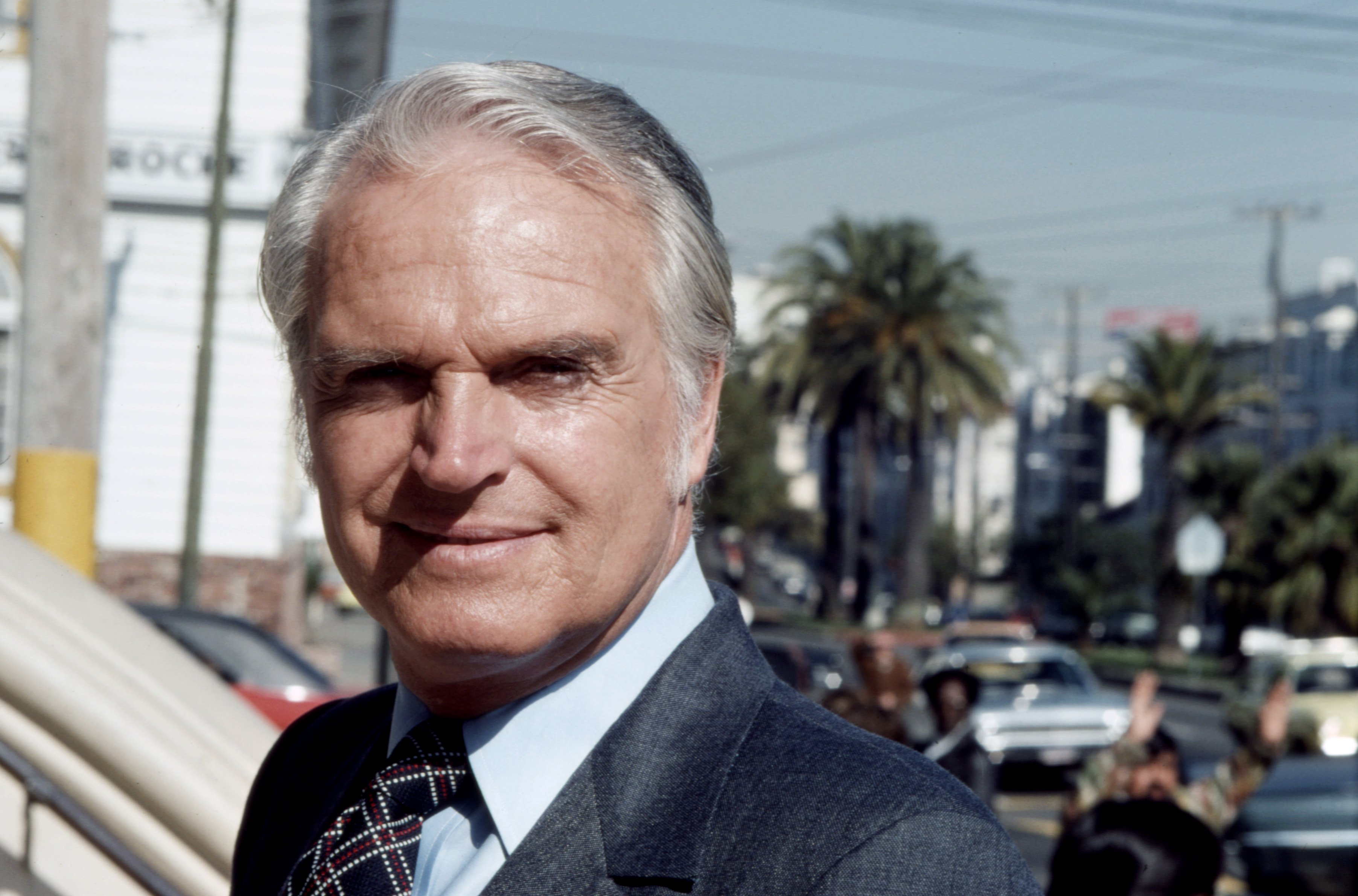 Dennis Patrick in the ABC tv series "Bert D'Angelo / Superstar" in 1976, San Francisco, CA. | Photo: Getty Images
Leading up to his death, Patrick suffered from a kidney-related illness, and according to his neighbors, he rarely left his home, which he had lived in for 30 years.
Patrick's ashes were scattered at sea, where his wife's ashes were waiting for him. Their dog's ashes were scattered alongside Patrick's ashes.
The actor was survived by his sisters, Mary and Joan, and his daughter Chris, who he welcomed with his first wife, Amelia Baines, and a granddaughter, Autumn.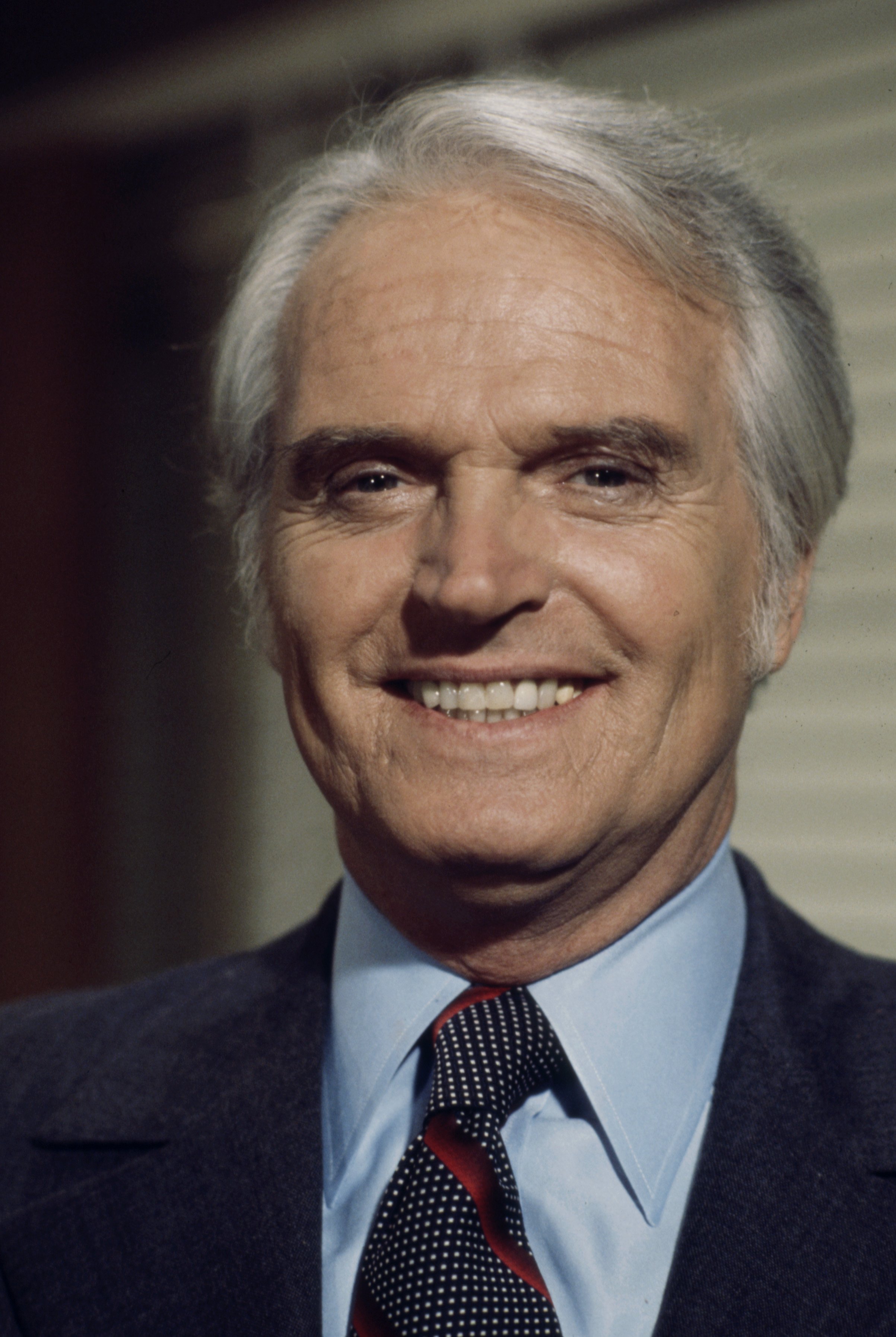 Dennis Patrick in the ABC tv series "Bert D'Angelo / Superstar" in 1976, San Francisco, CA. | Photo: Getty Images
Three months later, Applegate passed away on January 1, 2003, after a fire that started at 8:00 AM swept through his Hollywood Hills mansion. The fire reportedly burned for an hour.
Two firefighters were also severely burned from the fire and had to undergo surgery for burns on their legs and arms. Fortunately, it seems like both survived.
Applegate passed away a week before his 63rd birthday. He was buried in Sand Springs, Oklahoma's Woodland Memorial Park Cemetery.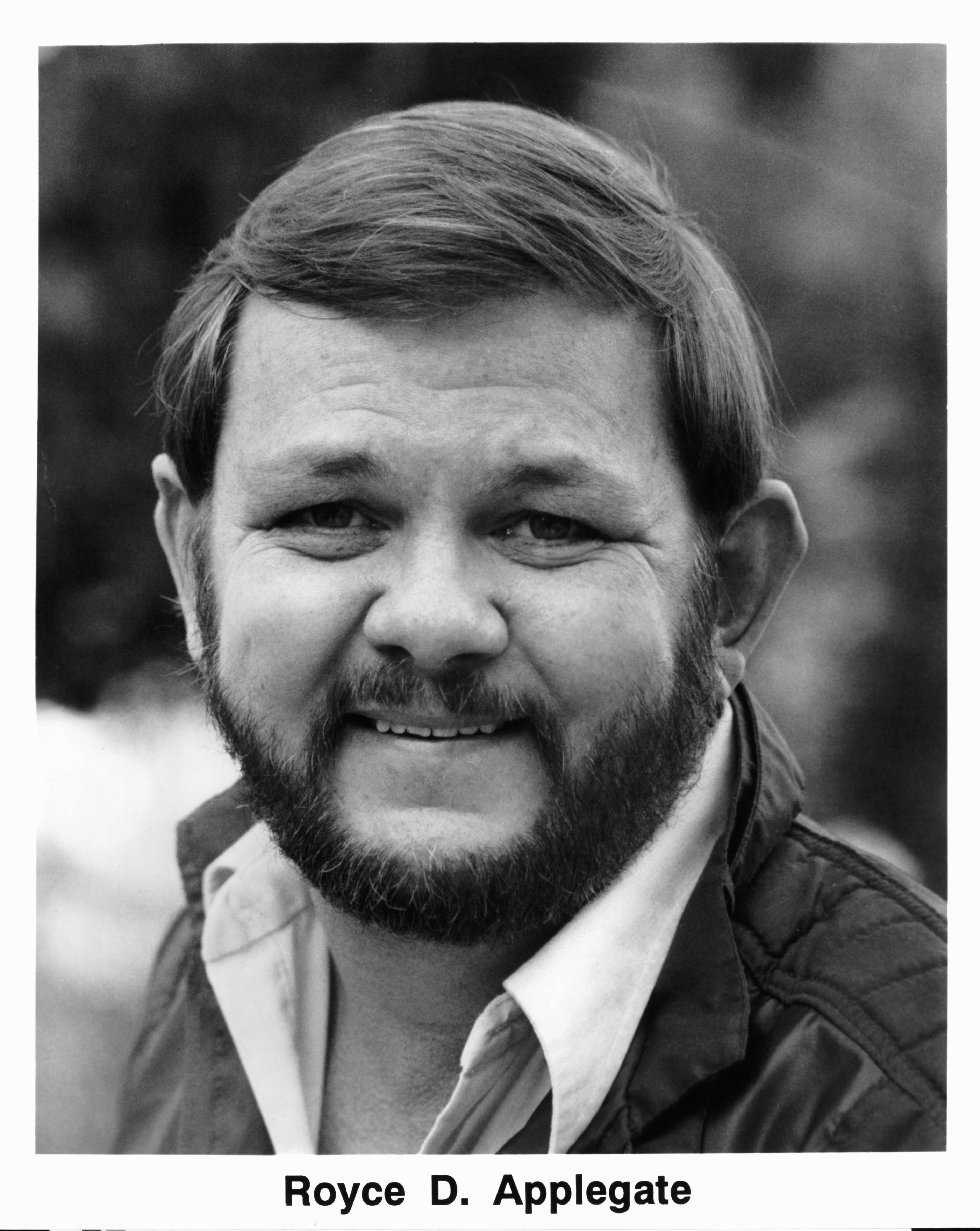 Royce Applegate as security chief Manilow Crocker in the television series "SeaQuest DSV" in 1993. | Photo: Getty Images
Patrick and Applegate's death was devastating news for their family, fans, and friends. But surprisingly, death from a house fire is not an entirely uncommon occurrence among Hollywood stars.
OTHER STARS WHO DIED
In the past, other actors, such as Jack Cassidy, Thelma "Butterfly" McQueen, and Teresa Graves, all died from or during horrific home fires.
First, in 1976, Broadway, TV, and film actor Jack Cassidy passed away at 49 years old after a fire broke out in his penthouse apartment. At the time, fire officials believed it started from a cigarette that was left on a couch.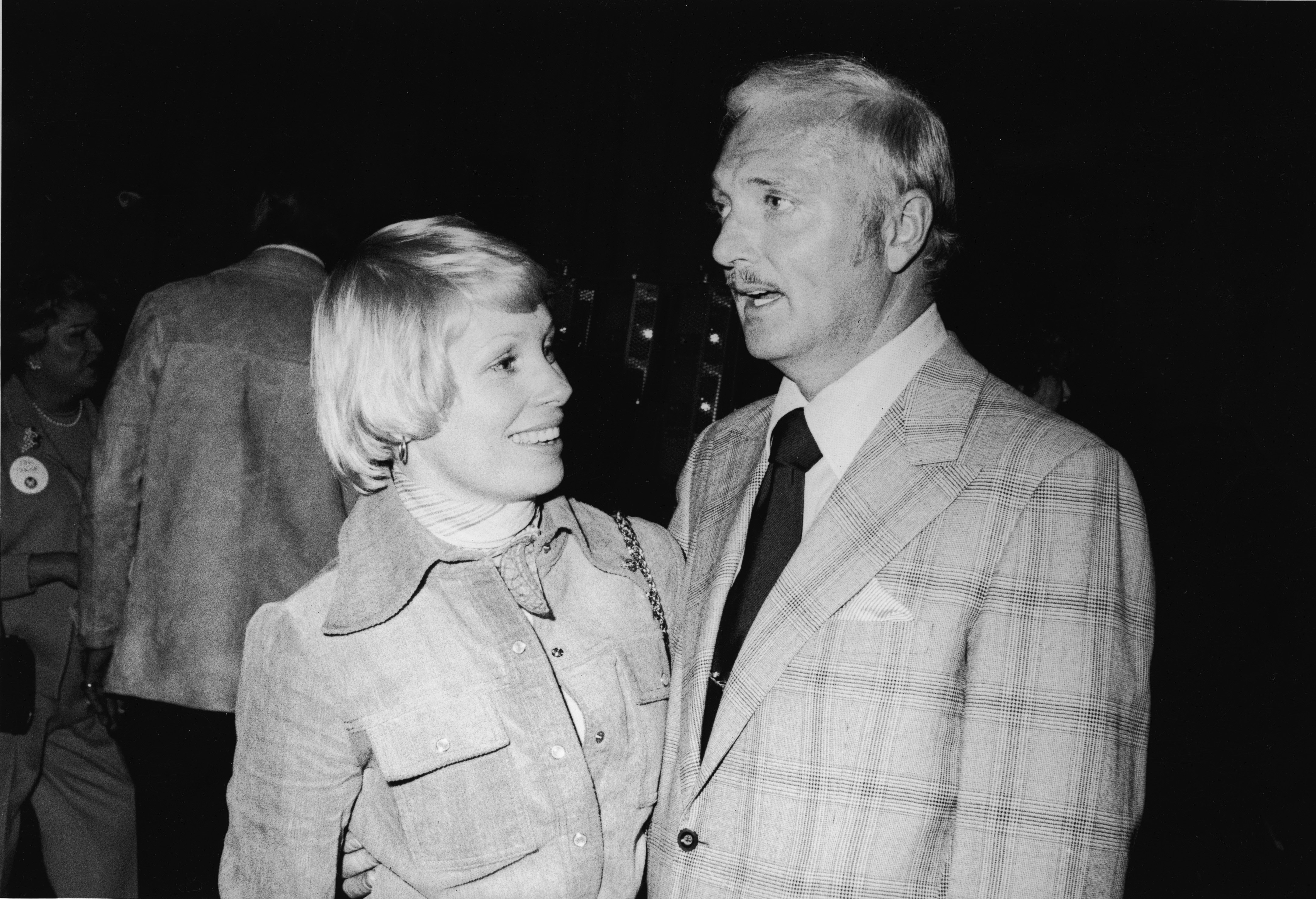 Joyce Bulifant and Jack Cassidy attend the opening of the Motorama Museum, 1975, Hollywood, California. | Photo: Getty Images
Cassidy was previously married to Shirley Jones and was the father of pop singer David Cassidy. He also had three other sons, Shaun, Patrick, and Ryan.
Butterfly McQueen was another star who passed away from a house fire. She died in 1995 at 84, after her clothing caught fire while she was trying to light a kerosene heater in her one-bedroom home in Augusta.
She told the firefighters what happened to her after they found her on the sidewalk when they arrived. She was then taken to Augusta Regional Medical Center.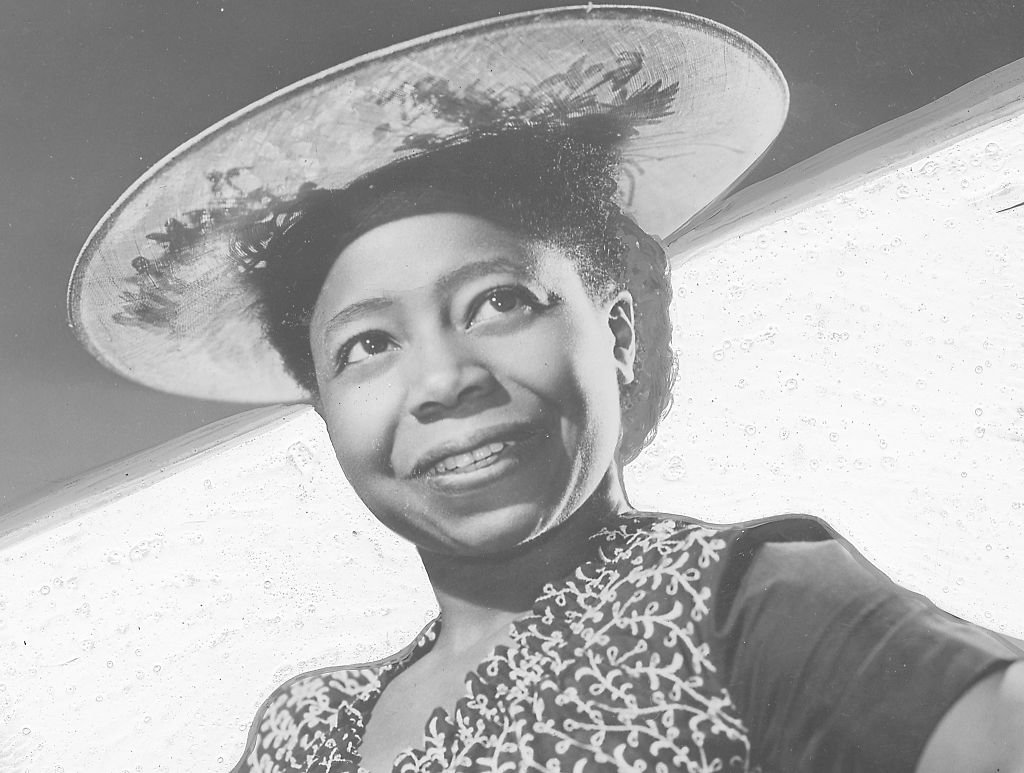 Portrait of Thelma Butterfly McQueen in 1950. | Photo: Getty Images
She sustained second and third-degree burns to over 70% of her body. Her condition was listed as very critical before she passed away in the hospital.
McQueen was most known for her role as Scarlett O'Hara's young servant Prissy in the classic film "Gone With The Wind." However, her career spanned movies, TV, and Broadway performances.
Because of her race, McQueen was typecast as "the maid," a role she came to resent during her career. She once said she did not mind being funny but did not enjoy being a dumb character.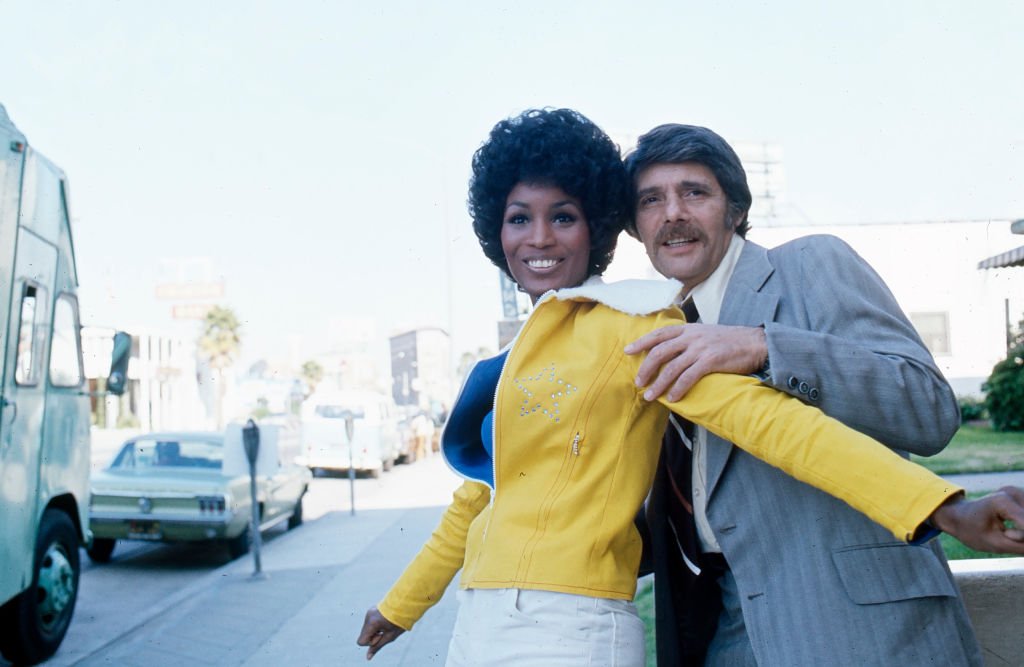 Teresa Graves and Harry Guardino in the television show "Get Christie Love!" in 1974. | Photo: Getty Images
Another actress who passed away as a result of a house fire was Teresa Graves. She died around the same time as Patrick in October 2002.
The actress who appeared in" Rowan and Martin's Laugh-In" and her own TV series, "Get Christie Love!" passed away after a fire swept through the back part of her home in the Hyde Park district.
She was found unconscious in the back of her home. However, doctors at the Daniel Freeman Hospital in Inglewood could not revive her.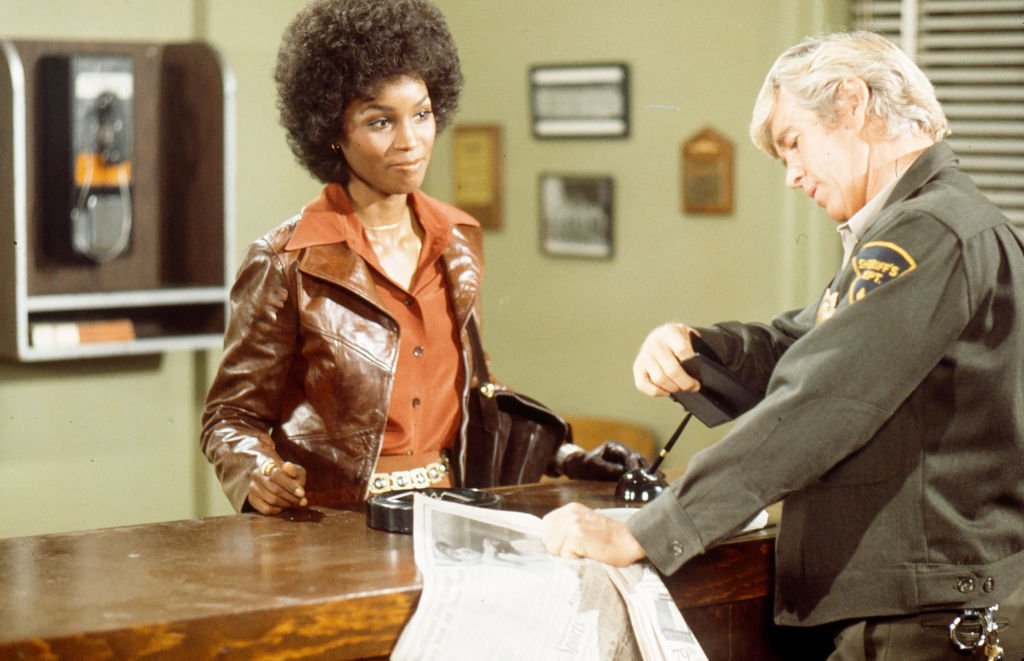 Teresa Graves and Clu Gulager appearing in an episode of "Get Christie Love!" in 1974. | Photo: Getty Images
According to fire investigators, the fire broke out just after midnight, apparently from a faulty space heater in the bedroom. A smoke detector reportedly went off, but Graves did not hear it.
Besides her title role in "Get Christie Love!" Graves appeared in several TV shows and movies including, "That Man Bolt," "Black Eye," and "Old Dracula."
Death in any form is tragic. However, the unexpectedness and horrific death of passing away from a fire only made these stars' deaths even more heartbreaking.
Please fill in your e-mail so we can share with you our top stories!
The information in this article is not intended or implied to be a substitute for professional medical advice, diagnosis or treatment. All content, including text, and images contained on news.AmoMama.com, or available through news.AmoMama.com is for general information purposes only. news.AmoMama.com does not take responsibility for any action taken as a result of reading this article. Before undertaking any course of treatment please consult with your healthcare provider.