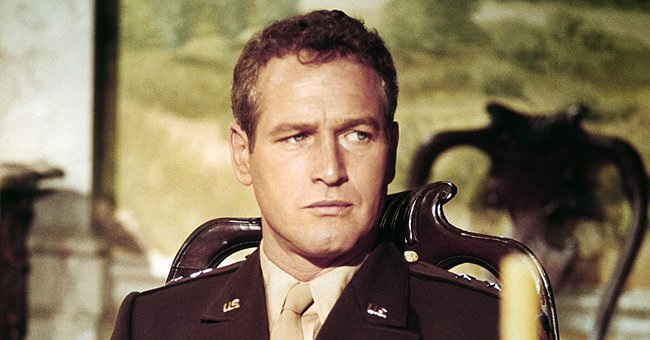 Getty Images
Paul Newman Felt 'Guilty as Hell' about Leaving His 1st Wife - Their 3 Kids Felt like Outsiders
Hollywood star Paul Newman was a heartthrob and one of the most sophisticated actors of his era, but it didn't make him feel any less miserable when he left his first wife.
In the entertainment industry, it's common to see affairs and cheating allegations flying back and forth, but some couples work on their relationship and stay together. For Paul Newman and Jacqueline Witte, though, it was too much to bear.
Newman, the winner of an Oscar and three Golden Globes, was the cheater during his marriage to Witte, and he felt so guilty for leaving her and their three children that he had to see a psychiatrist.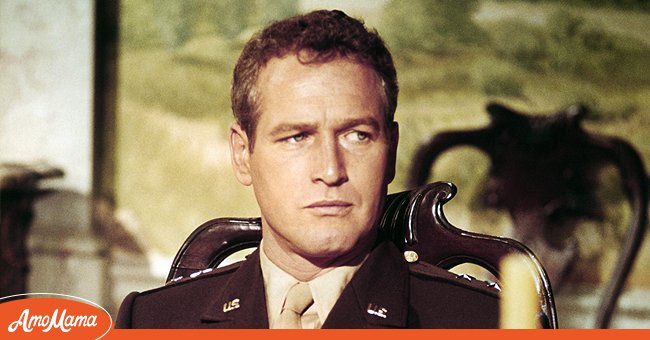 Paul Newman on the set of "The Secret War of Harry Frigg" in 1968 | Photo: Getty Images
HIS LIFE AND CAREER
Born in January 1925, Newman grew up in Ohio with his older brother, his sporting-goods store owner father, and his homemaker mother. Although Newman started acting in school plays, he was more into football.
After graduating high school in 1943, he spent some time in college but eventually dropped out to join the Navy. His initial goal was to become a pilot, but he was told he could never be one because he was colorblind.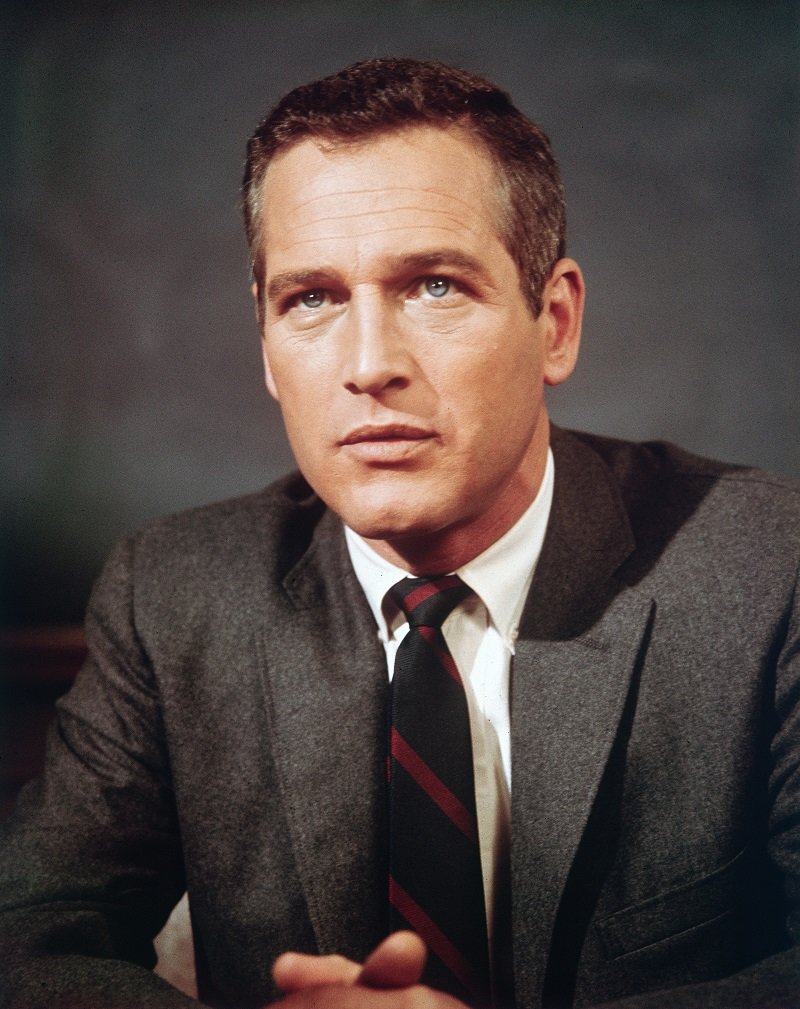 Portrait of Paul Newman in the 1960s | Photo: Getty Images
Instead, he served in the Pacific during part of World War II as a radio operator. Newman left the Navy in 1946 and resumed his college education at Kenyon College.
He was part of the football team for a while and even got an athletic scholarship, but he was kicked out of the team when he was arrested.
Newman finished college in 1949 and started performing at a summer stock theater in Wisconsin, where he met his first wife, fellow actress Jacqueline Witte.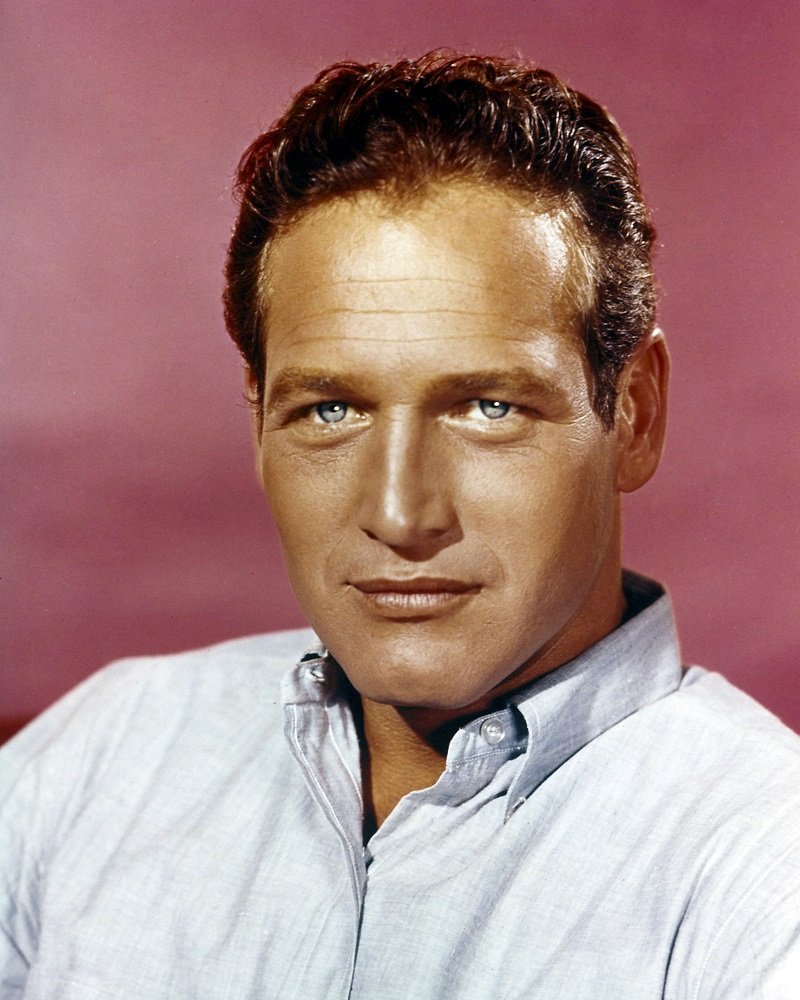 Portrait of Paul Newman circa 1960 | Photo: Getty Images
NEWMAN AND WITTE'S RELATIONSHIP
At the time, he was 24 and had already refused to work in his dad's sportswear shop in Ohio. In Witte's case, she was a 19-year-old girl who hadn't graduated from college.
Later that year, they moved together to a theater company in Woodstock, Illinois. Their relationship moved pretty quickly after that point as they tied the knot that December.
[Newman] always had Witte by his side. Still, he cheated on her.
Initially, people believed that they married so quickly because she was expecting a child. That wasn't the case, though, so everyone concluded that they were just two young lovebirds who wanted to start a family right away.
Life got complicated shortly after as the theater manager didn't see him as a leading man and his paychecks were not as hefty as expected. When Witte got pregnant, Newman even considered giving up on his acting career.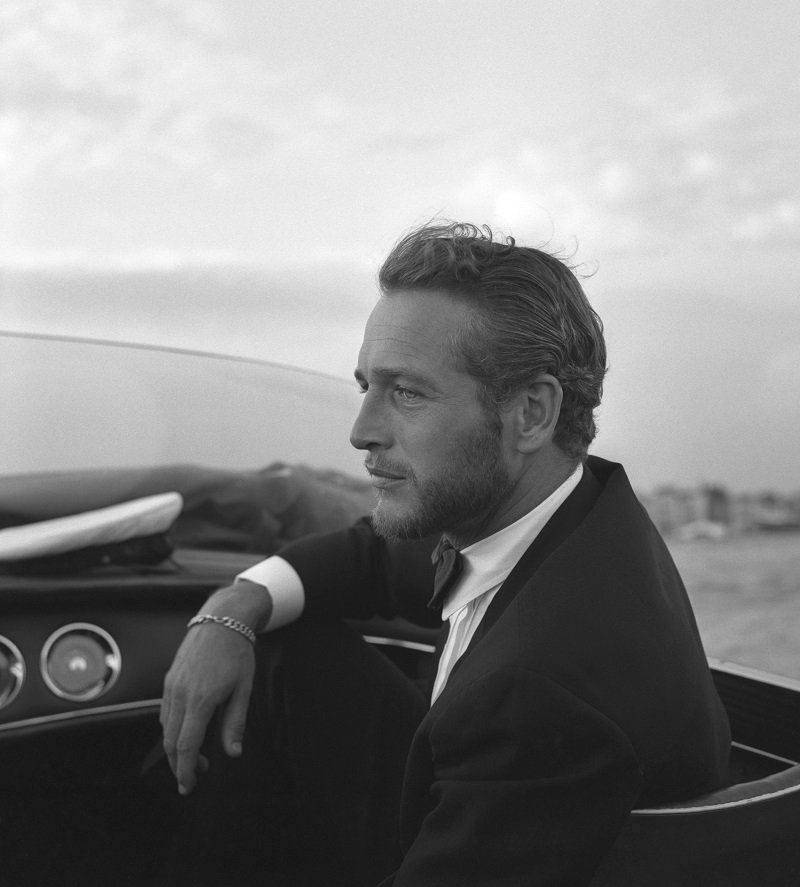 Paul Newman in Venice 1963 | Photo: Getty Images
Around the same time the actress learned about her pregnancy, Newman's dad passed away, so he and Witte went back to Cleveland to be part of the family business.
With a family to take care of and a business to run in Ohio, it seemed like Newman's dreams to be an actor were over. However, he was not ready to give up just yet.
He spent all his savings to study a master's degree in theatre at the Yale School of Drama because, if he couldn't be an actor, he thought he could at least teach acting.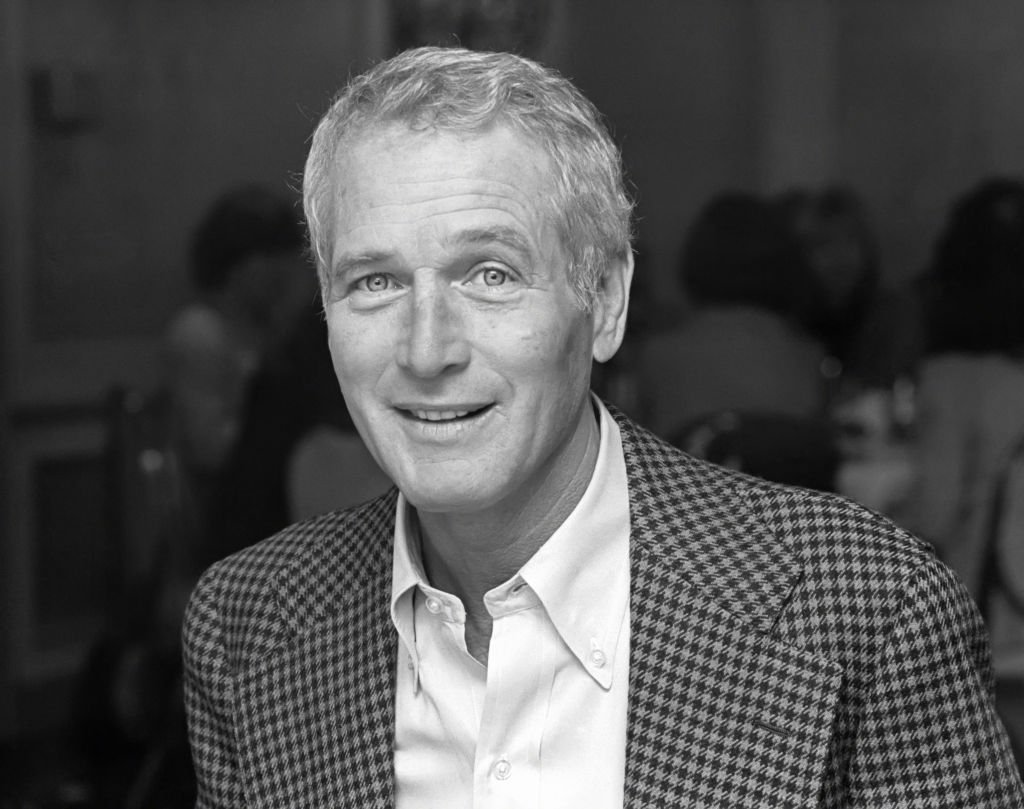 Paul Newman circa 1981 in New York City | Photo: Getty Images
After just one year, he left Yale and moved to New York, where he studied with Marlon Brandon, James Dean, and Geraldine Page at the Actor's Studio.
Going to New York was one of the best decisions as he made his Broadway debut in 1953 in William Inge's comedy "Picnic" and his film debut in 1954's "The Silver Chalice." Around the same time, he and Witte welcomed two more kids, Susan and Stephanie.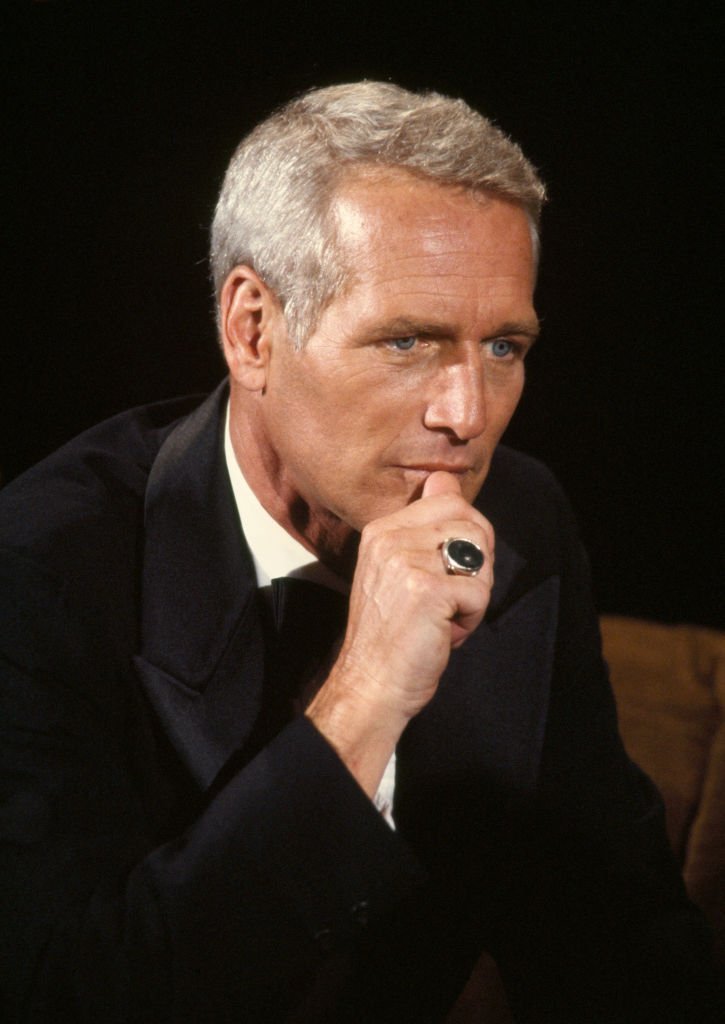 Paul Newman on October 5, 1978 | Photo: Getty Images
Throughout the 1950s and 1960s, Newman thrived professionally. After being nominated to many Academy Awards, he took home one for Best Actor in 1987 for his outstanding performance in "The Color of Money."
Newman had to work hard and struggle a lot before making it big in the entertainment industry, but he always had Witte by his side. Still, he cheated on her and left her and their three children.
After the DUI arrest, Newman told Witte he was in love with Woodward.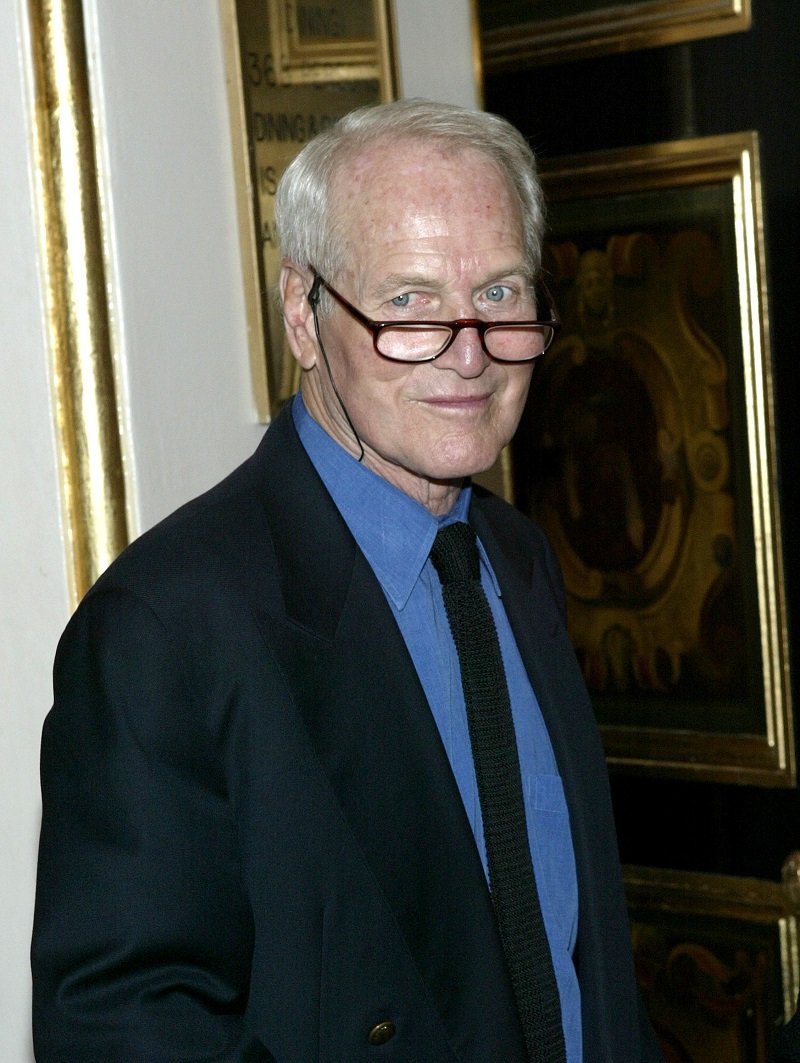 Paul Newman on April 19, 2004 in New York City | Photo: Getty Images
MEETING JOANNE WOODWARD
While acting in "Picnic" in 1953, Newman met fellow actress Joanne Woodward, the understudy for the play's leading lady. Since they frequently rehearsed together, they became good friends right away.
She believed he was just a pretty face, though, and the fact that he was married and with a growing family made Woodward see him as a forbidden fruit. However, Newman was very attracted to her.
He considered she was his ideal girl, especially because she was modern and independent, and he was shy and a bit conservative. Newman and Witte's relationship had already started to fall apart, too.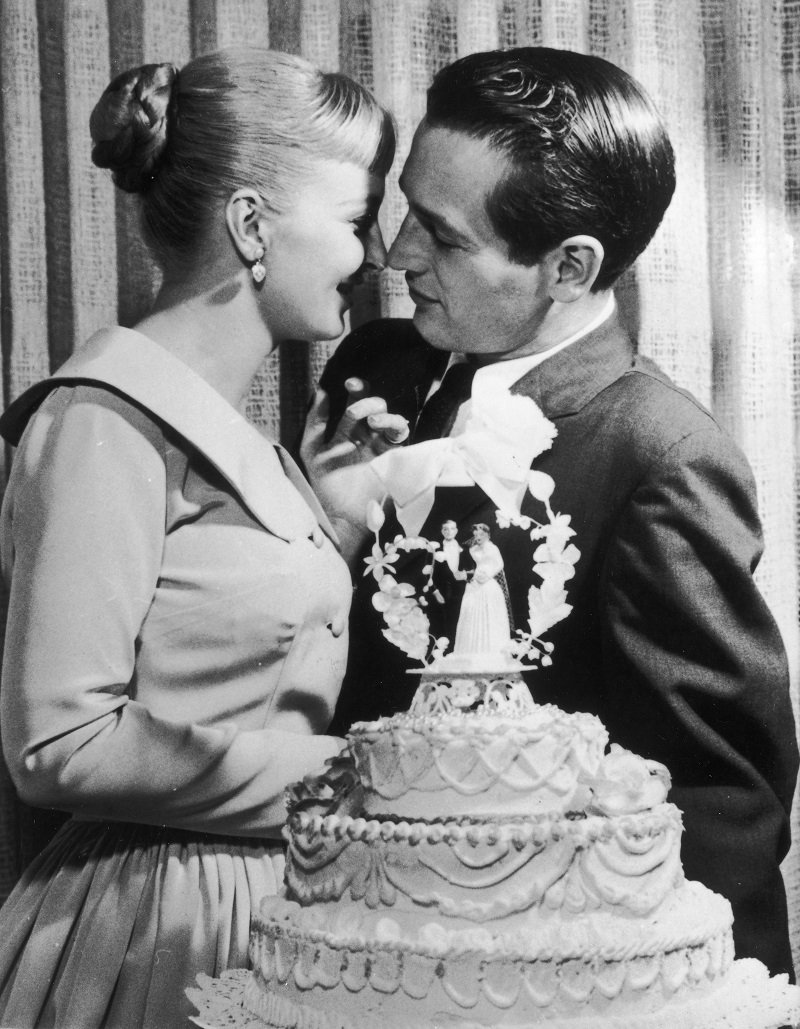 Paul Newman and Joanne Woodward in Las Vegas, Nevada, on January 29, 1958 | Photo: Getty Images
After having children, Witte stopped caring about acting. She was resentful that her husband spent days and nights in Manhattan working, looking for more jobs, or drinking with his friends while she stayed home raising their kids.
Witte eventually became suspicious of Newman, especially because he started spending too much time with Woodward. Still, they remained together.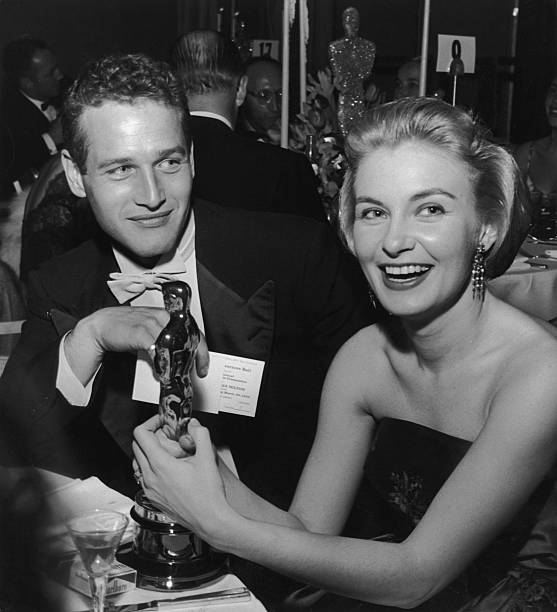 Paul Newman and Joanne Woodward in Beverly Hills, California, in 1958 | Photo: Getty Images
In 1956, after "Somebody Up There Likes Me" was released, Newman and Witte hired a babysitter and went out to celebrate at a restaurant. Just after midnight, he left her and their friends and went for a ride. (daily)**
The drunk actor ended up in jail for driving under the influence and knocking over a fire hydrant. It was eventually revealed that he felt guilty for threatening his marriage and used alcohol as a release.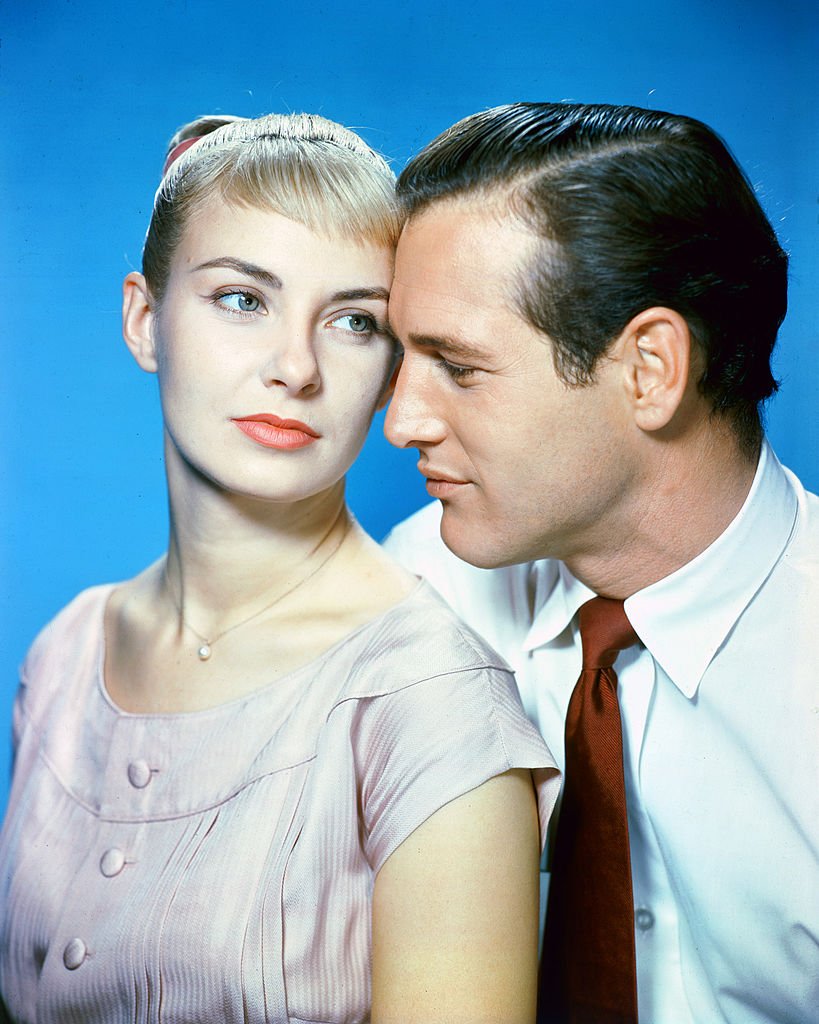 Joanne Woodward and Paul Newman in 1958 | Photo: Getty Images
After the DUI arrest, Newman told Witte he was in love with Woodward. However, she wasn't willing to let him go as she felt their family was entitled to a portion of his successful career, mainly because he was the one who broke their vows.
Newman saw the situation differently. He considered Woodward his ideal partner, so he left regardless of what it meant to Witte or his children. The breakup was hard on him, so he even saw a psychiatrist.
Witte agreed to sign the divorce papers after Newman and Woodward started going public with their romance. Still, he admitted to feeling "guilty as hell" and that he would carry that guilt for the rest of his life.
NEWMAN AND WOODWARD'S RELATIONSHIP
Newman was sure about one thing: Woodward was indeed his soulmate. They married in Las Vegas in 1958 and were together for over five decades until he passed away of cancer in 2008. He was 83.
During their time together, they had three children, Nell, Melissa, and Clea. Clea once admitted her parents were passionately in love and had an unusual connection and passion for each other.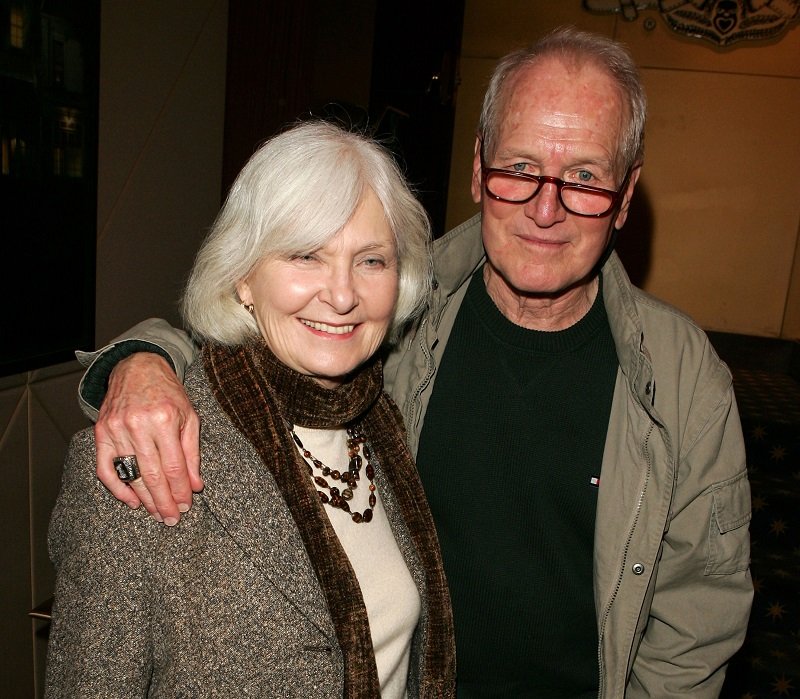 Joanne Woodward and Paul Newman on January 10, 2004 in New York City | Photo: Getty Images
However, the actor was not the best father as his children felt crushed by his stardom. His and Witte's kids were particularly hurt as they frequently felt like outsiders. Things took a tragic turn when Scott, who struggled with drugs for years, died from an overdose at age 28.
Although Newman was hurt, he wasn't surprised as he had been waiting for that call for a decade. After that, he threw himself to work and never spoke about Scott, but his family eventually launched a center for drug abuse in Scott's name. Rest in peace.
Please fill in your e-mail so we can share with you our top stories!