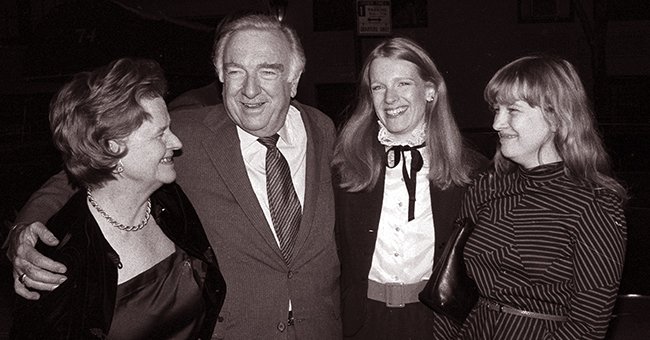 Getty Images
Walter Cronkite's Actress Daughter Is One of the 'Fun' Dad's 3 Kids Who Received Kidnap Threats
Walter Cronkite was dubbed "the most trusted man in America" because of his stellar journalism ethics. His children only have fond memories of him and revealed that he was a "fun" parent.
Famed Broadcast Journalist Walter Cronkite was an anchorman for CBS "Evening News" and had served for nineteen years. He died on July 17, 2009, at age 92.
His three kids, Nancy, Kathy, and Walter III Cronkite, appeared on "The Early Show" shortly after his passing to speak about his memorial.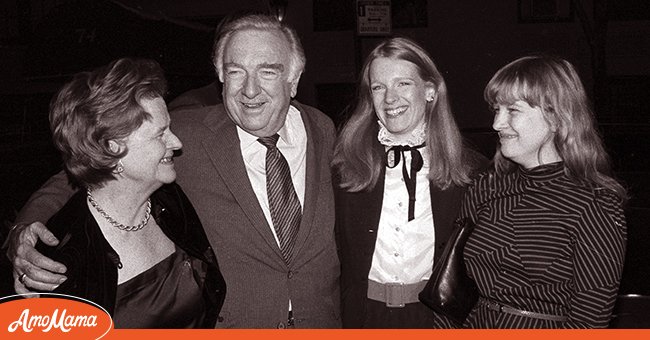 An undated image of CBS newscaster Walter Cronkite, has his arm wrapped around wife, Betsy, arriving for a private party with his daughters Kathy and Nancy (right) at Simon's | Photo: Getty Images
REMEMBERING MOM & DAD
The siblings were interviewed by Television Journalist Harry Smith, who talked to them about their father's legacy and what kind of a parent he was.
When asked what it was like growing up as his children, Kathy, 71, quickly chimed in and said it was fun. She noted that both of her parents had a fun streak:
"They had a great sense of play and of life as an adventure. And I remember we'd get lost driving in a car, and it would be an adventure. It was a fun household."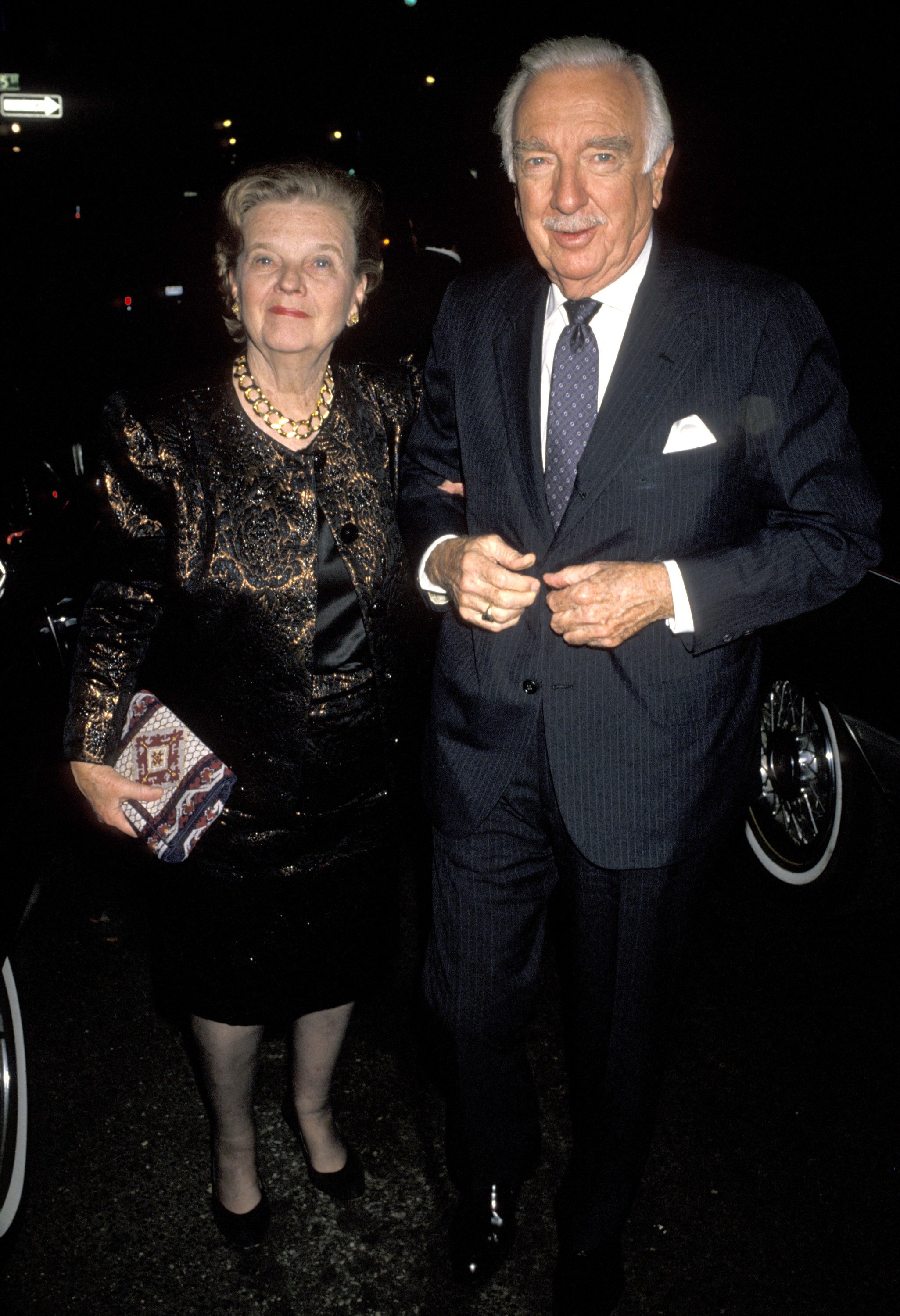 Walter Cronkite and wife Betsy during Ellis Dinner Party at Mortimer's restaurant in New York City, New York | Photo: Getty Images
Nancy, now-73 years of age, added their mother was very quick-witted, stating: "My mother was a very witty woman, too, very amusing."
She further stated that people would remember her father for his dedication to journalism's role in a democracy.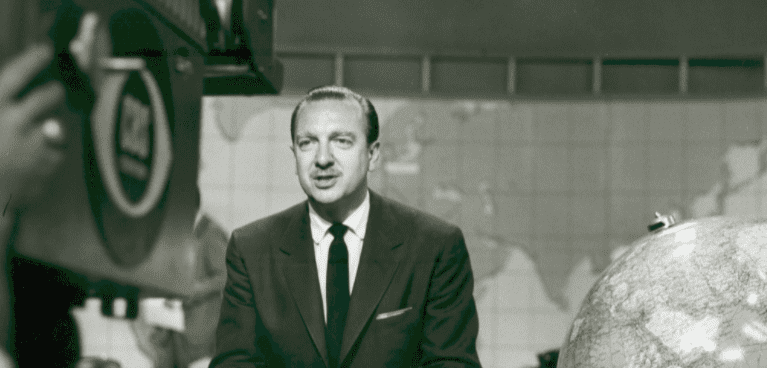 Walter Cronkite broadcasts the news on the CBS Morning Show on March 4, 1954 in New York | Photo: Getty Images
GROWING A CRONKITE
In March 1981, her younger sister Kathy got candid about growing up in the limelight. Their dad was adored by many who even interrupted his family time in restaurants to get his autograph.
When fans spoke to Kathy, they mainly asked her about her experience being her father's daughter. But the fame resulted in many unfavorable situations that included safety.
She revealed that there had been several kidnap threats to all of Walter's children when they were young. However, she said they were minor.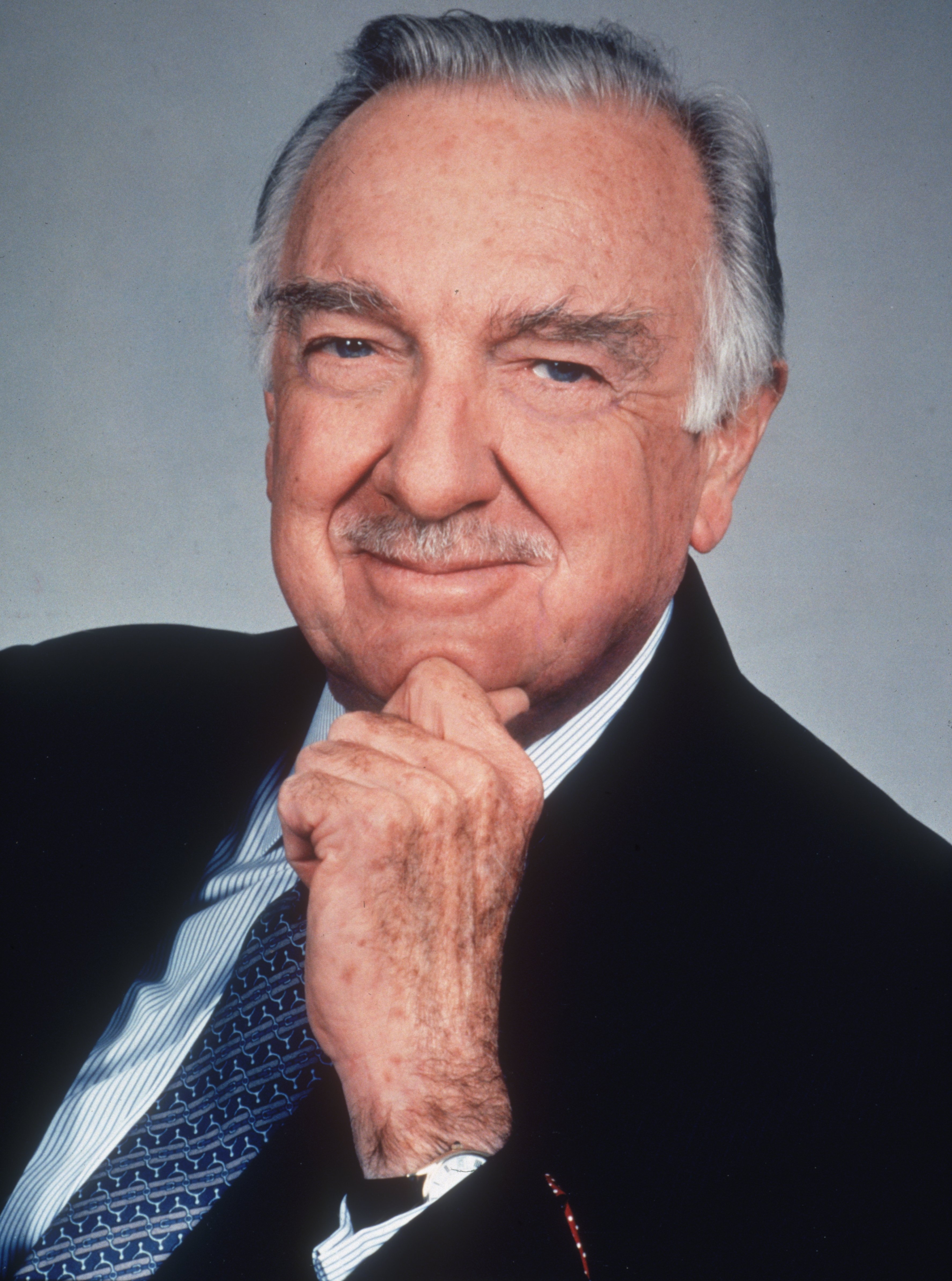 Studio headshot portrait of American broadcast journalist Walter Cronkite in 1985 | Photo: Getty Images
Kathy explained what was far worse was people treating her as though she did not exist or did not matter. The mental health professional recalled one incident saying:
"I can remember once having an intimate conversation with my father, and people came up and pushed me aside."
The author added she was shoved out of a crowd, noting she could have handled the situation better if she were old enough. Unfortunately, she was just between the ages of six and twelve years old.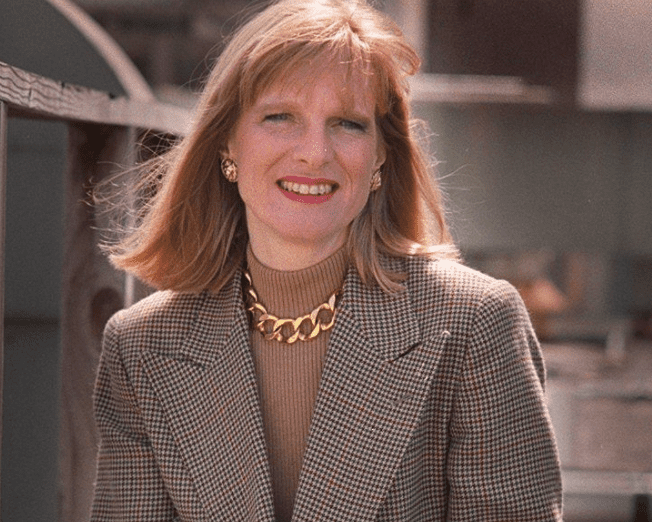 Pictured: Kathy Cronkite, she suffered from depression for 25 years | Photo: Getty Images
HER STRUGGLE WITH DEPRESSION
She noted that being young made the disregard more challenging to deal with than kidnap threats. Moreover, in October 2011, she opened up about coping with depression.
Kathy talked about myths regarding mental health and shared her experiences with depression at the Pine Rest Foundation annual dinner — a fundraiser for Pine Rest Christian Mental Health Services.
Kathy previously interviewed celebrities who suffer from the medical condition and compiled their stories in a book titled "On the Edge of Darkness: Conversations About Conquering Depression."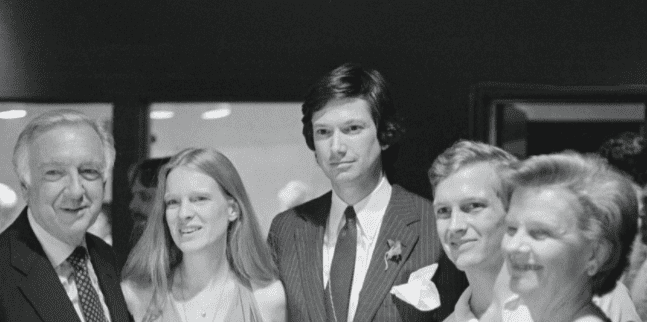 American broadcast journalist Walter Cronkite (left) smiles as he poses with his family at the Democratic National Convention in Madison Square Garden on August 14, 1980 in New York | Photo: Getty Images
She said it was important to emphasize that depression and other mental illnesses were real at the event. She also declared that they are no-fault and are therefore treatable.
She acknowledged that the stigma surrounding mental health makes it difficult for people to seek help. The mental health specialist mentioned that people struggling with mental illness fail to see their lives can get better because the illness robs them of hope, adding:
"If you think you need help, you probably do. Go get help."
Kathy revealed she started seeing a therapist when she was a teenager, but the sessions' purpose was mainly based on her behavior and other external factors.
On that note, she did not get help for depression until she was nearly 40 years old. She explained it was until she was diagnosed and received medication before things started to fall into place.
Despite getting help, Kathy shared that she was still reluctant to take her medication. She revealed that she only realized it would help to stick to her prescriptions after allowing herself to crash due to not taking them.
However, things changed when she heard a journalist, Mike Wallace, openly talking about his experience with depression. She shared that after hearing Wallace speak, she felt her sense of shame lift.
That was when she began her journey of interviewing public figures about their experiences. Kathy said no individual should have to live in ignorance and pain when there are effective treatments accessible. She added:
"The problem with stigma is it keeps people from getting help."
KATHY'S CAREER
Additionally, she dismissed the belief that children cannot experience mental health and that the elderly who are depressed are going through life events.
On a lighter note, Kathy was born Mary Kathleen Cronkite on September 5, 1960, in Washington, District of Columbia. Her parents were Walter and his wife Mary Elizabeth Maxwell Cronkite, best known as Betsy,
The mother of two is best known for her roles on the films "Network" (1976), "The Trial of Billy Jack" (1974), and "The Waltons" (1972).
Despite having a famous last name, the "Hizzonner" star spoke frankly about struggling as an actress. She explained the biggest misconception is that having a name that carries weight gets you through the door.
She said it is simply inaccurate. Kathy explained that in some instances, one can get the opportunity to meet someone because of their name, but that if one fails to impress, then they would not get the job.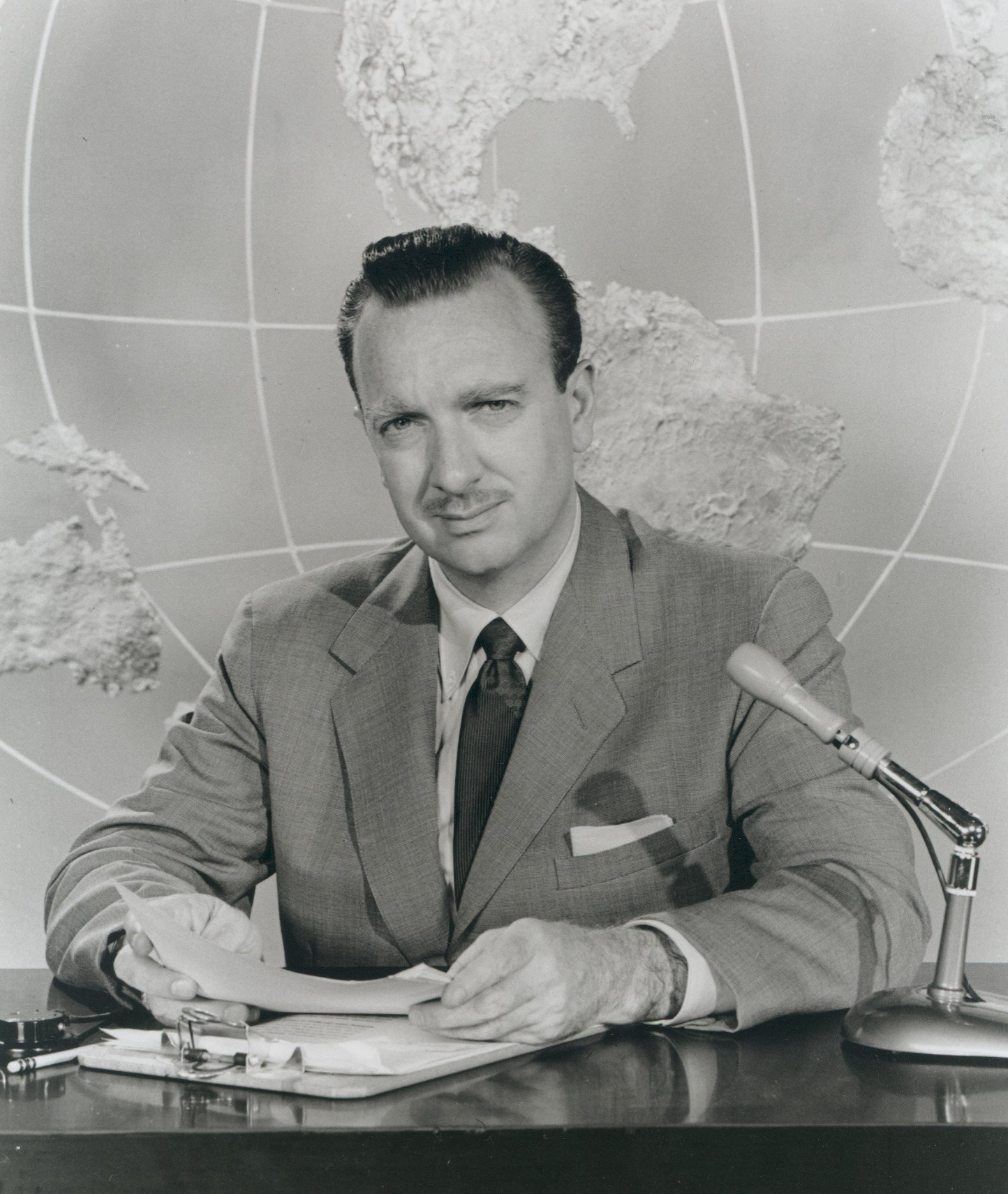 Promotional portrait of CBS "Evening News" anchorman, Walter Cronkite sitting behind a desk during mid the 1950s | Photo: Getty Images
HER MARRIAGES
On a side note, Kathy has been married twice, previously to William Forsyth Ikard, a lawyer, from 1980 to 2005. Speaking on how he viewed her career, the star revealed William knew that her acting career was meaningful.
She said her profession is just as important as his while sharing that the father of her kids was the most sincerely liberated man she had ever met. The former couple shares two children, sons Will and John Ikard.
The "Which Way Is Up" star's first husband was Mark Robert Stewart, whom she married on June 20, 1970, but later divorced in April 1977.
Please fill in your e-mail so we can share with you our top stories!
The information in this article is not intended or implied to be a substitute for professional medical advice, diagnosis or treatment. All content, including text, and images contained on news.AmoMama.com, or available through news.AmoMama.com is for general information purposes only. news.AmoMama.com does not take responsibility for any action taken as a result of reading this article. Before undertaking any course of treatment please consult with your healthcare provider.