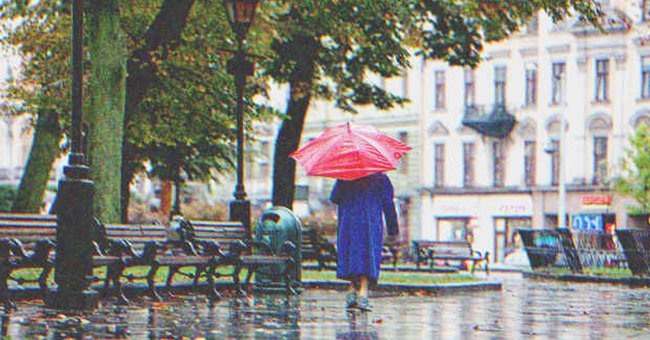 Getty Images
Ailing Old Lady Takes Granddaughter's Bedroom to Rest, but Is Kicked Out the Same Day — Story of the Day
A sick old woman was withdrawn from a care home by her son and was set up comfortably in her granddaughter's bedroom until the girl returned and kicked her out.
Felicia Stone was a 14-year-old girl who was the only child born to her parents. "If you ever attempt to carry another child, it is very likely that you will lose your life in the process," Evan Johnson, their doctor, had told them after they started looking into making more kids.
Apparently, the woman, whose name was Ruby, had a severe case of PCOS, which could make child-bearing a difficult and life-threatening experience.
Felicia didn't want her grandmother staying in her bedroom and tried to kick her out | Source: Shutterstock
Knowing that they could not have more kids of their own naturally saddened the couple, and to escape that feeling, they poured all their love and adoration into their only child.
At her age, the girl had not encountered any form of hardship because her parents, John and Ruby Stone, made sure she had everything.
They did all this while raising their child in a morally upright manner so that she knew the proper way to behave. It seemed to be going well; Felicia was a straight-A student, and she was also nice — most of the time.
One day, she returned from school to see her room door left ajar. She never left it open because she valued her privacy, and she was certain it had been closed when she left for school that morning.
It annoyed her, but what she found inside the room got her angry — her paternal grandmother Elise was lying on her bed. A quick look around the room showed her things crammed into the living space making everything look messy, something the tidy little girl always tried to avoid.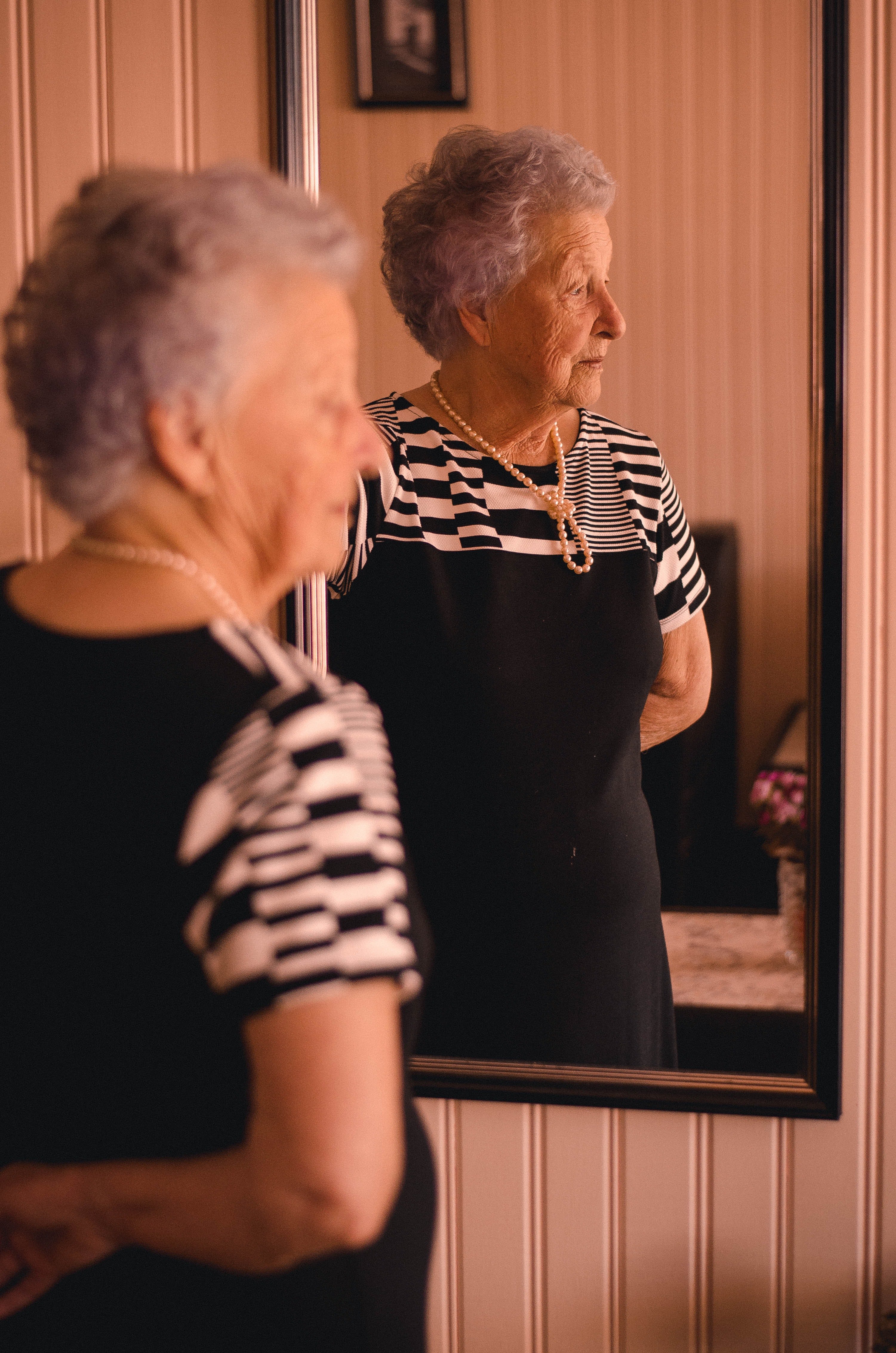 Felicia found her grandmother inside her bedroom | Source: Pexels
"What are you doing here, grandma?" she asked, trying and failing to keep the annoyance out of her voice.
"Hi honey. Your father said I could stay with you for the time being," Elise said.
The response made Felicia mad. She took a U-turn and made a beeline to her father's study, a place where he did all his work and made her do all her homework. They had spent many nights side by side studying — it was one of the ways they bonded.
"Dad, why is grandma sleeping in my bed?" she asked as she burst into the study, catching her parents in a very provocative position.
"Oh," she said as they broke apart like high school kids caught kissing on school grounds.
"Felicia!" her father exclaimed, his cheeks burning, whether from exertion or embarrassment, Felicia could not tell.
"You should learn to knock pumpkin," her mother said as she kissed the top of her head and made to leave.
"Dad, why is grandma in my room?? Felicia asked again. "I don't want her there."
"There are no spare rooms honey, so you'll have to share," John told his daughter, his cheek still red.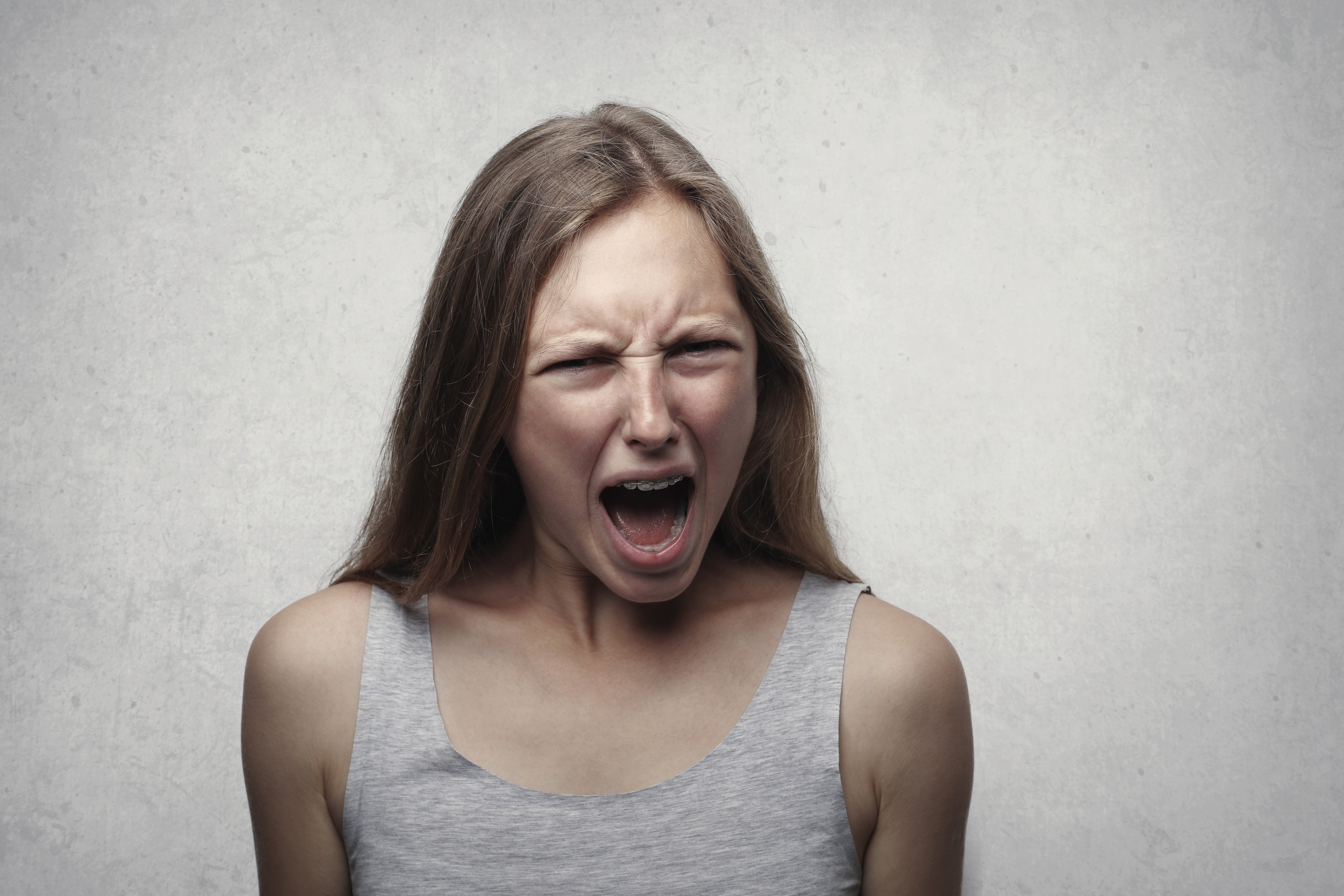 Felicia did not have a change of heart but instead got even angrier. | Source: Pexels
Felicia was angry; she didn't want her old grandmother to take her room. She returned to her room and proceeded to tell Elise to leave the room, naming the couch as the only place she was entitled to.
"You will sleep there if you have any desire to remain with us," Felicia told the woman and then got busy taking out her granny's meagre belongings and leaving them in the hall way.
John saw the bags there and decided to call his daughter aside for a discussion.
"She must be brought to heel," he thought.
"Your grandmother is very sick, my child," he told her. "I brought her from the nursing home to spend some time with us while she recuperates.
"I don't see why that should make me forsake ownership of my room daddy," Felicia said, still annoyed.
Her room was one of the things she often boasted of at school. Not many of her friends had their own rooms to themselves; they either had to share with their siblings or extended families. Being an only child, she had never needed to share her room with anyone until now.
Seeing the conflict between daughter and father, Elise got upset and requested that she be returned to the nursing home to live out the rest of her life. But her son stopped her.
"This is my home. She is my child, and until she's 18, her mother and I have the last say. If we say she takes the couch, that's what she'll do and that's the last I want to hear on the topic. Return inside mother," he said.
Despite her father's mandate, Felicia did not have a change of heart but instead got even angrier. "Well I'm not sleeping on the couch either dad," she said defiantly. "I'm going to sleep over at Shoney's — or can't I do that either?"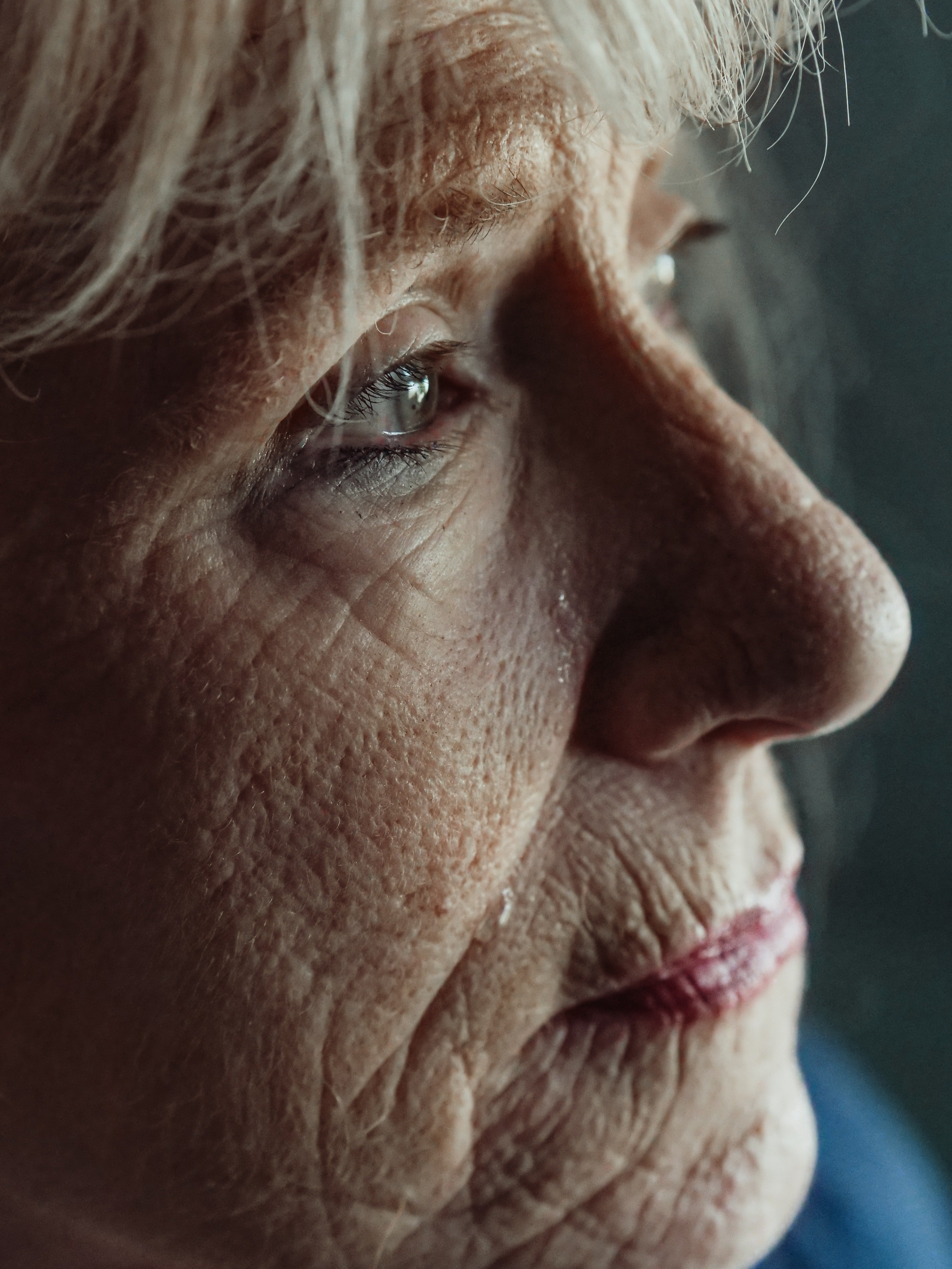 Elise got upset and requested that she be returned to the nursing home to live out the rest of her life | Source: Pexels
Stoney was Felicia's closest friend who lived just down the street from them. She also had her own room, and her listening ears were just what Felicia needed that day.
Her father had been about to refuse her out of spite, but his wife, who had been silently keeping track of how things were going while preparing dinner, chose that moment to get involved.
"You may go Fel, but remember bedtime by 10," she said, and the girl immediately returned to her room, packed a change of clothes and some books, then left.
"You know she's going to be up past ten don't you?" John asked with a sigh after their stubborn child left.
"I know baby, but we really needed a win," she said. "You know how much she loves her space."
"I do," John sighed. "Now can we finish what we started in that study?"
"You oaf, I have to finish making dinner. It's not like we don't sleep in the same room," Ruby chuckled as she sashayed away.
Out on the street, Felicia walked quickly towards her friend's house. It was just 7 p.m. and the street was glowing with lights from Christmas decorations.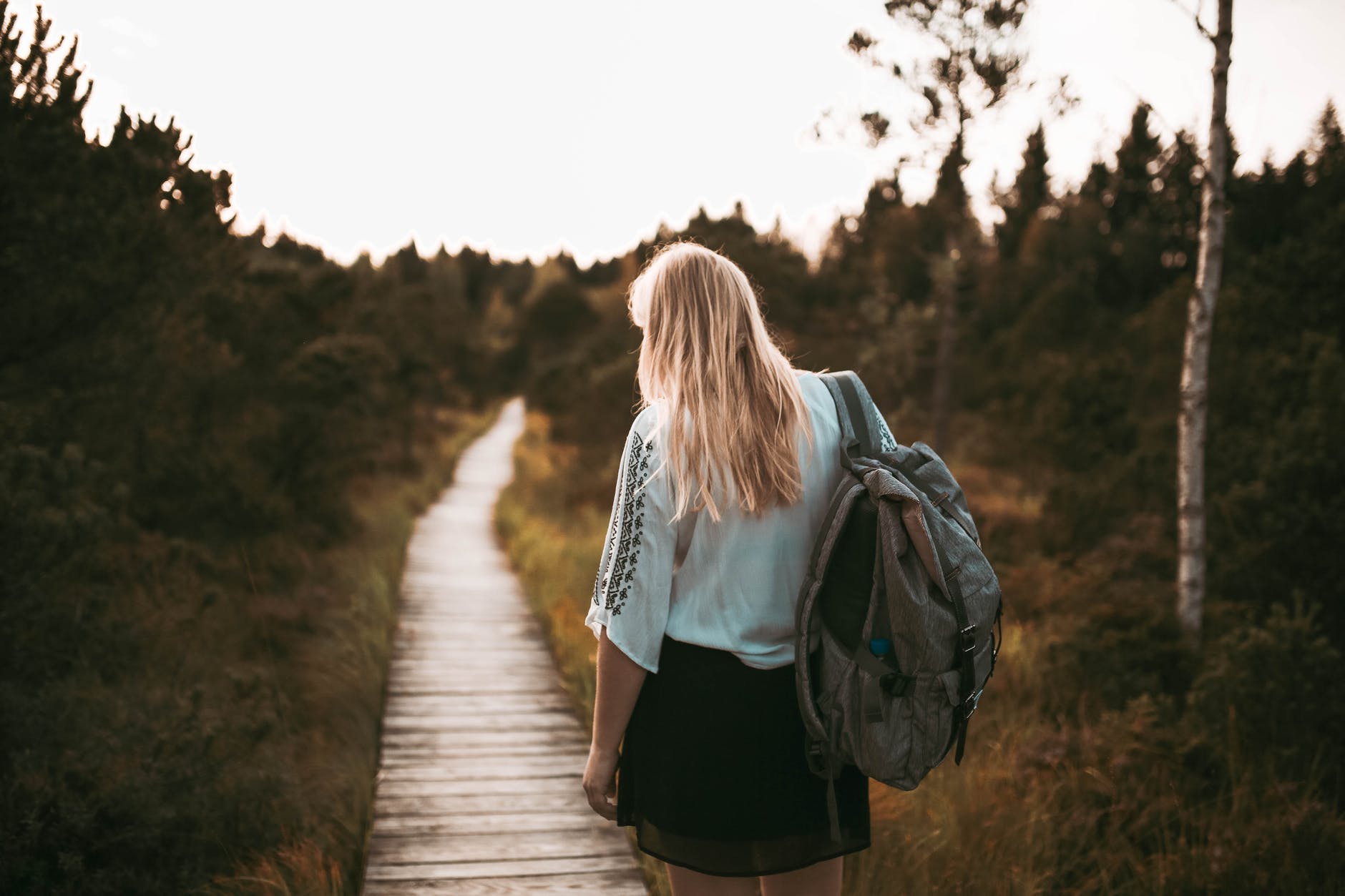 Felicia walked quickly towards her friend's house. | Source: Pexels
Felicia took a moment to look at the new decorations on her street and appreciate the season of Christmas. As she continued walking, she noticed a cute child with a head full of shocking white hair.
It drew her gaze immediately as she had never seen such before. The child could not have been more than 7, but she looked a little malnourished and poor.
Felicia's eyes followed the girl as she ran off to meet a man who looked like her father. When she reached him, she handed over some notes to him, and he patted her head.
Felicia had the startling realization that she was watching beggars who lived outside most of the time with no roof over their heads. She stopped walking and watched as the little girl lay down by her father in their little corner.
She also watched him take off his patched jacket and use it as a blanket to keep the cold away. On the other hand, he shivered and hunched his body; no doubt used to it. The sight touched Felicia, so she started walking towards them.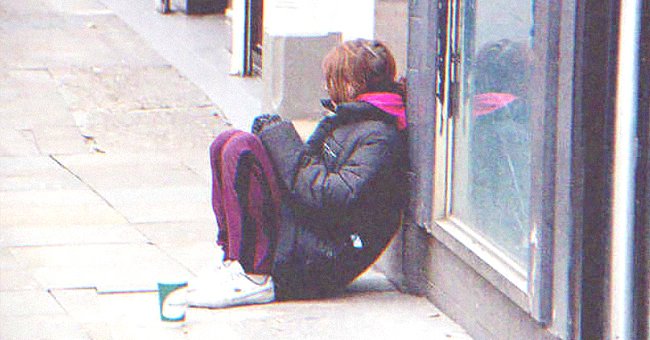 Felicia saw a malnourished homeless girl while walking on the street | Source: Shutterstock
When she reached the man, she took off her own fluffy pink jacket and handed it to him with a gentle smile on her face. "Happy holidays," she said, then turned to leave.
Behind her, she heard the girl squeal happily at the jacket as her father presented it to her. "Now we don't have to share anymore," she said happily, making Felicia feel full.
Impressed by what happened and now feeling foolish for her earlier outburst at home, Felicia returned home, arriving in time to interrupt her parents kissing again, this time inside the kitchen. Then she asked forgiveness from them and her grandmother.
"I've been foolish,'' she said.
"We know honey," her mother said. "It's what being a child is all about."
"All is forgiven baby," her red-faced father said, and from then on, Felicia happily took the couch.
Elise eventually got better, and she returned to her nursing home healthy and happy. Meanwhile, Felicia continued to donate things to the homeless father and his little girl secretly until her parents found out, after which they also joined her.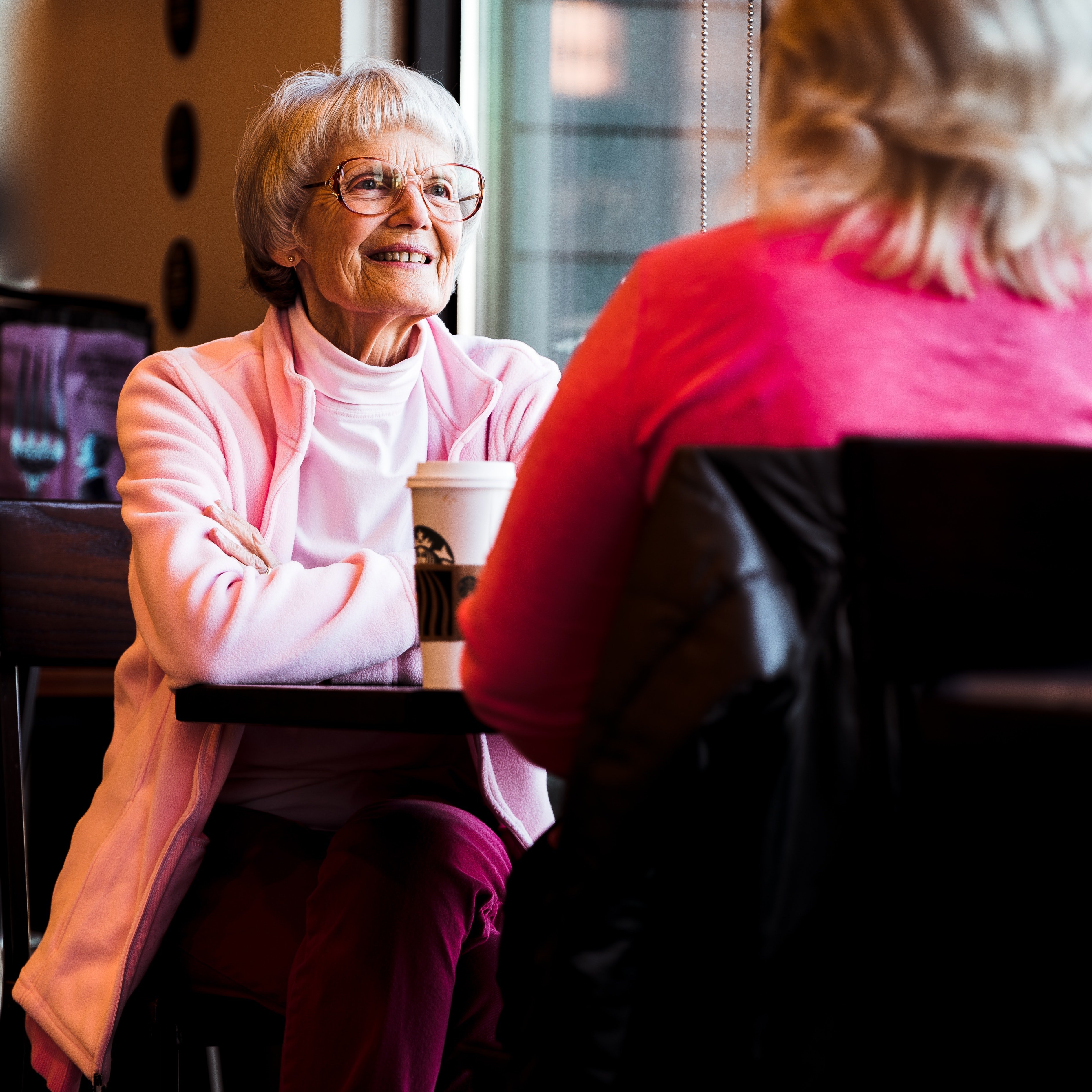 Elise eventually got better, and she returned to her nursing home healthy and happy. | Source: Pexels
What did we gain from this story?
Don't forget to be thankful. Felicia always had her way, which is why she found it hard to accept what her parents did. She took all they were able to provide her for granted until she happened upon the beggars who had nothing but still seemed content with even the smallest of things. It reminded her of the importance of being satisfied and thankful for whatever she has.
Help when you can, not for others to see but because it is right. Felicia gave away her pink jacket because she saw that the father and child needed it more. She had spares at her home, so it was not a terribly tough decision for her, but she did not owe it to them. She did it out of the kindness of her heart which is the most important thing.
Share this story with your friends. It might brighten their day and inspire them.
If you enjoyed this story, you might like this one about a man who forbids his wife to enter an old room in his house, then she hears crying from there.
This account is inspired by our reader's story and written by a professional writer. Any resemblance to actual names or locations is purely coincidental. All images are for illustration purposes only. Share your story with us; maybe it will change someone's life. If you would like to share your story, please send it to info@amomama.com
Please fill in your e-mail so we can share with you our top stories!